Every aspect of your Southwood Hall wedding is tailored to you as a couple crafted perfectly to reflect your plans, passions and cultures meaning each wedding we host is as unique as the people involved.
Use of our vast countryside space is personalised perfectly by our experienced team to give you the best day possible.  Your ceremony style, location and timings together with your chosen dining options, special touches, speeches location and first dance spaces are all totally flexible.
Ceremony options at Southwood Hall are endless.  Inside and outside there are lots of possibilities whatever time of day or night you choose to get married.
We are always ready to host your ceremony inside Coronation Barn.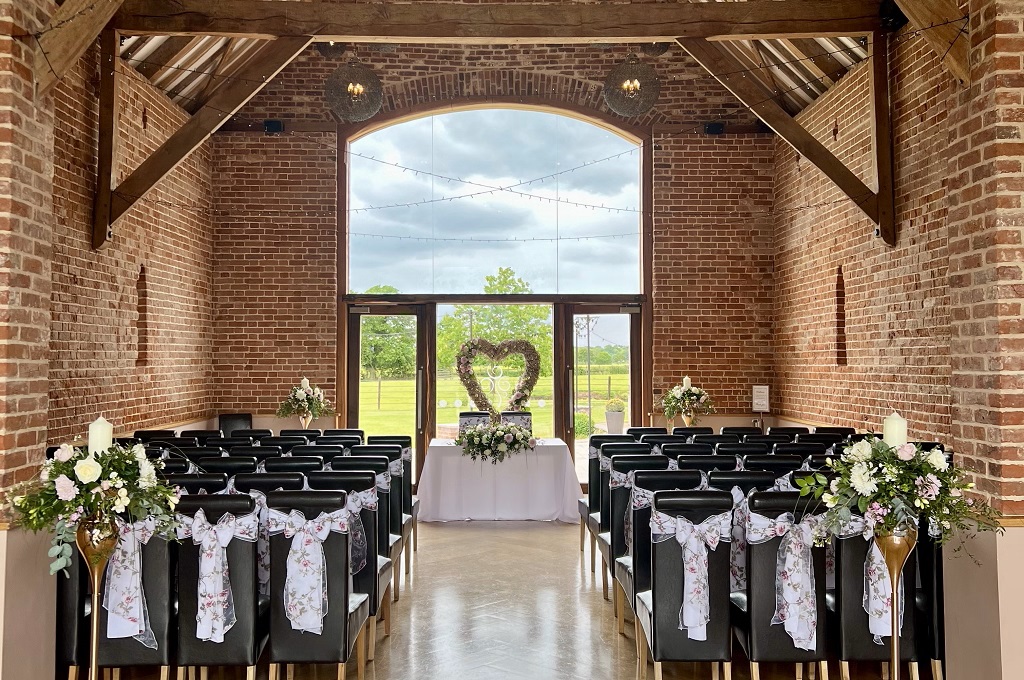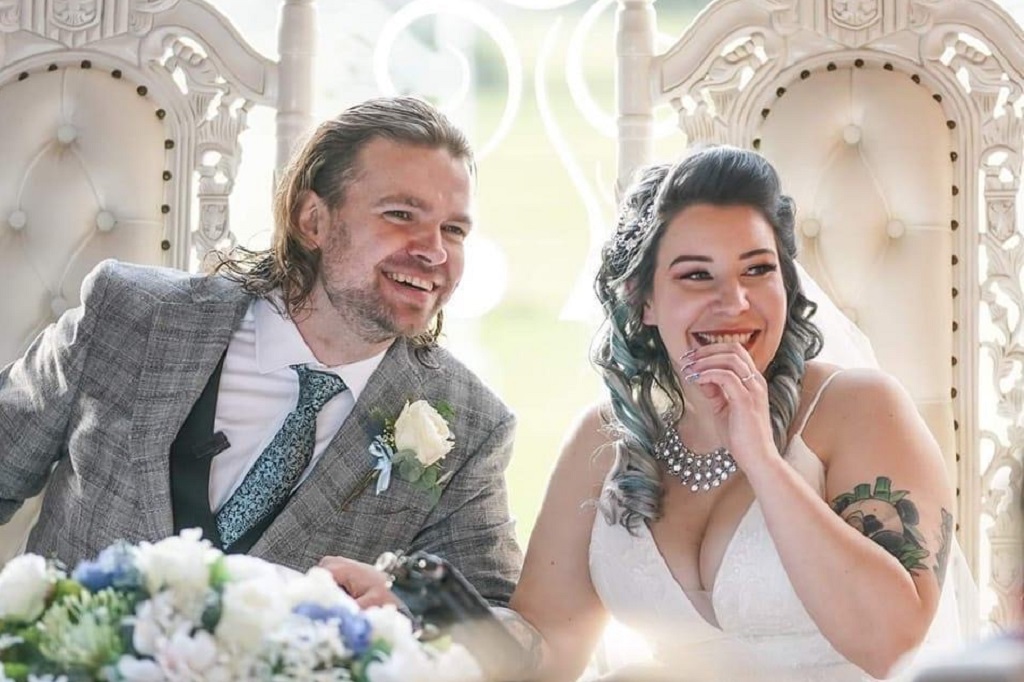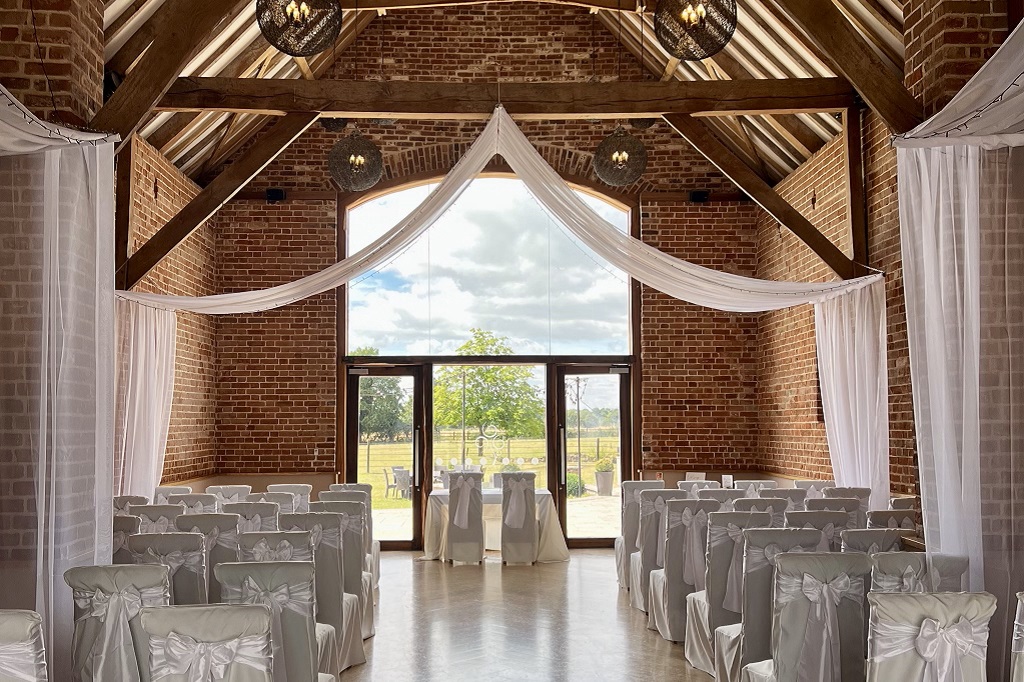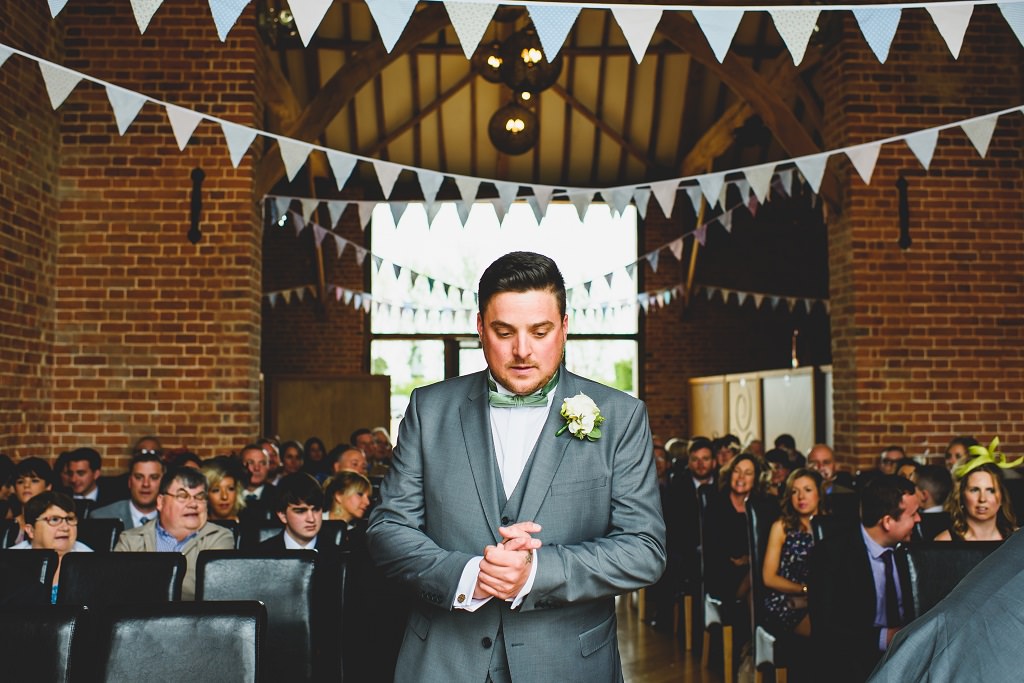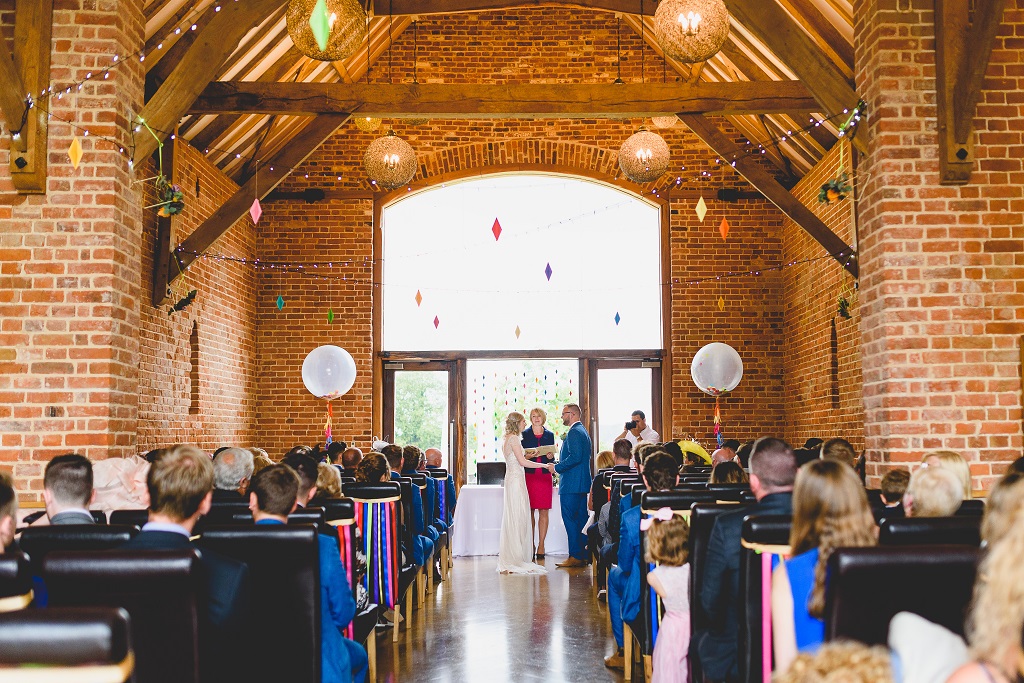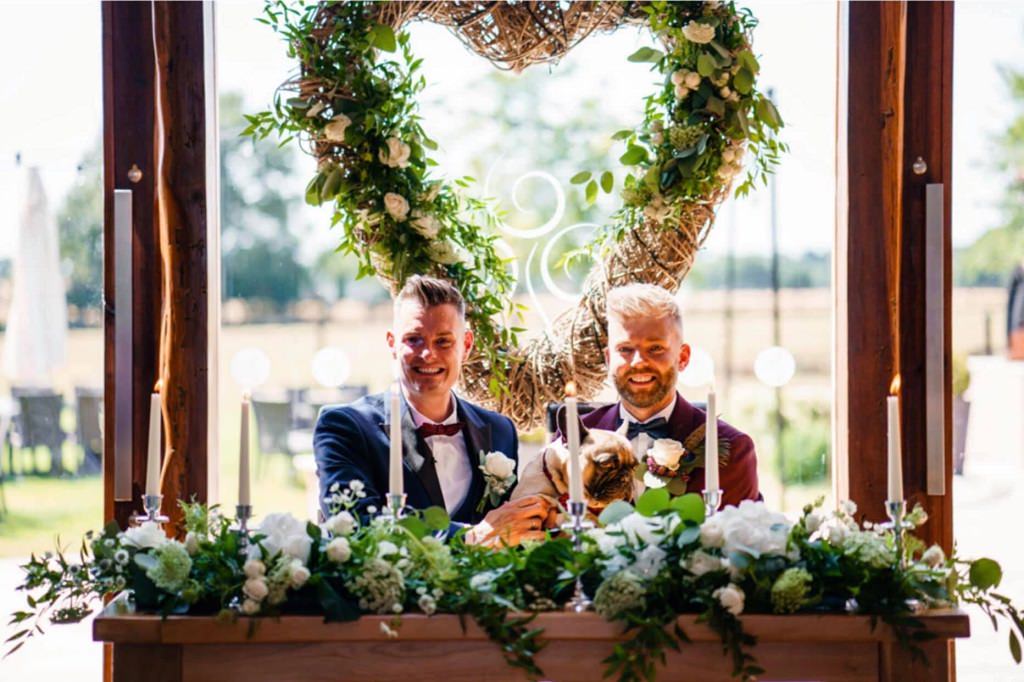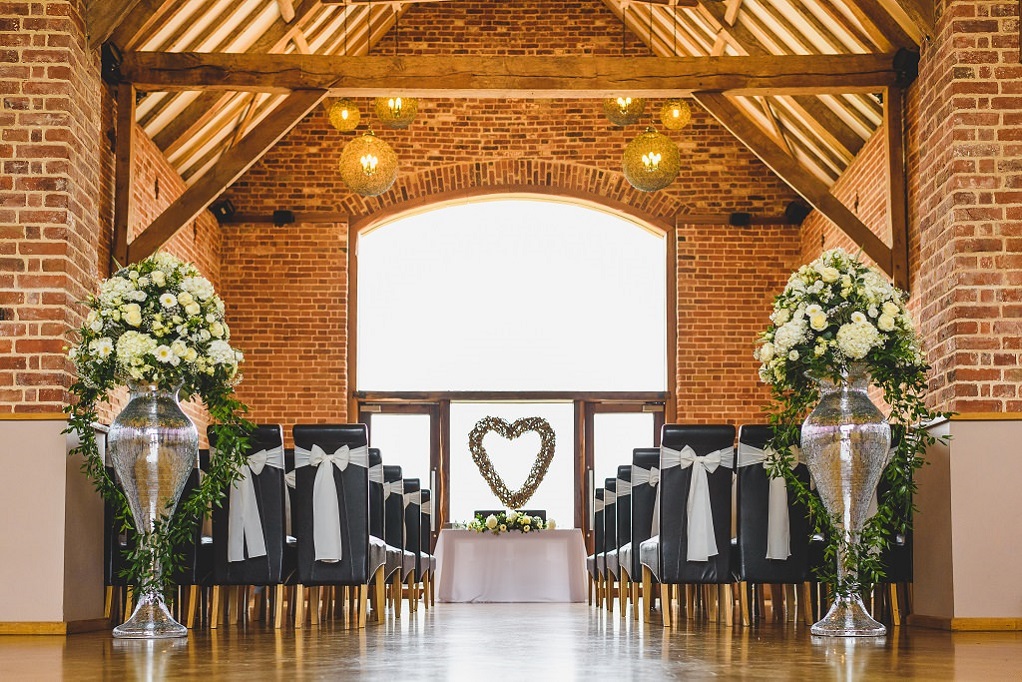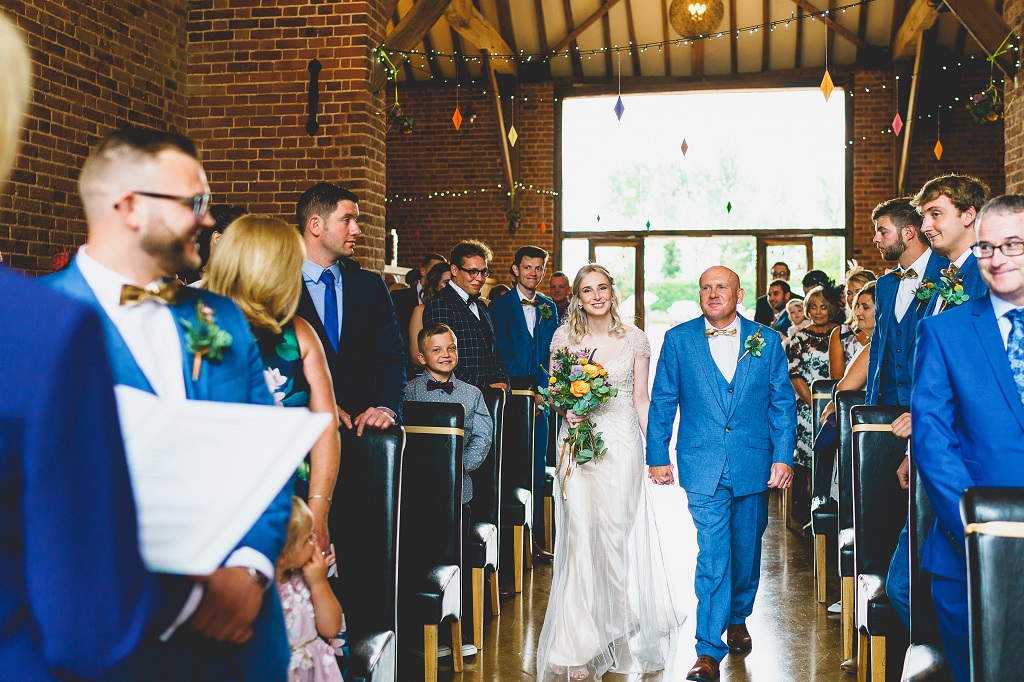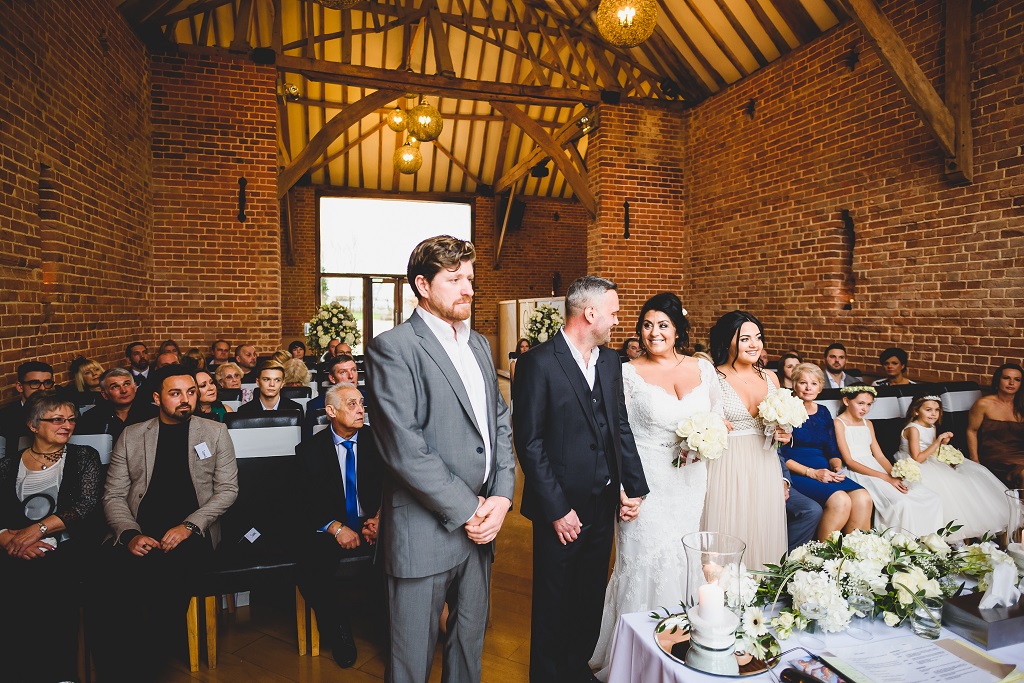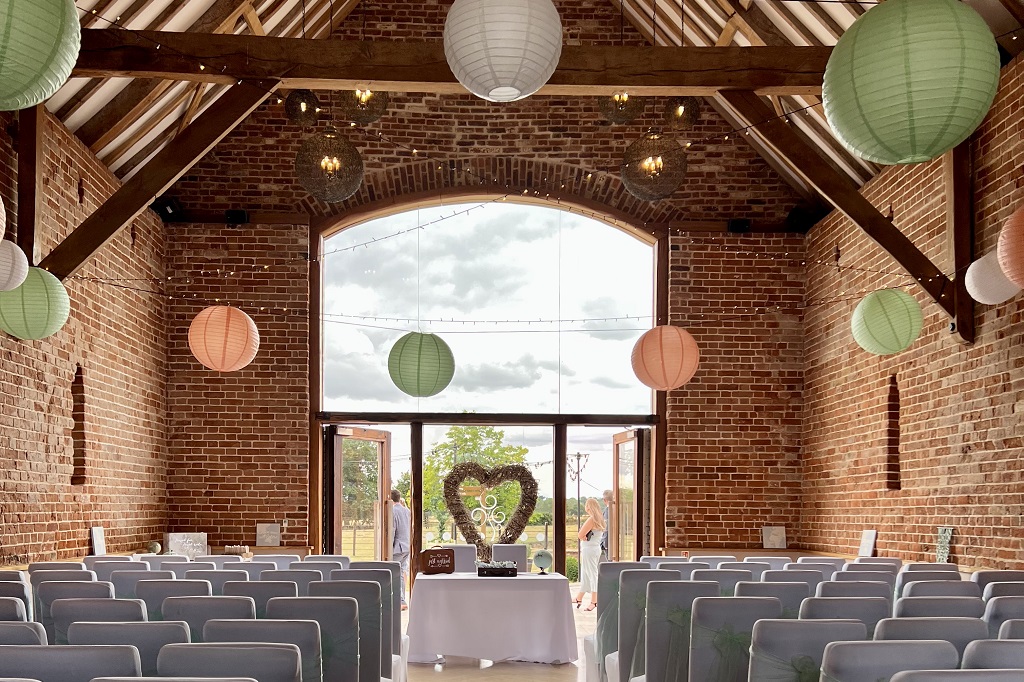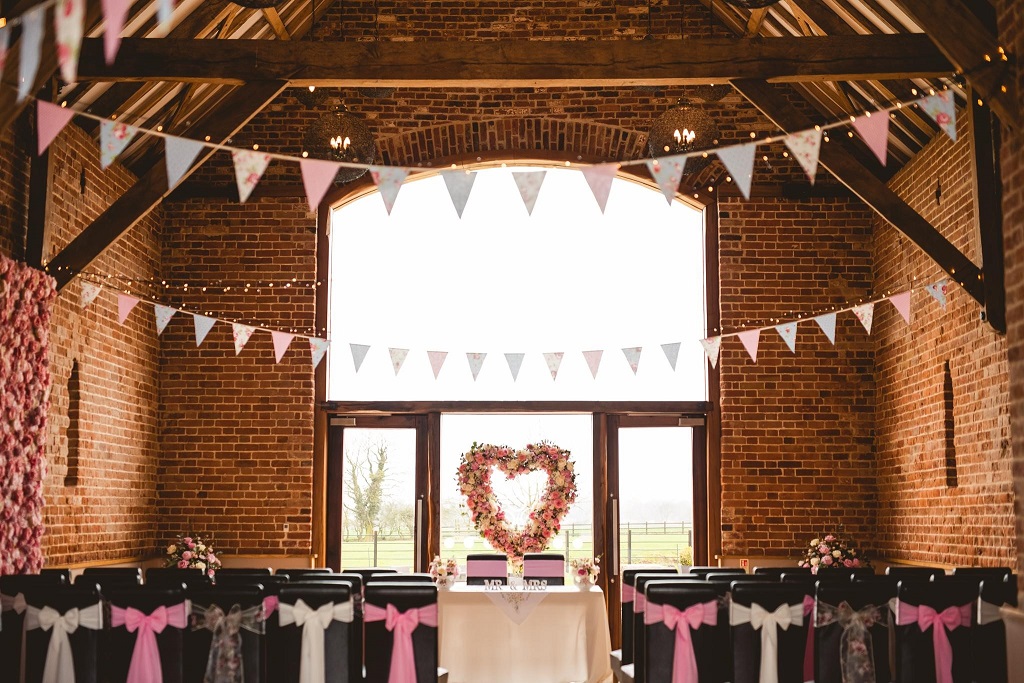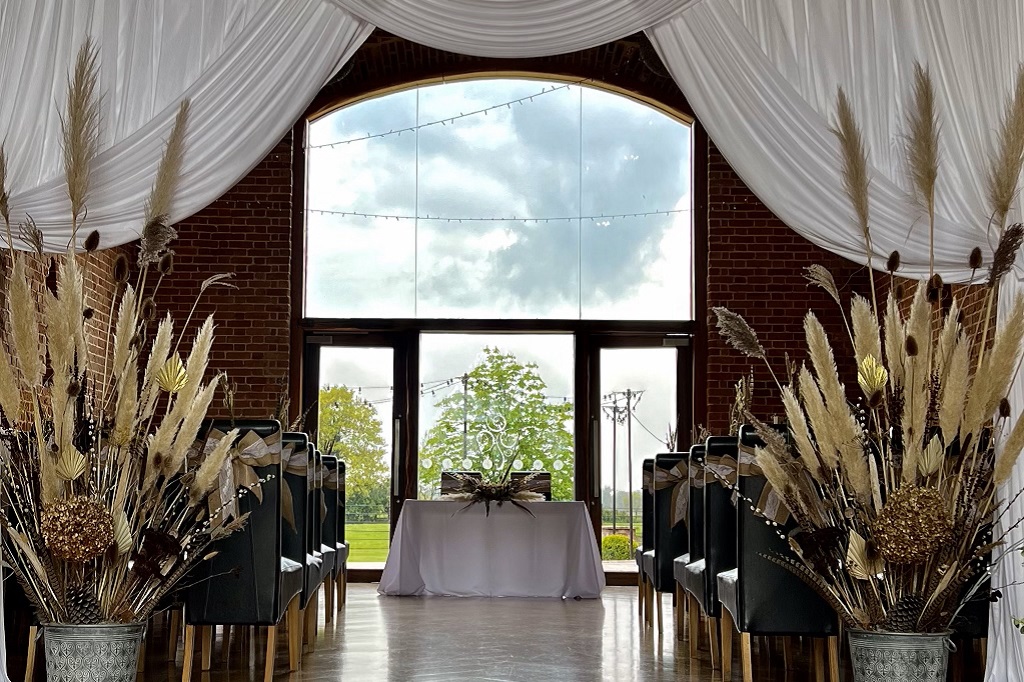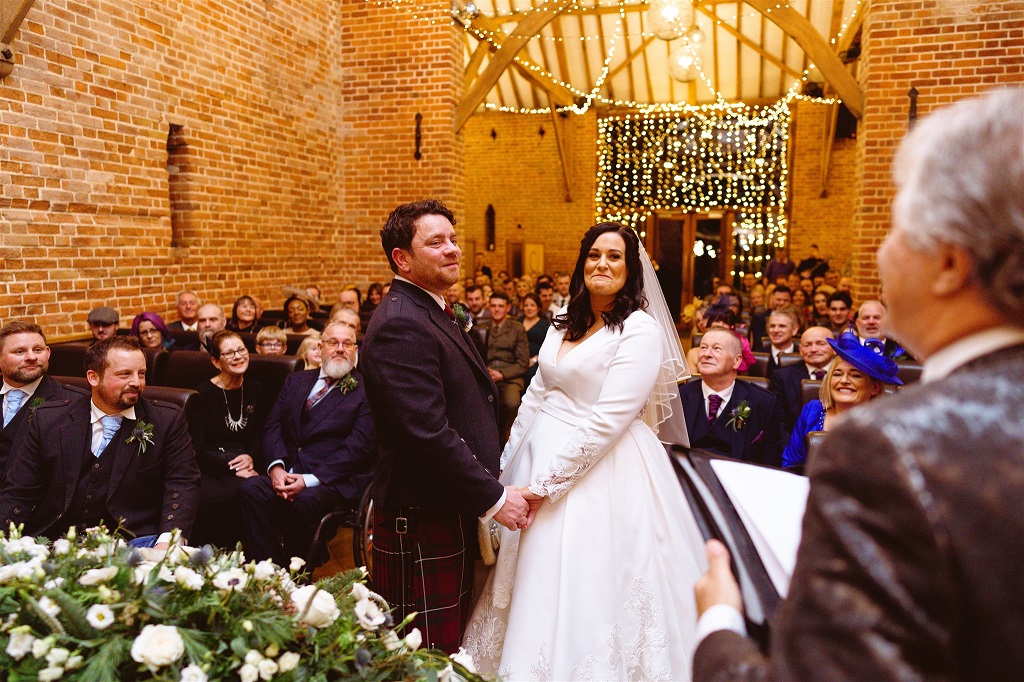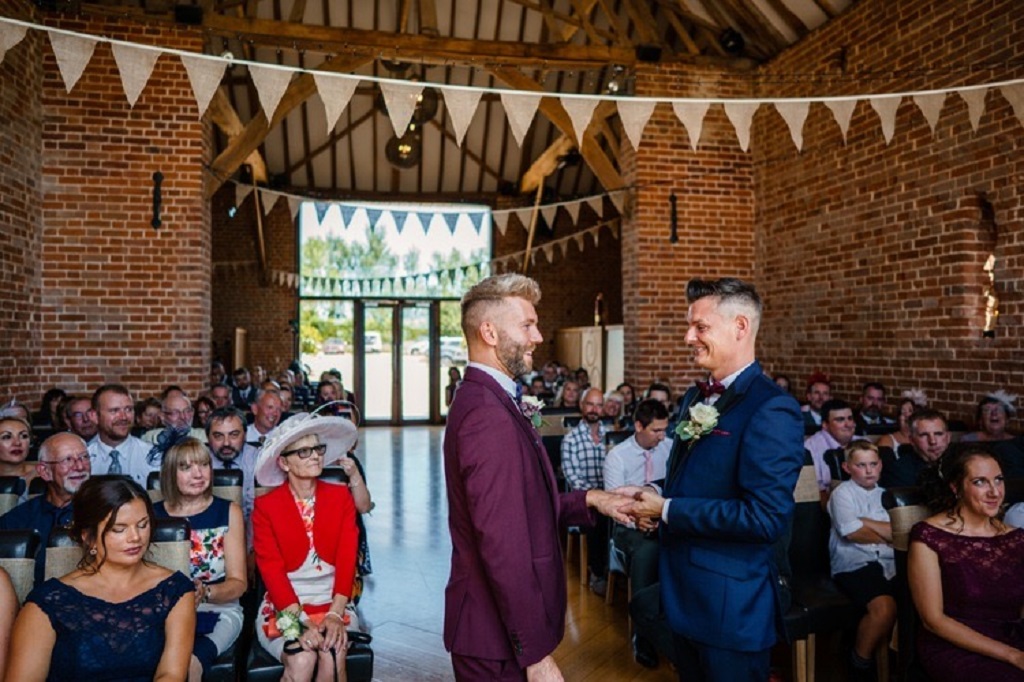 If you prefer to be outdoors then there are lots of beautiful spaces to choose from.
Our beautiful Garden Rotunda on the terrace is the perfect outside space with ample room for everyone.  You might prefer to say your vows under it, benefitting from the shade and offering a little more intimacy.  Alternatively, it makes a stunning backdrop to get married in front of allowing you to be closely connected to your guests seated on the lawn.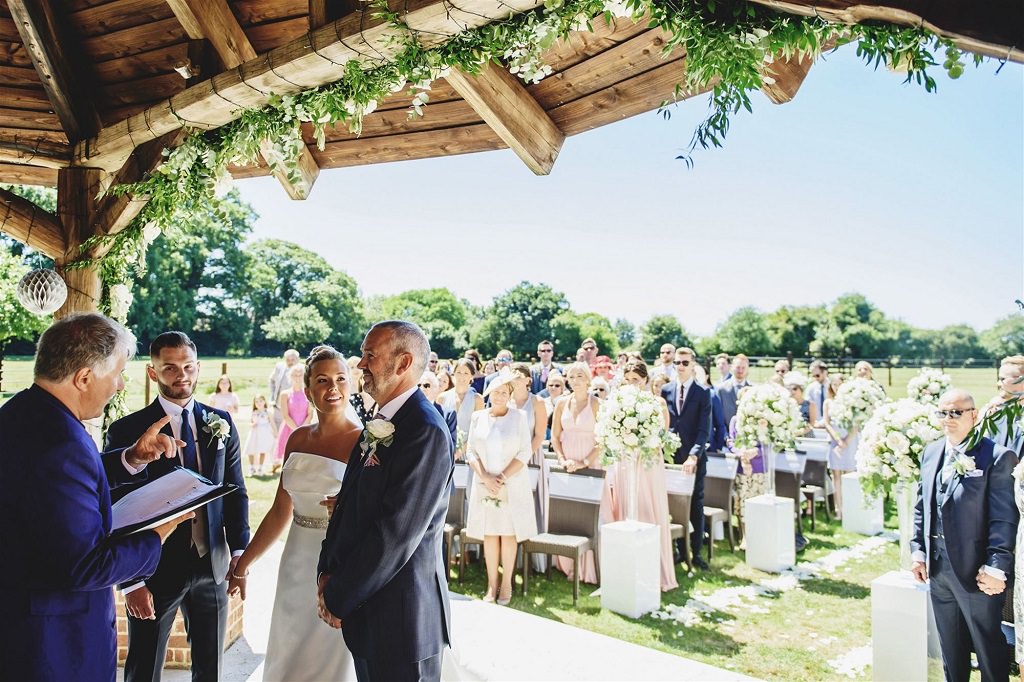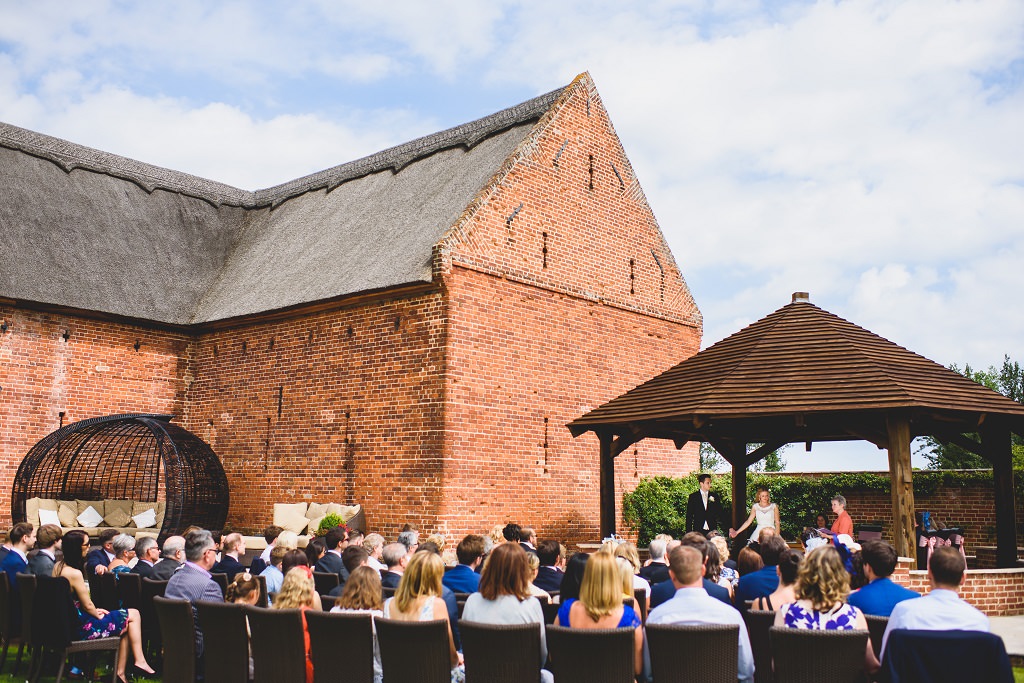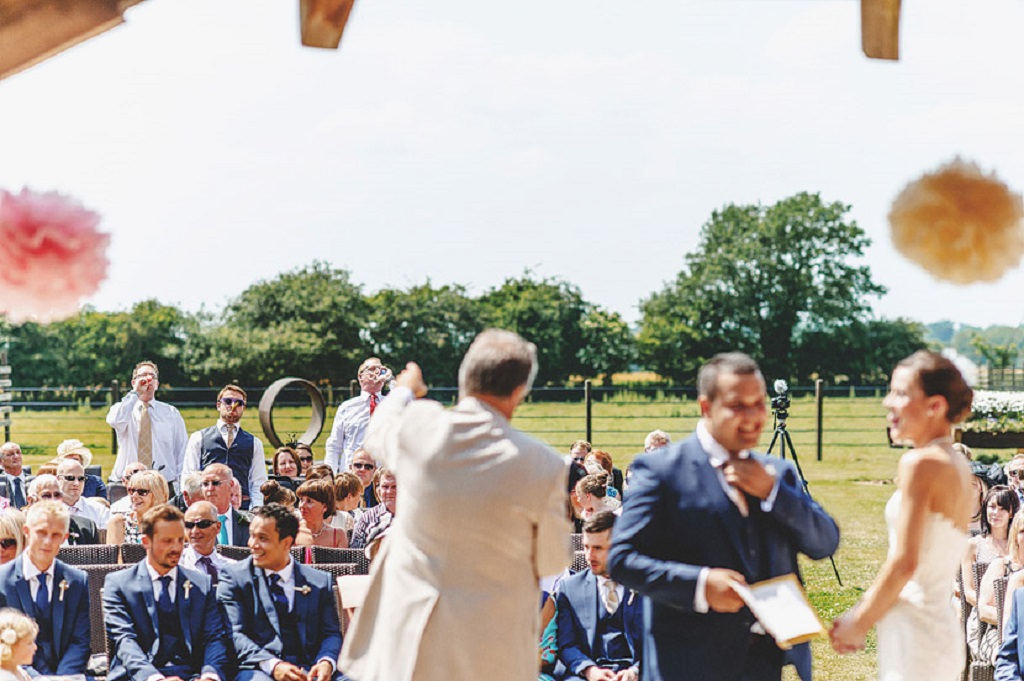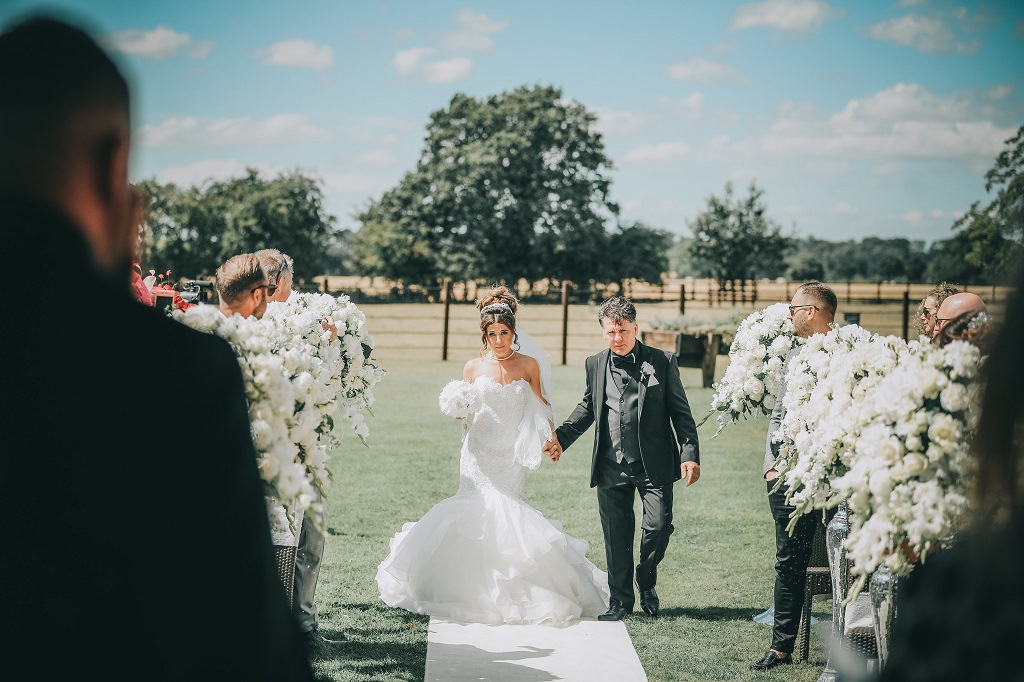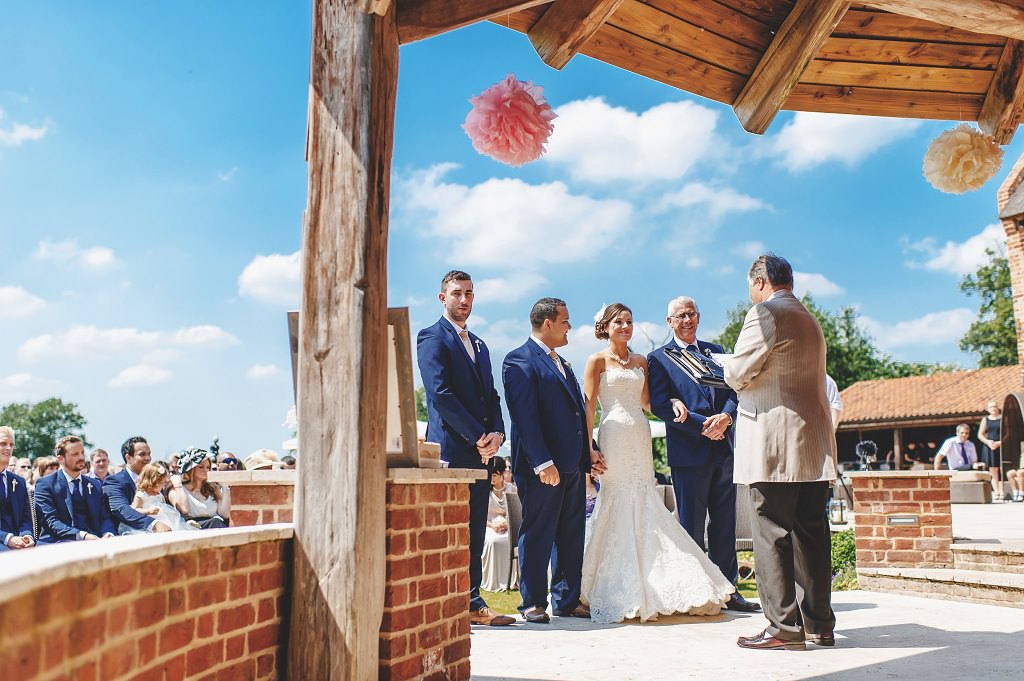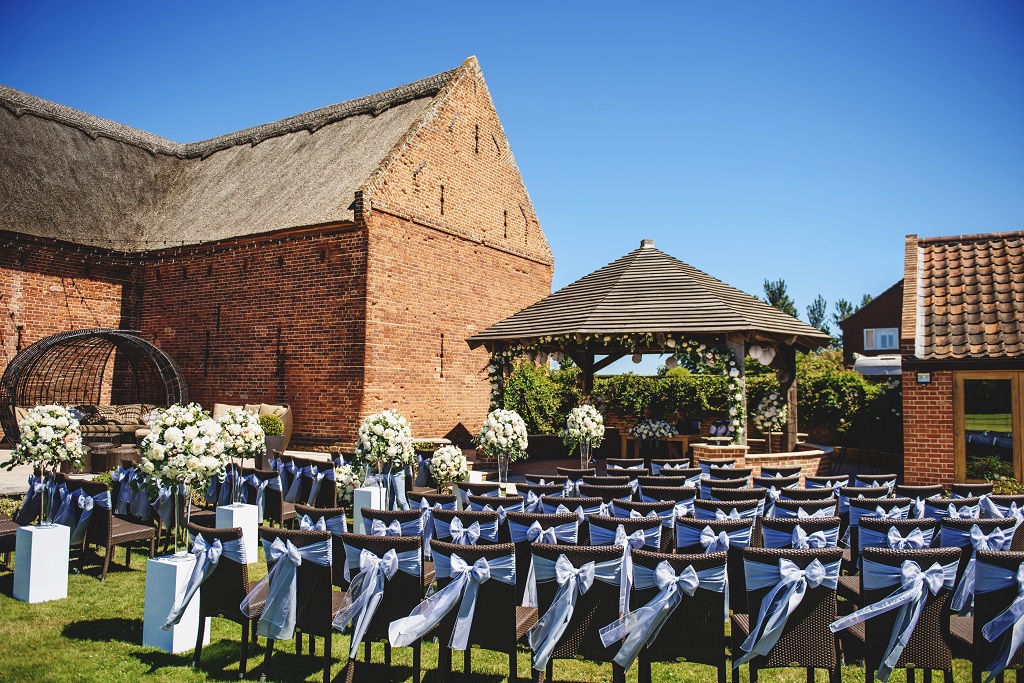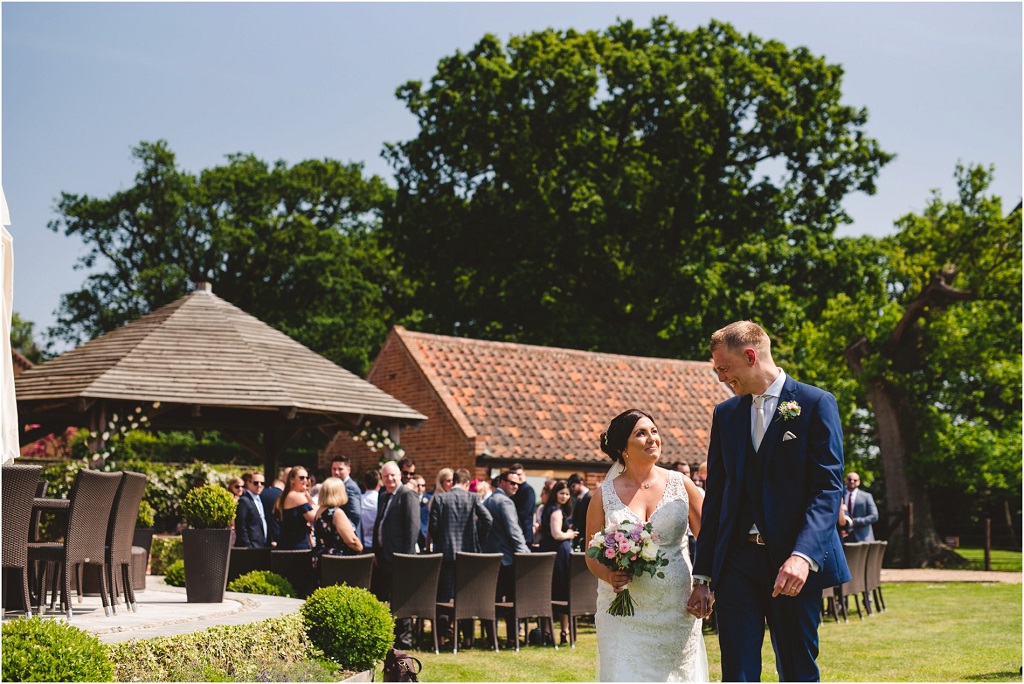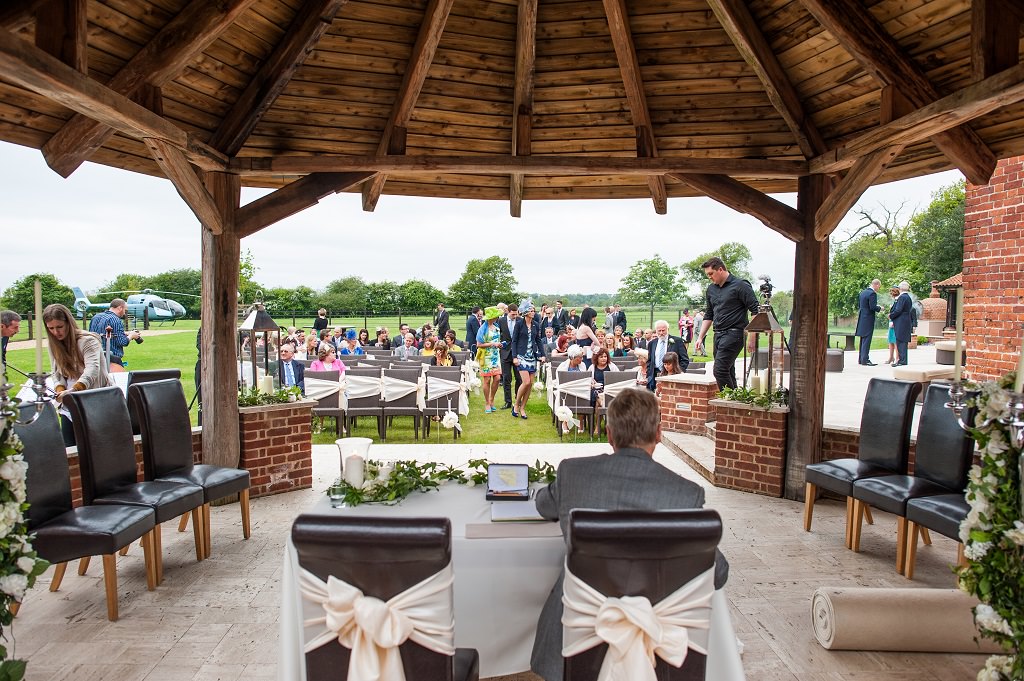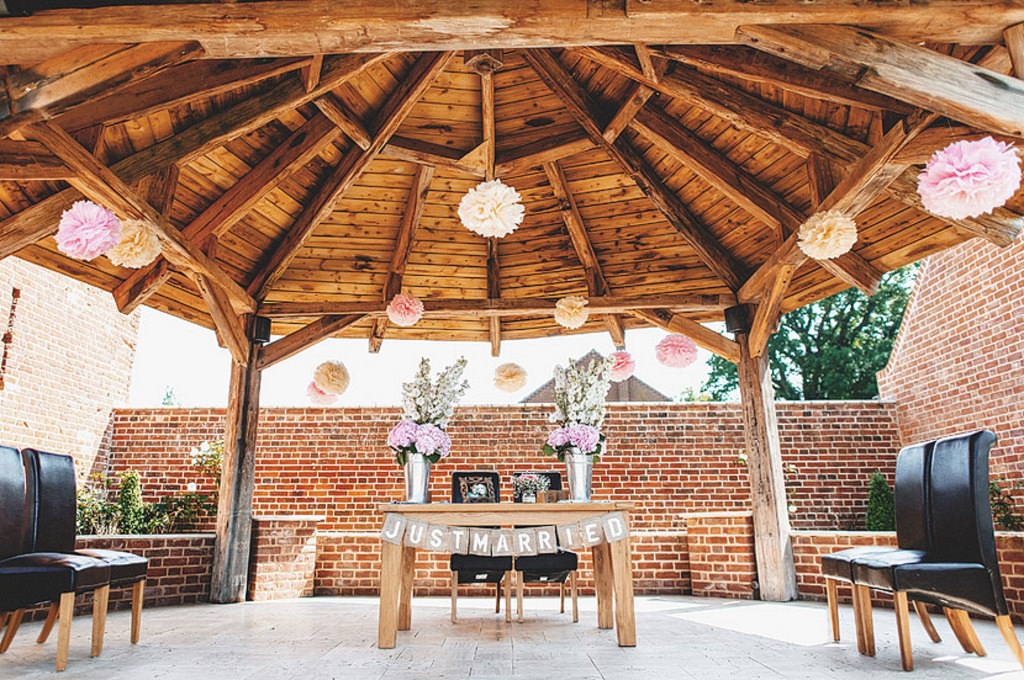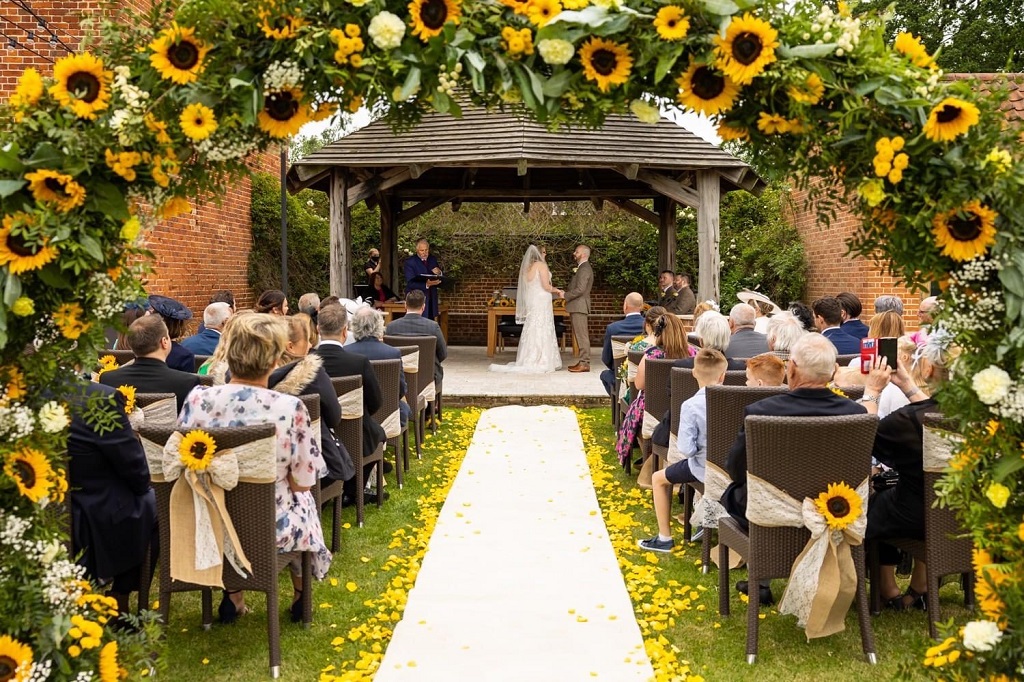 The Secret Garden with the Garden Folly is another very special wedding space.
The Grade II listed formal walled garden is stunning with two aisle options, both lined by rose arches along their way leading to the central space.  Your day can flow seamlessly from one part of our grounds to another.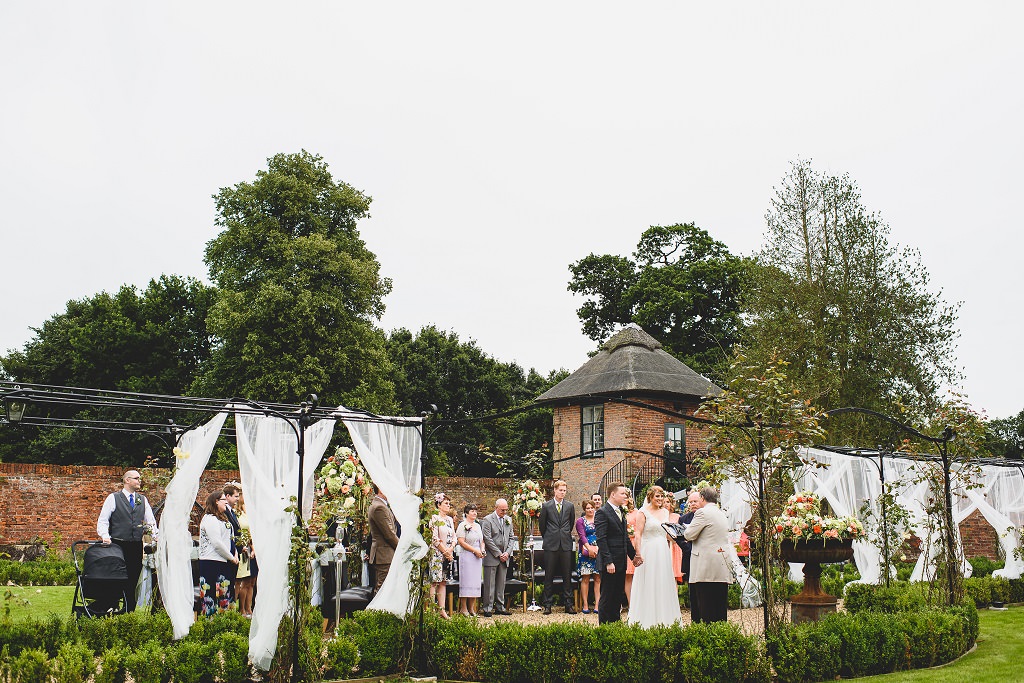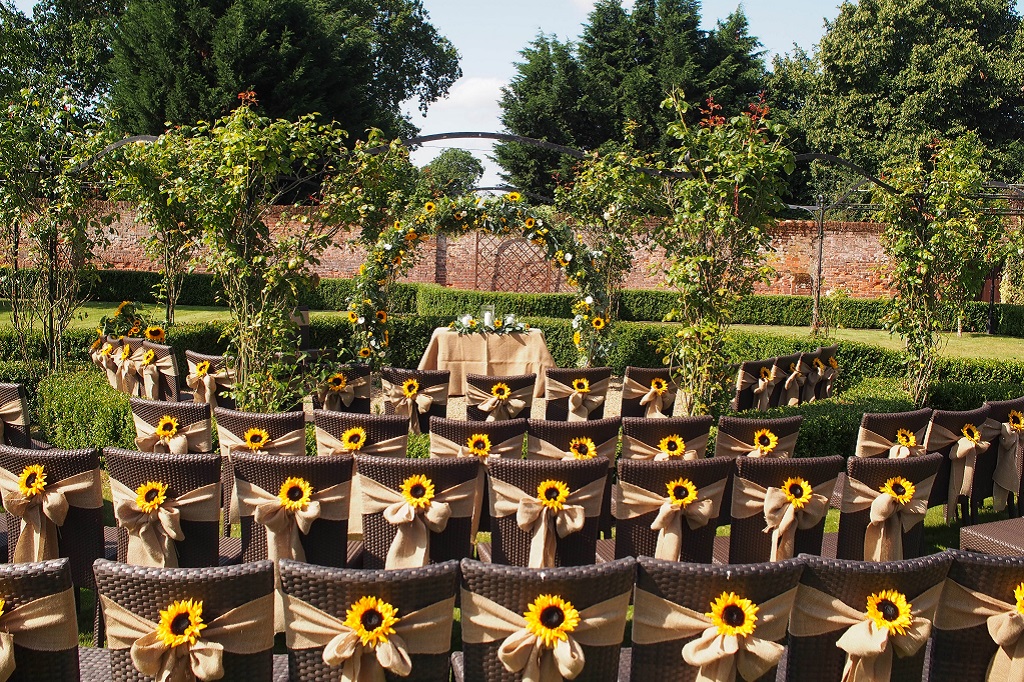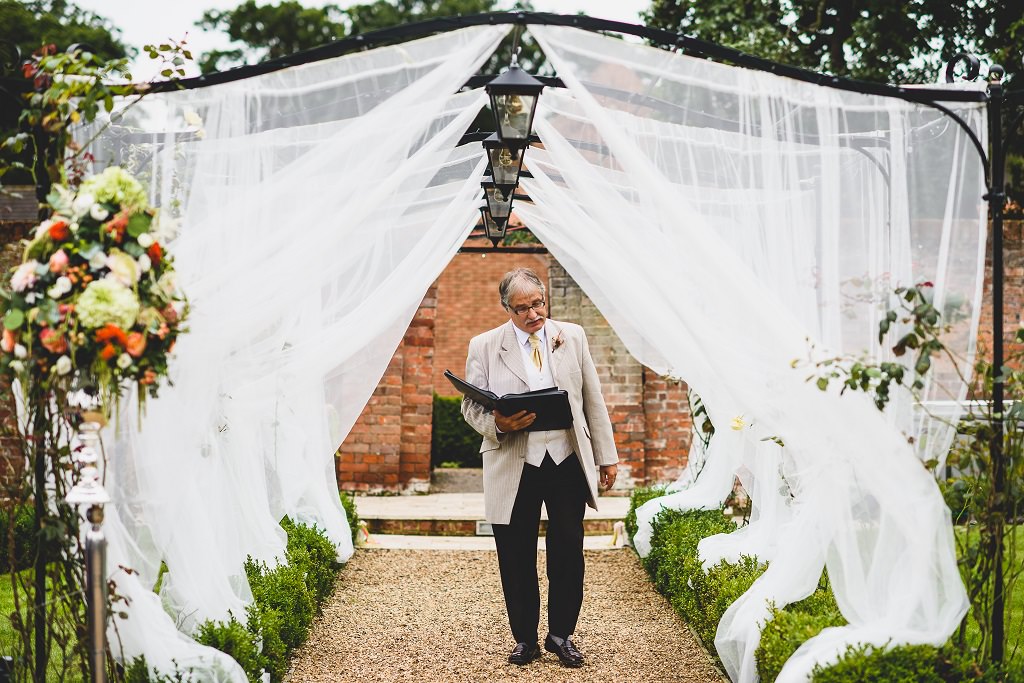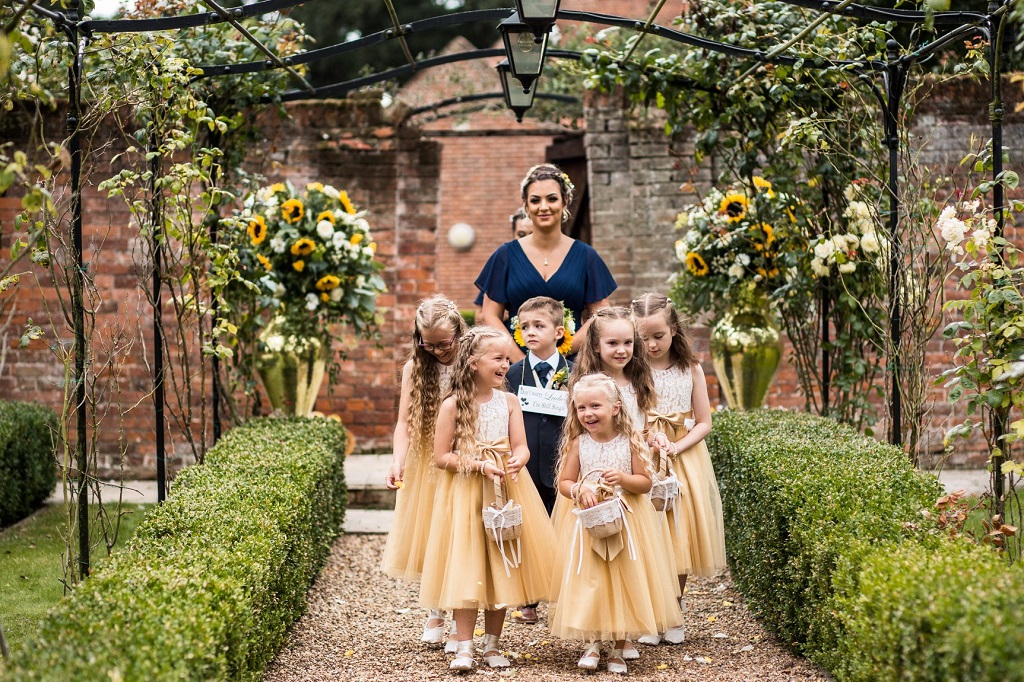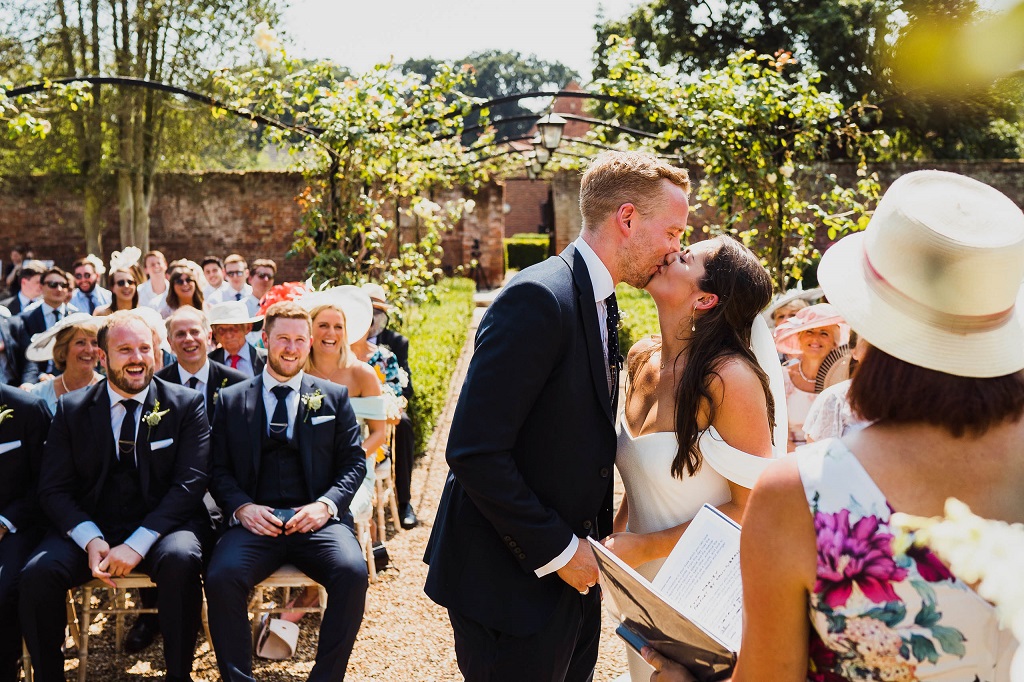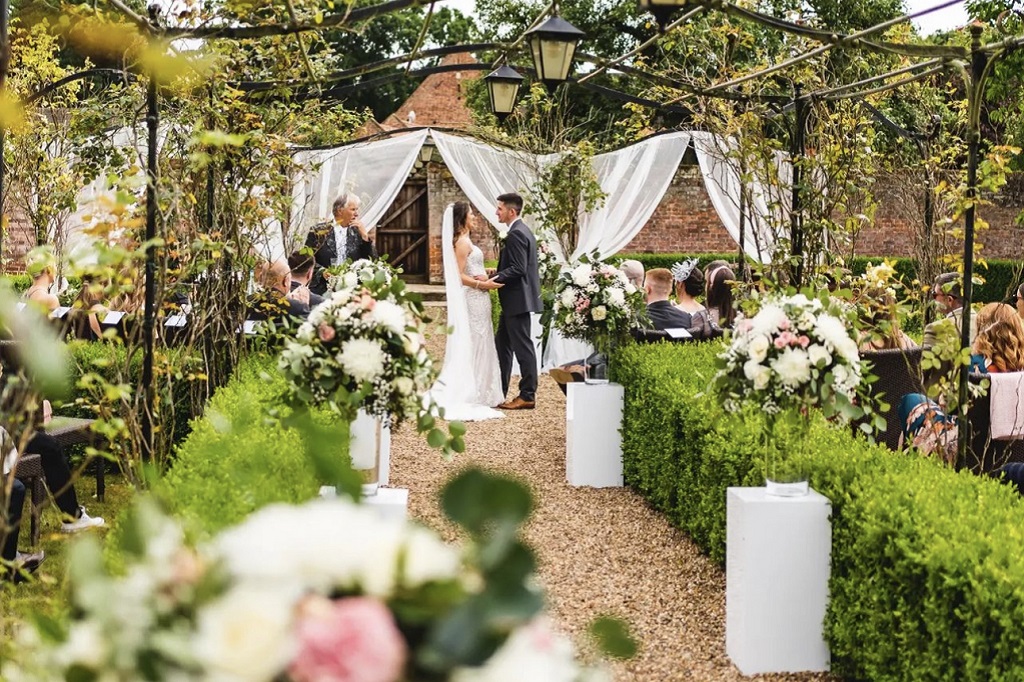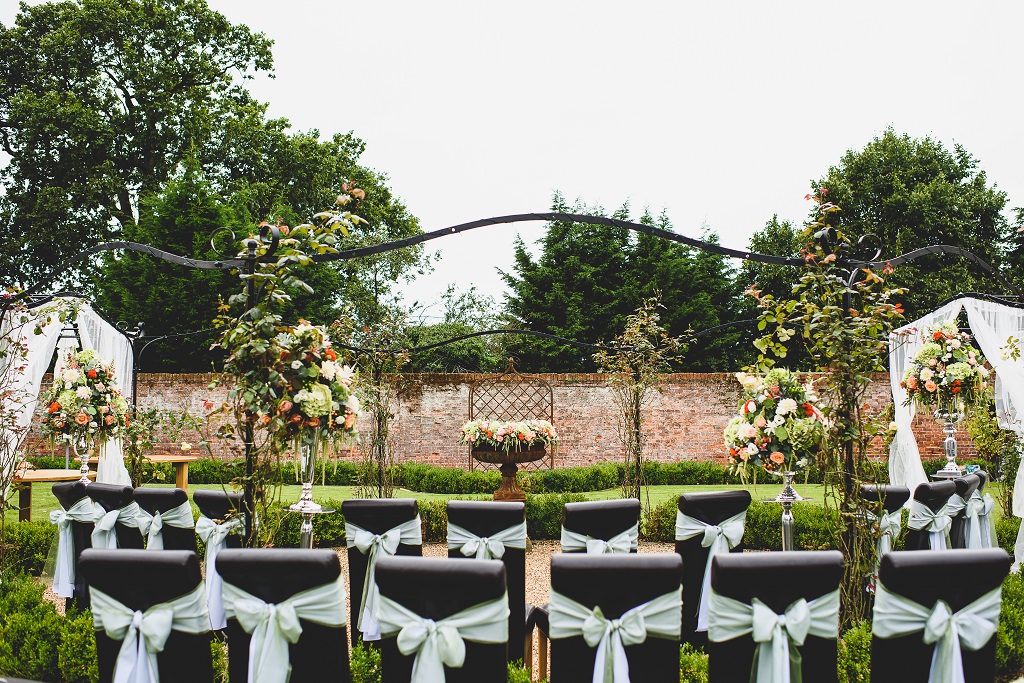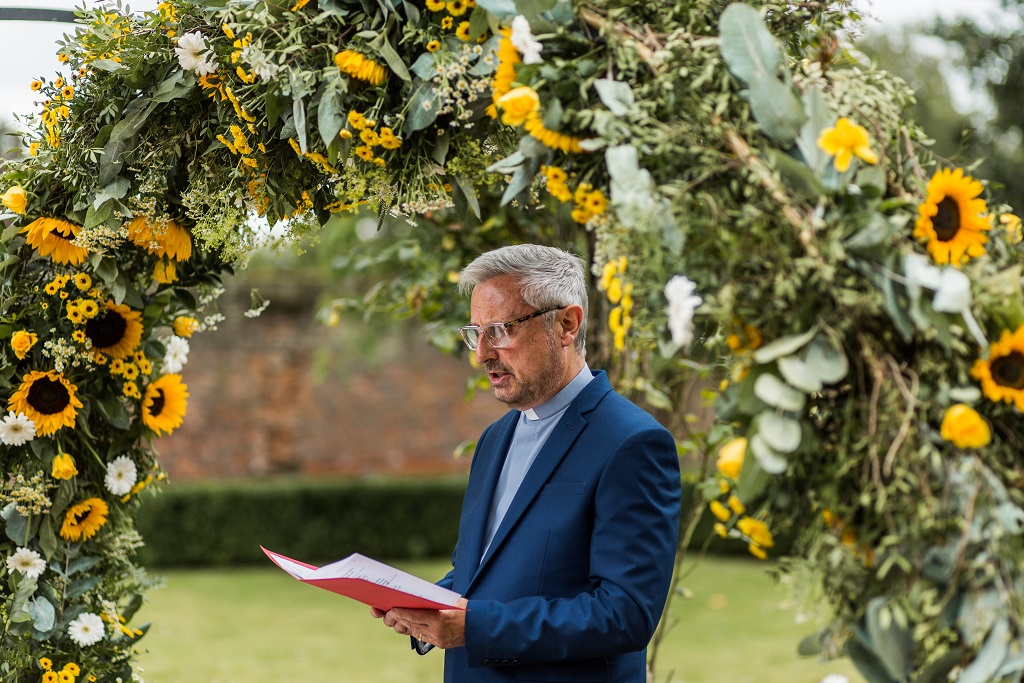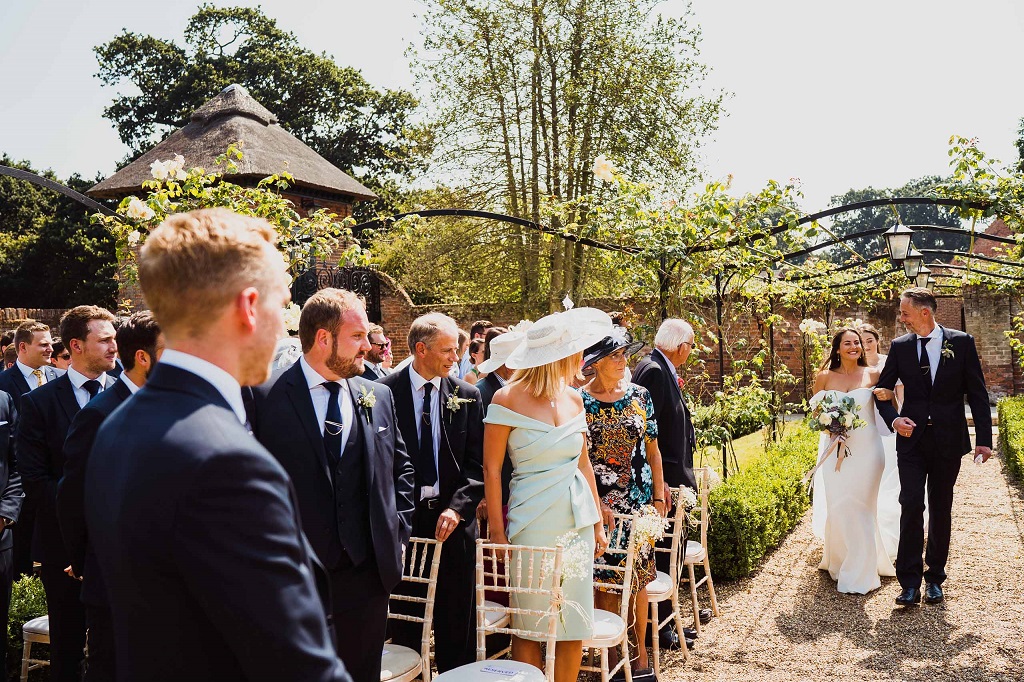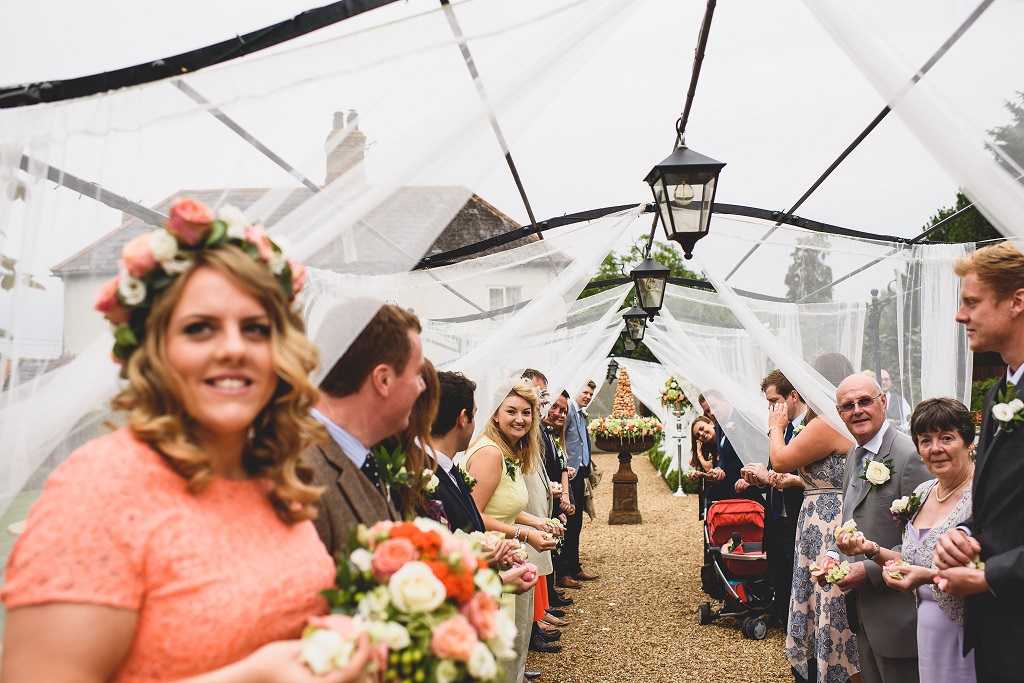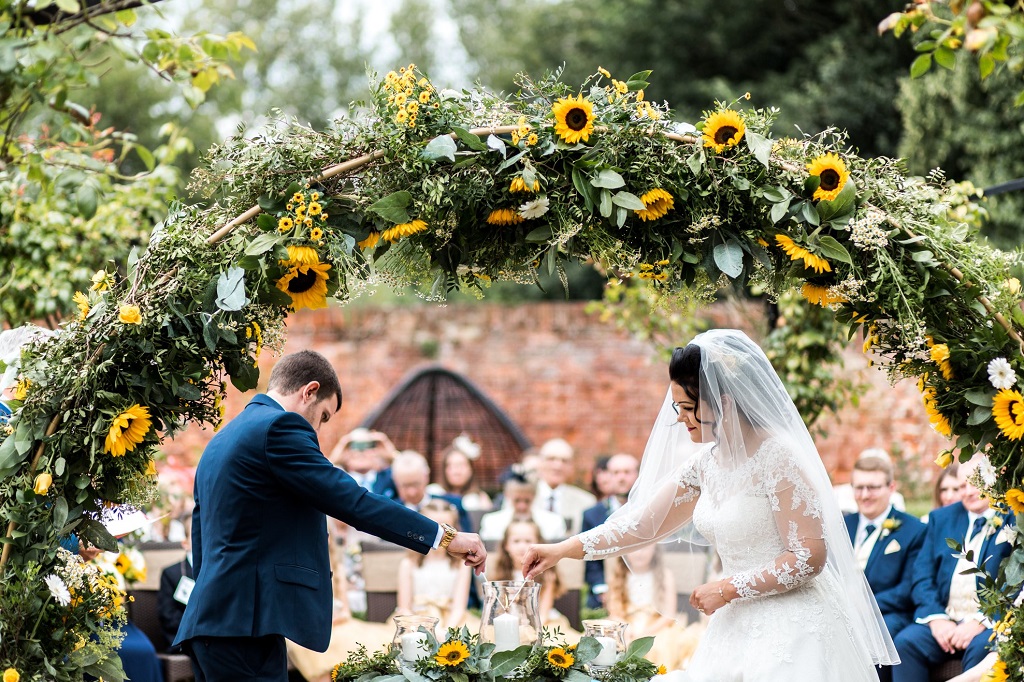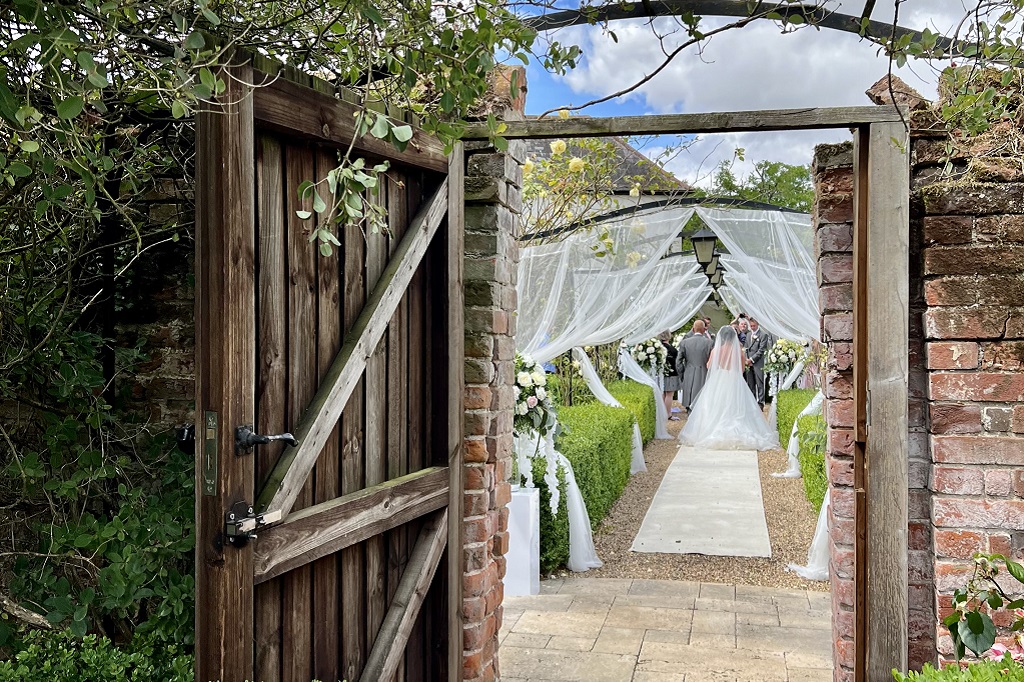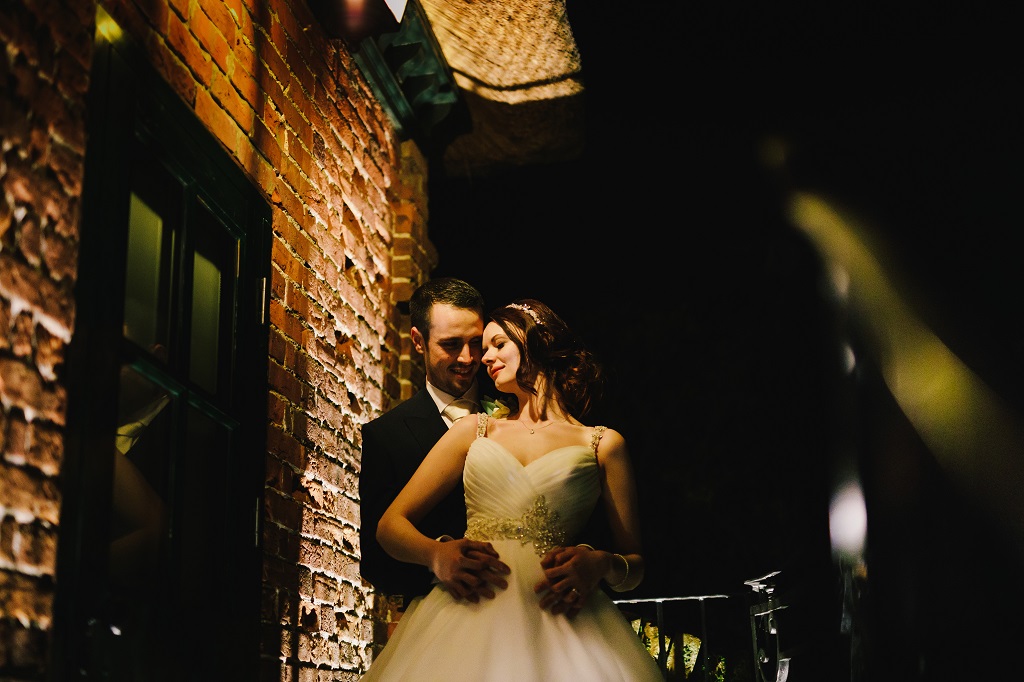 Our woodland clearing provides a wonderful rustic ambiance enhanced with log bench seating.  On the hottest of summer days it offers shade with dappled light peering through the leaves and a cooling breeze.  In autumn the colours are magical as natural confetti flutters from above.  It is waiting for you to enjoy its natural beauty or to add your own touches to make the space truly your own.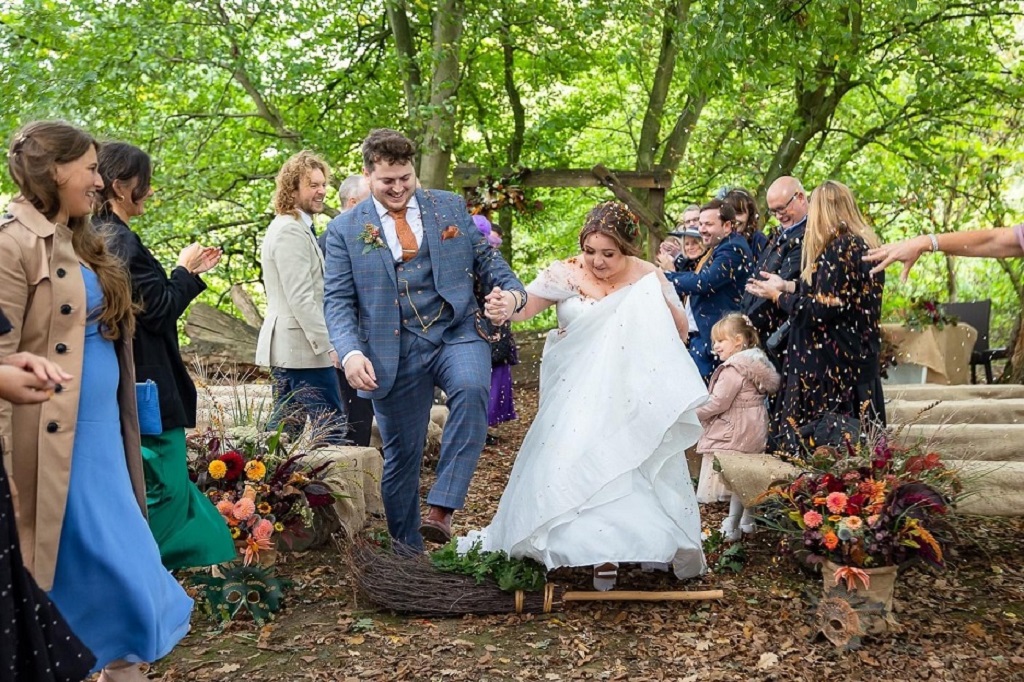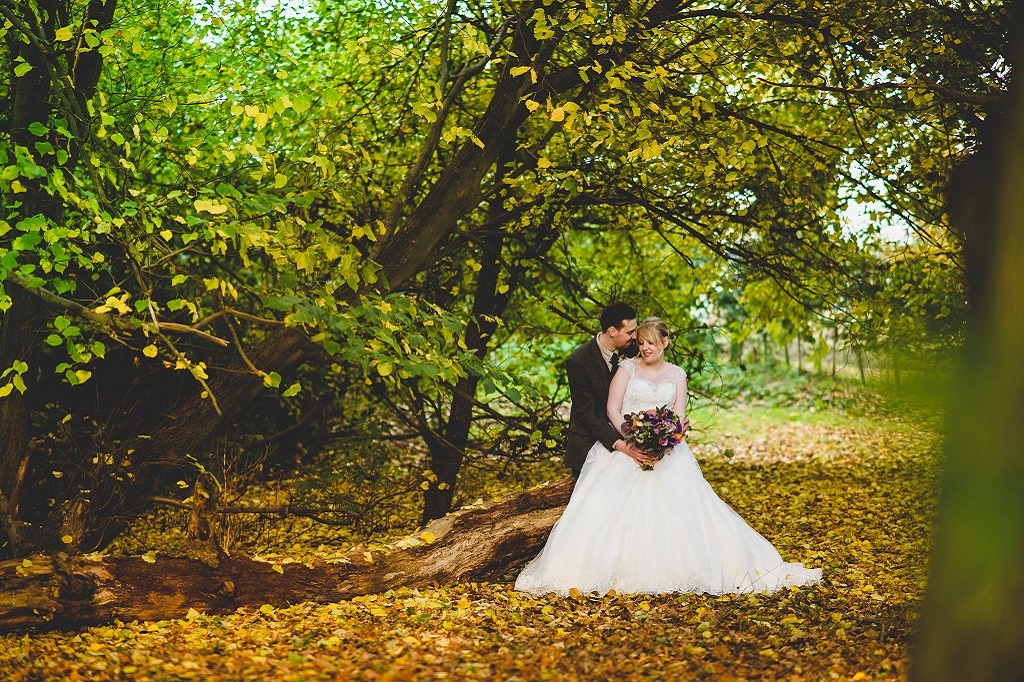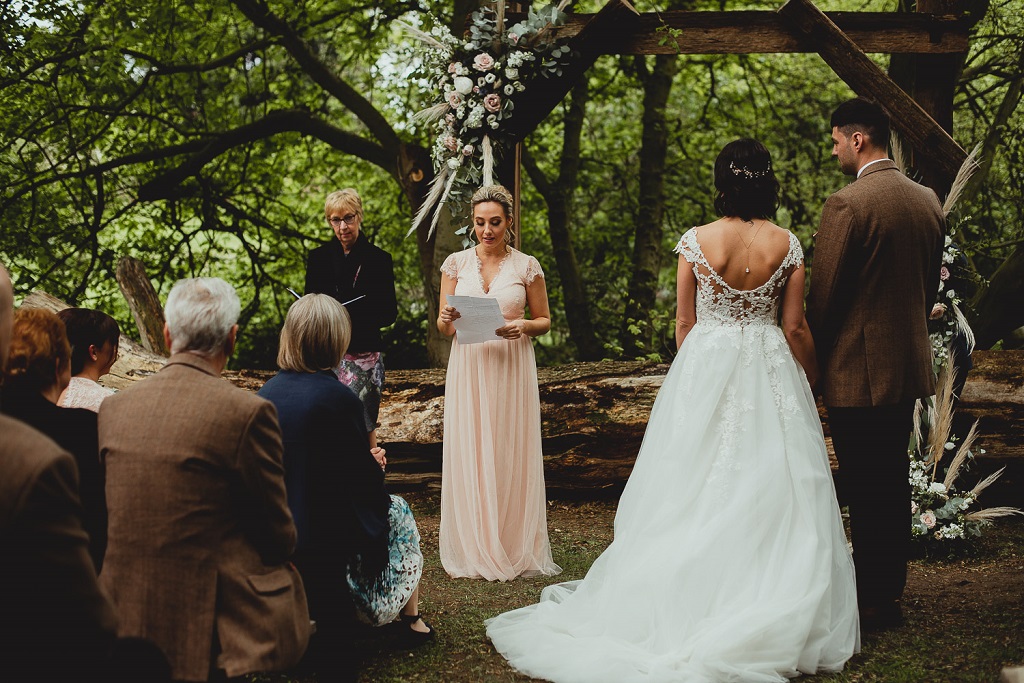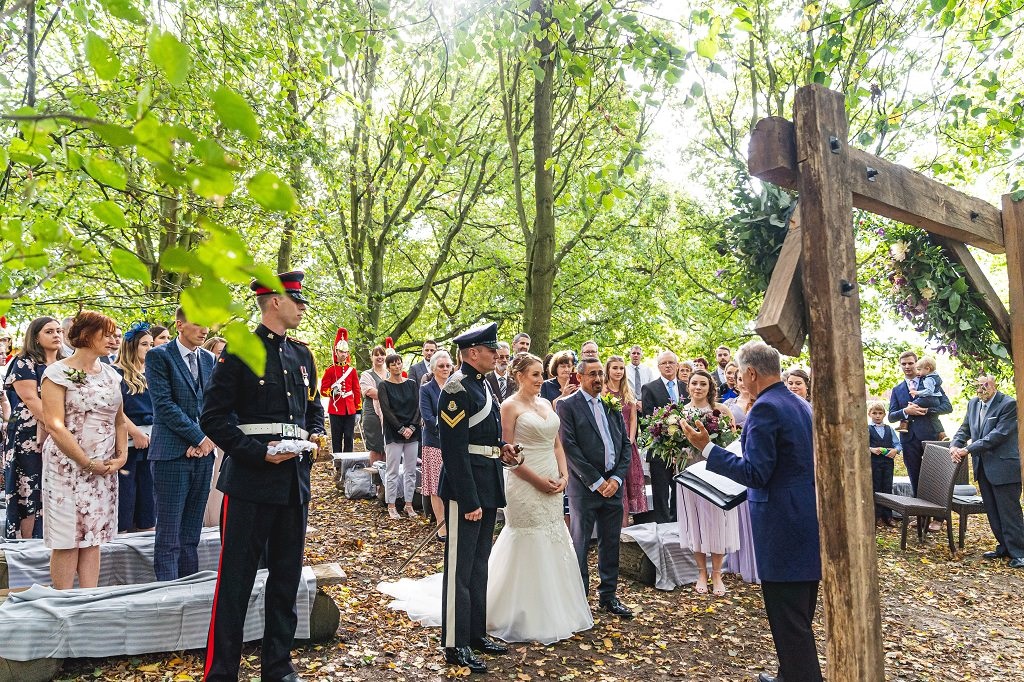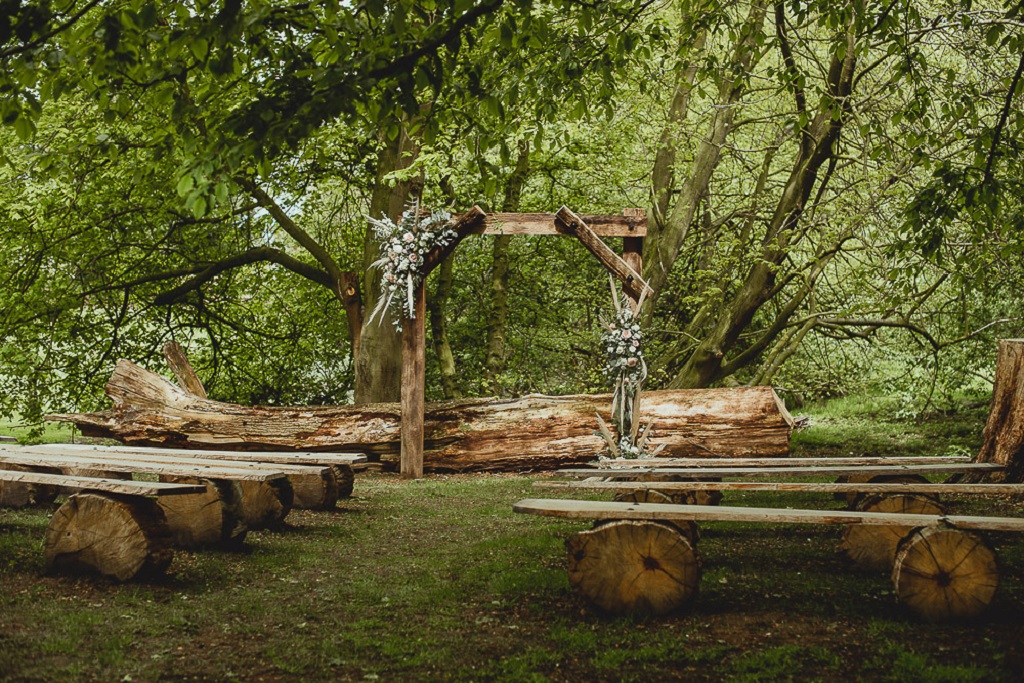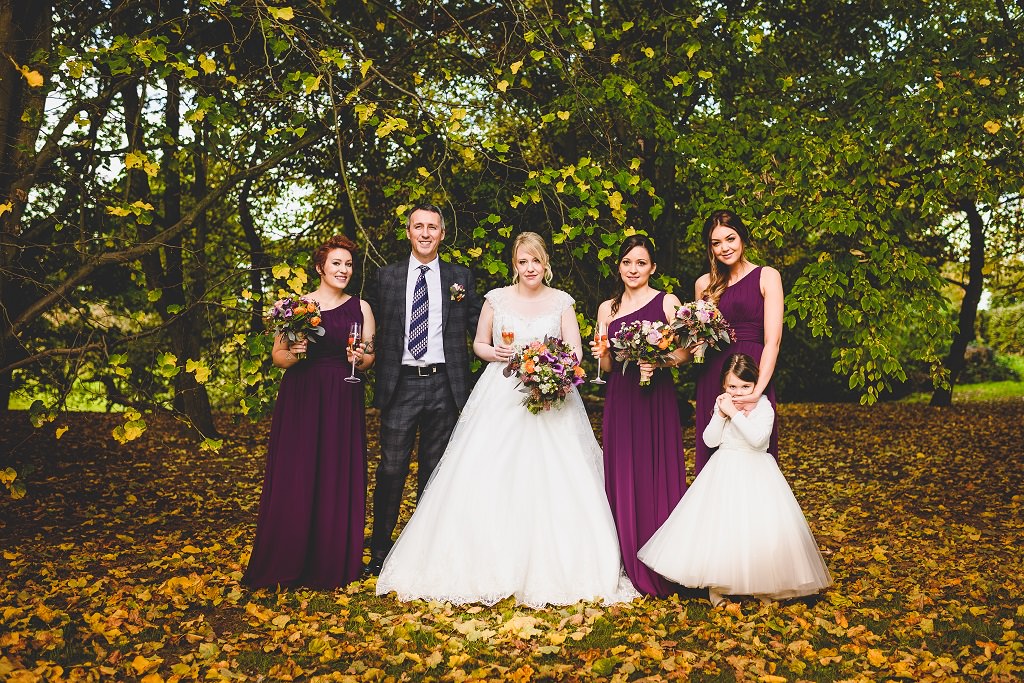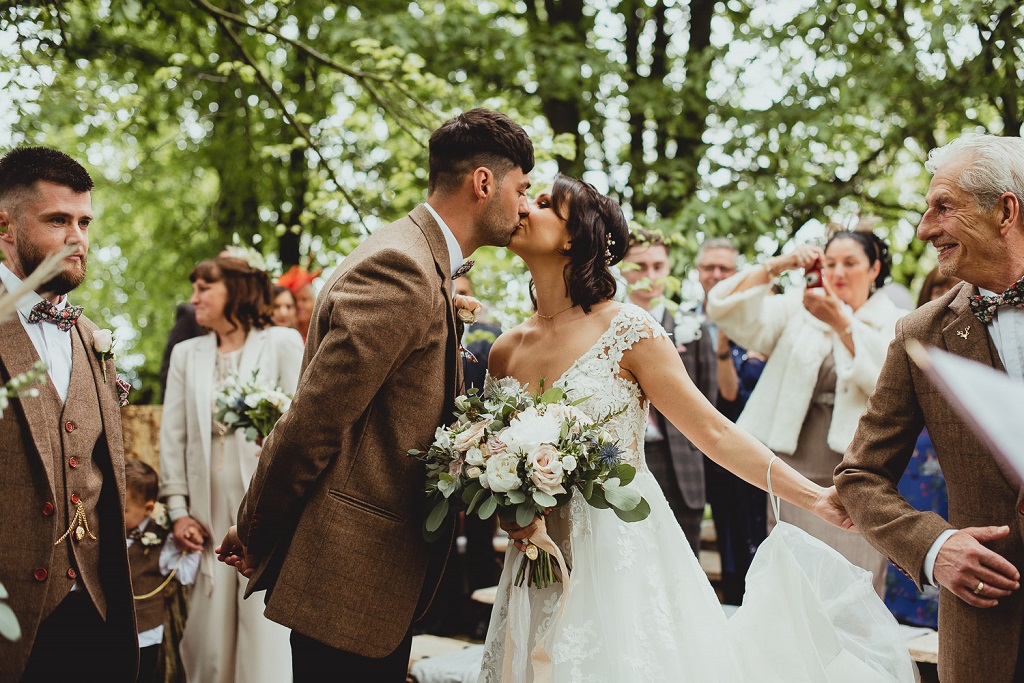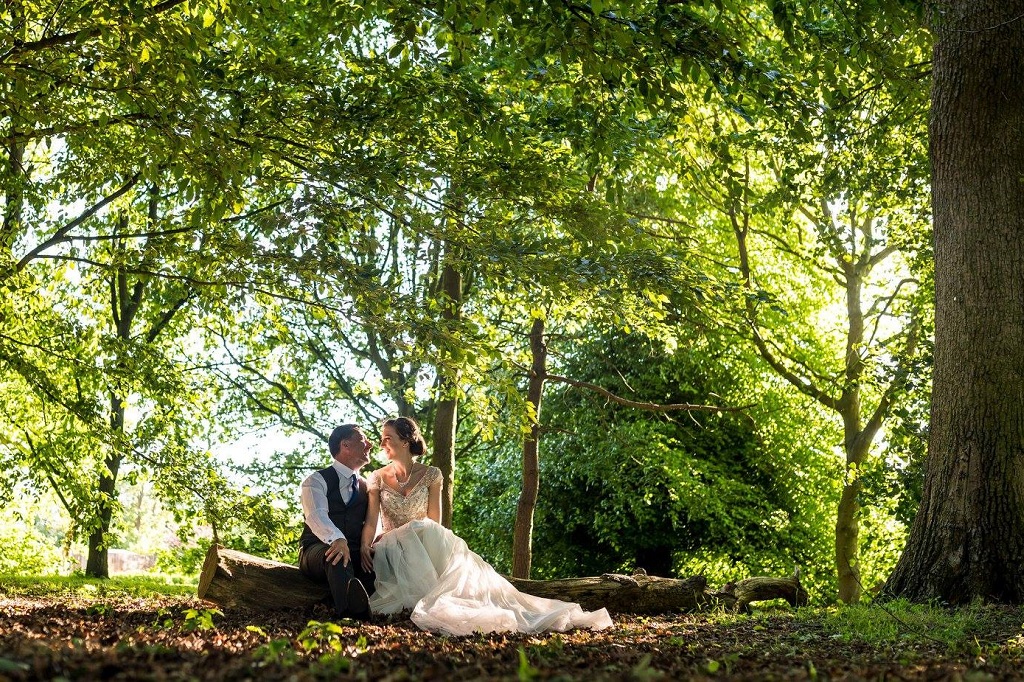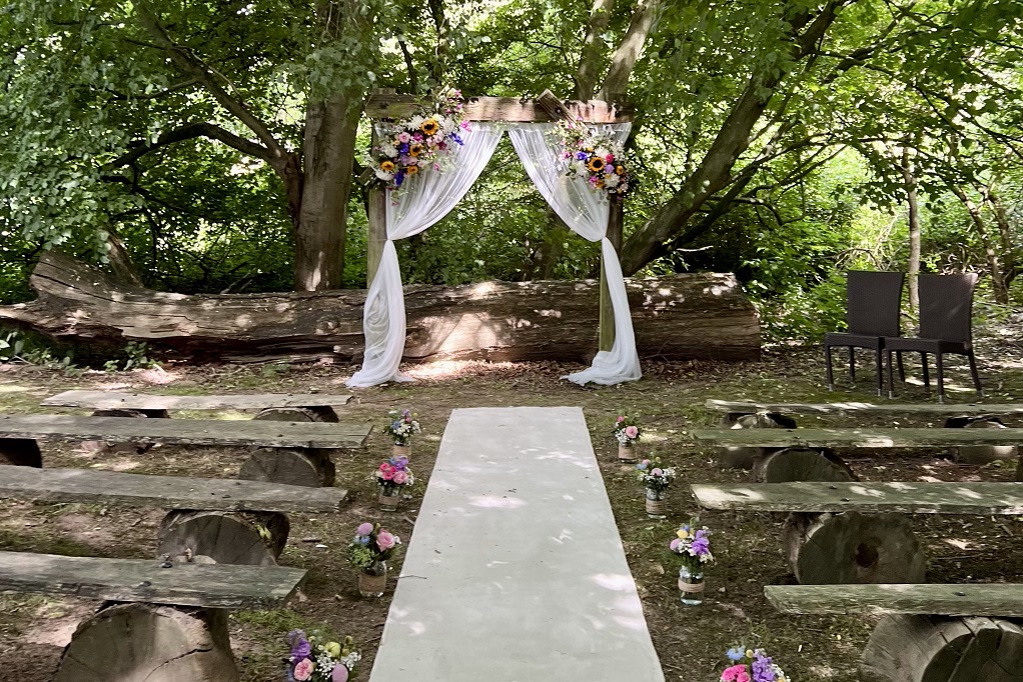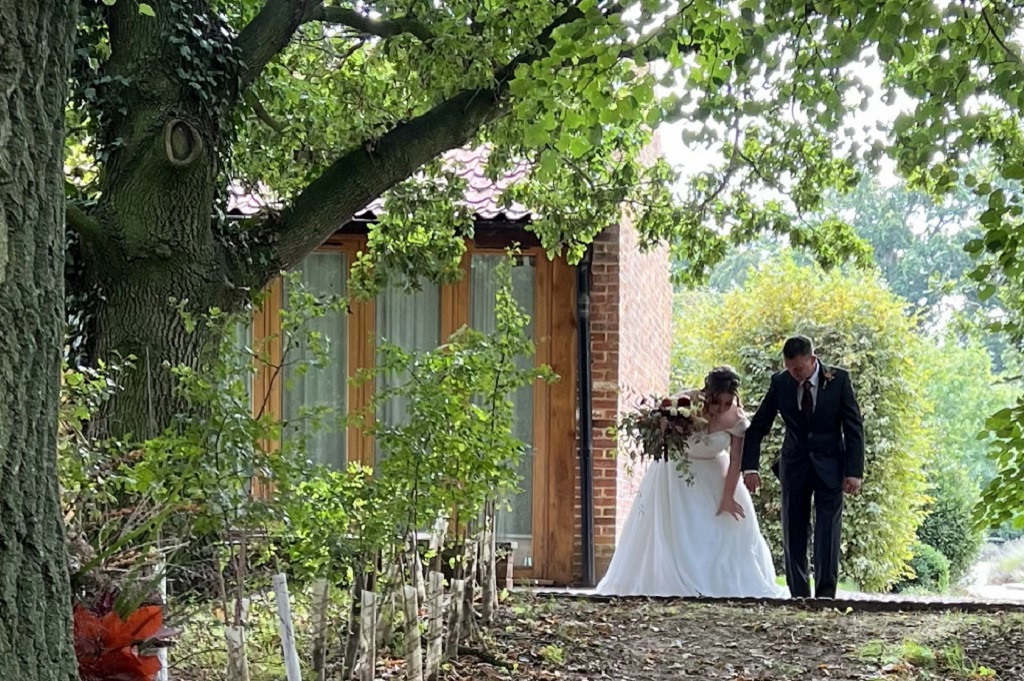 The options are truly endless!  The pergola, the band-stand and the ponds have all offered themselves as the perfect backdrops for our couples.  All totally unique, totally private, with a stunning back-up plan inside the barn ready just in case.
Receptions following a religious ceremony are equally welcome and there are plenty of ways to arrive in style!  We can accommodate helicopters, horses and carriage, coaches and of course plenty of cars.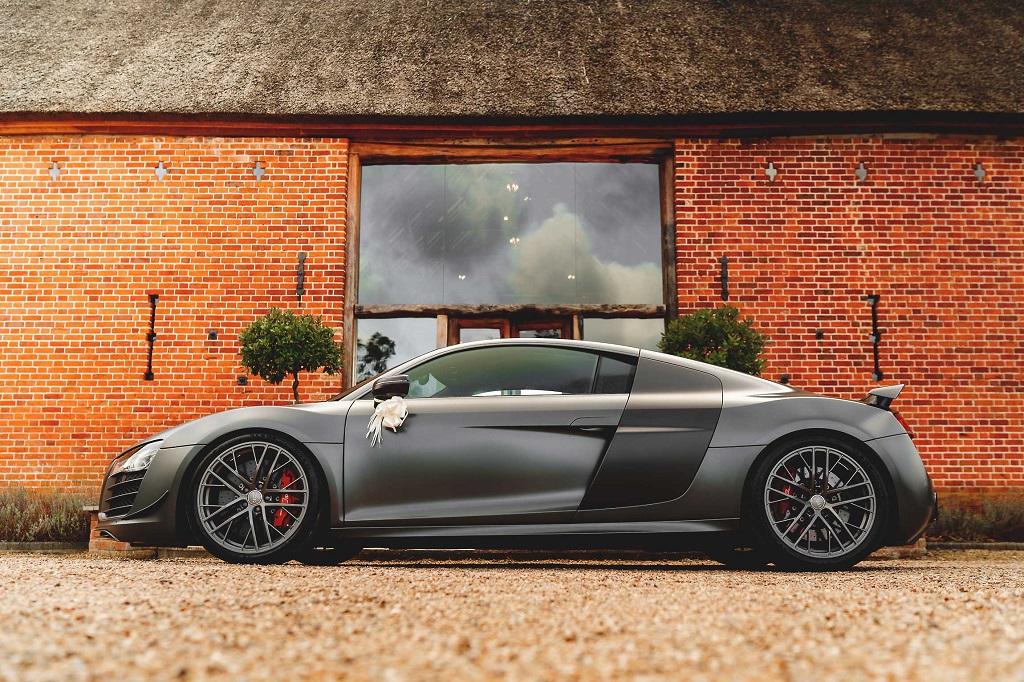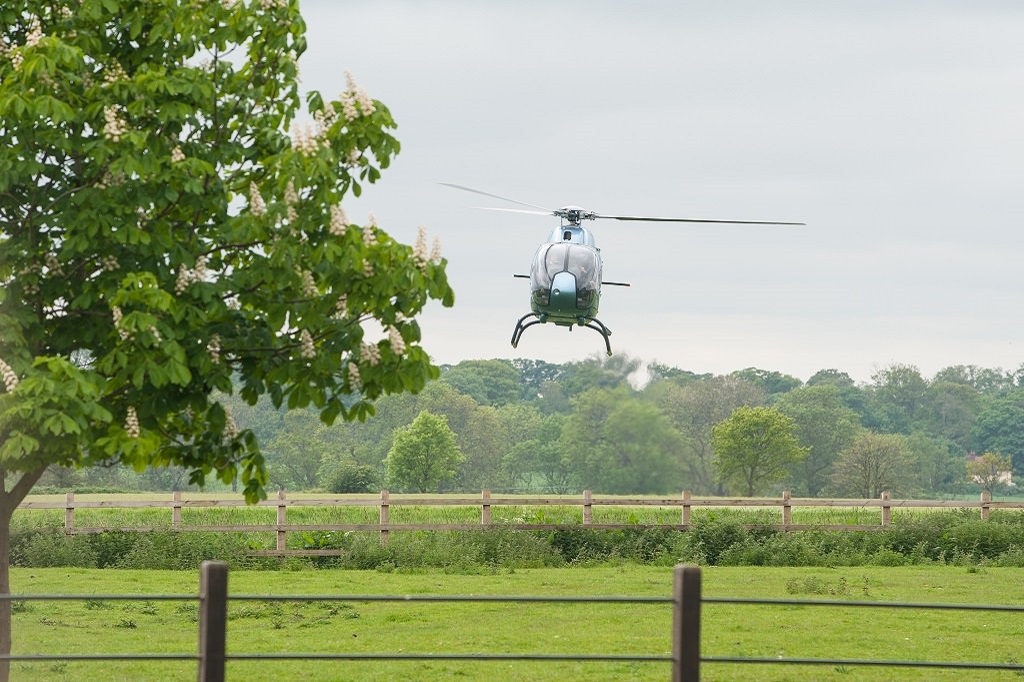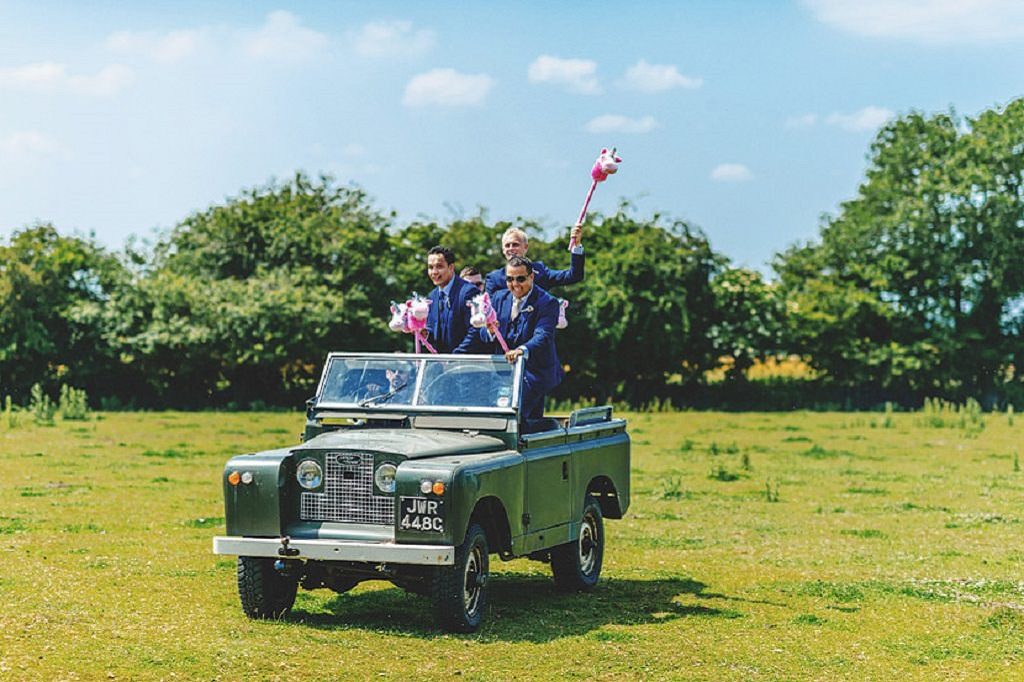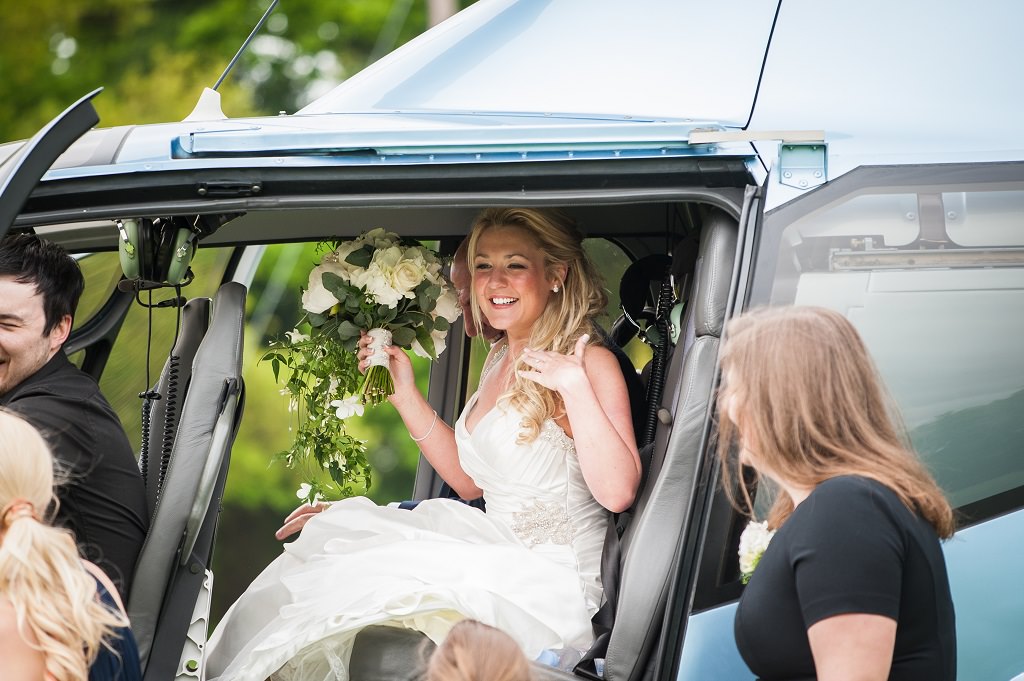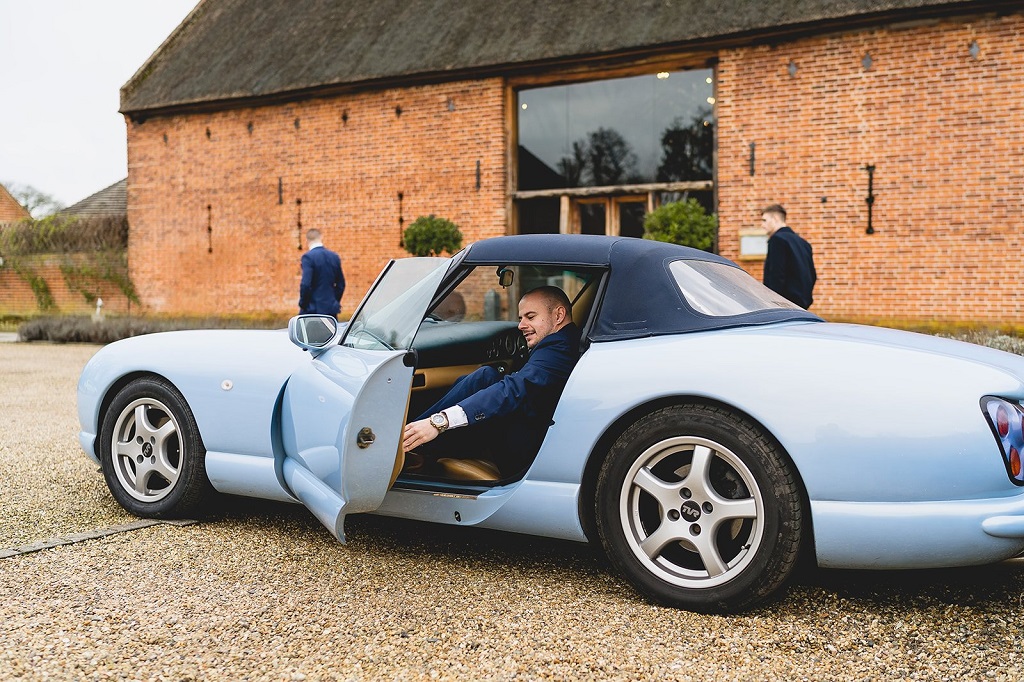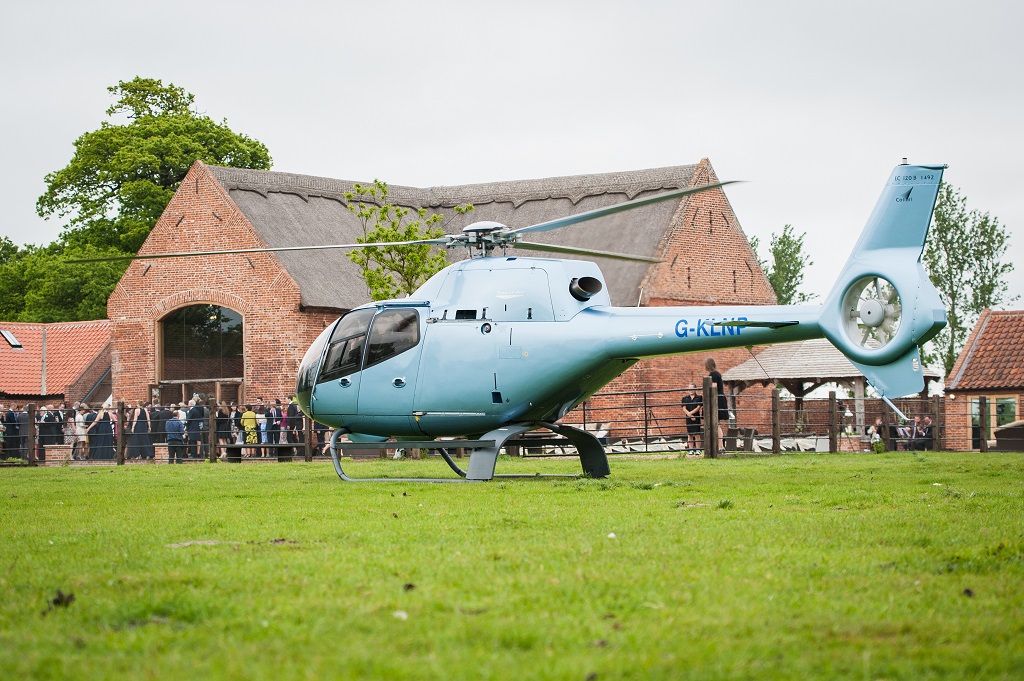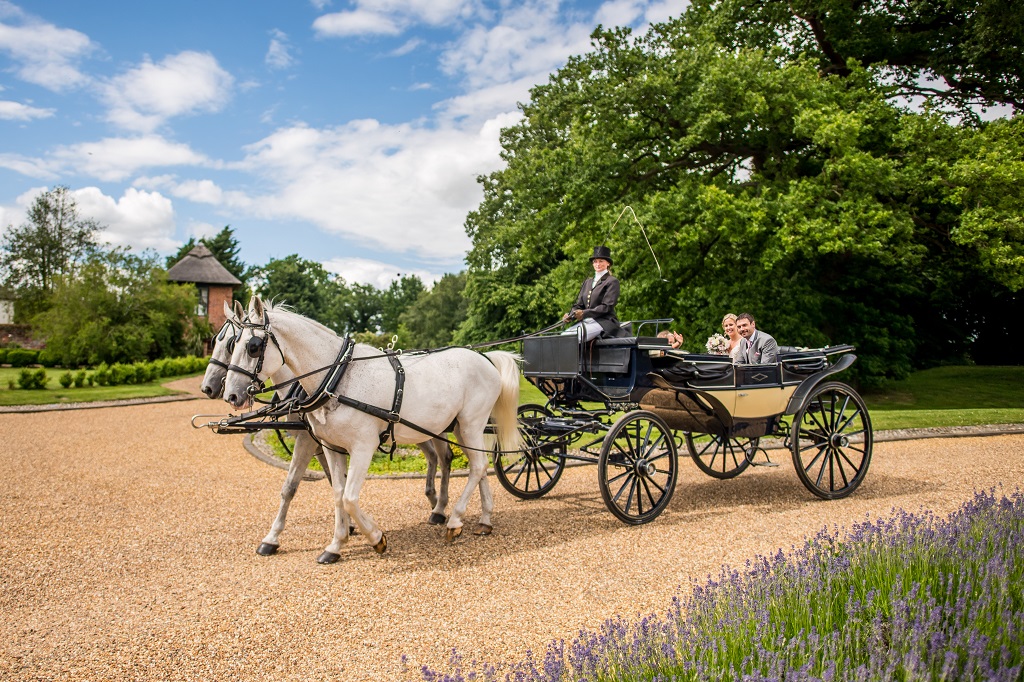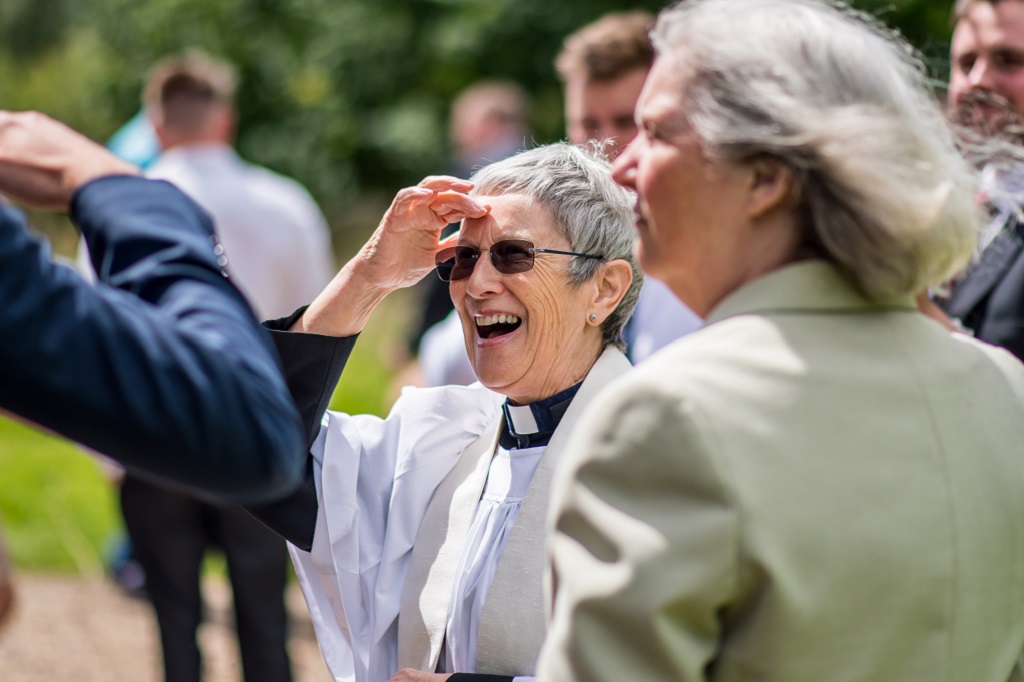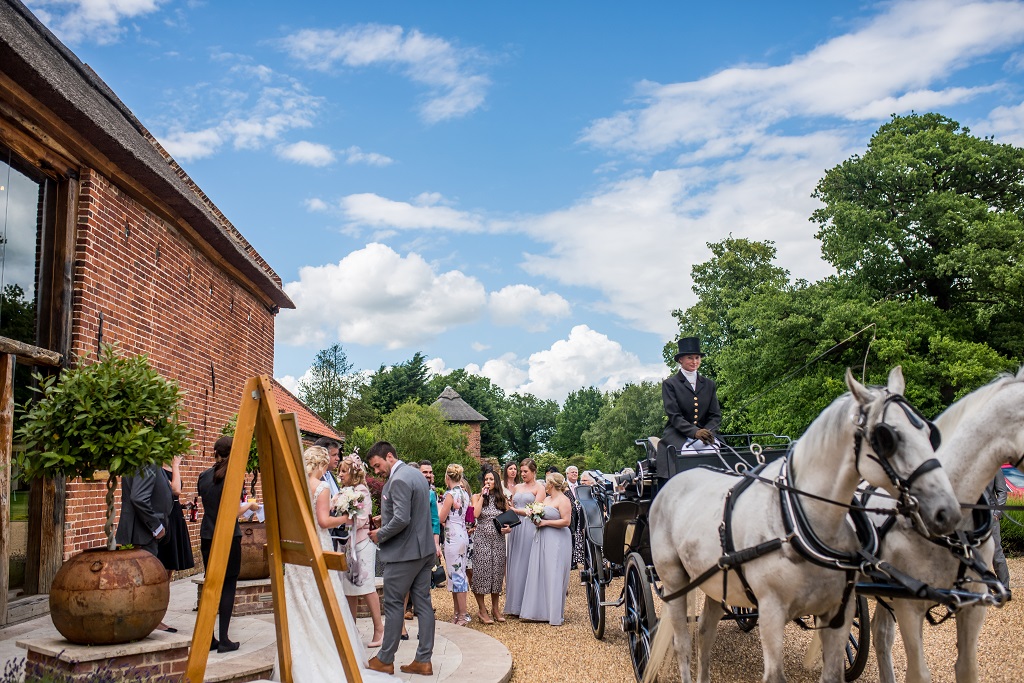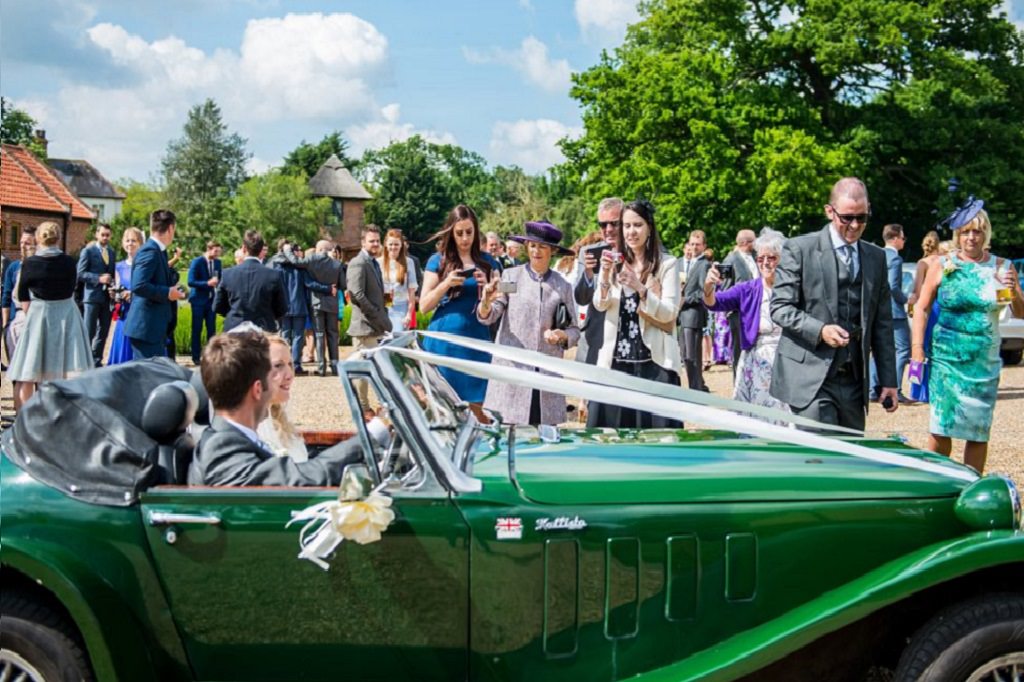 Ceremonies can take place at any time of the day and any day of the week.
Perhaps you would prefer a twilight ceremony as dusk falls?  Why not replace traditional confetti with sparklers?  Have the most wonderful day of pampering before saying your vows and heading straight into your party.  Why even let guests know it is a wedding you are planning?  Take the pressure off yourselves and invite them to a party with a surprise in store!  We are always discreet and with exclusive use of the barn and its grounds we really can plan the perfect day.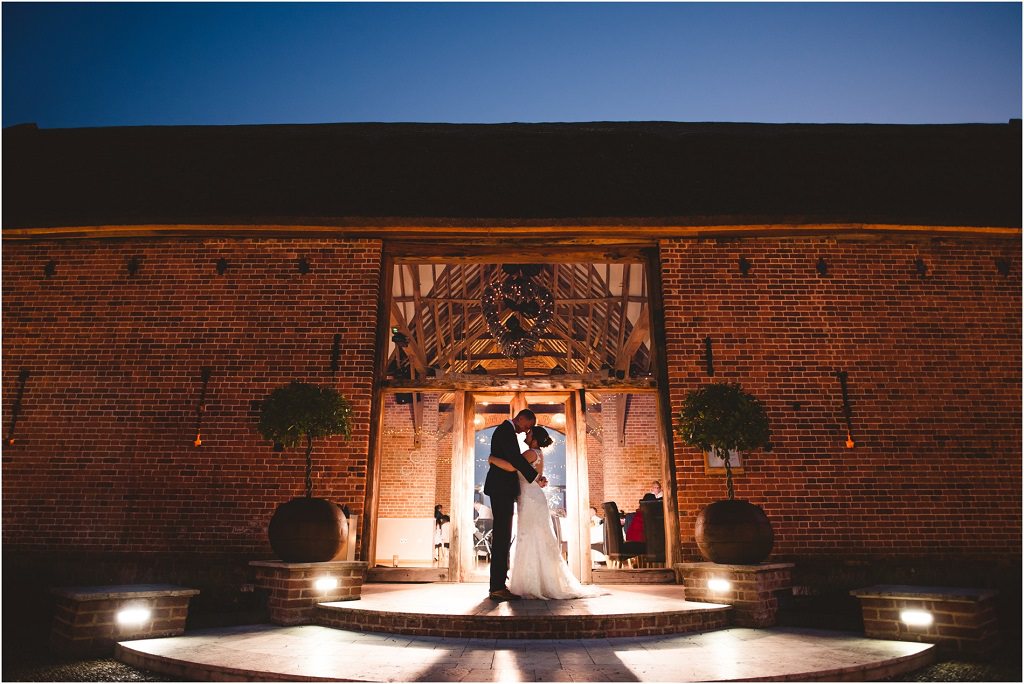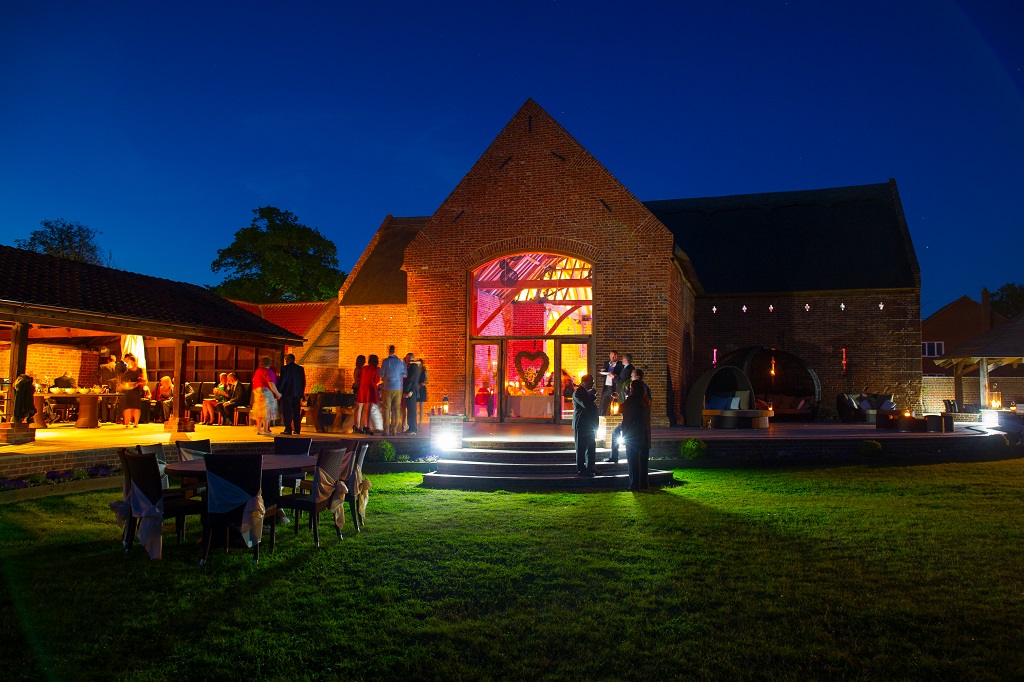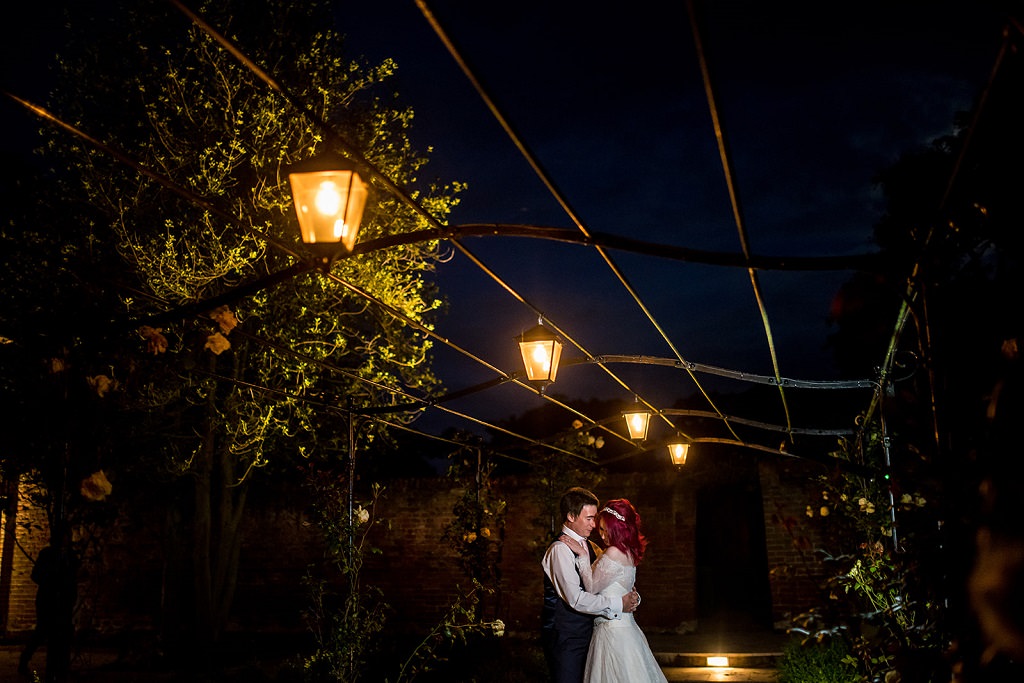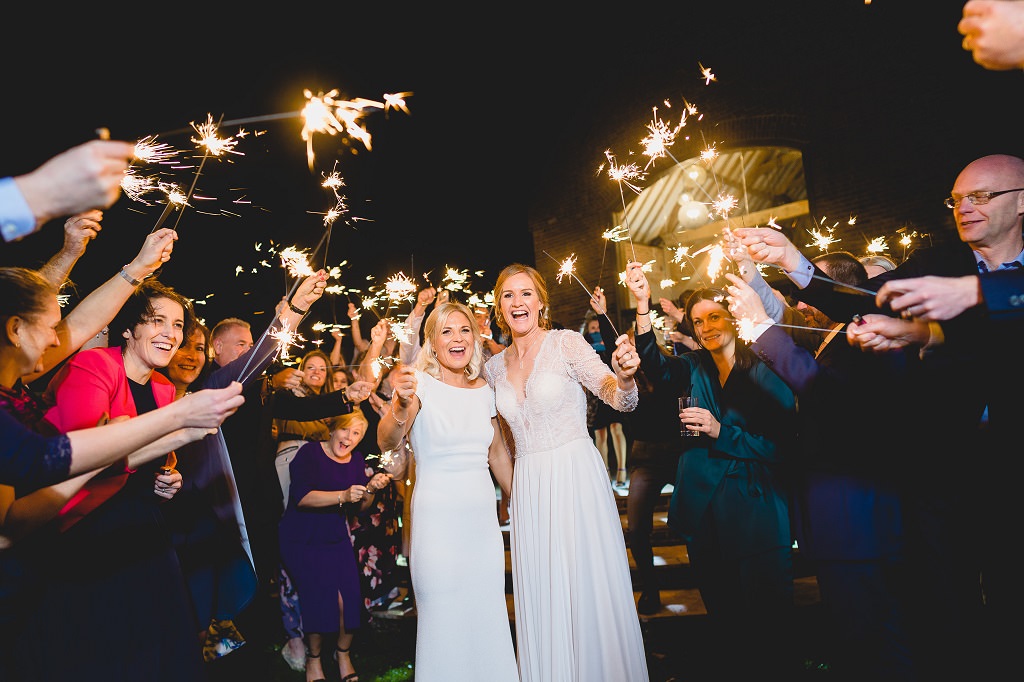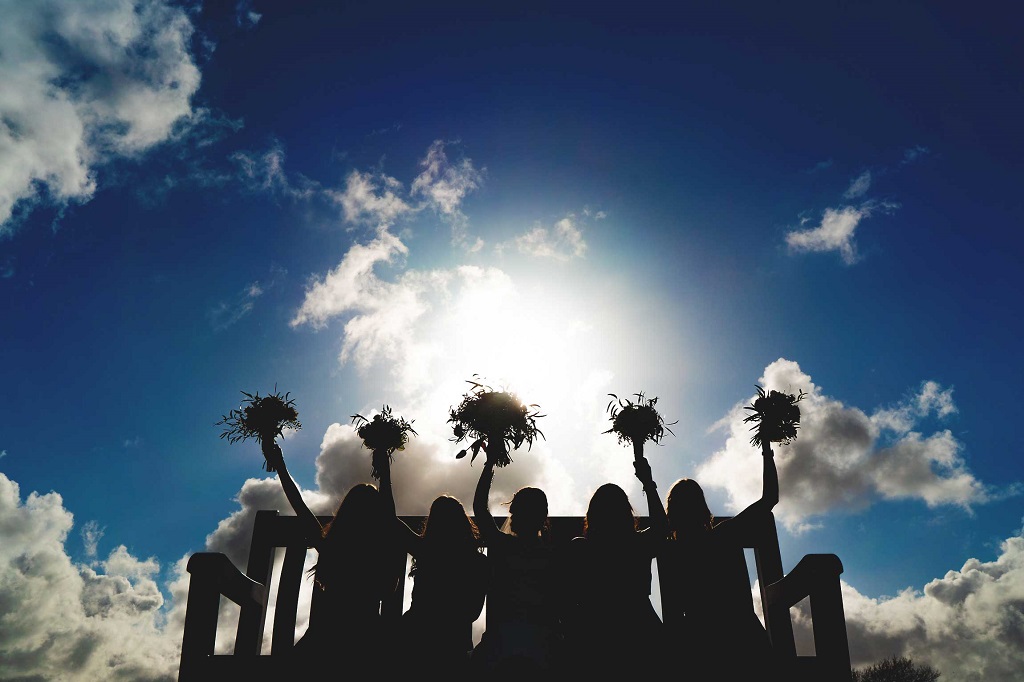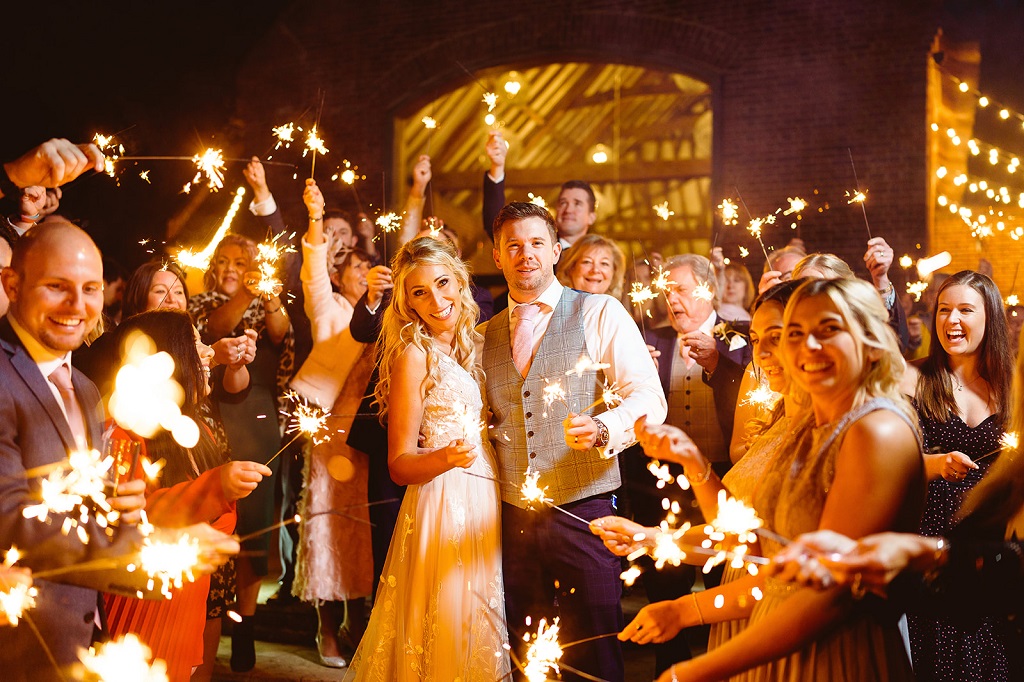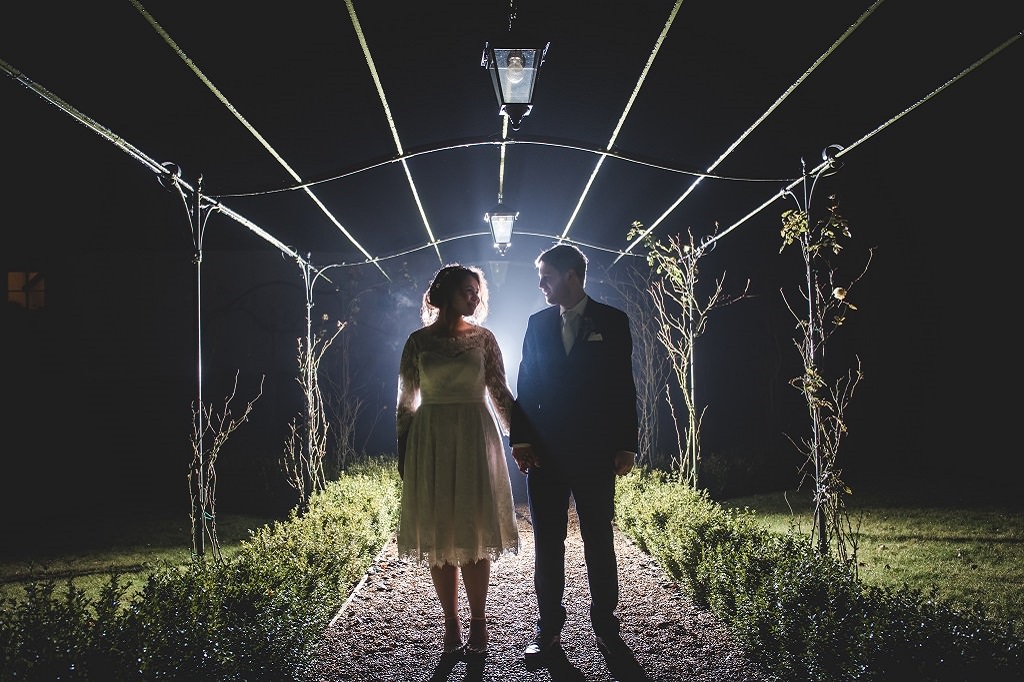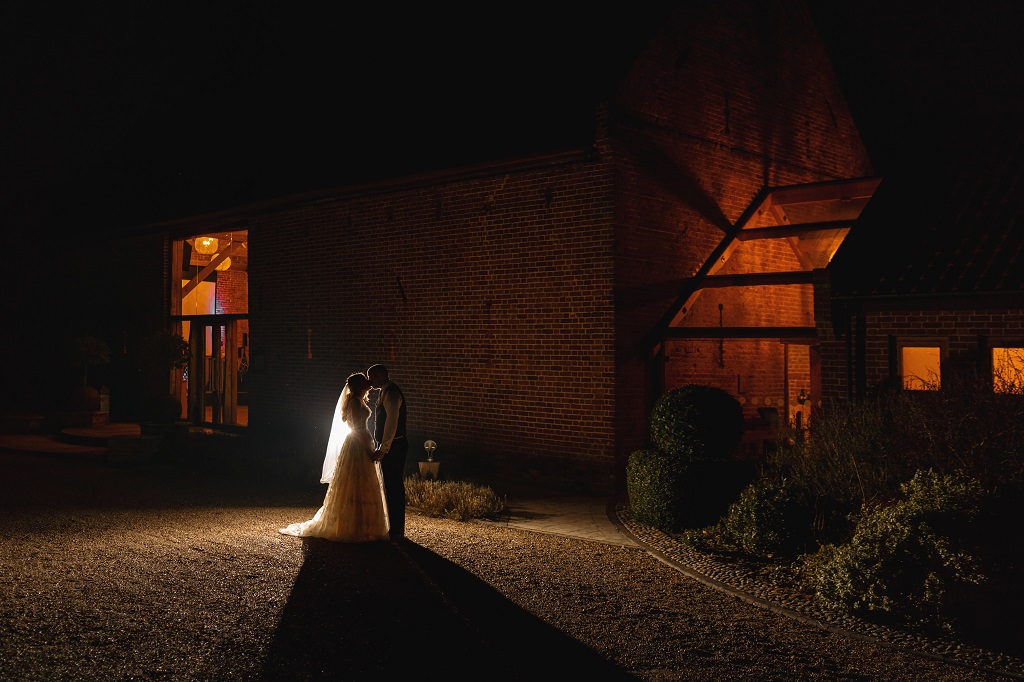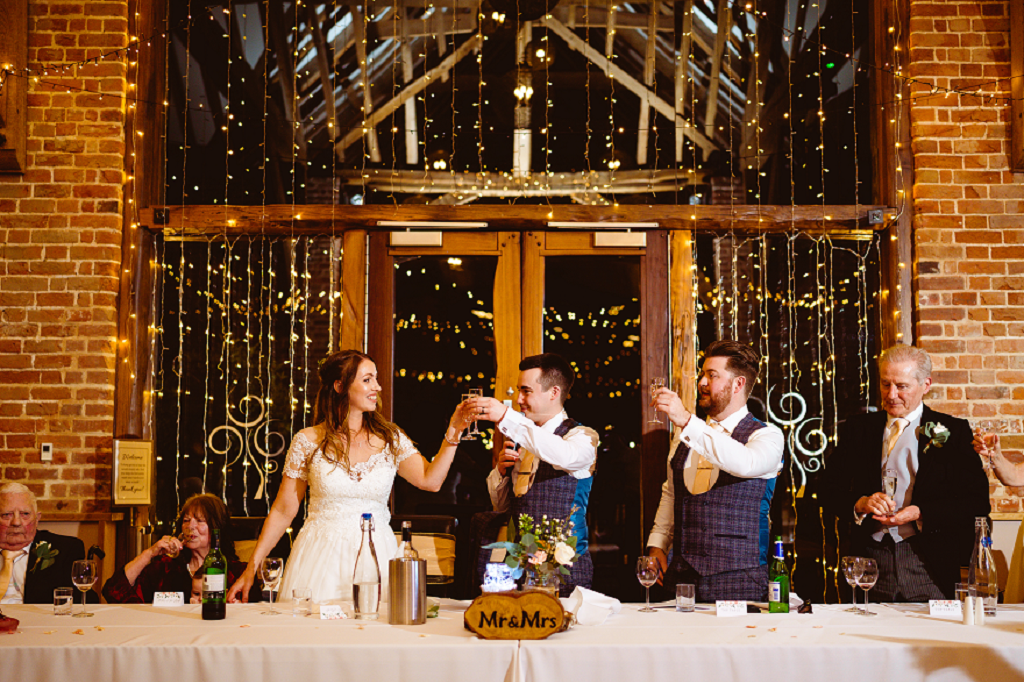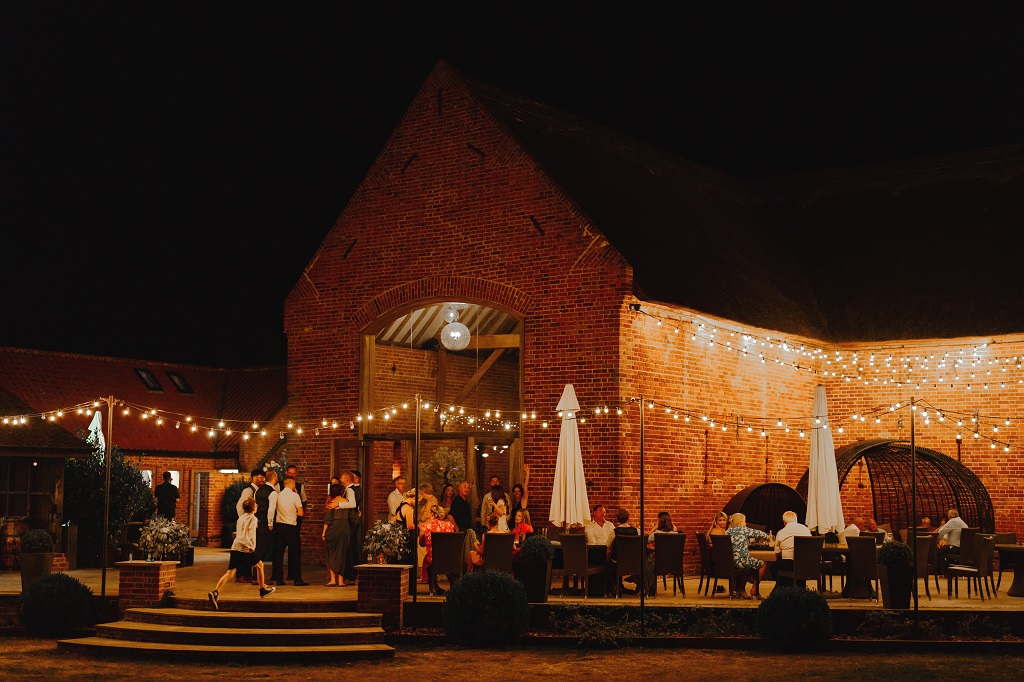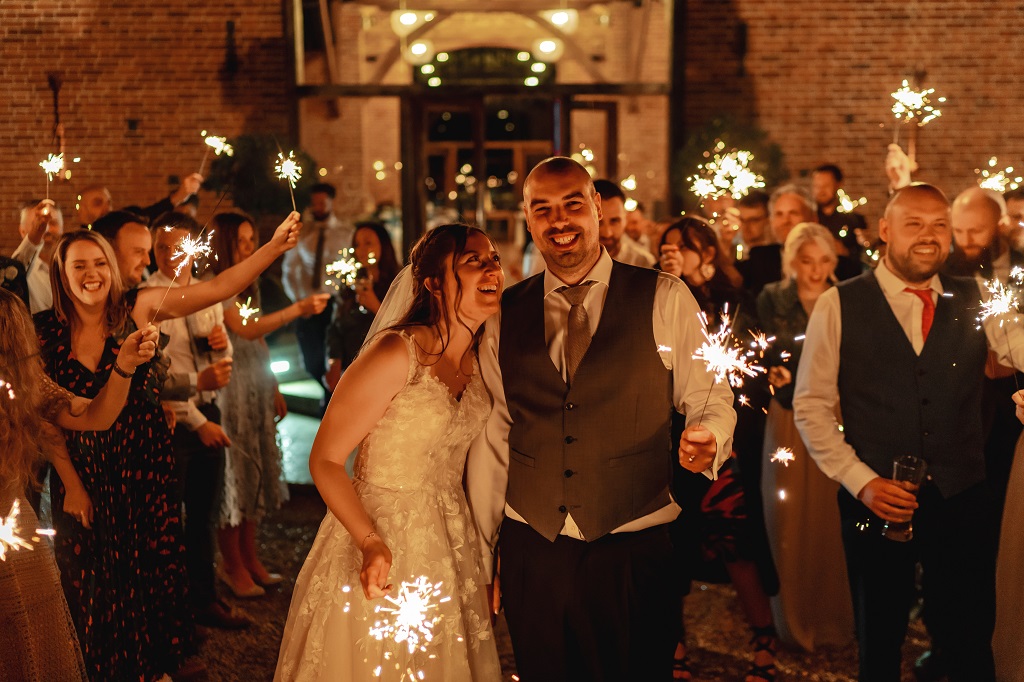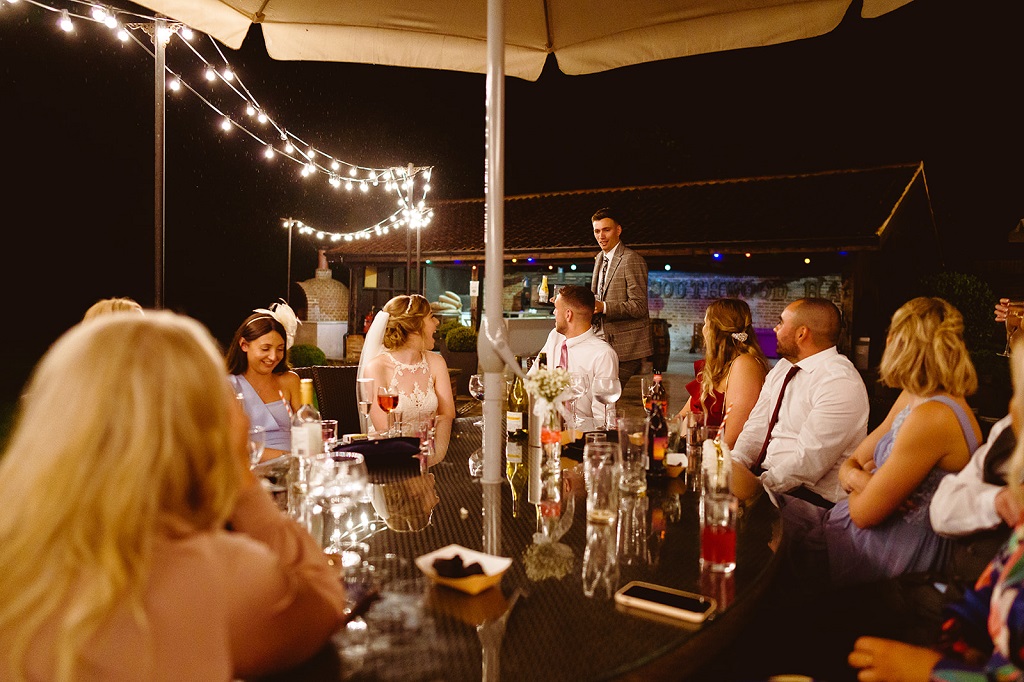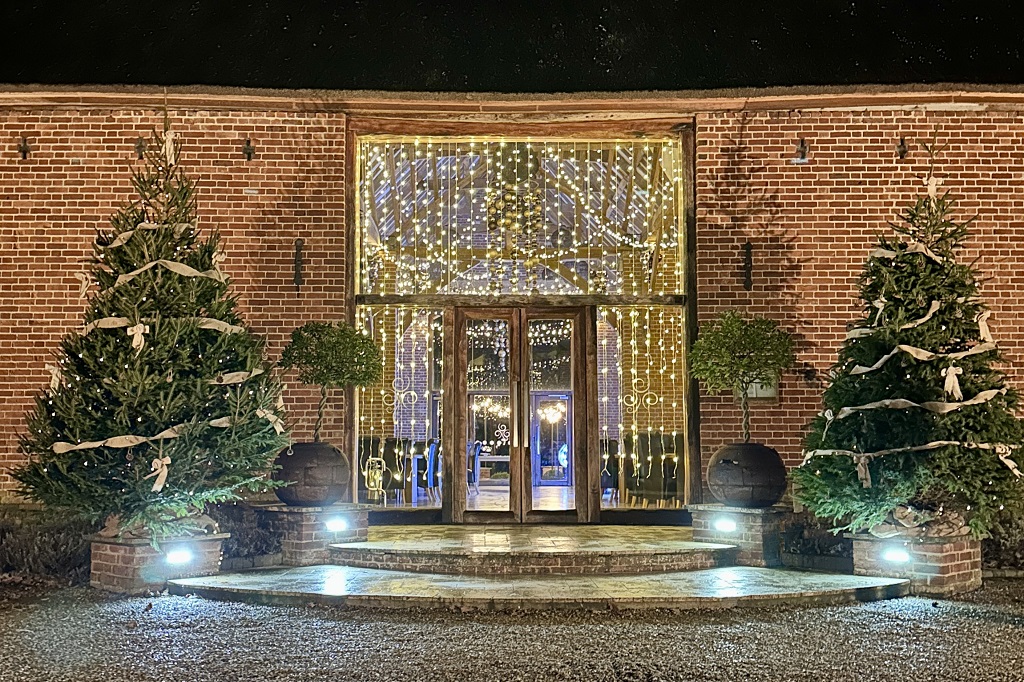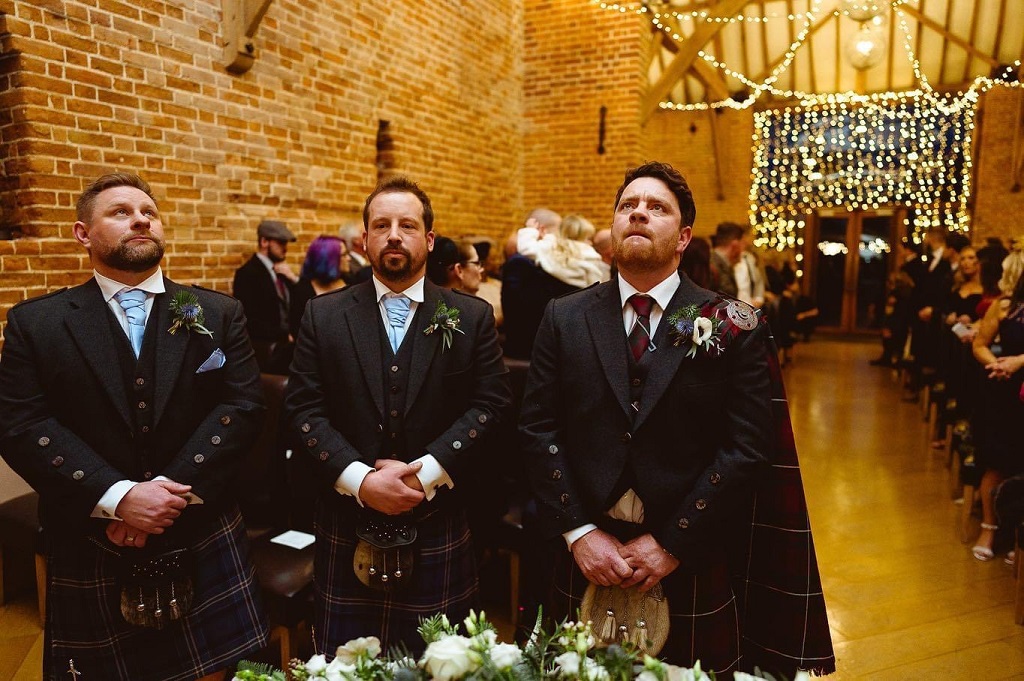 Your menu can be as formal or as informal as you would like, as of course can be the drinks.  Formal three course dining, family shared meals or casual hog roasts, barbecues and afternoon teas are all available to suit your day. You can even dine Al Fresco if the weather allows.  Kilner cocktail bars, terrace coolers filled with beers or of course Prosecco poured throughout your drinks reception.
Chef relishes the challenge of working alongside our couples to create authentic homemade dishes within bespoke menus to reflect important heritage and to ensure all dietary requirements are met.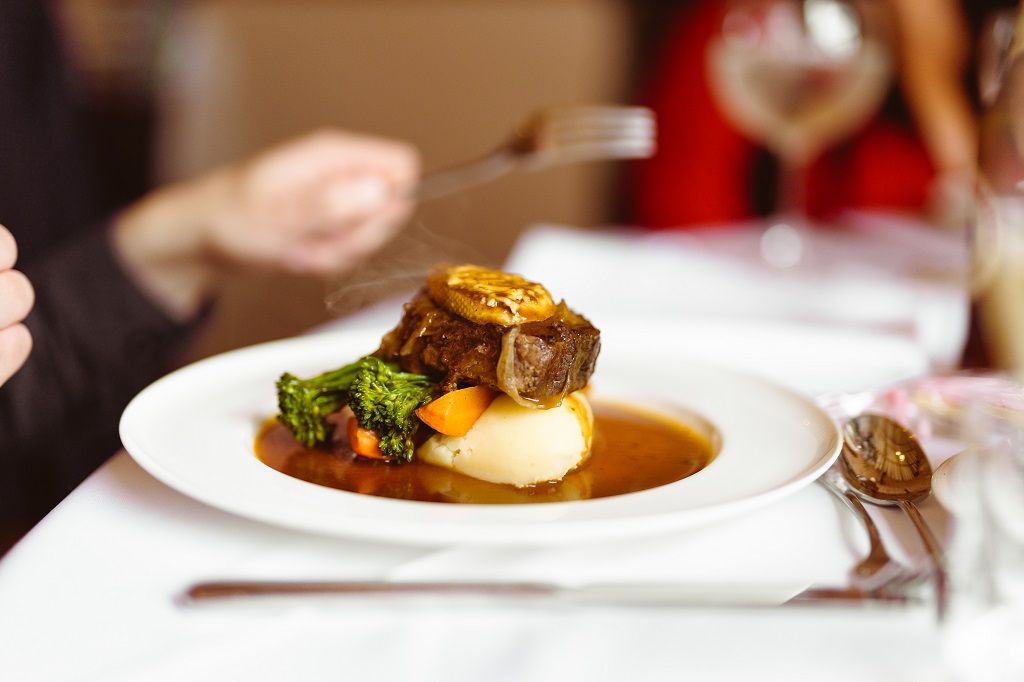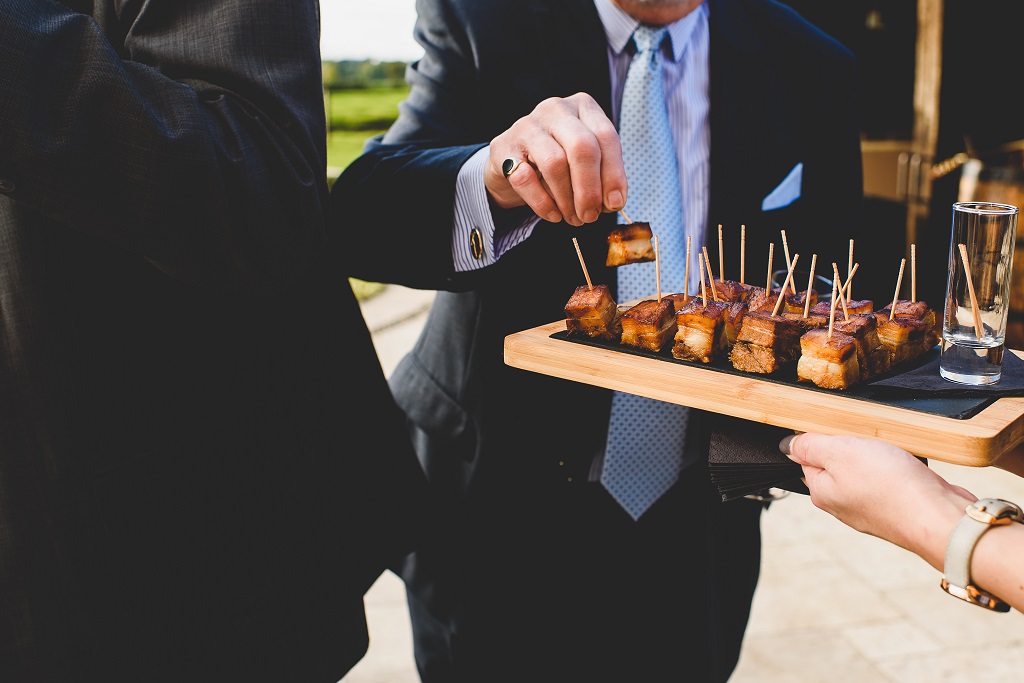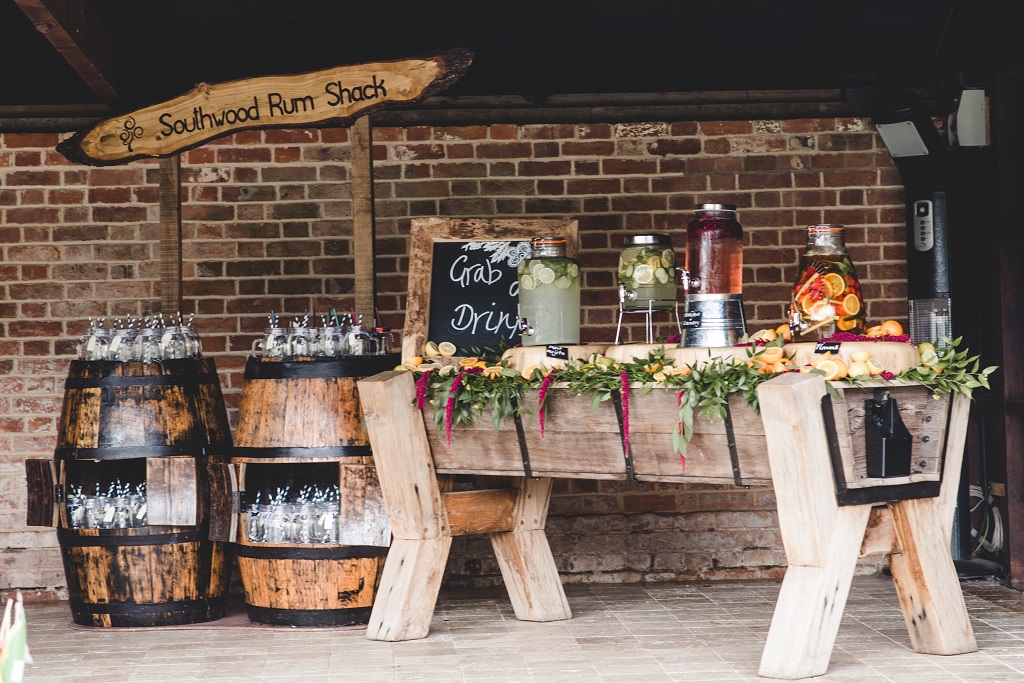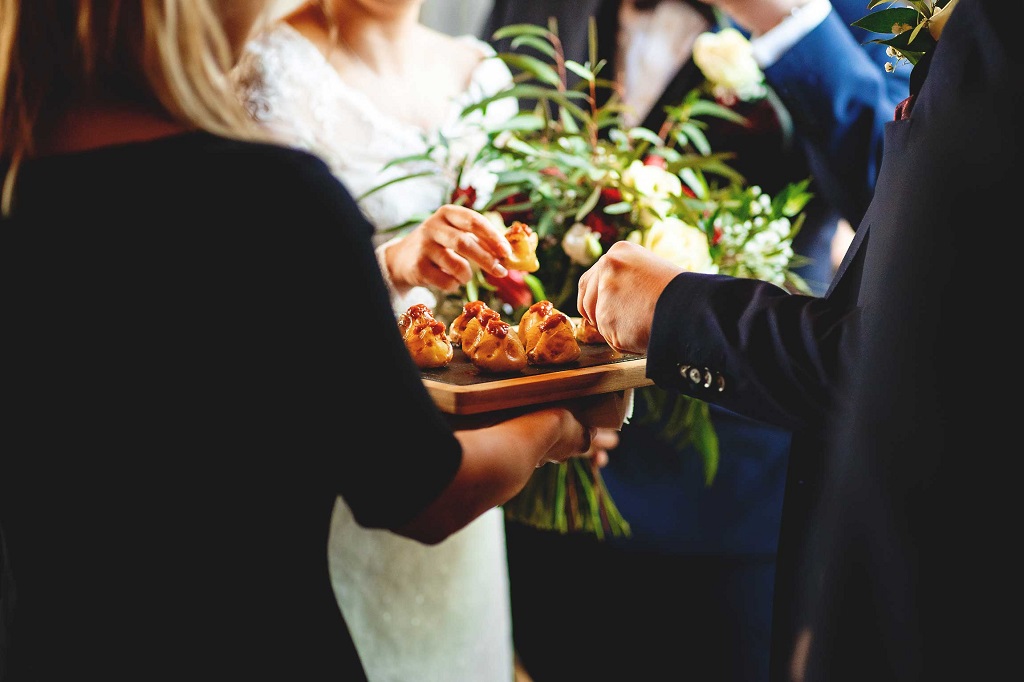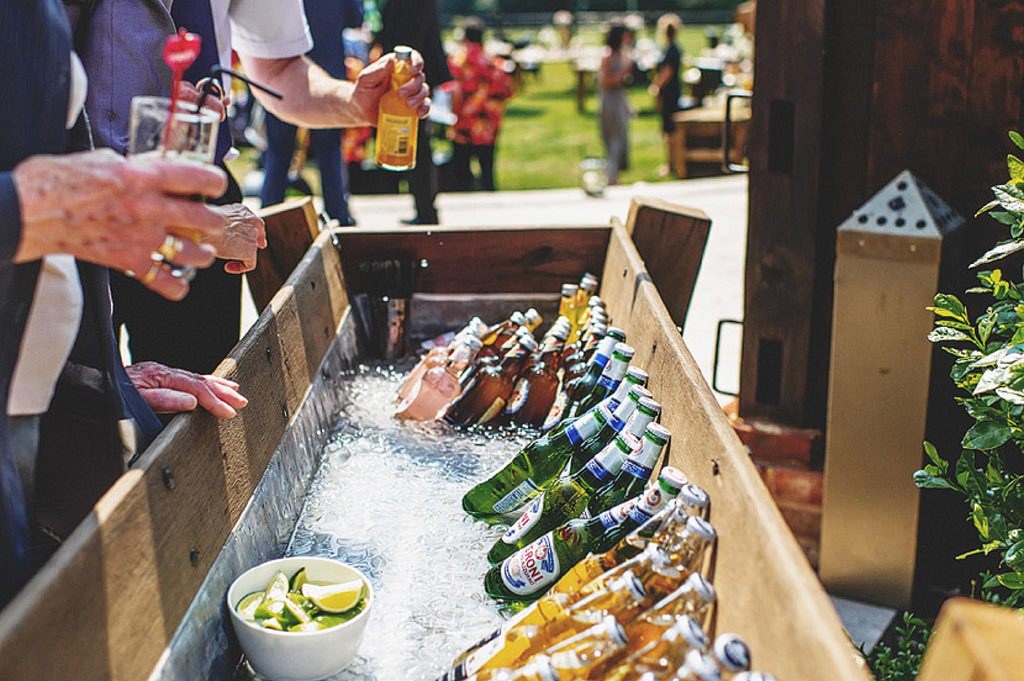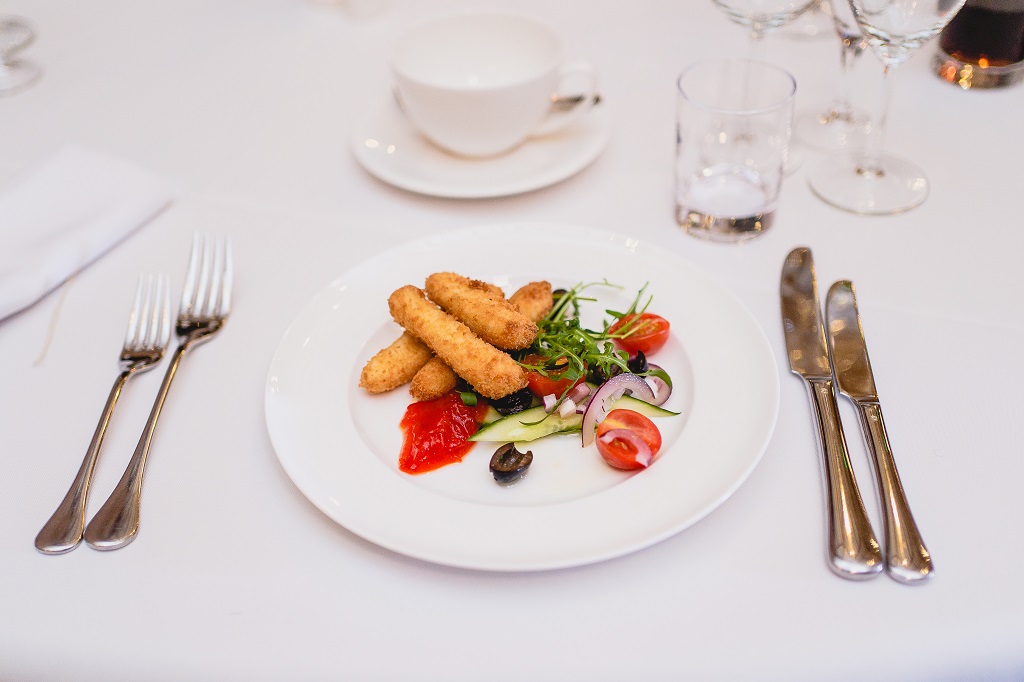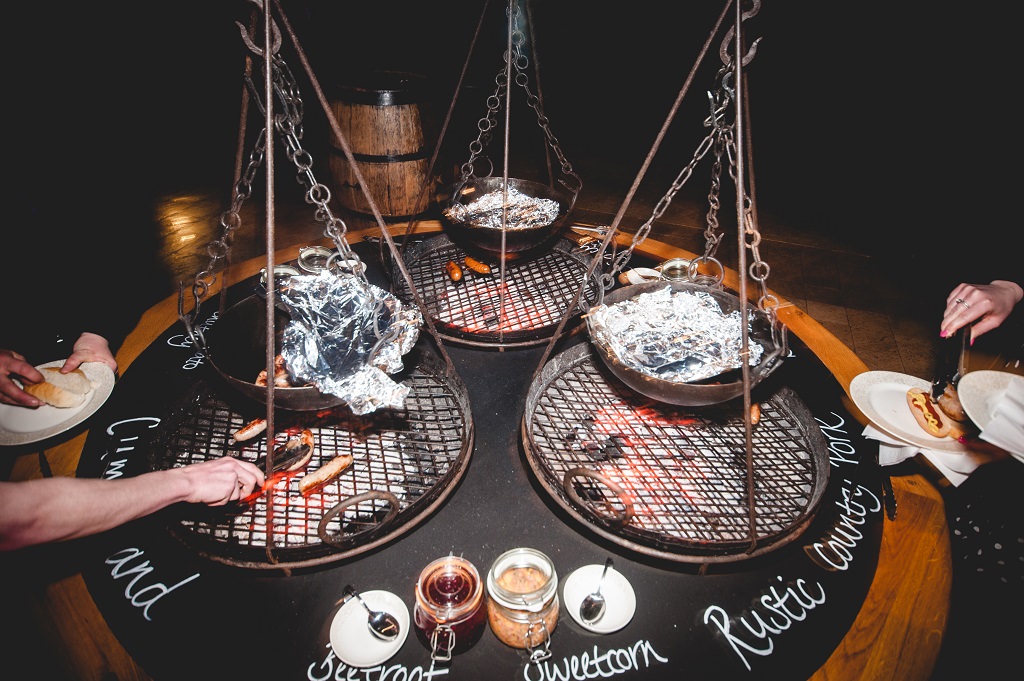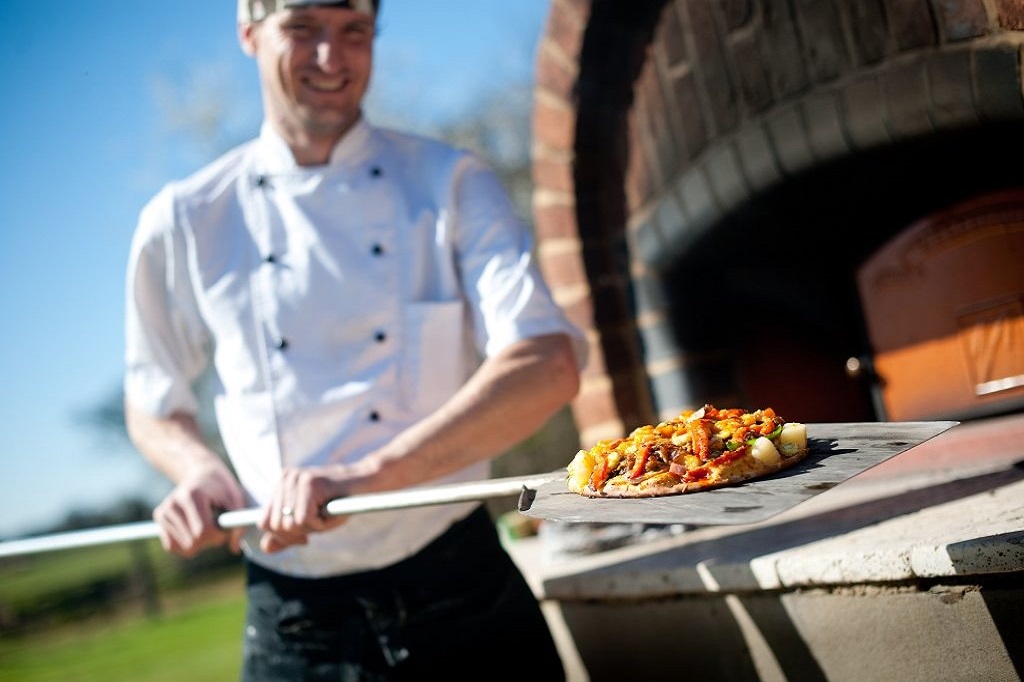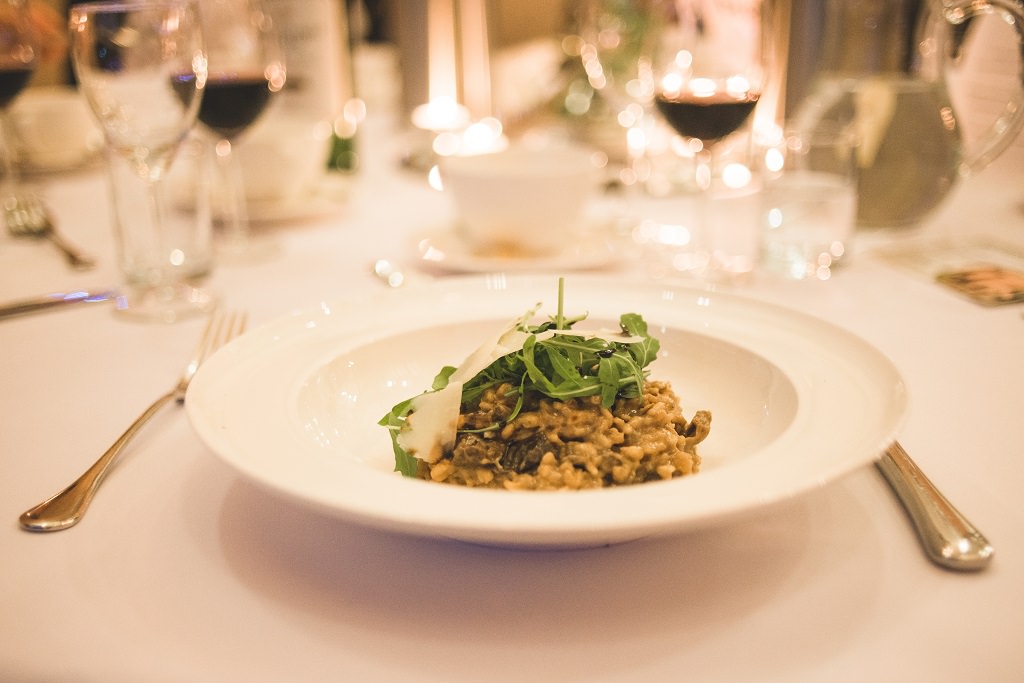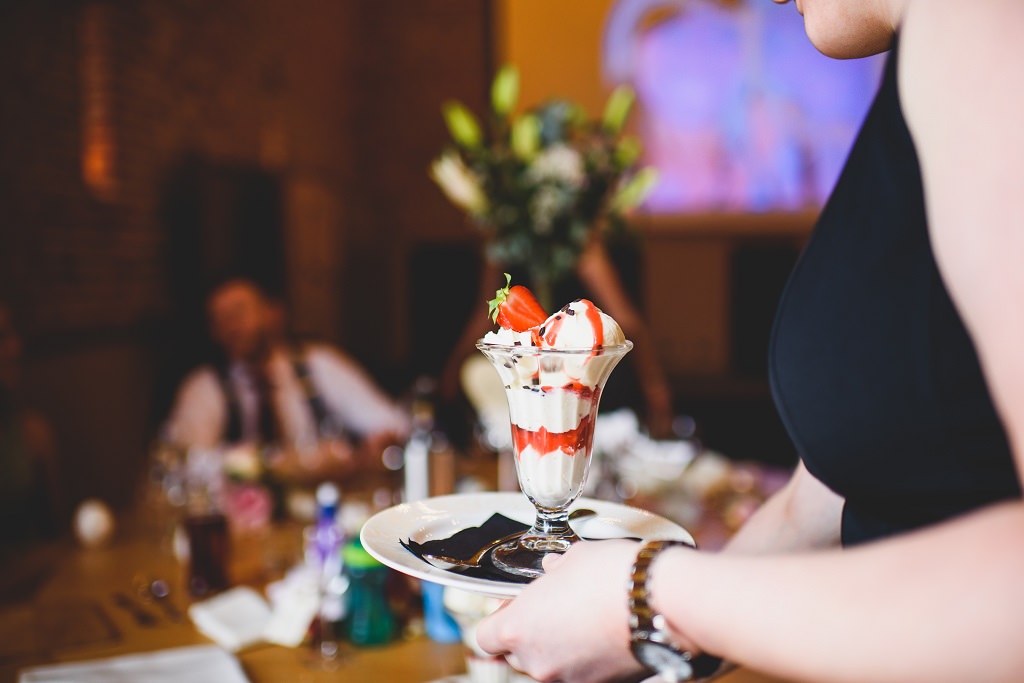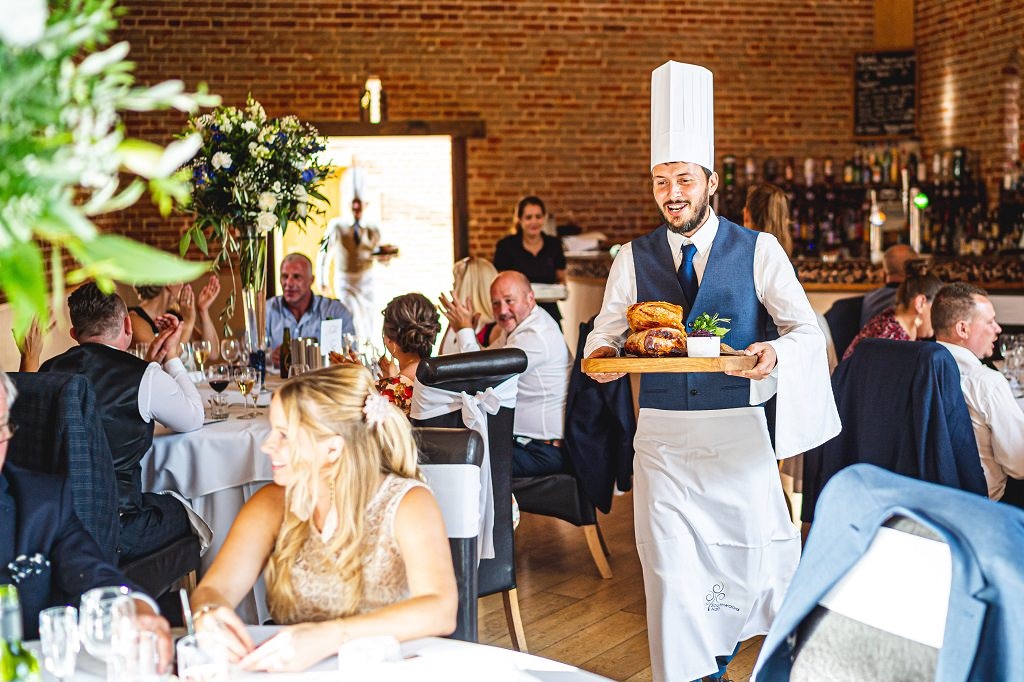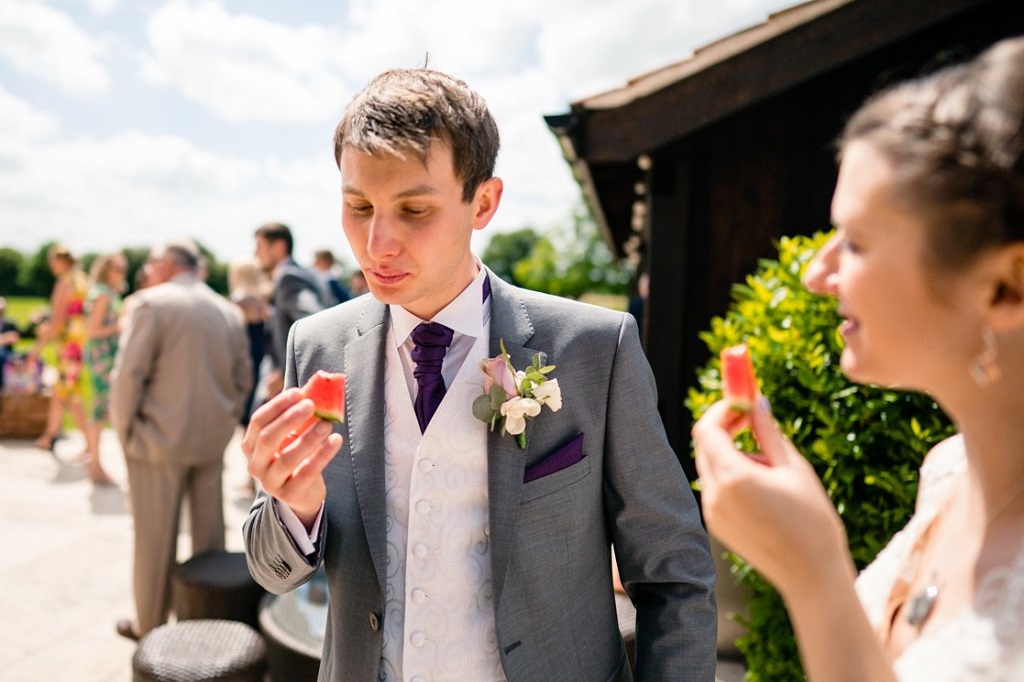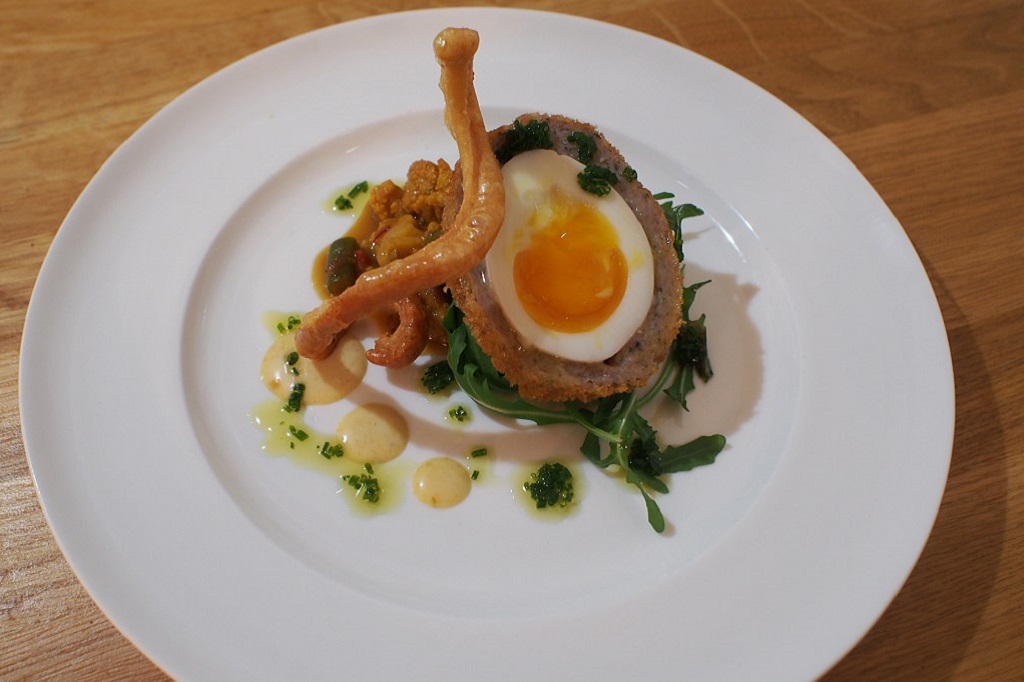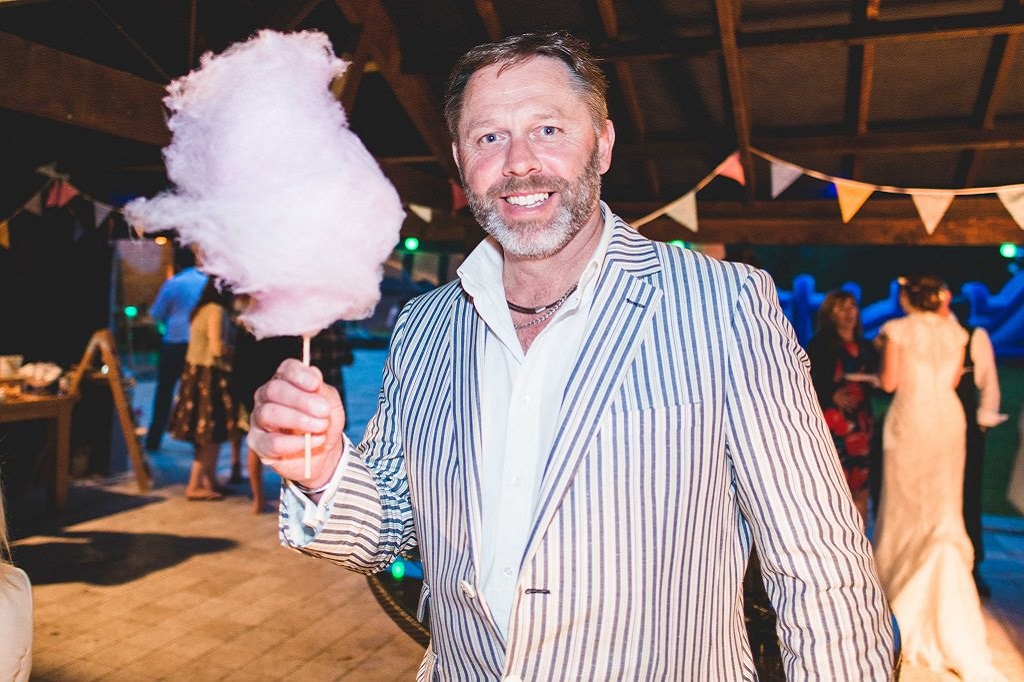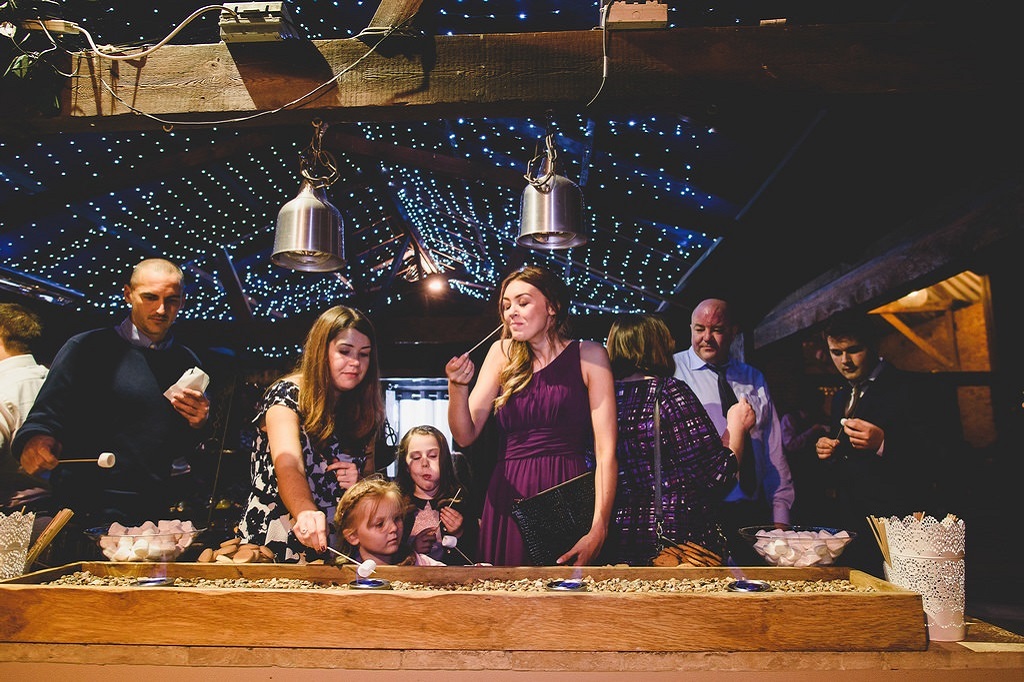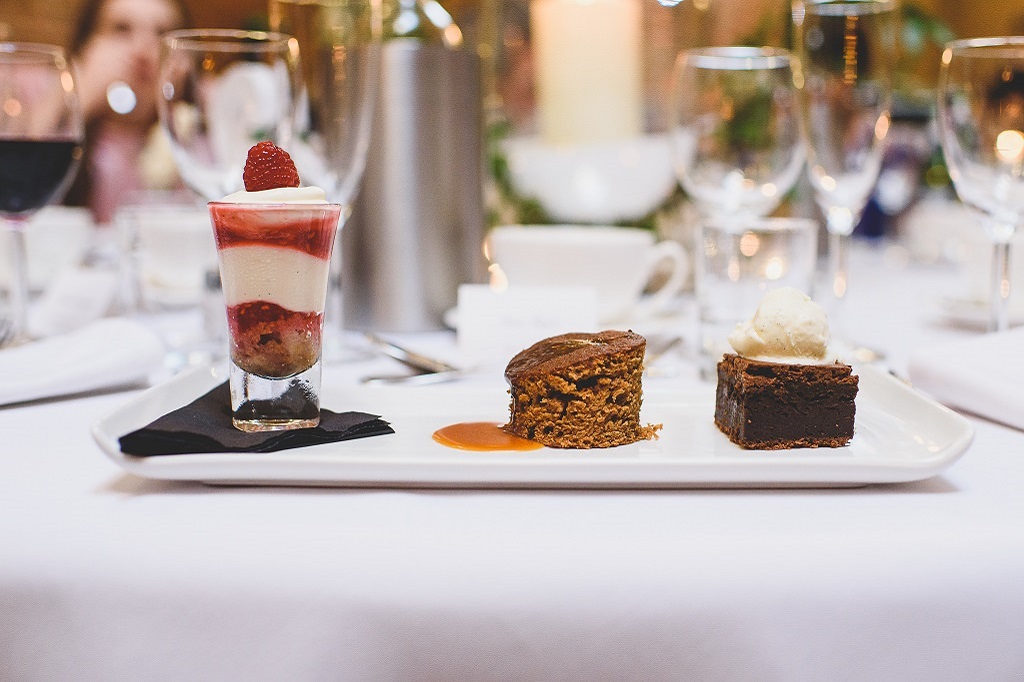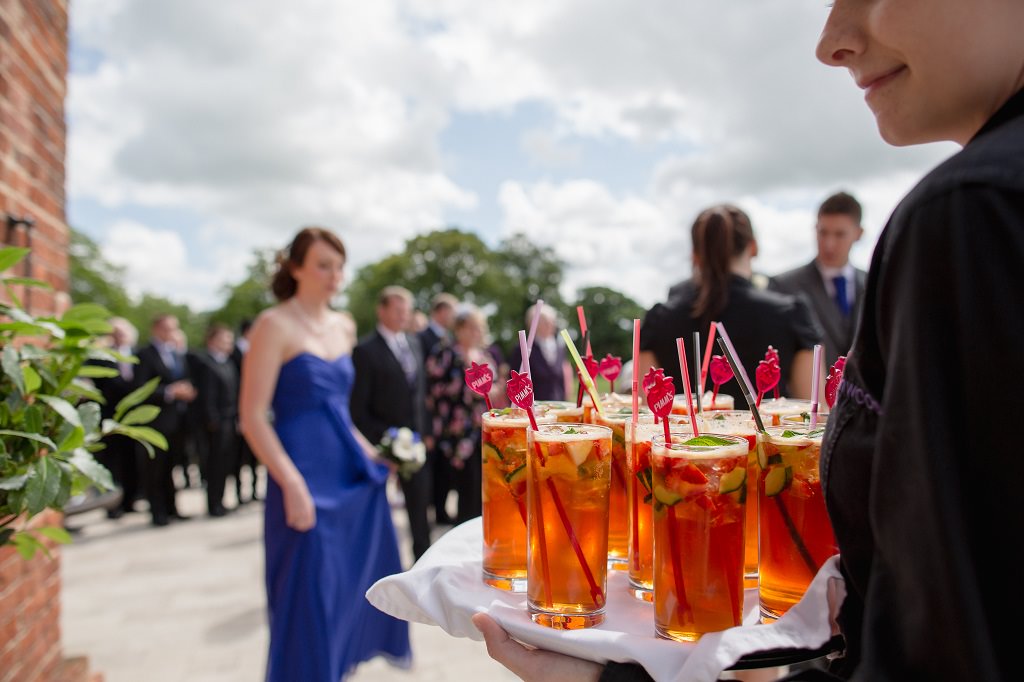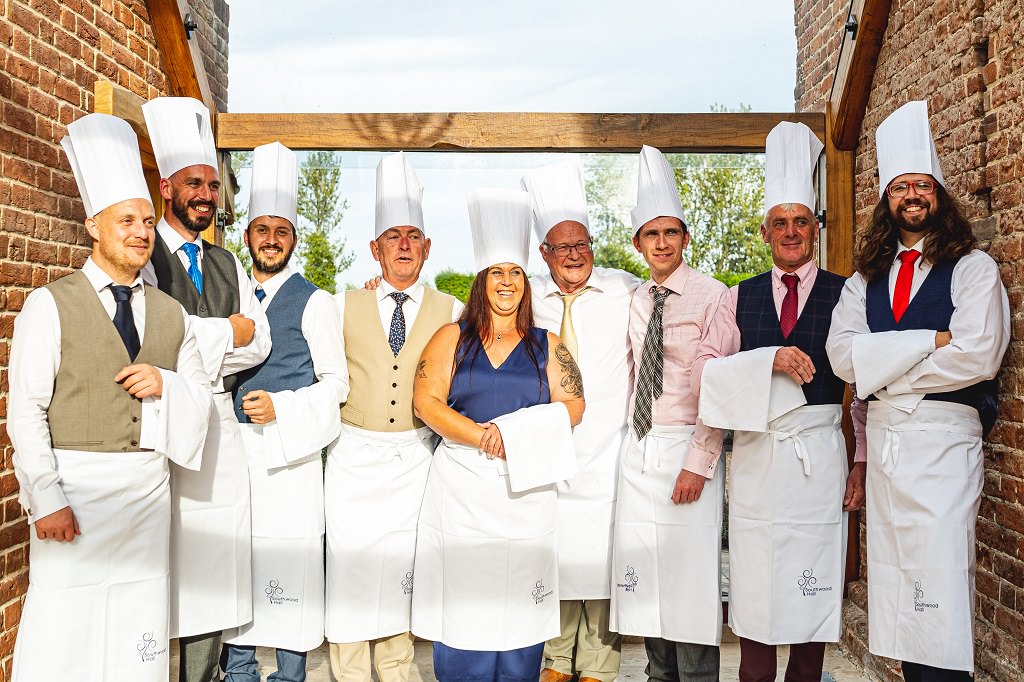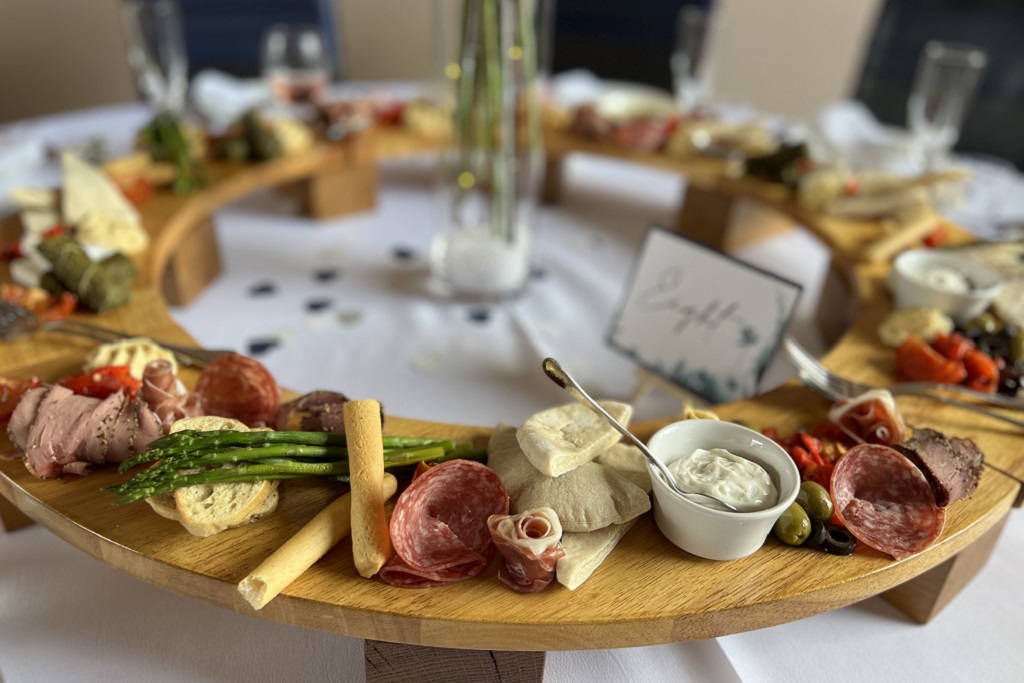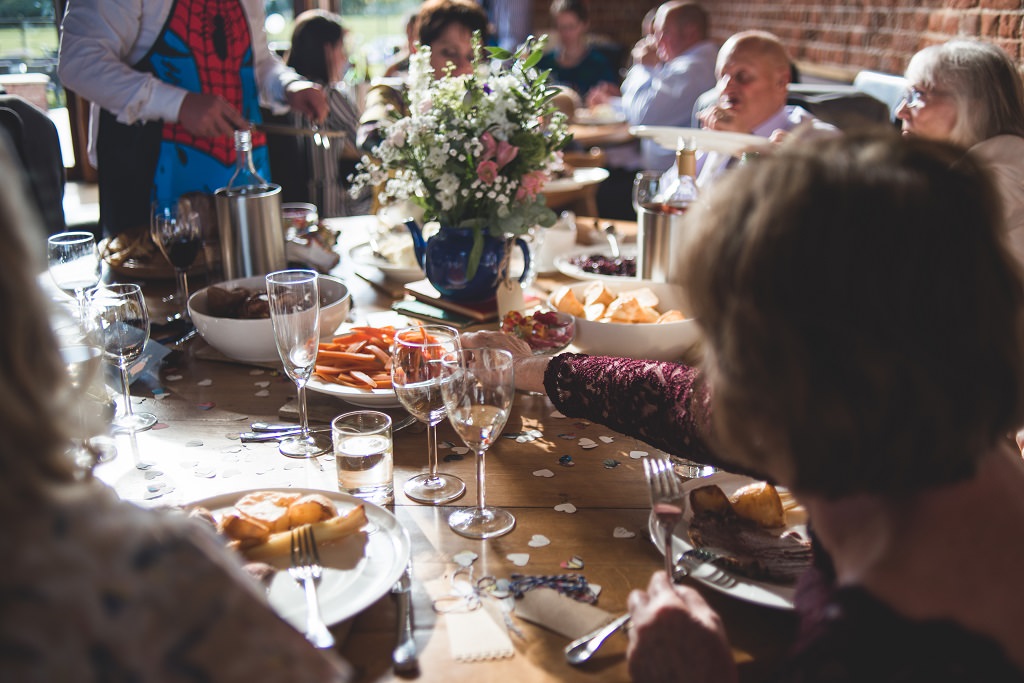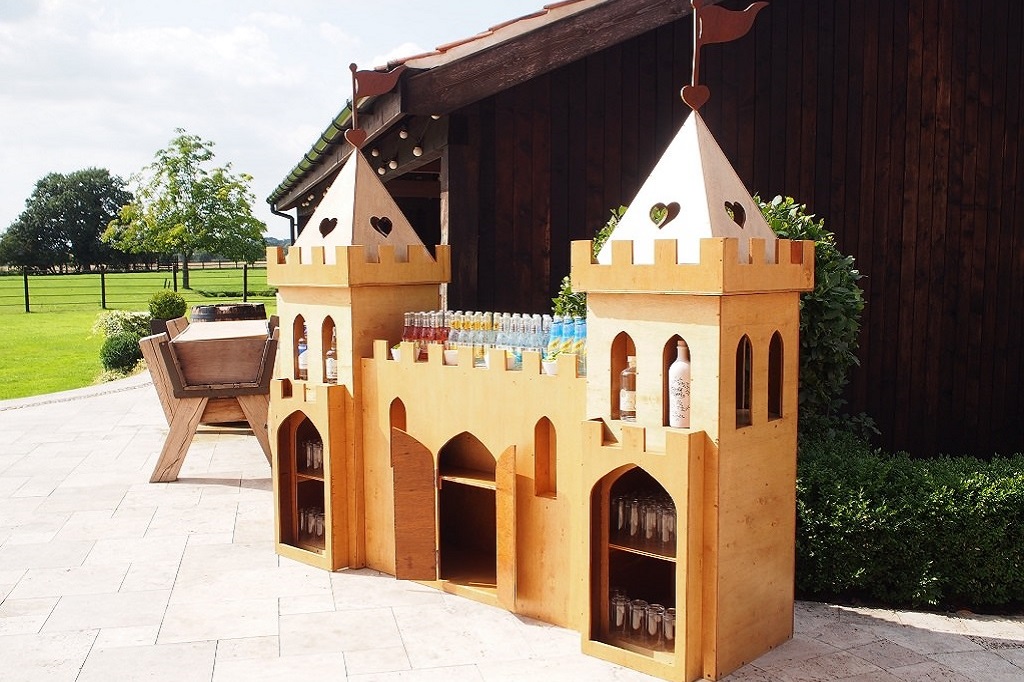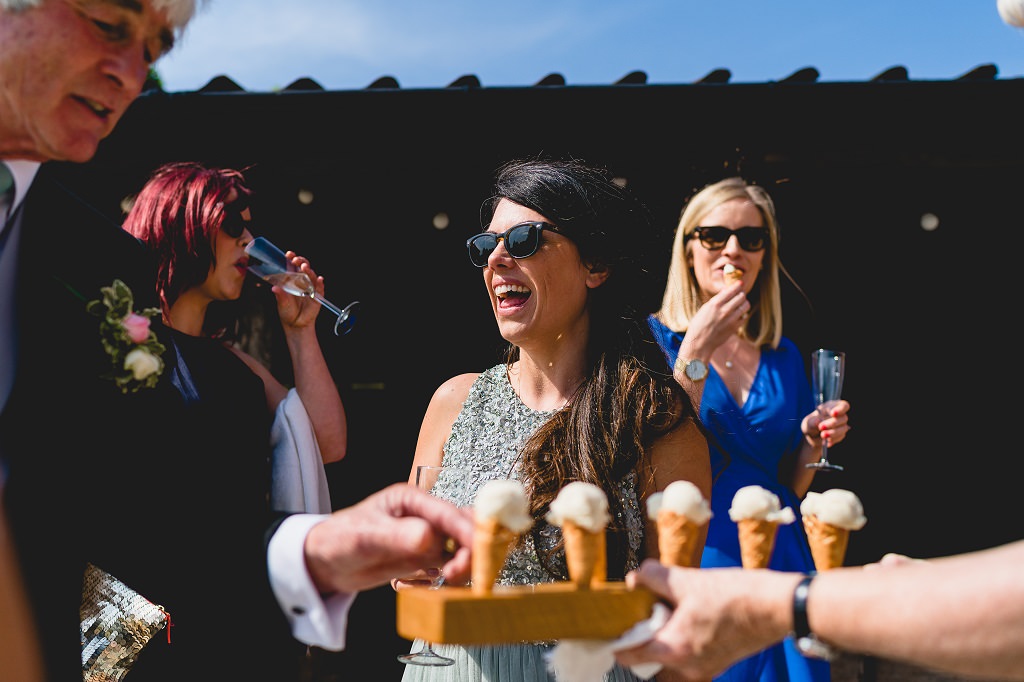 There are so many opportunities to truly personalise your day and we will work with you to make sure your ideas come to life and your heritage is shared.  Total flexibility to build your perfect day together knowing we will be there to make sure the vision comes to life.
Tea ceremonies, 1000 origami cranes, the Scottish quake being shared, brass bands, pipers, drumming groups, salsa dancers, after dinner games, breaking of bread … and endless supply of ideas and support.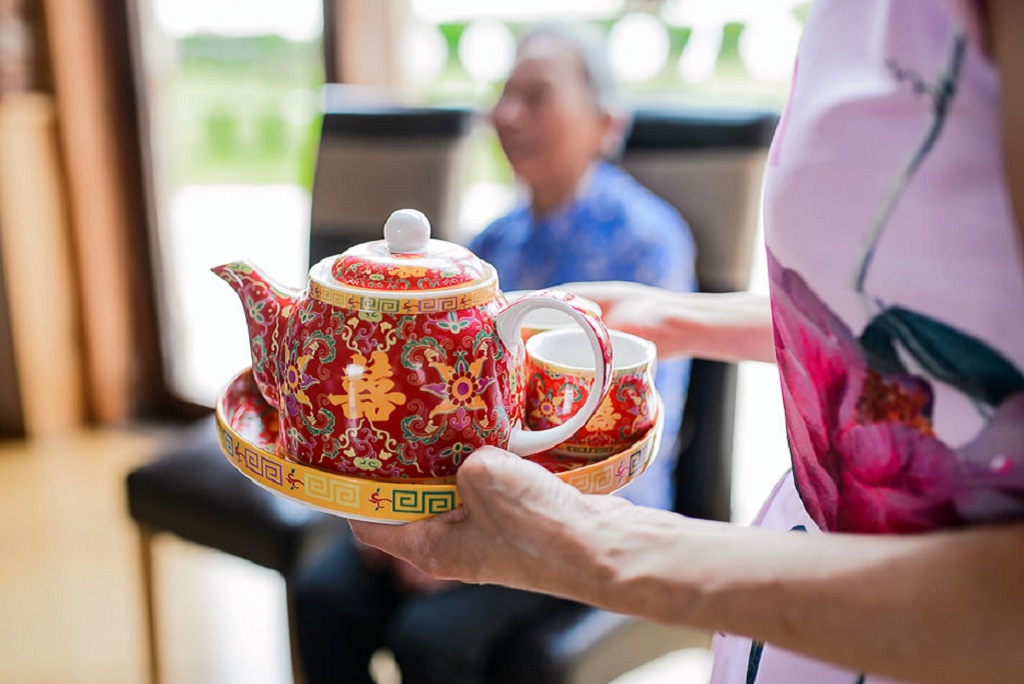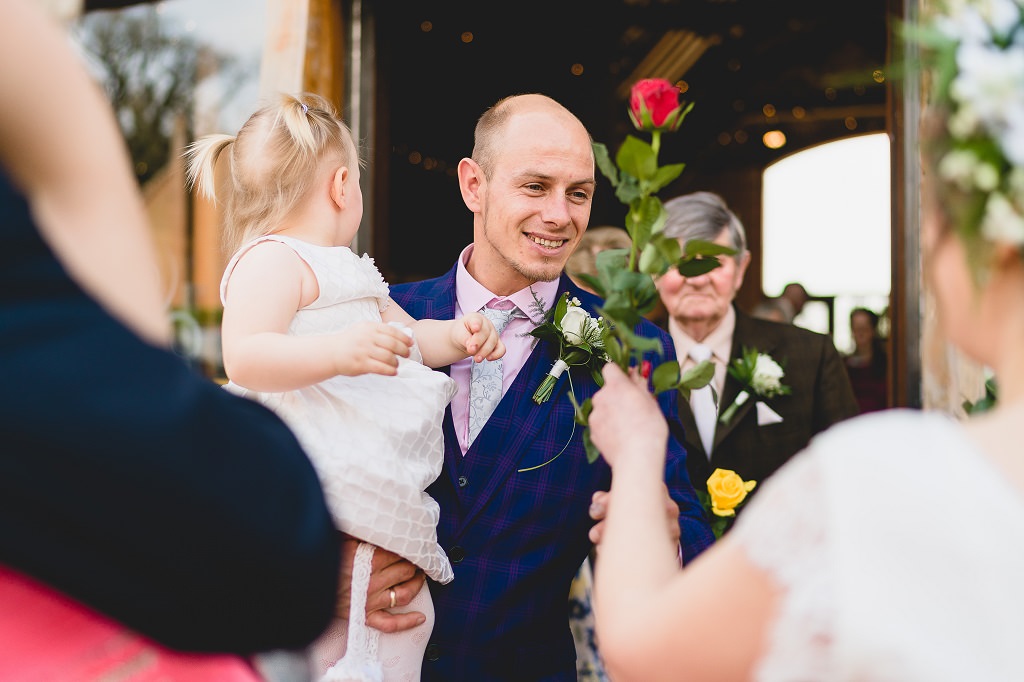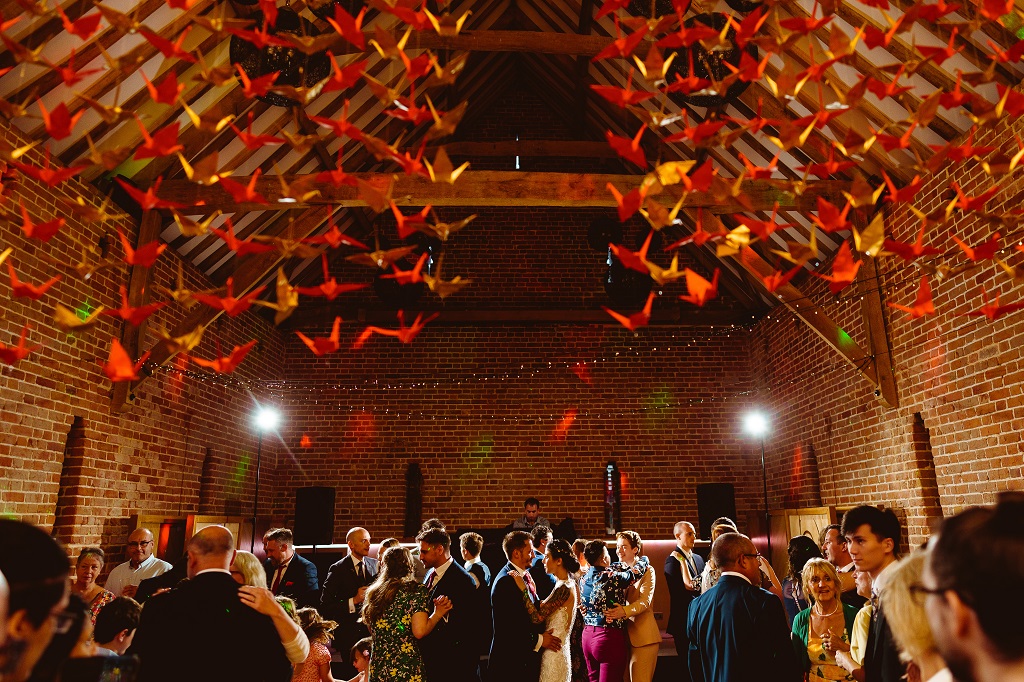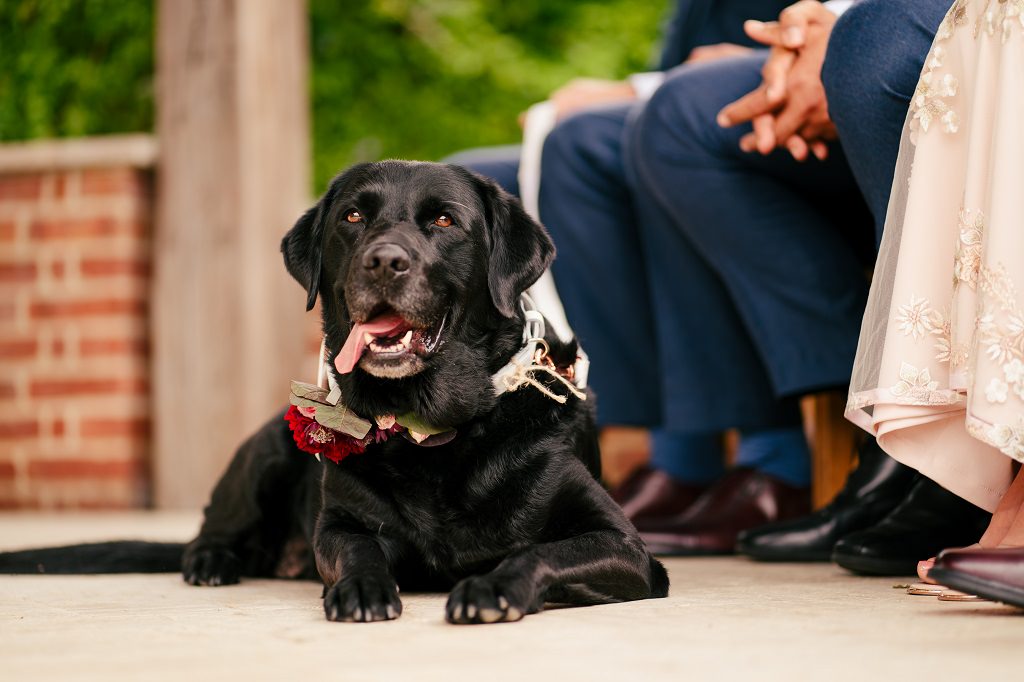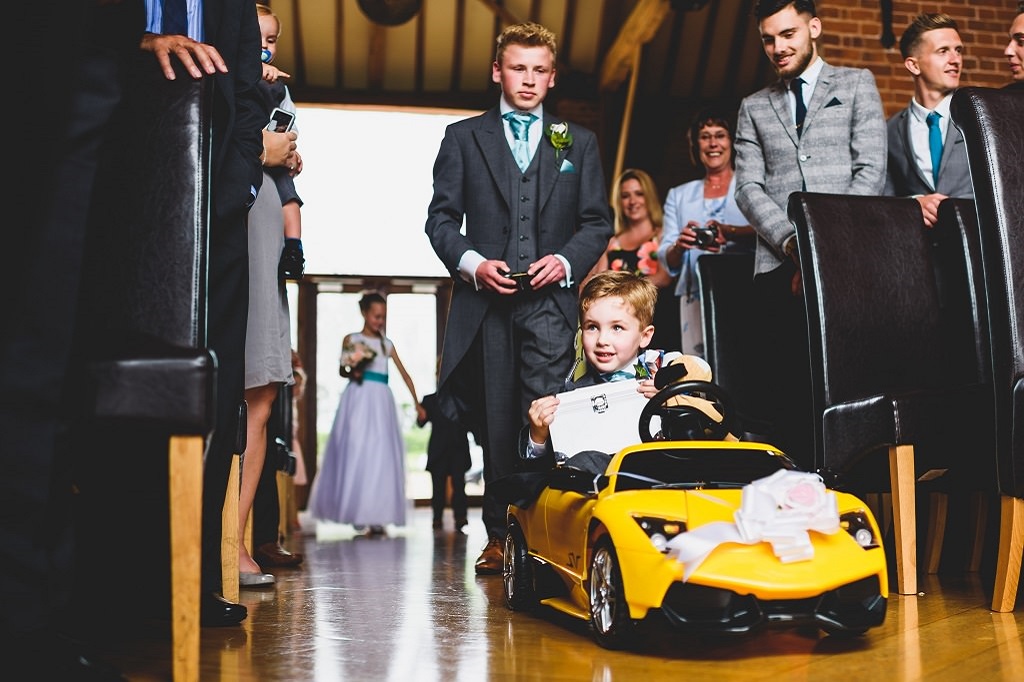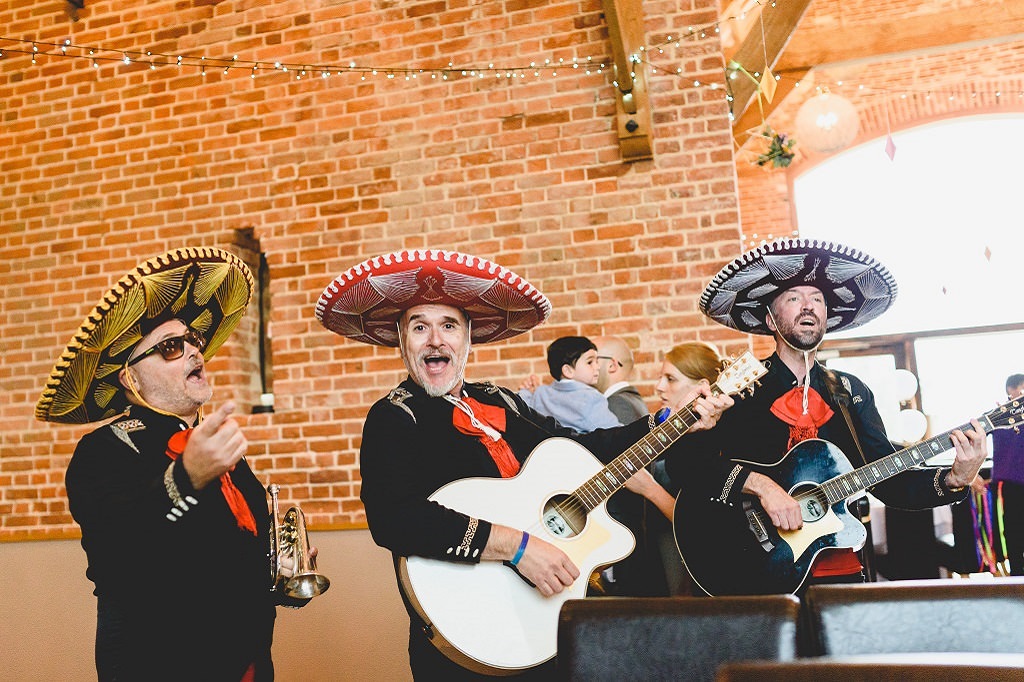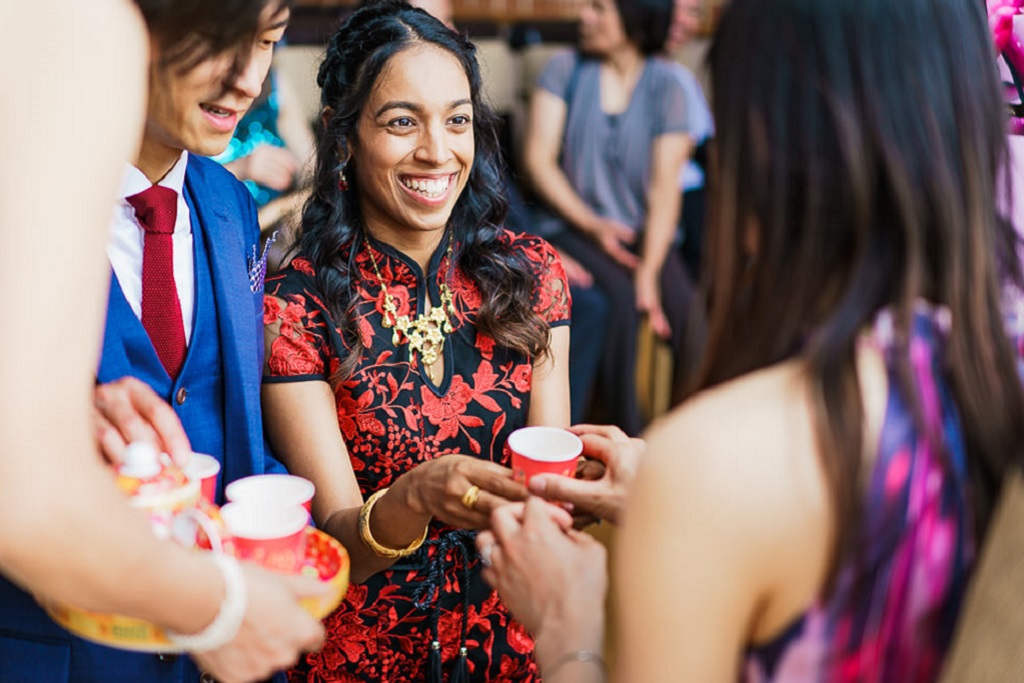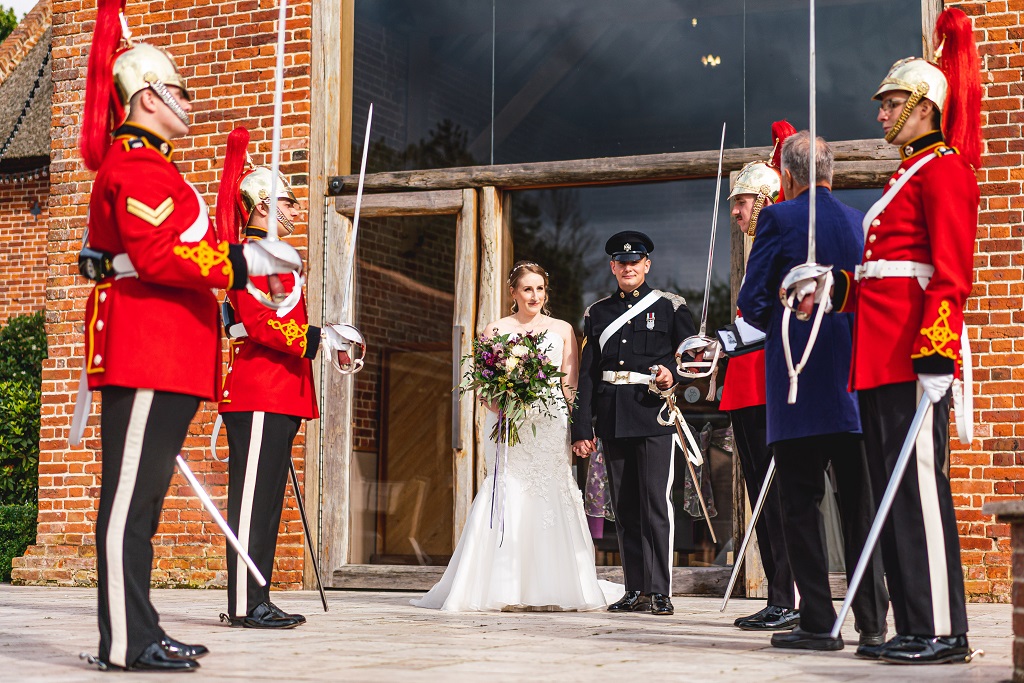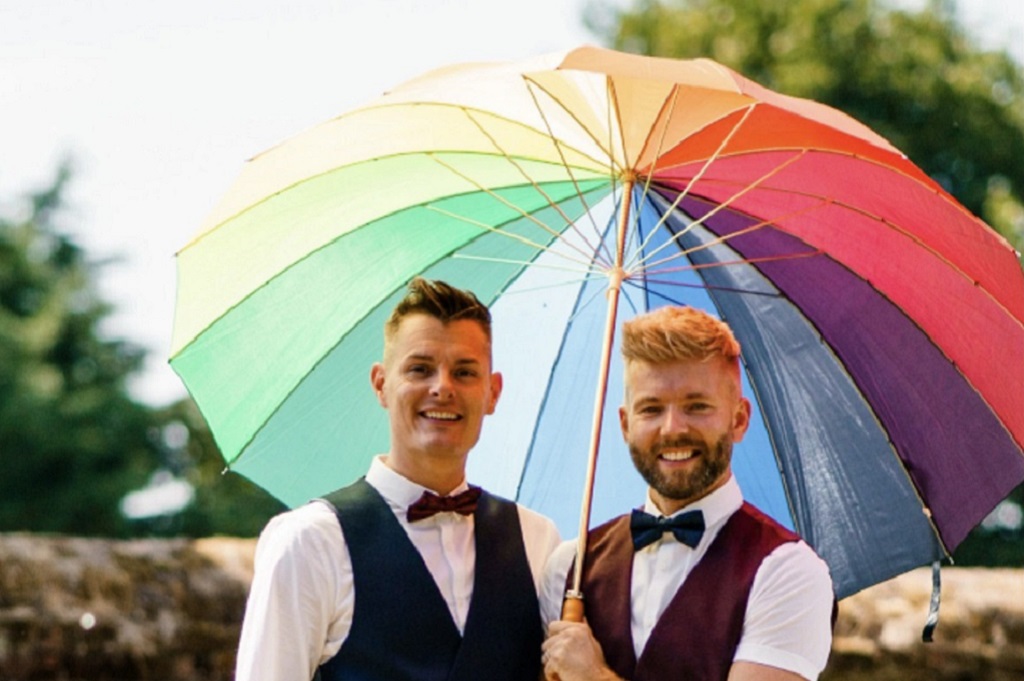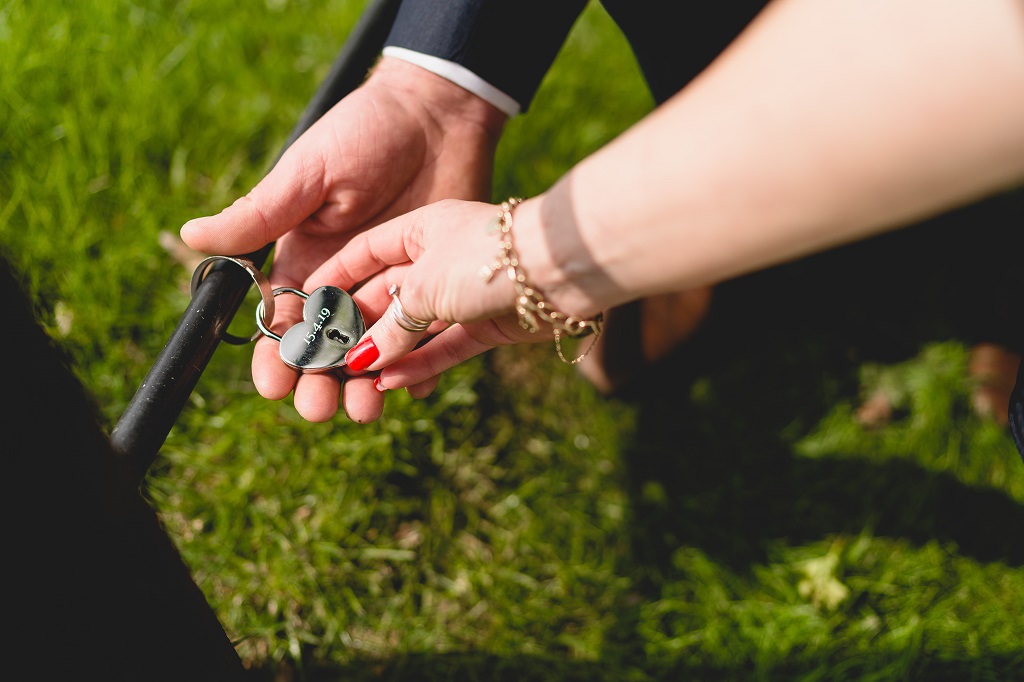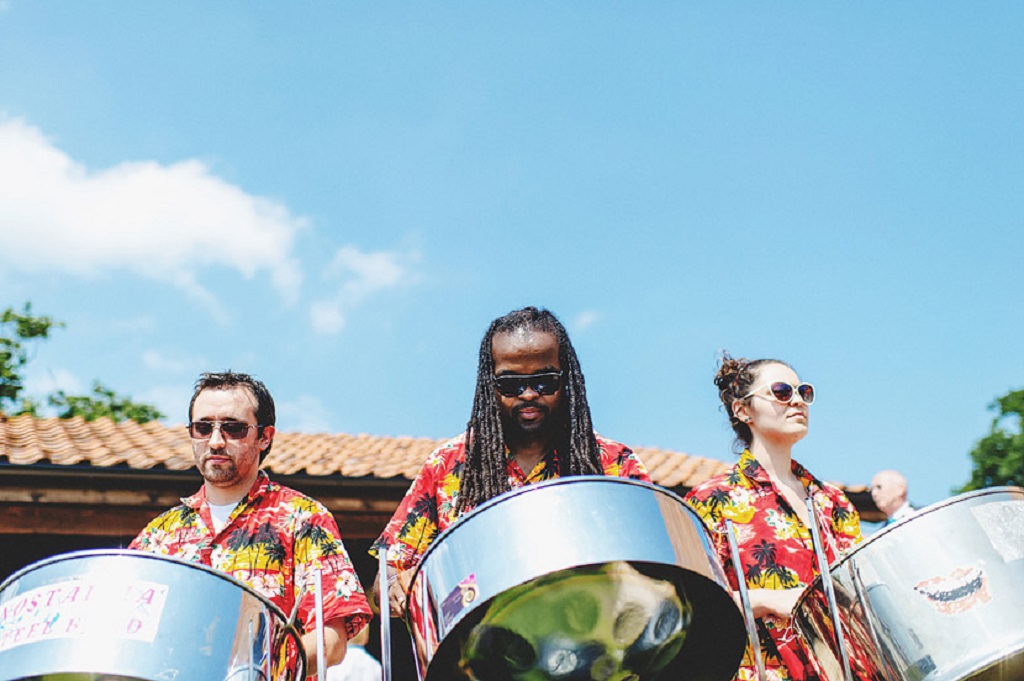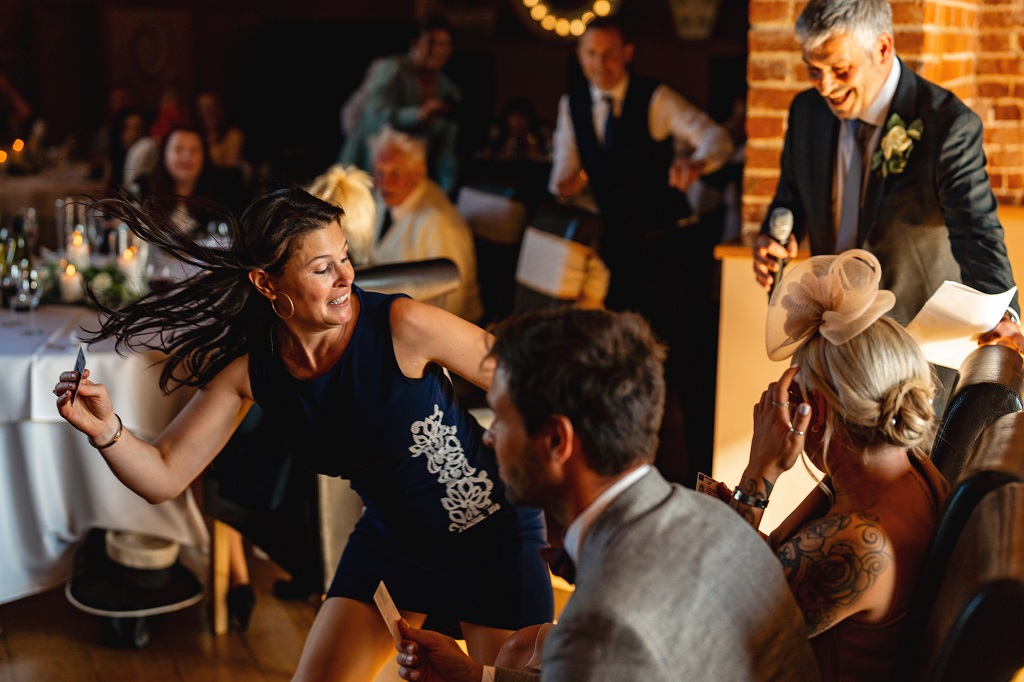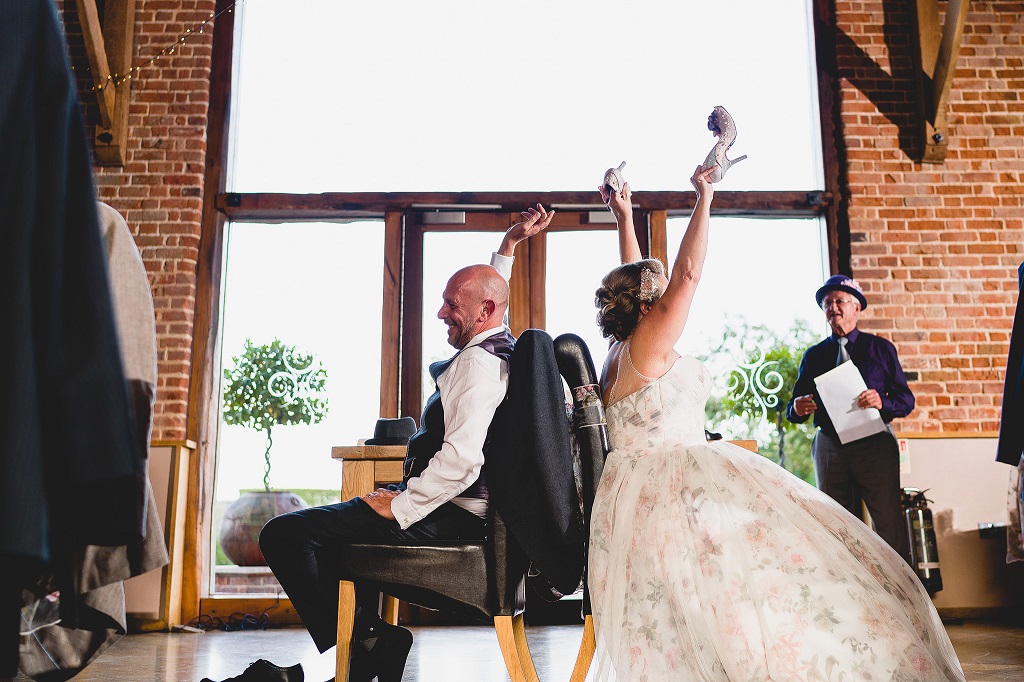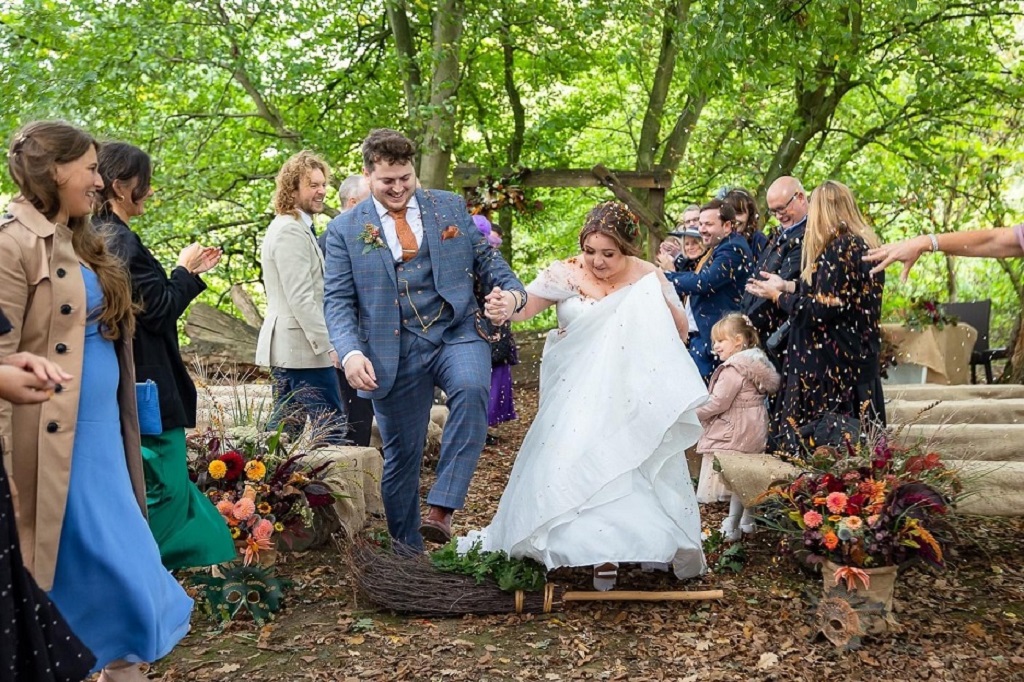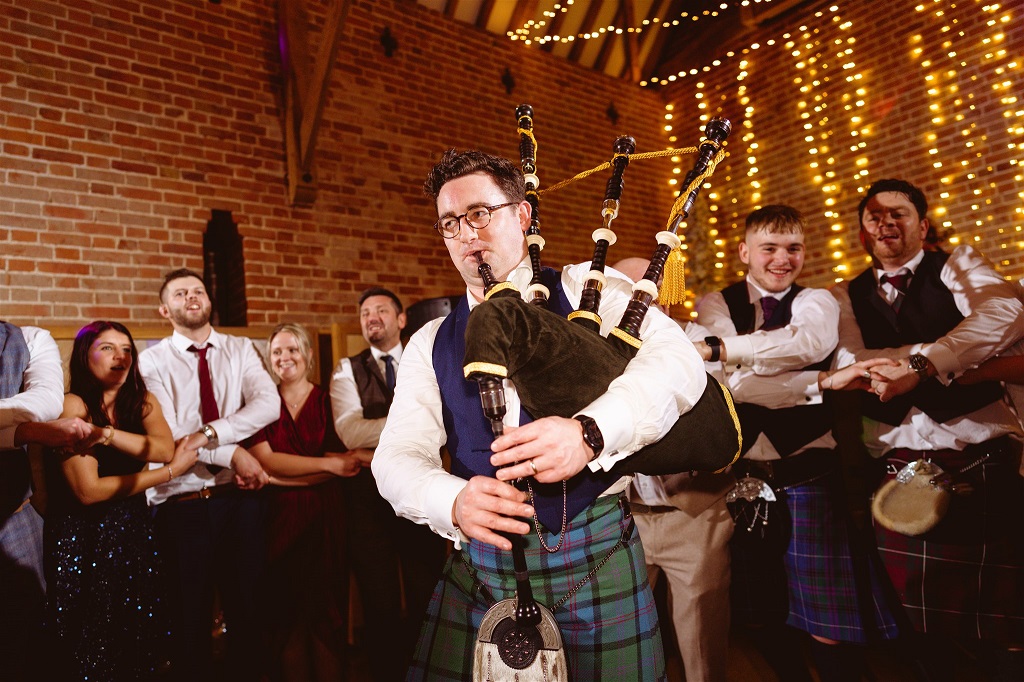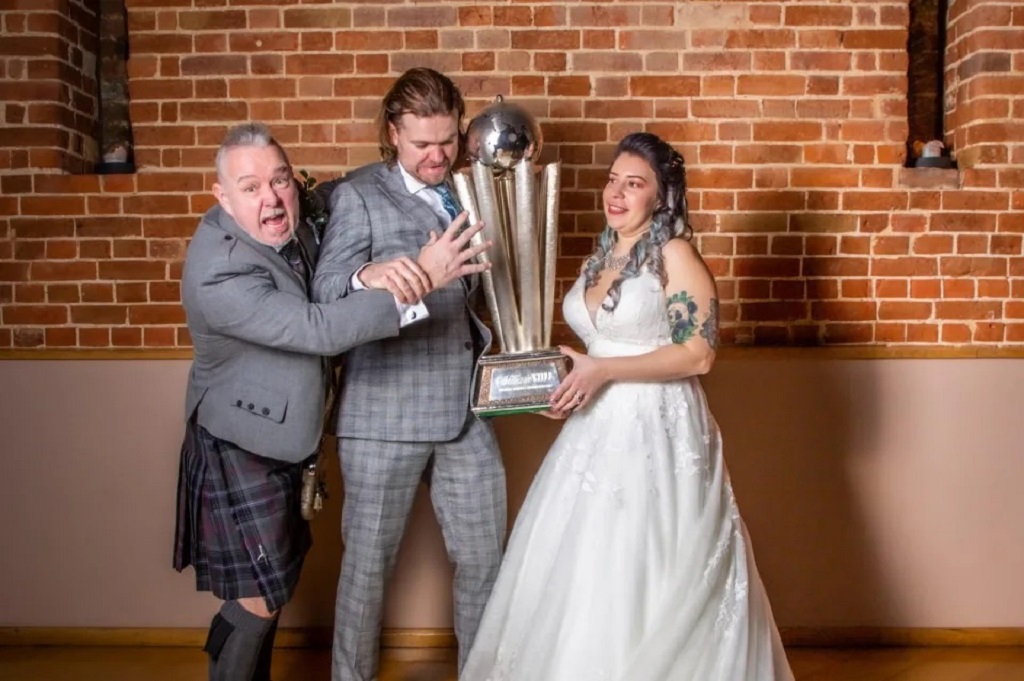 Speeches are of course optional.
If you decide to include them there are still lots of options.  Inside at dining tables or outside on the terrace?  Before dining or after?  Long or short?  With embarrassing photos being shared on our giant cinema projector screen or is that a secret best kept hidden?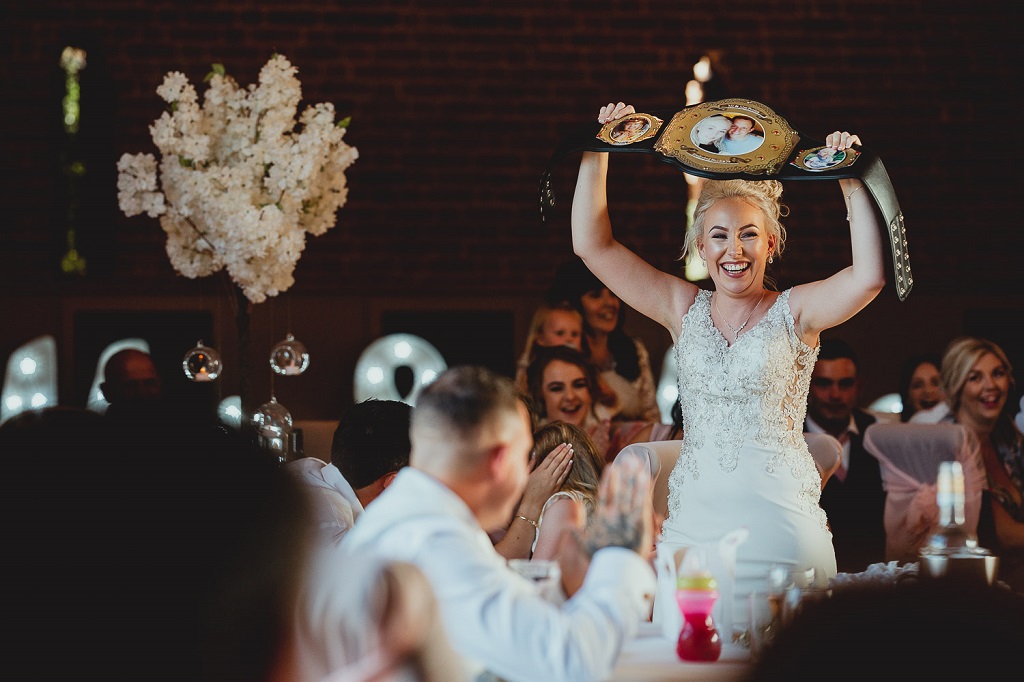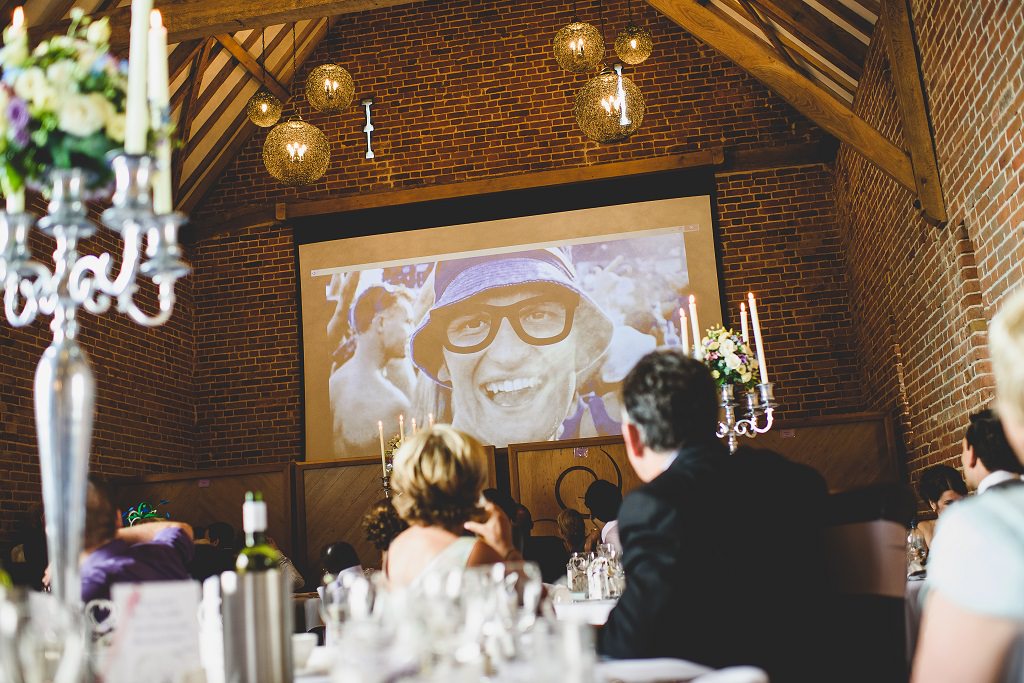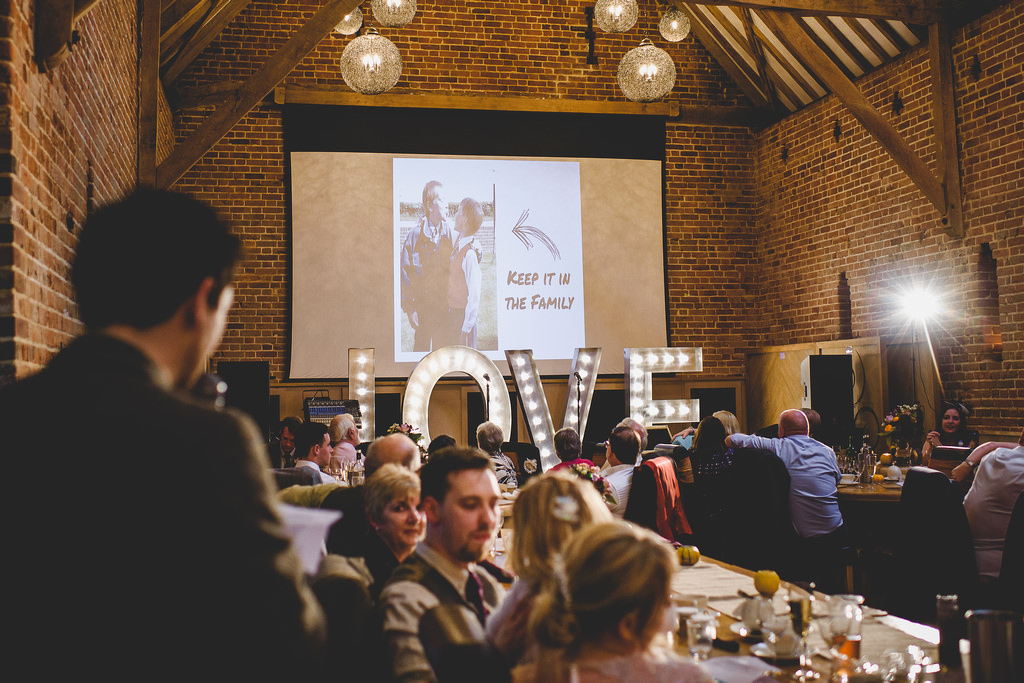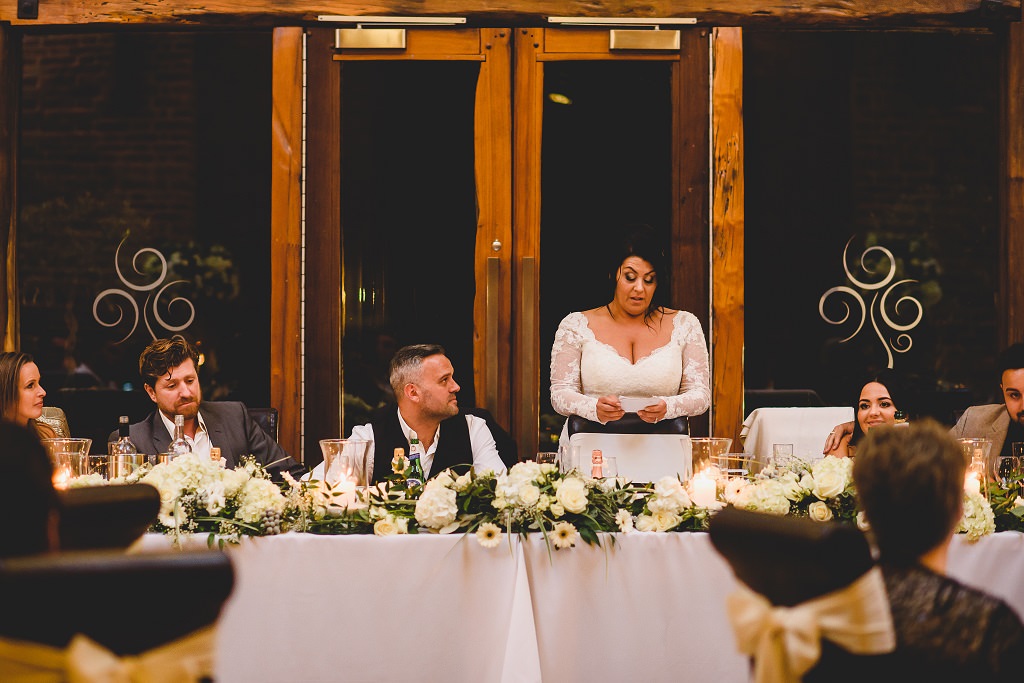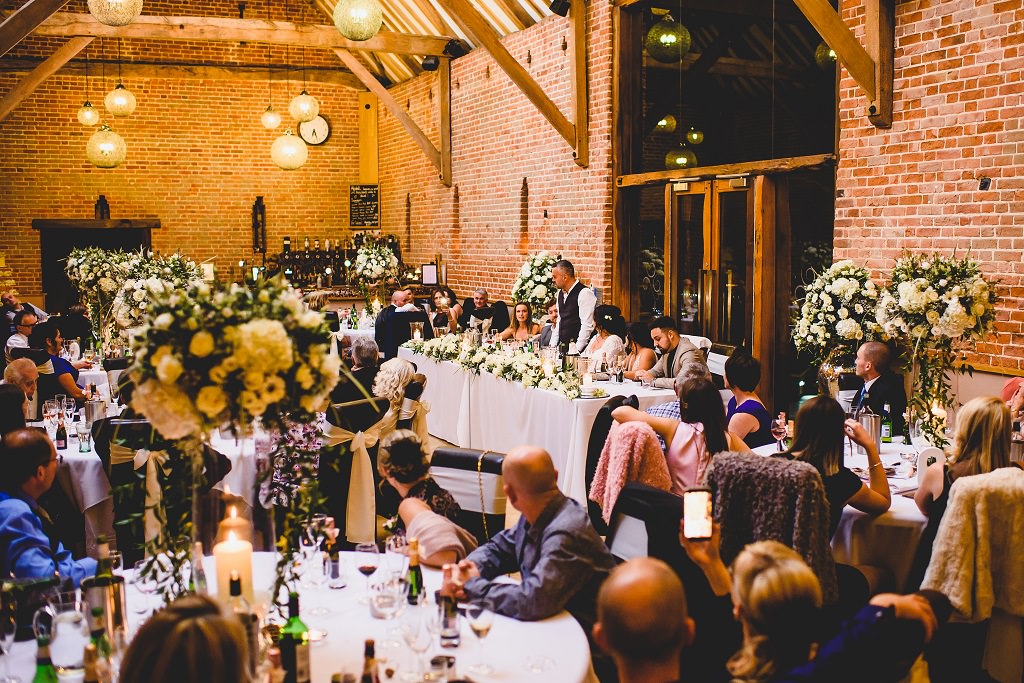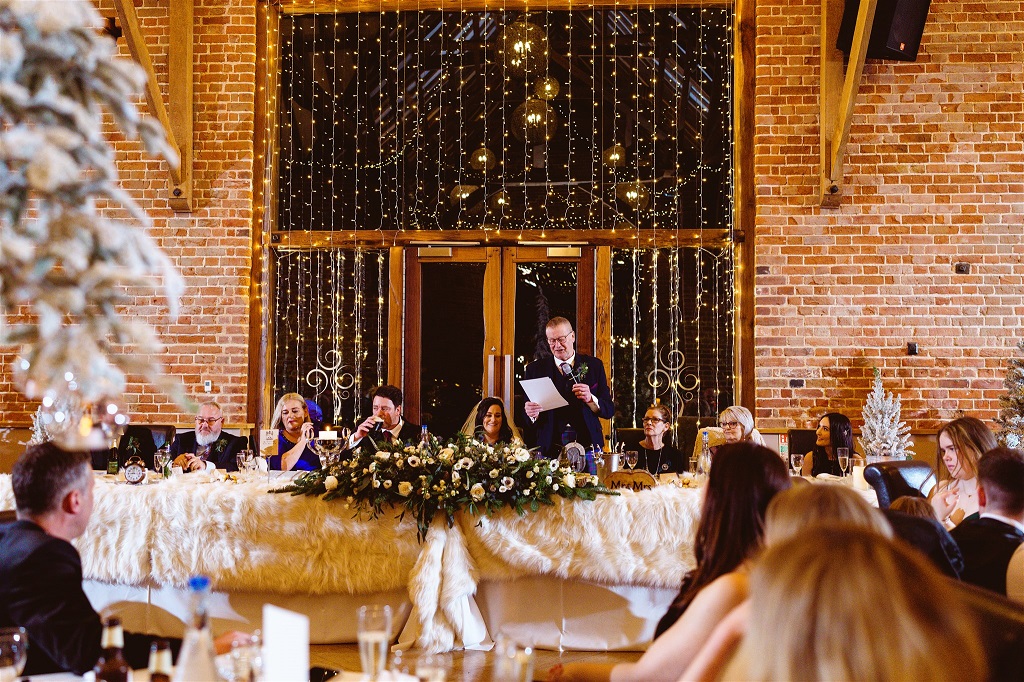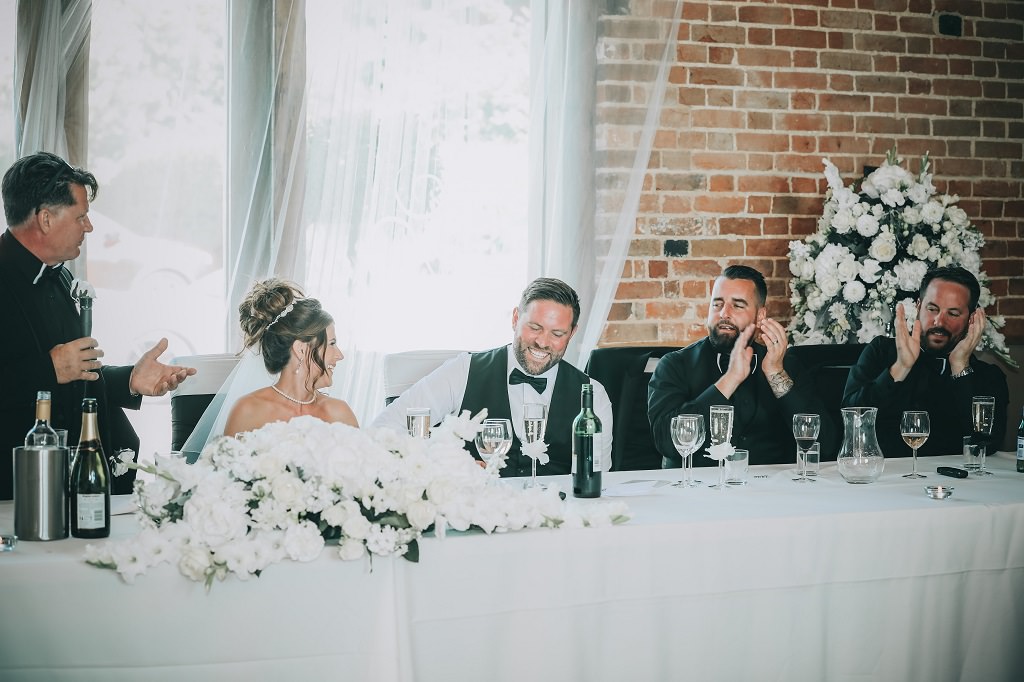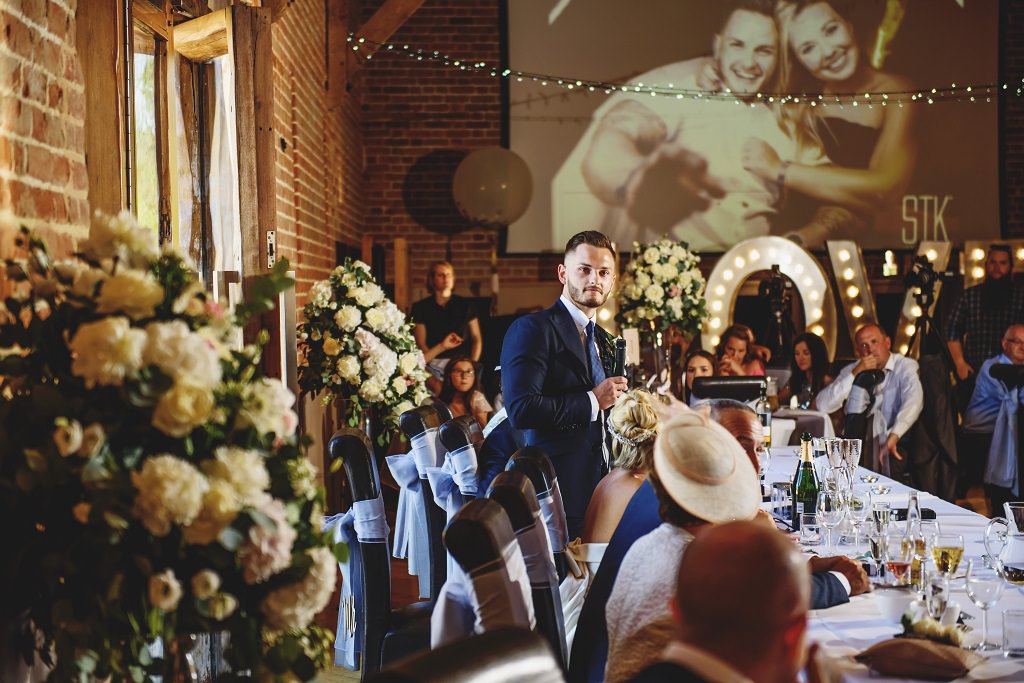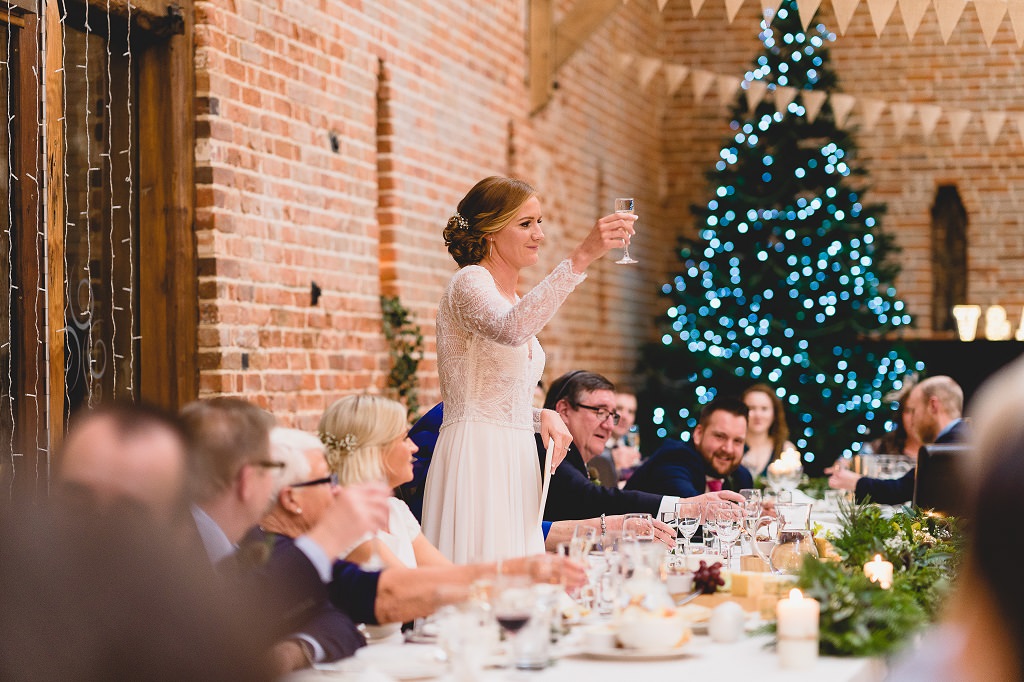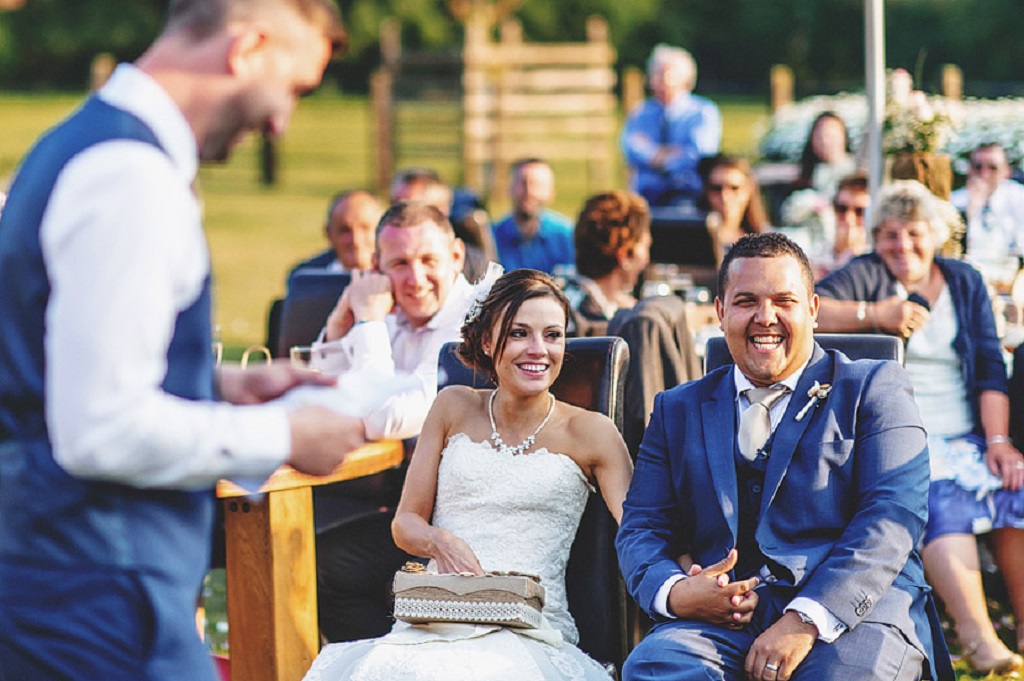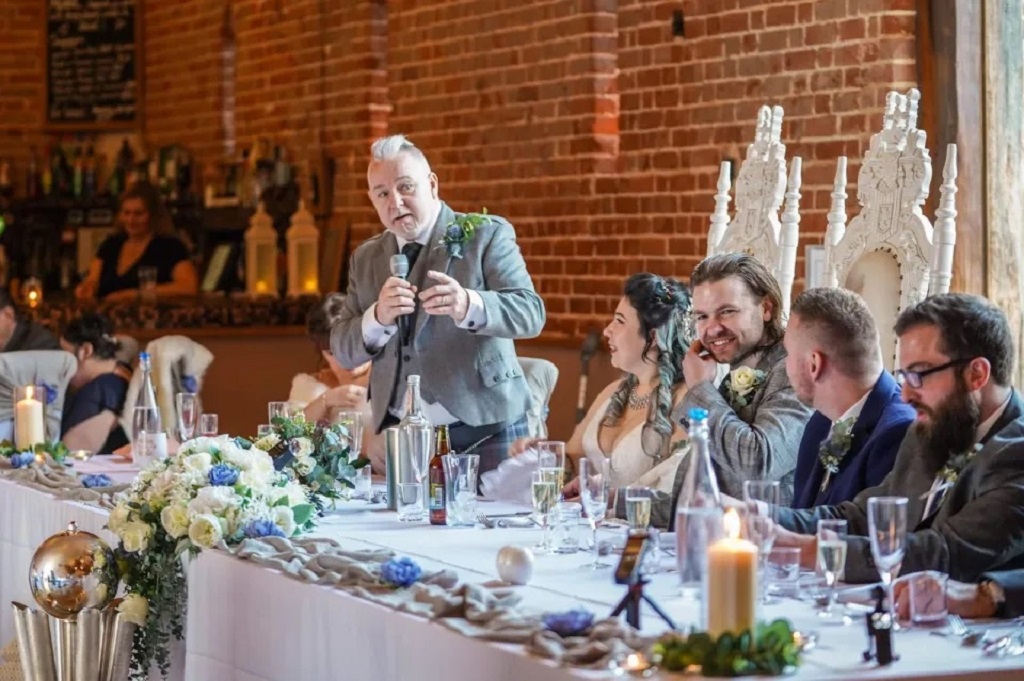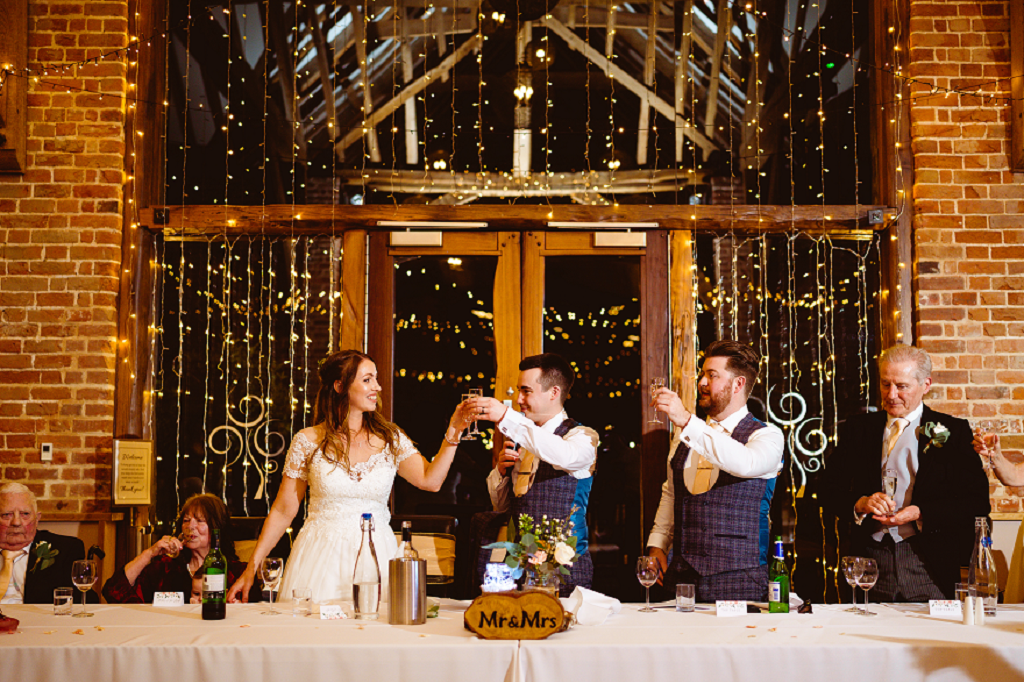 Golden hour at Southwood is a photographers dream to capture memorable images of you as a couple.
Countryside views and sunset moments are abound.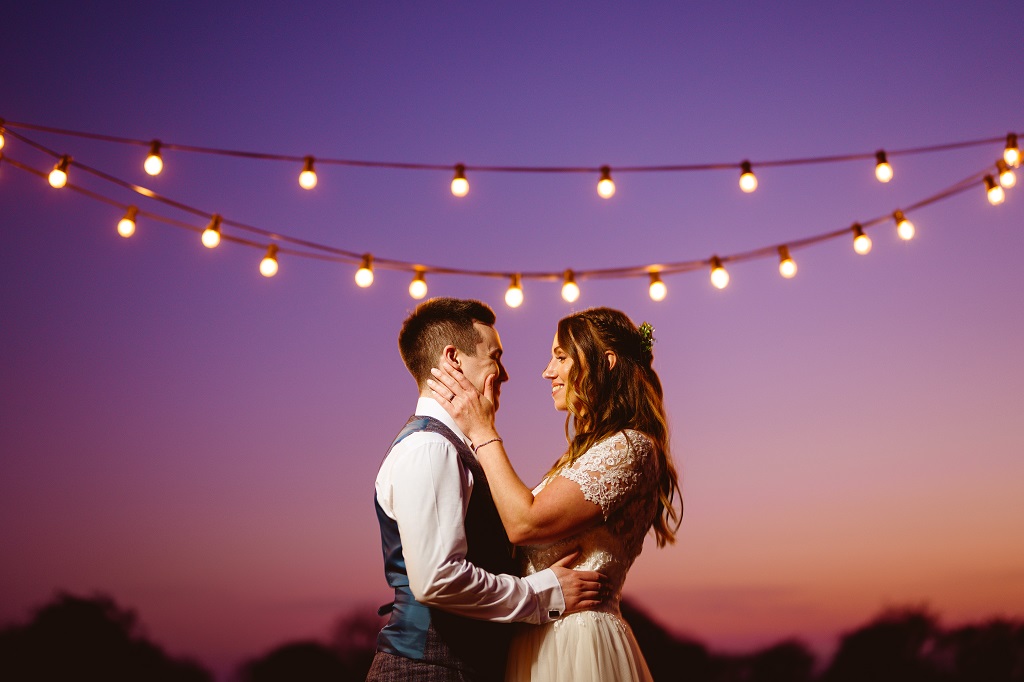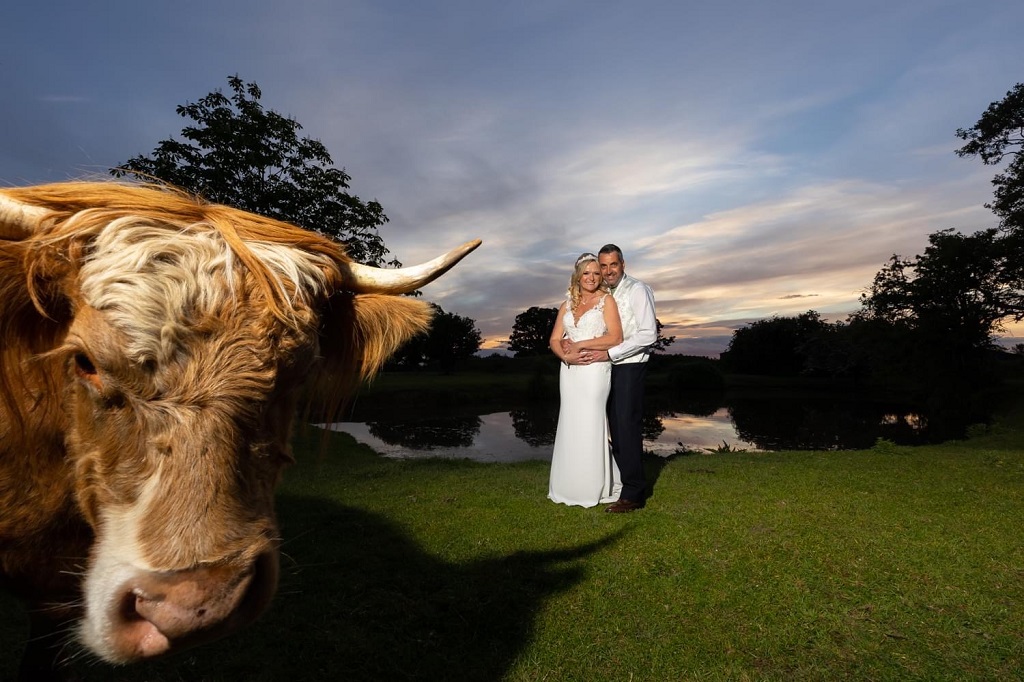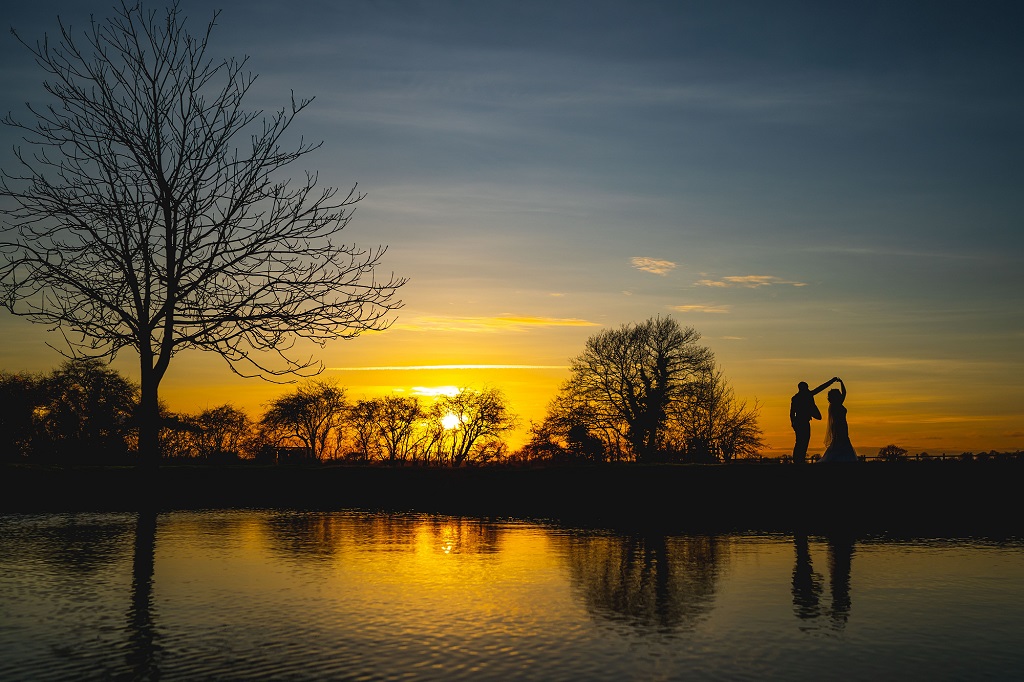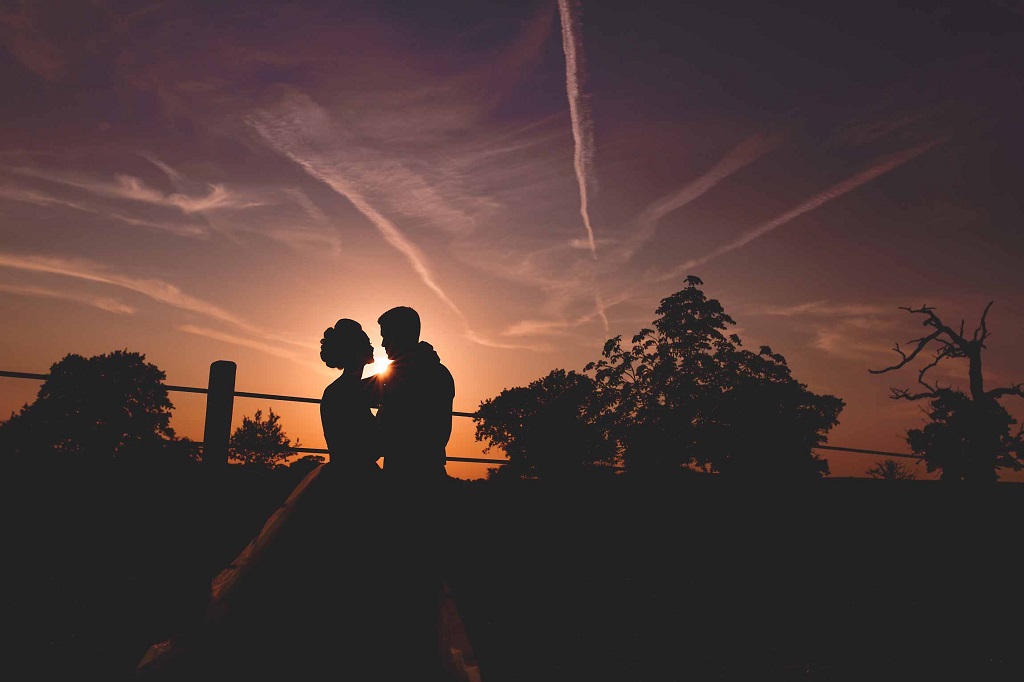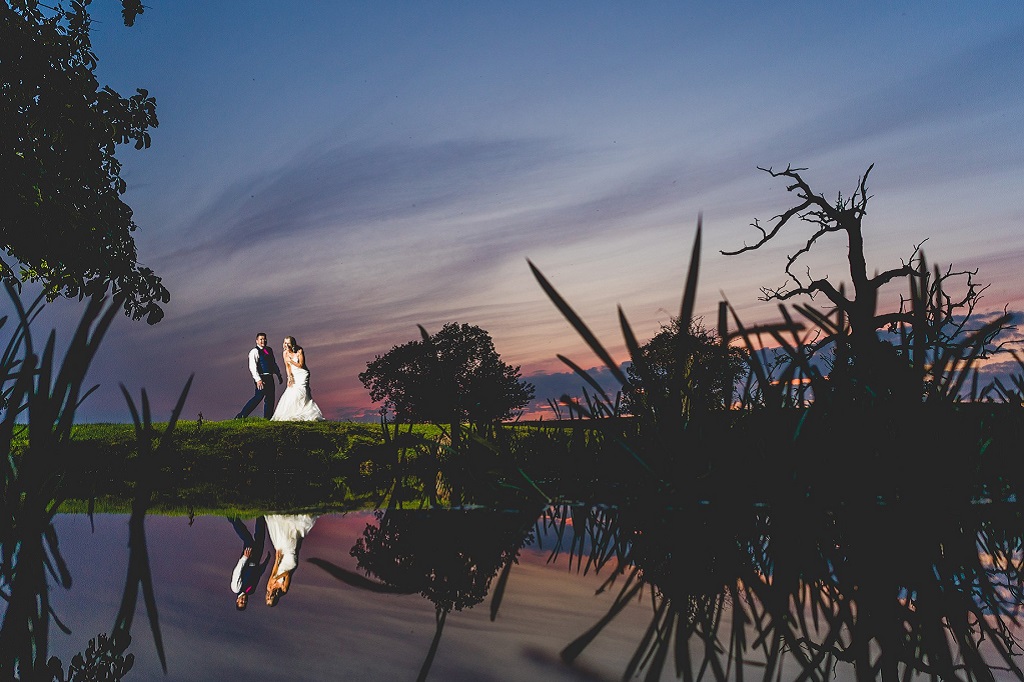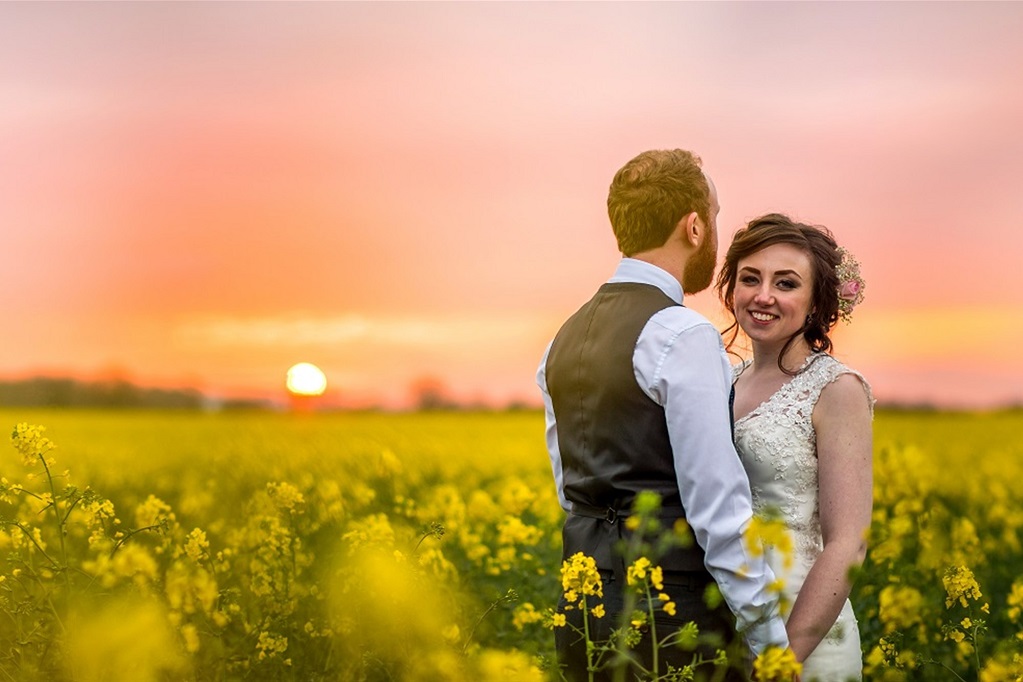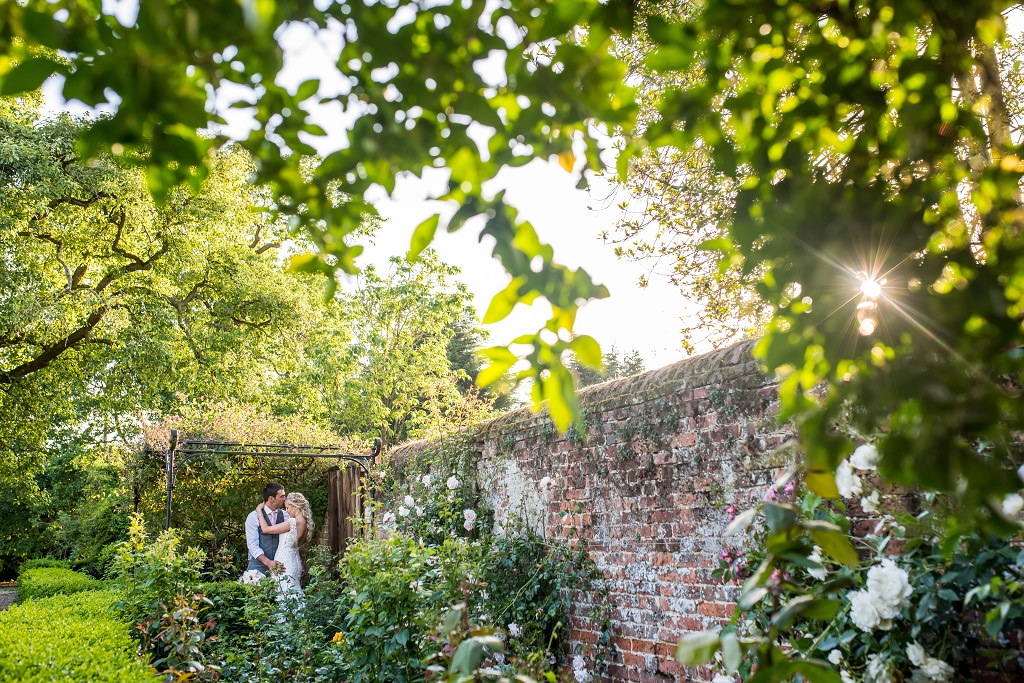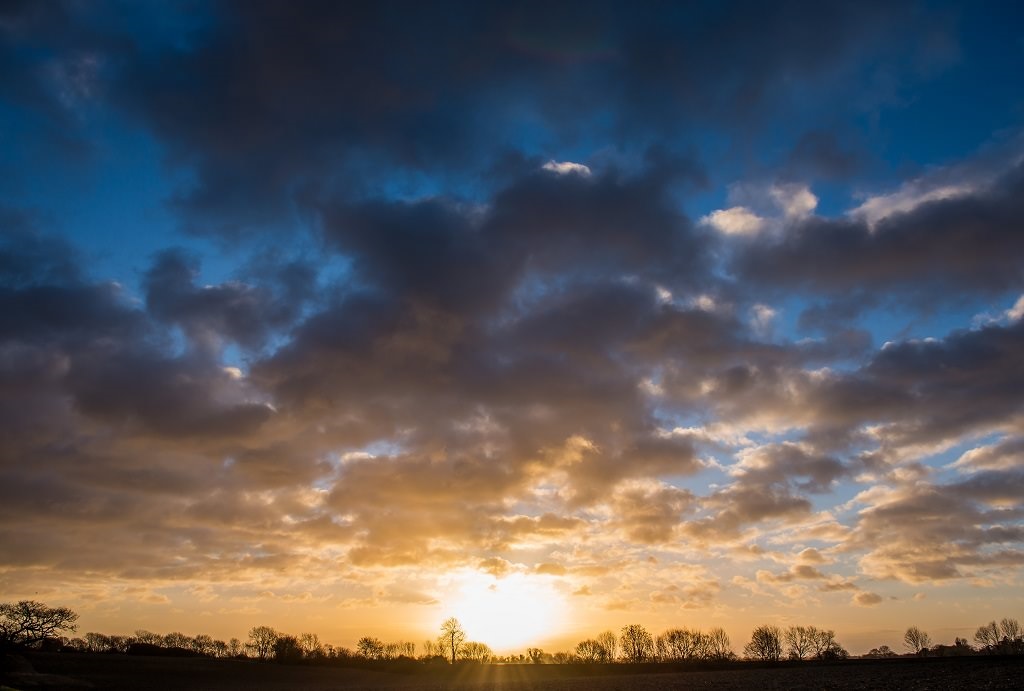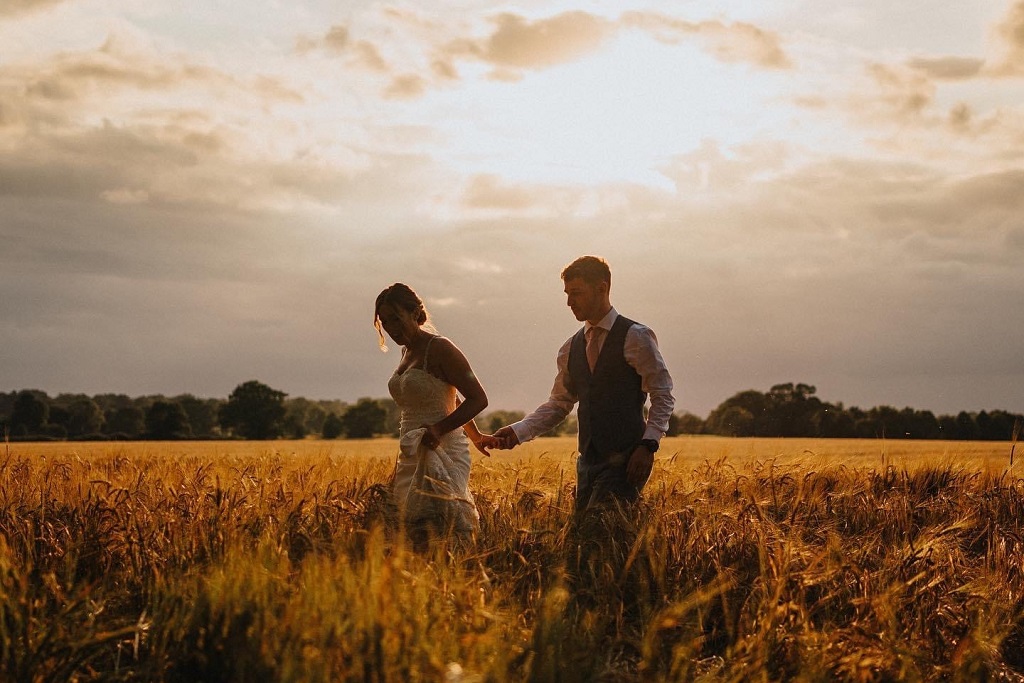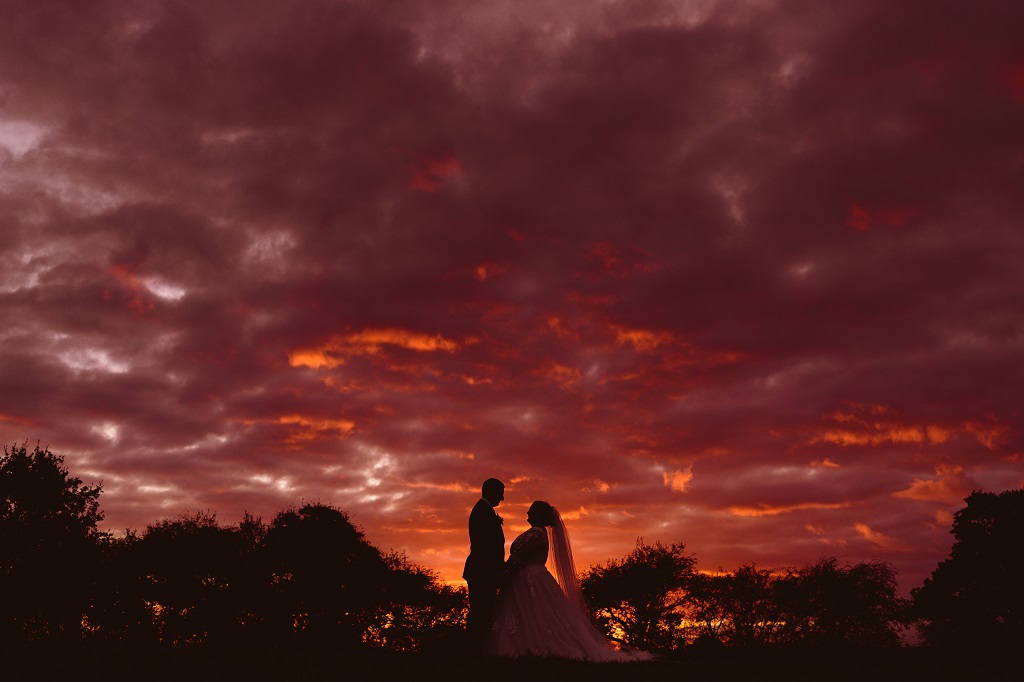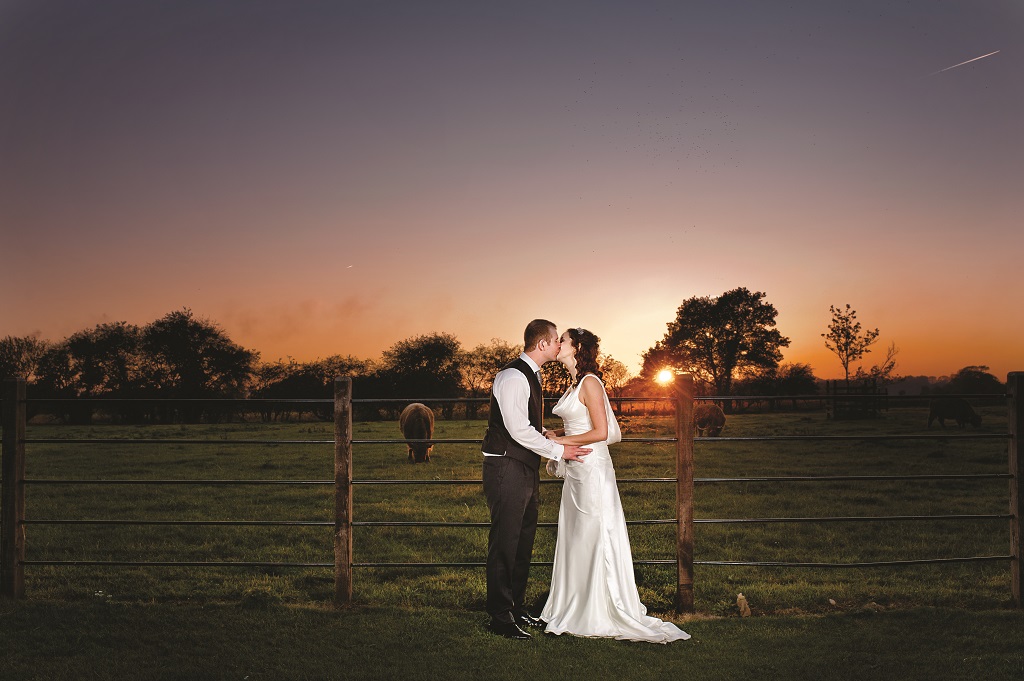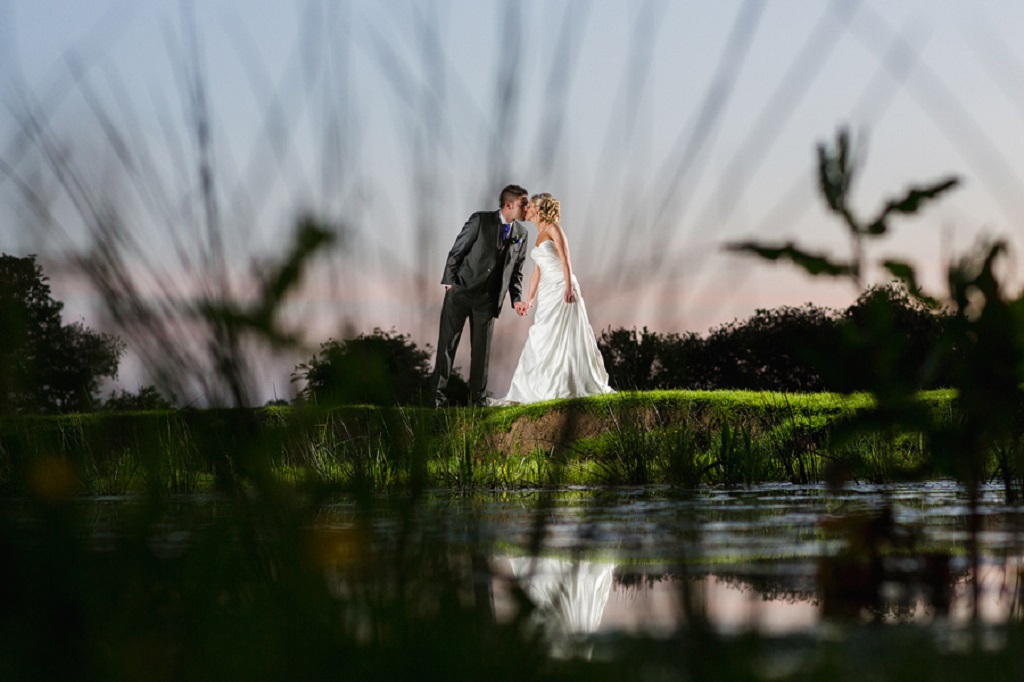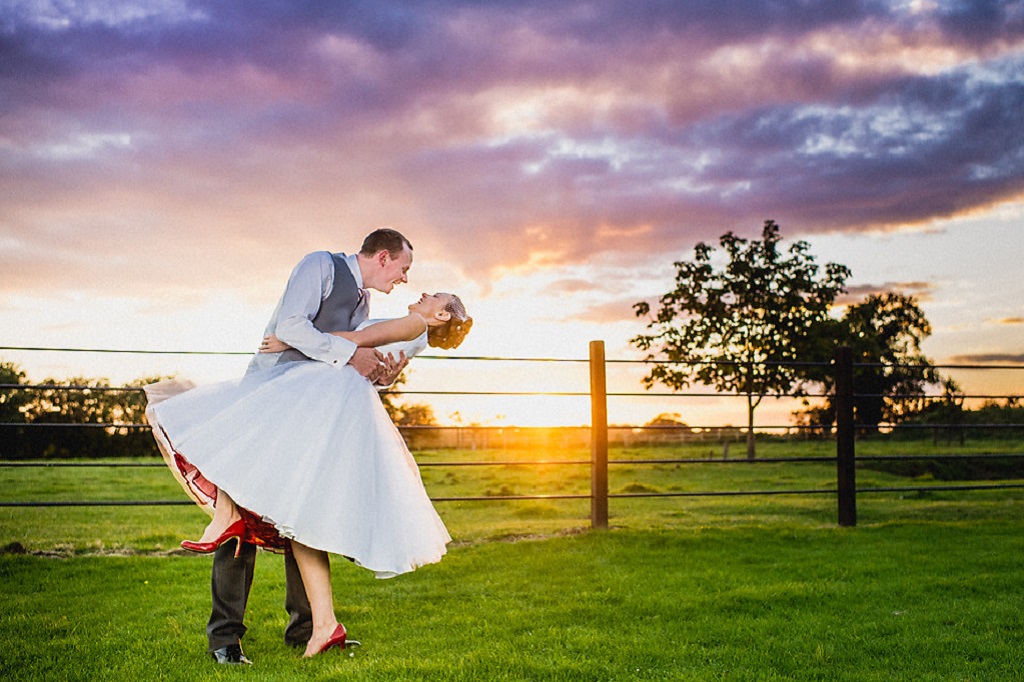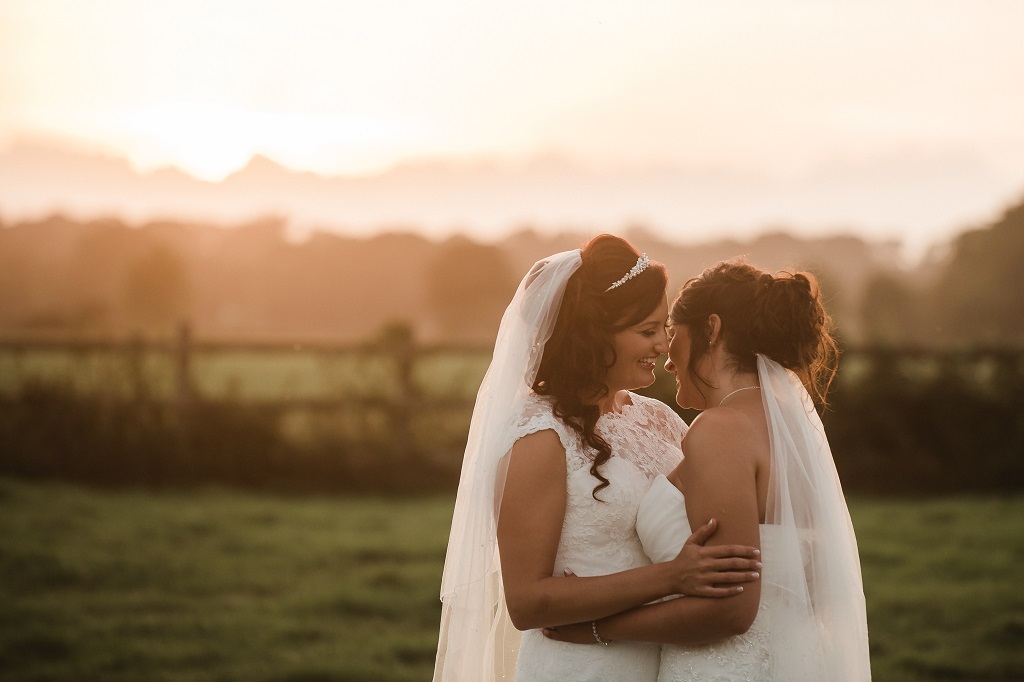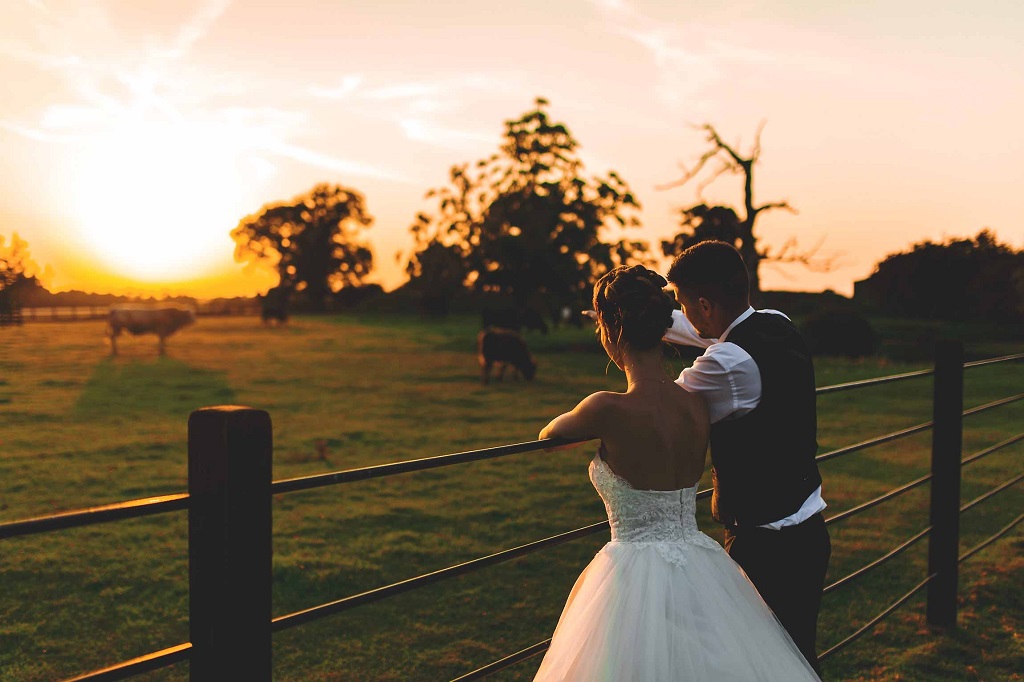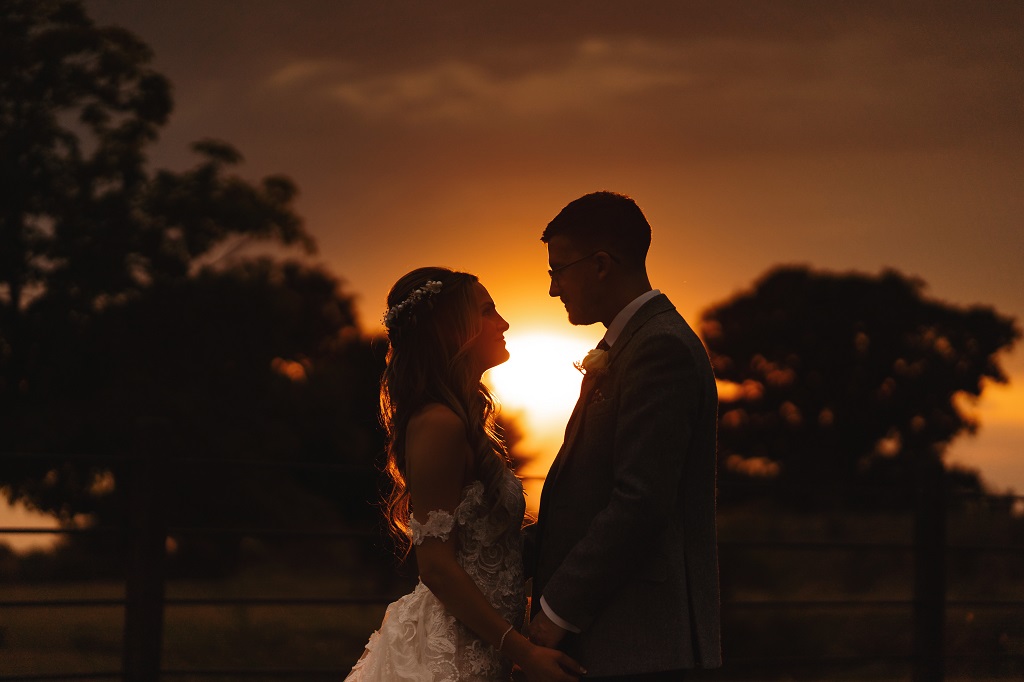 Is a traditional wedding cake a must have option?  If not there are lots of ways to incorporate the symbolic touch within your catering.  Dessert towers, shot cakes, or a masterpiece of cheese with nibbles for those with a savoury tooth?  Chef has lots of ideas he is ready to share that can help your budget go that little bit further.
Even when it comes to where to cut it there are plenty of choices at Southwood.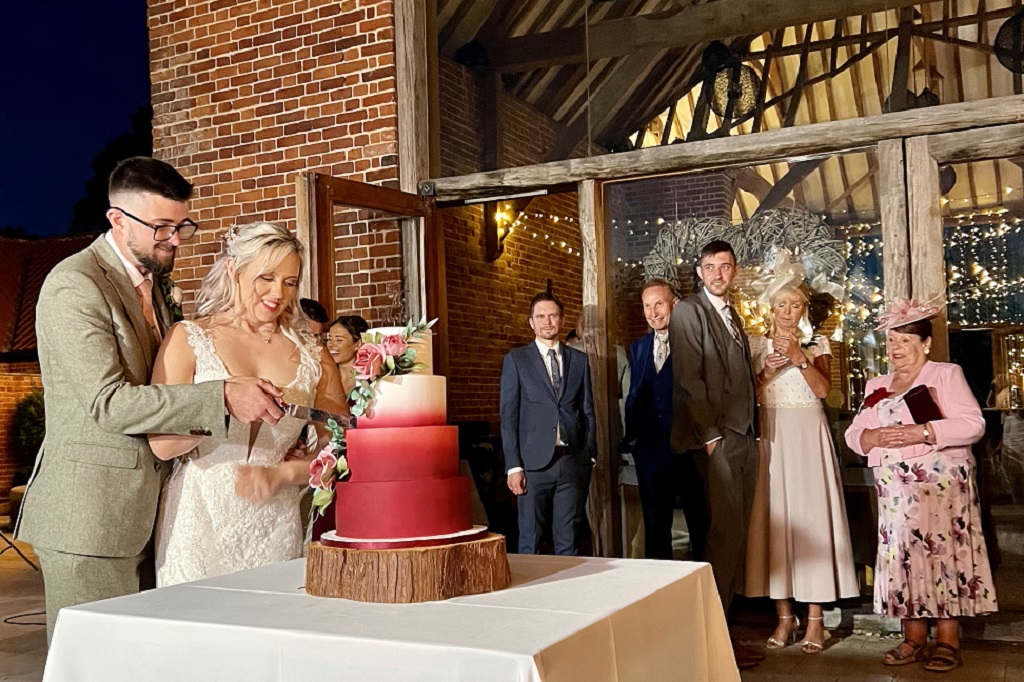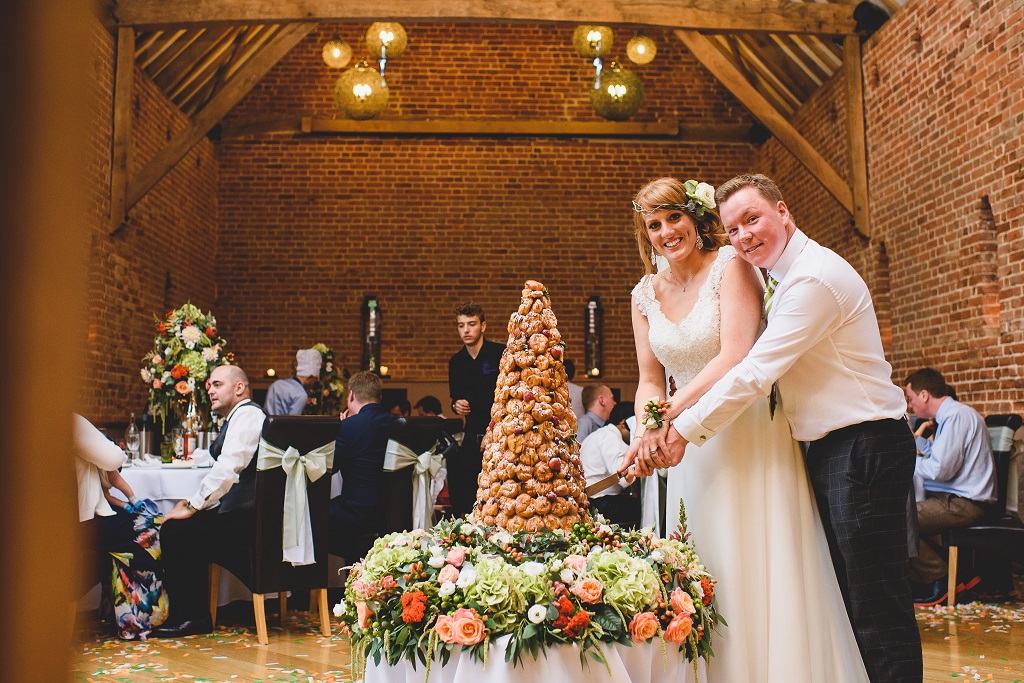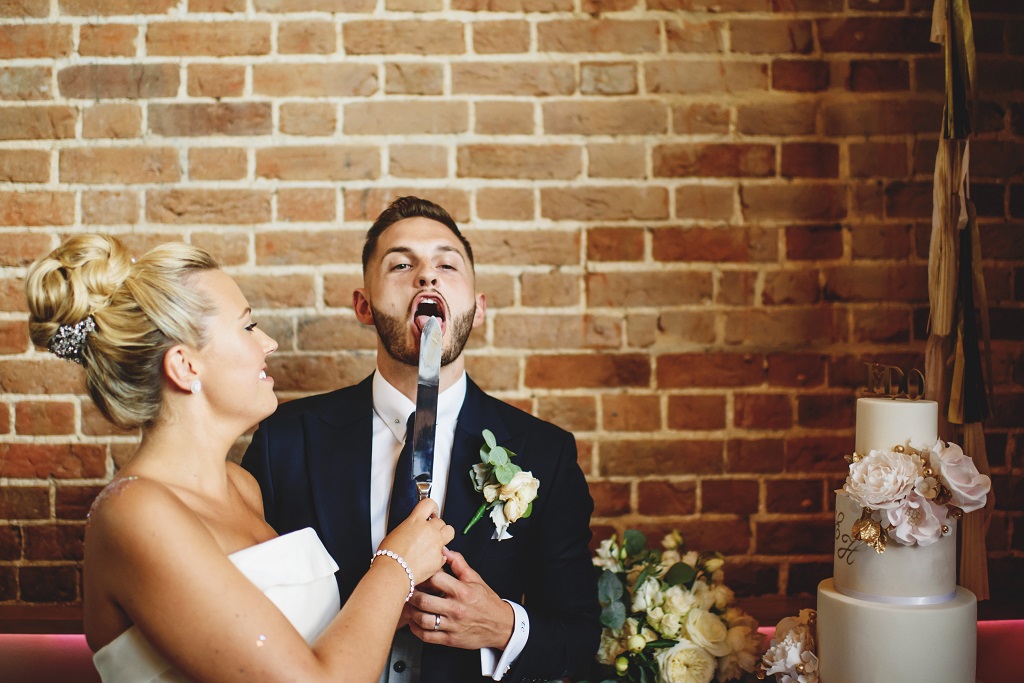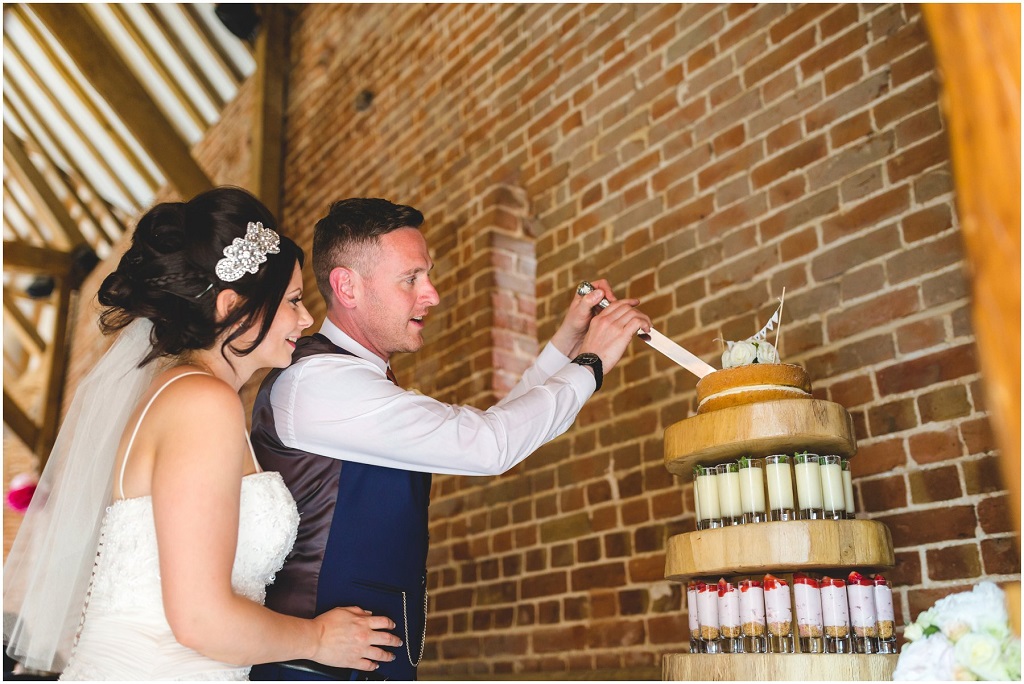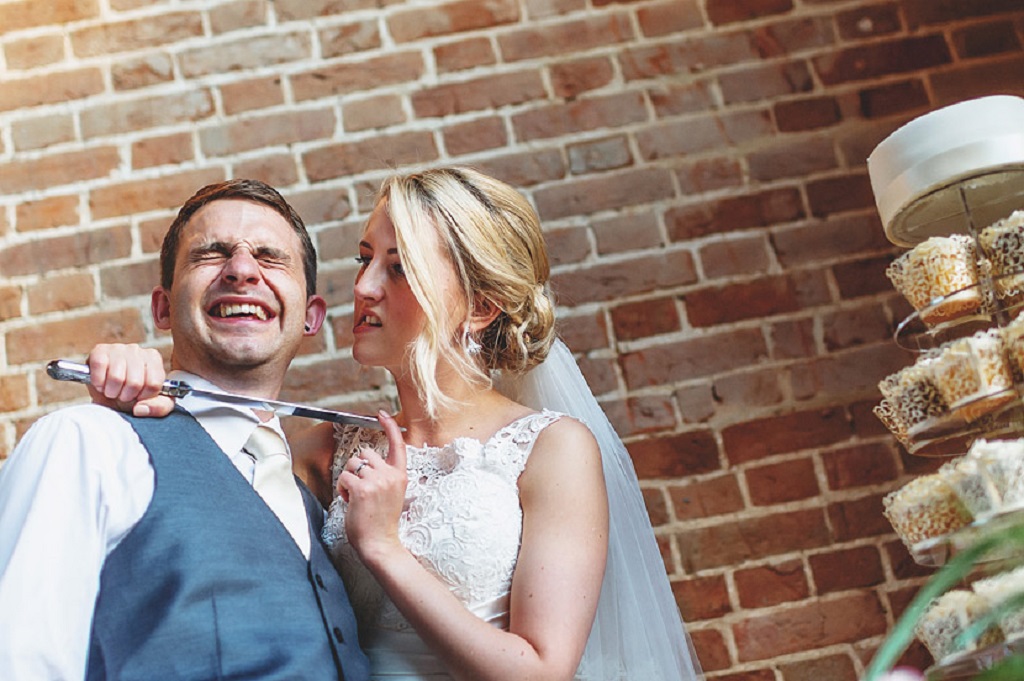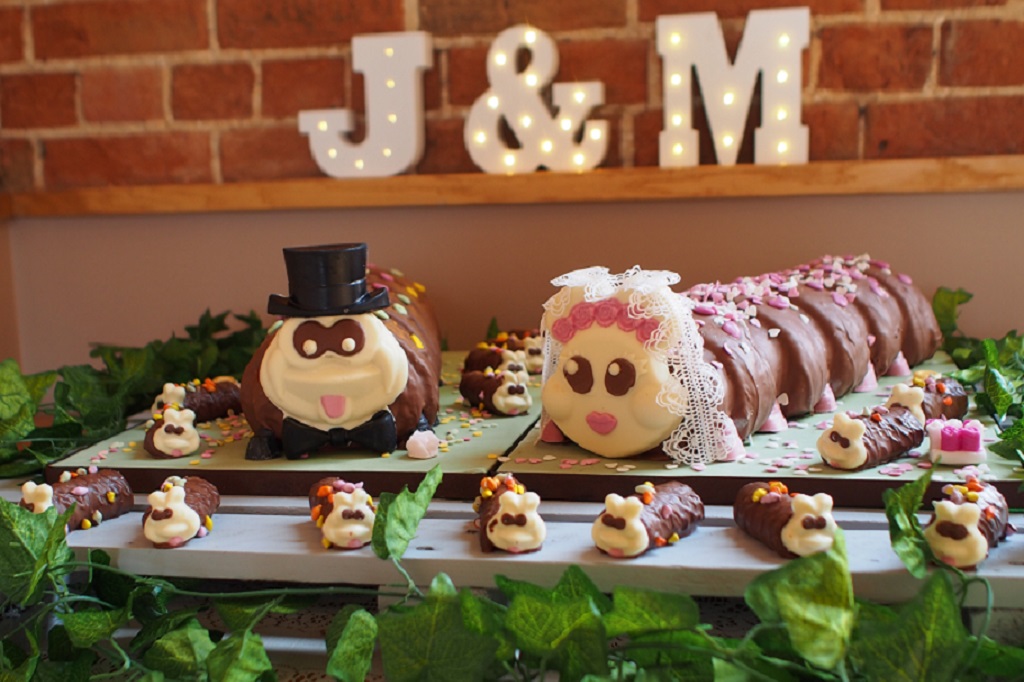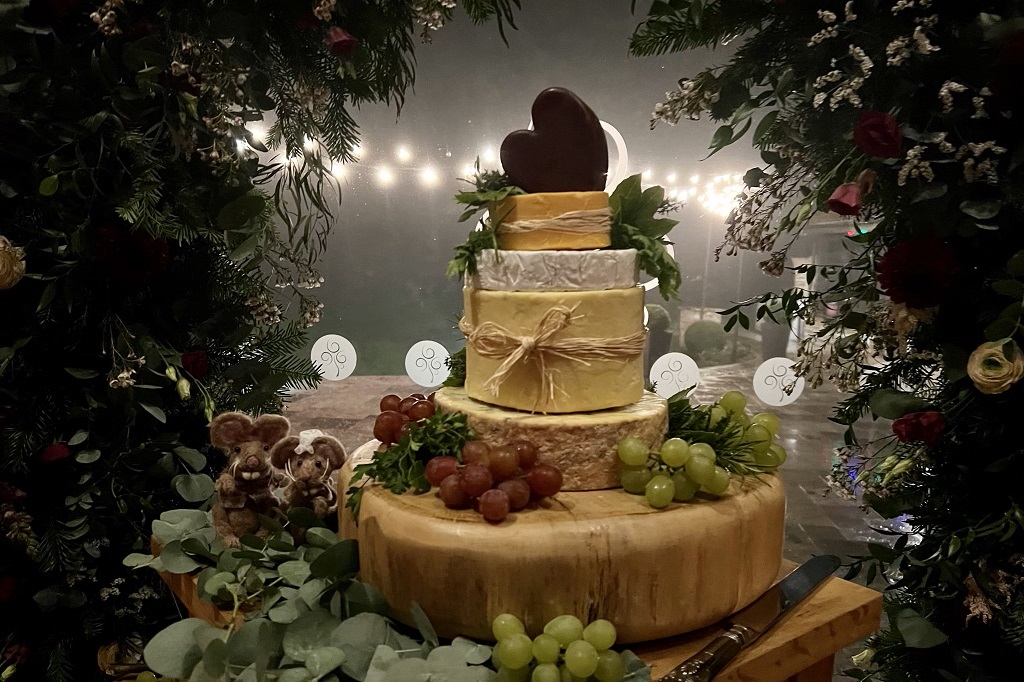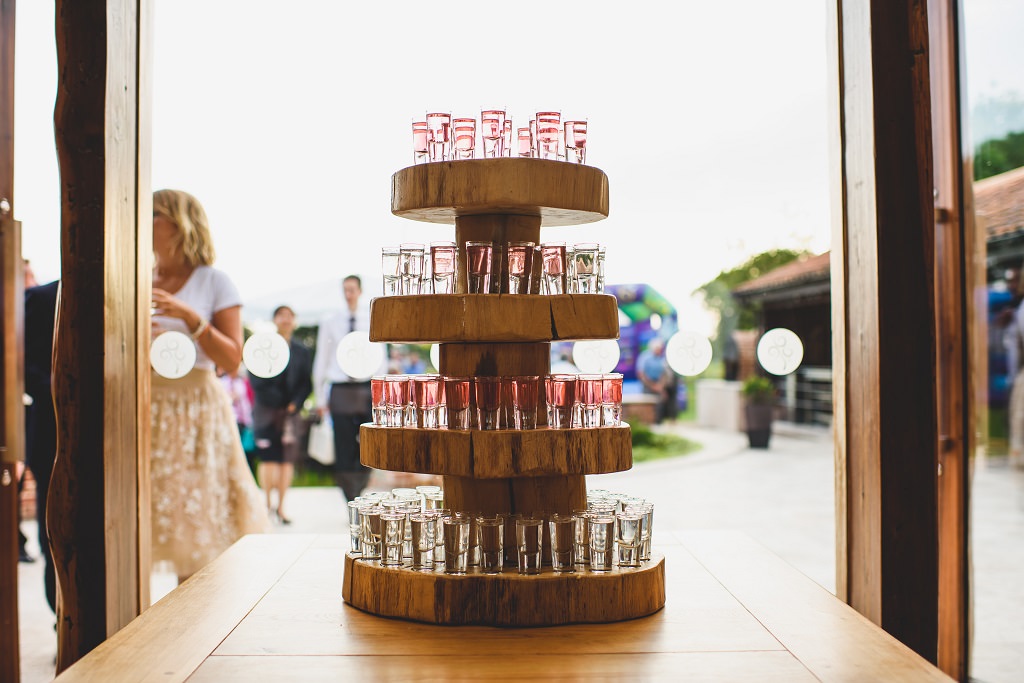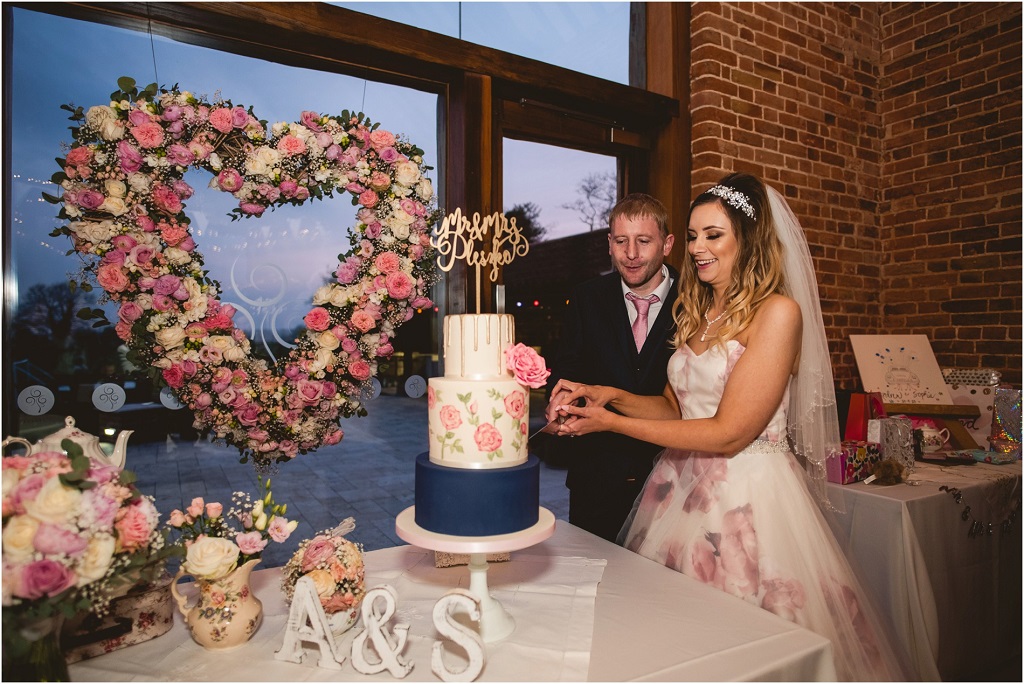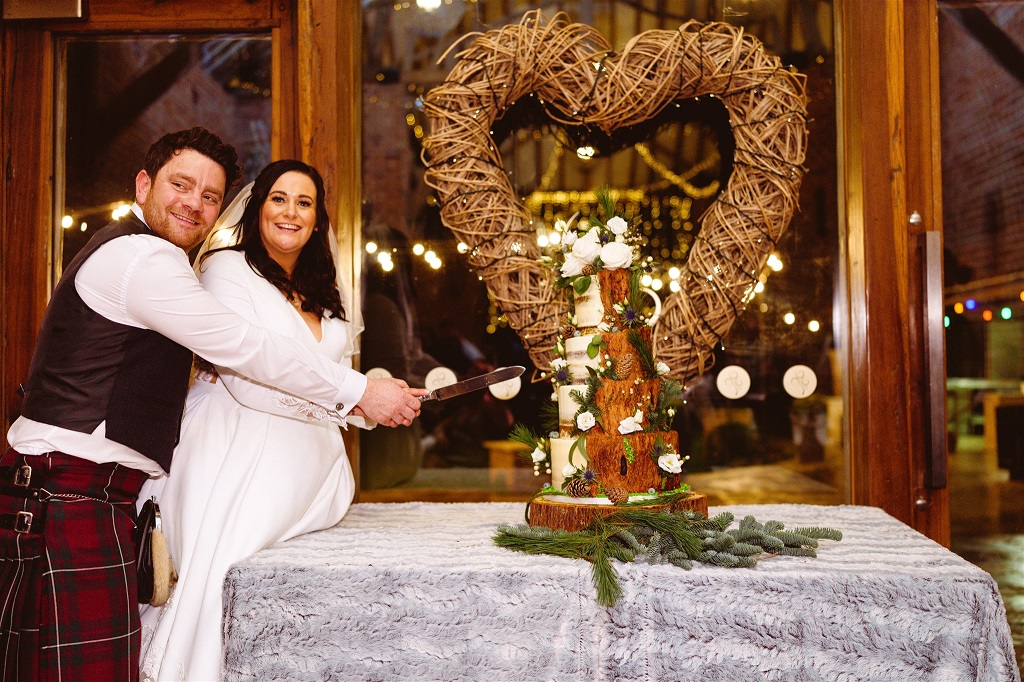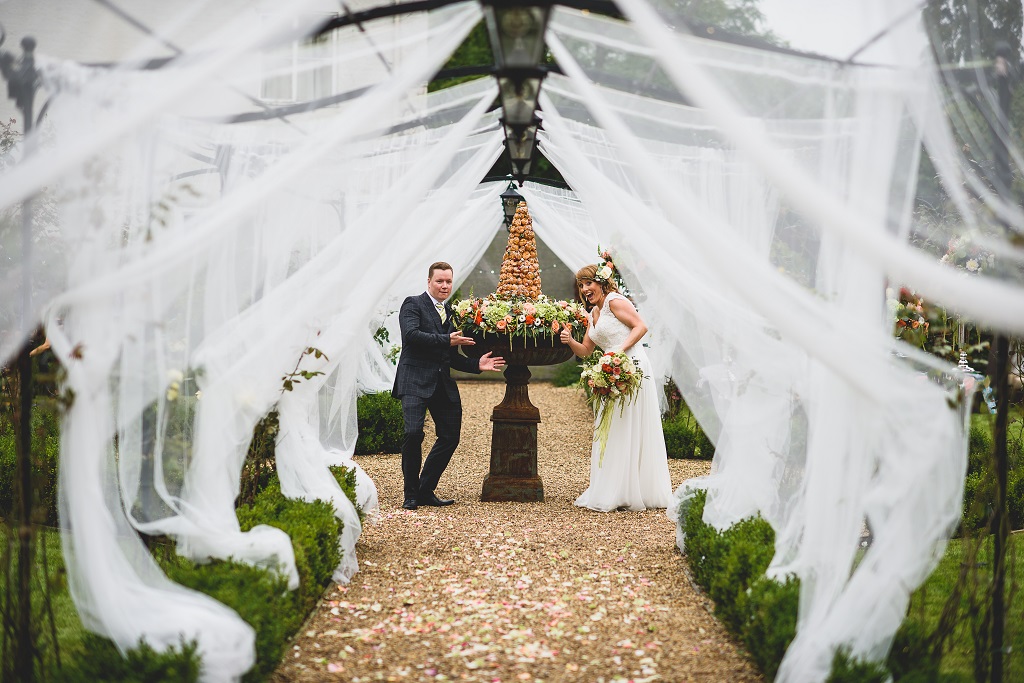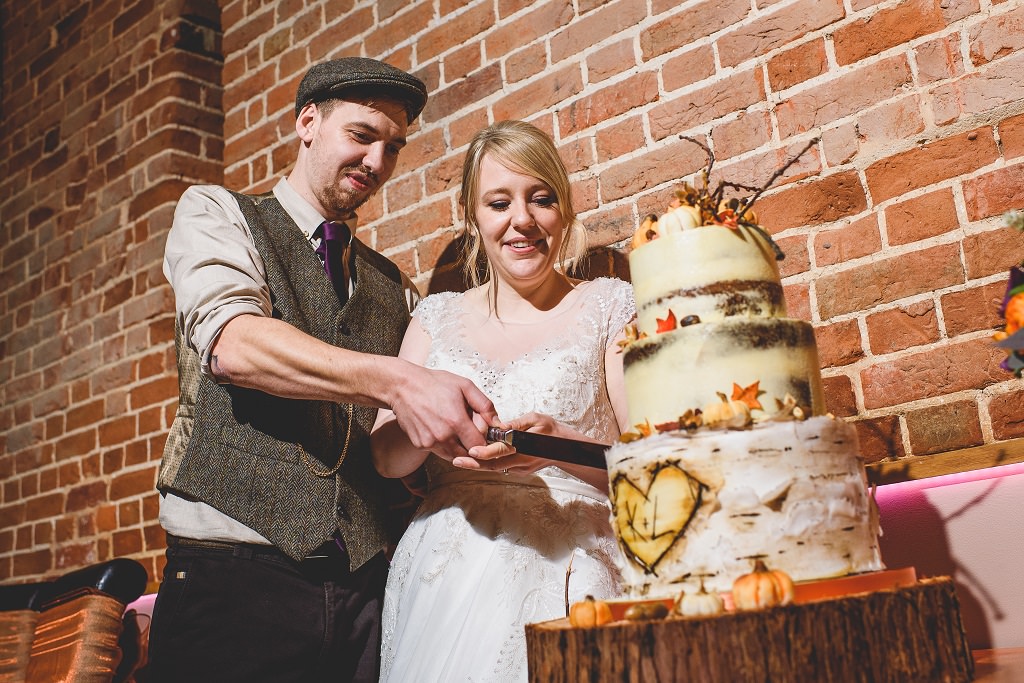 Likewise, your first dance.
Is it a moment you have rehearsed or a moment of dread?  In the barn on the dance floor before the band strikes up?  On the terrace after cutting your cake under the stars?  Under the Garden Rotunda after a sparkler tunnel to light your way?  Tucked away and candle lit on the front lawns?  Every options readily available, all totally exclusive and never overlooked.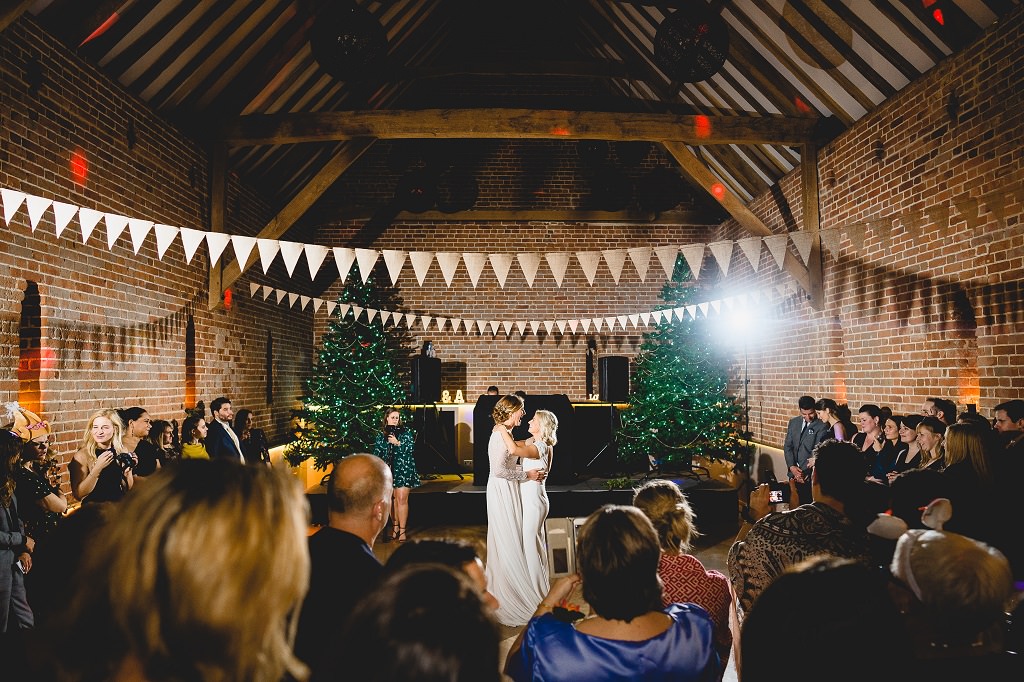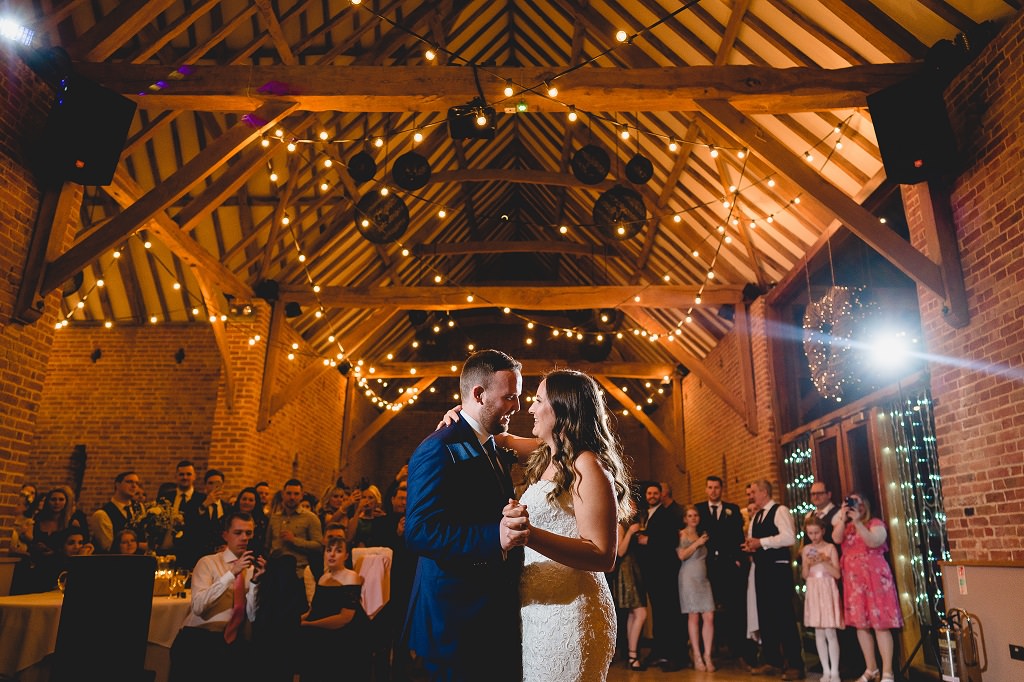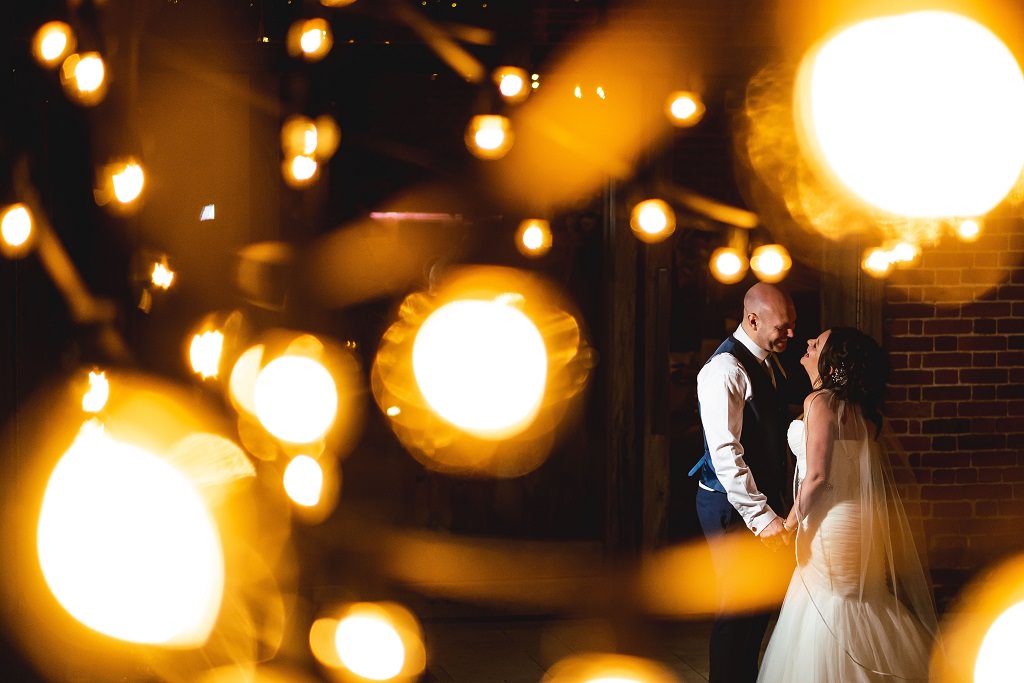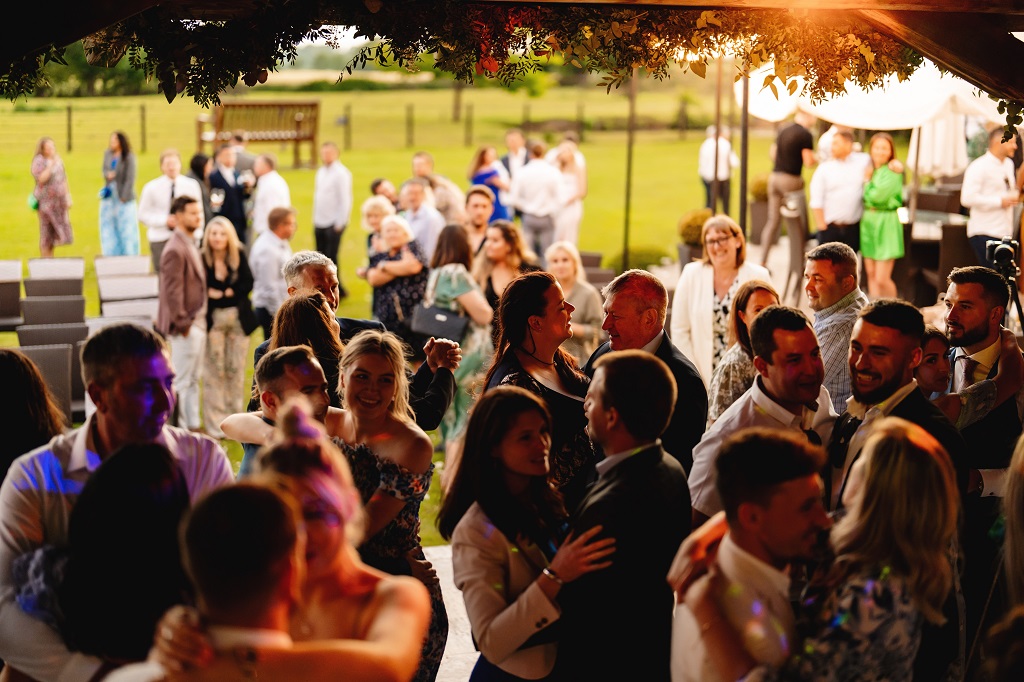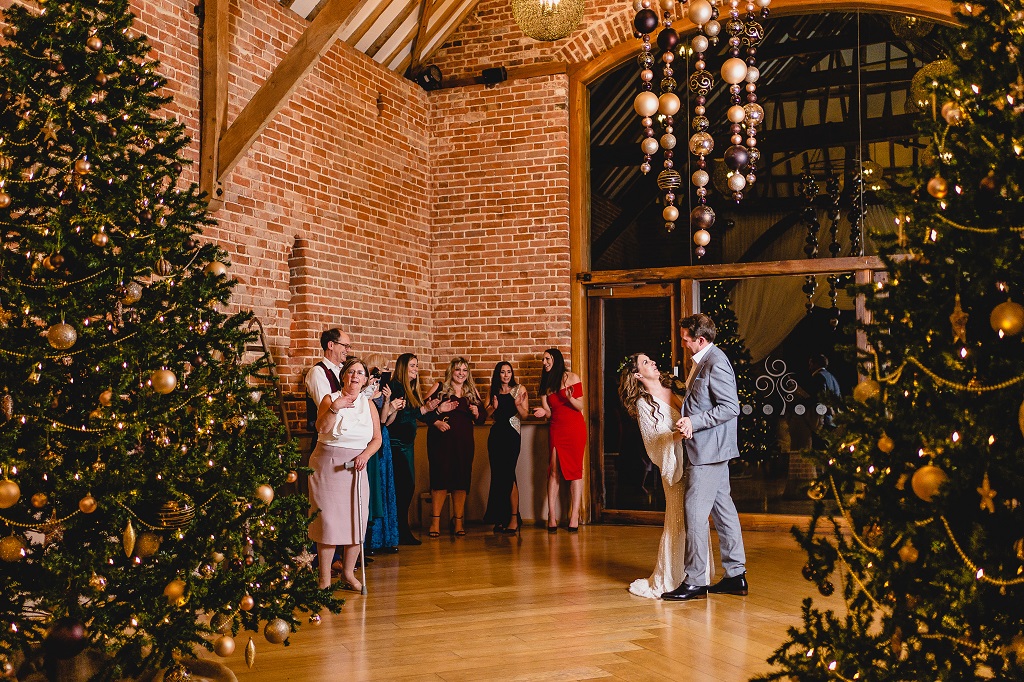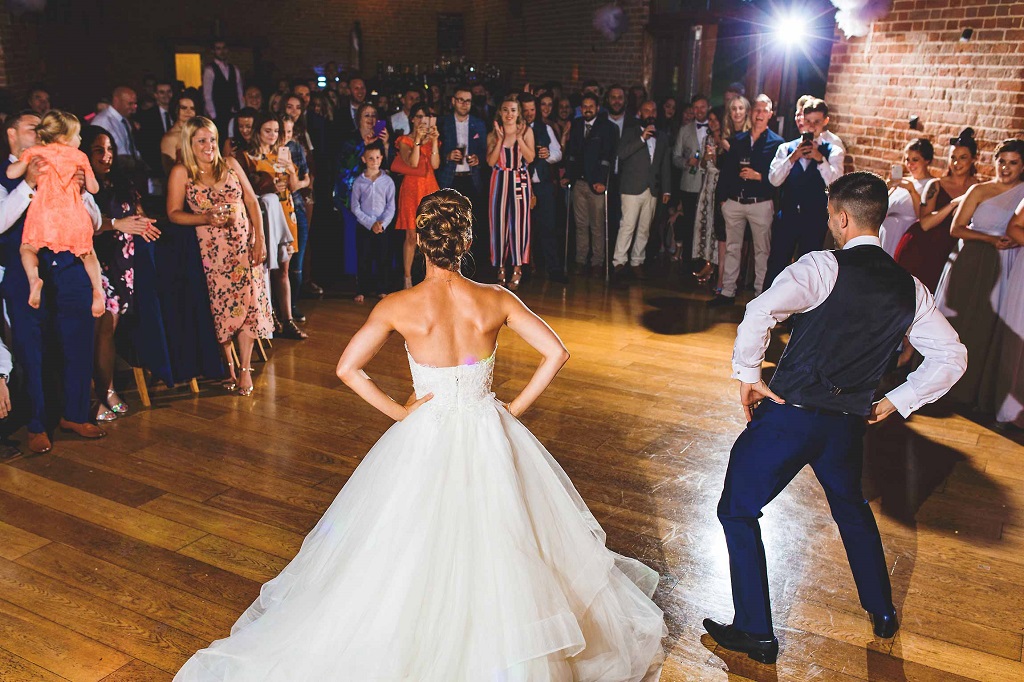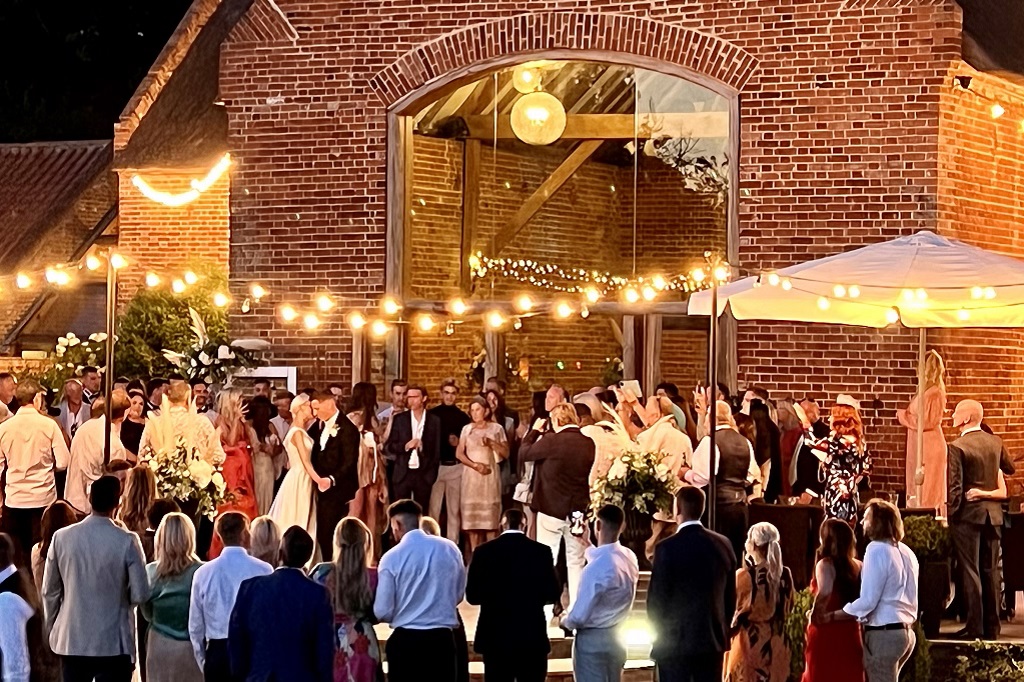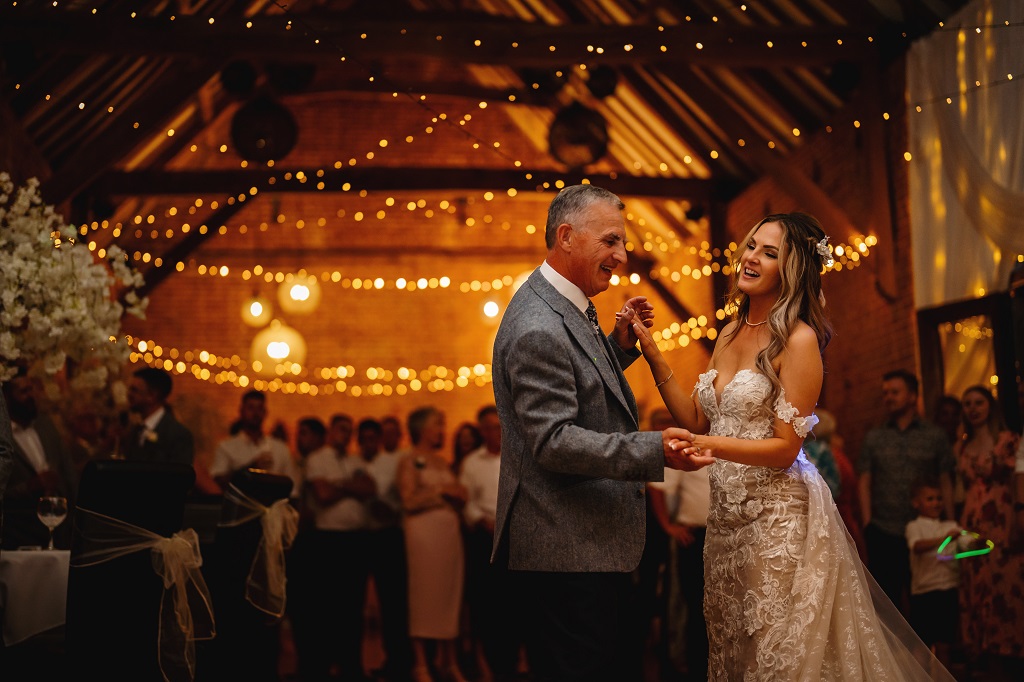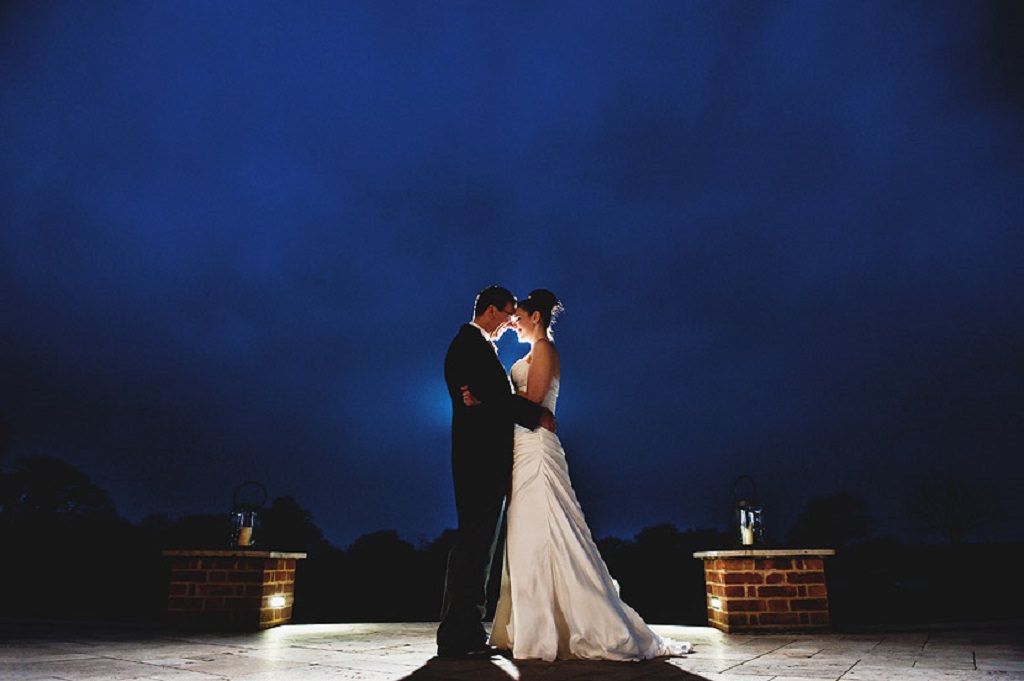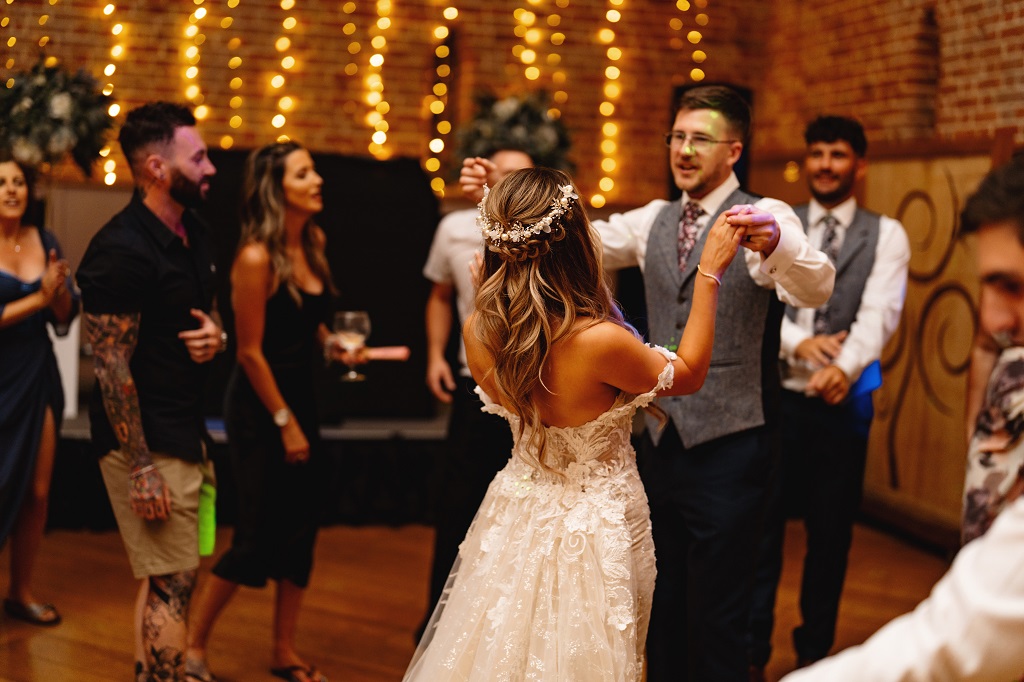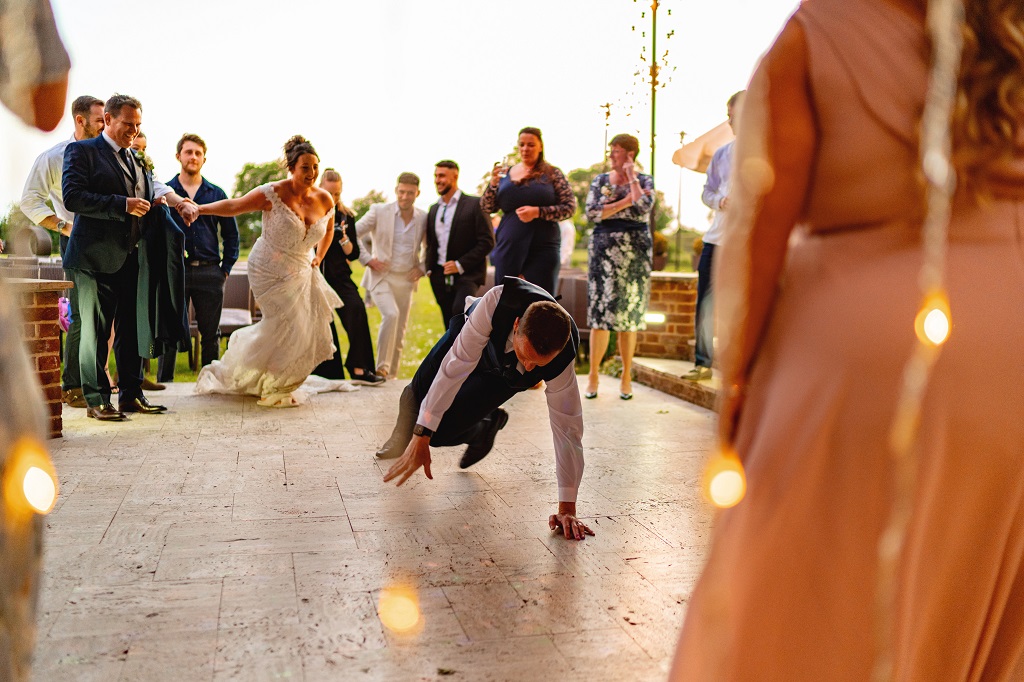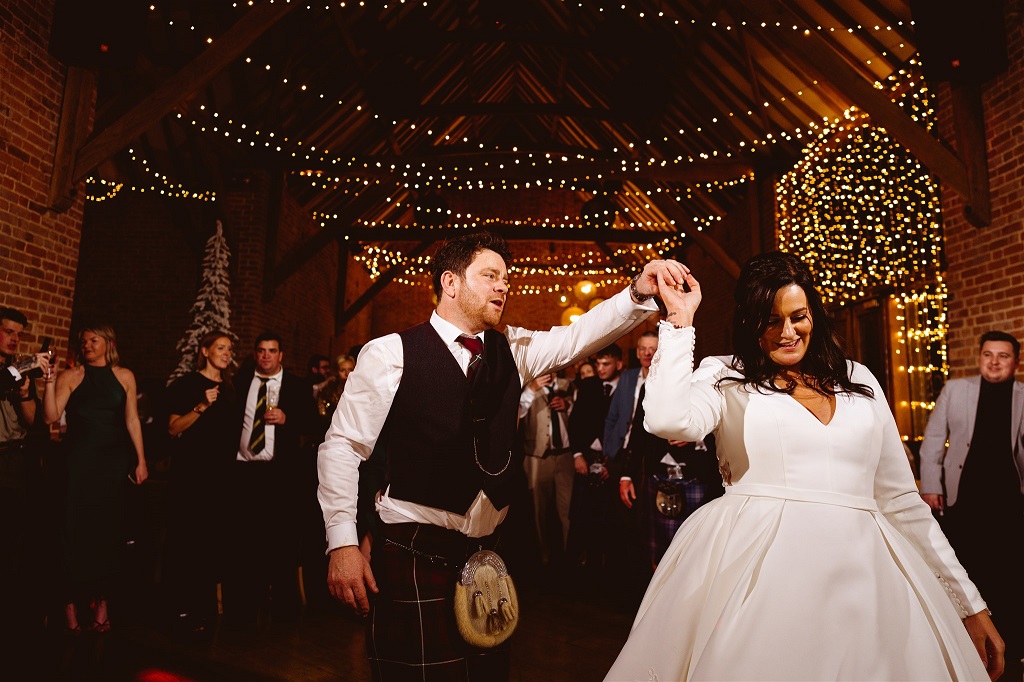 Southwood Hall knows how to party
We wont stop the fun at midnight (unless of course you want us to) as Monday to Saturday we are licensed to 1am.  If that's not enough then why not extend your party until 2am.  If something is worth celebrating it is worth celebrating well!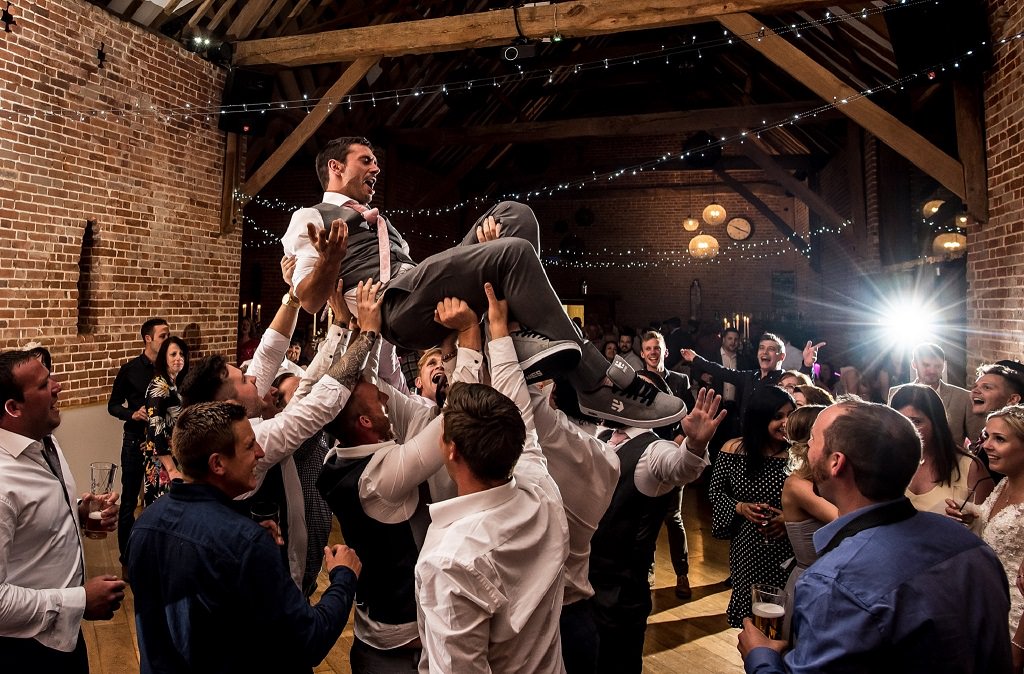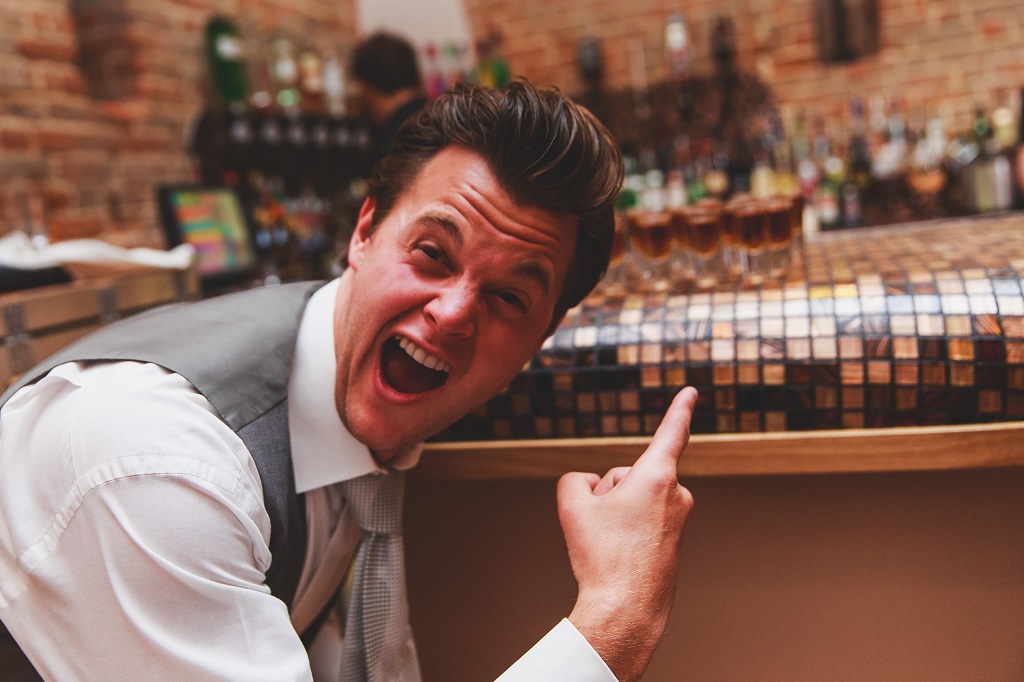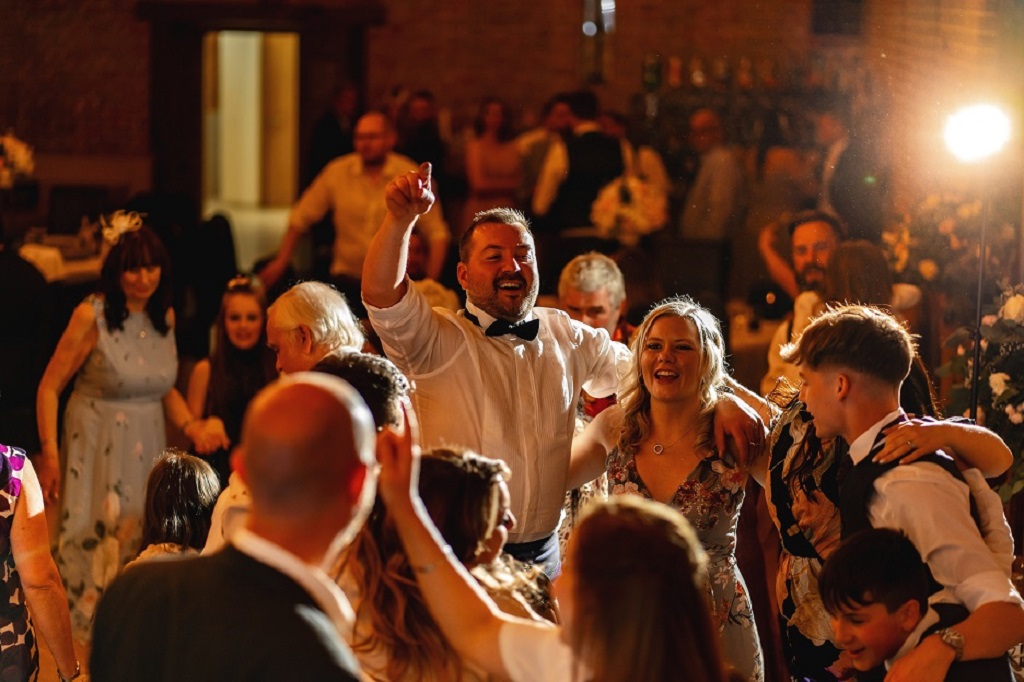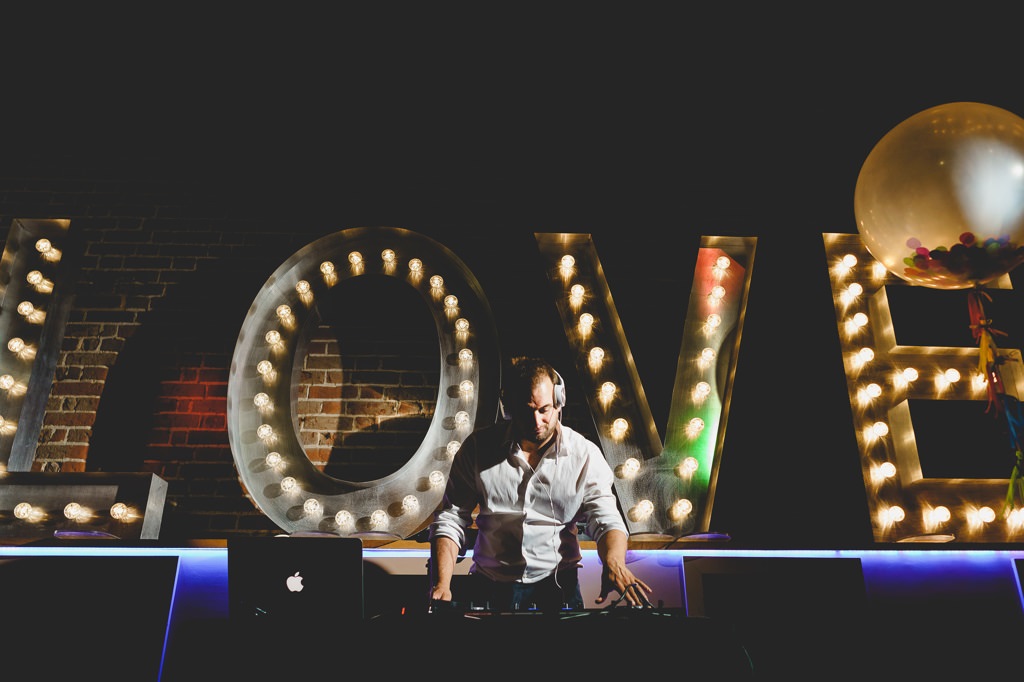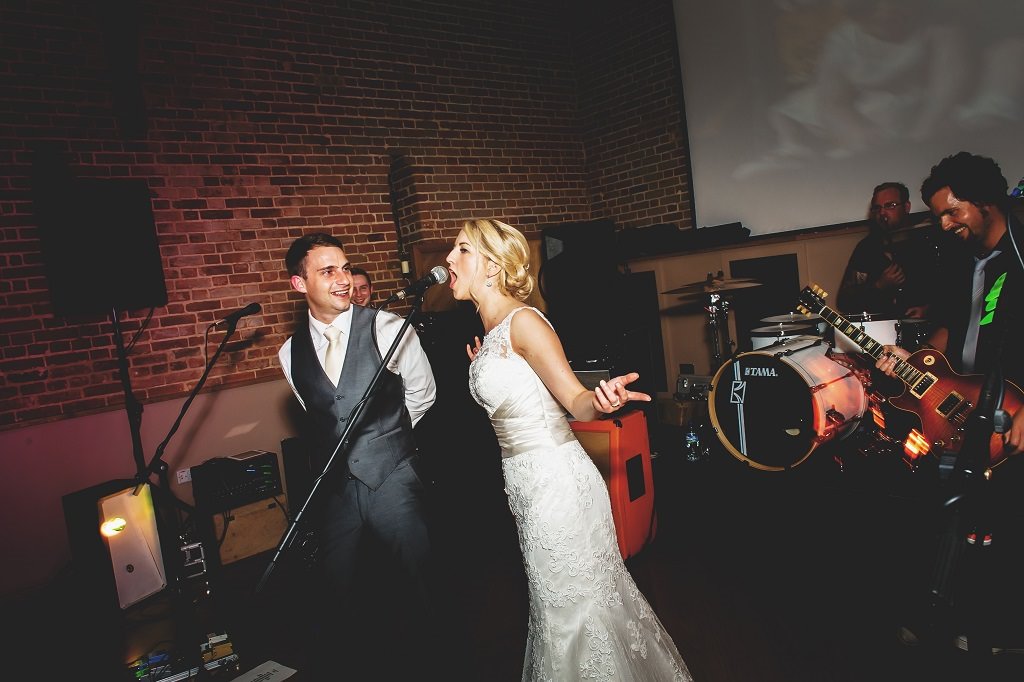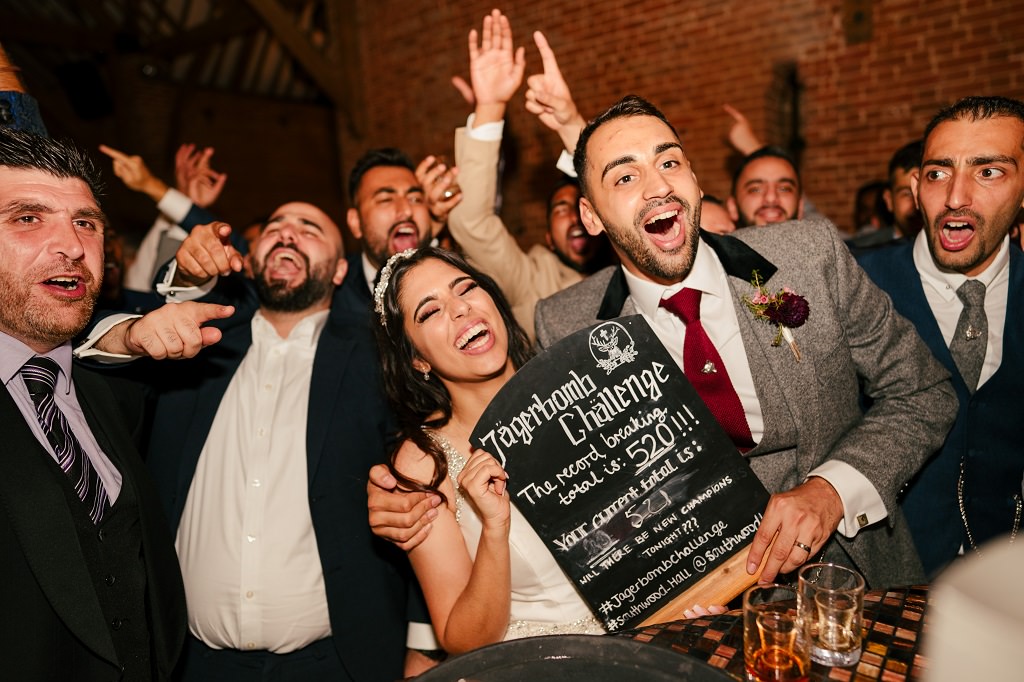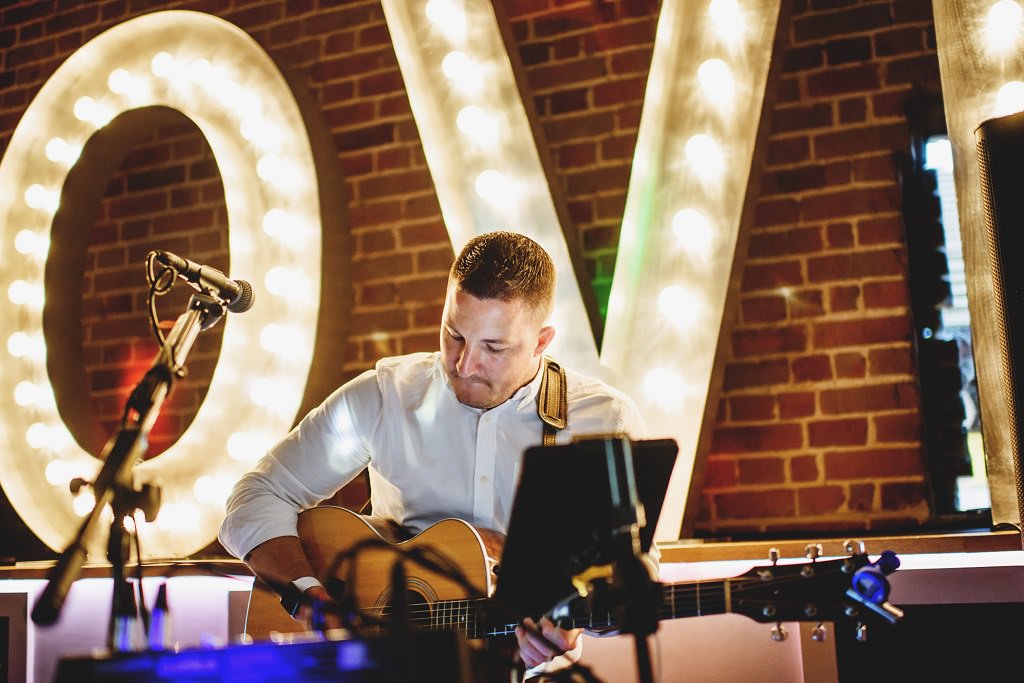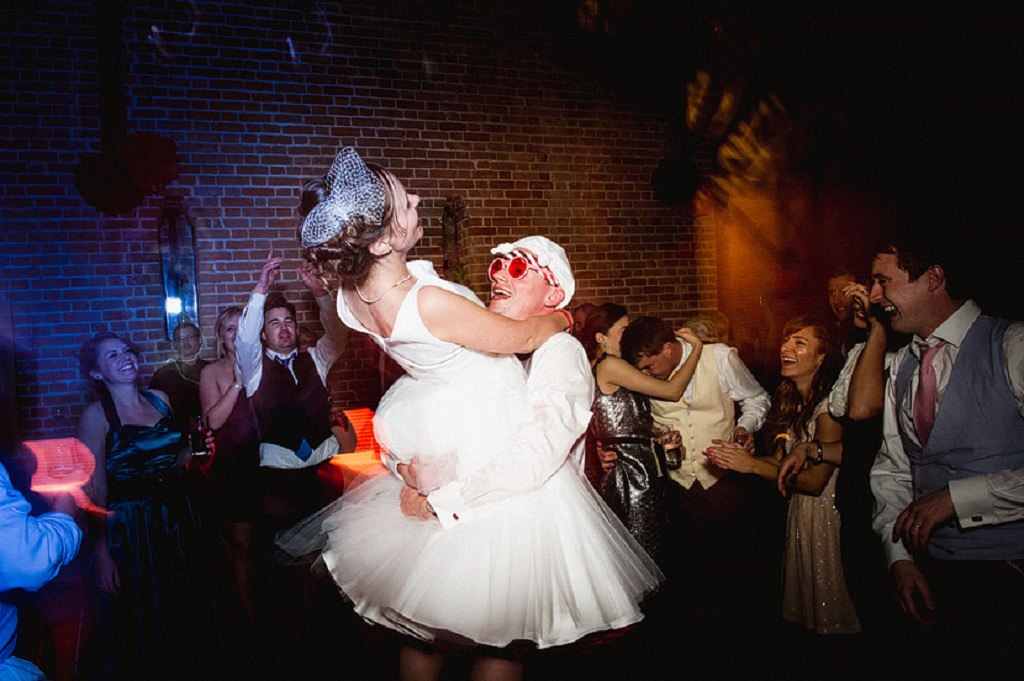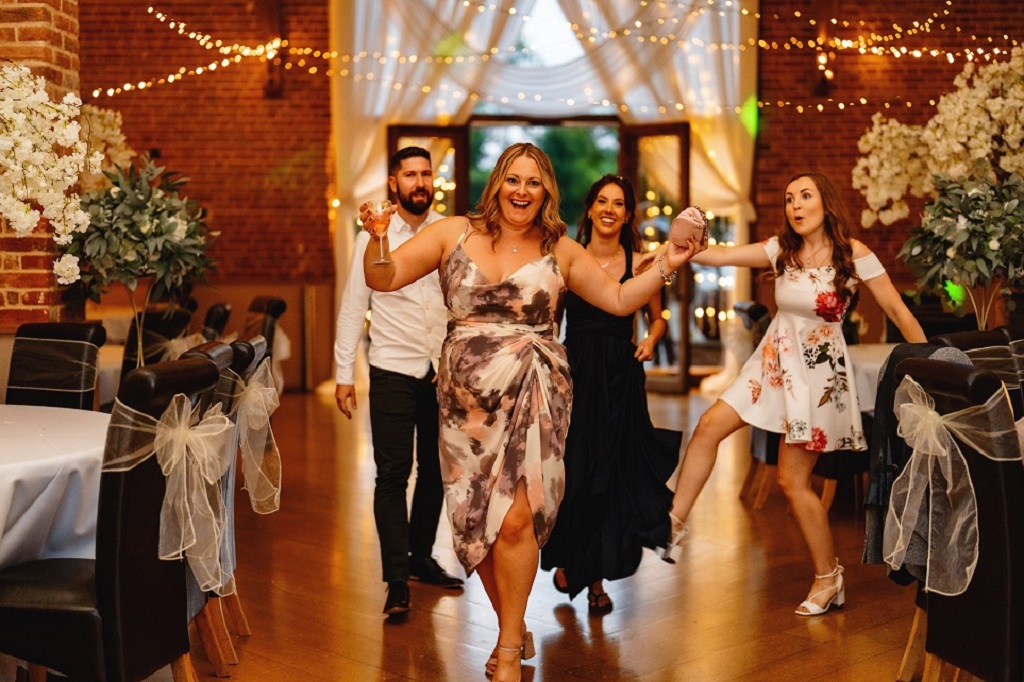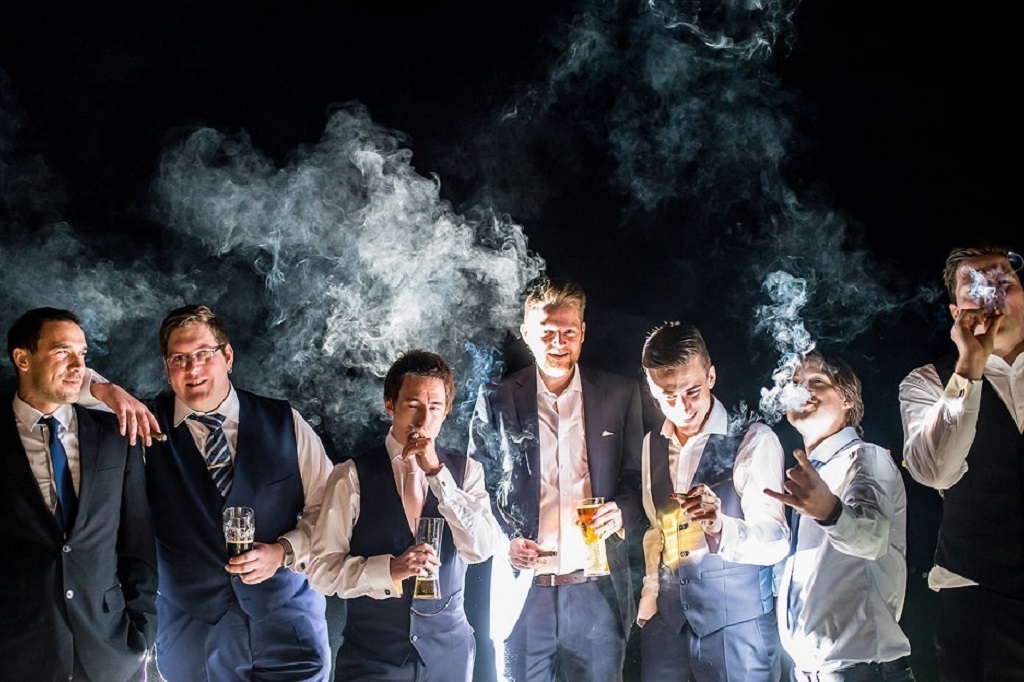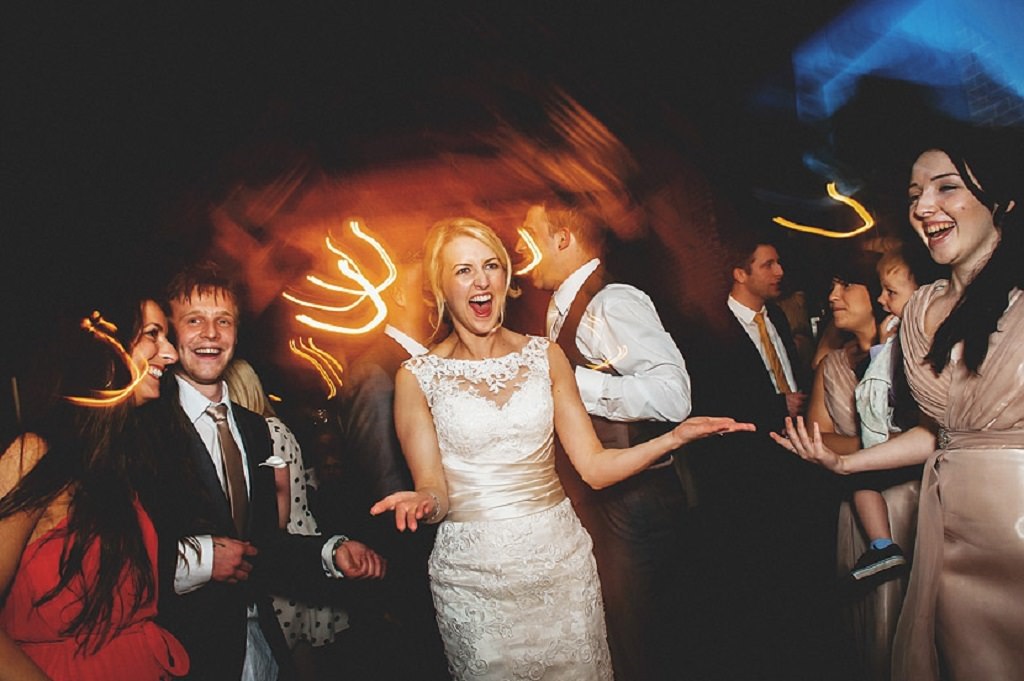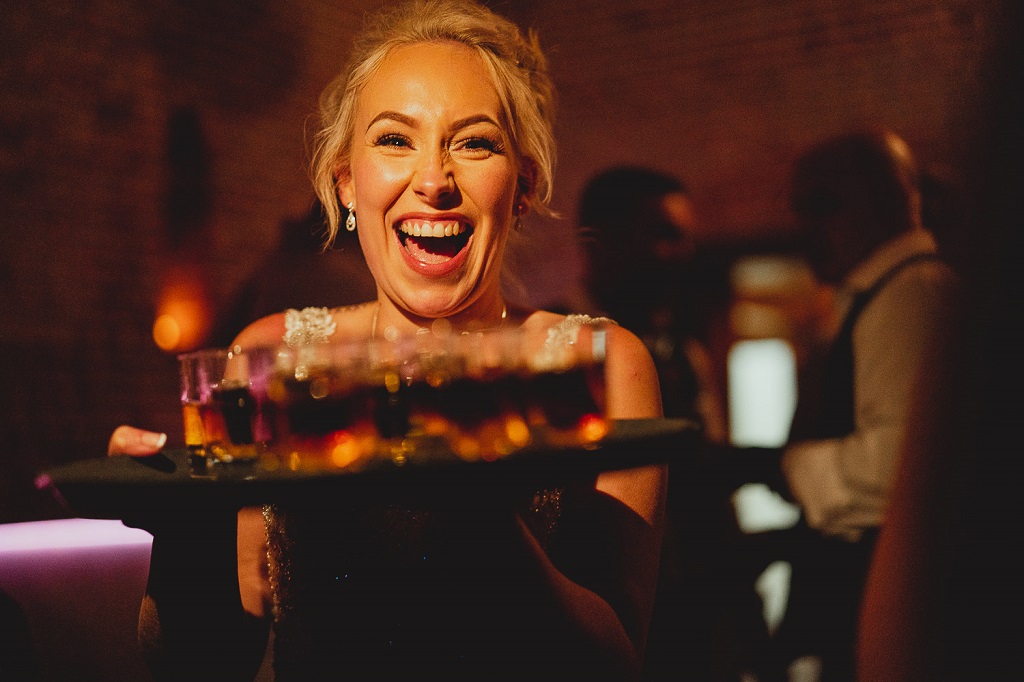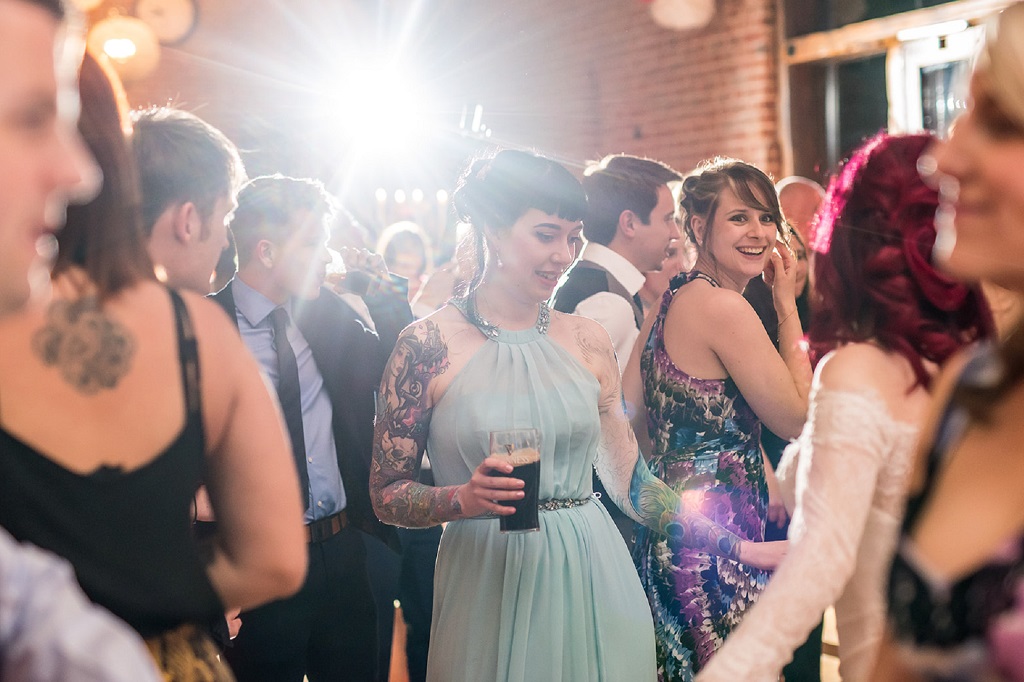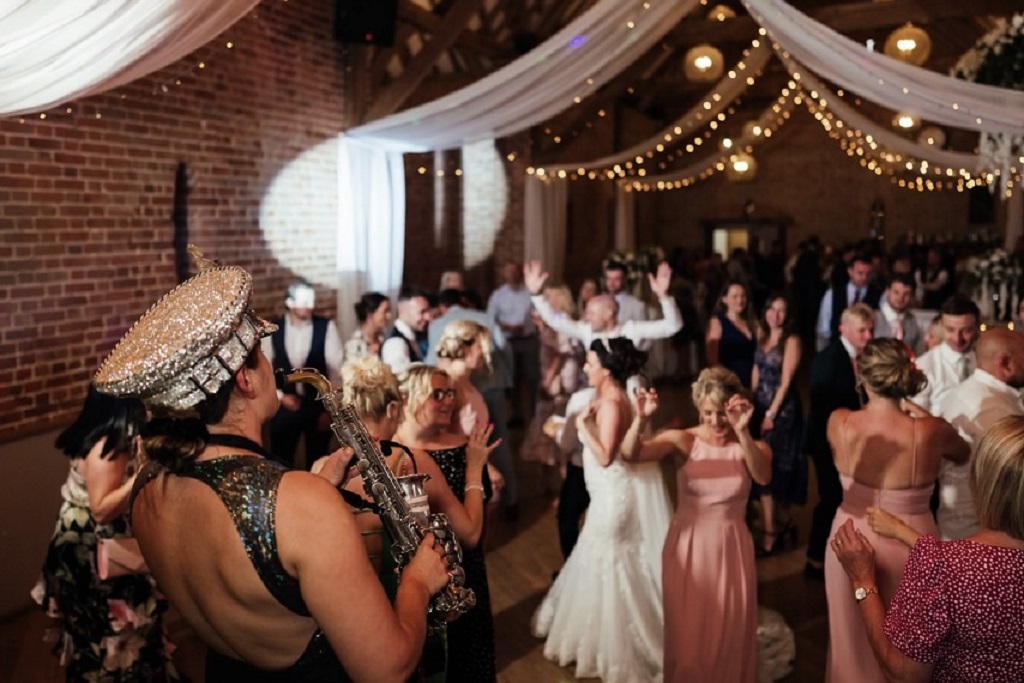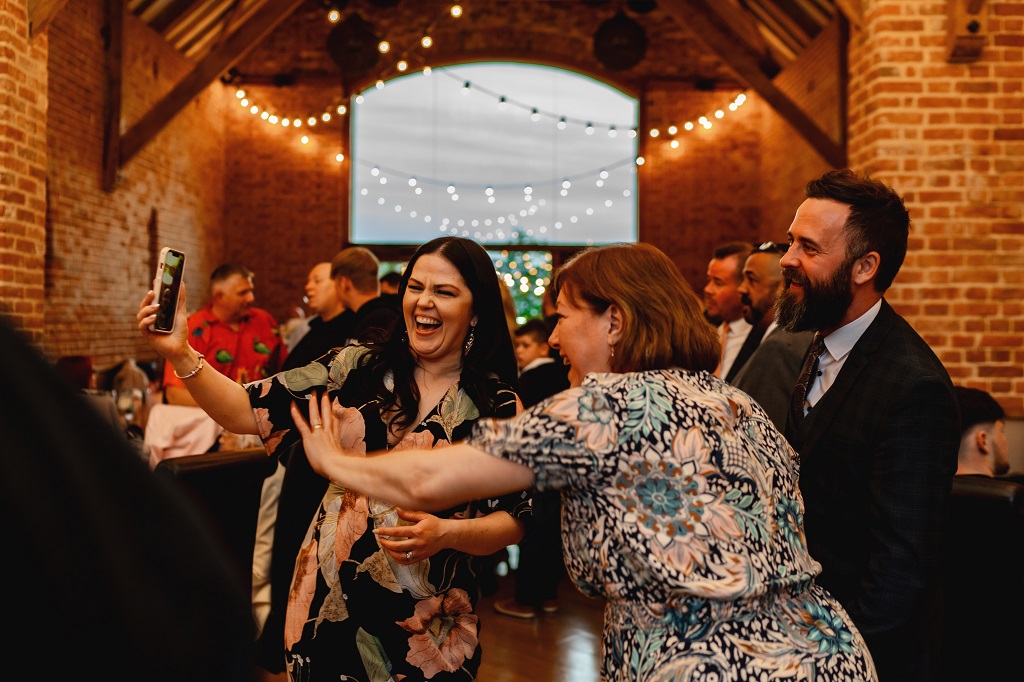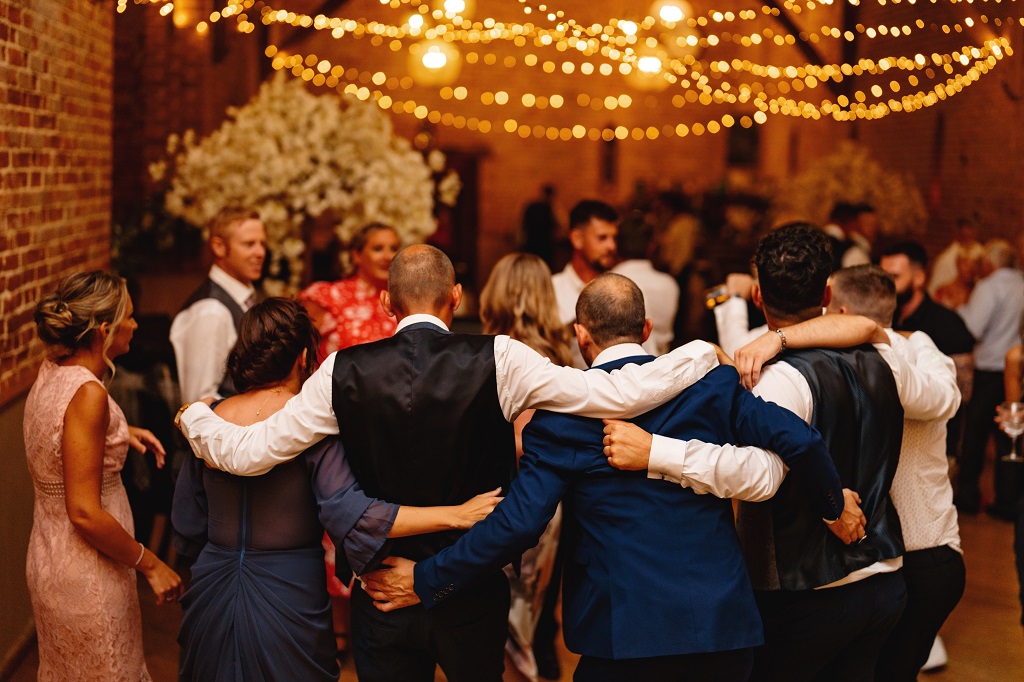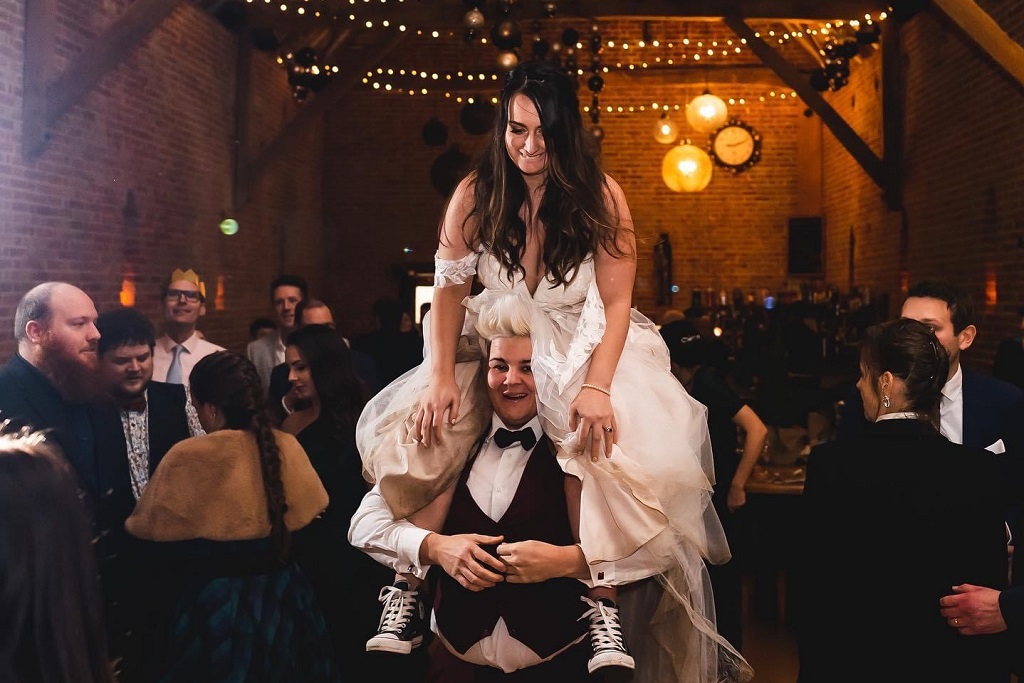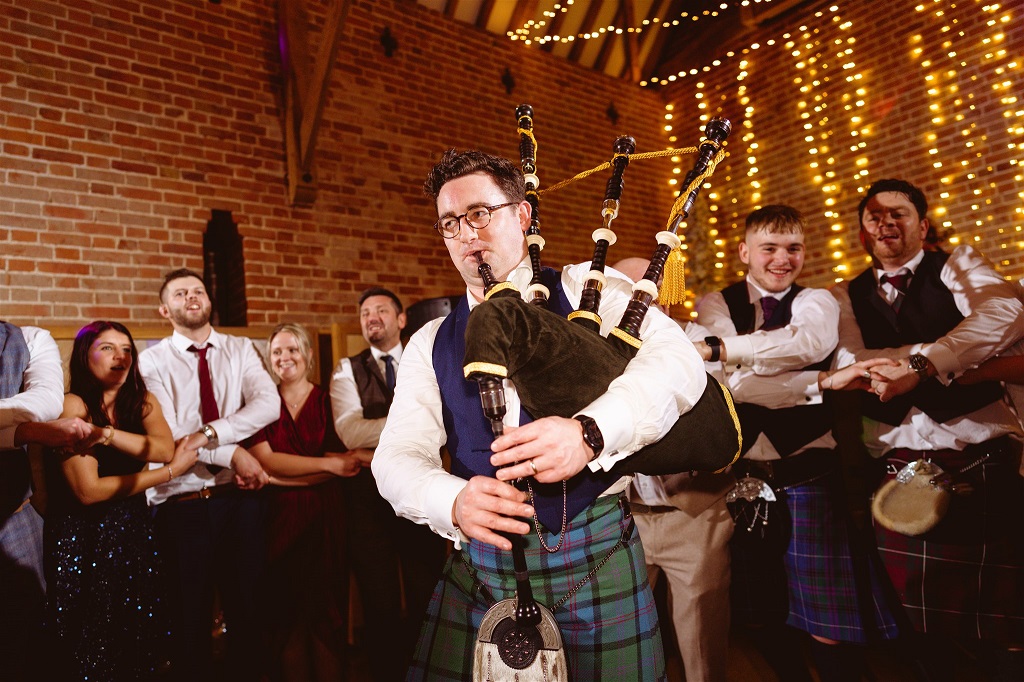 Our team is always on hand to help but we can also offer extended use three day hires if you prefer to do more yourself giving you access to the barn and grounds for three days instead of one.
Arrive the afternoon before your wedding to add personal touches to the space and to catch up with friends and family perhaps enjoying a rehearsal before Chef's BBQ on the eve of your wedding.  Breakfast will be provided to your accommodation on your wedding morning as you prepare for the perfect day and night of celebrations.  Brunch will be ready in the barn the morning after your wedding allowing everyone on site to gather together for a final time before bidding their farewell.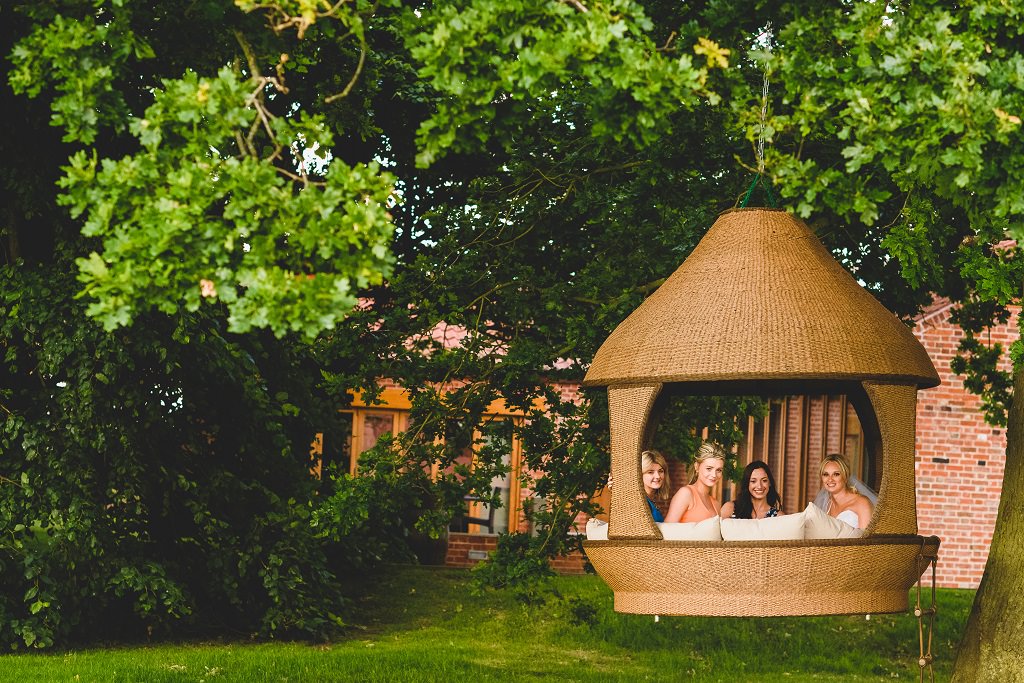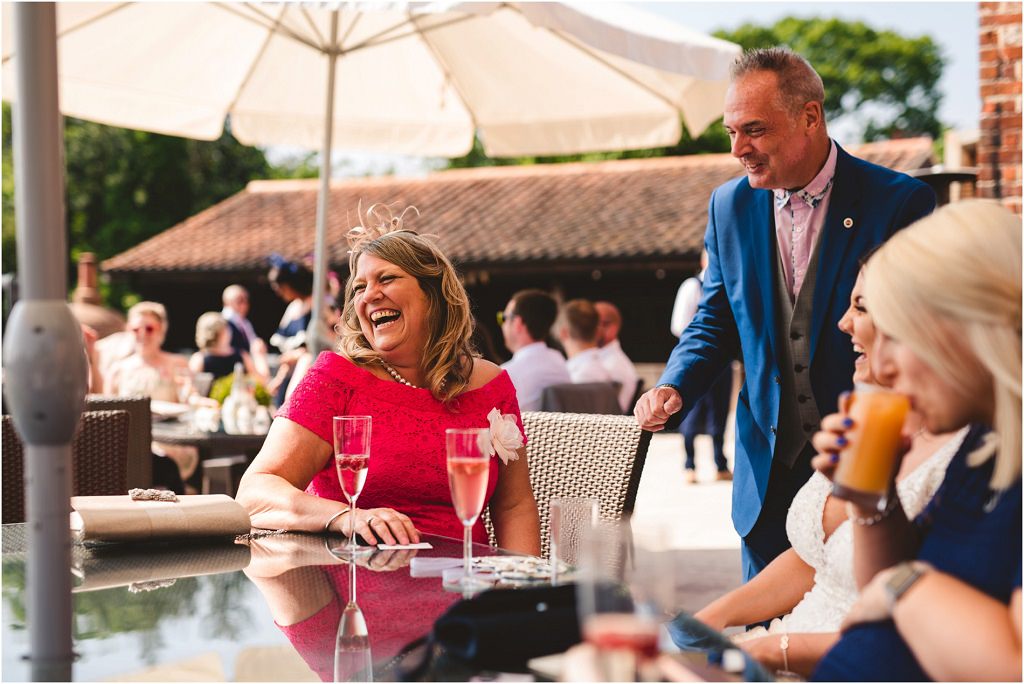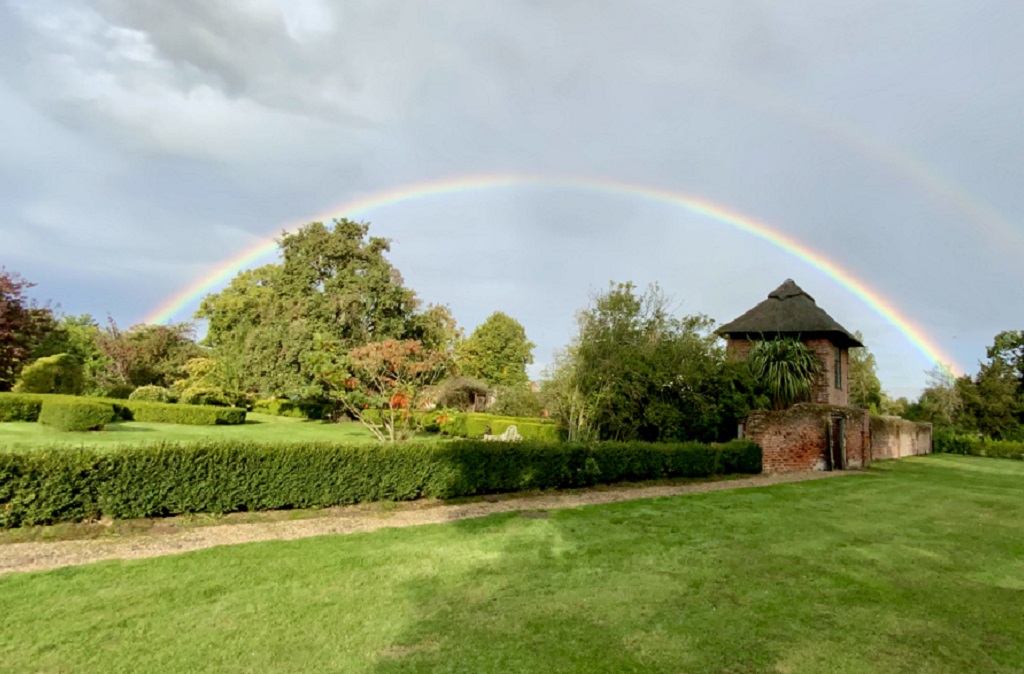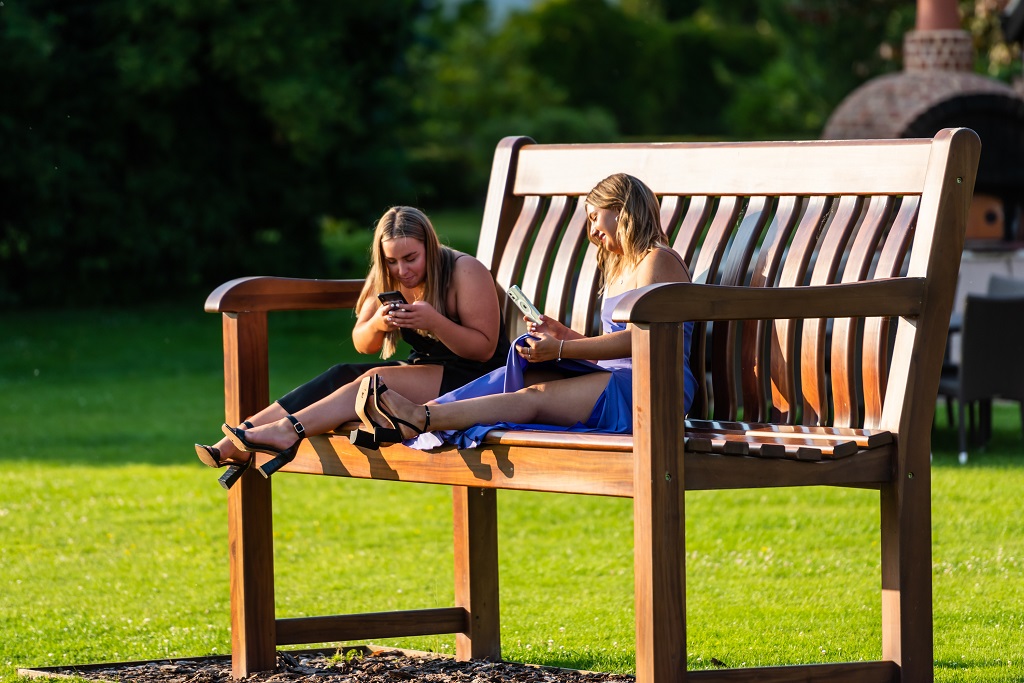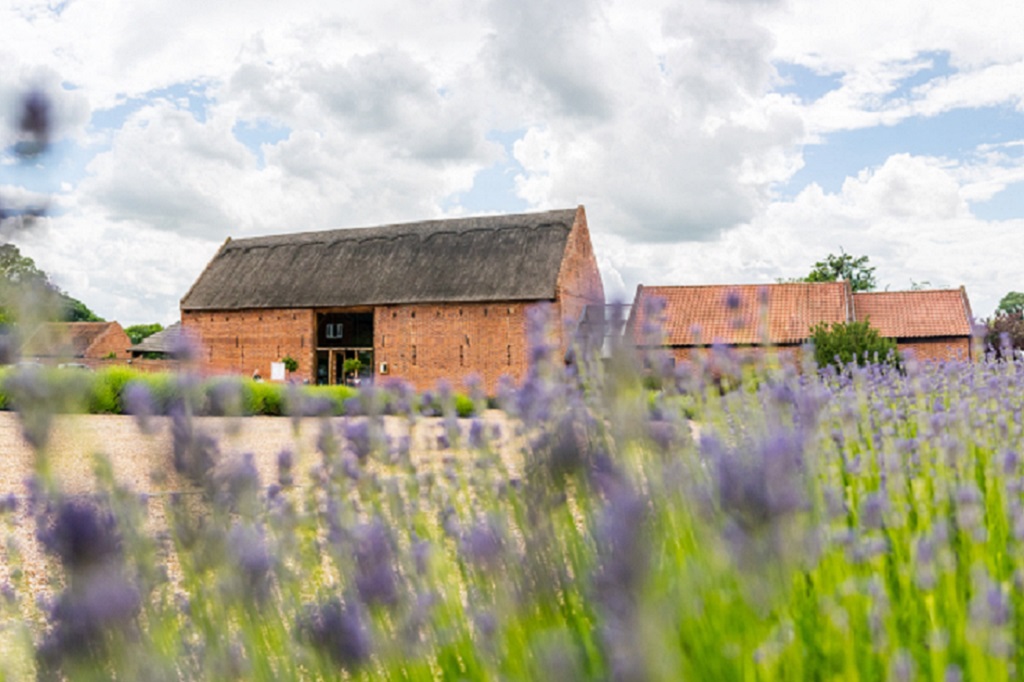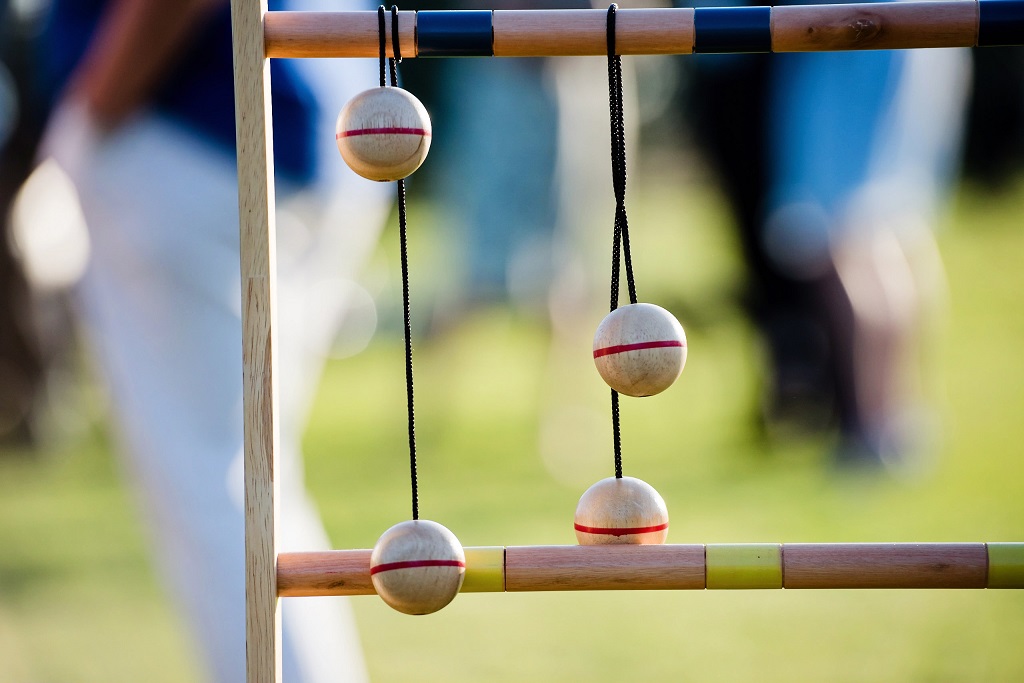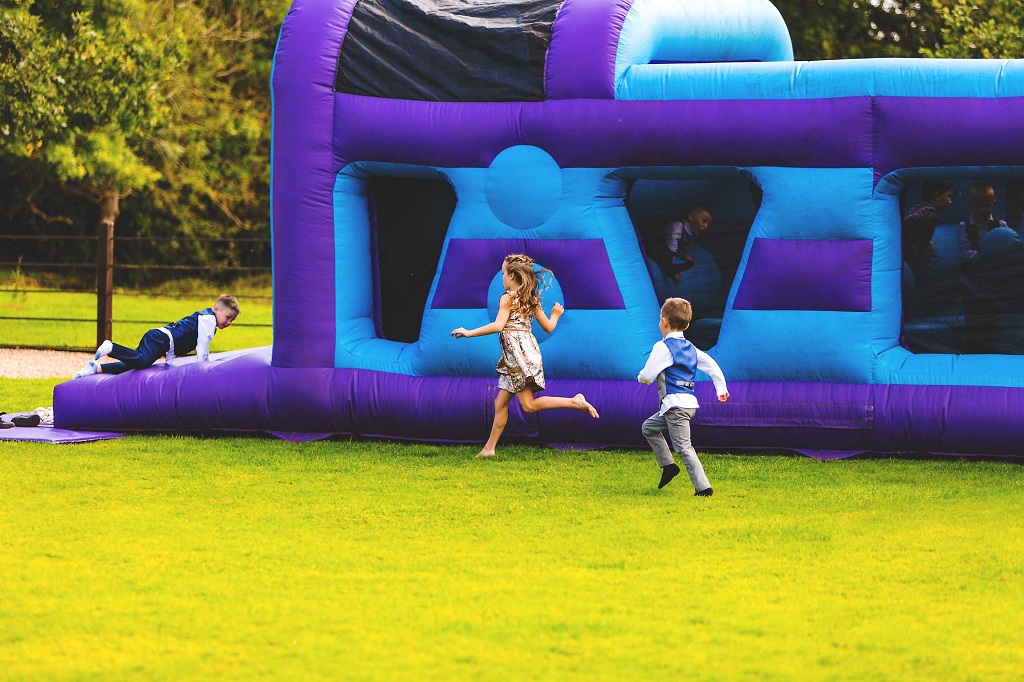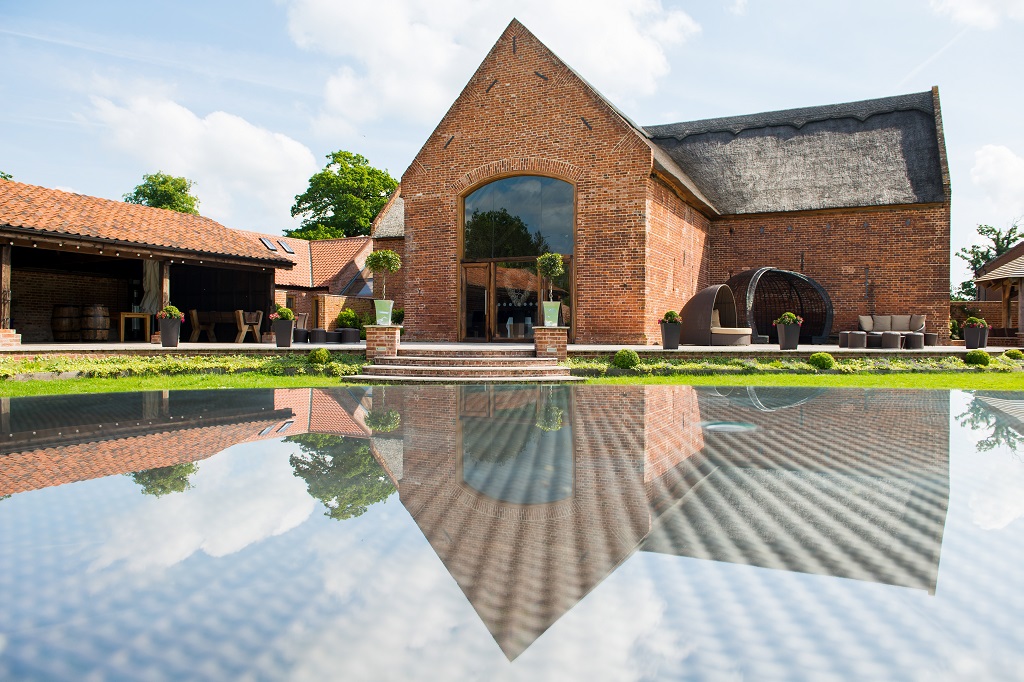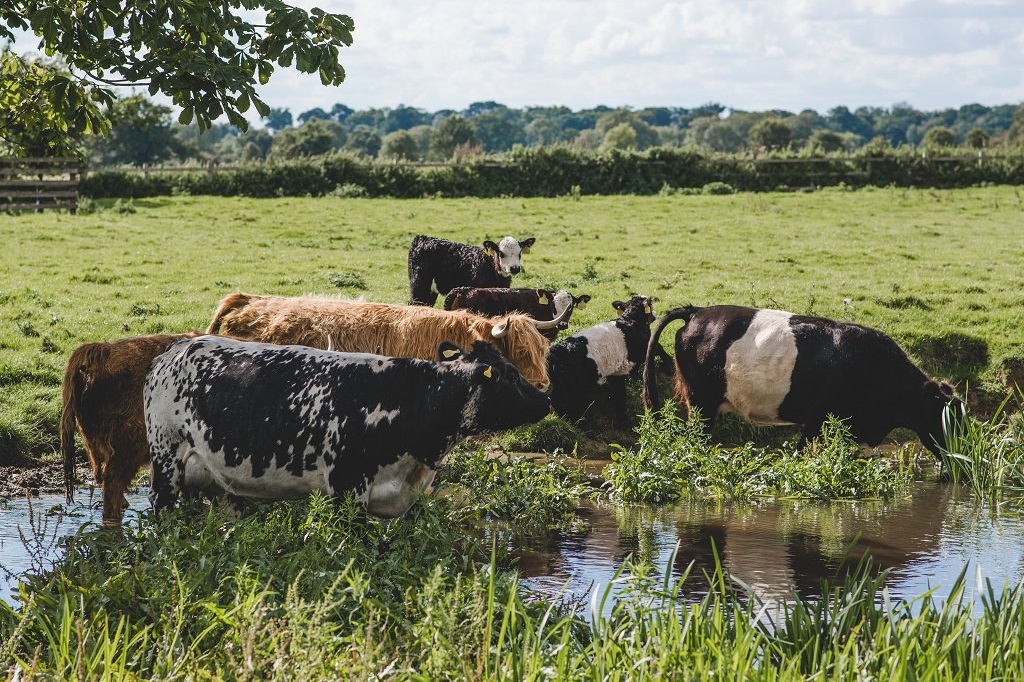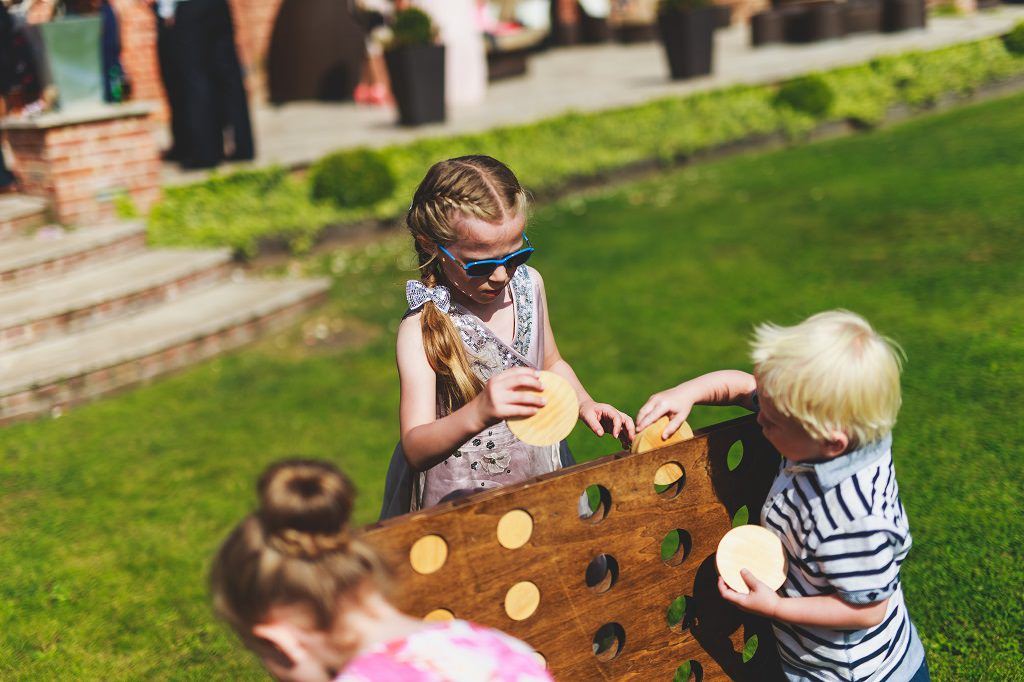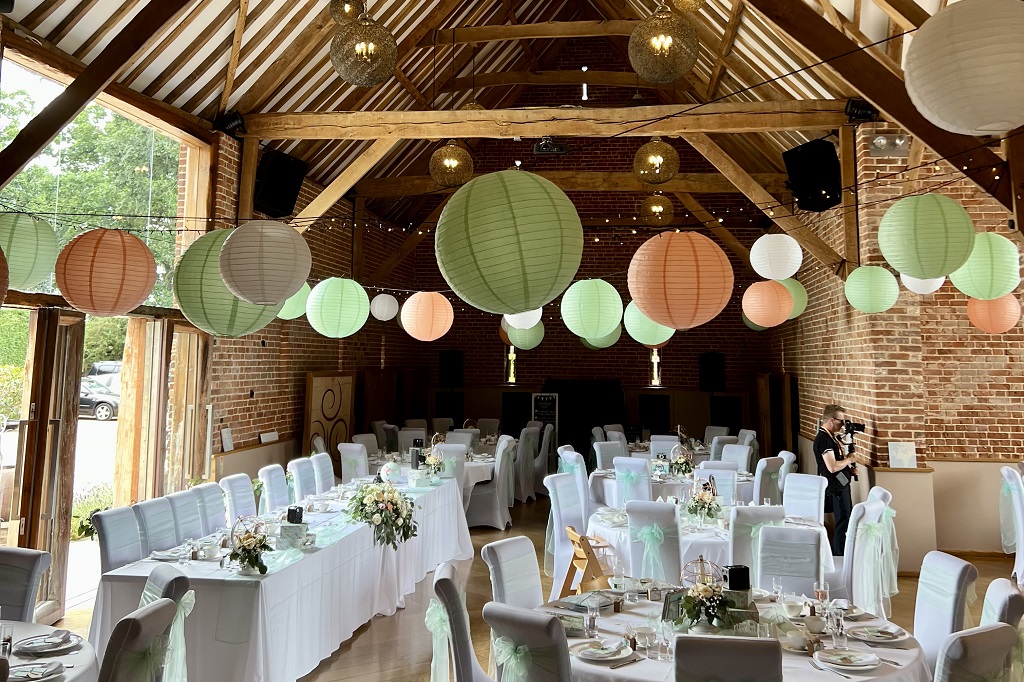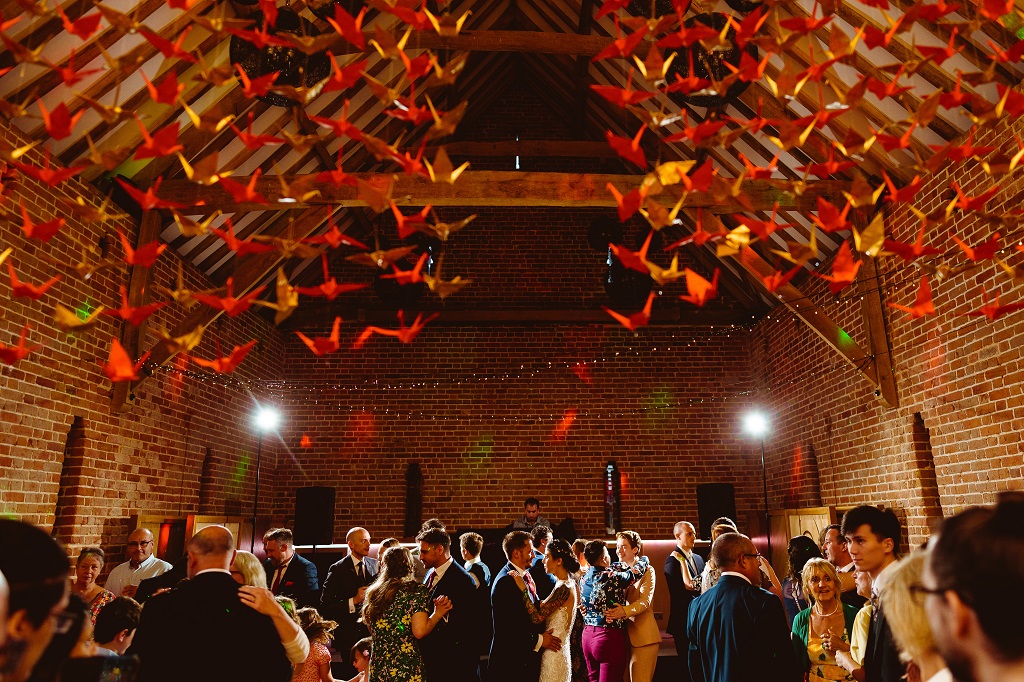 So many options, so many spaces, so many seasons and so many timelines, all flexible and tailored to you.