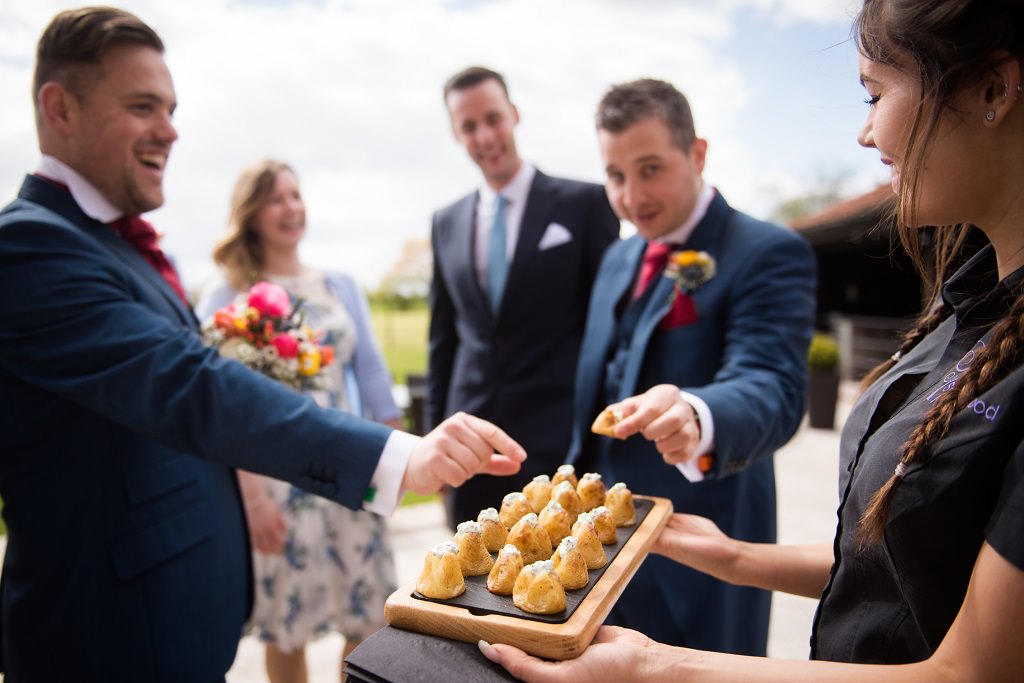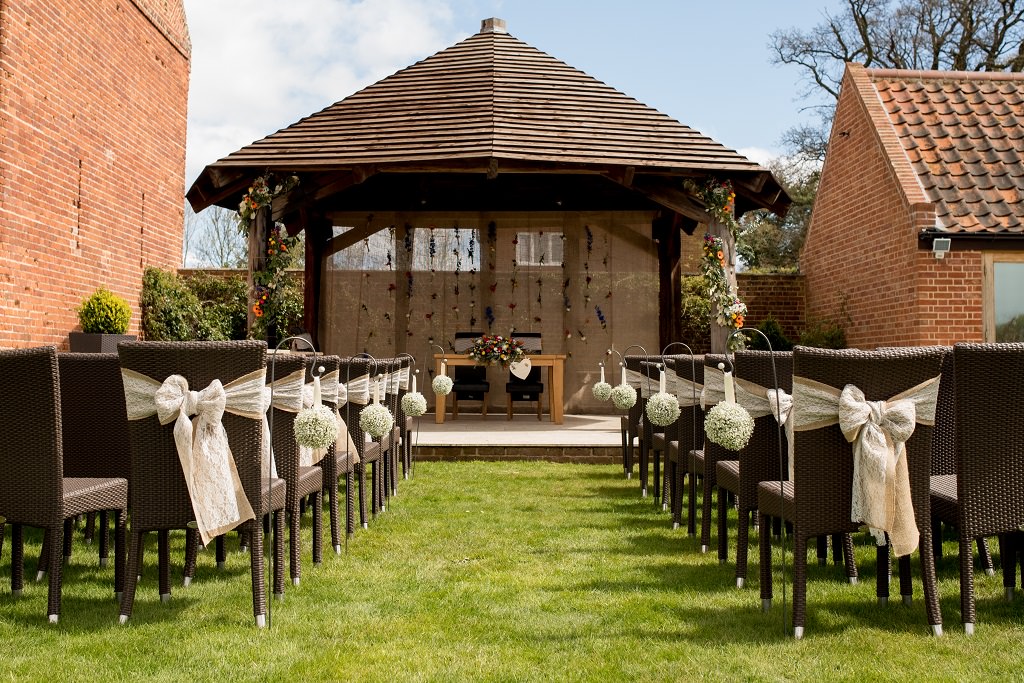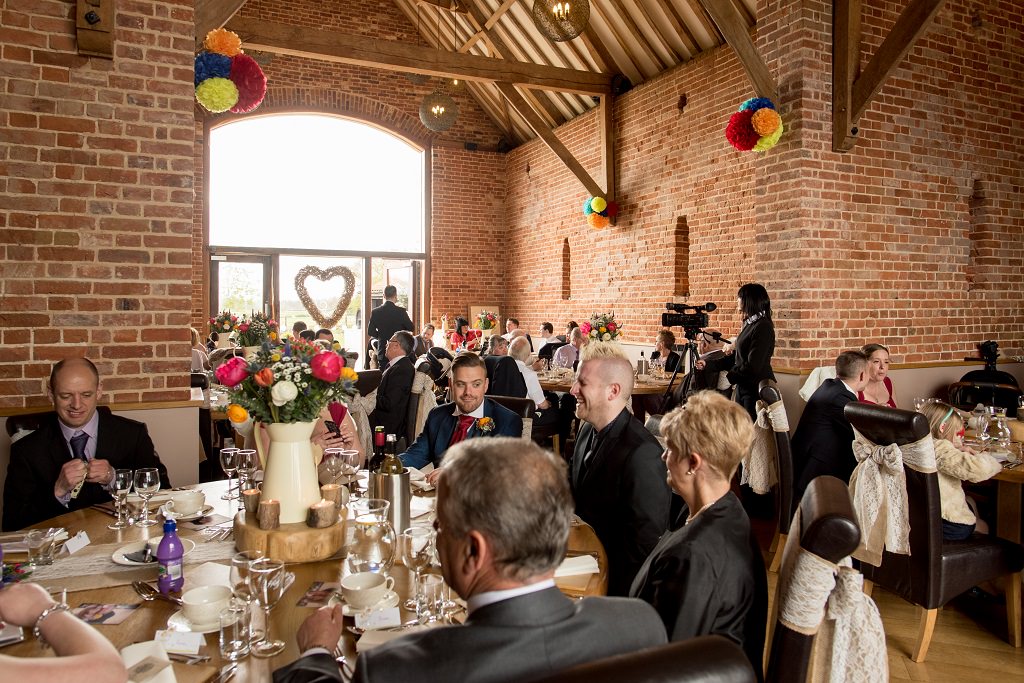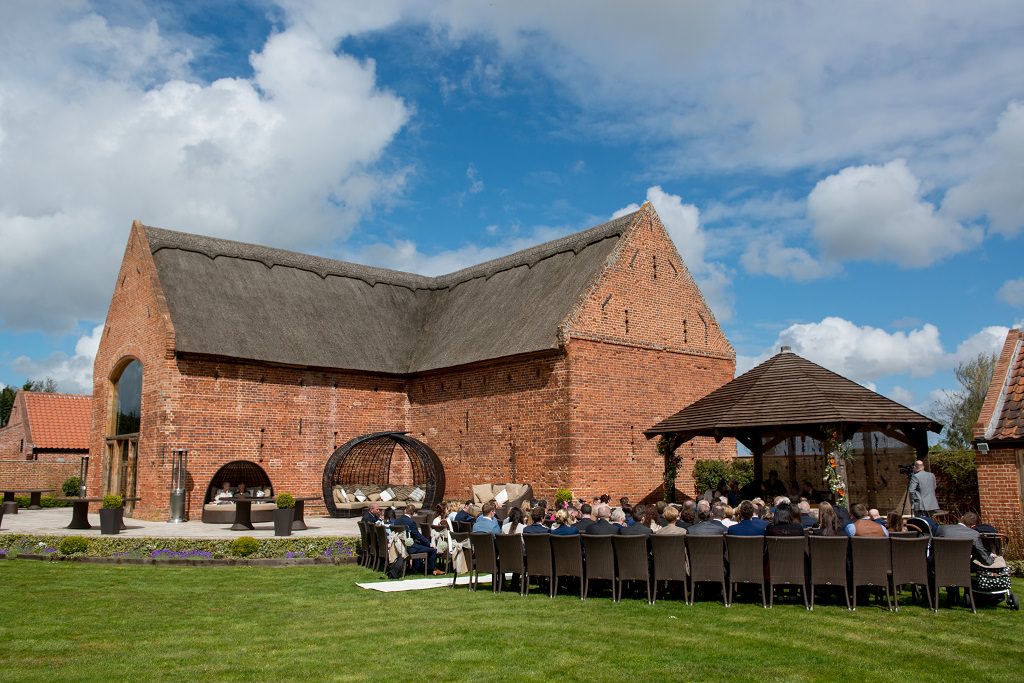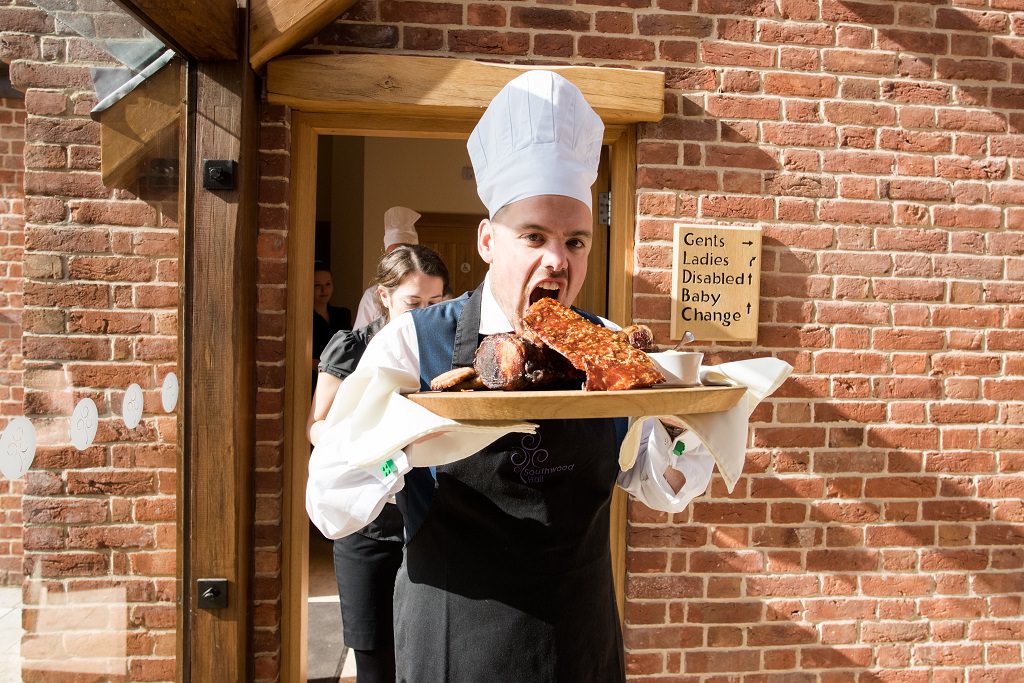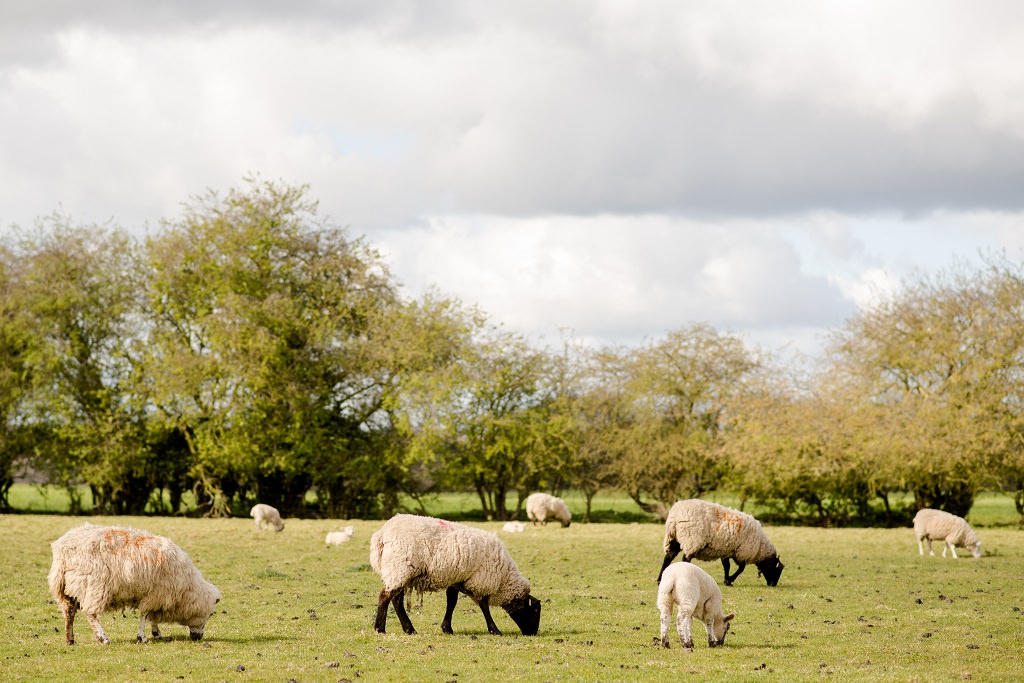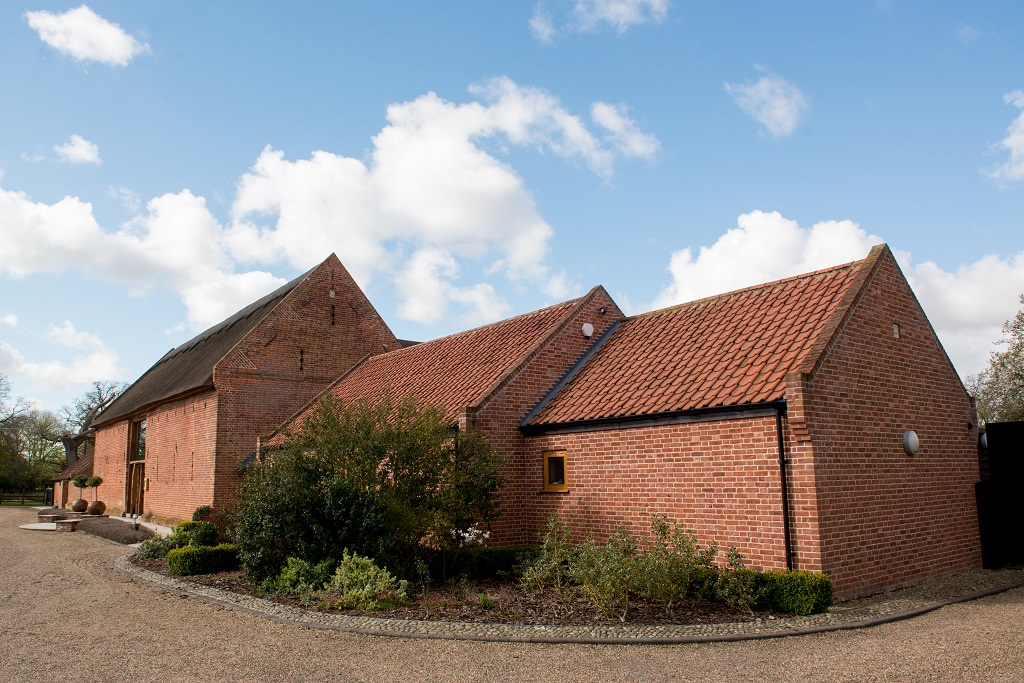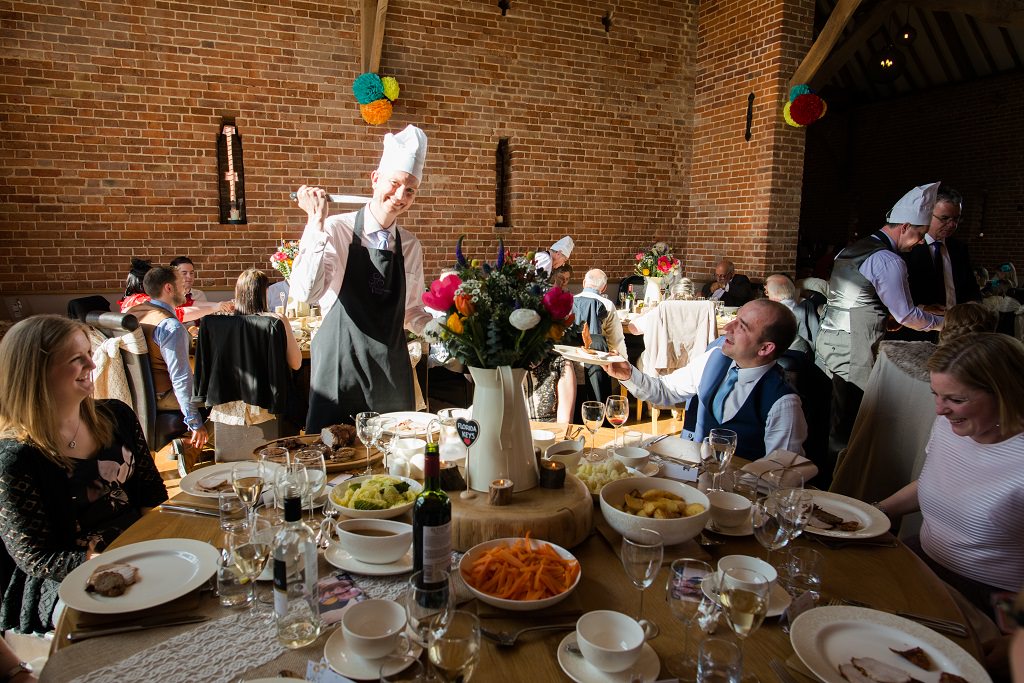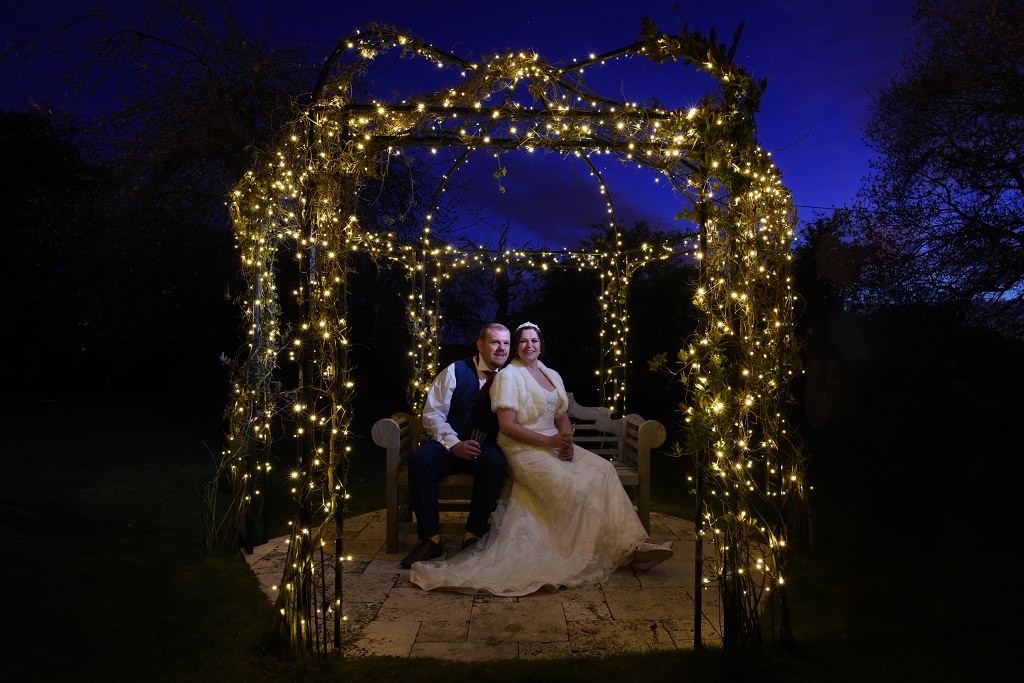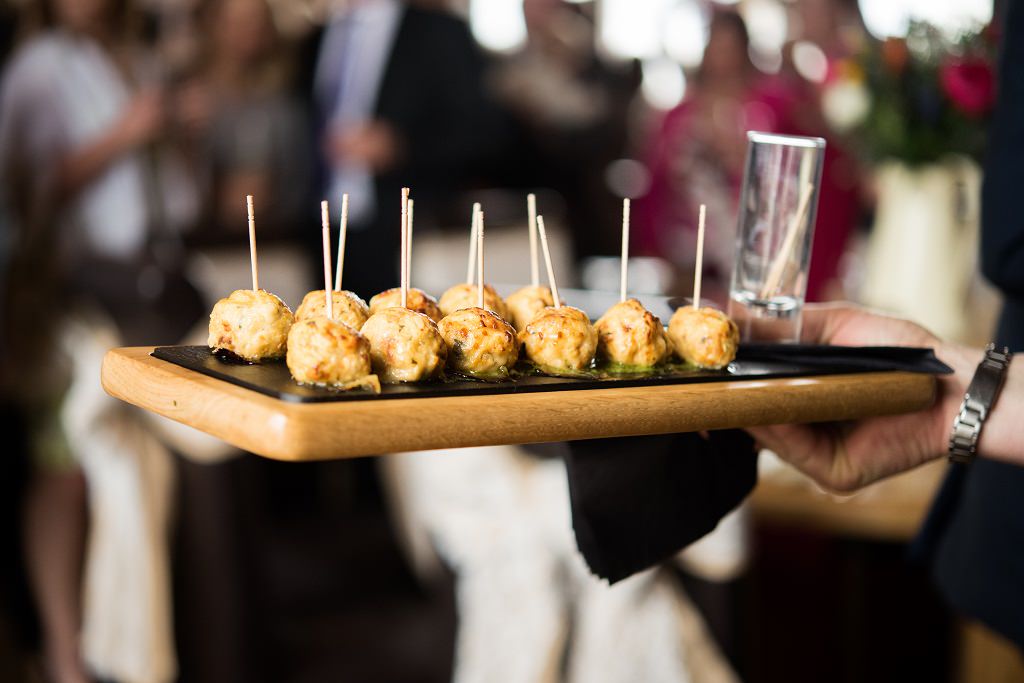 The April showers cleared just in time for our gorgeous bride to walk down the aisle in beautiful sunshine yesterday.
With the help of some lovely Registrars, Karl and Maria's dream of an outside ceremony in the gardens came true and what a stunning setting in which to exchange vows.  Maria had worked alongside stylists KWF to put together a scheme of bright spring colours with accents of rustic wood and hessian to decorate the barn and gardens.
Maria was calm and collected as she enjoyed her final preparations (no surprises there then from this super organised bride!) and was ready in good enough time to enjoy a last glass of prosecco with her bridesmaids before making her way over to the barn.
The bridal party stood ready with little page boy Theo and flower girl Isabella first to venture down the aisle alongside Maria's trusted bridesmaids in long raspberry gowns.  The bride herself couldn't hide her smile as she took Dad's hand, and after a last readjustment of her veil she was off into the sunshine.
Maria and Karl came together under the garden rotunda in front of a stunning floral hessian backdrop.  After vows had been exchanged there was a tense moment as the best man dropped the rings before giving guests a giggle as he revealed it was just a joke at the groom's expense! A lovely reading from Chloe brought a tear to guests' eyes and added to the individuality of this special ceremony.
The new Mr and Mrs Brett celebrated by enjoying Pimm's and prosecco on the lawn with their guests while canapes circulated and garden games were enjoyed by children and adults alike.  Musician Lee Vann serenaded guests with some tunes in the sunshine while Jemma of JMA photography whisked our couple away for some photographs in the Secret Garden.
It was soon time to invite guests to take their seats which they did with the aid of Maria and Karl's amazing seating plan.  A frame full of photos of the happy couple together was placed in a stunning floral frame courtesy of KWF florists.
Tables were decorated with wooden plinths and jugs full of bright spring flowers and each guest had a little packet of their own seeds to take home with them to sow with love as a memento.  The barn had gorgeous splashes of colour with bright pom poms hanging from the beams to bring it all together.
It has been clear from first meeting Maria and Karl that they are fun loving and their day was going to reflect that. True to character, as this couple were announced as the new Mr and Mrs Brett to their awaiting loved ones, they sprinted into the room, dishing out high fives and dancing madly to Survivor's, Eye of the Tiger!
The wedding breakfast was started with either a prawn salad or delicious breaded brie wedges before the chosen few were taken off to meet Chef to collect the roast pork joints to be carved at the tables.  A trio of desserts followed, with coffee to finish, although it seemed that the most popular dish of the day was the ice cream sundae served to only the most discerning of guests.
As speeches (complete with embarrassing photographs on the giant projector) came to a close, guests headed back out onto the terrace to enjoy the last of the sun and to visit the VW camper van photo booth for some silly snaps.
Guests were invited to head back inside to see the bride and groom cut their incredible Lego themed cake before heading to the dance floor for their first dance.
Romantic, twinkling fairy lights lined the ceiling of the Barbecue Lodge as guests made their way out to enjoy pizza before continuing to party the night away to the sounds of the awesome Joe Ringer Band.
Karl and Maria, it has been a pleasure to help you put your plans in place for such an incredible day and we wish you every happiness together.
Photo credit: JMA photography