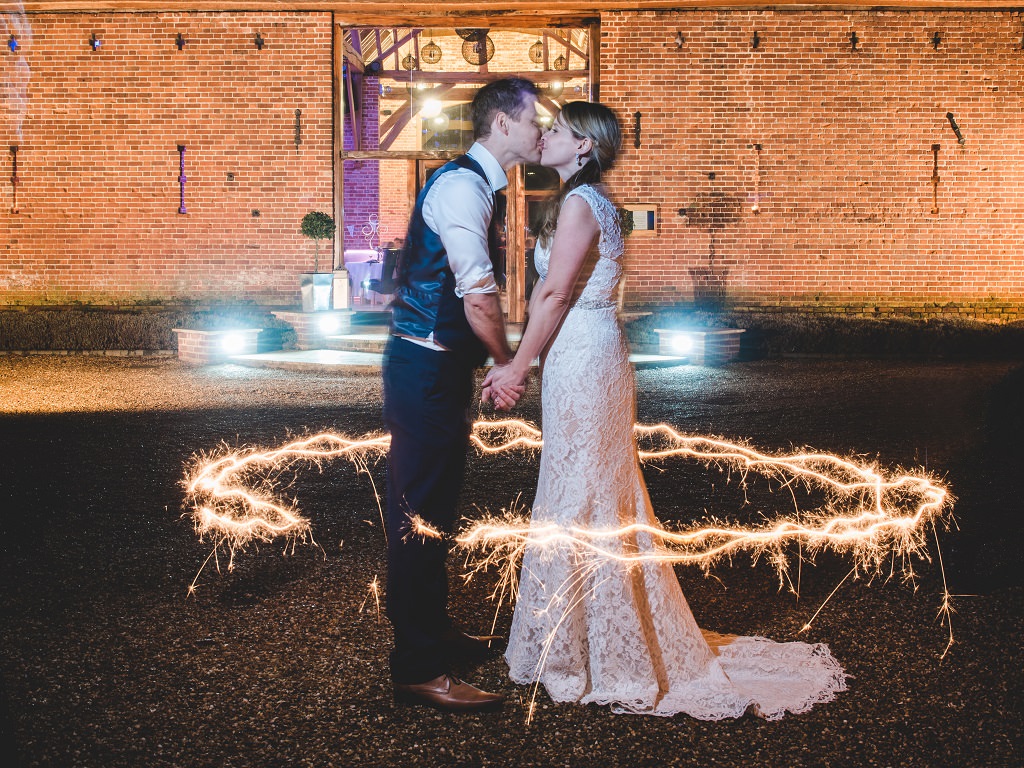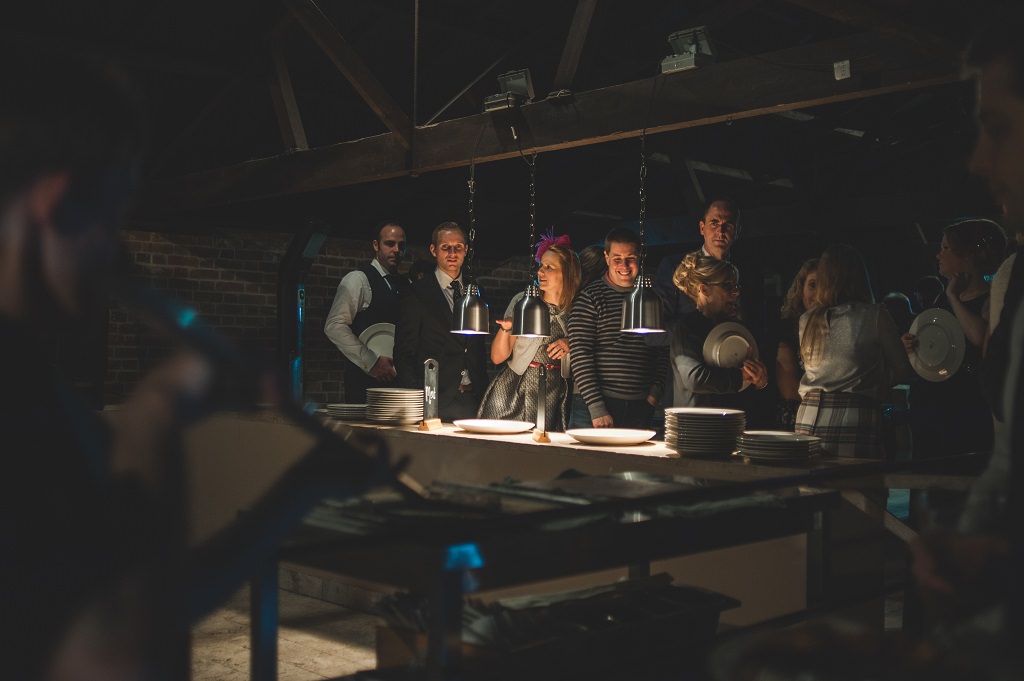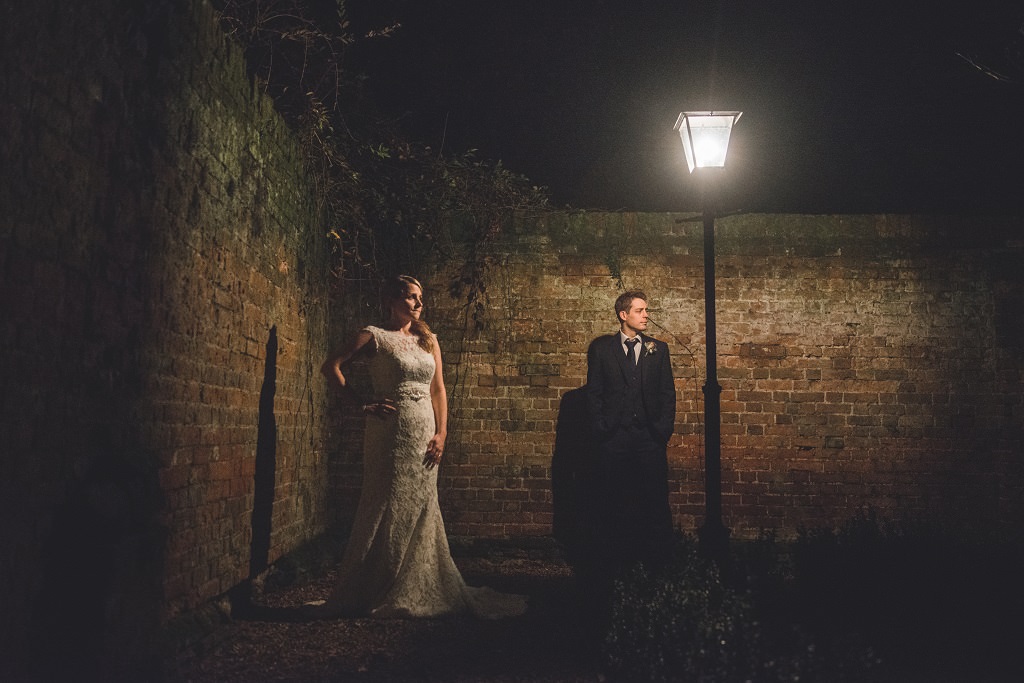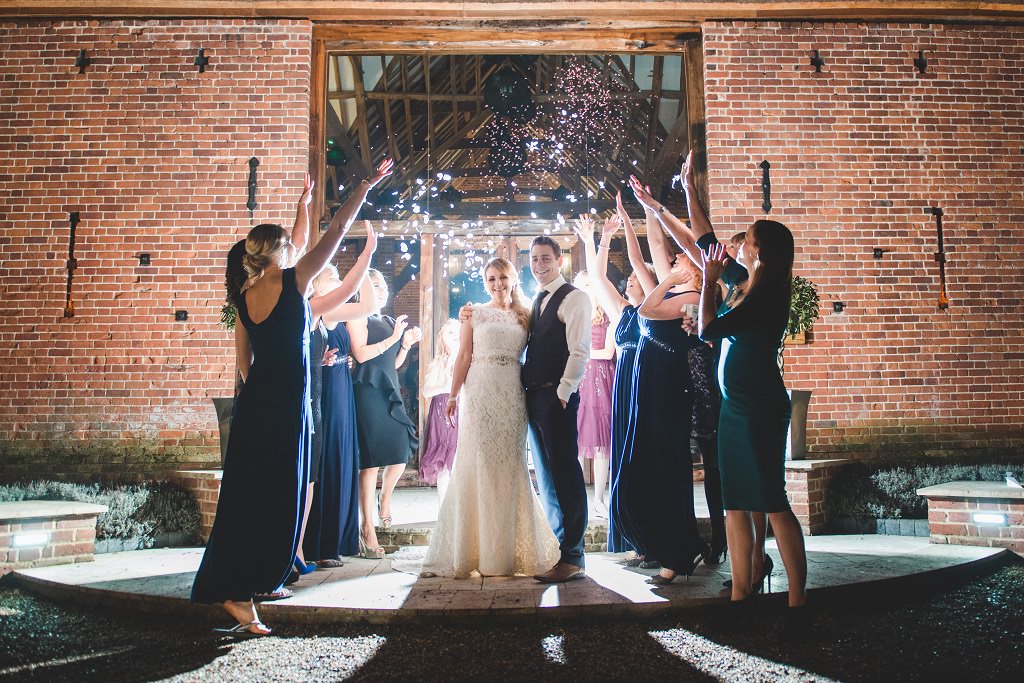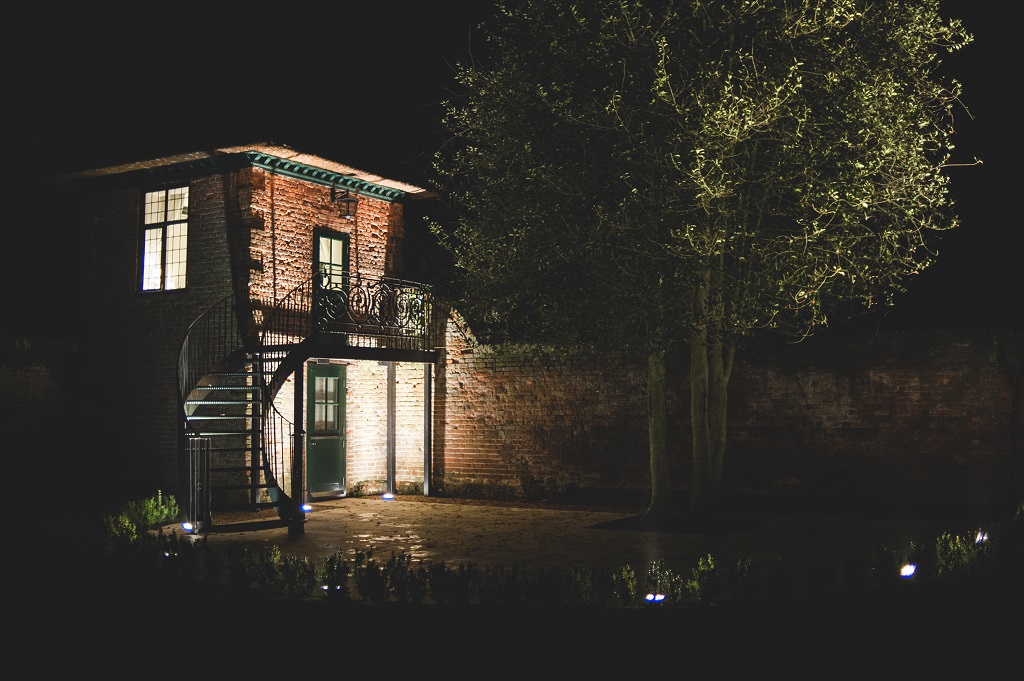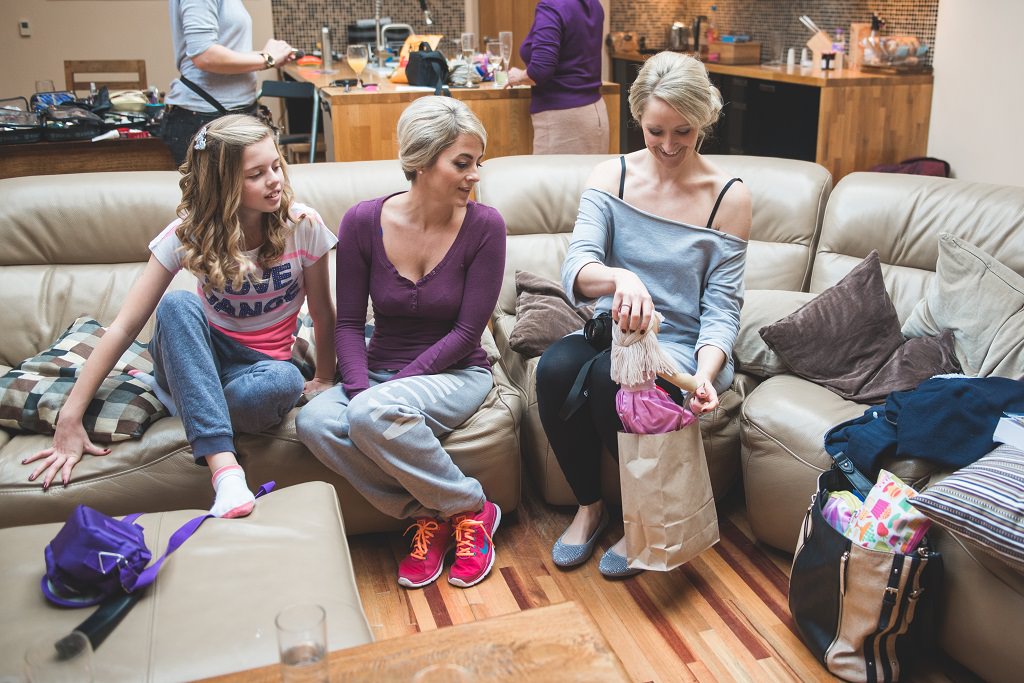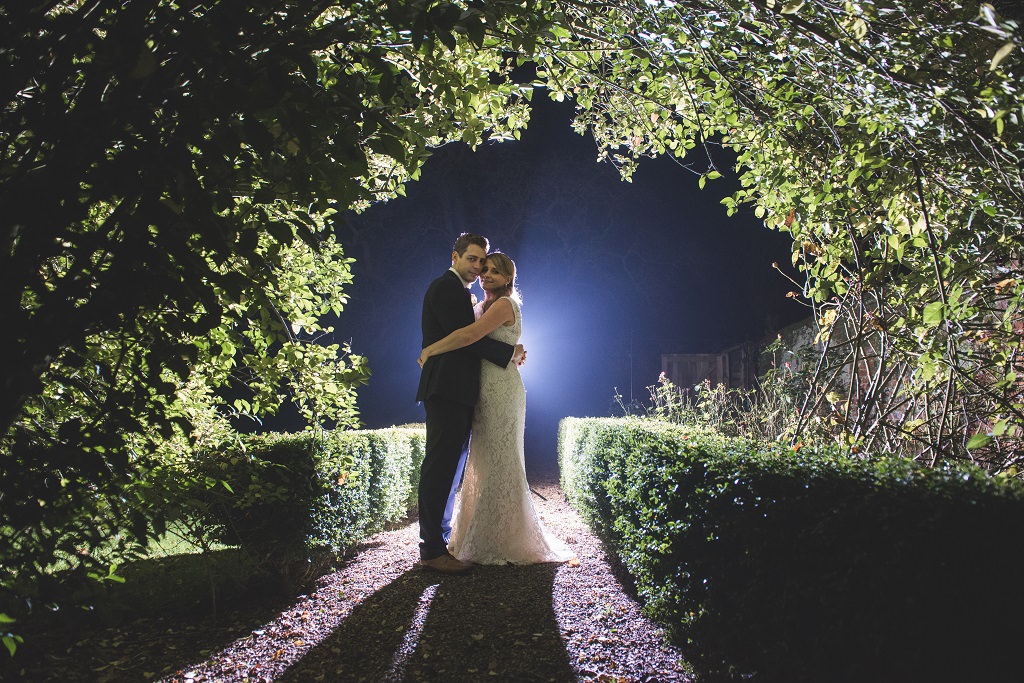 Sparks were flying in Coronation Barn but luckily fireman Andrew was there to keep watch awaiting the arrival of his gorgeous wife-to-be from the Cartshed Lodge.
Joanne was smouldering as she appeared, arm in arm with her mum, looking breath taking in a fitted lace gown with hair and makeup preened to perfection thanks to Donna and Love Moi's Emily.   A super excited Ethan looked adorable in his little waistcoat complete with miniature buttonhole as he helped to look after the rings for mummy and daddy.
Warming mulled wine was perfect for the season as guests followed our bride and groom out onto the terrace for photographs in the brisk winter air.  We can't wait to see the photographs as the comments spread like wild fire someone shouted out 'you look like you're in a magazine shoot guys!'-  Some more great work from the talented Jemma from JMA Photography!
Inside the barn mistletoe complimented the seating plan and handwritten luggage tags for each guest.  Little brown paper favour bags gave the perfect hint for what was to come!  Guests devoured their warm chocolate brownies and charged their glasses ready for the speeches.
Most of their guests knew Andrew is generally a man of few words, but he found a few heartfelt and special words for his new wife and their adorable son.  Joanne's mother was next up with some praise and admiration for her daughter and new son in law.  Finally it was the turn of the dynamic duo, Richard and Adam, who were on fire reliving tales of Andrew's past to embarrass him as best men should!
The evening catering options was clearly chosen for good reason.  Fresh pizzas cooked in our wood burning oven and the famous Southwood S'mores, toasting marshmallows over flames – quite a handful for our team with white watch constantly on hand to tackle the fire and enjoy their feast!
The evening soon got going with Andew's personalised party playlist.  The cake, complete with topper depicting Andrew, Joanne and Ethan to a T, was cut before it was time for our couple's first dances as a married couple as they danced not one, but two dances for their adoring crowd.
What a busy few months it has been for our happy couple with not only planning their wedding but also moving into their new home and taking care of Ethan.  We are sure you will agree that all the hard work paid off after an unforgettable day!
We hope your love continues to burn bright, it has been a privilege for our family to host yours!
Photo credit: JMA Photography