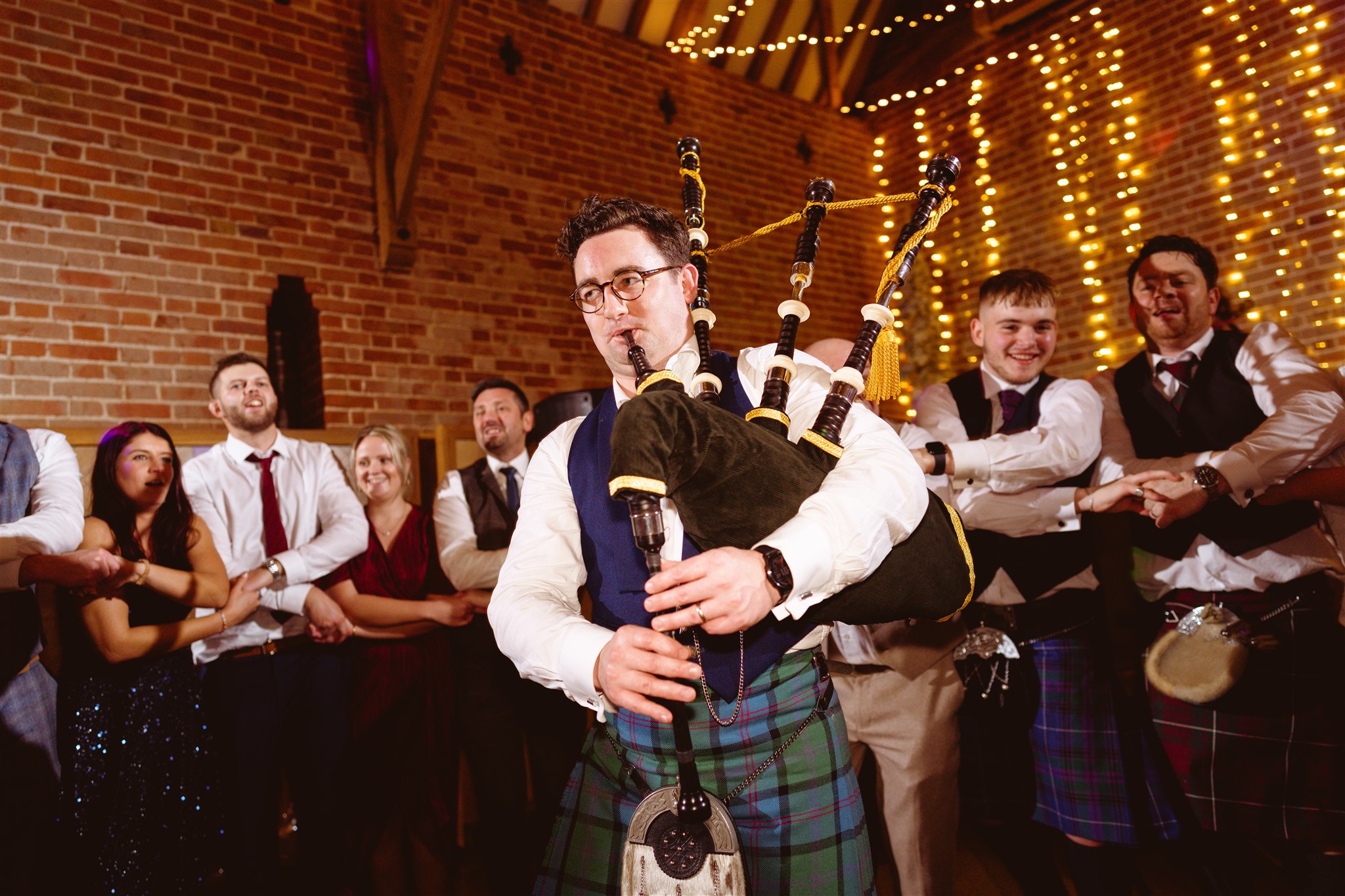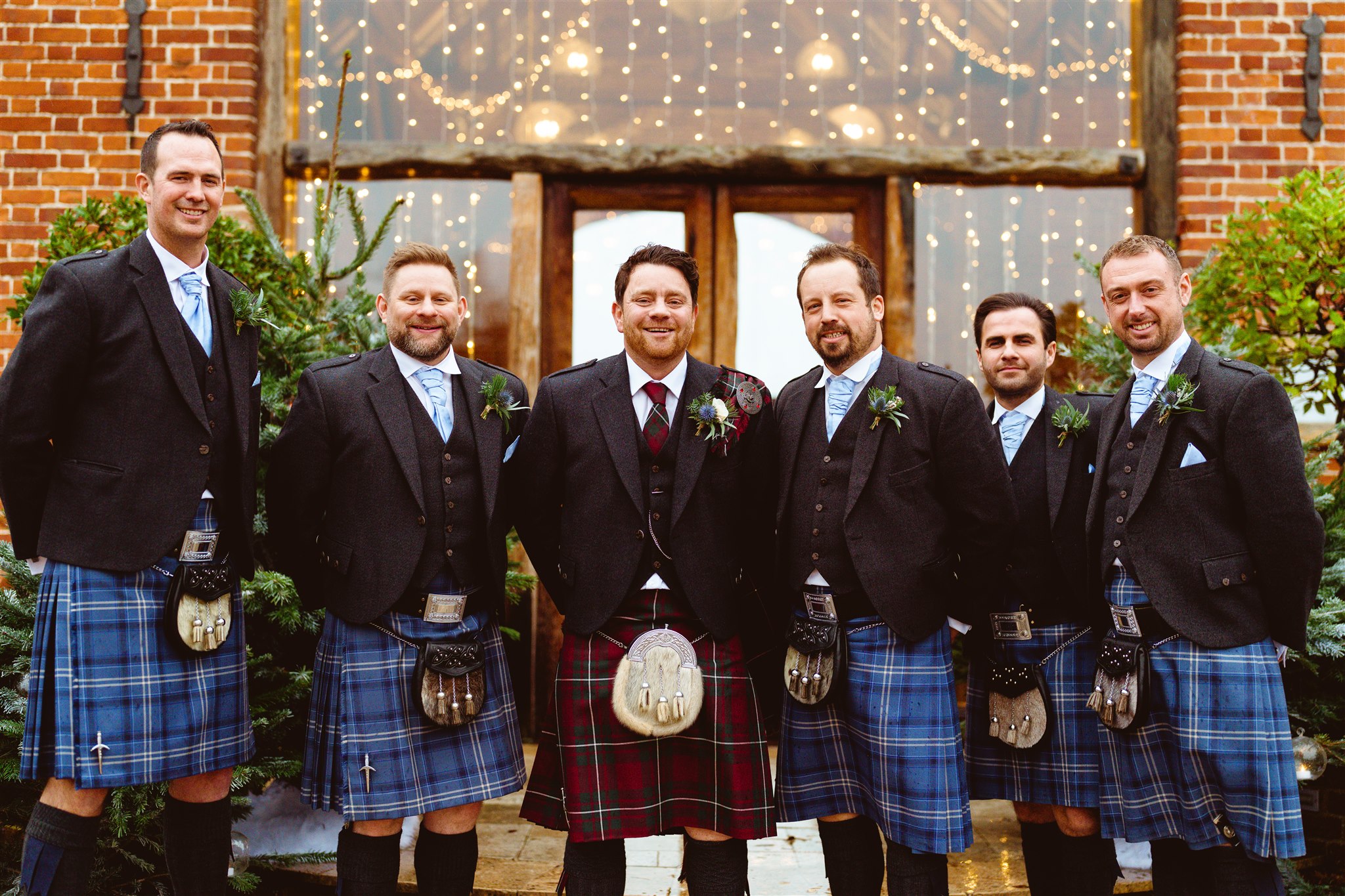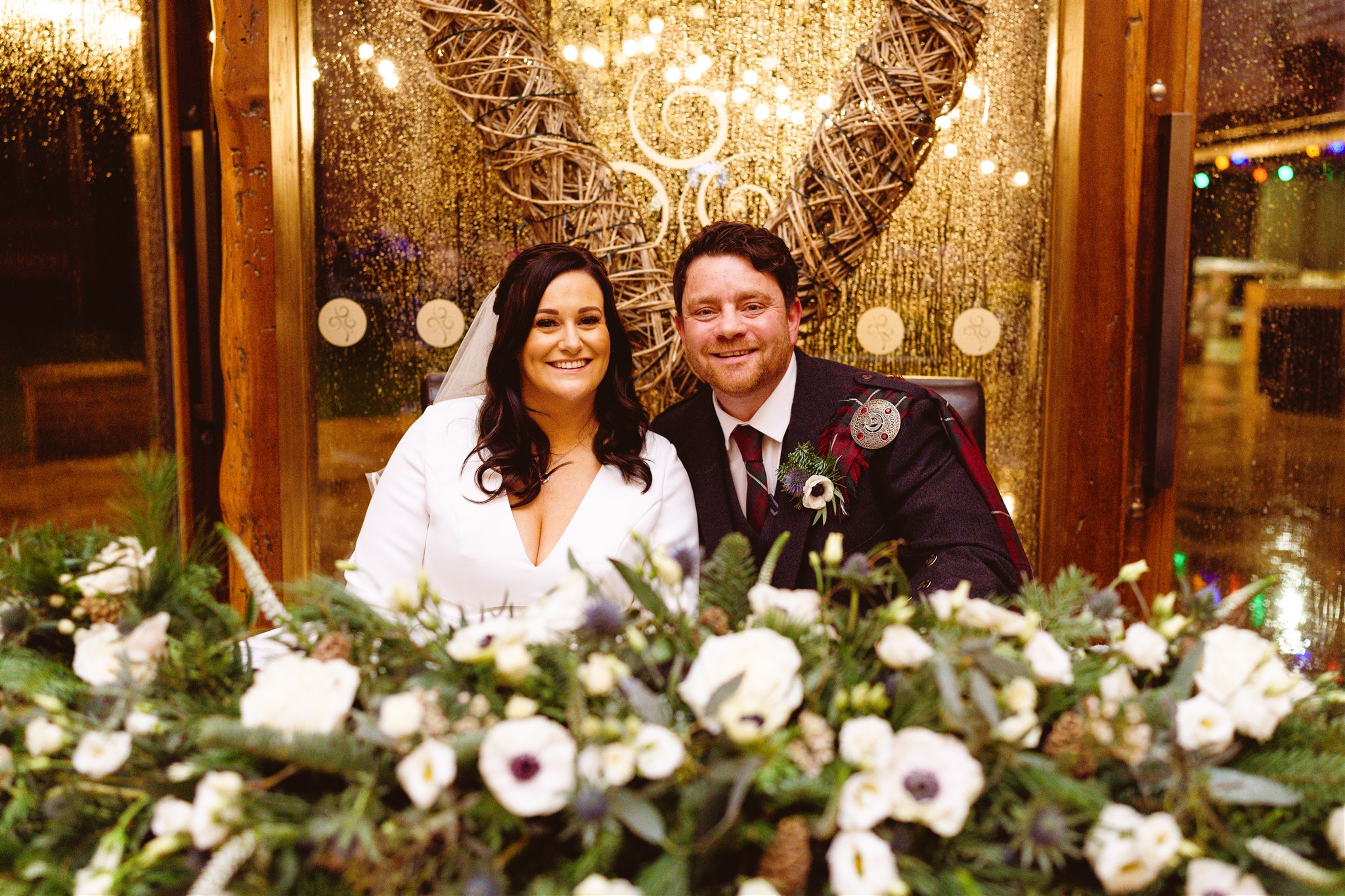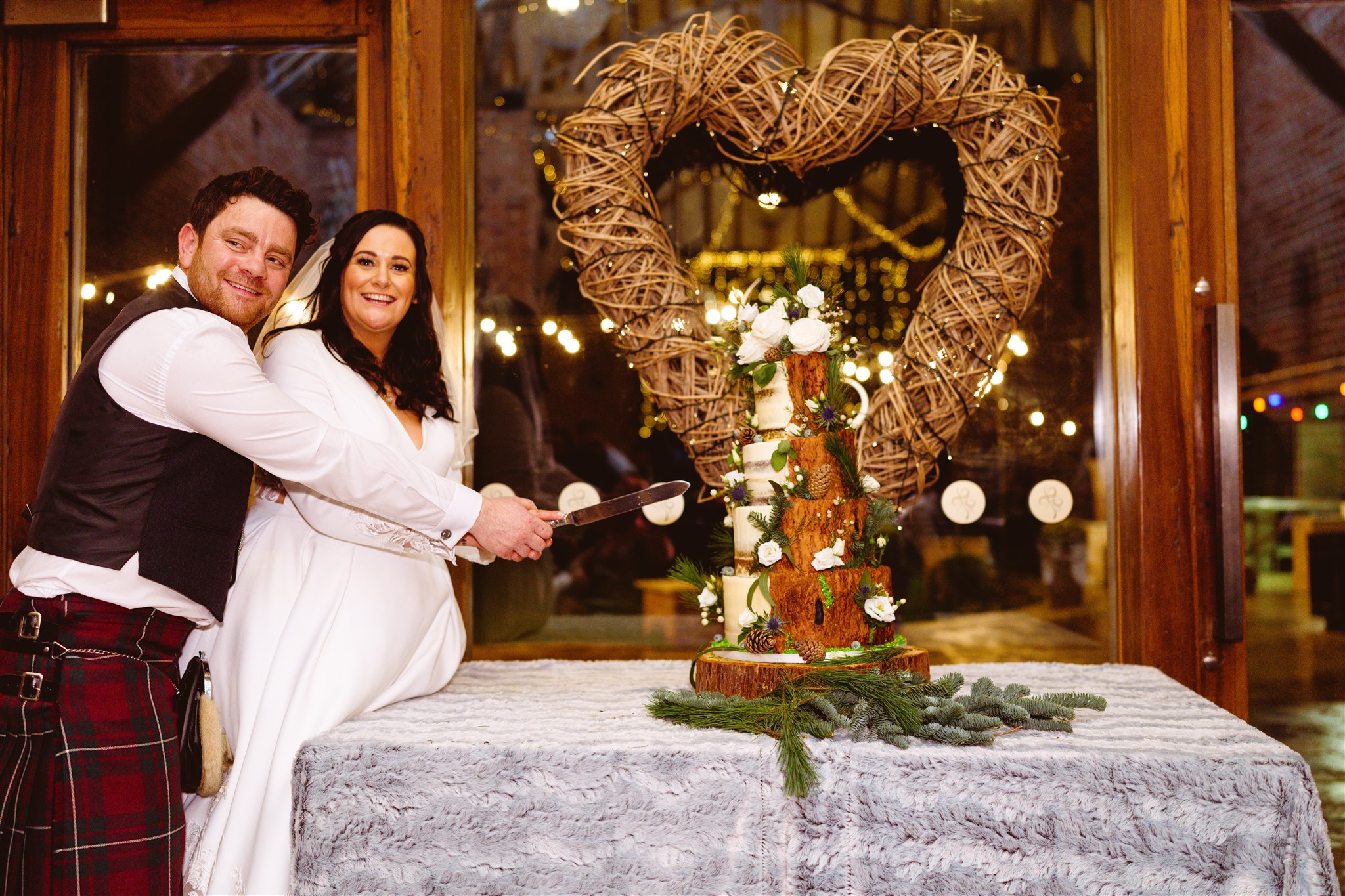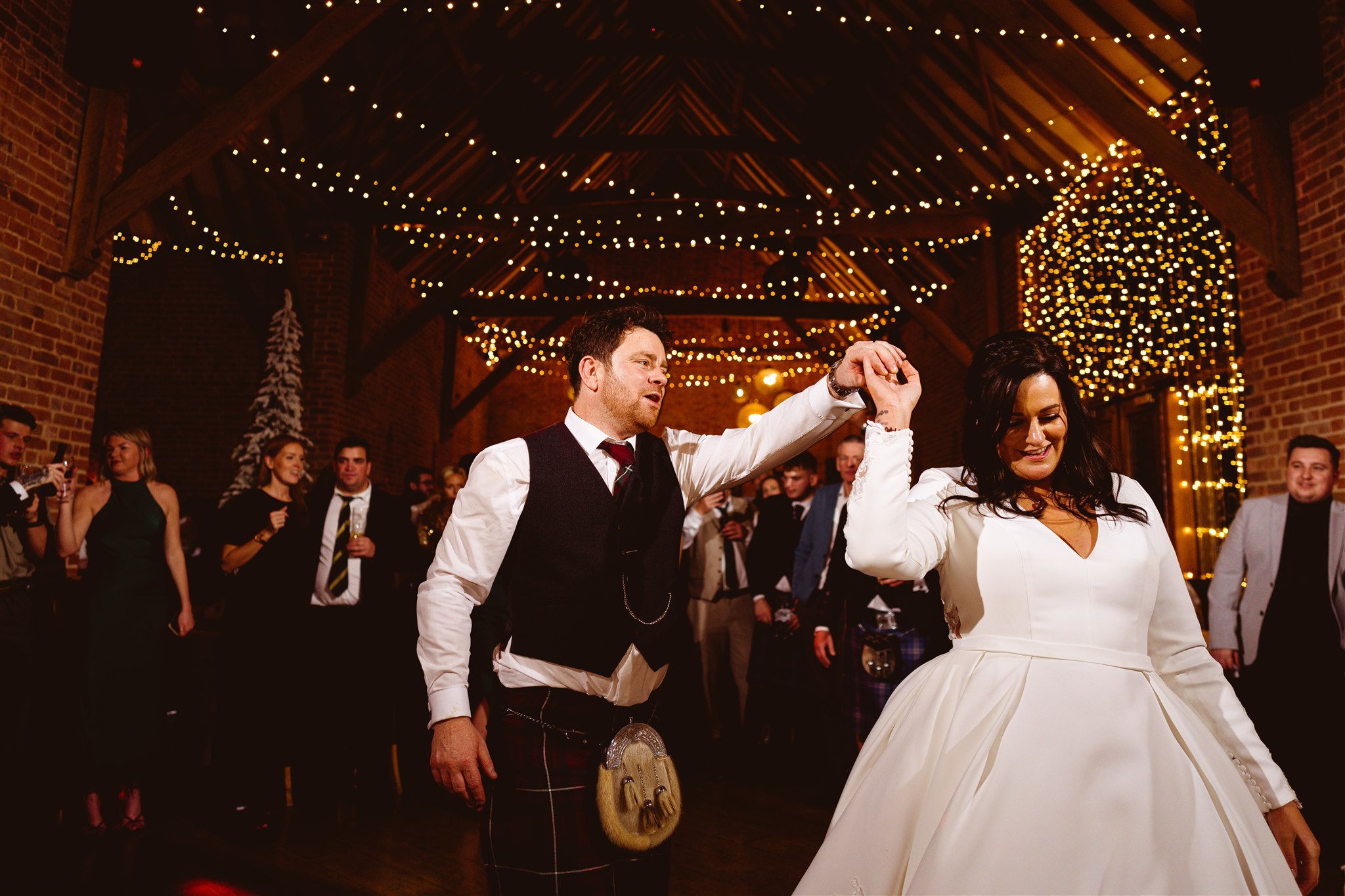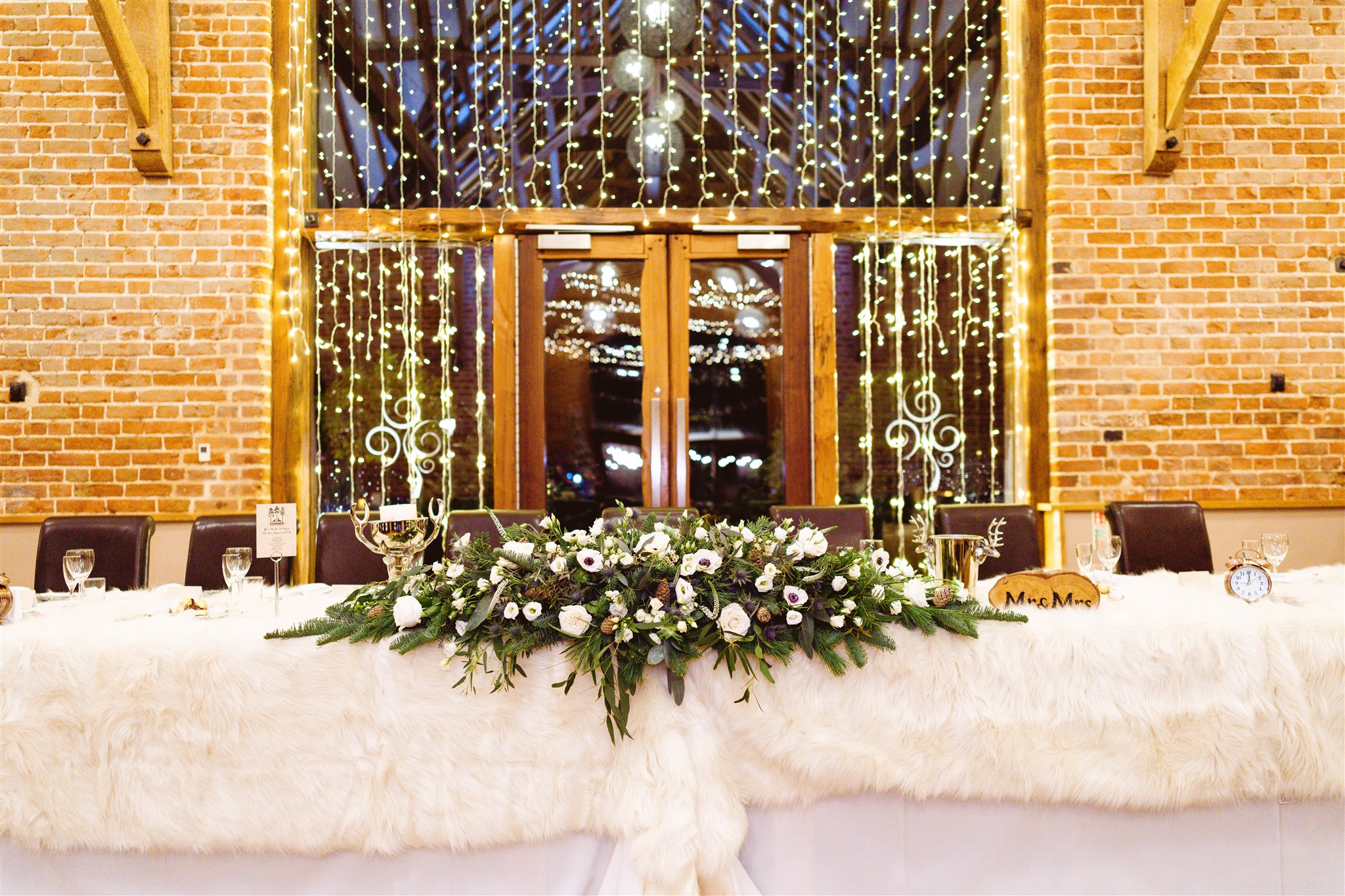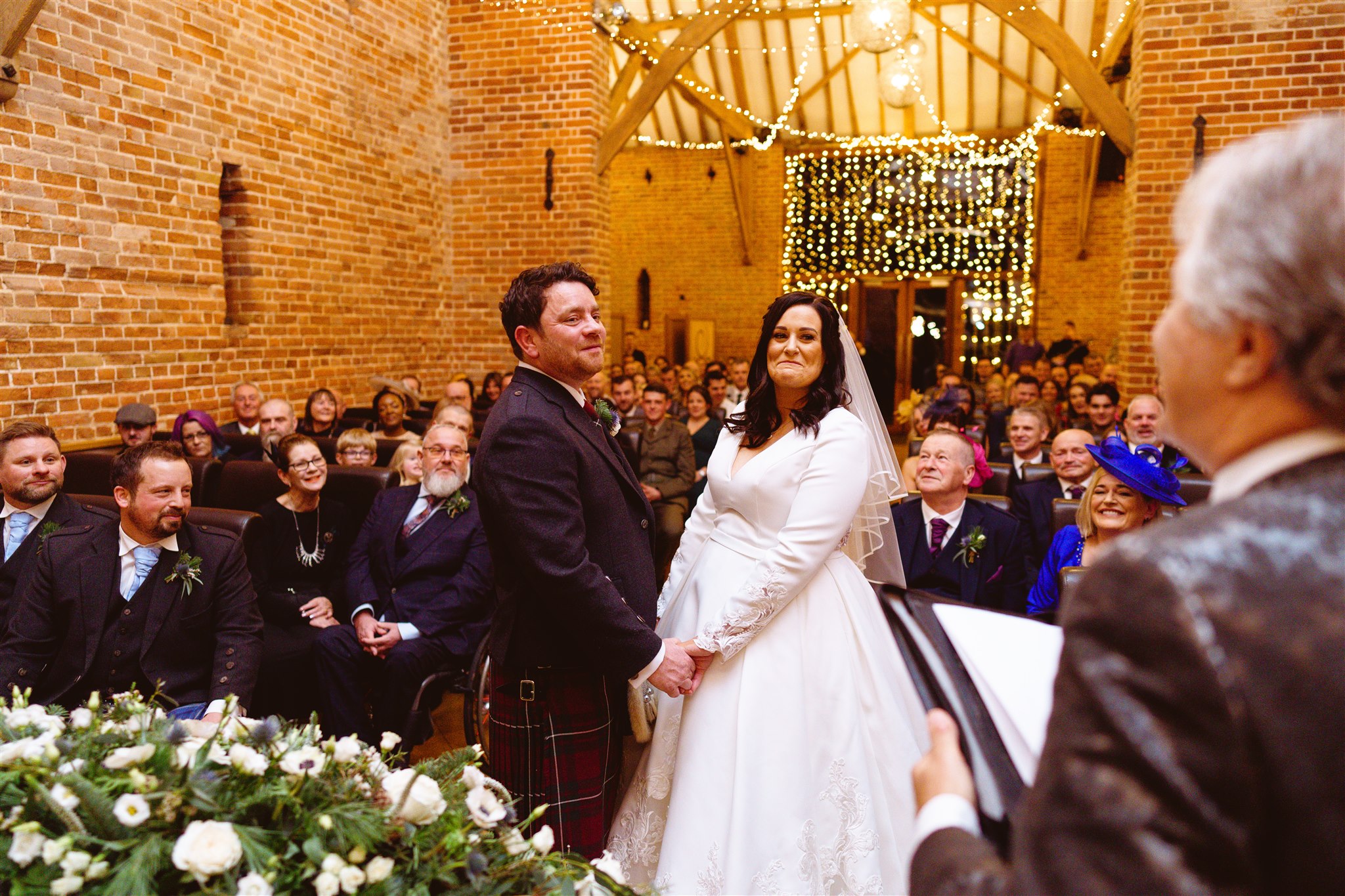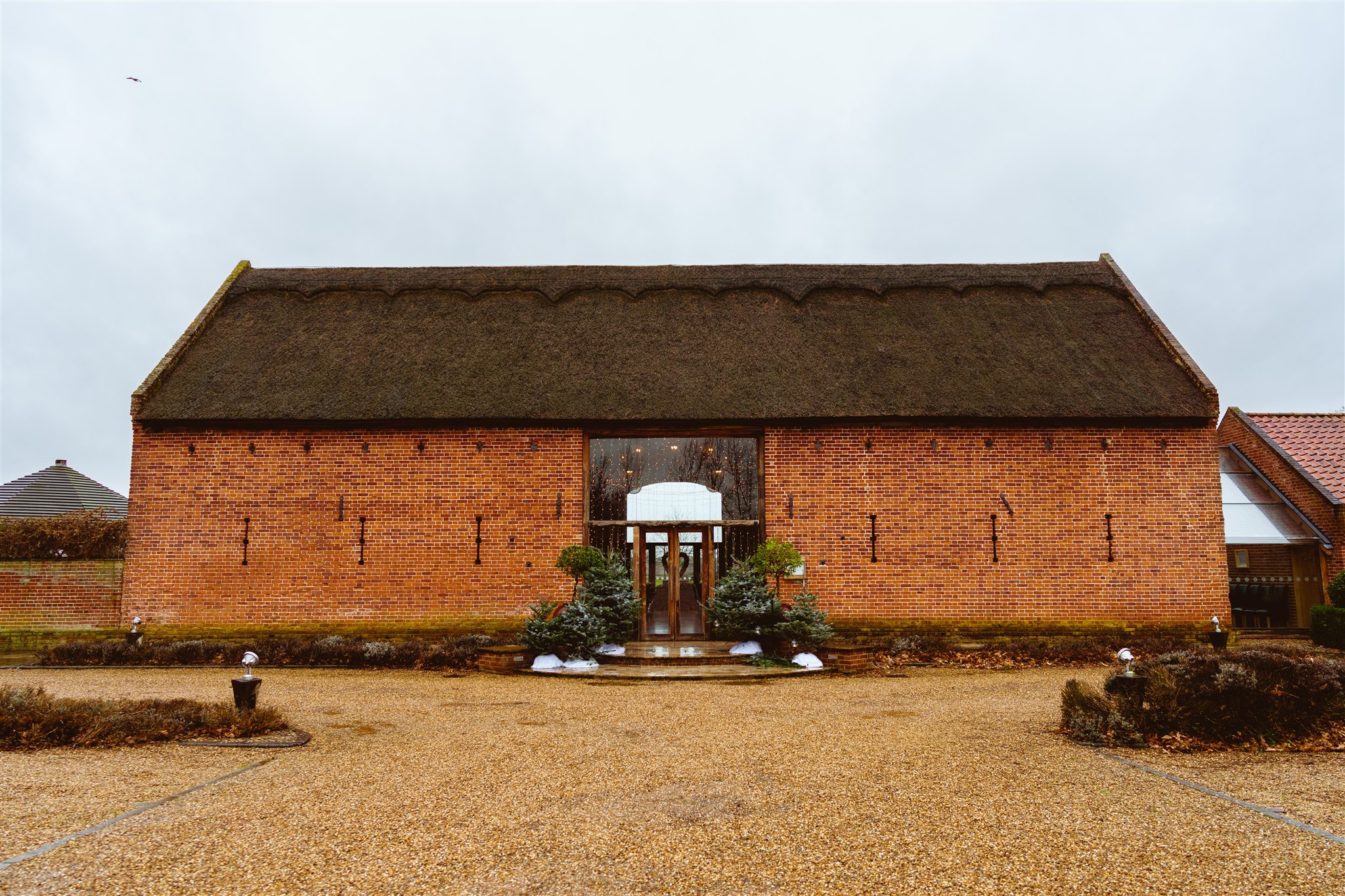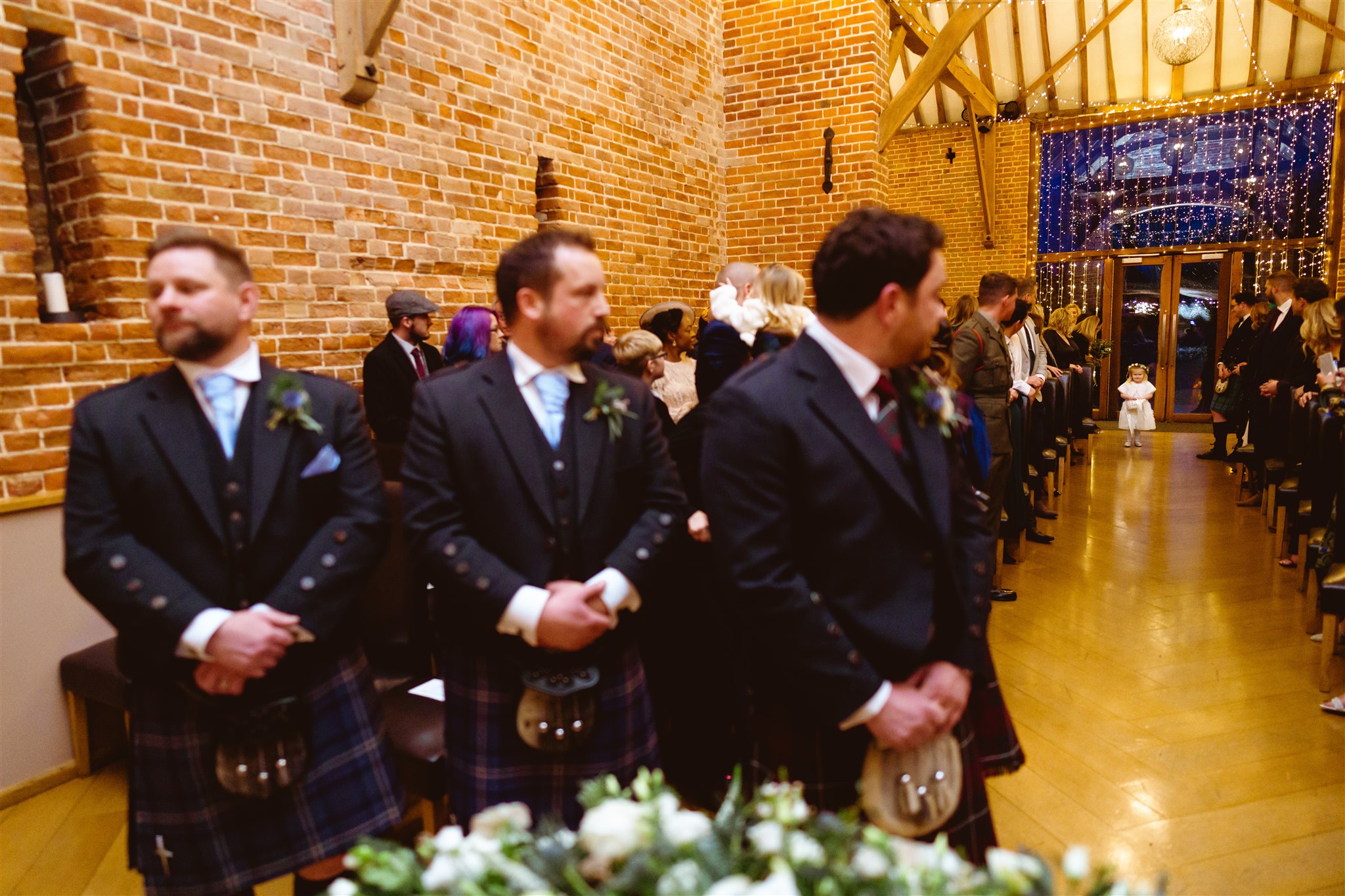 A wedding so special, it's only right it spanned two years!
On a dusky Old Years Night our guests arrived, greeted by snow covered trees illuminated with flickering candlelight. In the warmth of Coronation Barn they marvelled at the winter wonderland that Gabriella and Greg had created, with the help of KWF and Charlotte Staff Flowers.
Groom Greg waited nervously for his bride, taking in all of the well wishes from those around him. There were beautiful touches of Greg's Scottish heritage all around, from the silver engraved quaich that stood on the top table to the lads lined up in their tartan kilts. As the guests took to their seats the faint sounds of the bagpiper could be heard in the distance, signalling that the bride was on her way.
Everything about bride Gabriella was fashionable… from her stunning long sleeved gown, the stylish Carrie Bradshaw inspired Monolo shoes, and her fashionably late arrival 😉 She even pulled out a second gorgeous gown for the reception, complete with converse high tops!
The happy couple had taken care to ensure their ceremony was personal to them in every single way, and it couldn't have been more wonderful! Under a canopy of twinkling fairy lights Gabriella and Greg's children Rudy and Genevieve made their way down the aisle to their proud dad. Although Genevieve was initially a little shy to sprinkle her basket of snowflakes, the registrars made sure she had her moment to shine before the ceremony commenced. As talented singer Laurence Brooks gave his beautiful rendition of Wonderwall Gabriella, escorted by very proud dad Gerry, made her way down the aisle.
In a break from tradition Gabriella gave her vows first, and then Greg gave them at twice the volume 😉 Their loving words were one of a kind, both handwritten vows to one another as well as vows to their adorable children. Even registrar Malcolm had a longstanding connection to this lovely couple, once upon a time removing a very cheeky young Greg from the local swimming pool! To top everything off, once the knot was tied Greg sung a gorgeous version of 'My Girl' to his Gab.
The reception was equally as spectacular! The much-loved Mr & Mrs Evans had been blessed with so much help from their friends and family. Mum Carol had thought of every detail when she created their stunning Narnia inspired top table, which complimented Gabriella's talented friend Charlotte's floral displays perfectly. Greg's long time friend James Rouse Photography was on hand to capture the celebrations.
Gabriella's proud dad Gerry had plenty to say about his darling daughter, sharing memories of her younger years as a wrestling enthusiast. It was clear that the walk they'd taken on such a special day is one he will remember for a lifetime. Gerry didn't feel like he'd lost a daughter, but had instead gained a son. Although Greg's feet have been under their Christmas table for many years now it was an emotional moment as he formally welcomed him to the family.
Family had travelled far and wide to share the day with the newlyweds, and they treated them to quite a feast to celebrate the nuptials. Ice cold beers were at the ready in the terrace cooler, complimented by warming canapes. A delicious chicken dinner was a smash with guests, as were the fresh donuts rolled in sweet sugar!
Along with the finest food Gabriella and Greg had selected top notch entertainment to see their guests through until the big midnight countdown. Friends and family were amazed by the magic of Sean Goodman, and posed on the terrace for the photo booth guest book. The band kept Grandad Raymond on the dance-floor all night long, tag-teaming with Southwood's own house DJ, playing the very best of the early 00s. Greg even braved the worm dance in his kilt!
The newlyweds waved goodbye to 2022 in style, surrounded by their loved ones on the dance floor. As the piper played Auld Lang Syne and everybody sang along (well those who knew the words!). The happy couple couldn't have looked more excited as they headed forward into the new year and their married life together x