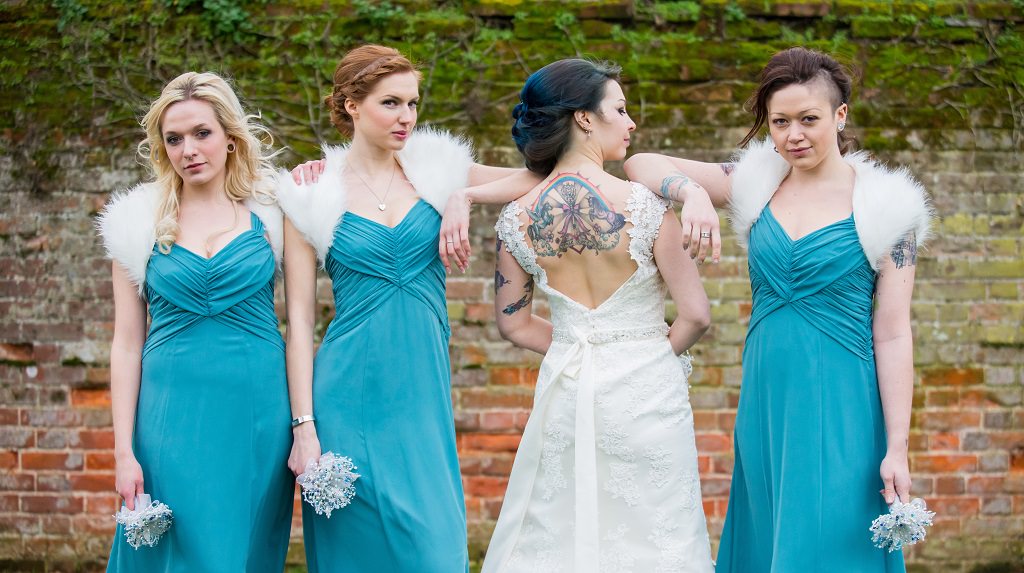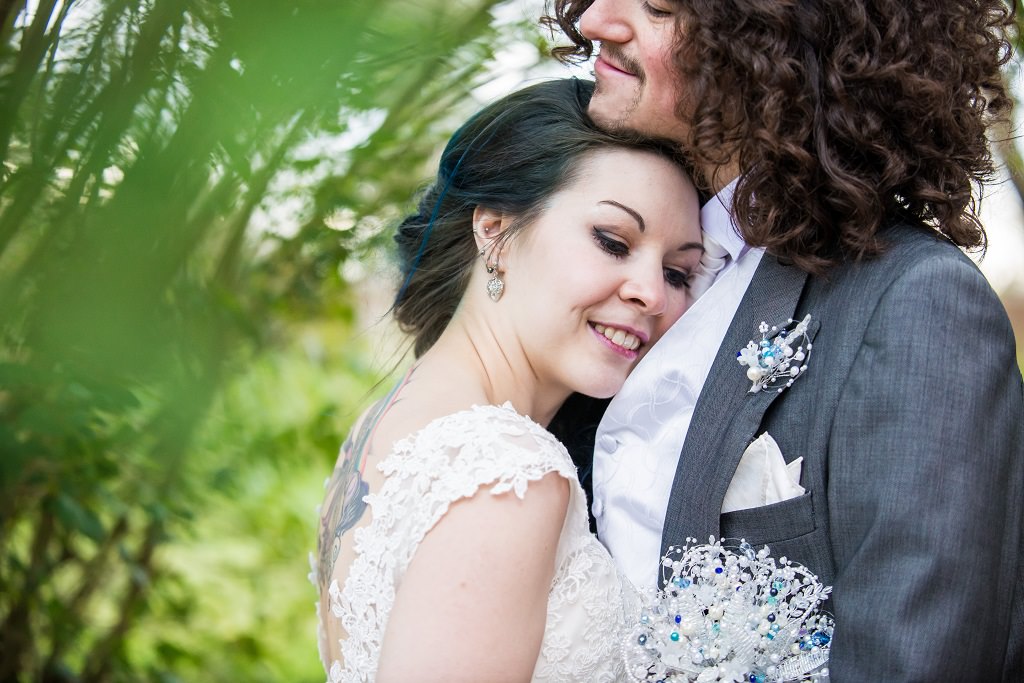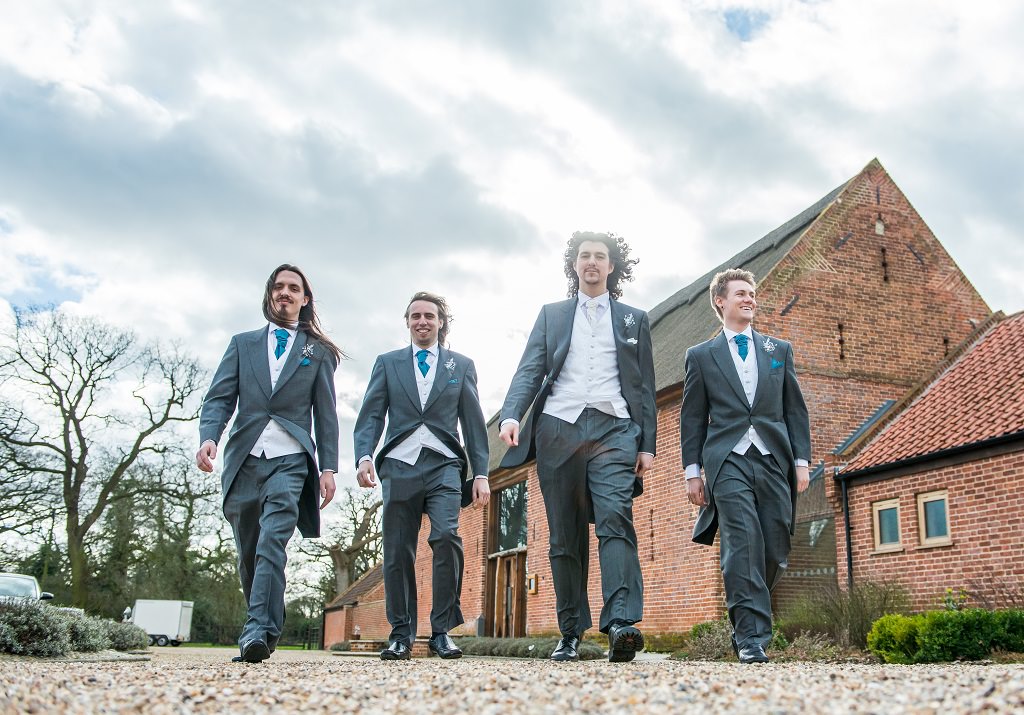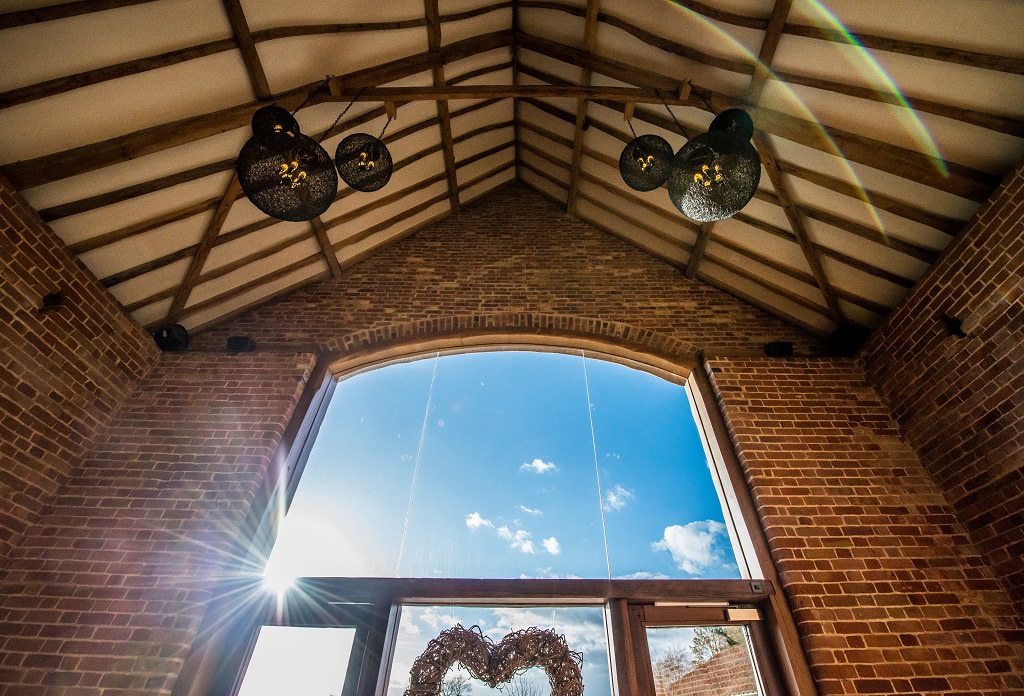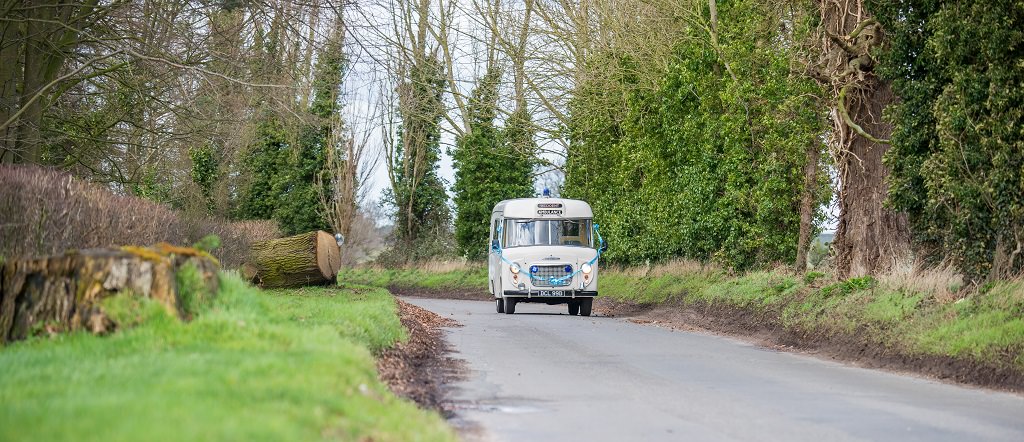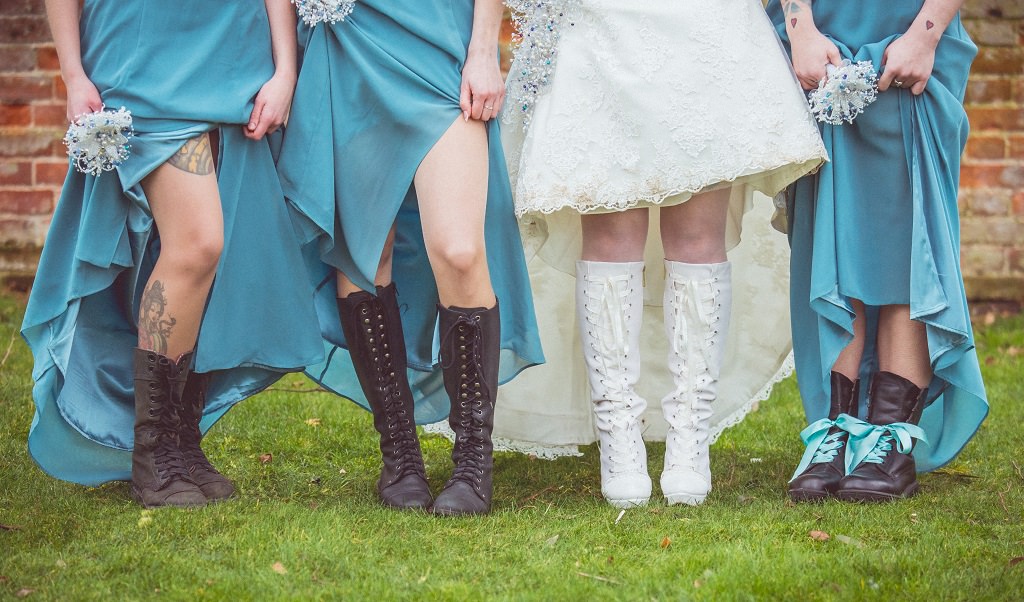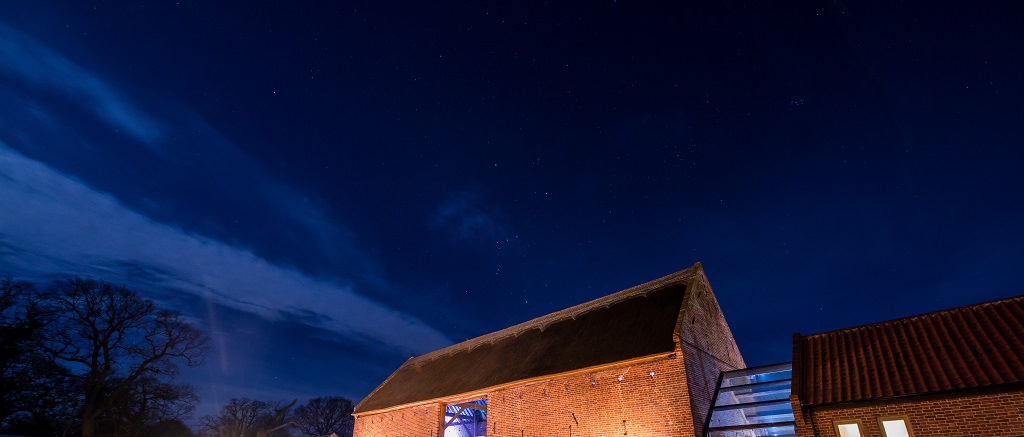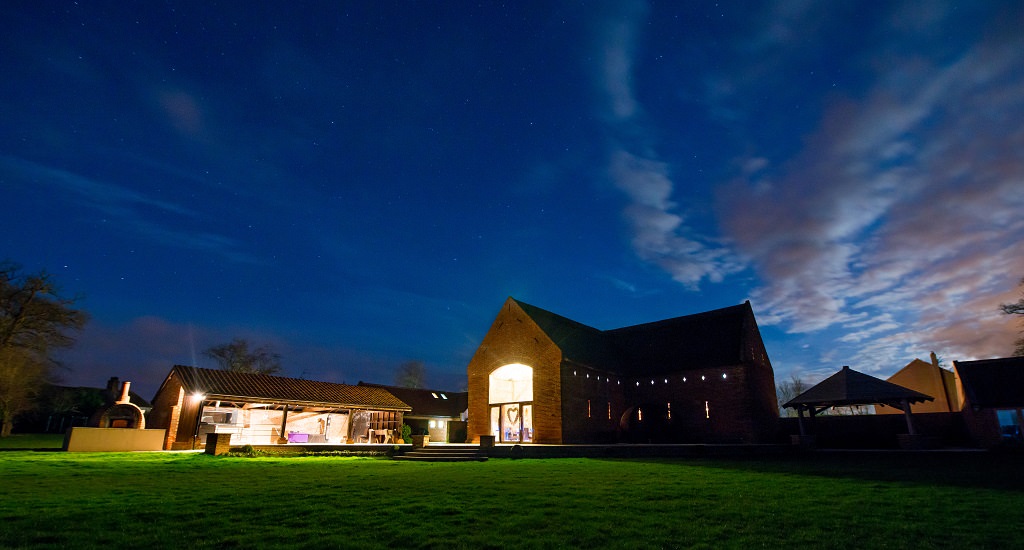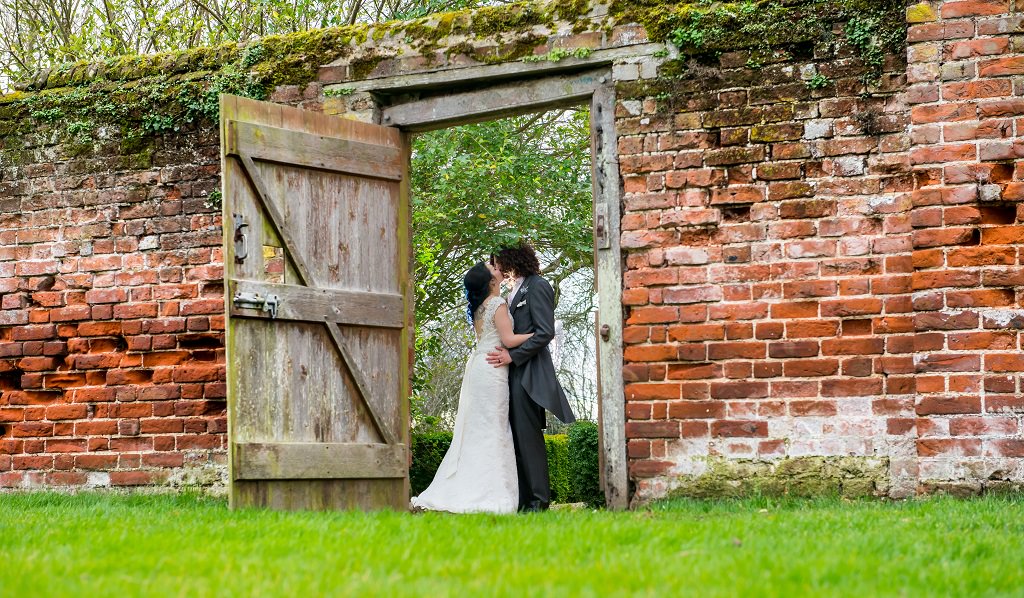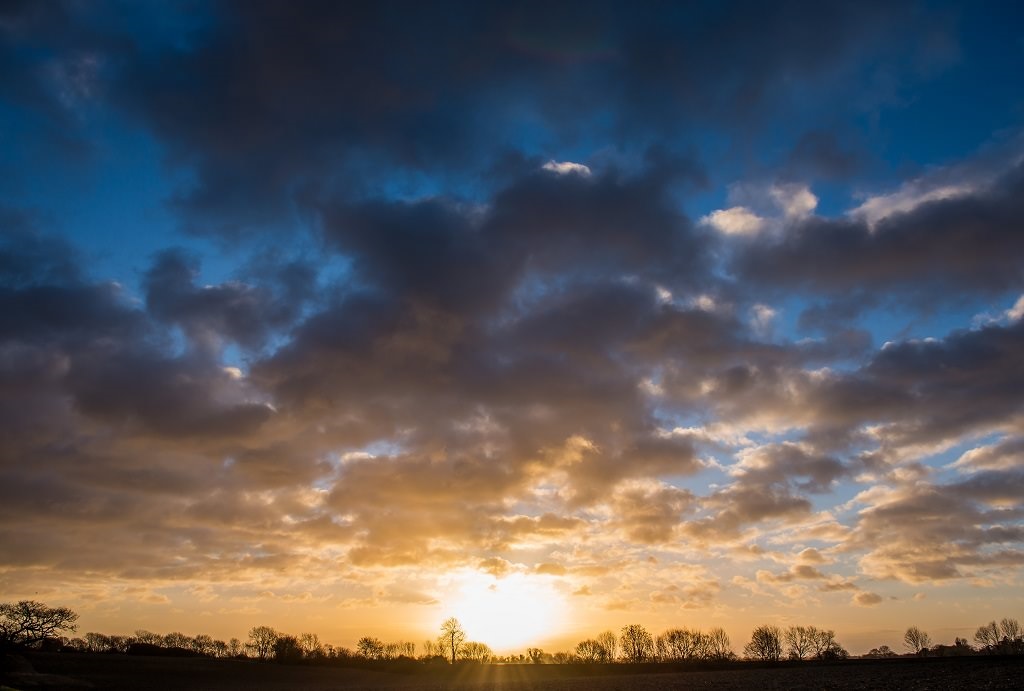 We were a little panicked today when we heard sirens approaching as we waited for the Bride to arrive!
We needn't have worried; it was just Jen arriving in a vintage Norwich ambulance with her gorgeous bridesmaids!
Jen was stunning as she walked down the aisle in her ivory, laced up, knee high boots, accompanied by her very proud Dad to meet Chris and exchange very personal vows written for each other.
The wind may have played havoc with the Bride's veil, but the sun shone on Jen and Chris as friends and family showered them with confetti.
The Bride and Groom had spent many hours perfecting hand-made centrepieces, favours and decorations that really made the Barn their own for the day. The seating plan, with tables named after Jen's beautiful tattoos, and large posters with their love story so far were particular high lights.
Additional guests arrived in the evening to witness Jen and Chris cutting their cake, which had been carefully chosen to reflect the two of them, as had every other detail, and to help the couple party hard.
It has been our pleasure to host Jen and Chris' family and friends for their special day, and our first official Goth wedding (as confirmed by the father of the Bride in his speech) has been one of the most beautiful and unique we have seen.
Photo credit: Lightening Photography