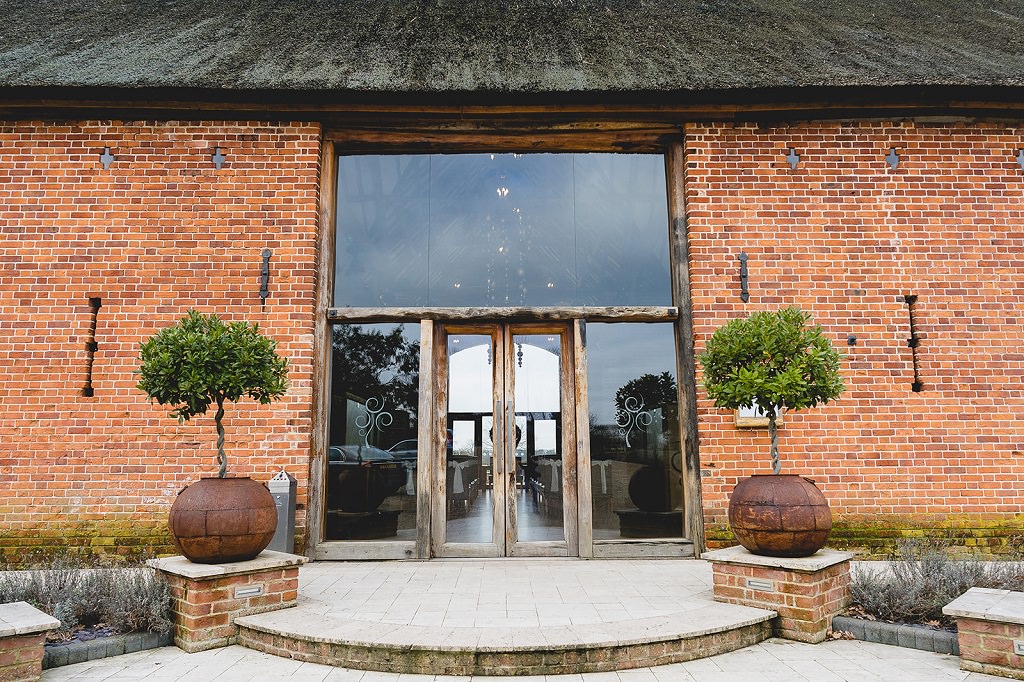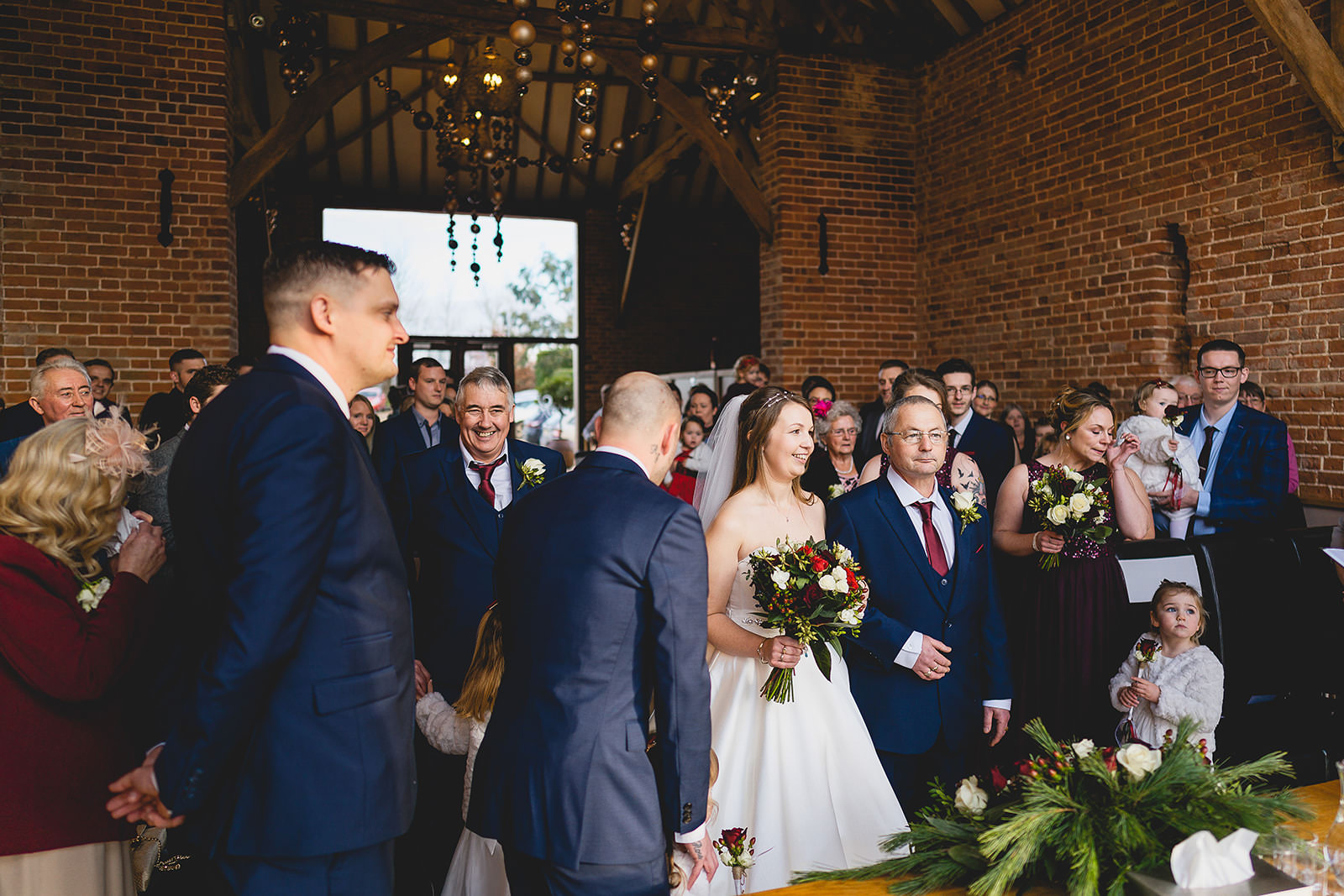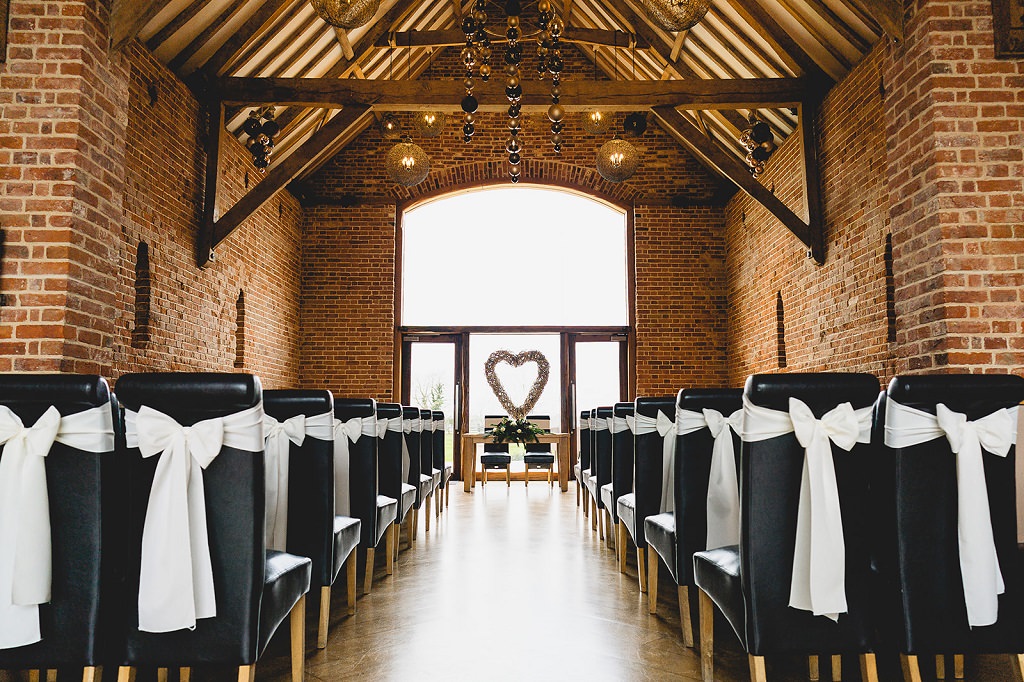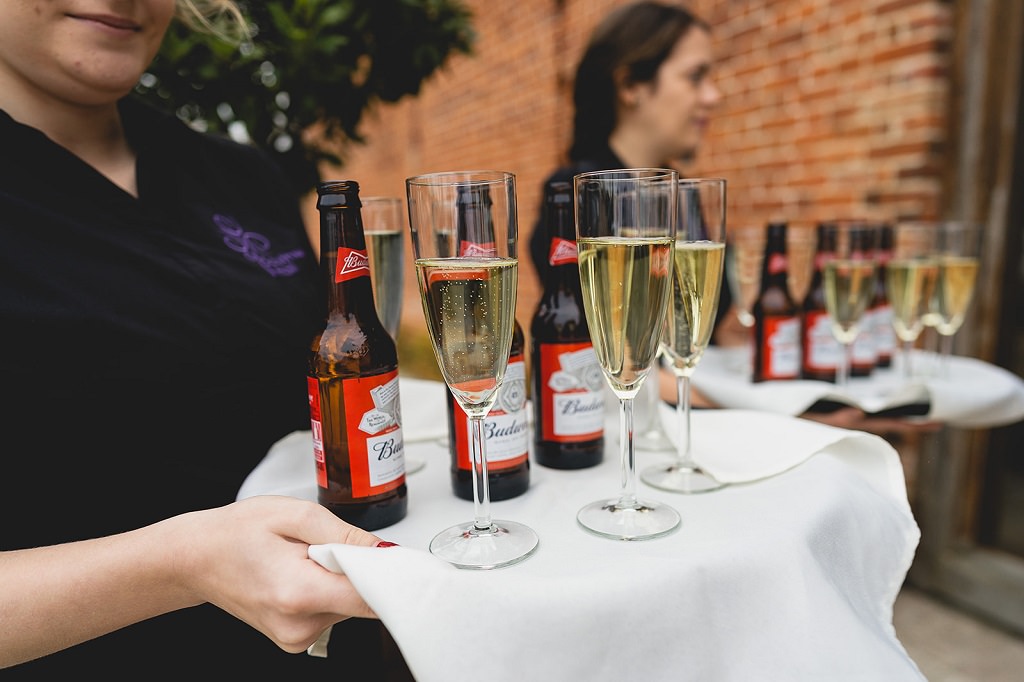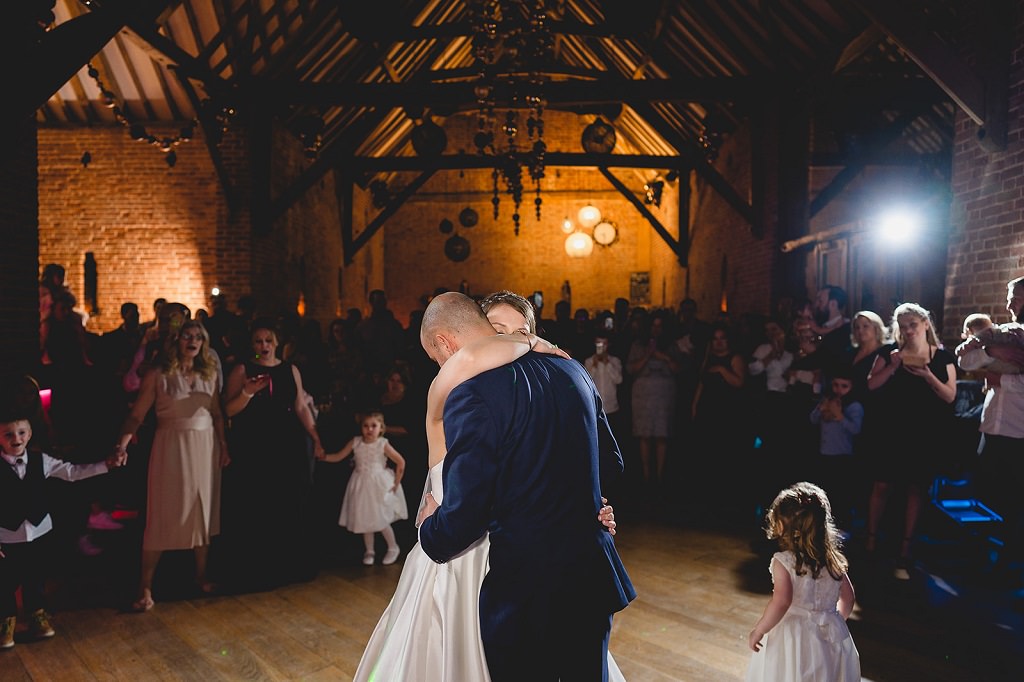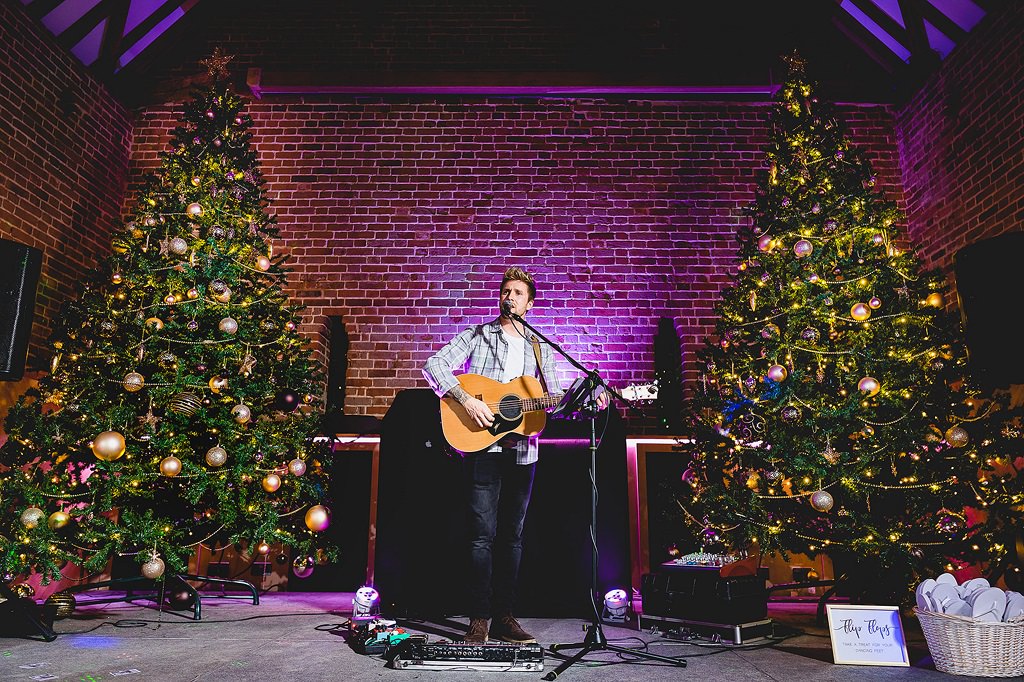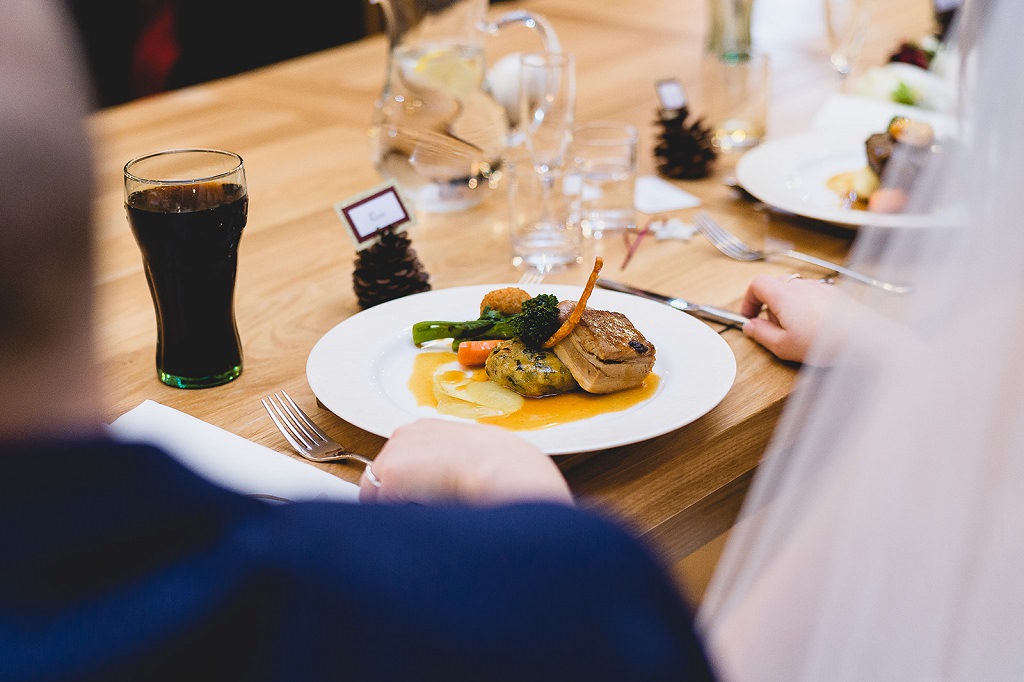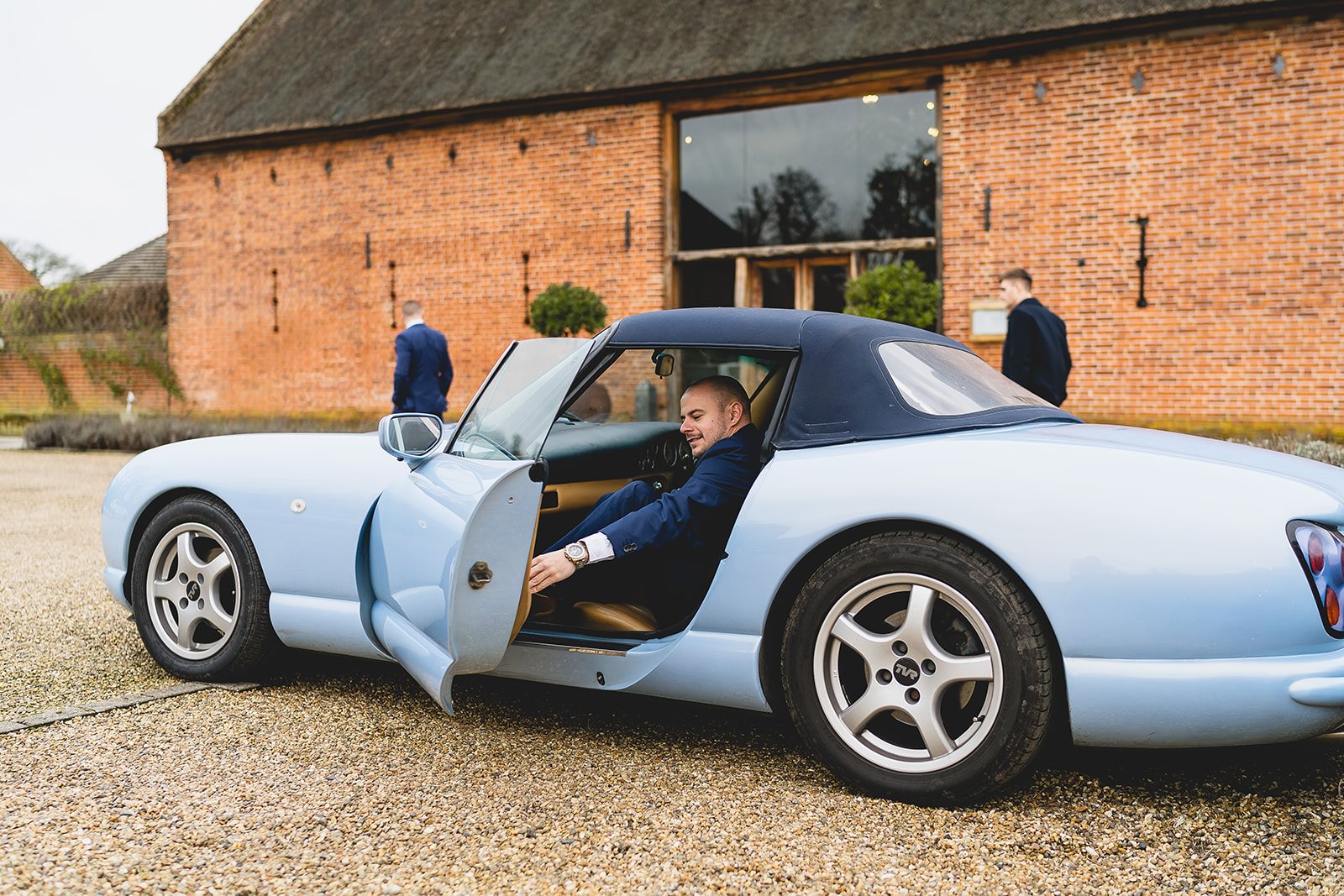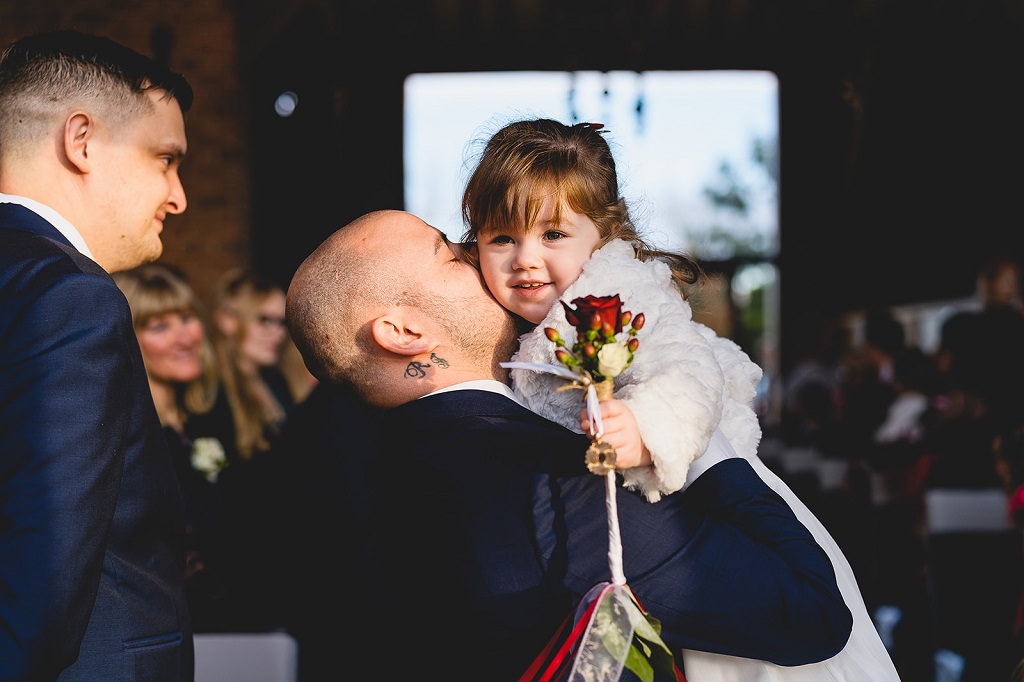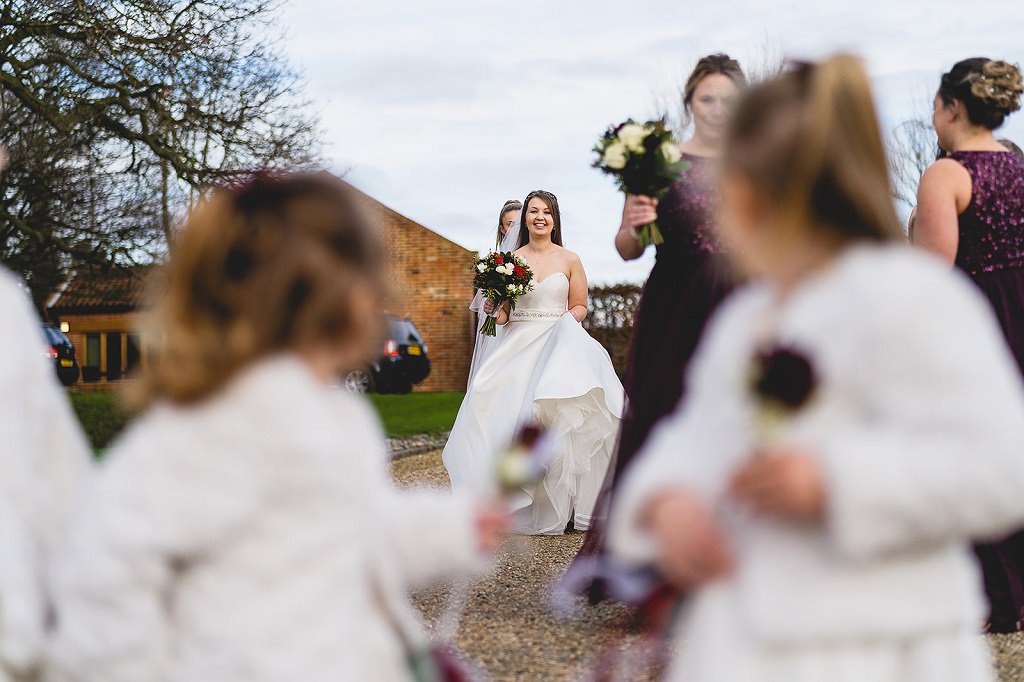 Our first wedding of the New Year was the most magical day for Rosie & Ryan!
With all of their nearest and dearest gathered in the barn, Ryan made his way to the top of the aisle with the boys by his side and nervously awaited the arrival of Rosie and the bridal party.
Our gorgeous Bridesmaids and adorable flower girls, including Rosie and Ryan's lovely daughter, led the way down the aisle before it was time for our beautiful bride herself.  In her stunning satin gown and her proud Dad by her side, Rosie made her way towards Ryan and it was finally time for her to marry her soulmate!
After an emotional ceremony, guests braved the weather and made their way out onto the rear steps for a big group photo with James Rouse before making their way into the barn to admire all of the beautiful décor.  Tables were adorned with beautiful hurricane vases and floral wreaths from KWF and each guest had their own sparkly pine cone place name and Christmas decoration to take home with the date of the wedding etched onto – such a lovely personalised gift!
It wasn't long before guests found their way to their seats and welcomed the newlyweds into the room with one of their favourite tracks that Ryan used to play to Rosie back when they first started dating!  Everyone soon tucked into a tasty wedding breakfast including Chef's apple and blackberry gingerbread crumble which is proving a very popular winter favourite at the moment!
Guests kicked back with a glass of fizz for the speeches and enjoyed the funny stories shared by Rosie's Dad, our Groom Ryan & his Best Man, Pete.  There were plenty of gifts shared around before it was time to kick off a night of partying!
Our newlyweds cut their beautiful wedding cake topped with a gold sparkly motorbike topper, before taking to the dance floor for their first dance as man and wife.  Bill Downs and our house DJ were back in action filling the dancefloor with plenty of party classics!
The Spud Bar, S'mores and sweetie table provided all the fuel for the dance moves and the little ones loved getting involved toasting their marshmallows and picking out their favourite treats!
It's clear to see how loved Rosie and Ryan are by all their friends and family and it was an honour to host their special day at Southwood Hall yesterday.  We wish you both the happiest future together as the new Mr & Mrs Flint, with little Sophia too of course! xx
Photo credit: James Rouse Photography