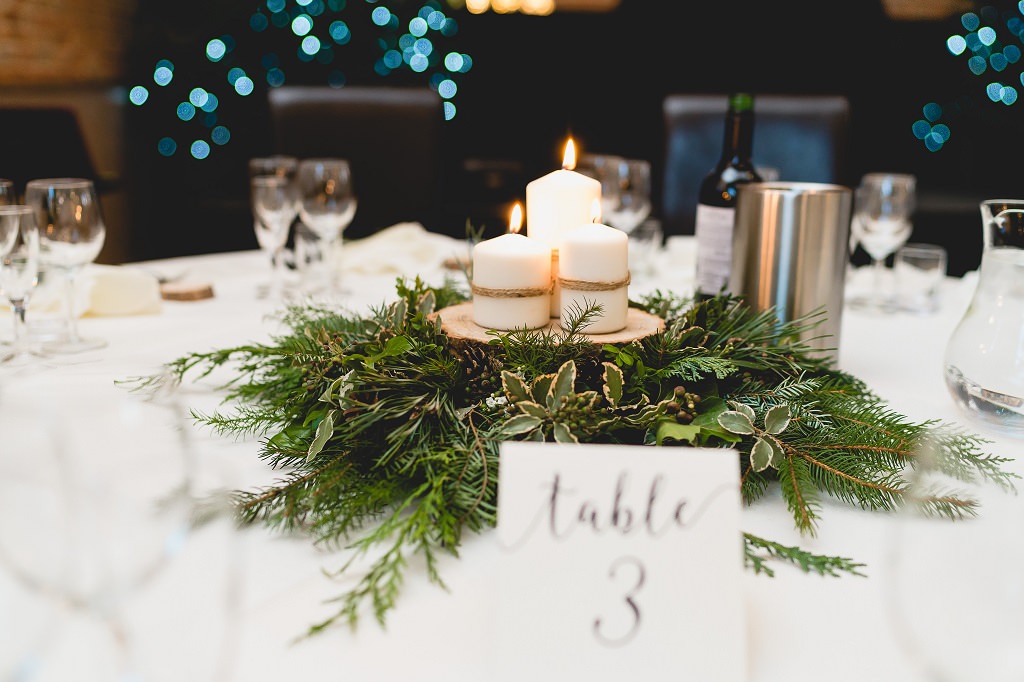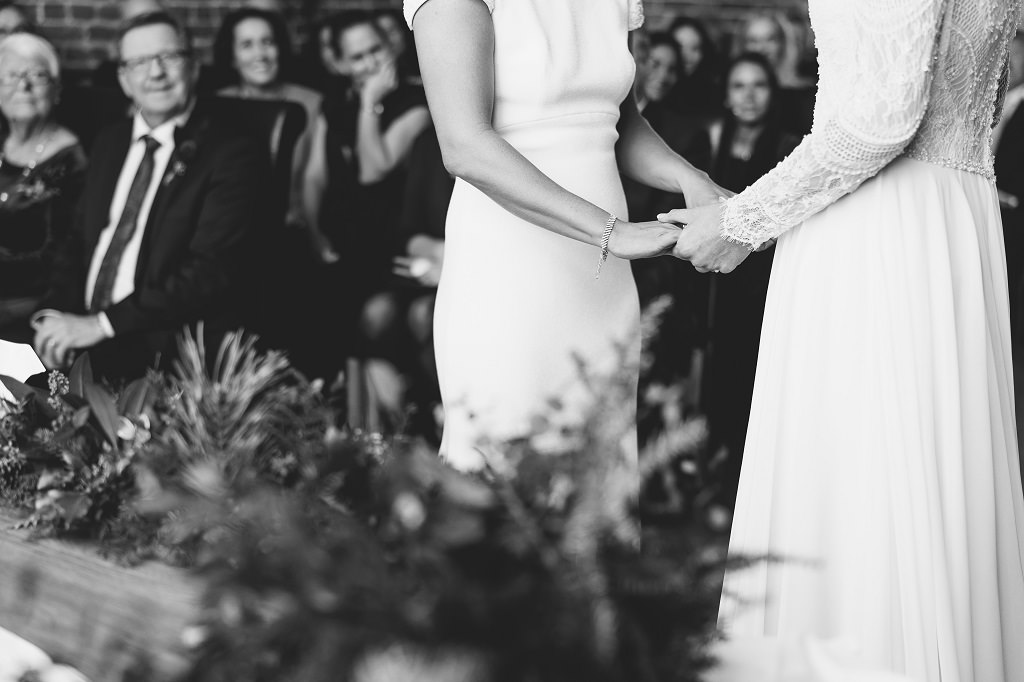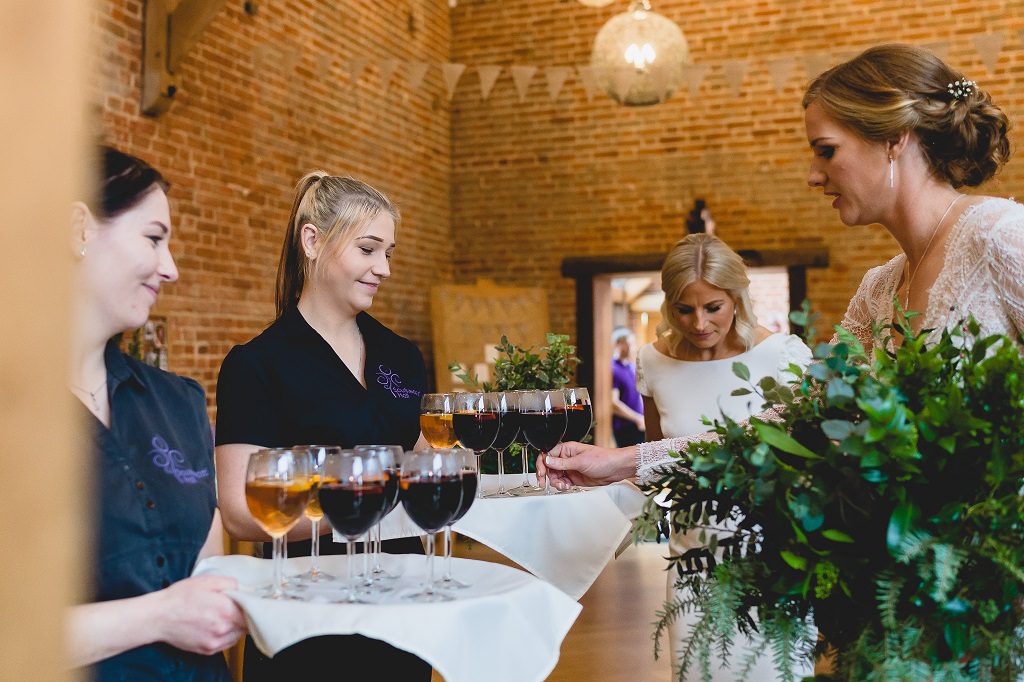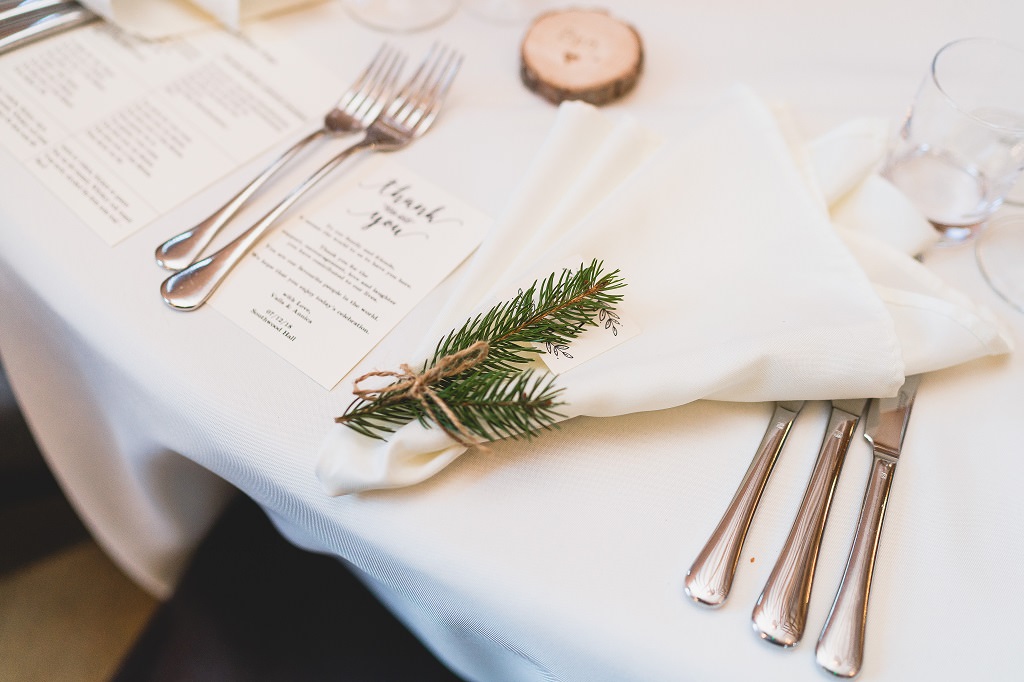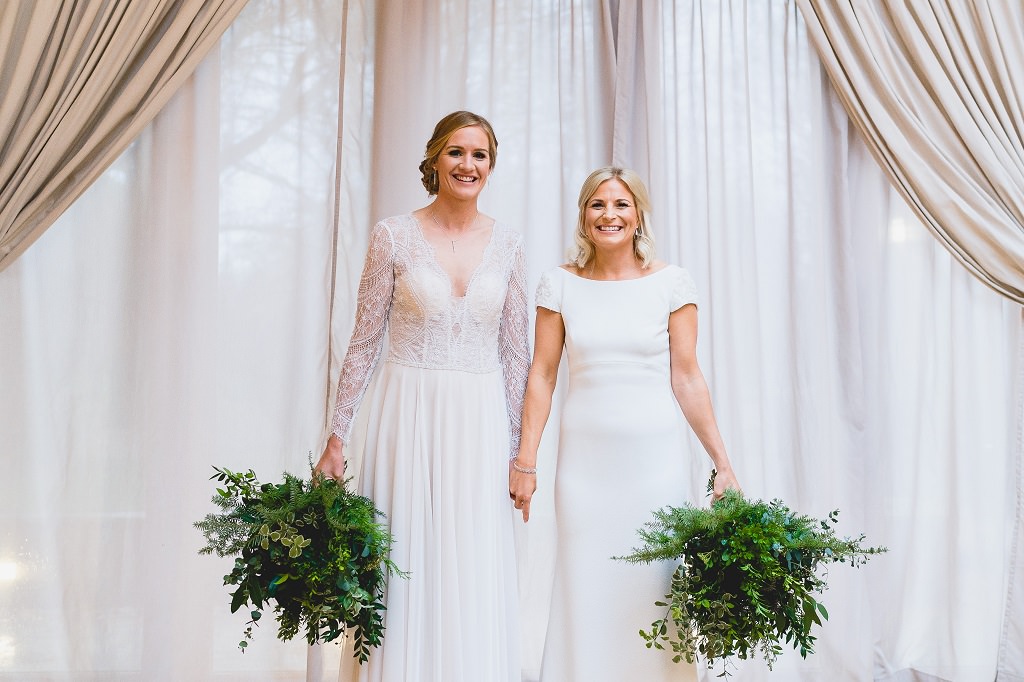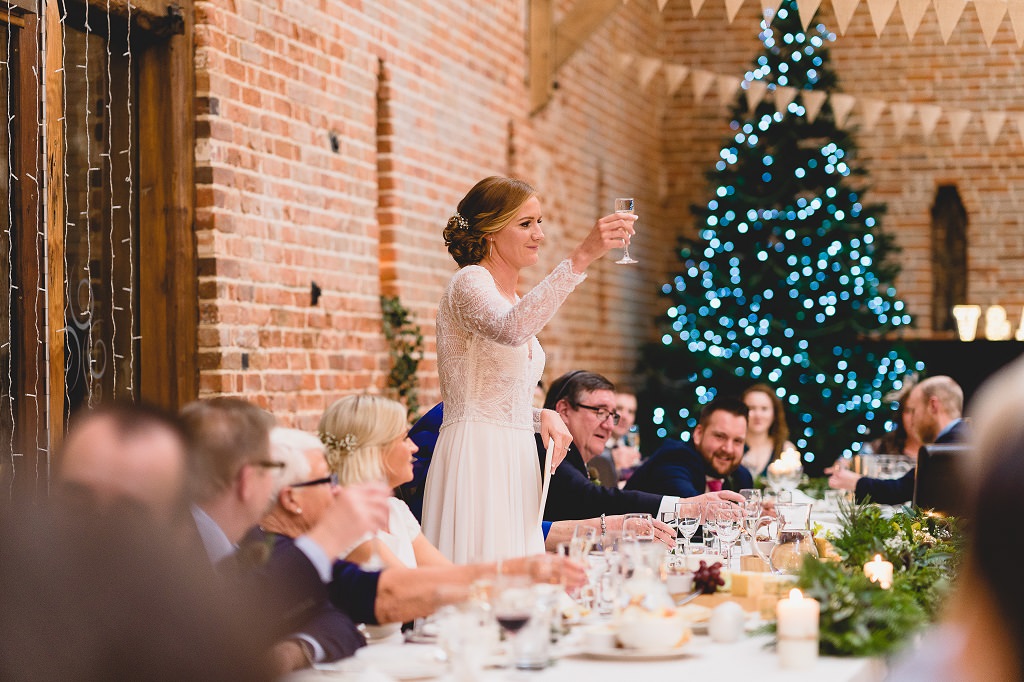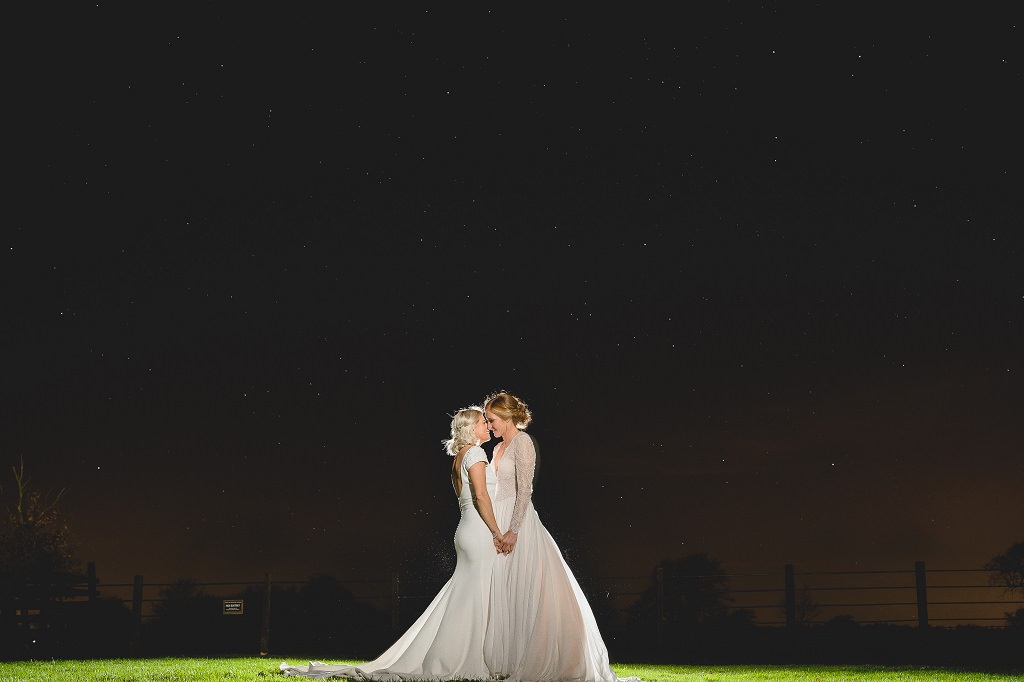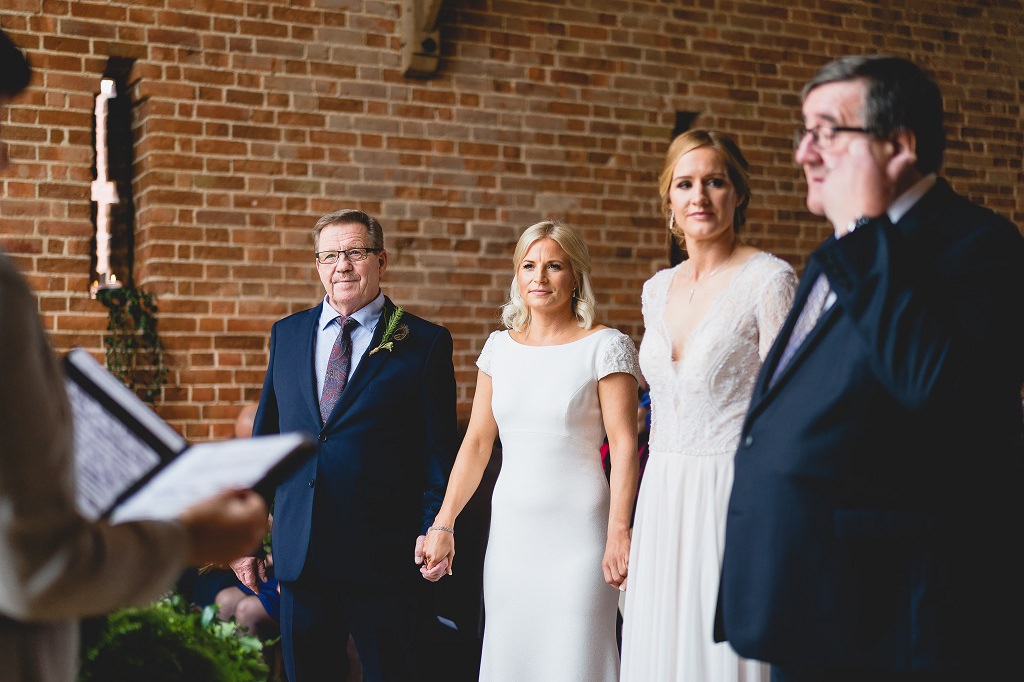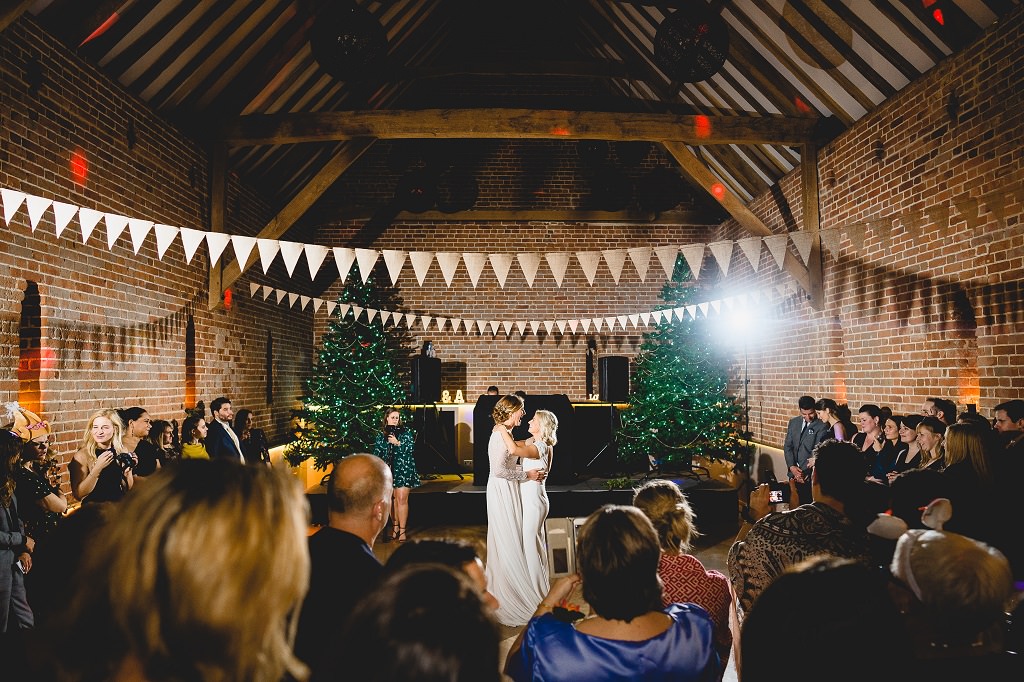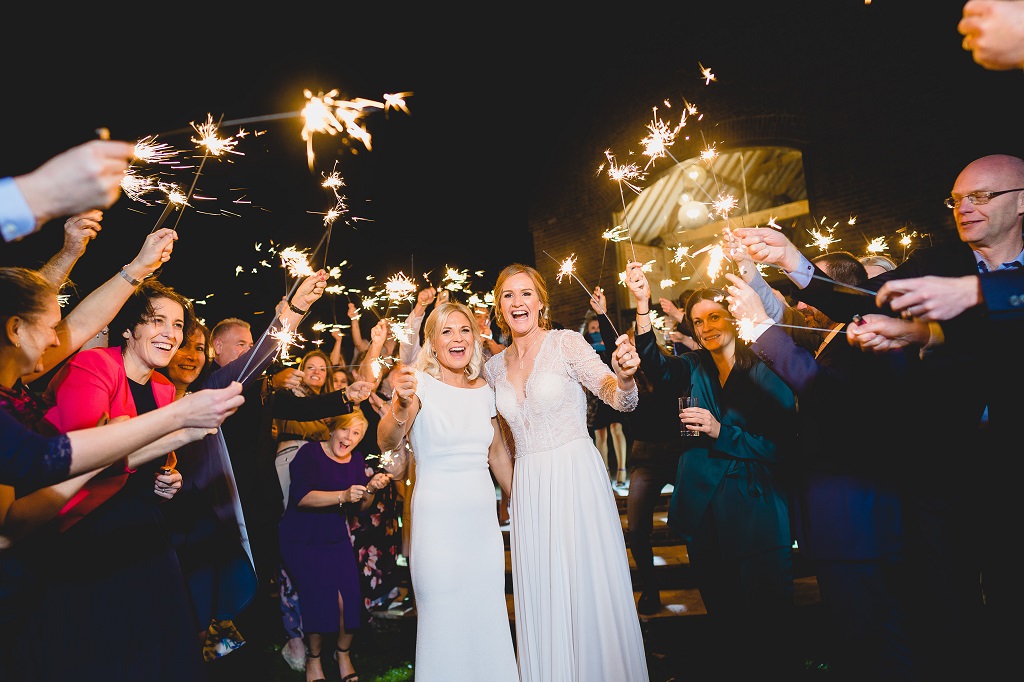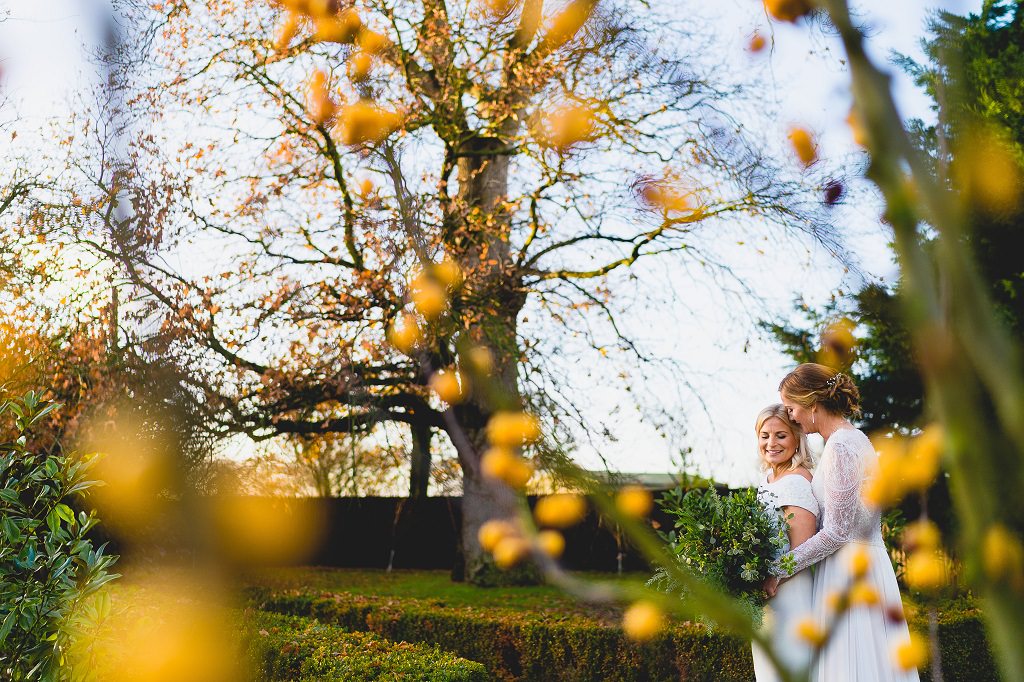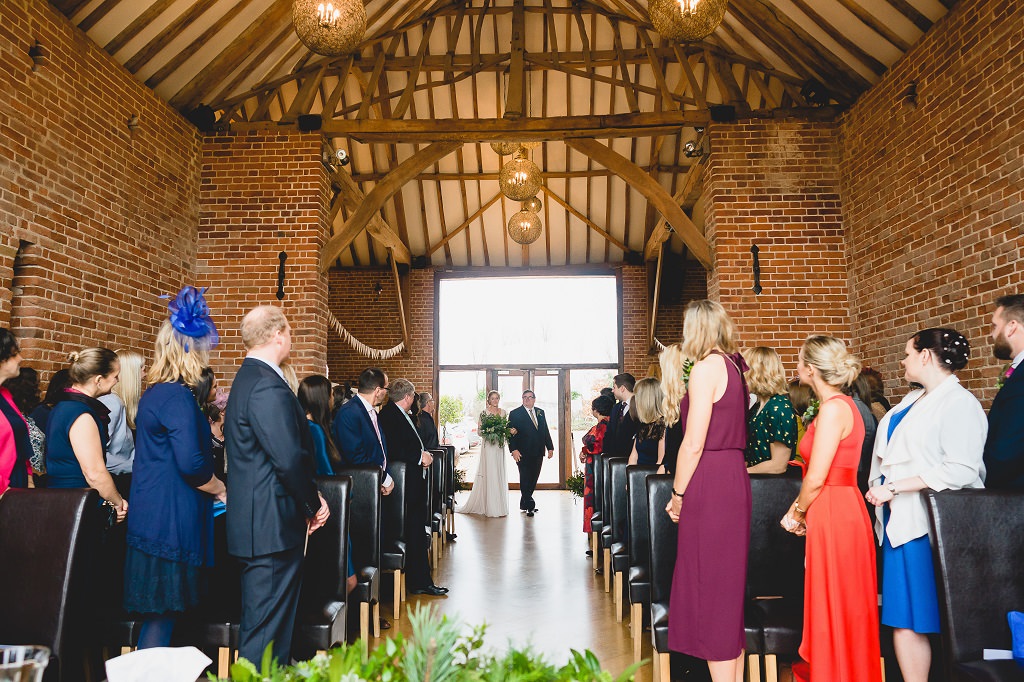 We welcomed guests from all over the globe to celebrate with Vaila and Annica on their special day – America, Sweden and Ireland, just to name a few!
It may have been rather drizzly throughout the morning but as soon as Vaila and Annica were ready to make their way over to the barn, the rain cleared and blue skies appeared just in time for them to get hitched (we told you that burying a sausage always works ????)!
Both our brides made their way down the aisle with their Dads and beautiful Bridesmaids and Bridesman.  Vaila looked absolutely gorgeous in her detailed beaded gown and Annica was a vision of beauty in her fitted, low back dress – both simply stunning!
After an emotional ceremony, guests enjoyed a glass of warming mulled wine as they popped outside to have their photographs taken on the terrace.  Inside the barn tables were adorned with winter styled centrepieces – wooden plinths with candles, pine cones and foliage.  Our giant Christmas trees dressed the stage and guests found their way to their seats using the stylish but rustic seating plan.
Vaila and Annica couldn't wait any longer and quickly cut their wedding cake, before enjoy a slice themselves ???? and taking their seats ready for dining.  Chef served chestnut mushrooms sautéed in garlic and parsley butter on toasted sour dough to start and our Broadland beef braised in Woodforde's for main – delicious ????.
It's a long-standing tradition in Sweden that any of the guests can make a speech throughout the wedding and our lovely couples' guests sure took advantage of that – a beautiful limerick from a friend, encouraging and hilarious stories from their team mates and kind video messages from those unable to join them on their special day.
Whilst guests grabbed a coffee and a slice of cake, we stuck to the Swedish traditions, as cheese boards were served to each table, a glass of Prosecco and of course a shot of Snaps!  Mid-speech all of the guests joined in with the Swedish drinking songs – even the English guests managed to join in with the help of Rosemary's phonetic translations – good work!! ????
With the formalities of the day complete, guests braved the chill in the air and made their way outside to partake in the sparkler shot on the lawns (thanks to James Rouse) and grab a pizza from the wood fired oven.
As Mrs and Mrs Barsley took to the dance floor for their first dance, it wasn't long before all of the guests joined them ready for a night of partying (complete with plenty of ABBA!).
We've had a blast getting to know you both and it's so clear to see how loved you are by all of your friends and family (did someone say #CoupleGoals?!).  We wish you both the happiest future together and know you'll continue to make amazing memories together, as best friends, and now wives too ???? xx