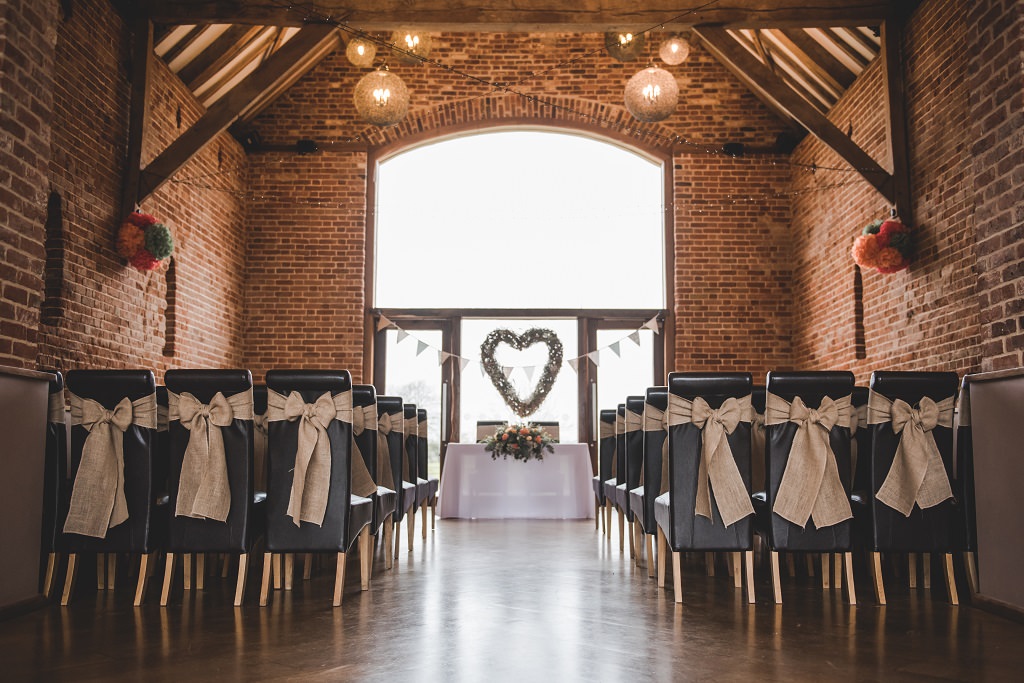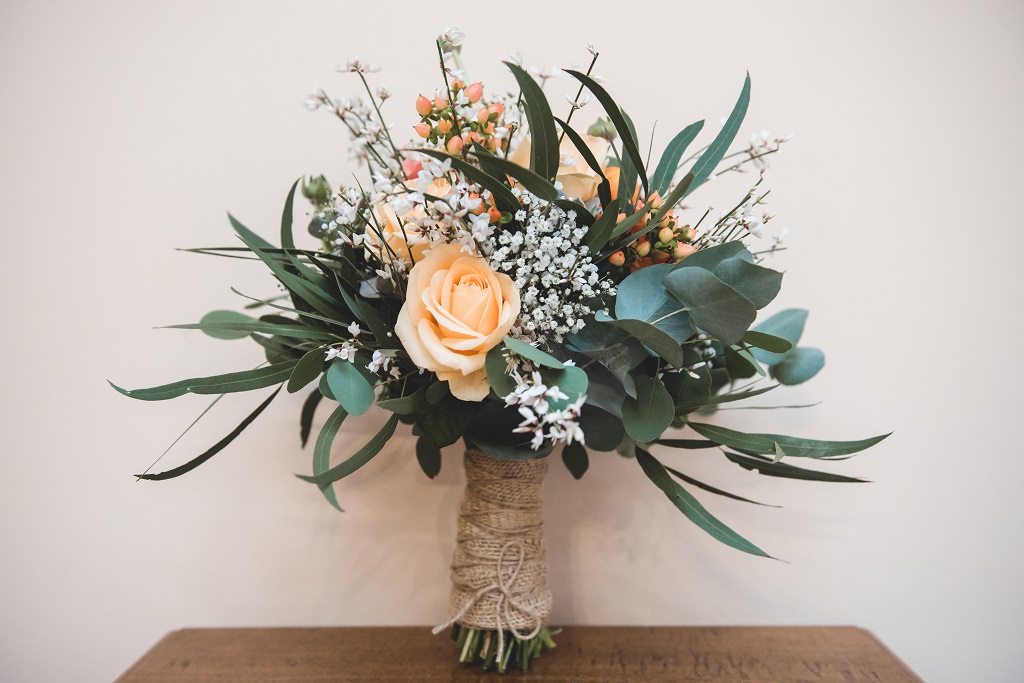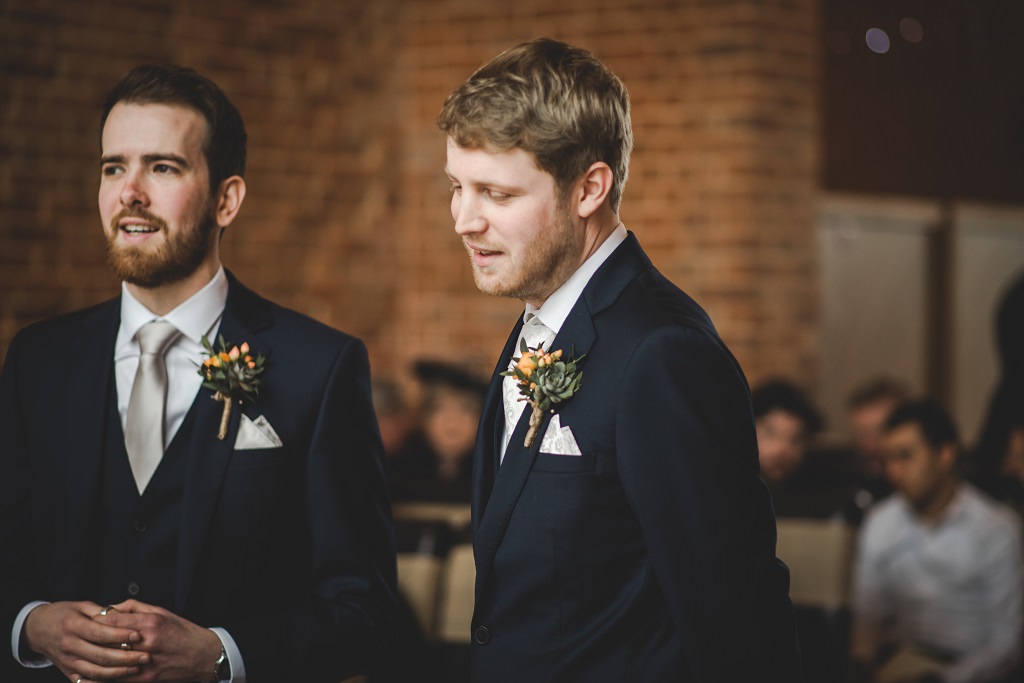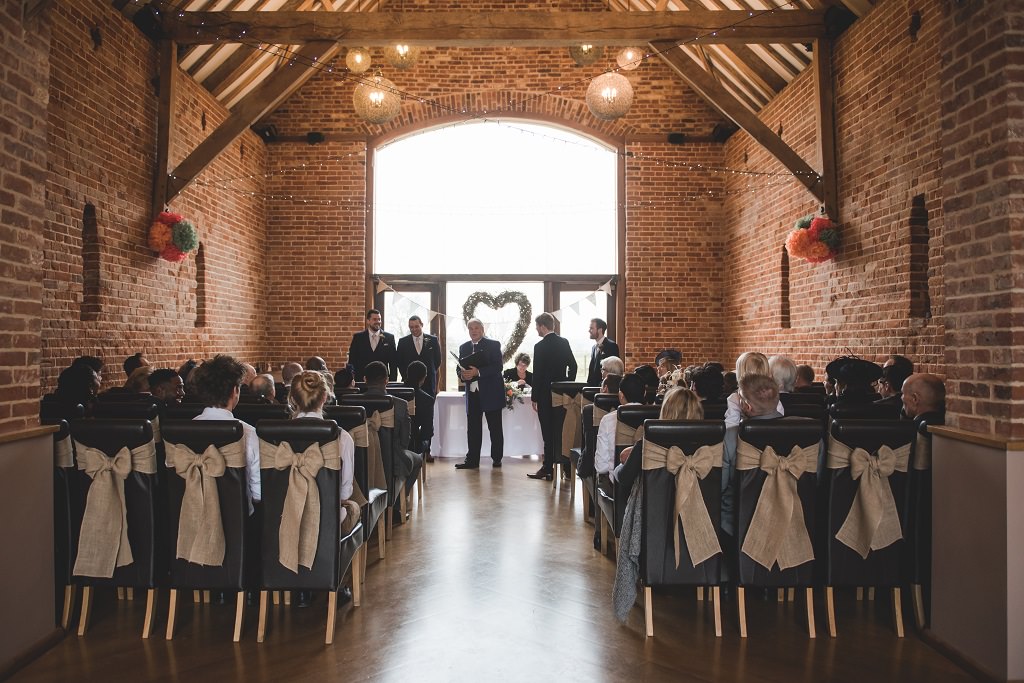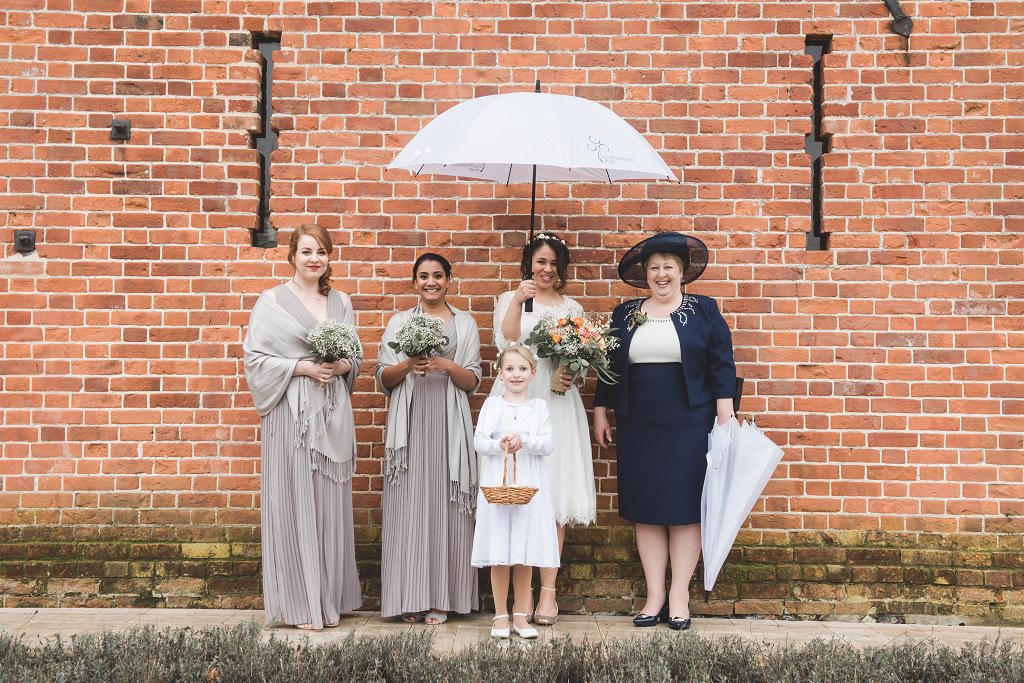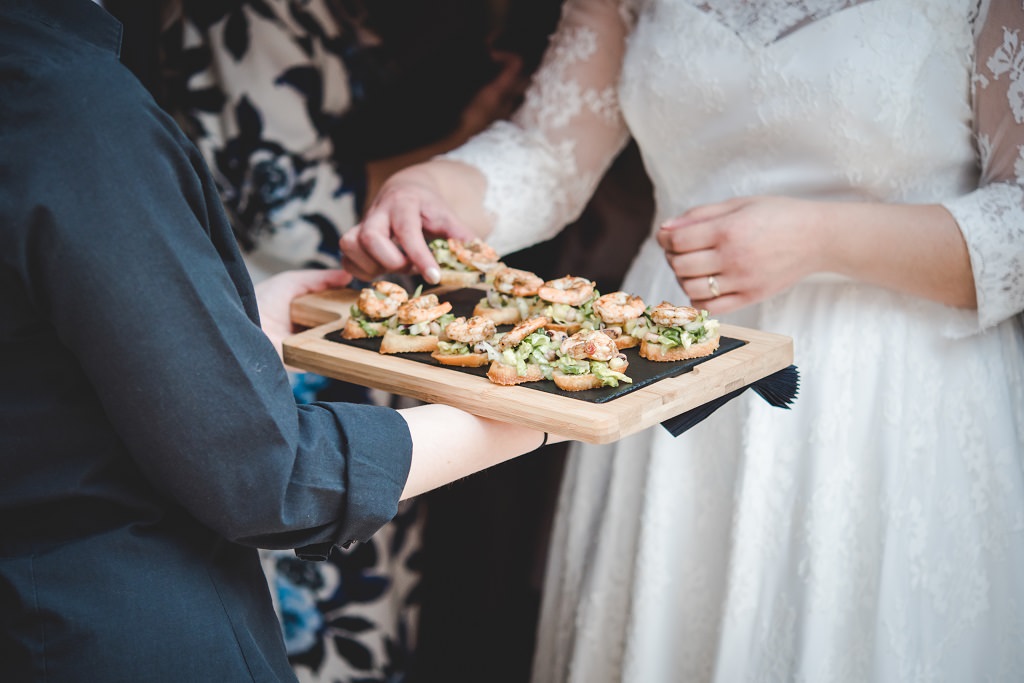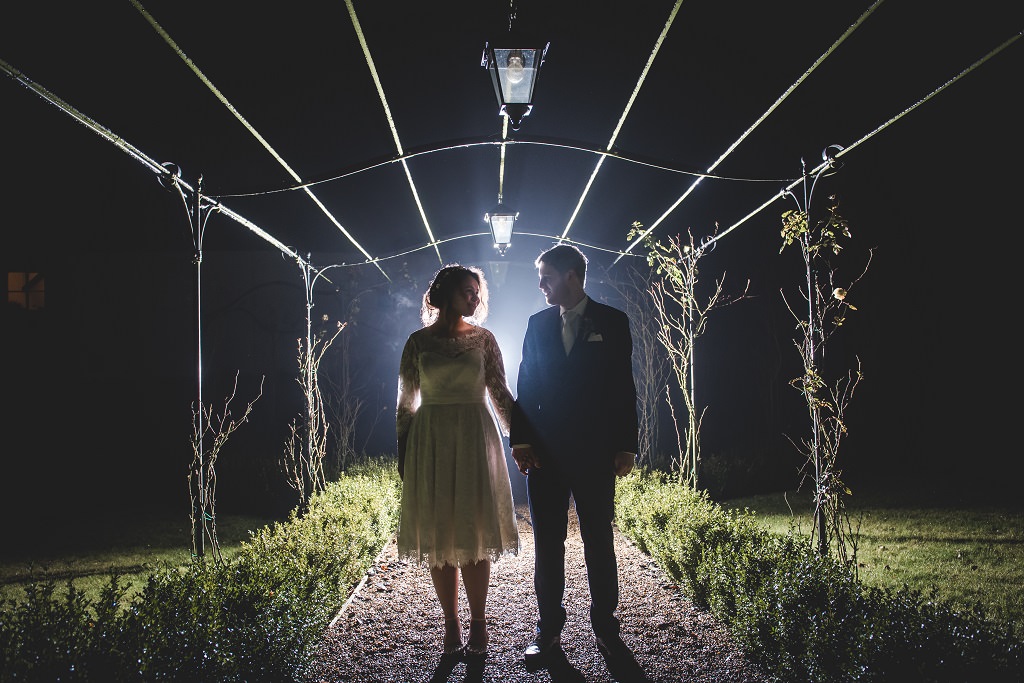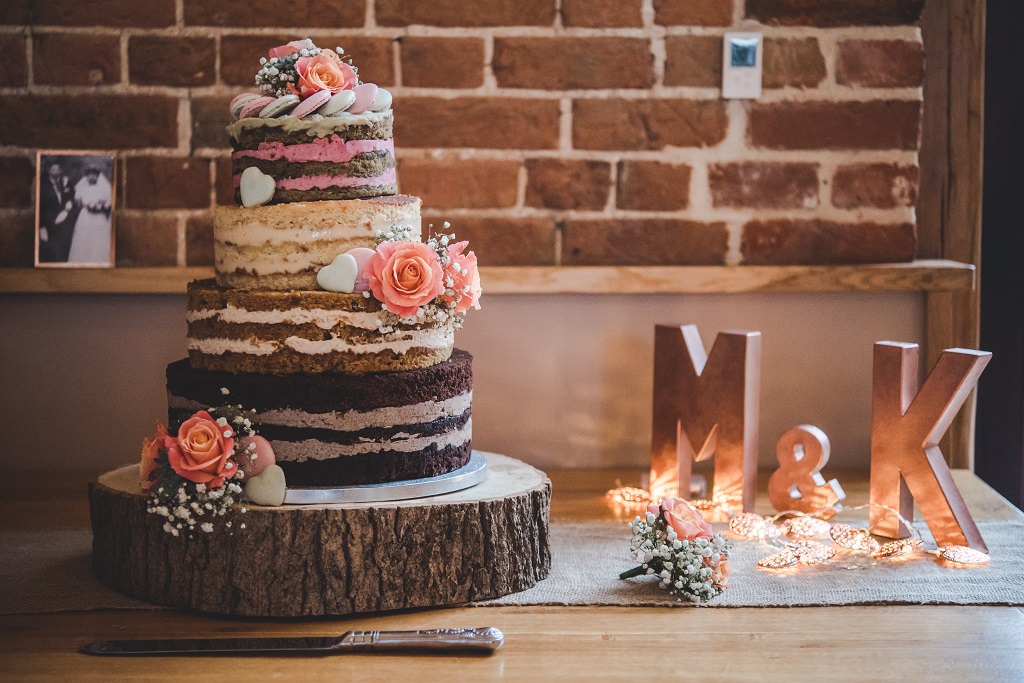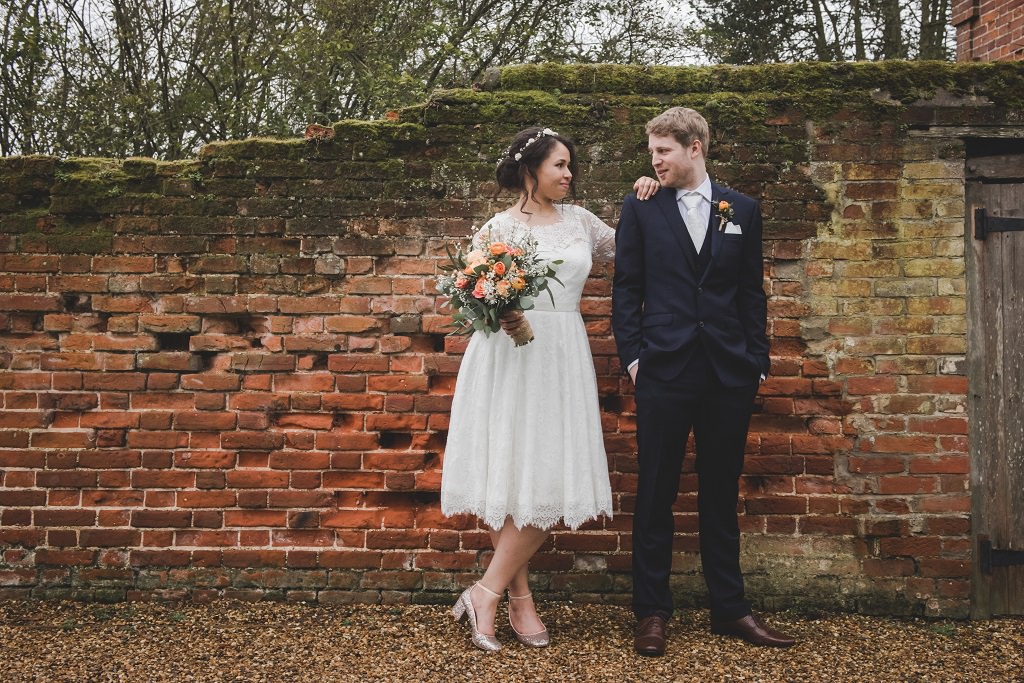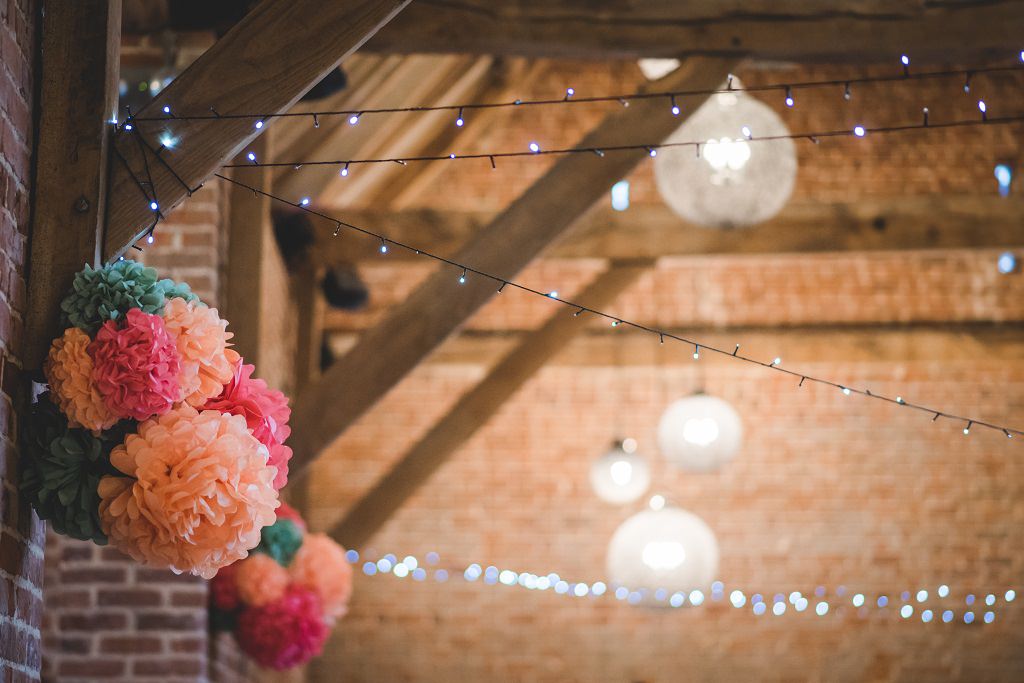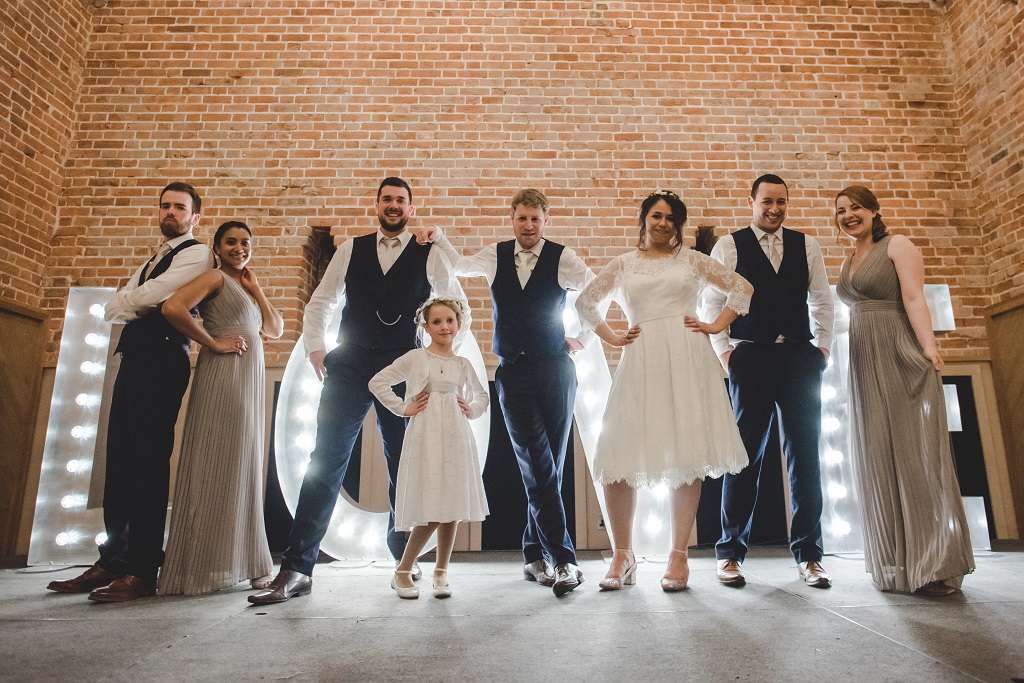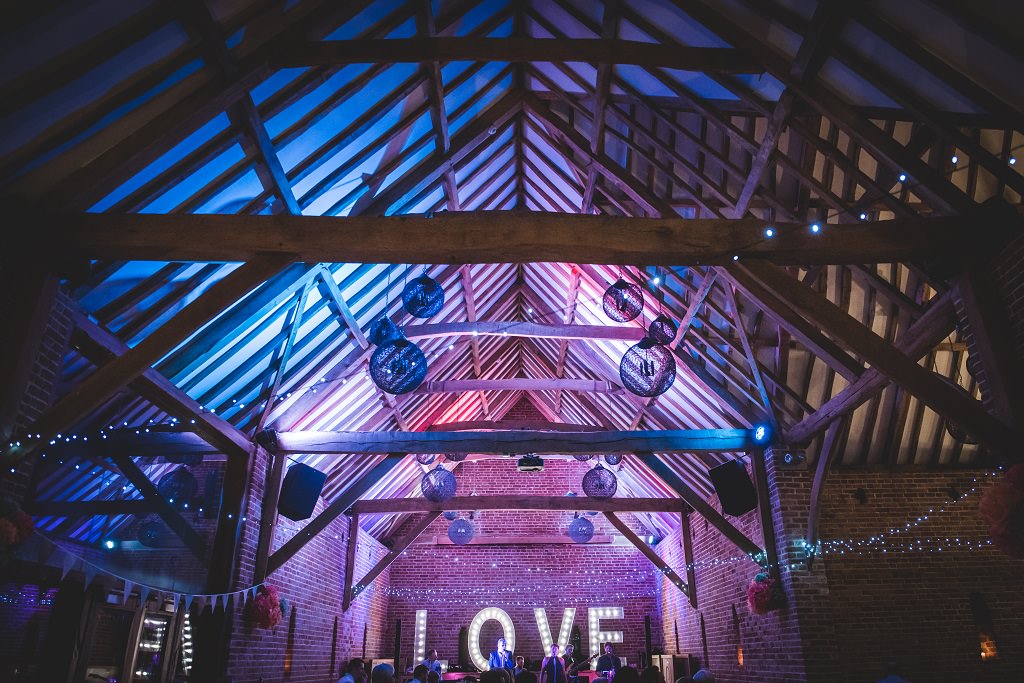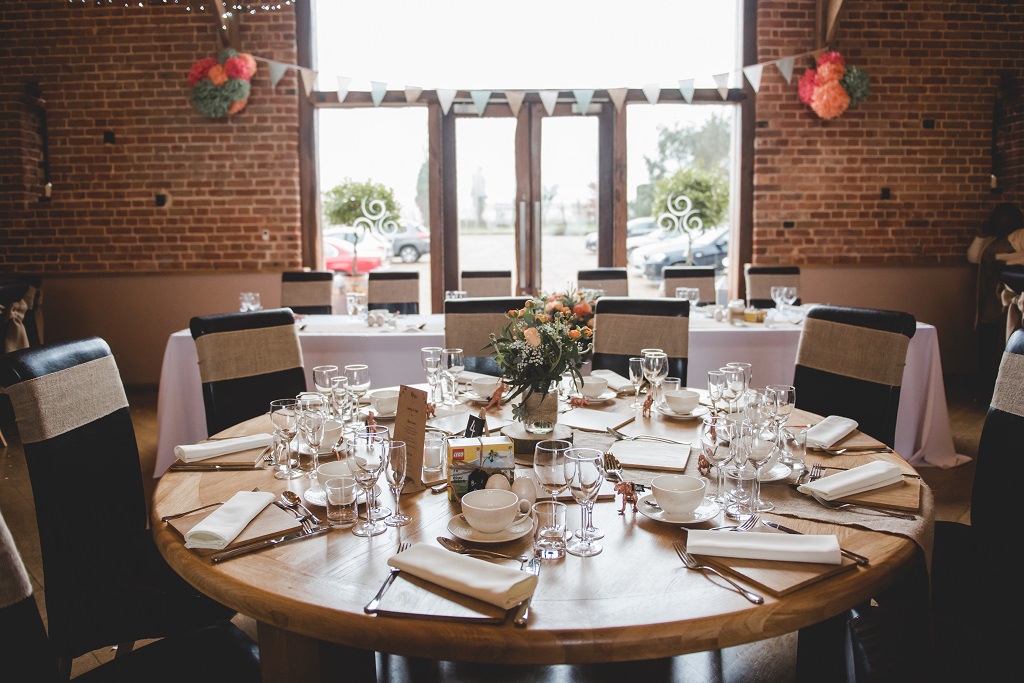 Keshia and her beautiful Bridesmaids, prepared for the big day in the Cartshed Lodge after enjoying a relaxing evening in the hot tub!
Matt's ever helpful groomsmen helped guests find their way to their seats and even helped us show the fire exits in an air hostess manor (the exits are here, here and here!) as our nervous Groom awaited the arrival of the Bridal party.
Justine and Jess lead the way down the aisle in their gorgeous grey floor length gowns with matching shawls and were shortly followed by adorable flower girl, Lola, who made sure the aisle was delicately sprinkled with petals before Keshia and her gorgeous Mum made their way to meet Matt.
After the new Mr and Mrs Roe were announced, guests enjoyed a glass of Pimms, bottled lager or raspberry lemonade whilst JMA photography rounded up guests for a few formal group shots.
Keshia had always been keen to include some of her Caribbean heritage in her big day and catering was definitely the best way to do it!  Our talented Chefs prepared jerk chicken kebabs with mango salsa, jerk prawns with mango and coconut dressing along with mini mac and cheese bites – yummy!
KWF transformed the barn to complement Keshia and Matt's peach, sage, coral and white scheme with a beautiful long and low floral arrangement on the ceremony table, large jam jars decorated with hessian and succulents displaying floral posies on each guest table and hessian single tied chair sashes and table runners.  Fairy lights were hung from the lower beams throughout the barn to add a twinkly feel and our lovely Bride surprised her husband to be with the hire of the giant 5ft LOVE lit letters – great work Keshia!
Our couple are both very talented graphic designers and Matt created an amazing signing frame with an image of him and Keshia, which perfectly matched their invitations too.  Keshia had been busy spray painting their cute dinosaur favours rose gold to complement their scheme and they'd even sourced mini Lego sets for each guest tables (a must when you work for the company – how cool is that!).
With canapes devoured and photos taken, guests joined in the t-piece to congratulate our newlyweds in a receiving line before Tom welcomed the new Mr and Mrs into the dining room ahead of the speeches.  Father of the Bride, Niron, our lovely Groom and Best Man, Mike, all shared their funny stories with guests and raised a toast to the happy couple.
We rounded up our carvers from each guest table and took them into the kitchen to collect their joints of Broadland Beef to carve for their guests. Terrines of Yorkshire puddings, roast potatoes and seasonal vegetables followed with a delicious Risotto Verdi with shaved parmesan and rocket for vegetarian guests.  Our Chefs definitely did themselves proud with their trio of desserts – vanilla cheesecake with ginger crumb and fruit compote, dark chocolate truffle torte and lemon meringue and Sharington raspberry glass; there wasn't an empty plate in sight!
With the formalities of the day complete, guests mingled in the barn as they listened to @The Joe Ringer Band sound check ahead of their set and watched the Bride and Groom cut their stunning three tier wedding cake decorated with peach macaroons and succulents.  It was then time for the first dance and Joe and his talented musicians performed a perfect rendition of 'All I do is think about you'.
Guests enjoyed some yummy seaside treats (fish and chip cones along with hot, fresh doughnuts) which fuelled the dance moves all evening!
We know you've already had 6 wonderful years together but we wish you the happiest future together as the new Mr and Mrs Roe xx
"thank you for all your help and support with the planning and the wedding itself – Matt & I had the most amazing, memorable day.
We really appreciate all of your efforts to make sure everything went smoothly for us, from all of those emails back and forth, to the little last-minute tweaks; everything was on point and Matt and I didn't have to worry about a single thing.
So many of our guests have commented on how stunning the barn was and what great service they received throughout the day, not to mention how delicious the food was – the roast beef went down particularly well! ("Best beef I've ever had" has been mentioned more than once!).  We were so pleased with our custom Caribbean canapes too – yummy ????
It really was all that we could've hoped for and a day we will never forget. We honestly cannot thank you enough ????
Keshia & Matt xx"