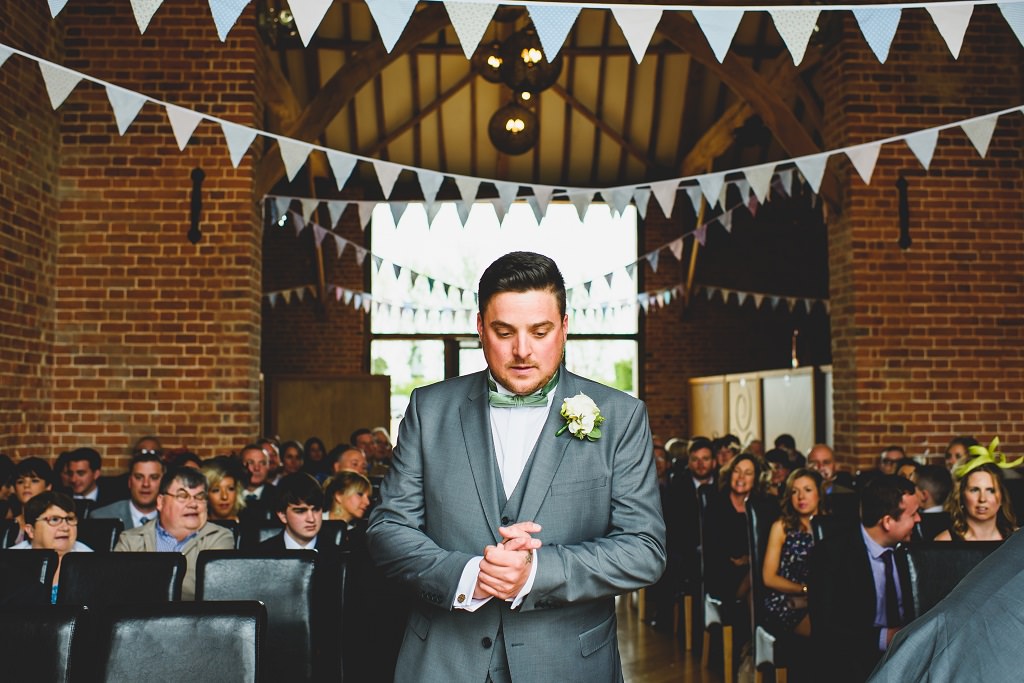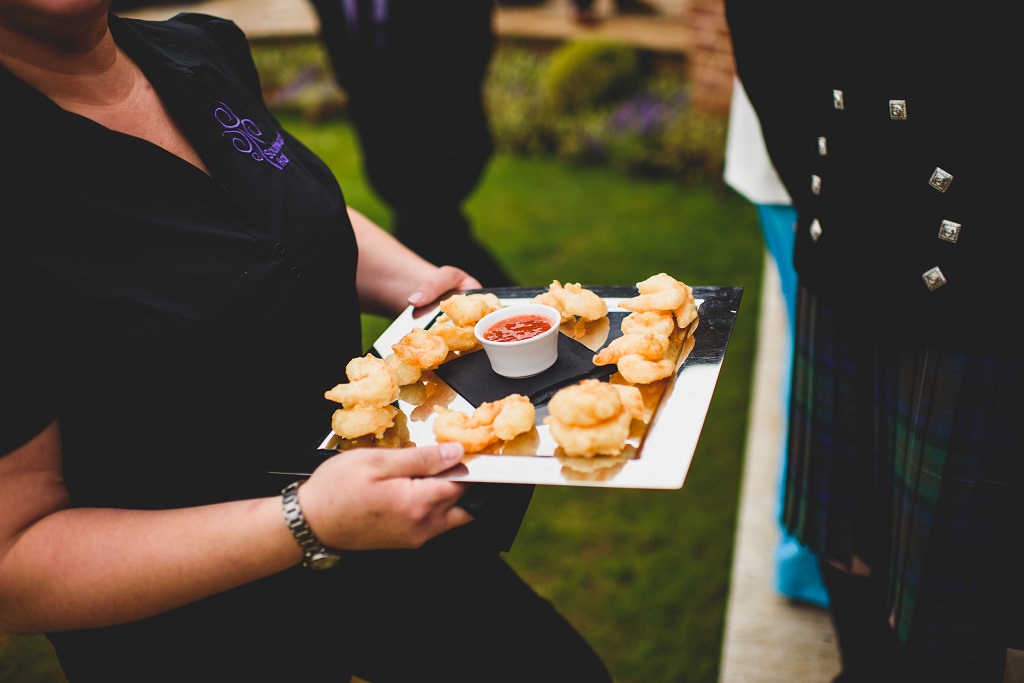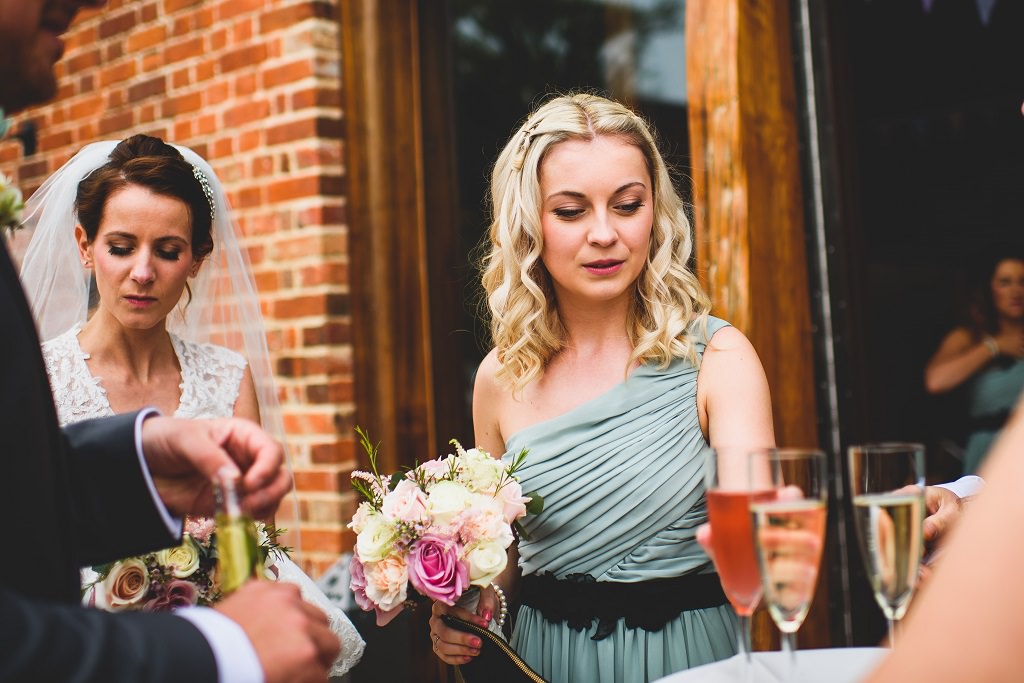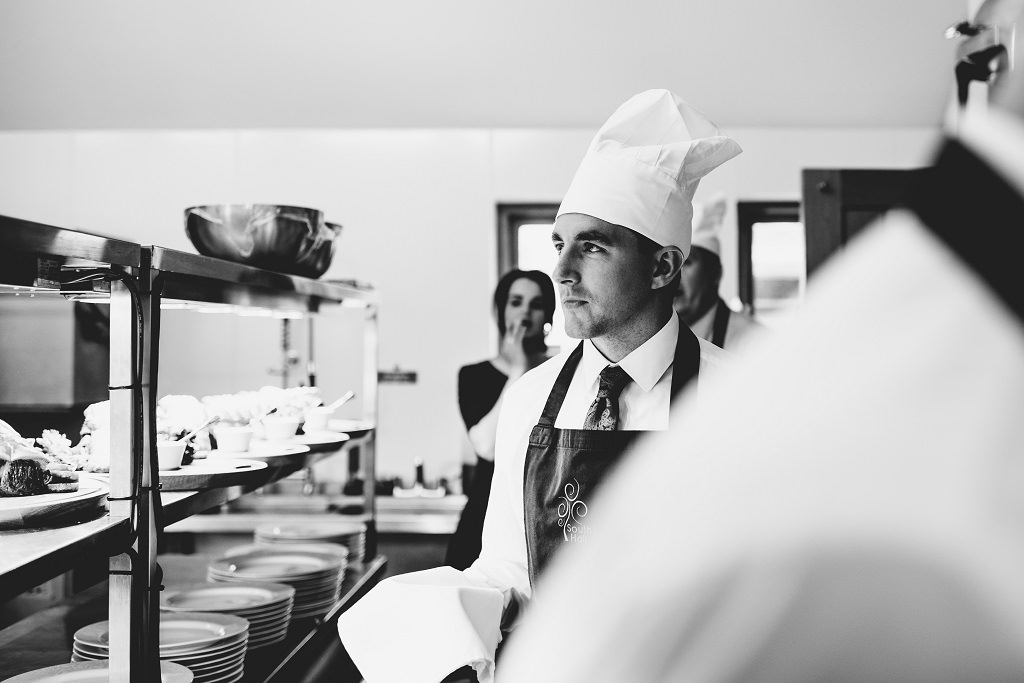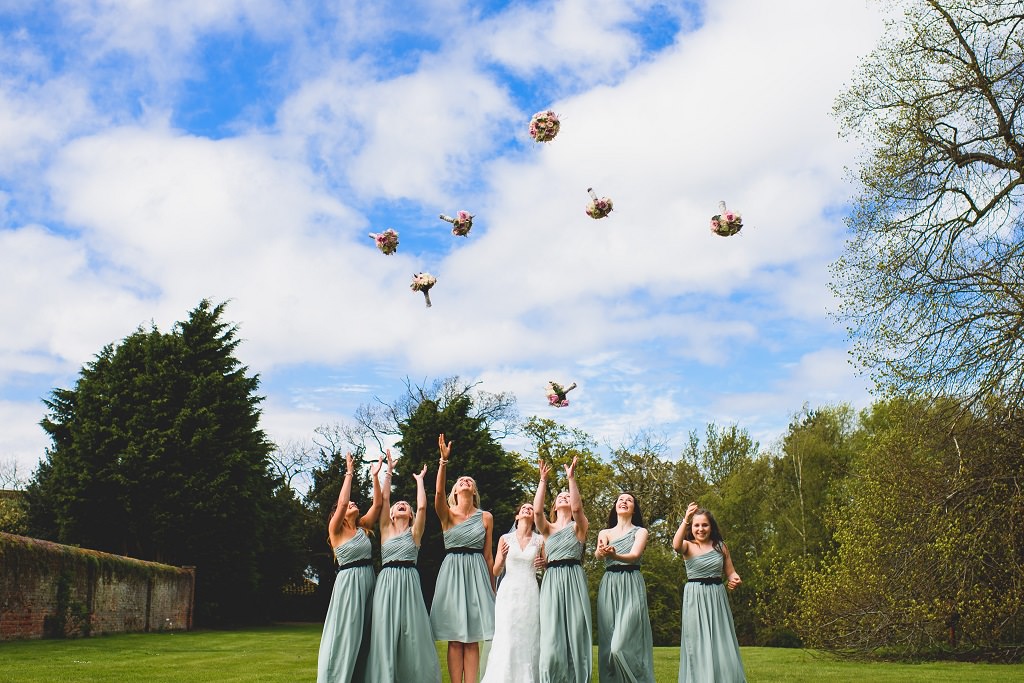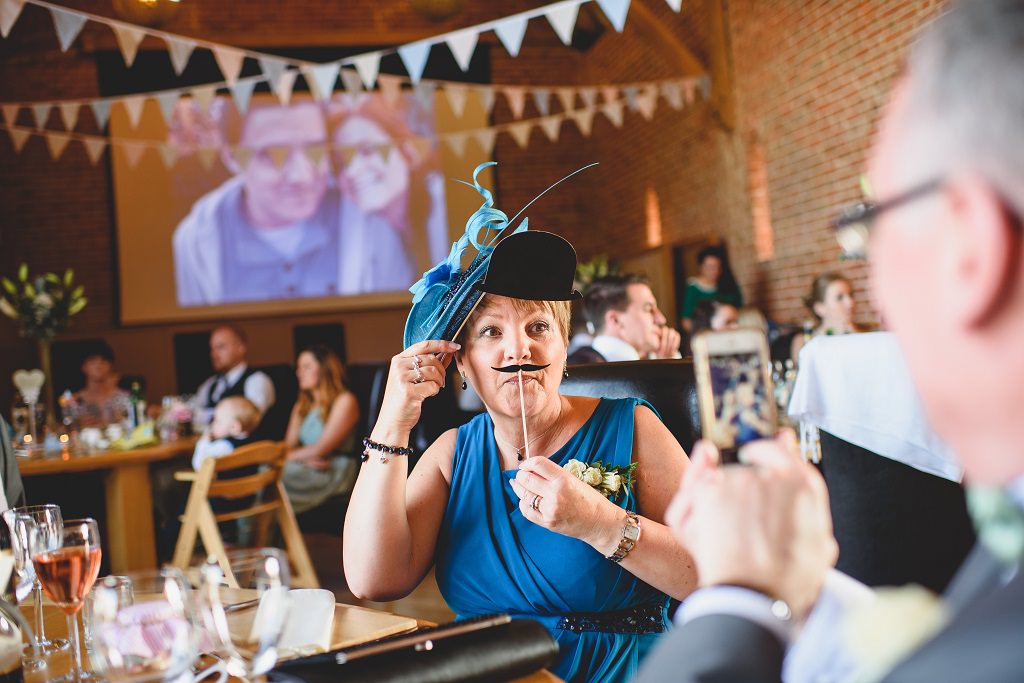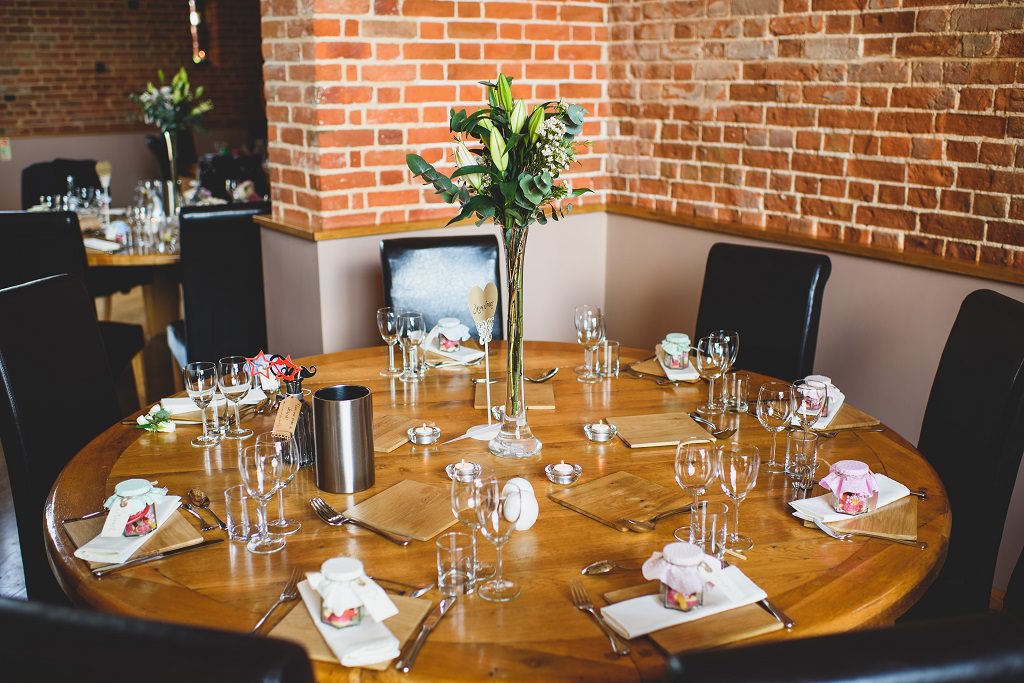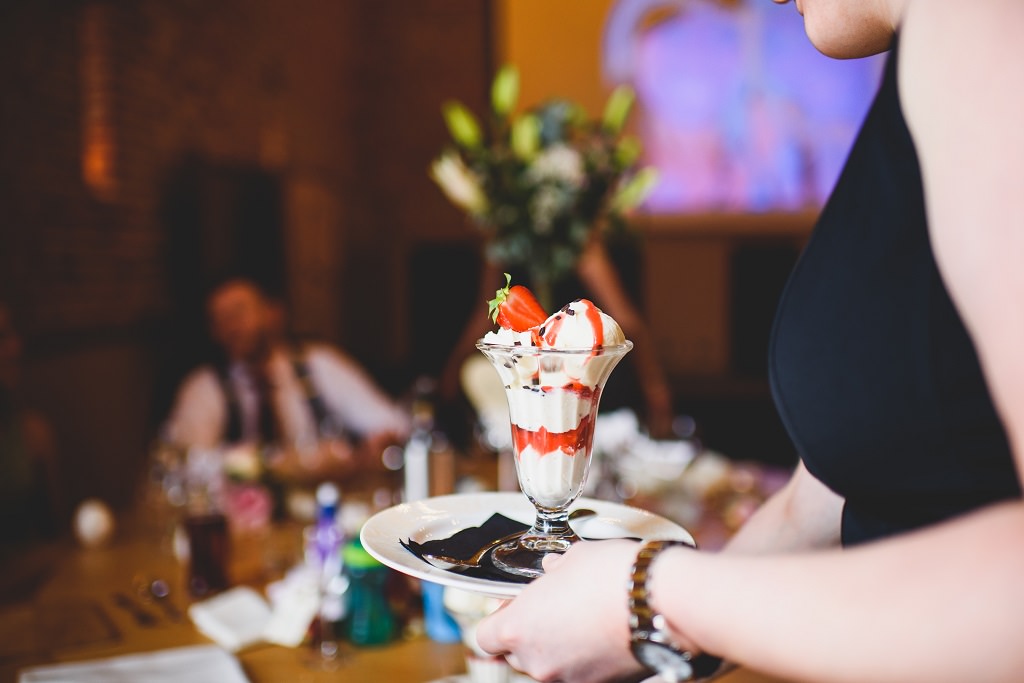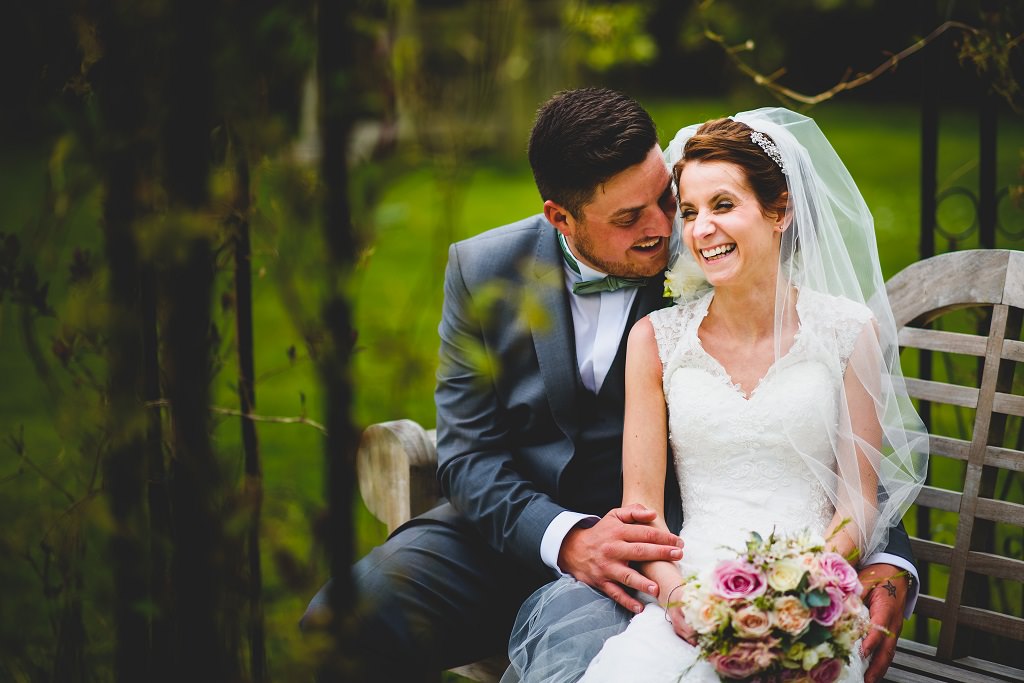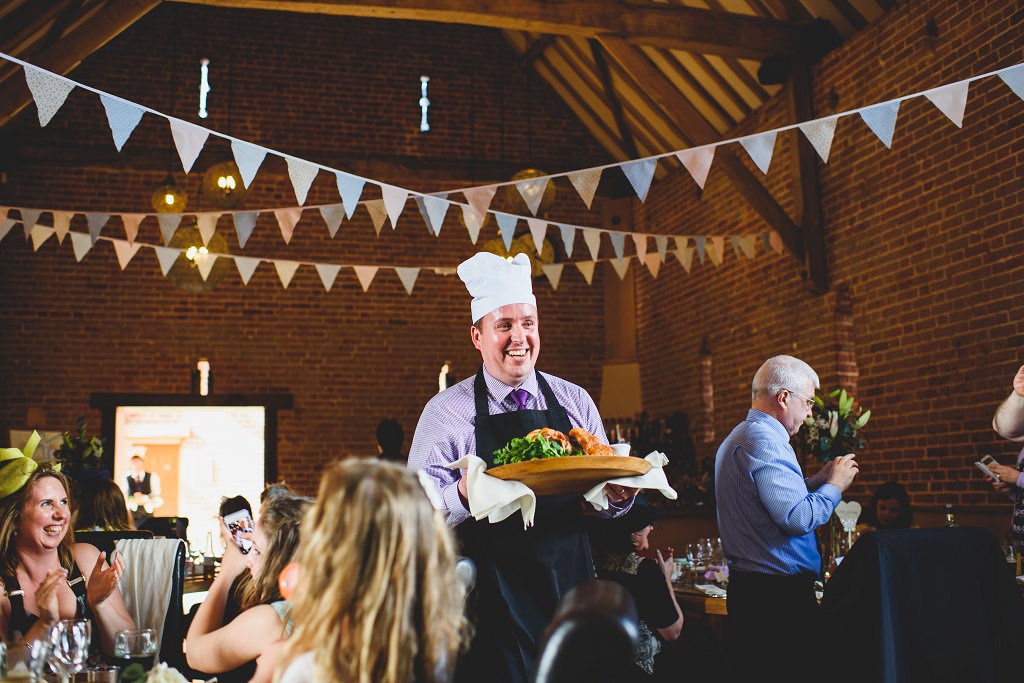 Lucy joined us at Southwood Hall arriving in a swish car to join her bridal crew hiding out of sight from their gorgeous guests.  Jamie and his entourage (including their two little boys) were already suited and booted waiting at the end of the aisle looking extremely dapper.
Although an outside ceremony had been planned sadly the weather intervened but the drizzle did not dampen Lucy and Jamie's day one little bit, as they were pronounced husband and wife inside the barn the skies cleared and guests made their way outside.  Drinks and canapes were served outside on the terrace whilst everyone was entertained by an amazing acoustic set from singer Tom before heading back into Coronation Barn to admire the transformation.
Cute bunting had been draped from beam to beam whilst tables had been named after favourite sweeties. Jam jars with colourful gingham fabric lids were individually placed on each table for guests to find their seats and were packed with sweeties much to the delight of the children!
Roast loin of pork was the dish of the day and never have we heard such cheers as each carver emerged from the kitchen in chef hat and apron. A scrumptiously summery dessert of Eton Mess was soon devoured although we did catch one or two adults eyeing up the children's ice cream sundaes, they're just too good to resist!
As speeches concluded and drinks continued to flow, guests spilled out onto the terrace to soak up the sun and enjoy that famous Southwood sunset. Although Lucy and Jamie were unable to exchange vows under the Garden Rotunda, we instead hosted our first 'first dance' on the terrace to compensate. Guests even sung along to the sweet sounds of Tom who had sung earlier that day for the ceremony and drinks reception to make it even more special for love's young dream.
Congratulations Mr and Mrs Harrison and happy birthday to Lucy – Jamie, there is no excuse not to forget your new wife's birthday now you have your wedding anniversary to celebrate a as well :). Wishing you lots of love and happiness in your new lives together x
Phot credit: James Rouse Photography