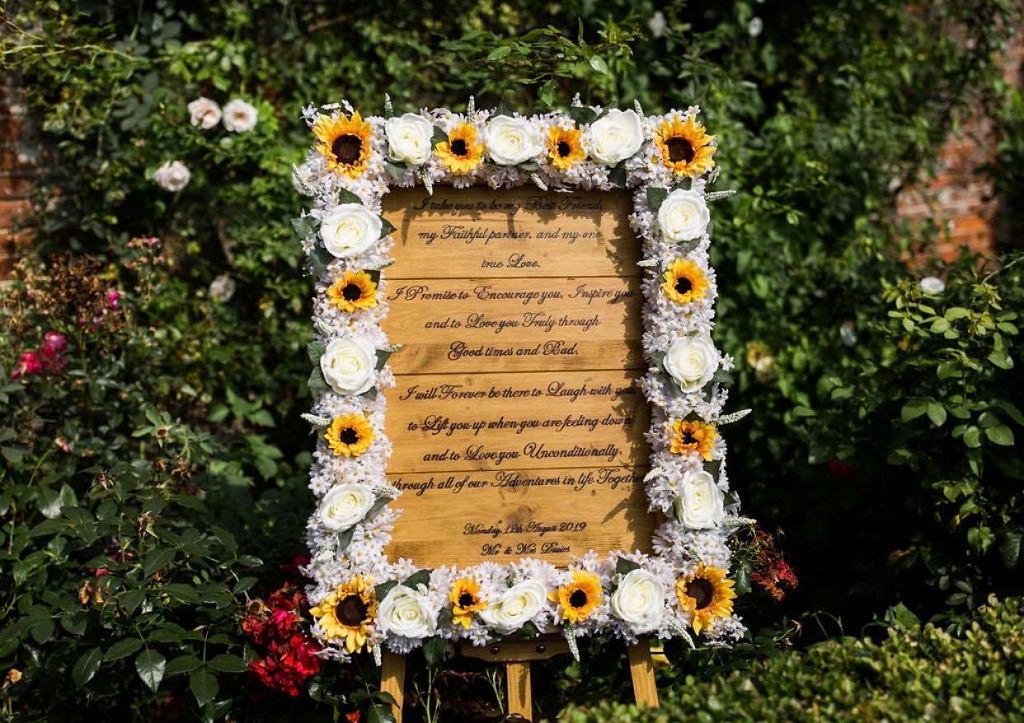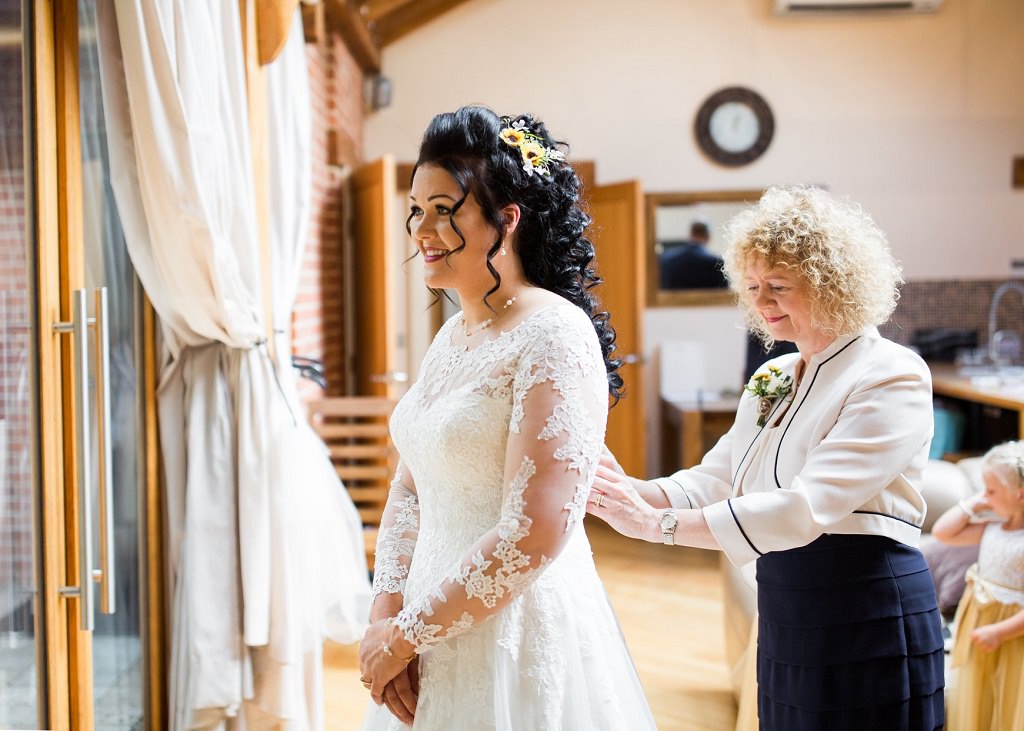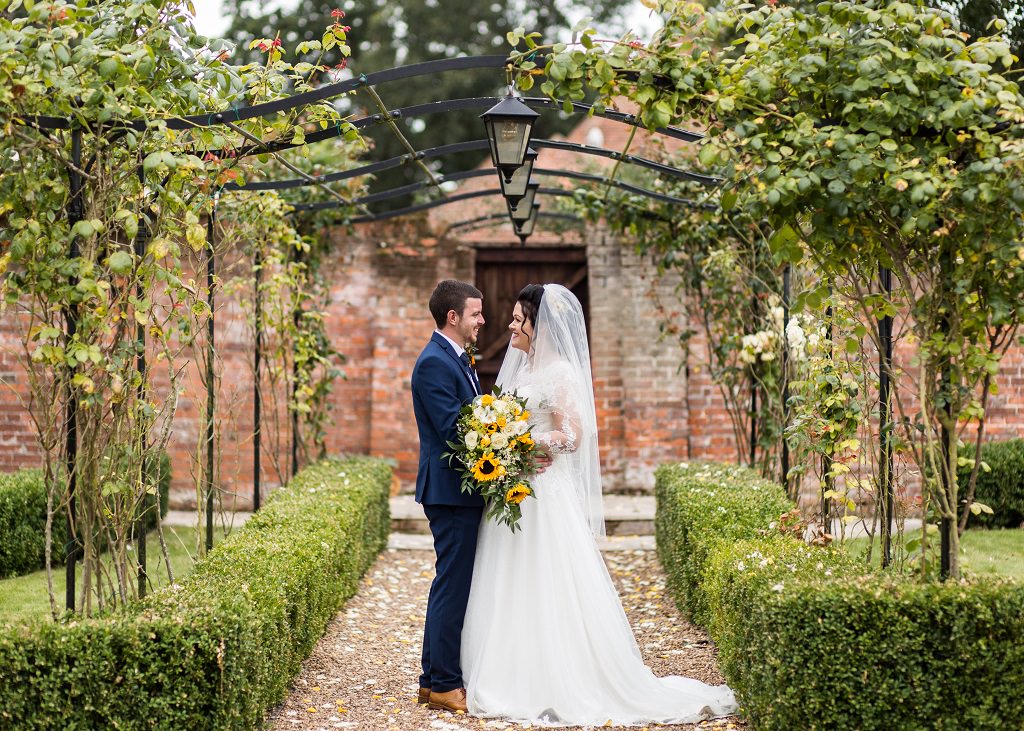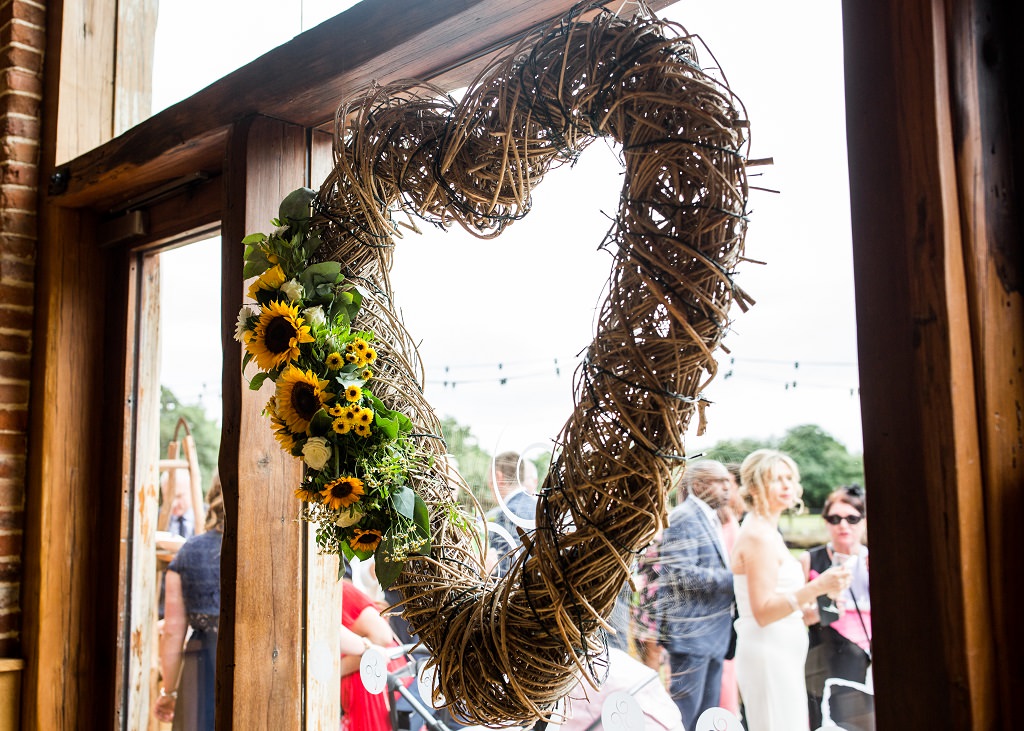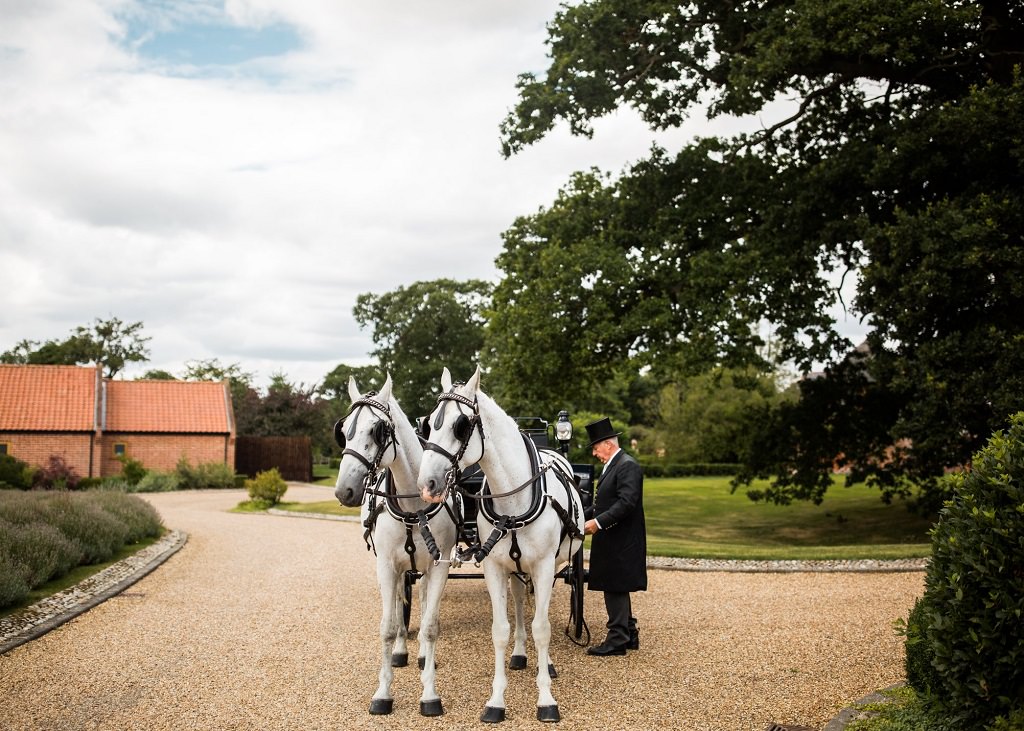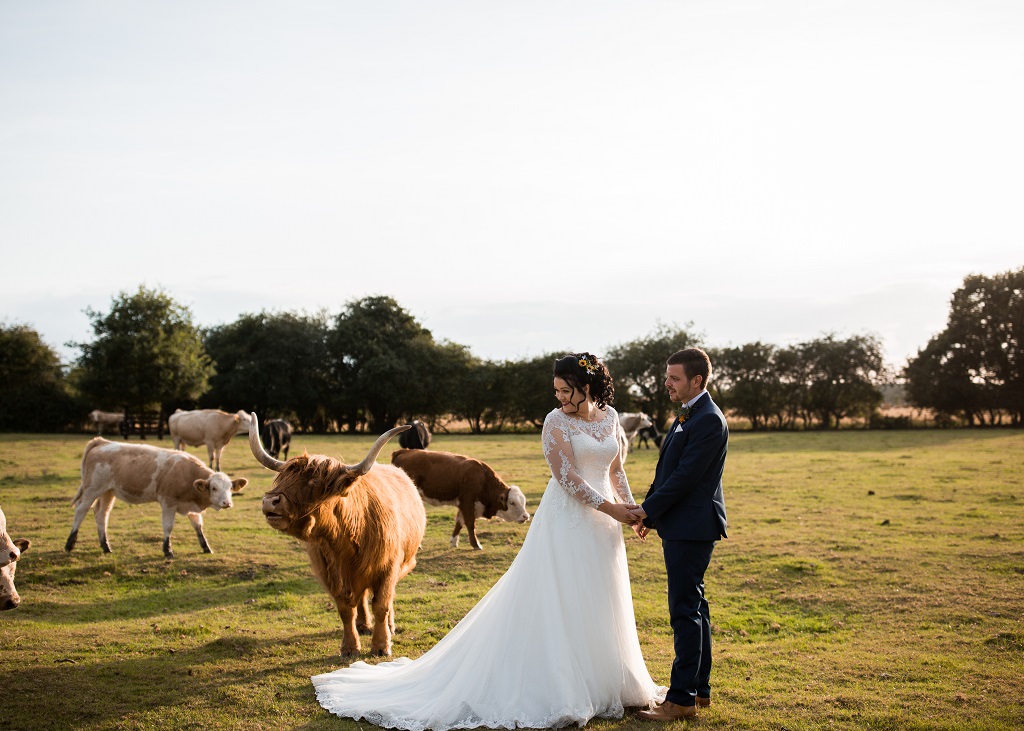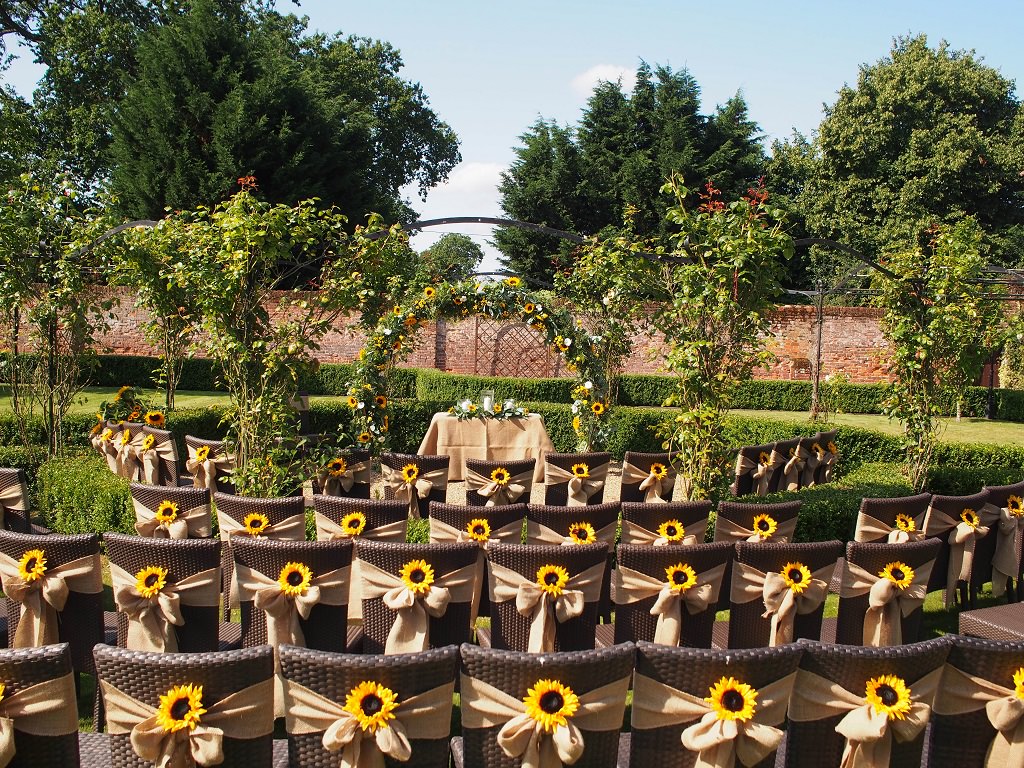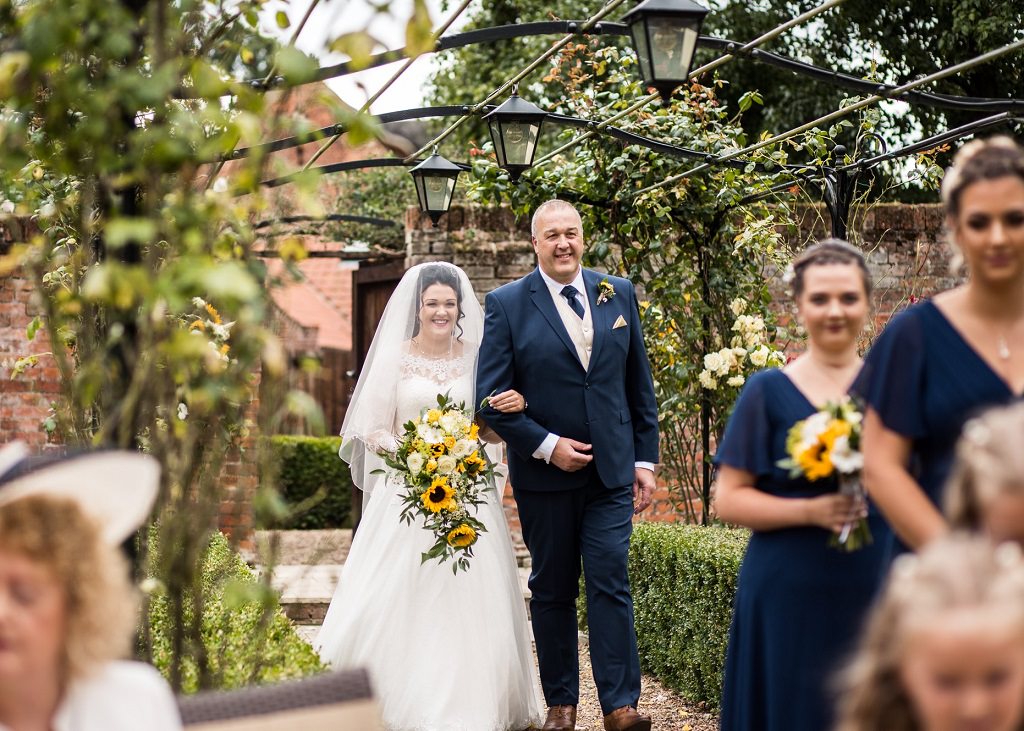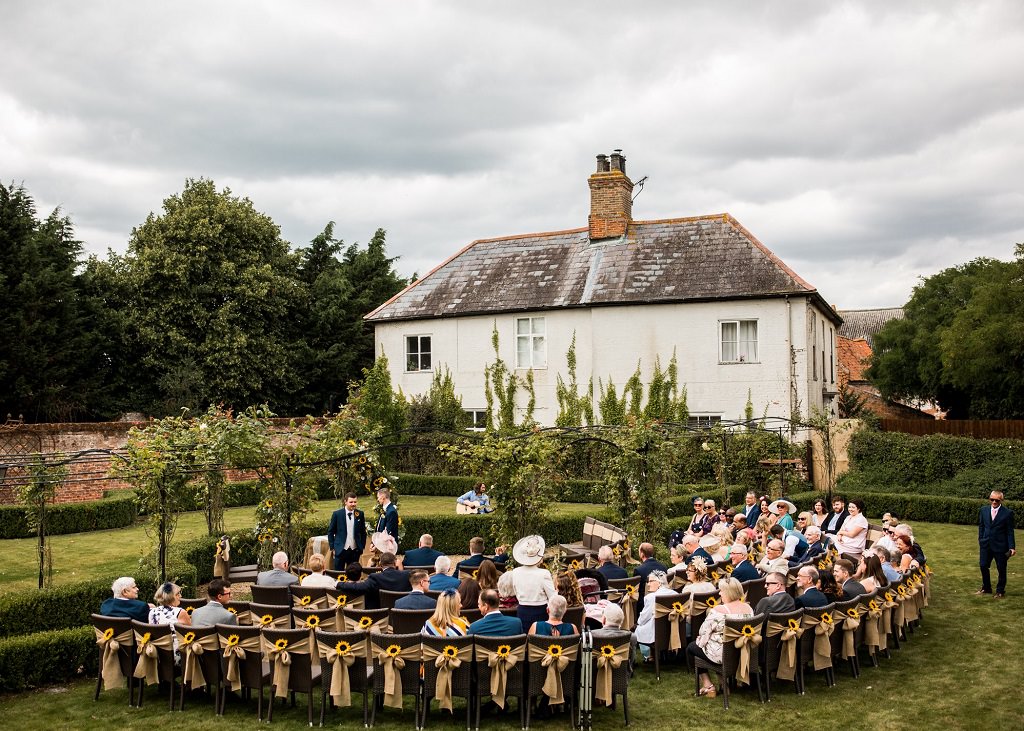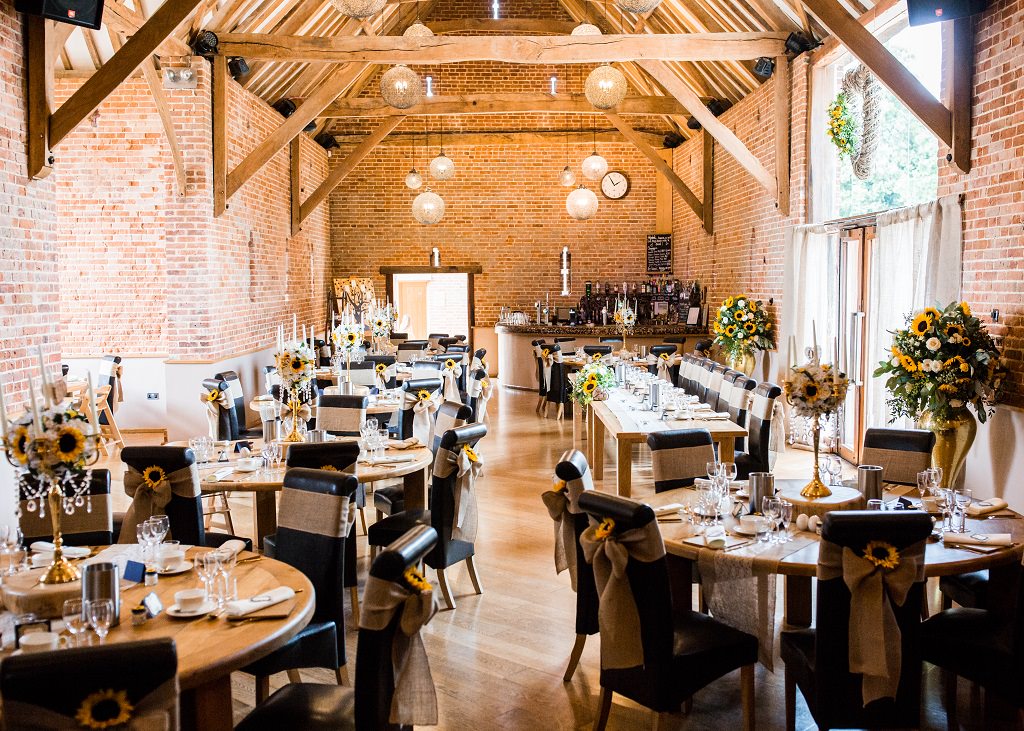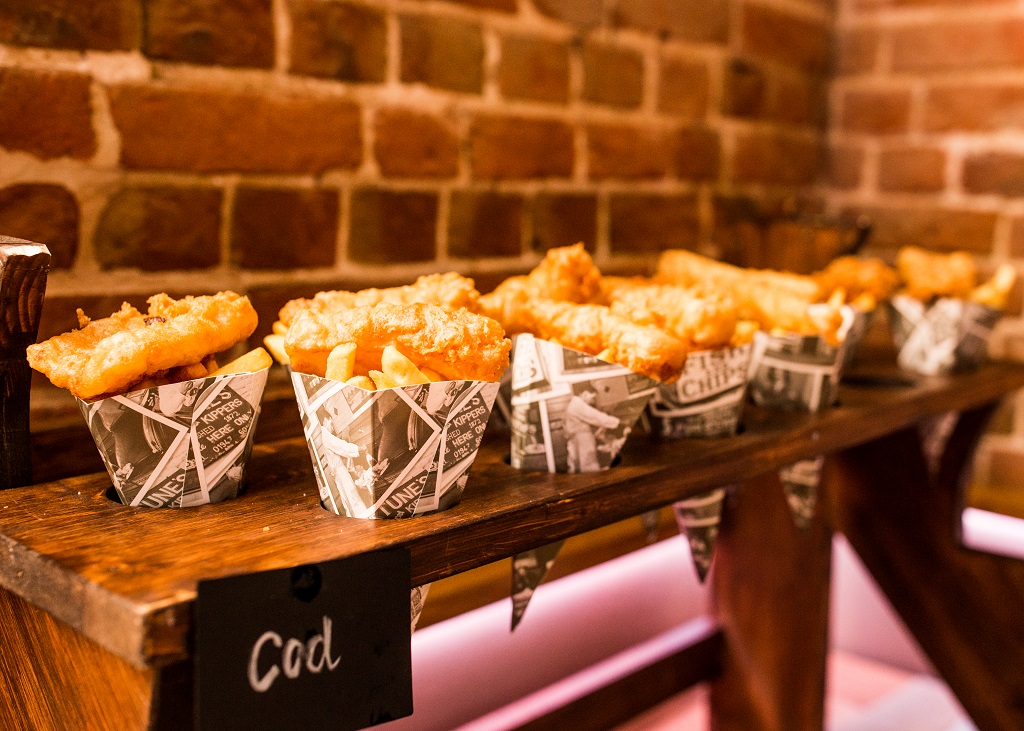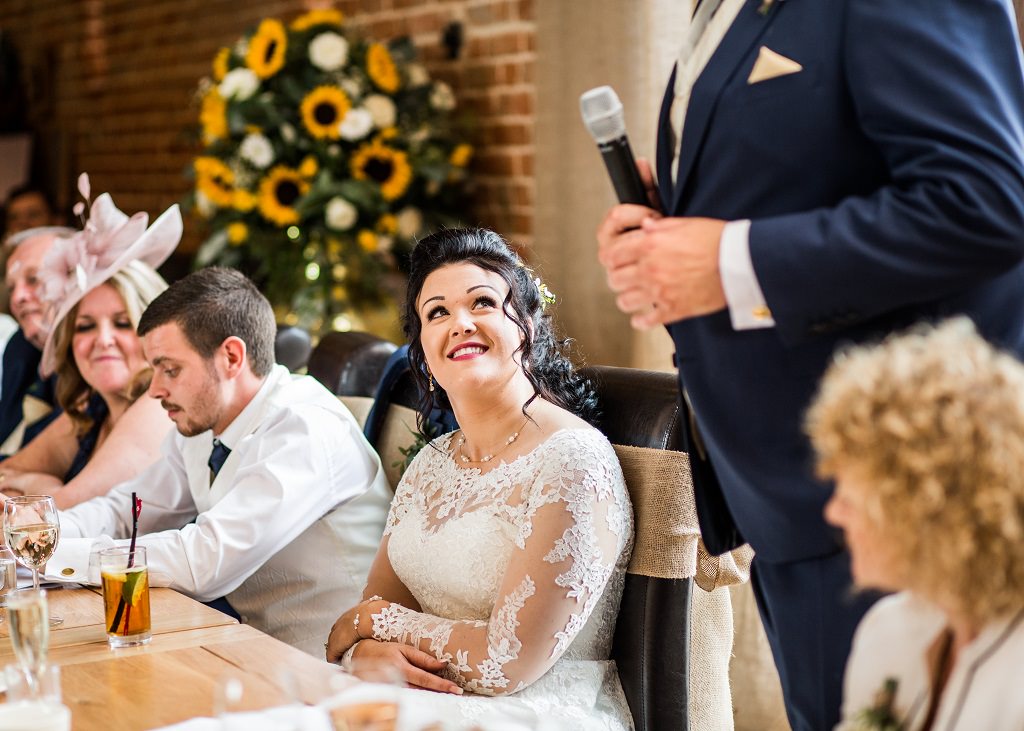 Cheers of laughter could be heard across the car park as Lauren and her bridal party finished putting their final preparations together.
Guests gathered in the secret garden ready to witness the ceremony of Lauren and Chris. As our Bride made her way out of the Cartshed lodge, she may have thought she was headed straight into the secret garden but what she didn't know was that Father of the Bride, Ian had other ideas. Hidden around the corner of the Cartshed Lodge stood two beautiful, pure white horses and a gorgeous carriage to take Lauren and Ian for a ride before the ceremony. Ian had made a "daddy promise" to his daughter from a young age that she would have her princess horse and carriage at her wedding and all these years later, he was finally able to make it a reality ????.
With her bridal squad waiting, one ride in her princess carriage later and Lauren was ready to get married! Led by adorable page boy, flower girls and of course her bridesmaids, Lauren made her grand entrance alongside one doting father to be reunited with her soon-to-be husband, Chris!
KWF had been busy from the early hours of the morning setting up to create the perfect setting for our lovely couple. Sun flowers could be spotted all around, a flower that sums our couple up perfectly – full of brightness and energy! Two breath-taking golden mirrored urns stood in the entrance to the garden with a beautiful floral arrangement that had been delicately placed inside. As you walked further into the garden you were able to fully appreciate the effort and details that Lauren had put into her décor as a gorgeous floral arch surrounded the bride and Groom as they said their vows. Hessian chair sashes could been seen on every chair to give the whole scheme a rustic twist and bright sunflowers were slotted into each sash, creating the perfect contrast.
After the formalities were complete and a confetti shot was expertly organised by Stephen it was time for guests to head back around to the back terrace to enjoy a selection of carefully picked drinks.  The new Mr & Mrs Davies returned from their horse and carriage ride, warmly greeted back by their closest friends and family. Chef unveiled three snack ladders of his finest canapes as guests mingled and congratulated the new couple alongside live music performed by a singing duo.
Lauren had put her heart, soul and incredibly artistic talent into the decorations and it was clear to see how well it truly paid off. She had spent days upon days creating the perfect styling for her wedding. A hand-painted seating plan, signage, favours and even a wooden wishing well had been intricately decorated with individual flowers. KWF's hessian table runners and stunning gold cutlery added the finishing touches and managed to effortlessly tie the whole scheme together. Guests took their seats and had a minute to take it all in before Stephen formally welcomed the Bride and Groom into the room!
For main course there was a choice between a mouth-watering butter roasted supreme of chicken or herb crusted salmon fillet before a delicious trio of desserts was offered to every guest. Chef may have caught wind of the fact that Lauren's favourite dessert was a Bischof crumb cheesecake and as such, she was able to delve into an extra-large slice sent directly from the kitchen. What more could a girl ask for on her wedding day! ????.
Next, it was time for the speeches. First up was the Father of the Bride, Ian. Ian spoke fond words of all of the guests that attended and thanked the room before sharing stories of Lauren's childhood and how a moment laying on the grass together all those years ago led to the "daddy promise". The room then heard from the Groom, Chris who conducted a touching, yet funny speech before the Best Man took to the mic to share a few stories about himself and Chris growing up together. The speeches were brought to a close as Jason gifted Lauren with a lovely picture that all of the children she works with had drawn for her.
Guests headed out onto the back terrace to enjoy the evening where they were joined by their evening guests. Chris had also gone to special efforts to put his own twist on the day. A rodeo bull was set up on the lawns ready for guests to unleash their inner child and compete against one another!
The Bride and Groom headed inside to cut the stunning four tier tree trunk style cake before sharing their first dance together. Our bride then shared a dance with Farther of the Bride as guests joined them on the dancefloor as the live band kicked off a night of celebrations!
Guests helped themselves to chip cones with a selection of fish, battered sausage or halloumi before discovering the ultimate sweetie fix underneath the barbecue lodge! S'mores, doughnuts, candyfloss, a popcorn cart and sweetie table were just the sugar rush our guests needed to fuel a night of partying ????.
Lauren and Chris, it has been amazing getting to know you both and to meet your closest friends and family along the way. We hope you had a wonderful time celebrating with us and we wish you all the best in the future together, we're sure it will be a fun one ????.
Photo credit: A D photography