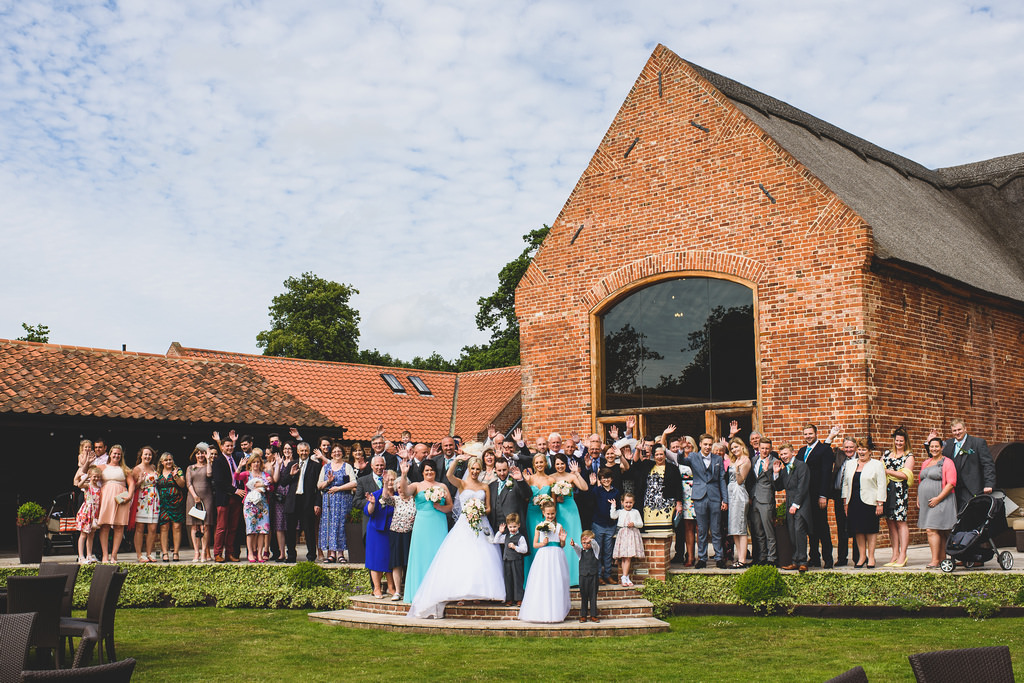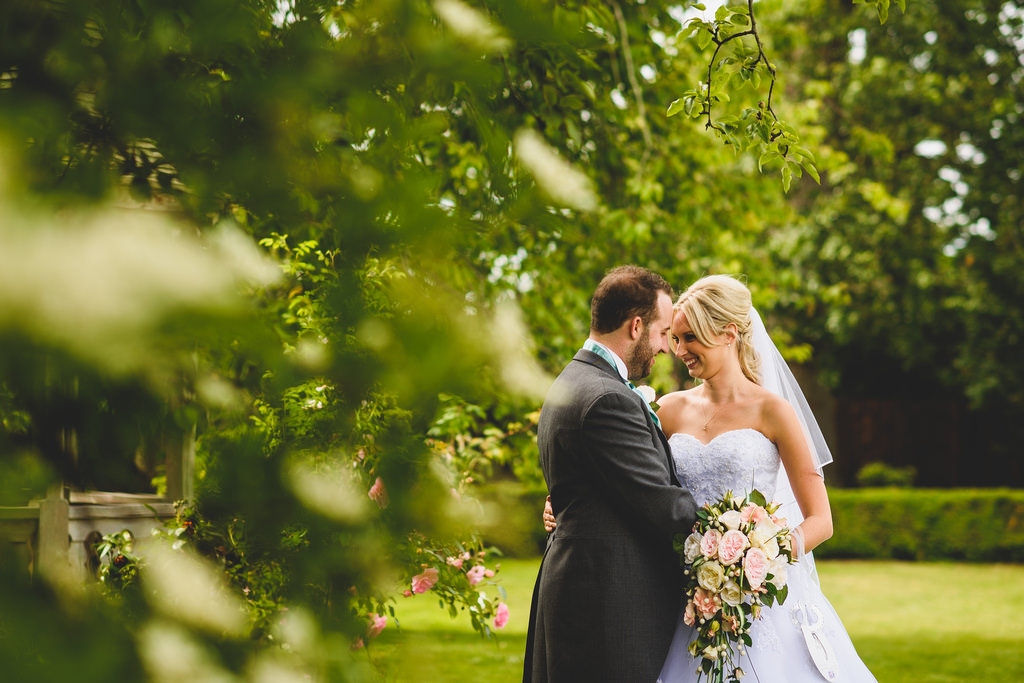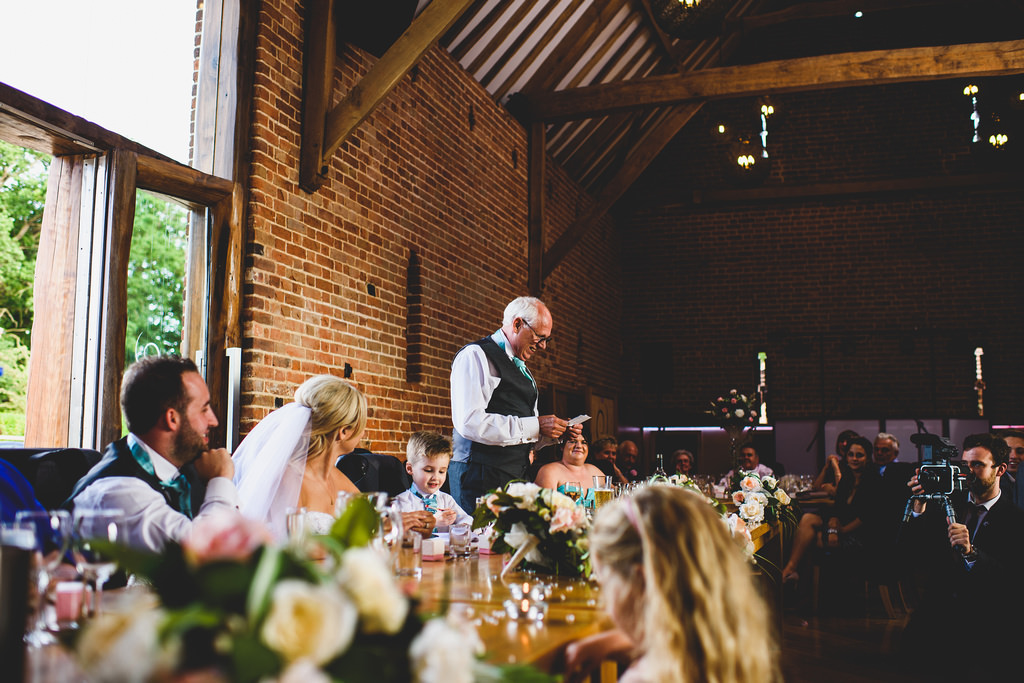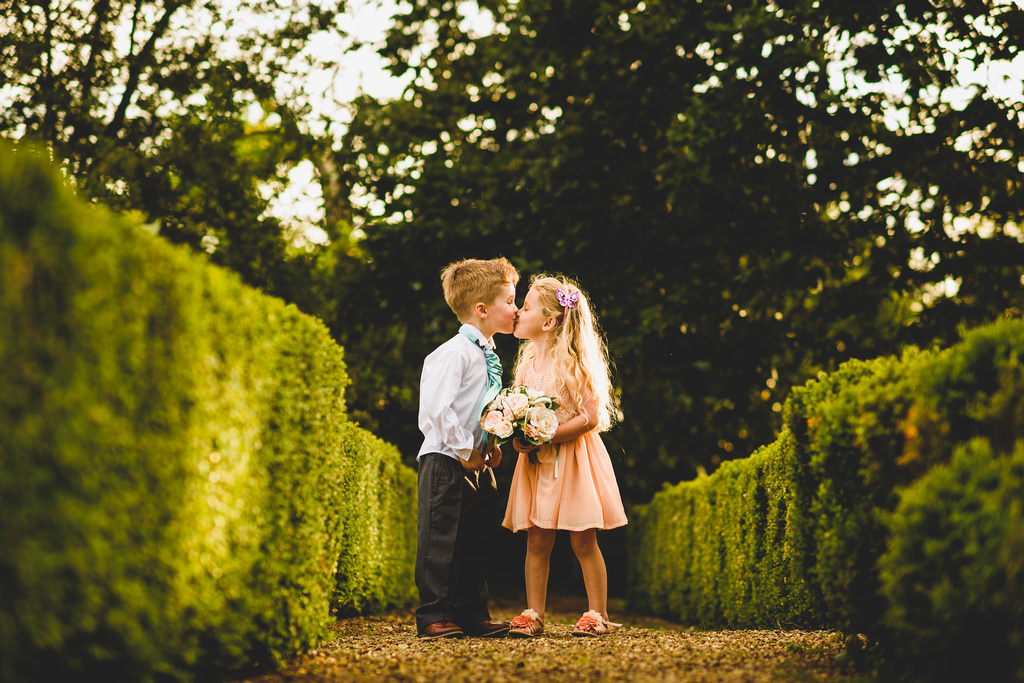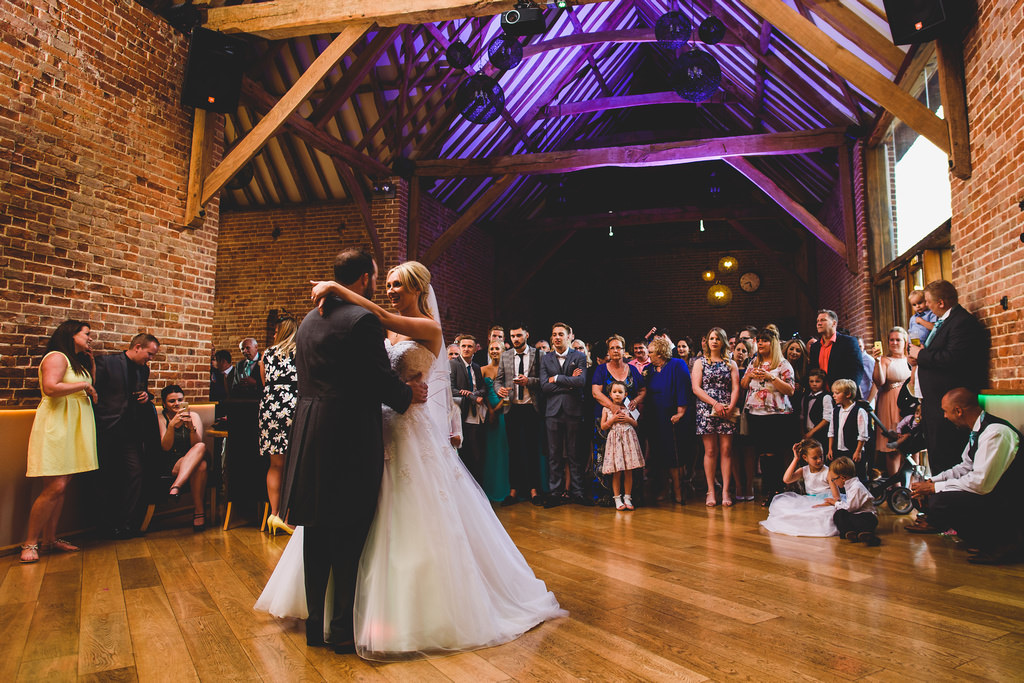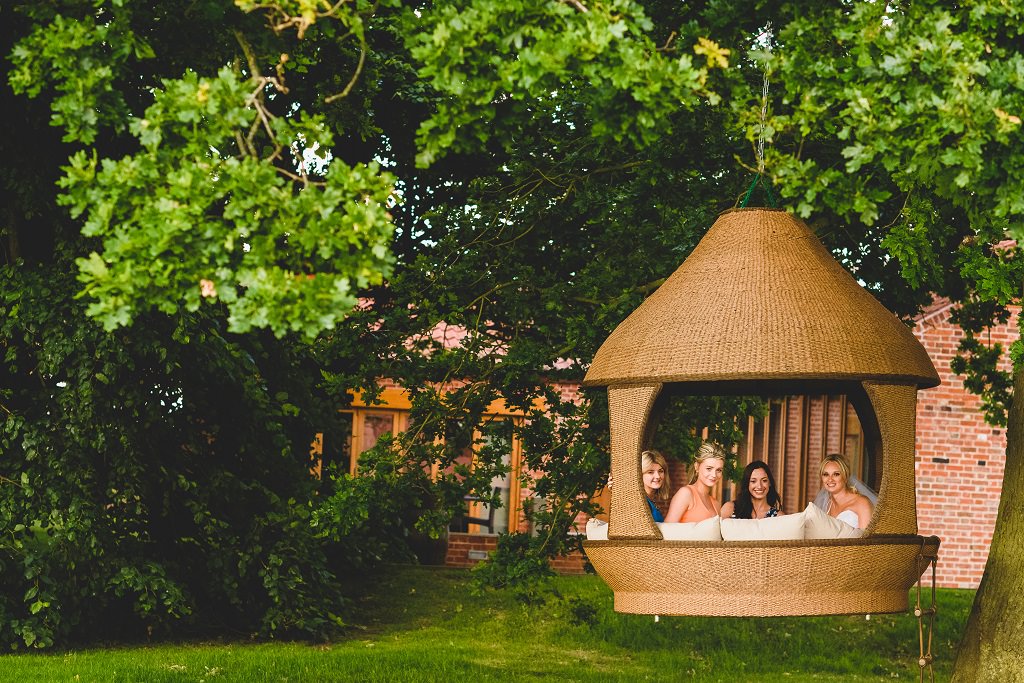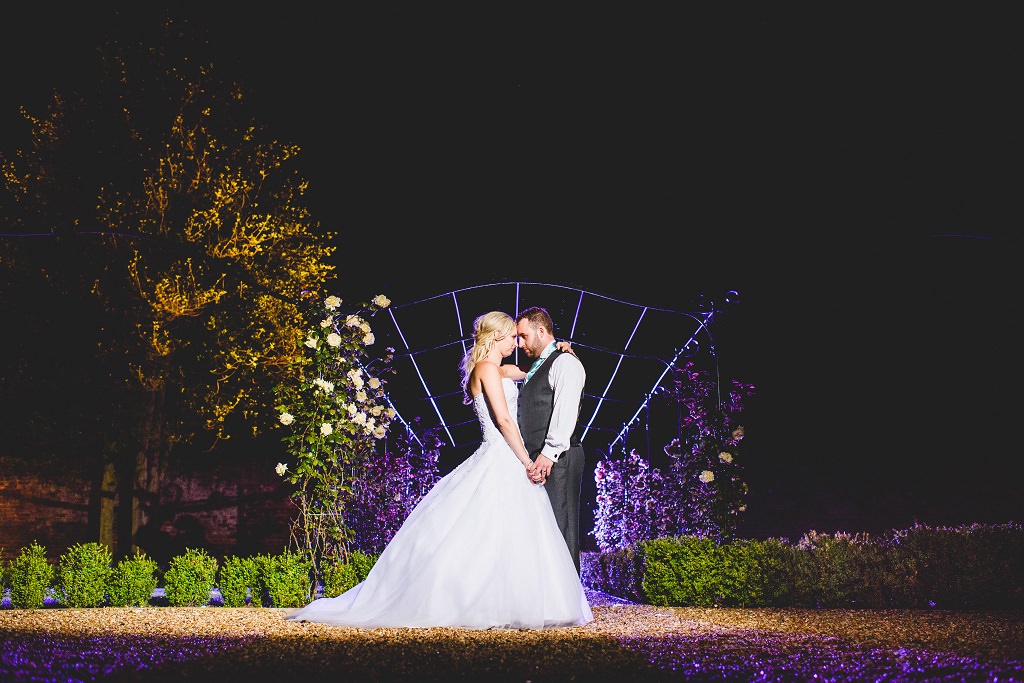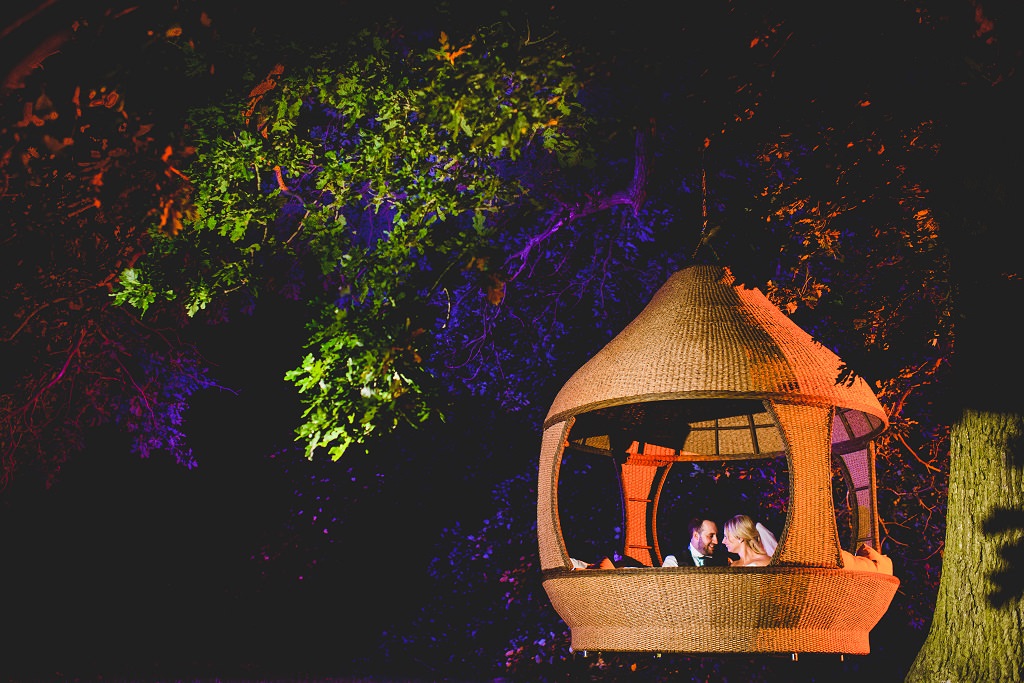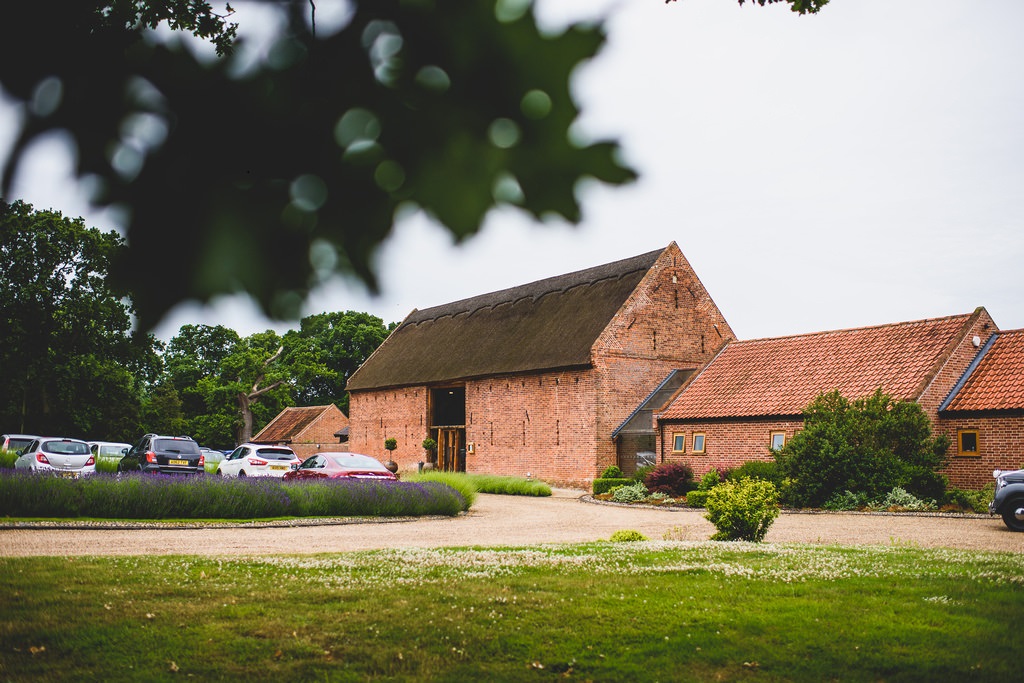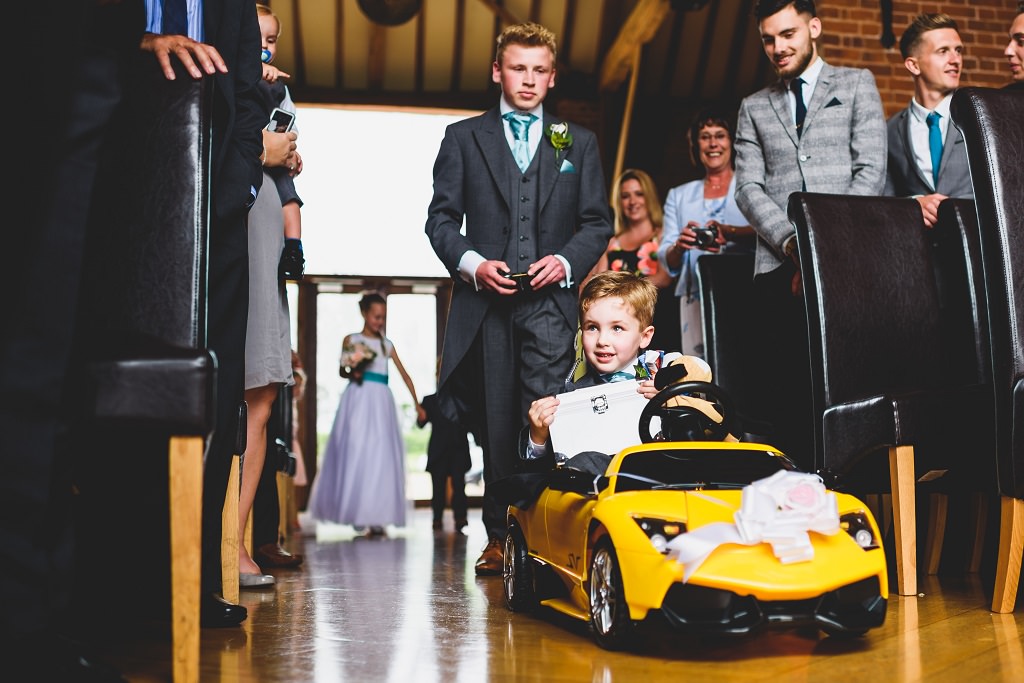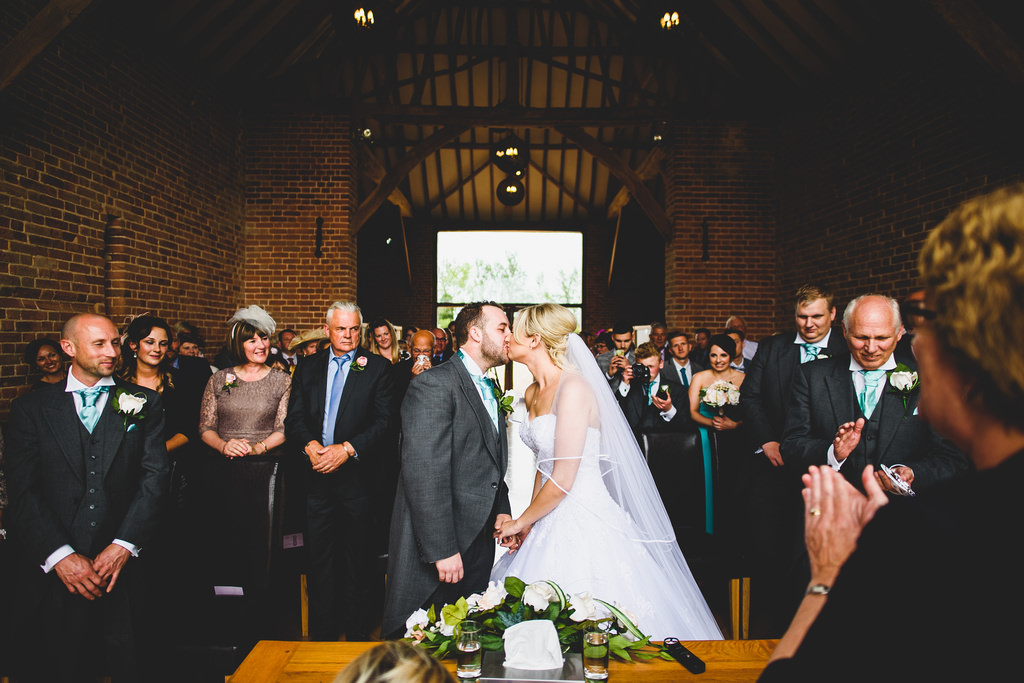 We quite possibly witnessed THE best arrival, not by our Bride but by her gorgeous little boy Frankie. As Helen Ashton began to sing 'How long will I love you', Frankie emerged suited and booted in none other than his very own security guard outfit protecting a very special box. He swiftly hopped in his baby Lamborghini (!) and drove his way up the aisle to deliver the wedding rings in style – cool or what?! This arrival definitely had Mr Rouse's name all over it! 😉
Although Frankie may have taken the limelight with his arrival, all eyes were eagerly anticipating the gorgeous Bride to be Shani who finally joined her husband to be, Dan, to exchange vows.
Taking full advantage of the welcomed heat wave (and a few showers!), the rain cleared up just in time for guests to crack open a bottle of their choice from the terrace cooler and tuck into a delicious selection of chef's canapés to celebrate.
Baby pink with hints of sparkle transformed Coronation Barn in the form of beautiful floral centre pieces delicately created by Dan's Mum whilst place cards glistened and pretty favour boxes were complimented by KWF baby pink napkins.
With the sounds of the lovely Helen Ashton drawing to a close, guests found their seats and enjoyed a traditional Sunday roast in the form of our infamous table carved beef followed by one of our summer favourites – Eton Mess!
Speeches were short but extremely sweet with Best Man Richard wrapping up the day's formalities by giving Shani and Dan the choice of two envelopes – one red, one blue. Whichever colour they chose would dictate which speech he would give (or so we thought!). Luckily the blue and red envelope contained the same speech but it was fun to watch top table on tenterhooks!
It may have been a Sunday evening but Shani and Dan's guests were ready to party and with Bill Downs on the decks in between some live tunes, we were in for a cracking night fuelled by fish and chips and popcorn!
Congratulations to the new Mr and Mrs Platten, we truly hope you had a day to remember and wish you and Frankie a lifetime of happiness together xx
Photo credit: James Rouse Photography