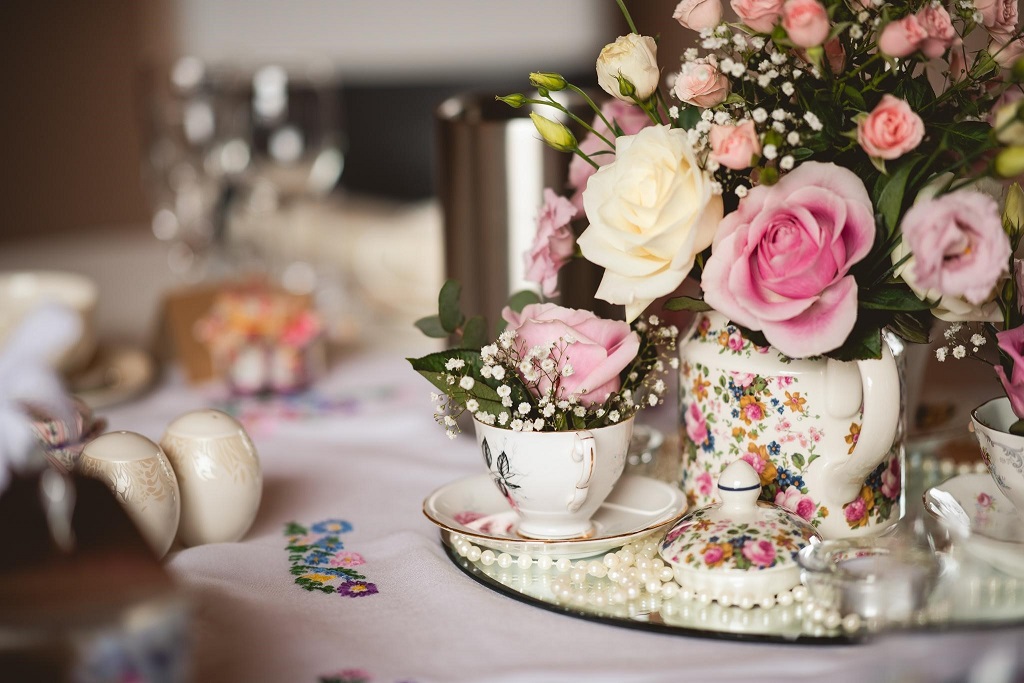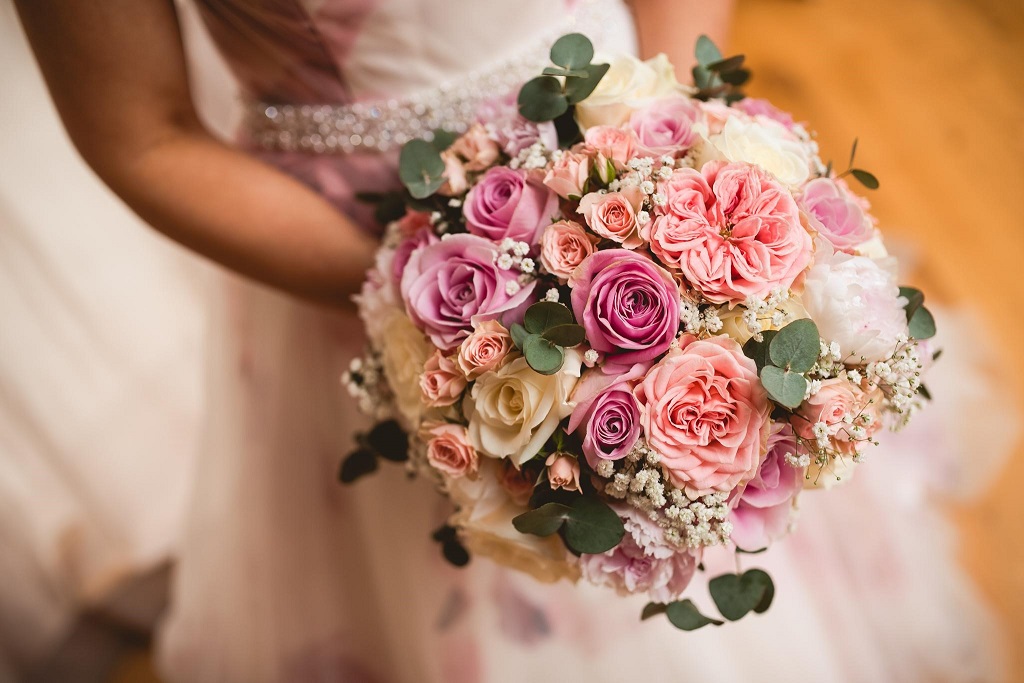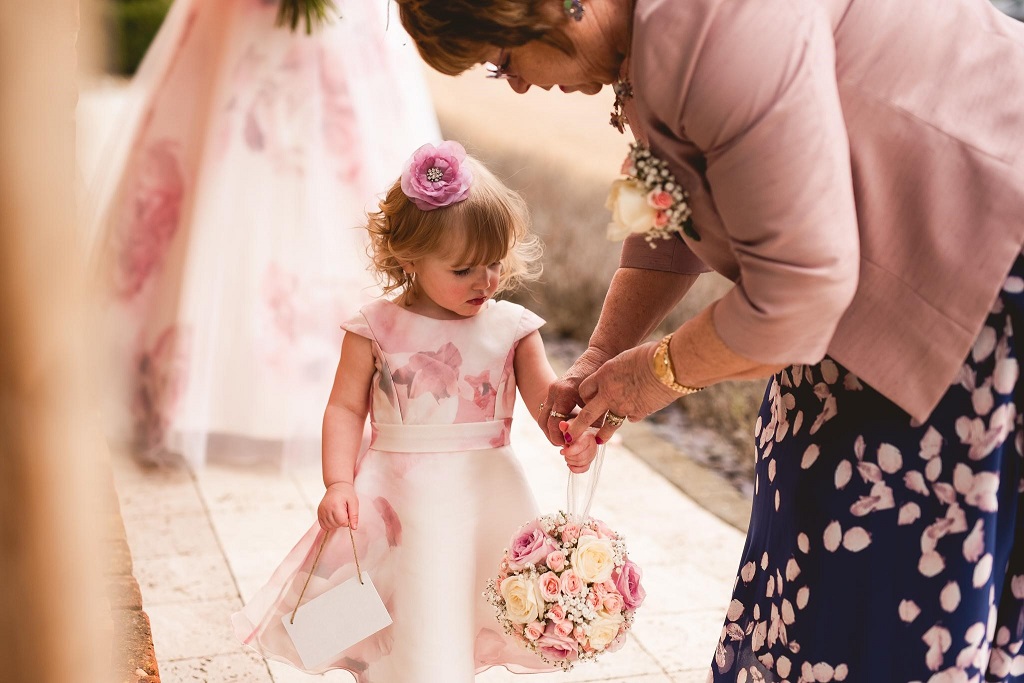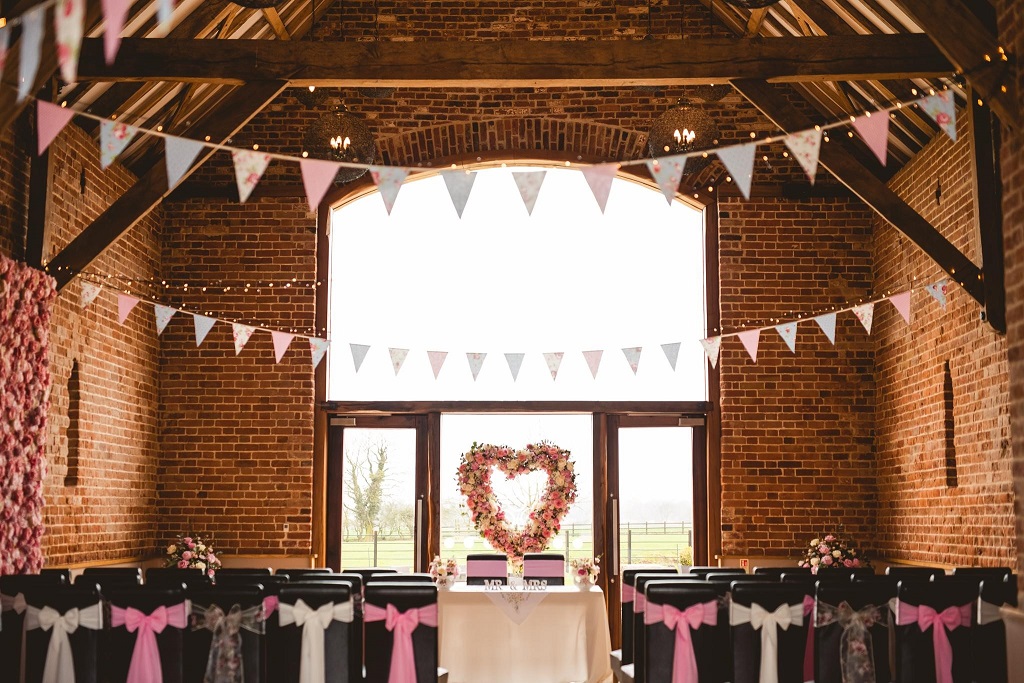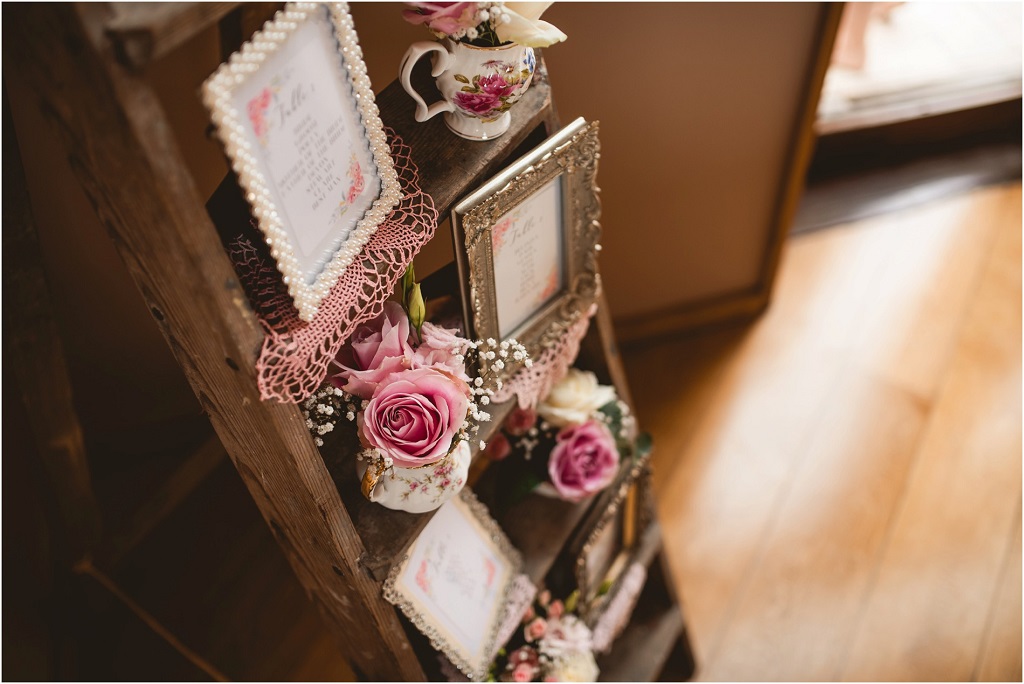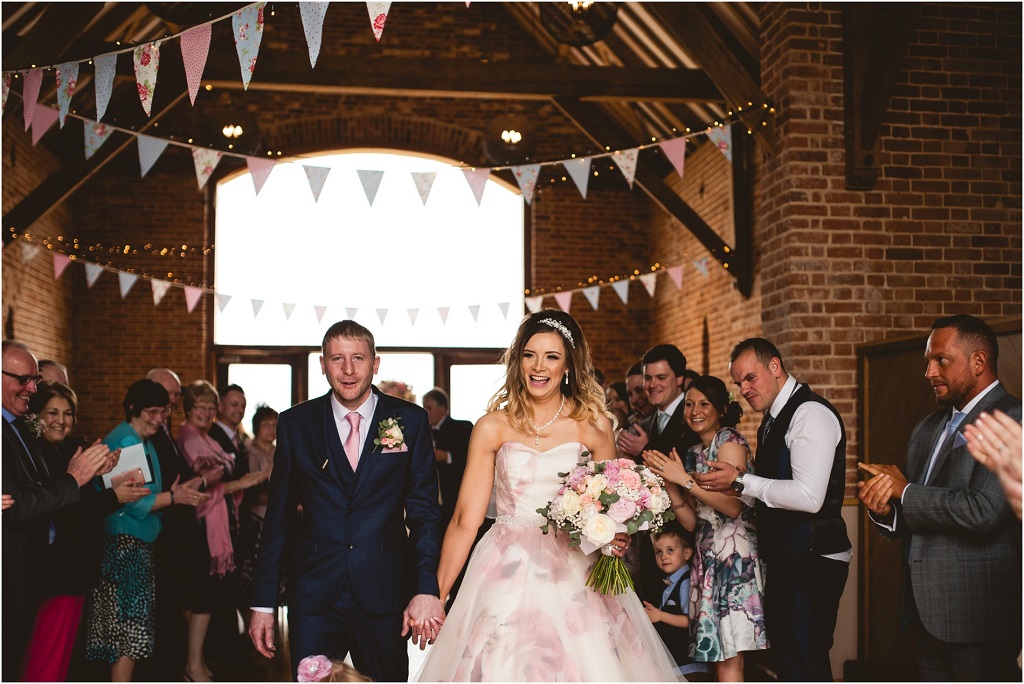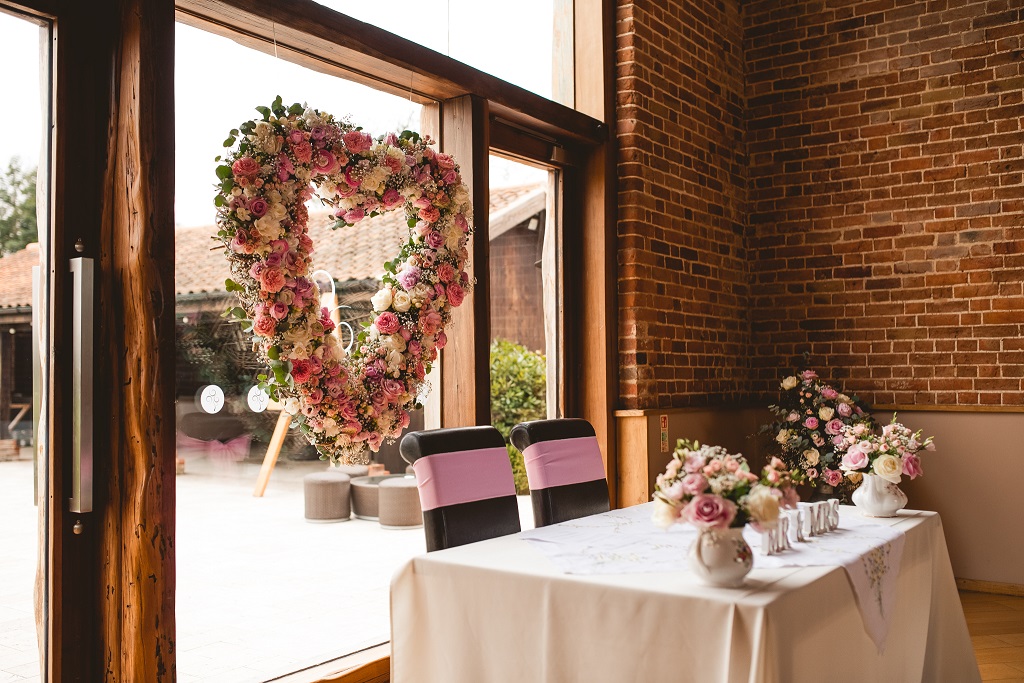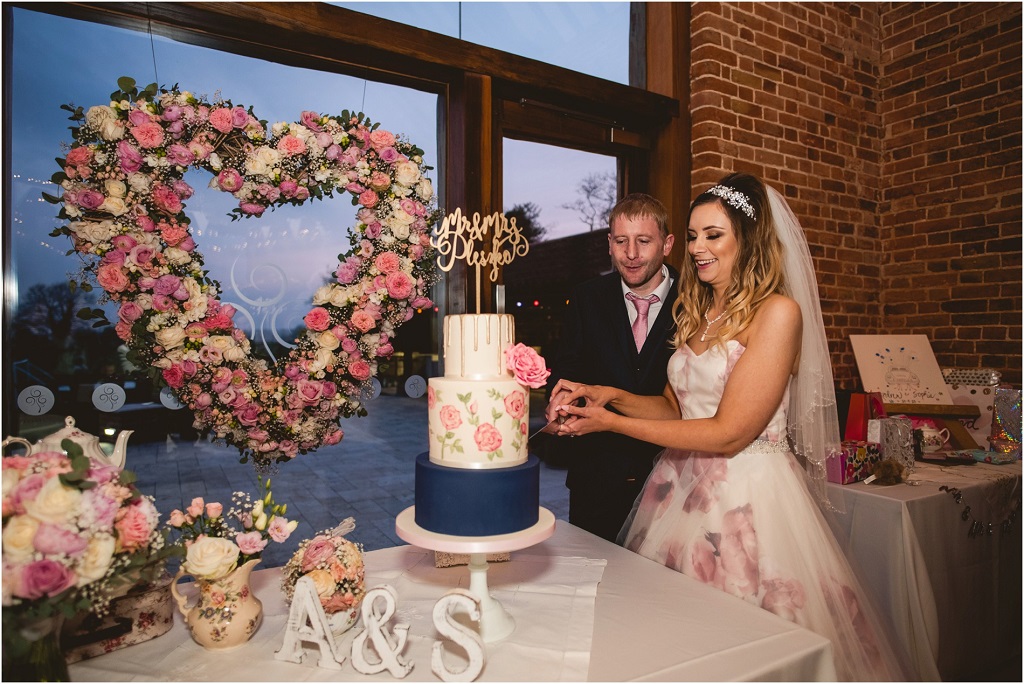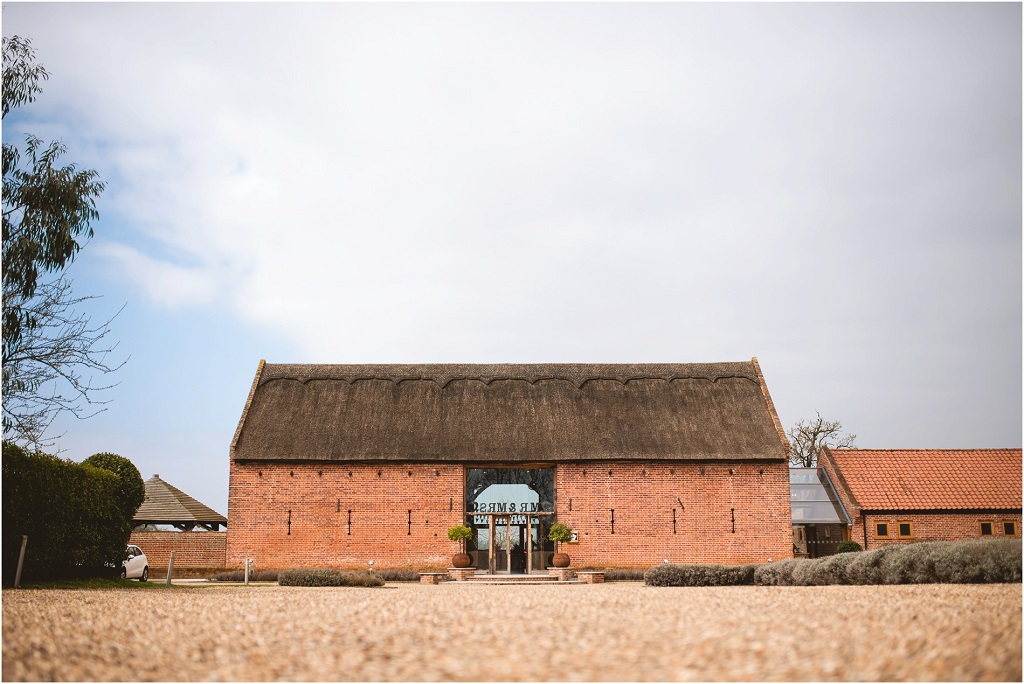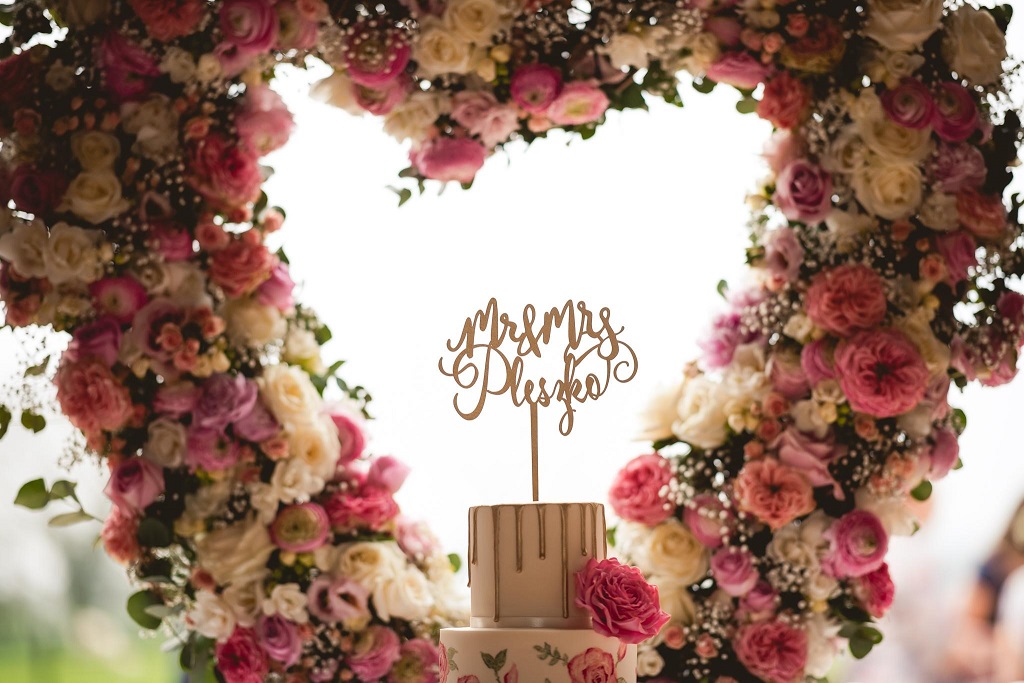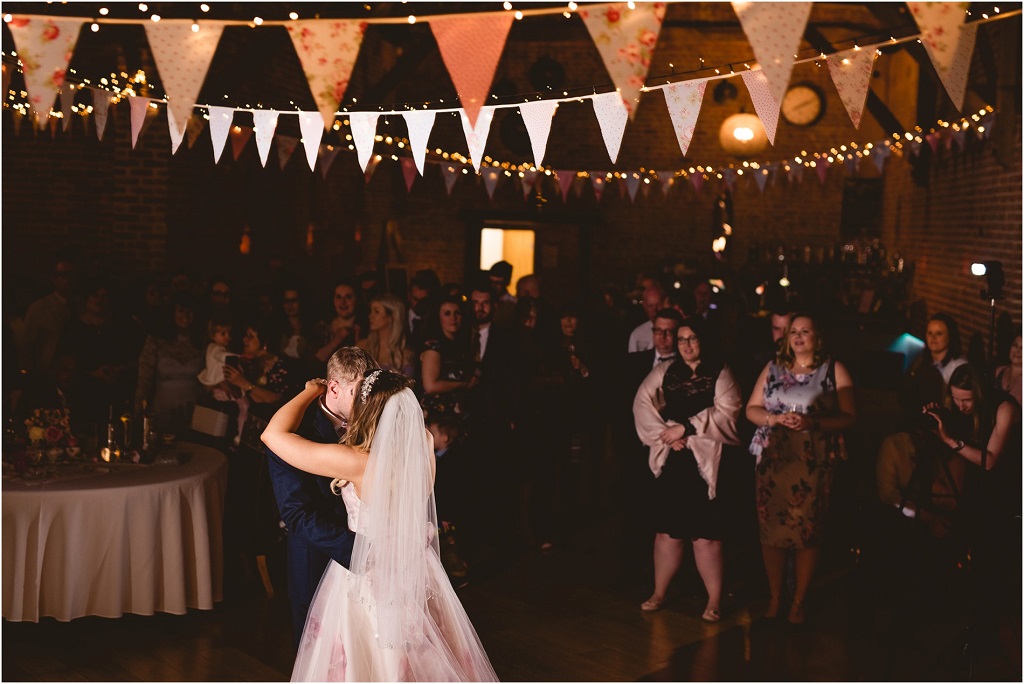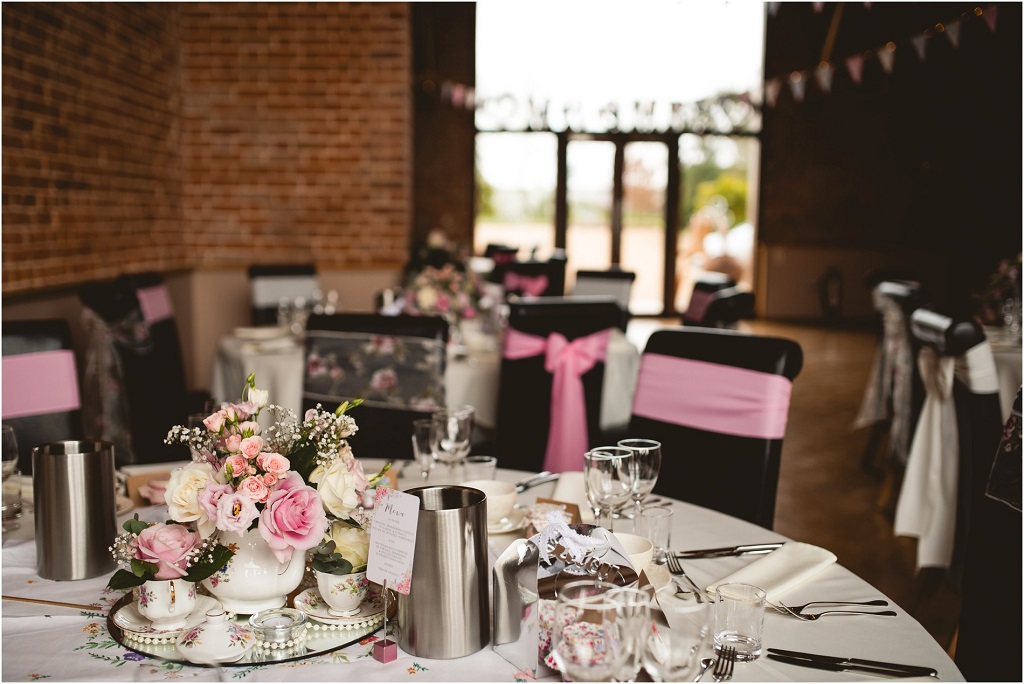 Sophie and her beautiful Mum prepared for the big day ahead in the Cartshed Lodge with a cuppa and plenty of pampering.  All of Sophie's hard work and planning had certainly paid off and it was finally time to say, "I'm getting married today!" 😊.
Their guests soon began to take their seats in the barn for what was set to be an emotional and intimate ceremony.  Sophie and Andrew's beautiful daughter, Polly, lead the way down the aisle in her adorable miniature version of Sophie's wedding dress.  We could hear the 'awwws' fill the barn as she stopped for a dance before finally making her way down the aisle when she saw Daddy and Nanny standing waiting for her!
Our beautiful Bride has always been vintage inspired so chose to wear a floral detailed wedding gown (which looked absolutely stunning!) on her big day.  We couldn't help but notice the massive grin on Andrew's face when he saw his new wife-to-be heading towards him!
With vows complete and rings exchanged, the new Mr and Mrs Pleszko led their guests round onto the terrace to enjoy a tipple or two in the sunshine as Gina Manning and Kelly Southby snapped away.
Inside the barn, Sophie's floral vision came to life – everything had been inspired by vintage floral patterns and it looked incredible!  Each table was adorned with Sophie's own china sets, filled with fresh flowers from KWF in various shades of pink.  The cake had been hand painted with a floral design and our Bride provided vintage table runners with different floral patterns for each table too. Even KWF's bunting hung from the lower beams boasted a floral design as did the inside of the vintage suitcase for cards.   A gorgeous giant floral heart featuring over 400 blooms made the most incredible backdrop – stunning Sophie!
Guests made their way into the barn for dining and enjoyed a tasty three course dinner.  Tea and coffee followed with, of course, a glass of bubbly to toast the speeches!
The sun made a surprise (and much appreciated!) appearance and everyone made their way outside to make the most of it.  Fathers and sons enjoyed a kick about on the lawn whilst Polly was still intrigued by the lambs and enjoyed watching them playing in the meadow.
As the sun began to set, guests made their way into the barn to watch our newlyweds cut their wedding cake before taking to the dance floor for their first dance as man and wife (!).  A night of partying was kicked off by Polly's favourite song – 'Shut up and dance with me'!
The warmer weather definitely calls for one thing… and that's a barbecue!  Our Chefs were busy serving a tasty selection of meats and salads out under the barbecue lodge until late and it certainly helped to fuel all of the dance moves!  Sophie really had thought of everything, and even the photo booth from @Vintage car camper hire fit her vintage scheme!
Sophie and Andrew may have planned their whole wedding in just over 10 weeks but we can honestly say we've had the best time getting to know them!  We all wish you the happiest future together as a gorgeous family, with little Polly too 😊 xx
Photo credit: Gina Manning Photography