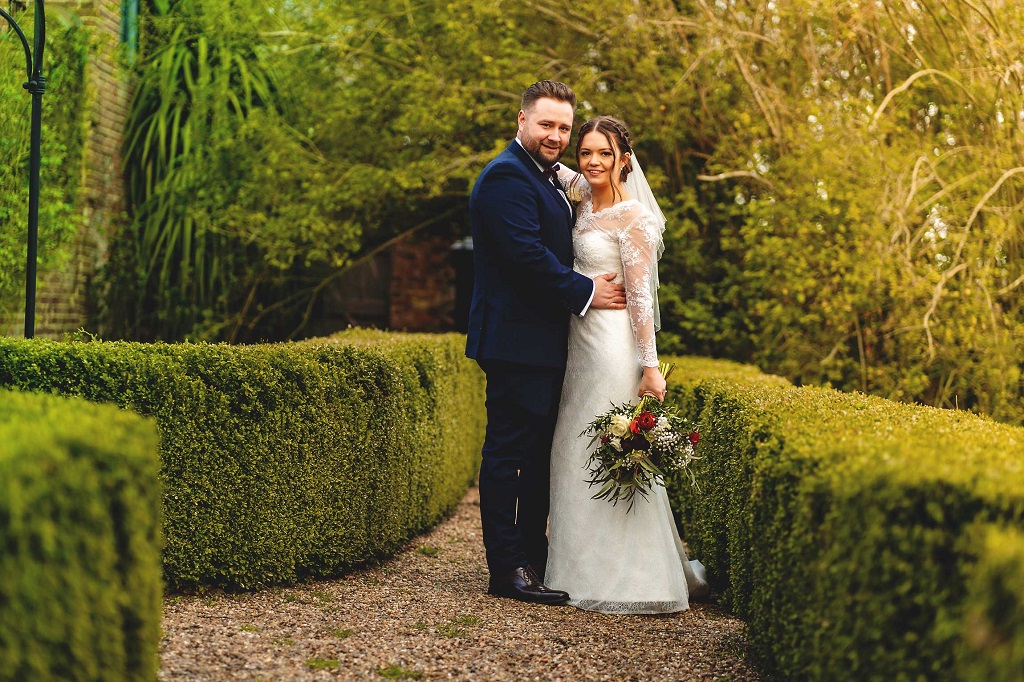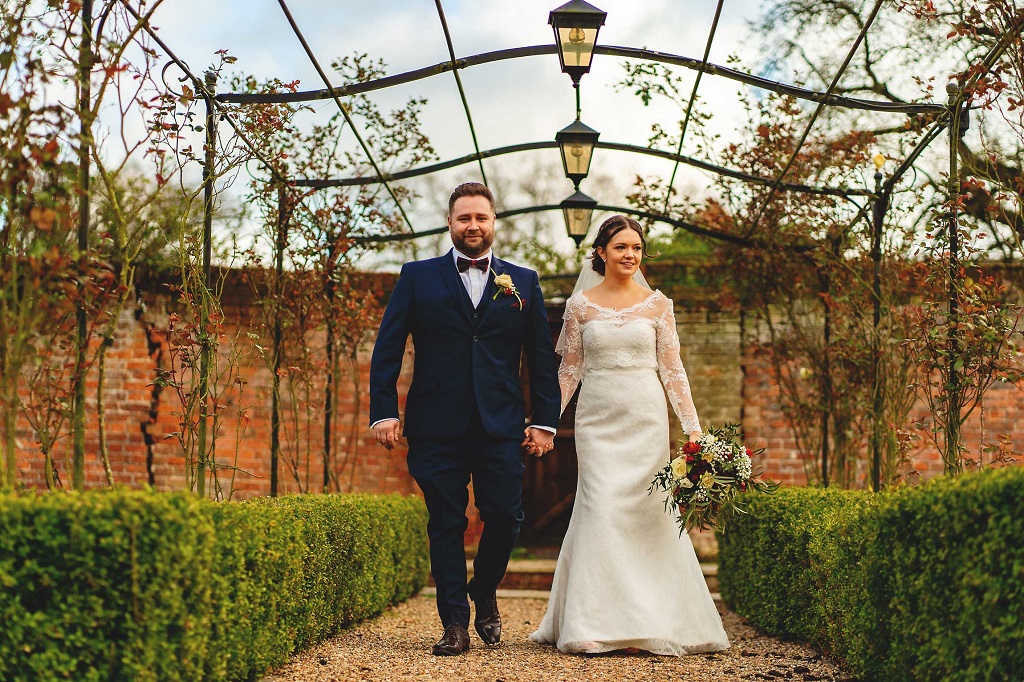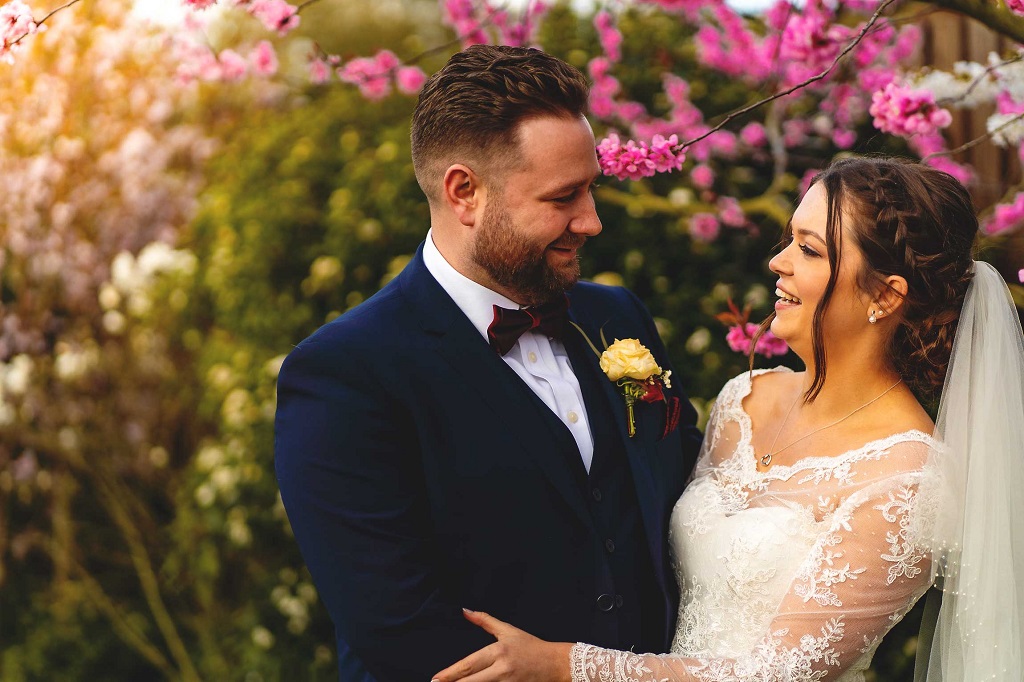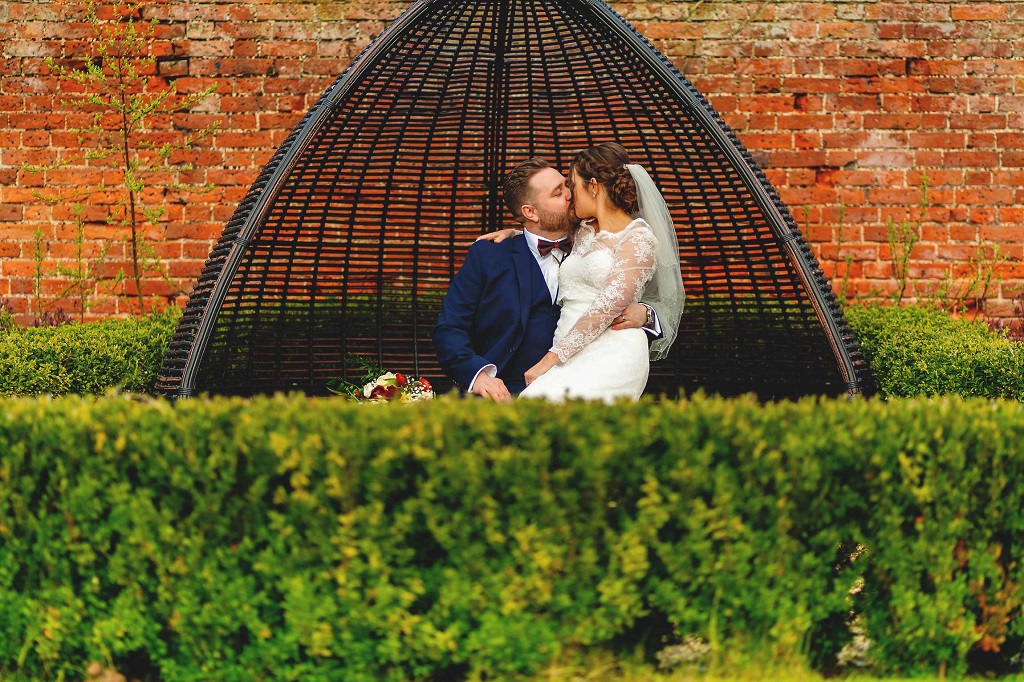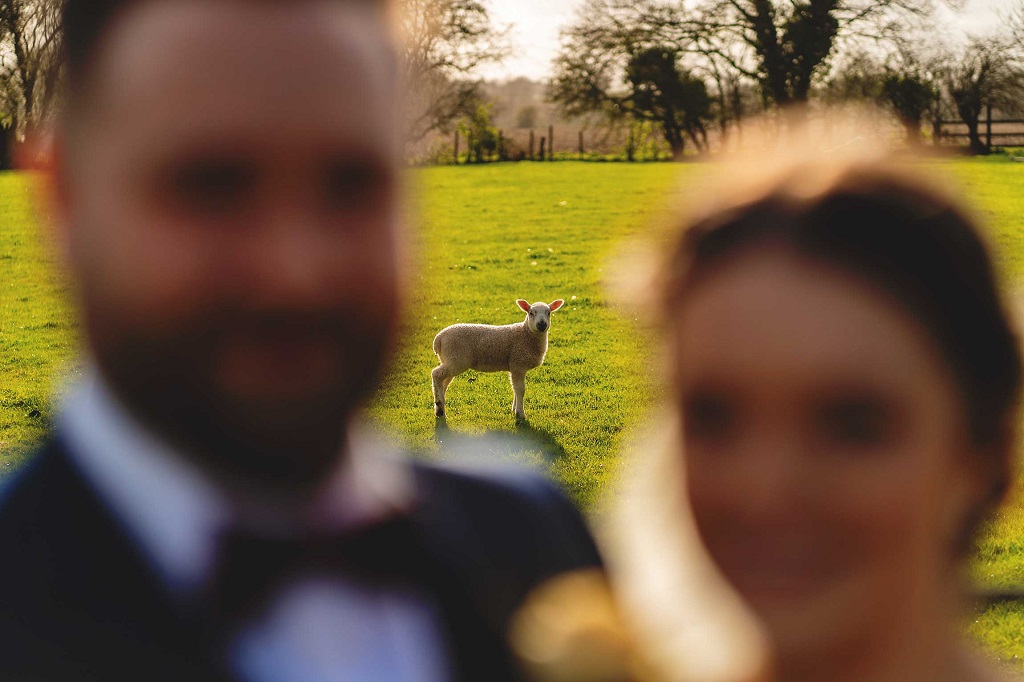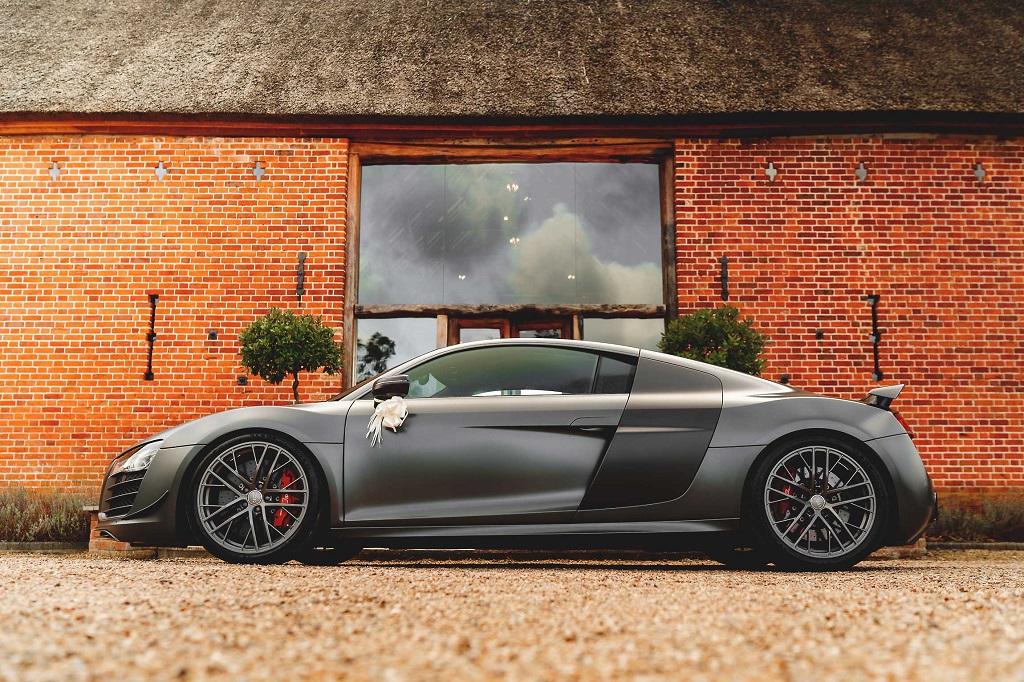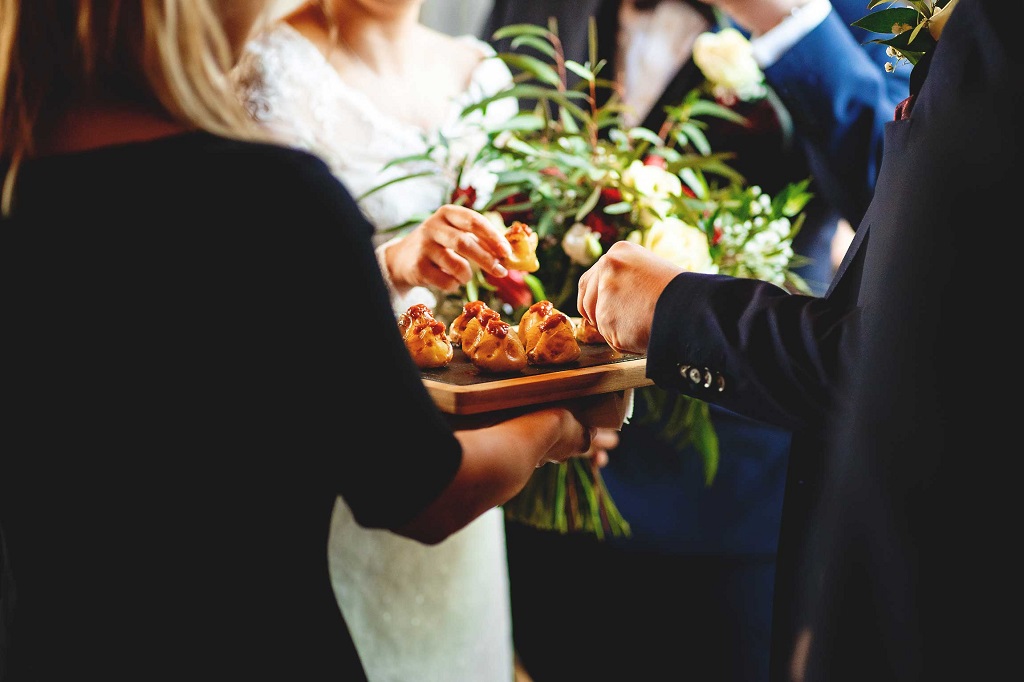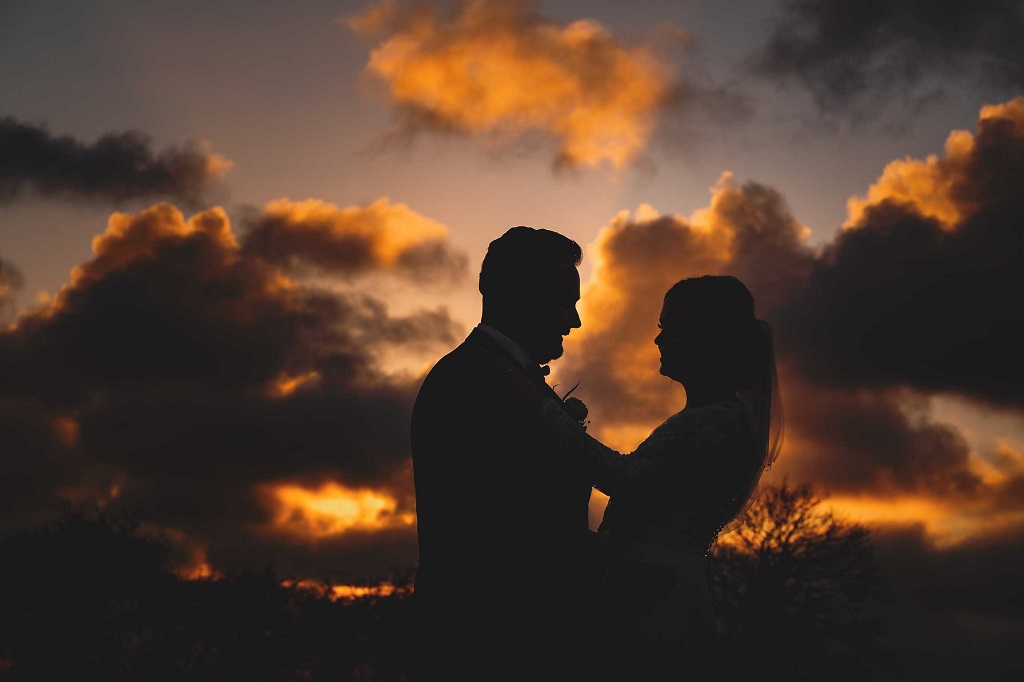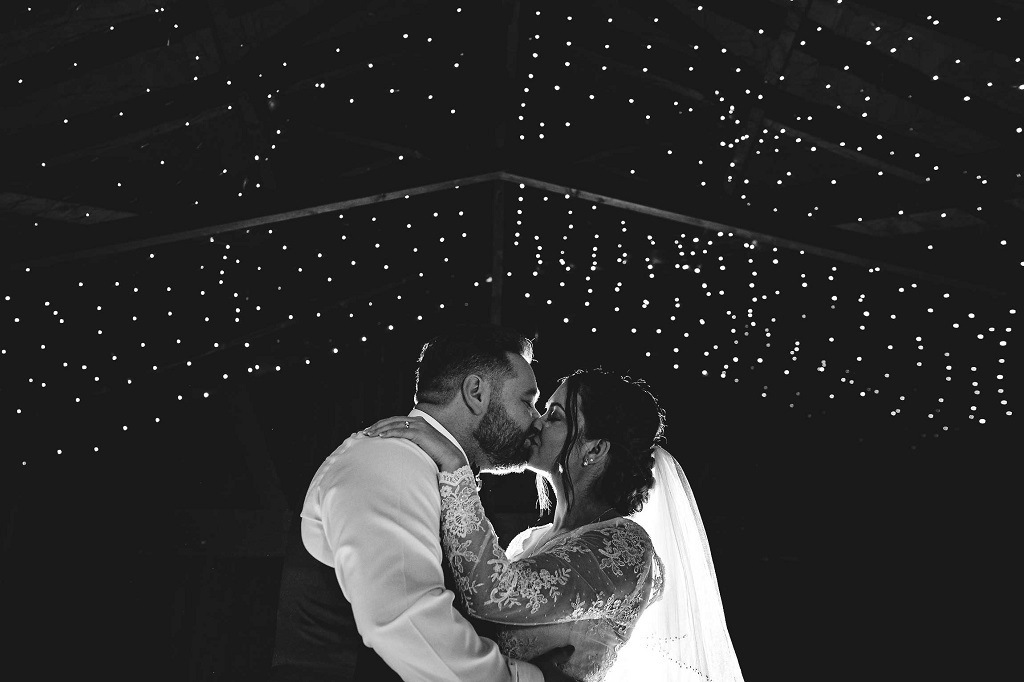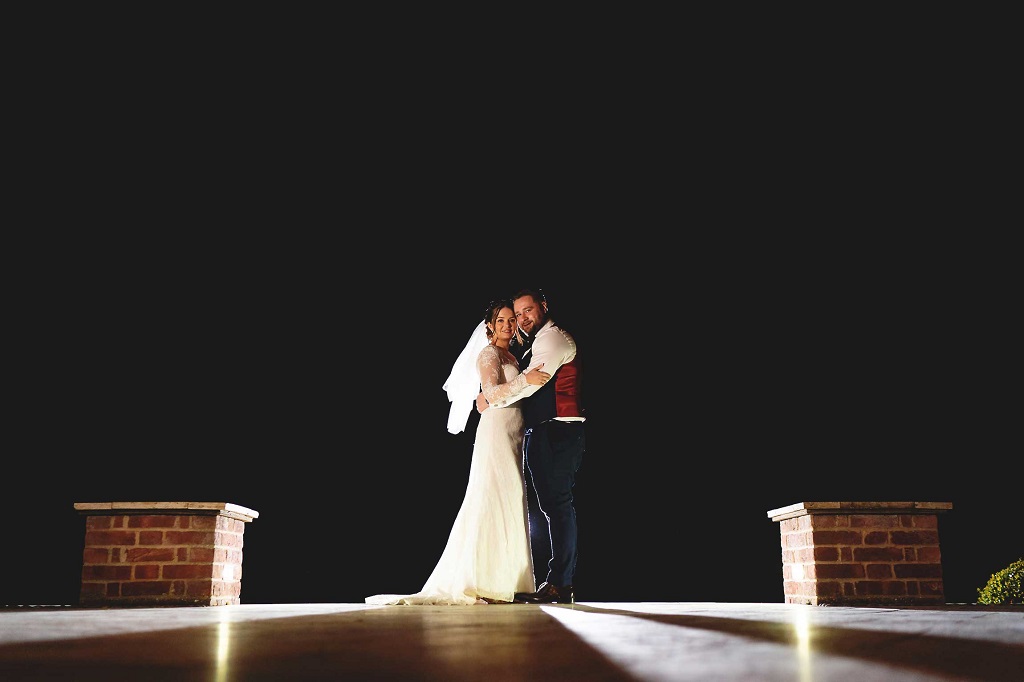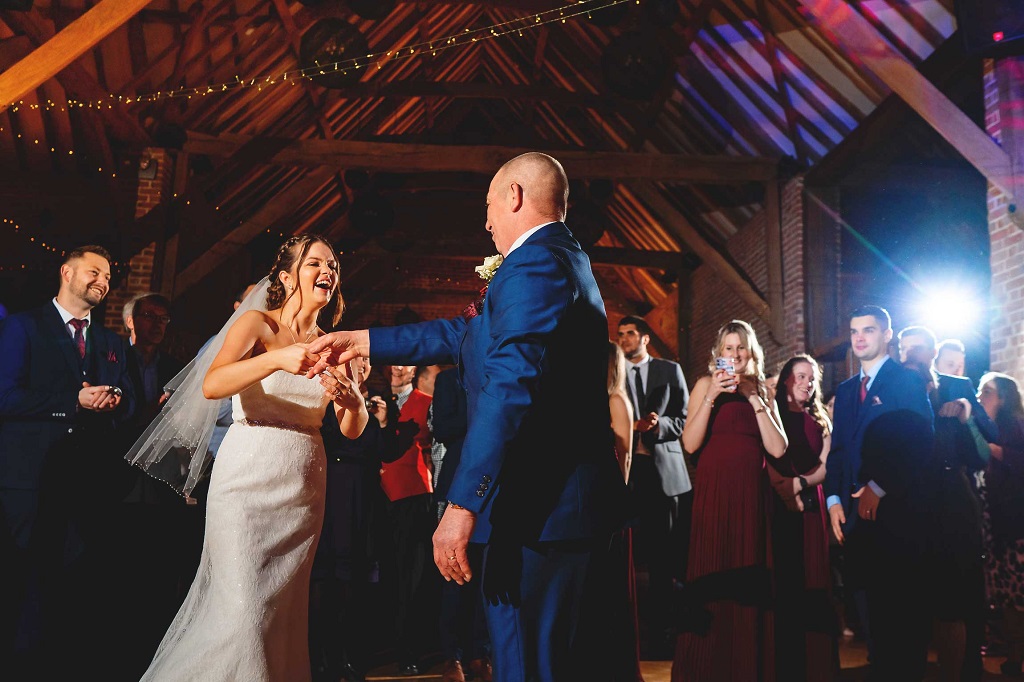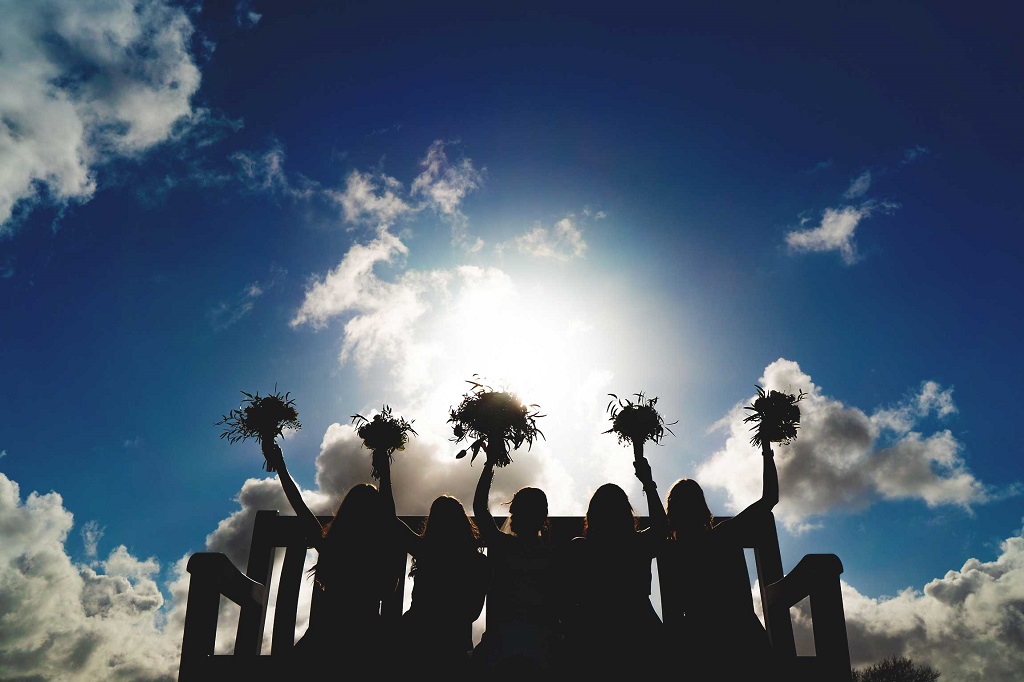 After 3 years of planning, it was finally time for Maxine & Craig to tie the knot at Aylsham Church.  After an emotional service and a luxurious ride in their Audi R8, the new Mr & Mrs Wadsworth arrived at Southwood Hall in style!
All the guests mingled in the barn with plenty of drinks flowing and Chef's tasty array of canapes for everyone to enjoy.  The sunshine appeared over the barn and guests made their way out onto the terrace and lawns for some group photographs.  Our little lambs providing the entertainment leaping across the meadow for all to see.  Maxine absolutely adores animals so we even managed to sneak our newlyweds into the field to get some amazing photos with them!
Inside the barn, tables were adorned with rustic wooden log slices, floral jam jars and gin bottles illuminated with fairy lights.  Each guest was treated to their own handmade fudge favour (which Craig made using his own recipe) and a pinecone displaying their place name.  The wedding cake echoed the rustic wooden effect and looked simply stunning displayed on a large log slice.
Our helpful Usher, Simon, soon asked guests to make their way to their seats (after a little practice) as the new Mr & Mrs had a special trip to meet the newest member of the team – a little calf born this morning!  Sticking to our tradition, Maxine & Craig chose to name our little girl, Marie (as it's Maxine's middle name 😊).
The sounds of Ellie Goulding filled the barn and Mr & Mrs Wadsworth made their way to the top table ready for the speeches. Maxine's proud Dad told us all just how special the day had been to him and how the memory of walking her down the aisle in such a beautiful Church to her brilliant husband is a moment he will treasure forever.  Craig was up next and thanked everyone for all of their hard work in making the day possible especially to the girls who have supported Maxine in the build up!  Craig's Best Man, Duncan, was up last and shared many funny stories including their own little language they created in school to many hilarious things that happened on the stag!  Plenty of photos were shared around the room for all to enjoy (we hope they weren't too embarrassing for you Craig 😉).
A delicious two course meal followed and was soon devoured by all the guests.  With Craig being a Chef, the menu was really important to him and all their choices certainly went down well!  A cup of warming tea or coffee was enjoyed before everyone prepared themselves for the evening reception.
With the Champagne flowing and our DJ for the evening in position, our newlyweds cut their beautiful wedding cake before taking to the dance floor for their first dance as man and wife.  It wasn't long before all of the guests joined them ready to party the night away – with bacon rolls, fresh hot donuts and a few Jagerbombs to fuel all their best moves!
It has been a pleasure to plan your big day in detail over the last few years and we're really going to miss seeing you guys!!  We wish you both the happiest future together as the new Mr & Mrs Wadsworth xx
Photo credit:  Sam Gee Photography