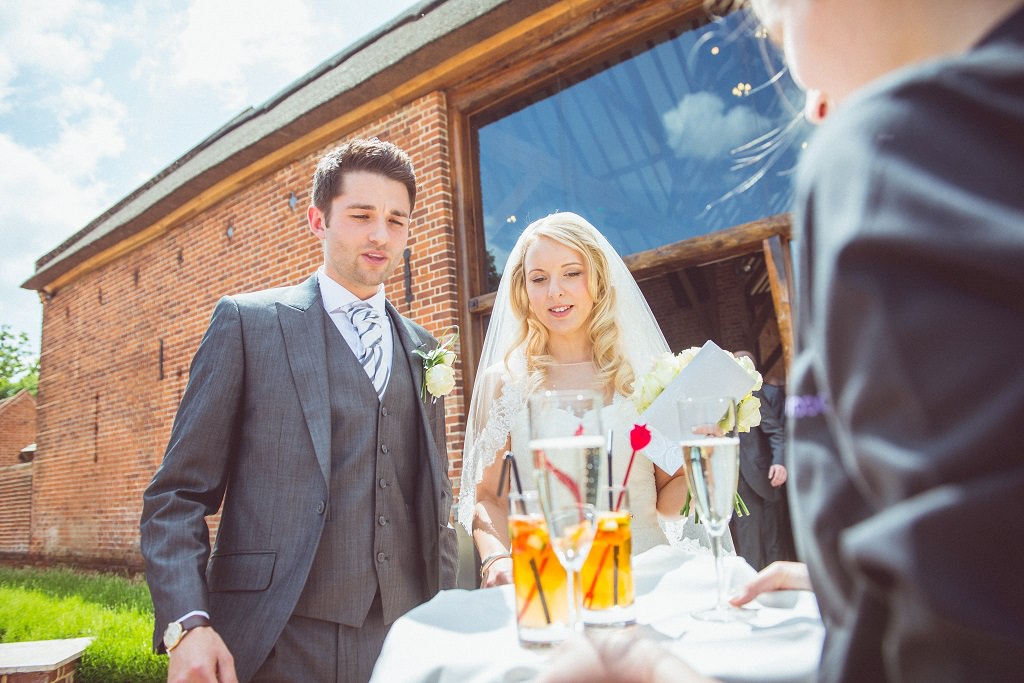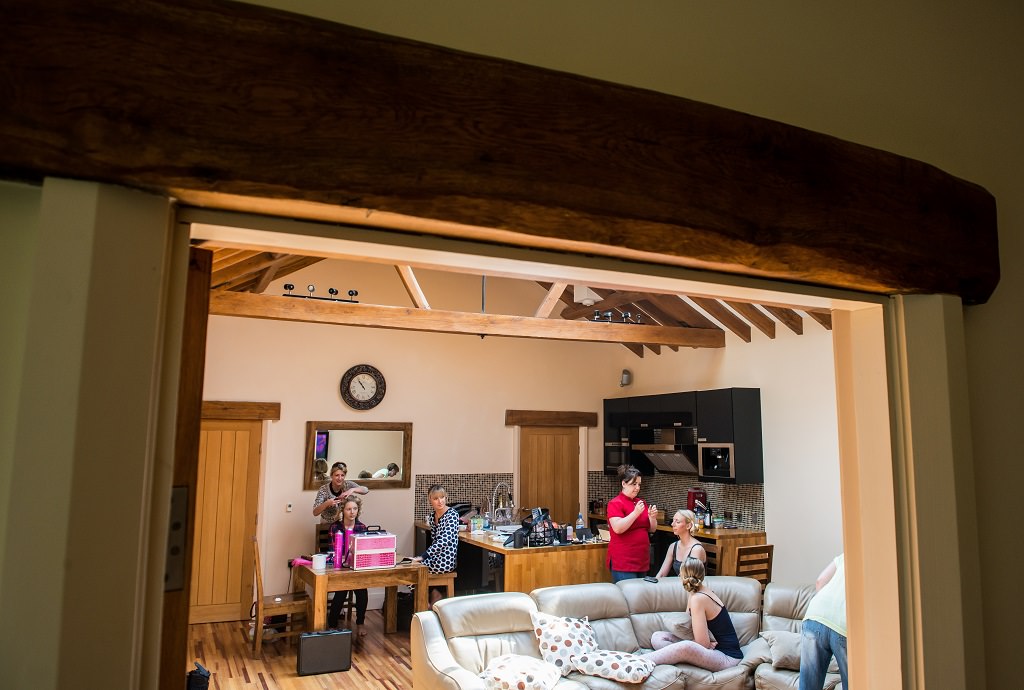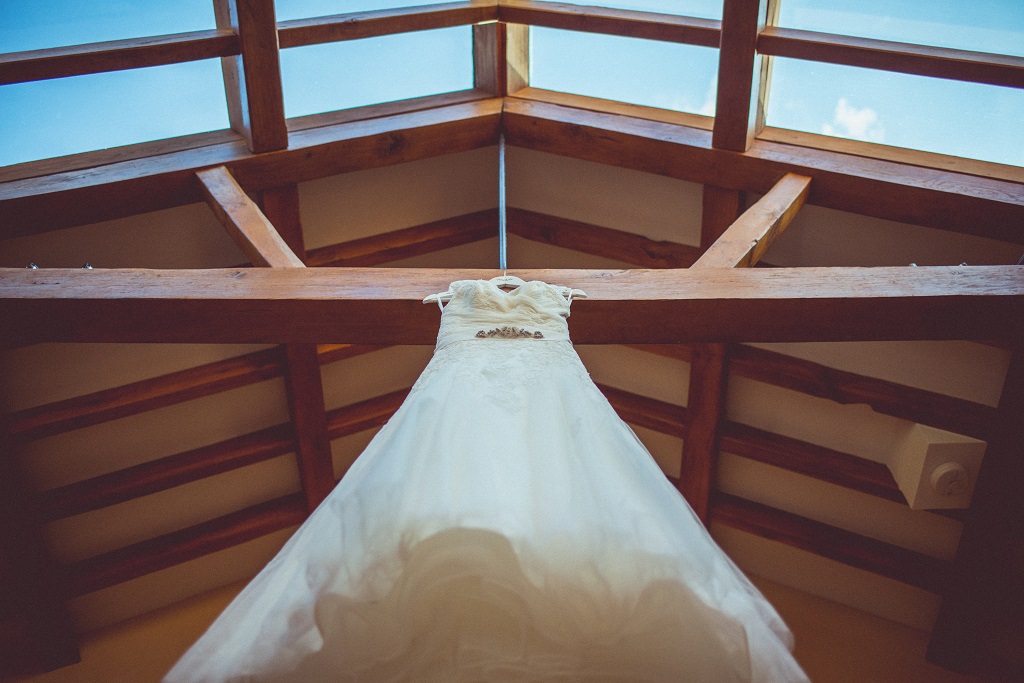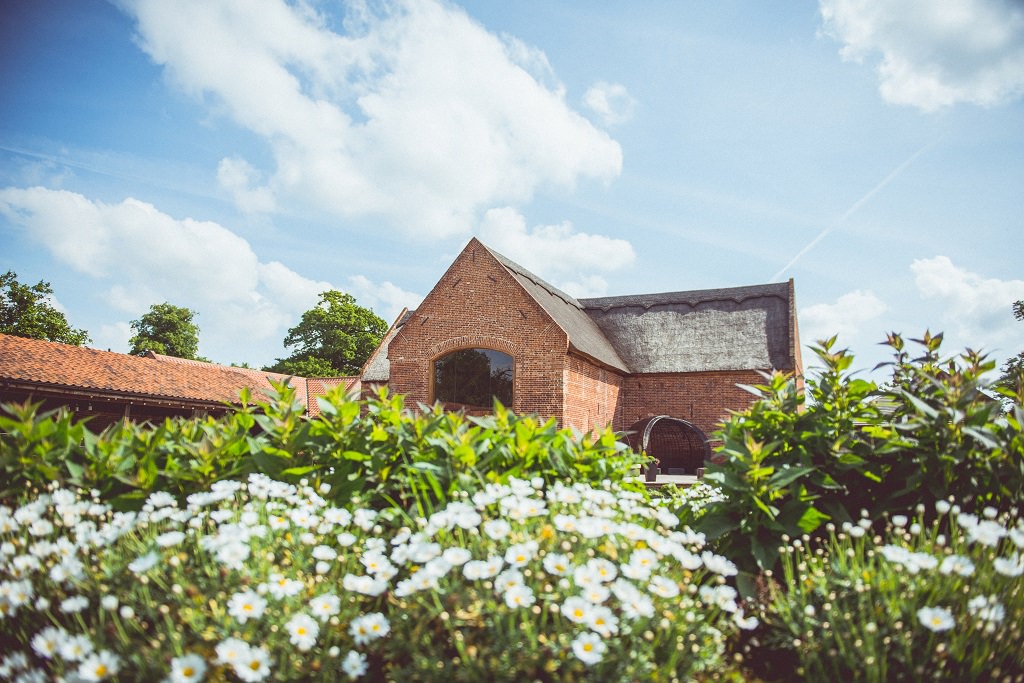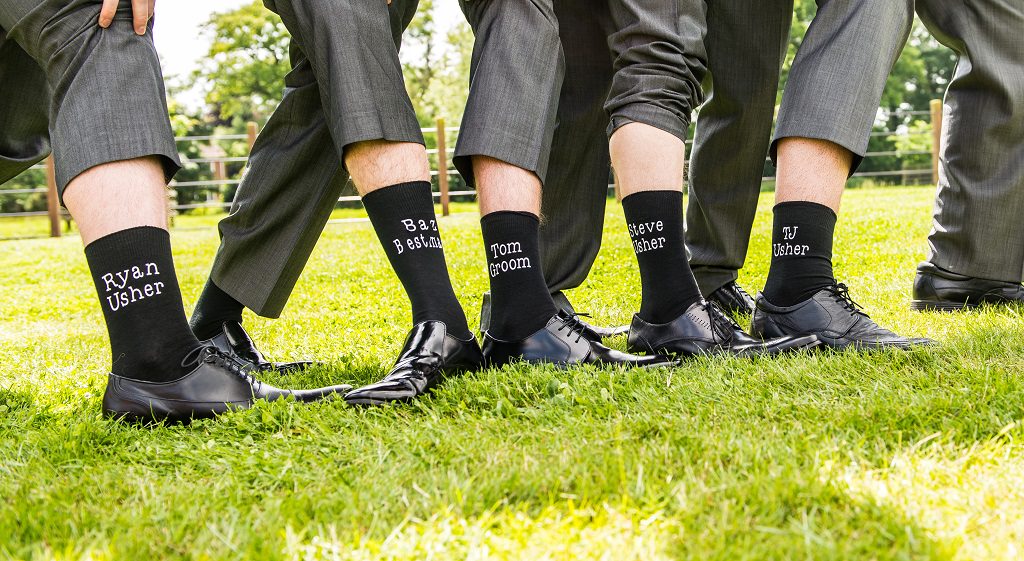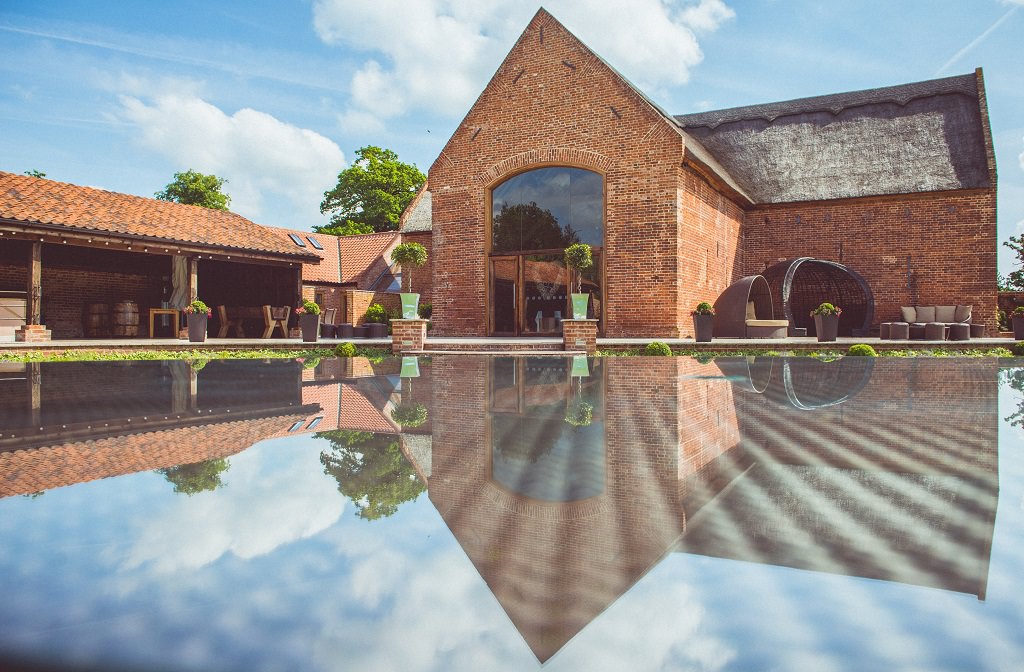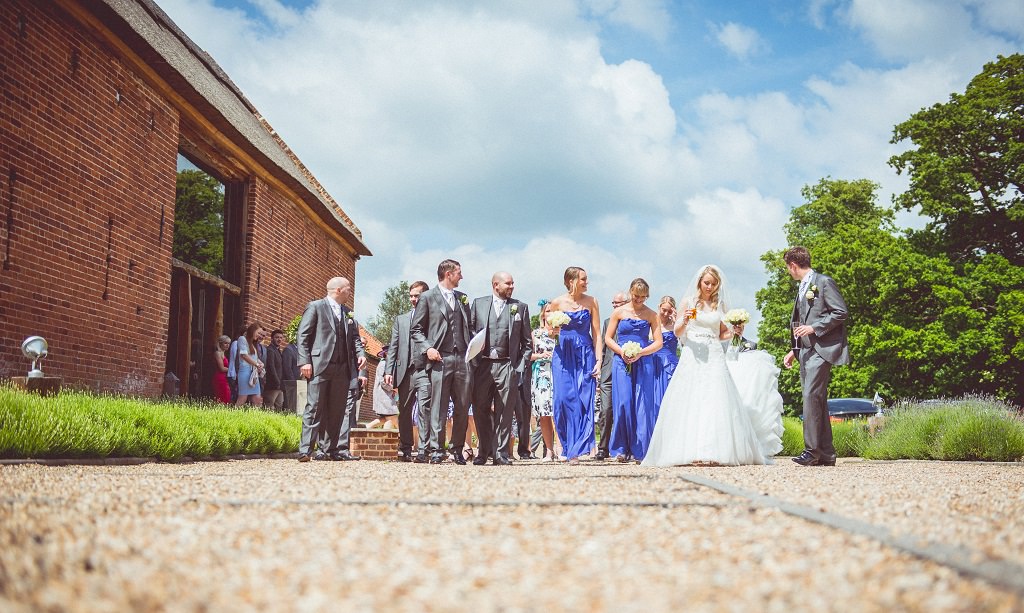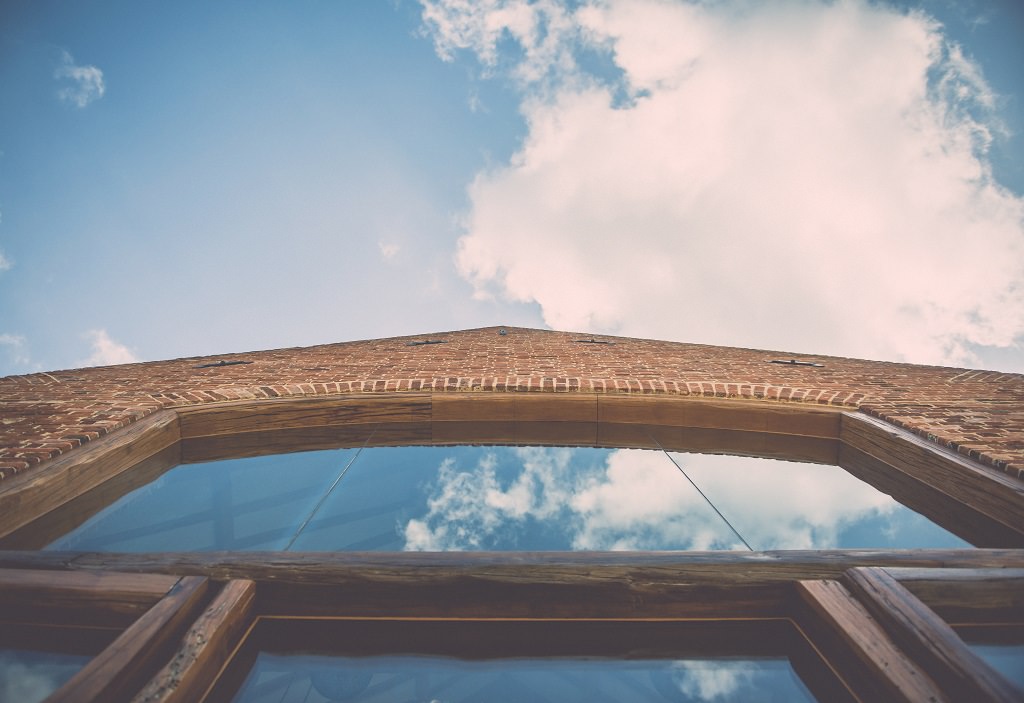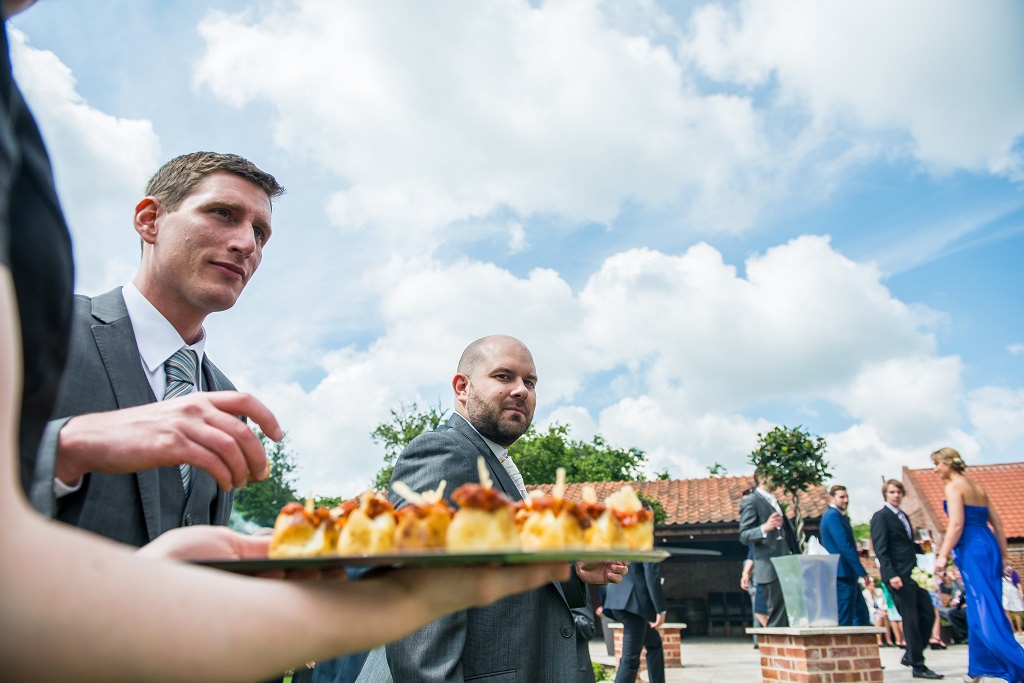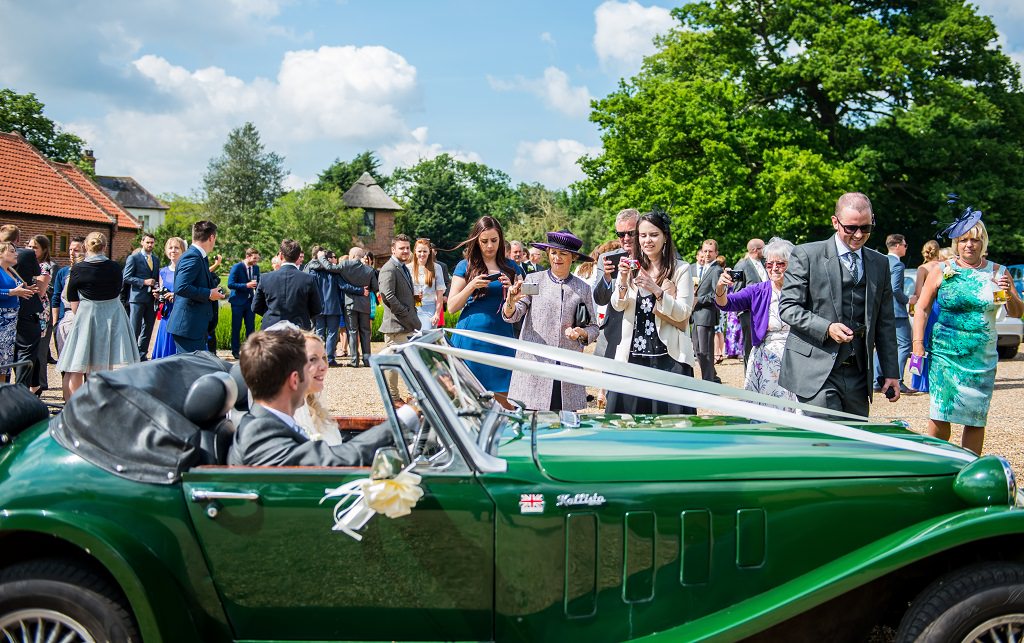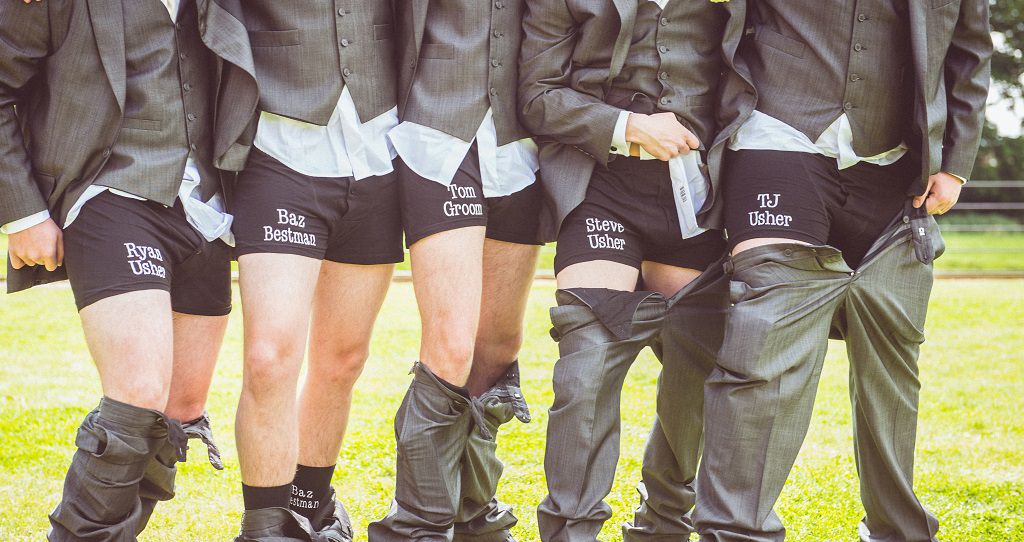 After a week of heavy rain, Michele took no chances with the weather in the sausage burial ritual much to her bridesmaid's confusion and disbelief, but our bride was determined that the sun would come out for her and Tom's special day! Our old wives tale did not let Michele down and the sun was shining brightly ready for the sweethearts of 12 years to tie the knot!
Tom arrived in his grandfather's vintage car with his Best Man Baz, looking very excited and well groomed – which we were later informed was partly due to the groom having his teeth whitened in preparation, although, as Baz pointed out, without as much fake tan as his bride!
After some of Tom and Michele's nearest and dearest prepared themselves for the day with an early round of Jaeger bombs, they soon began to take their seats ready for the nuptials which were to take place inside Coronation Barn.
Paige boy Jack led the way down the aisle with his beautiful ring cushion sent all the way from Australia, and Sarah, Emma and Katie soon followed wearing beautiful blue strapless dresses which perfectly suited the summery day. Finally our gorgeous bride, escorted by dad, turned the corner looking an absolute vision in her vintage lace gown with encrusted diamante belt detail and as she walked down the aisle to become Mrs Hall, her husband-to be, with tears in his eyes, was clearly overjoyed to see her.
Soon the guests were enjoying the flowing Prosecco and Pimms and devouring our most sophisticated of canapés whilst basking in the sun, before heading back into the barn to welcome the new Mr & Mrs Hall into the room with a loud applause accompanied by the very apt song choice of The Cure's 'Friday, I'm in Love'……..
A speech marathon then followed with the groom giving out medals and joke gifts to his friends who were rewarded for their antics on one of his four stag do's, and then an extremely funny and very heartfelt speech was given by Baz who kept the audience entertained for 25 minutes with his tales!
Michele and Tom's laid back day came together perfectly, with simple and elegant table decorations, scratch card favours and wedding day quizzes placed on guest tables for a bit of fun! The barbecue and ice creams were the perfect catering choices for the day's weather.
The seamless transition from day to evening began as the band sound checked, the guests placed their fingerprints on the special guest signing picture and the pizza oven was ready to go…
The gorgeous chocolate cigarillo cake creation from Vanilla Patisserie was cut and the traditional first dance took place on the dance floor with all of Michele and Tom's family and friends watching and snapping away with their cameras, before guests chatted and partied the night away.
Photo credit: Lightening Photography