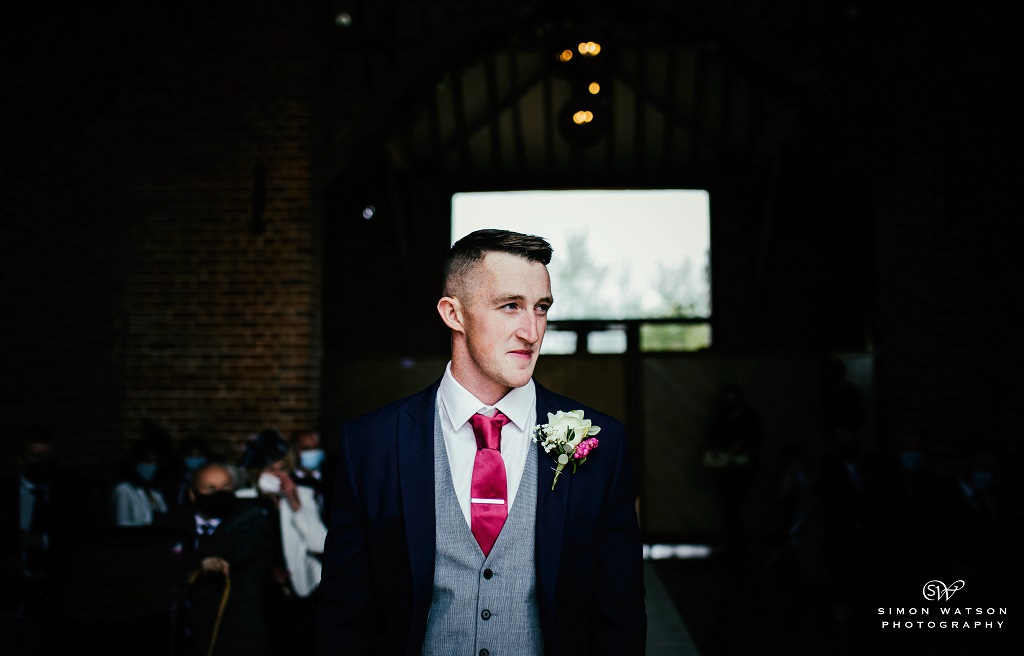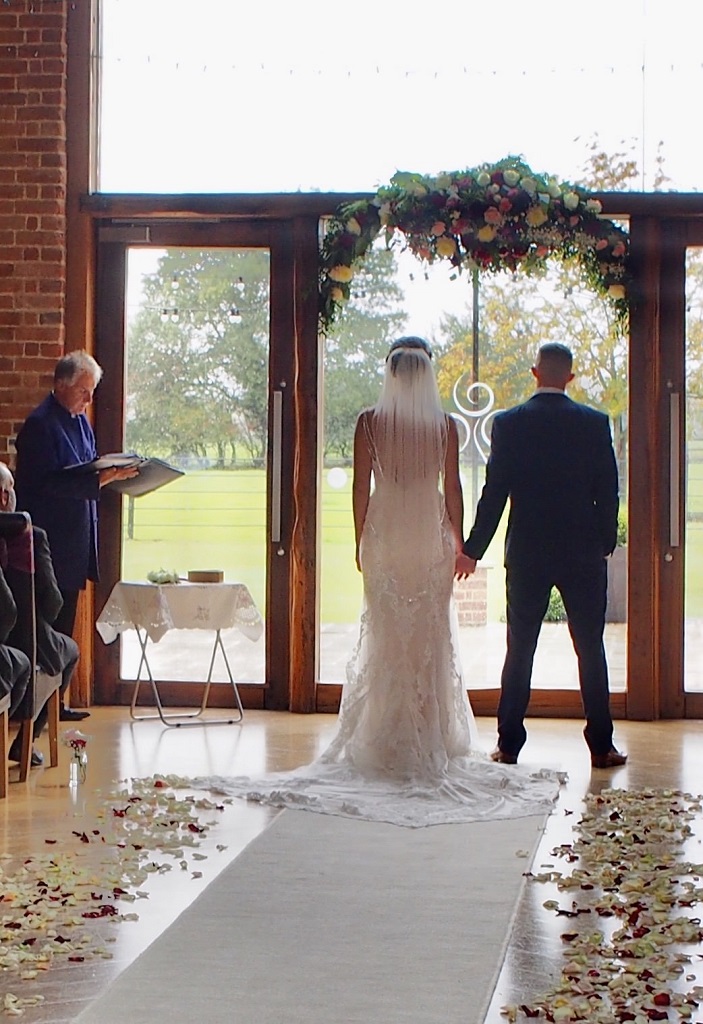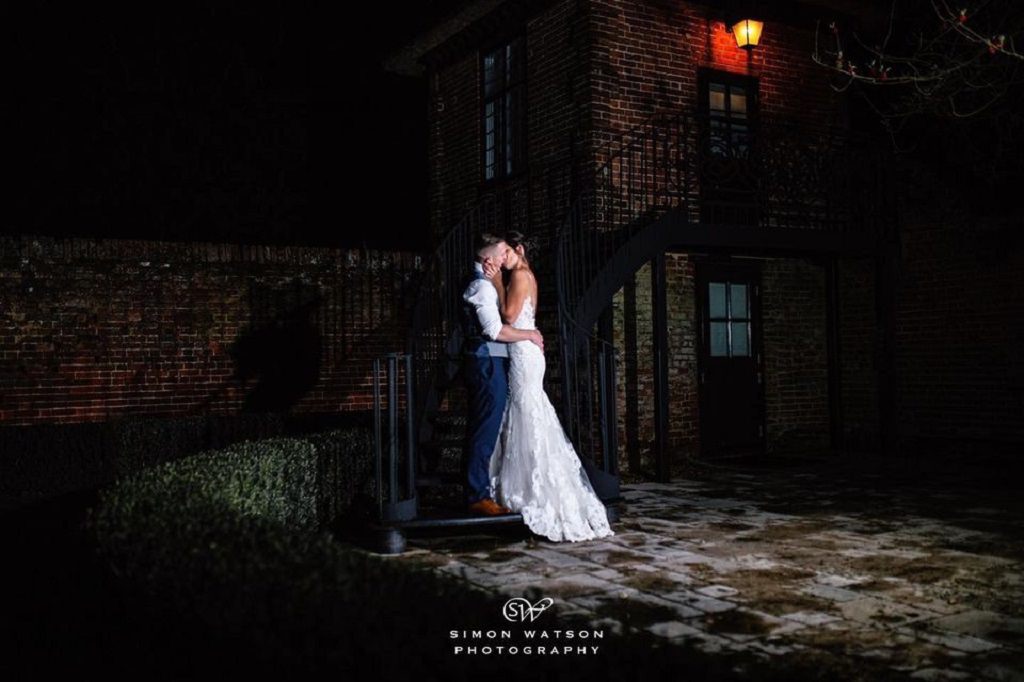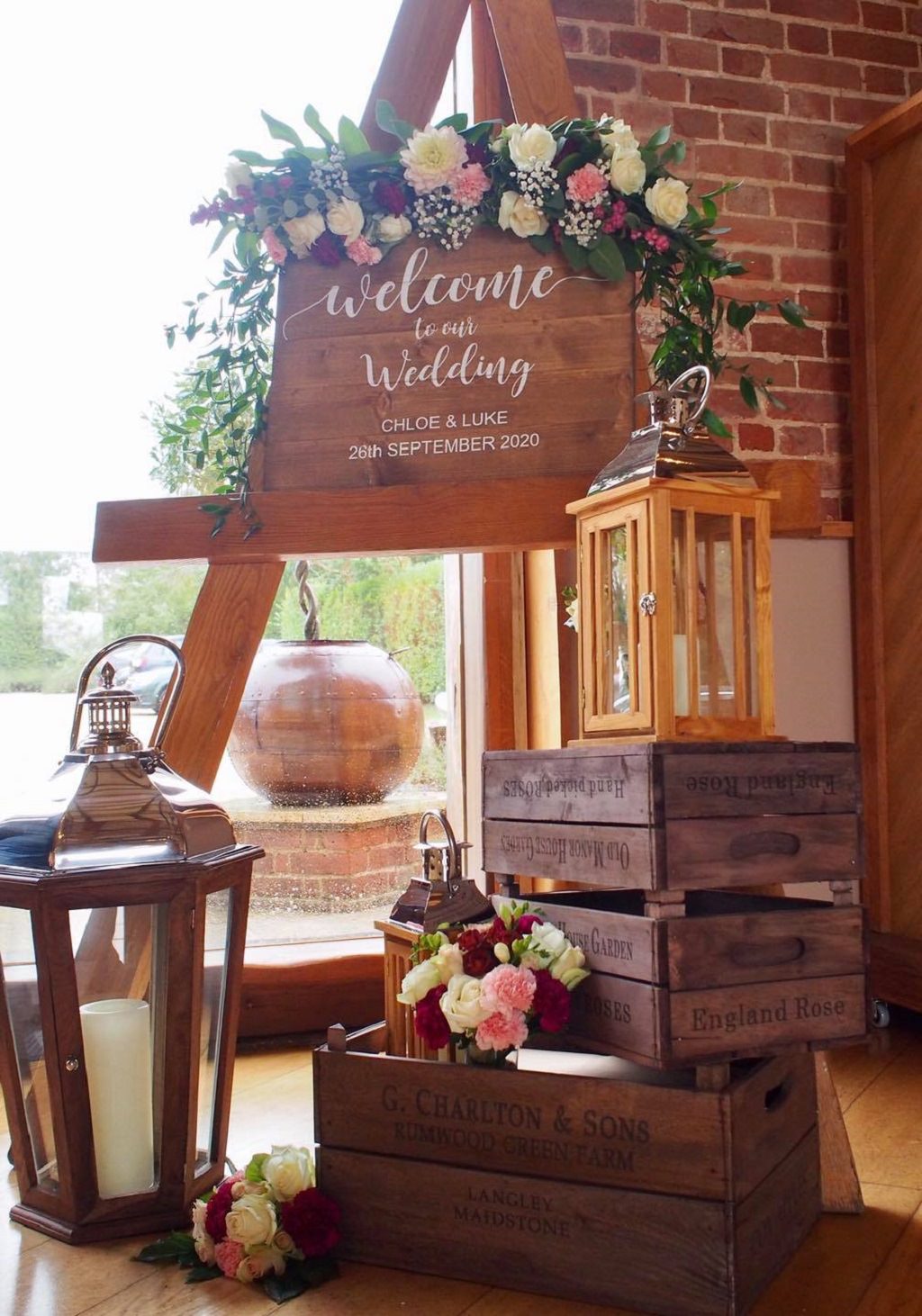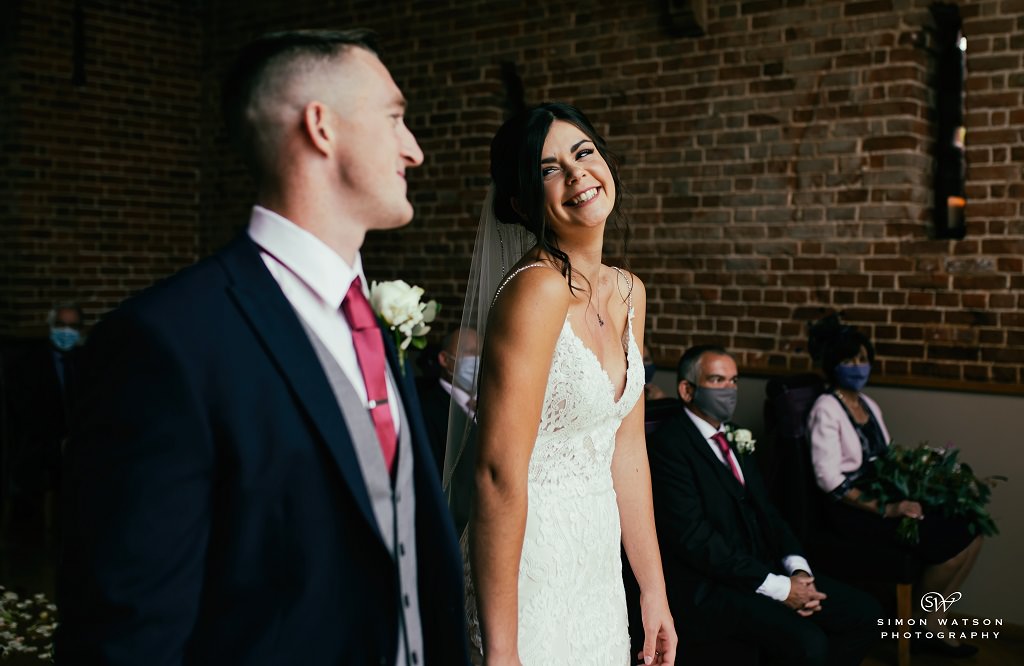 A little love goes a long way and we are so glad that Chloe and Luke didn't give up and became husband and wife on Saturday.
A very different day to the one they had planned but it was perfect, even despite the rain. An intimate ceremony inside the barn as opposed to a larger one under the Garden Rotunda proves our couple are gorgeous inside and out.
The extra space allowed everyone to admire Chloe's stunning gown, KWF to create an elegant backdrop for their ceremony and Simon Watson Photography to take photos of family and friends.  Ever creative Simon returned when the rain had stopped and we are so glad he did – simply stunning!
It may have felt like 1,000 years but you guys are definitely better together
Florist & Stylist – KWF www.kwfwedding.co.uk
Photographer – Simon Watson Photography simonwatson-photography.co.uk