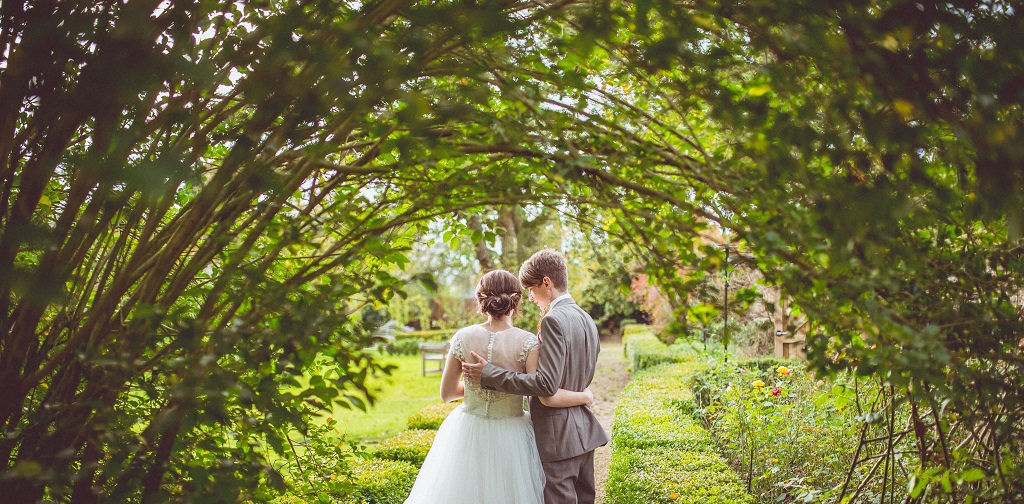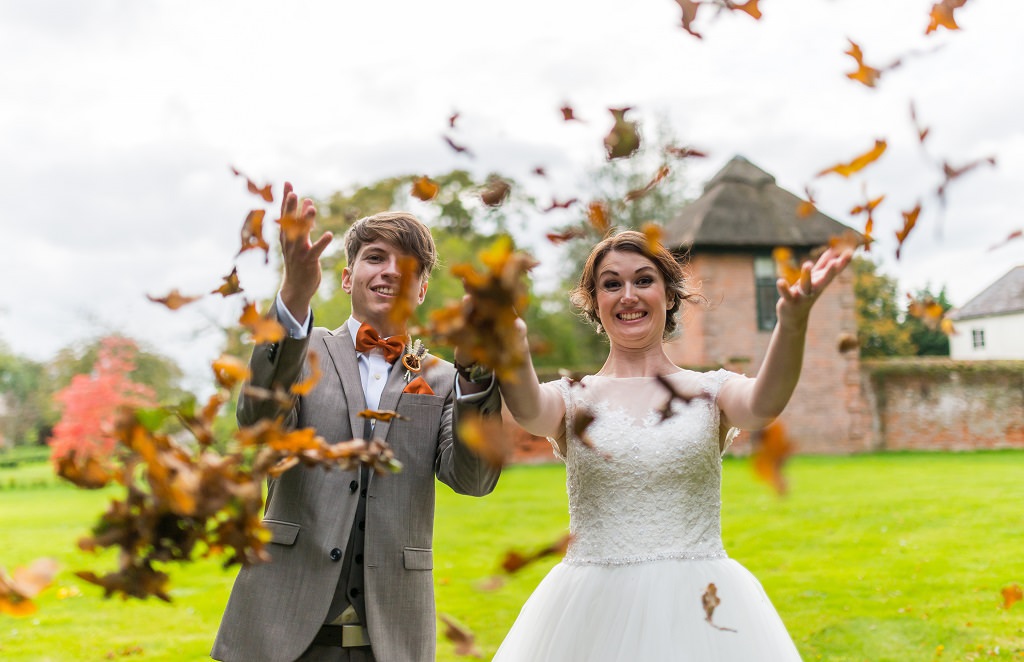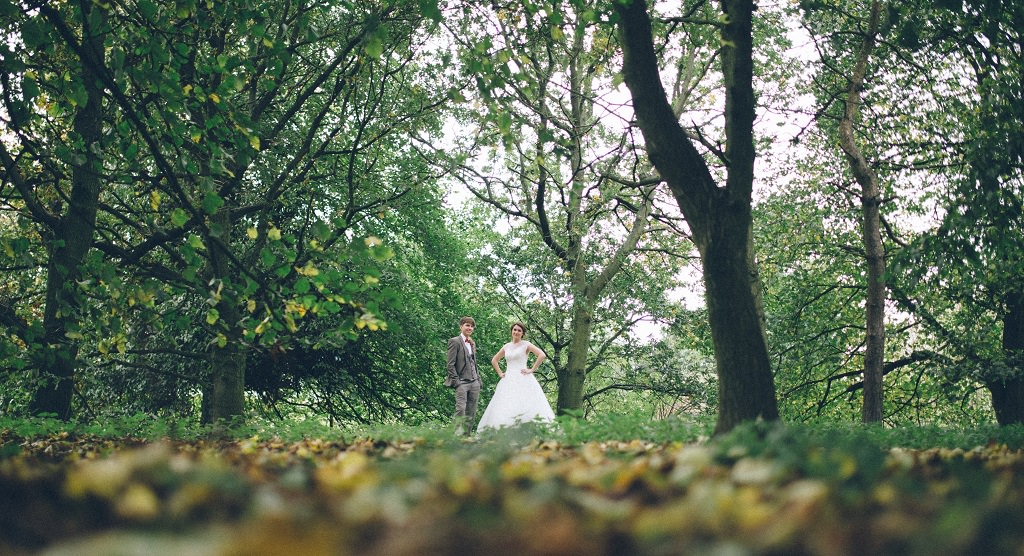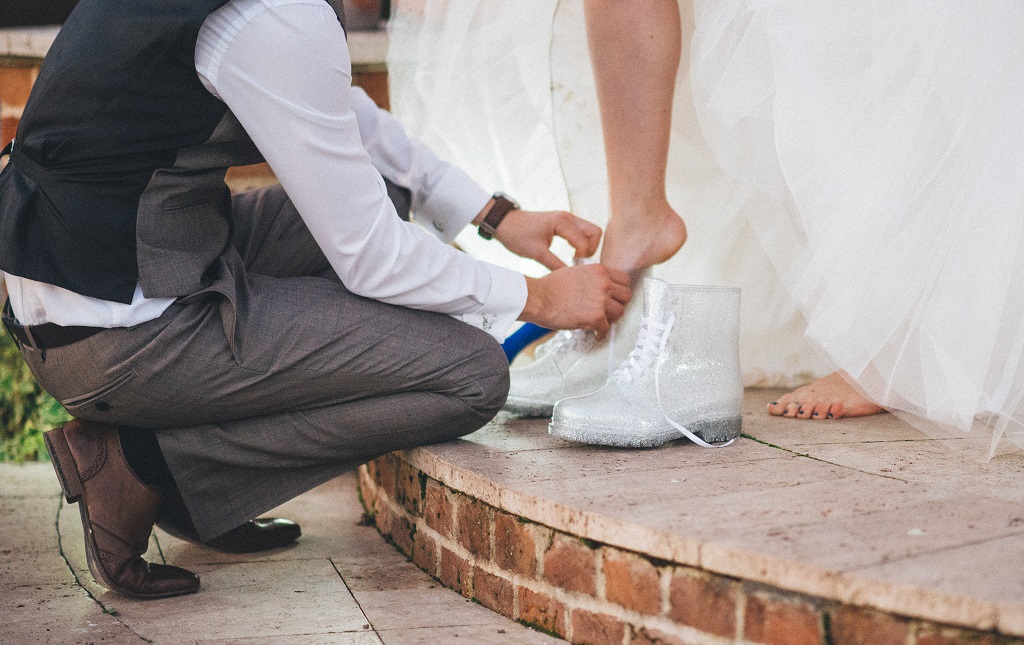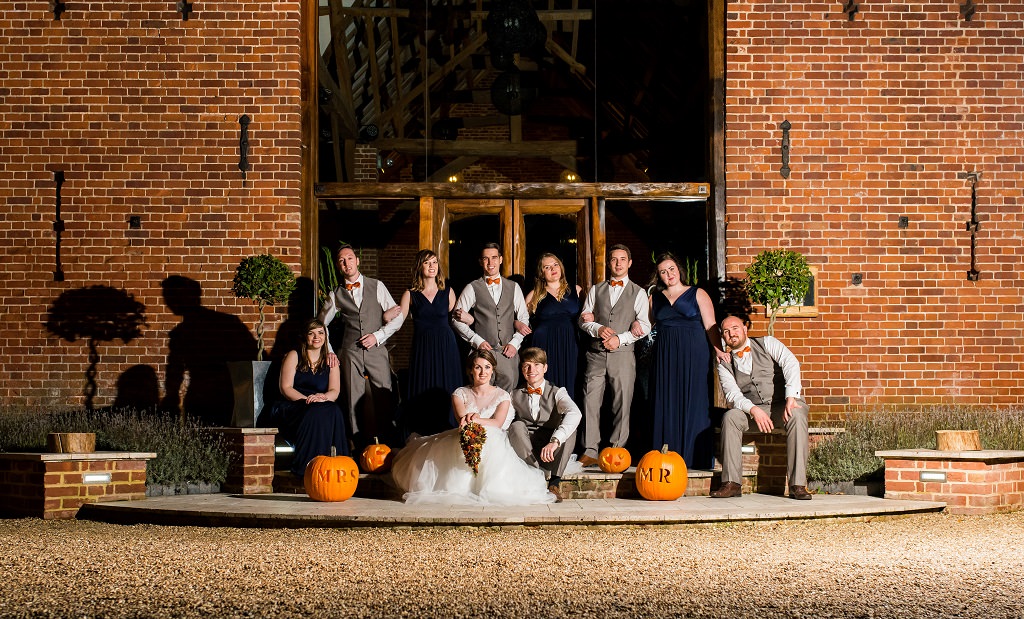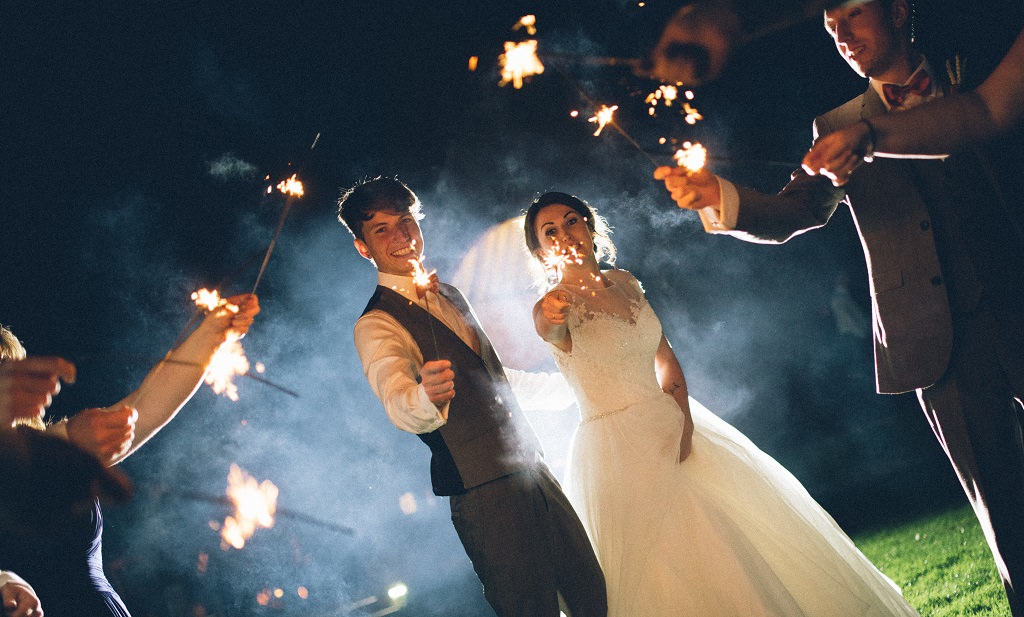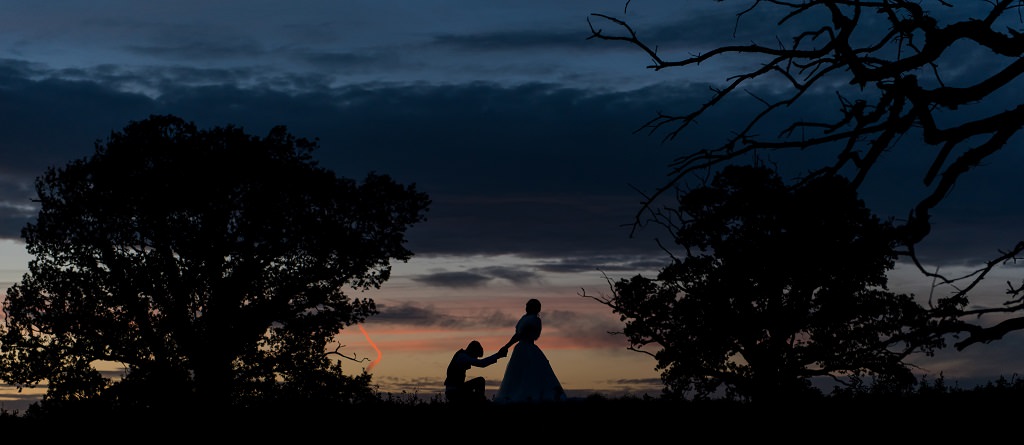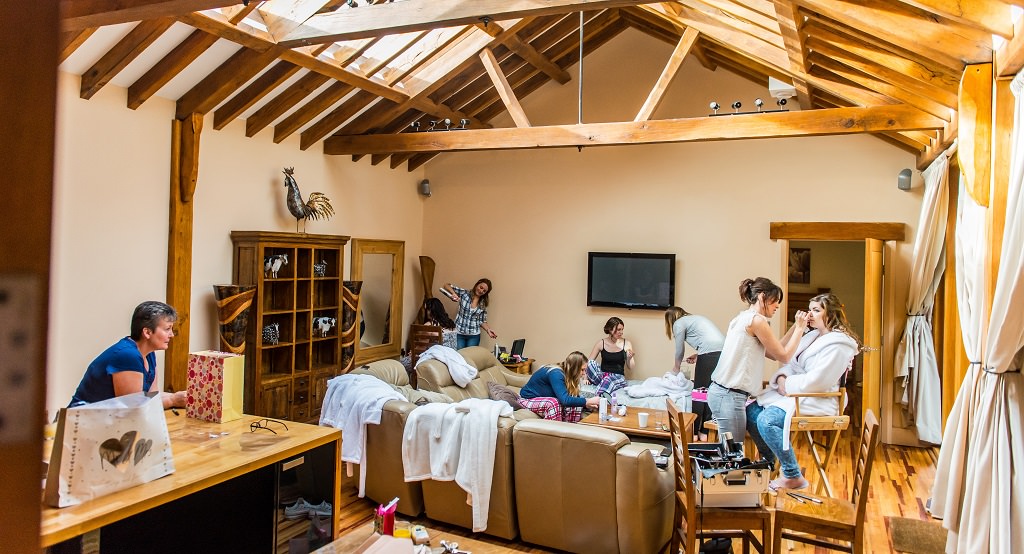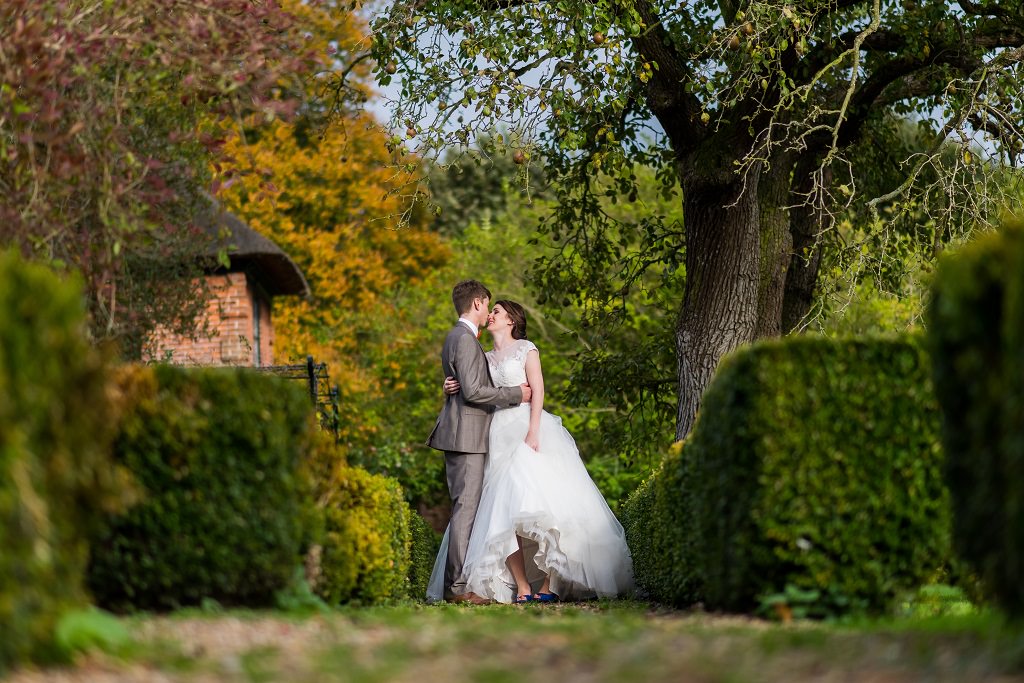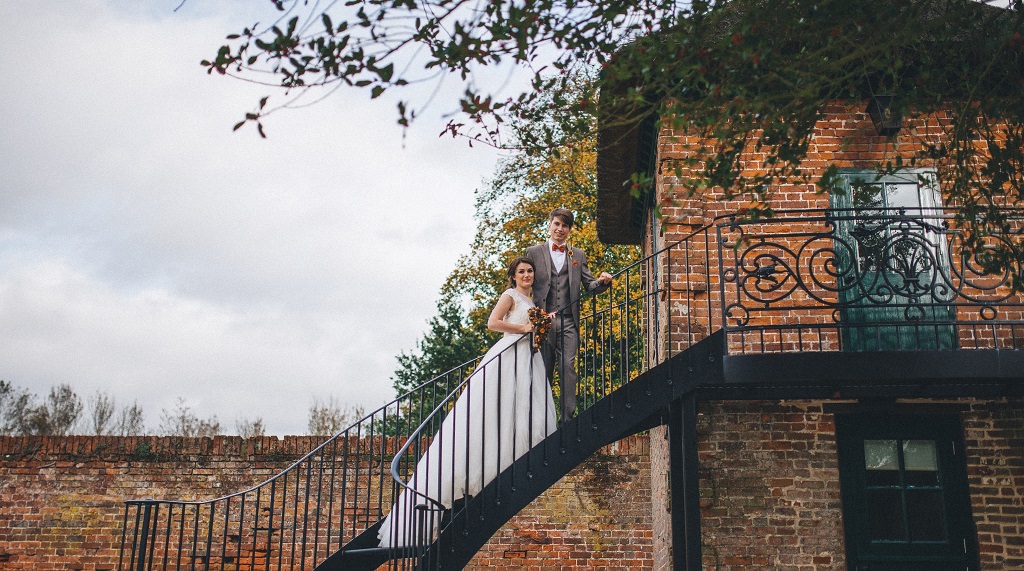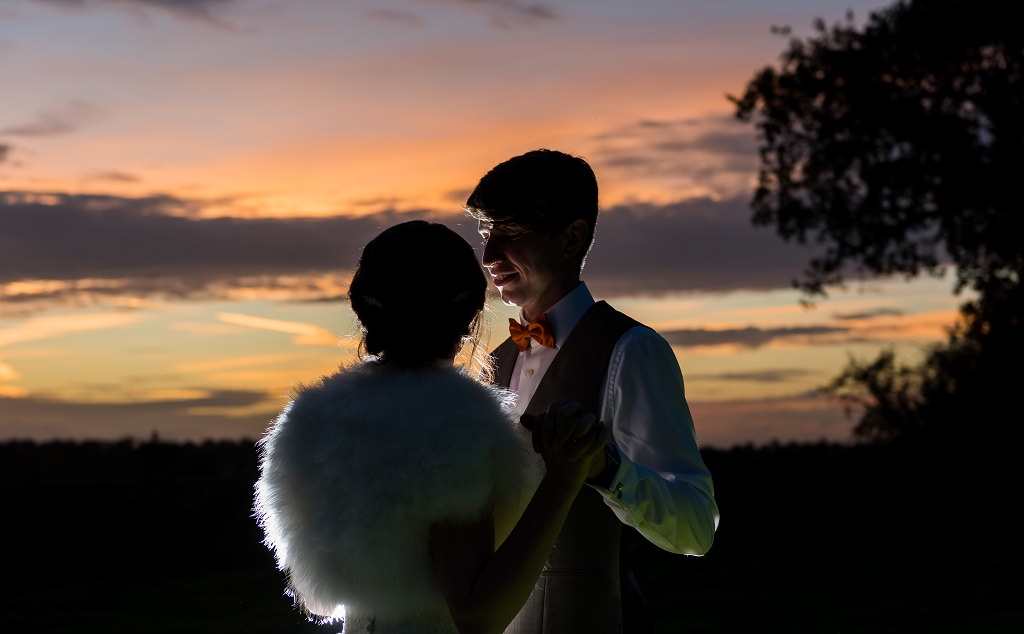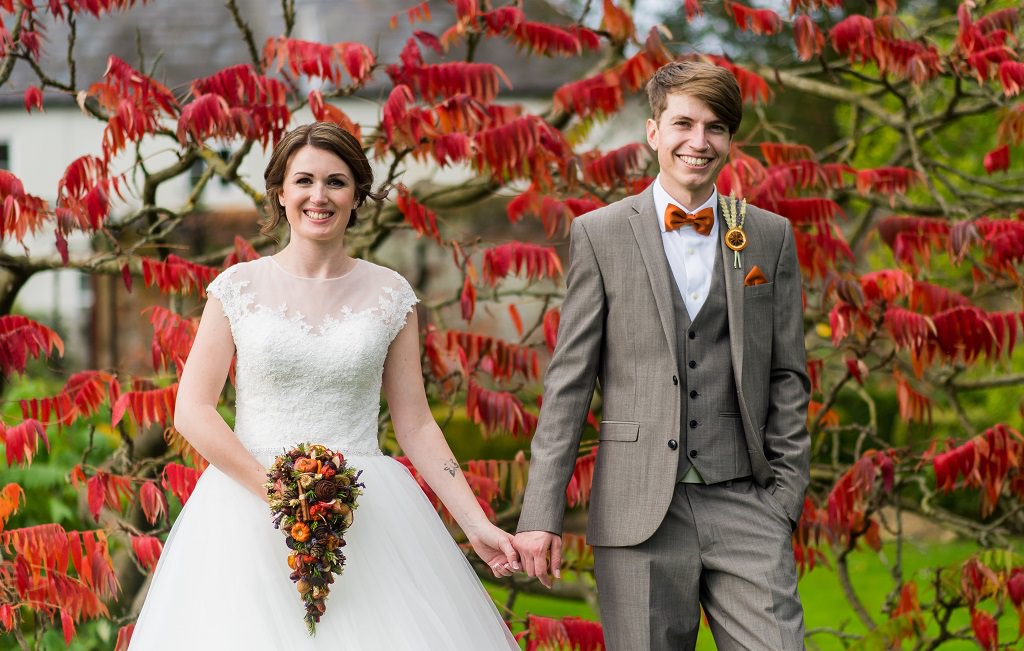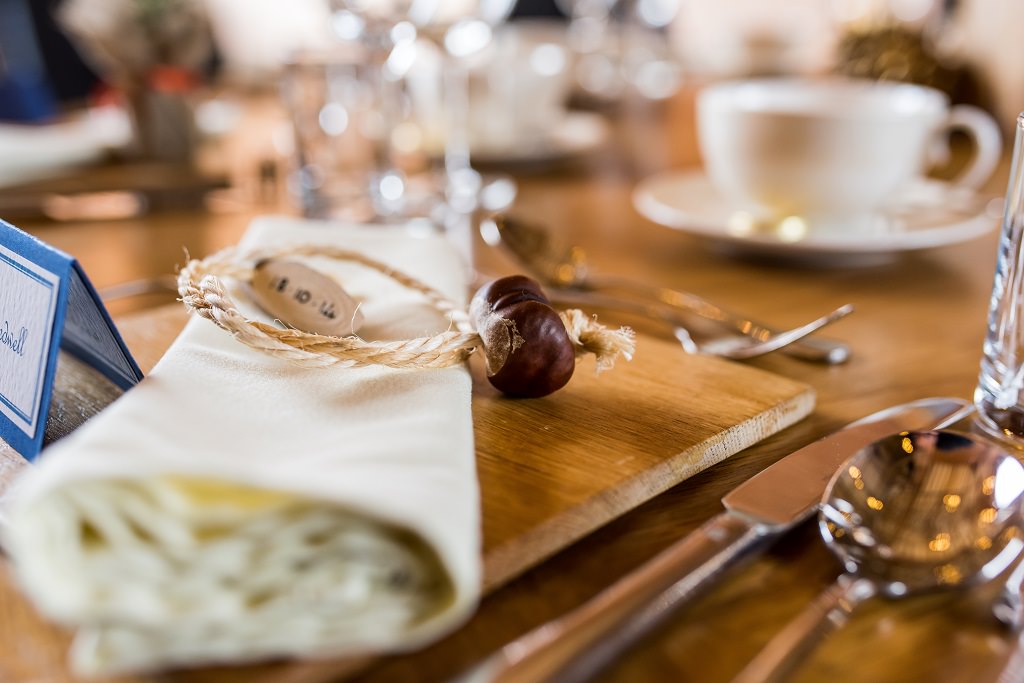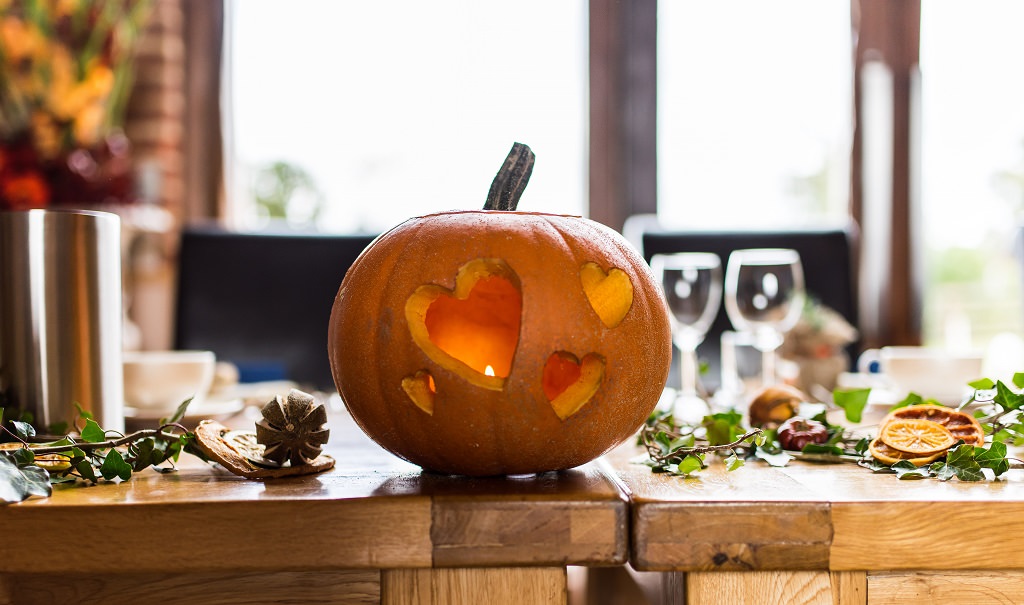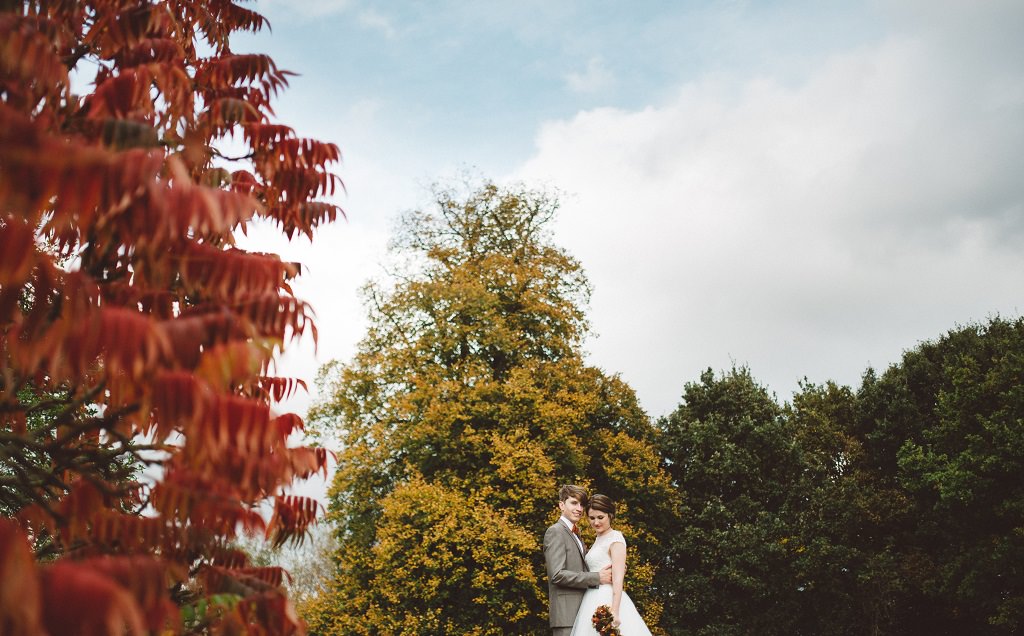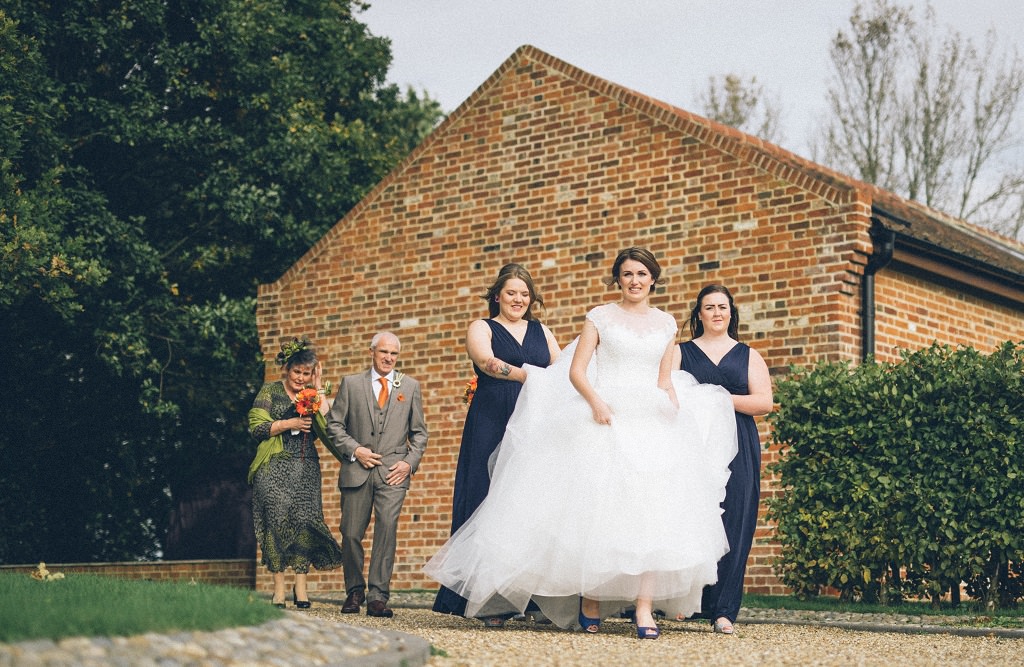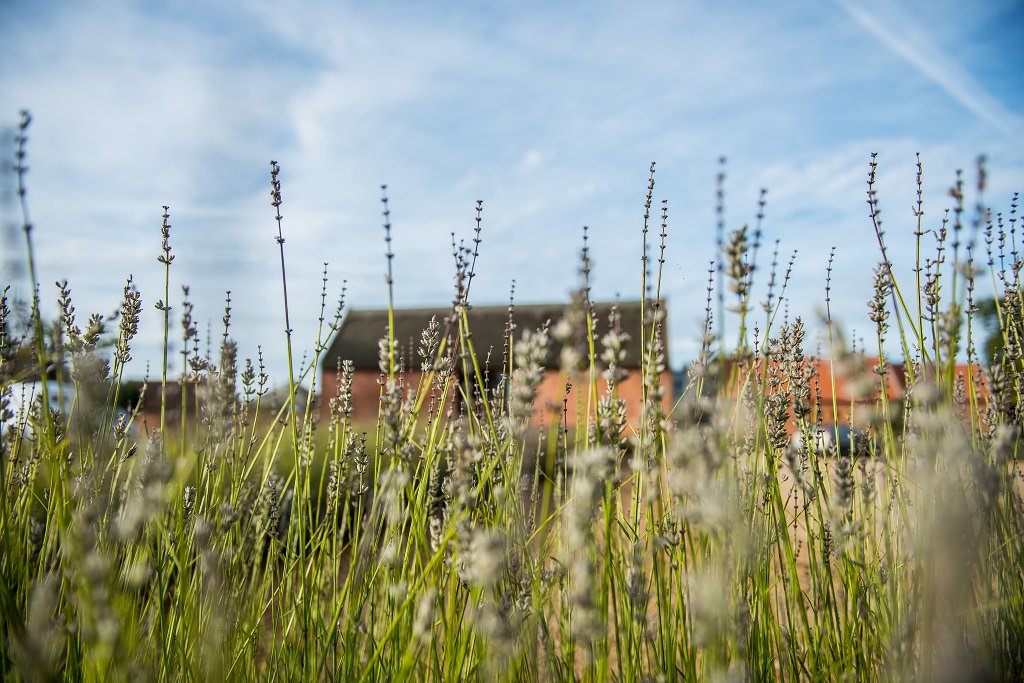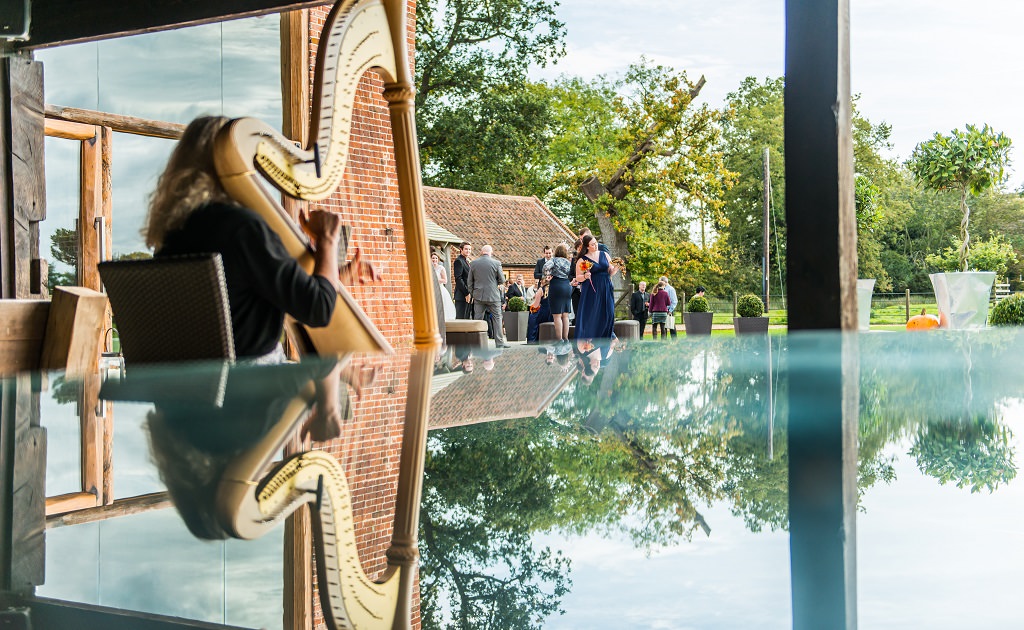 Despite the unseasonably lovely weather, Autumn had definitely arrived at Southwood Hall yesterday.
Our gorgeous couple, Lauren and Luke, and their fabulous friends and family put an Autumnal spin on the barn with some beautiful homemade decorations and table centrepieces.  Even the groomsmen were in orange dickie bows, while the bridesmaids wore full length blue gowns and the Bride was stunning in the most beautiful princess gown with just the right amount of sparkle.  Unusually, there was extra sparkle for both bride and her bridesmaids in the form of amazing shoes that Lauren and Luke, (I'm surmising mostly Luke from the comments during his speech J),  had hand covered in tiny Swarovski crystals. Luke – it was worth it!!
Like most things about this couple's big day, the flowers were distinctly unusual and actually featured very few flowers.  The arrangement on the Top table was made up of ivy and dried fruits and chillis and the Bridesmaids did away with the usual posy of flowers in favour of a blue and orange wired cornucopia of gorgeous blooms, fruits and cones which seemed rather fitting for the time of year and for our couple.  But of course, the 'piece de resistance' was Lauren's bouquet of the most exquisite berries, fruits, acorns, cones and other interesting adornments – just beautiful!
After an emotional and heartfelt ceremony, guests made their way onto the rear terraces to enjoy drinks and canapés to the delightful sounds of harpist Xenia, before making their way into the transformed barn for the speeches.
Tables were adorned with bright orange pumpkins that had been carved with pin-hole stars, love hearts and table numbers to help guests find their seats. When guests had been seated they were treated to favours of celebratory conkers ready on strings for the gents and ladies were given their very own mini rosemary plant to help them remember this special day.
After speeches full of love and pride were given and Luke had finished making people work for their glass of Prosecco by enjoying asking people to be upstanding, the wedding breakfast was served.  Guests were served warming leek and potato soup or creamy brie wedges followed by 'bootiful' Norfolk turkey with a rich Colman's mustard sauce or spinach and ricotta filo parcel and to finish guests enjoyed either the zesty lemon posset with Southwood lavender shortbread or warm apple pie with lashings of custard.
Fabulous photographer Daniel Lightening spent most of the meal on the terrace excitedly waiting for the sun to set before stealing our couple away for what looked like some tremendous sunset photos on the meadow (after the resident cattle had been safely put to bed!).
After cutting into the delicious looking cake, expertly decorated with autumnal leaves and a very cute Mr and Mrs pumpkin on the top a very nervous husband and wife made their way to the dance floor for their first dance and were joined shortly afterwards by friends and family to dance the night away.
We have loved being a part of your amazing autumnal day and wish you both every happiness in the next season of your life together x
Photo credit: Lightening Photography