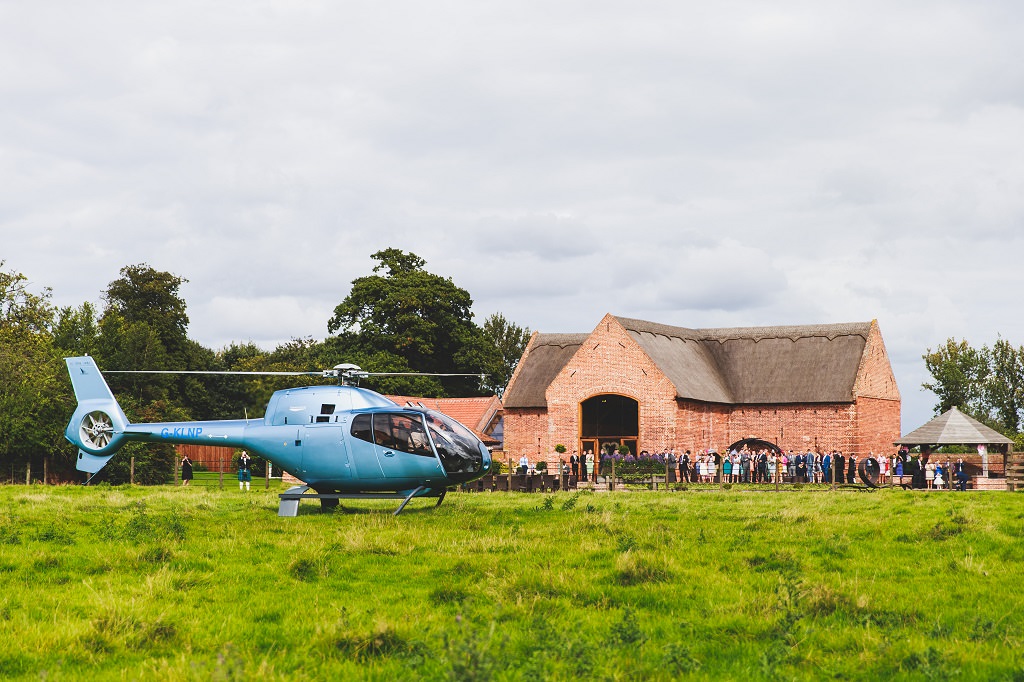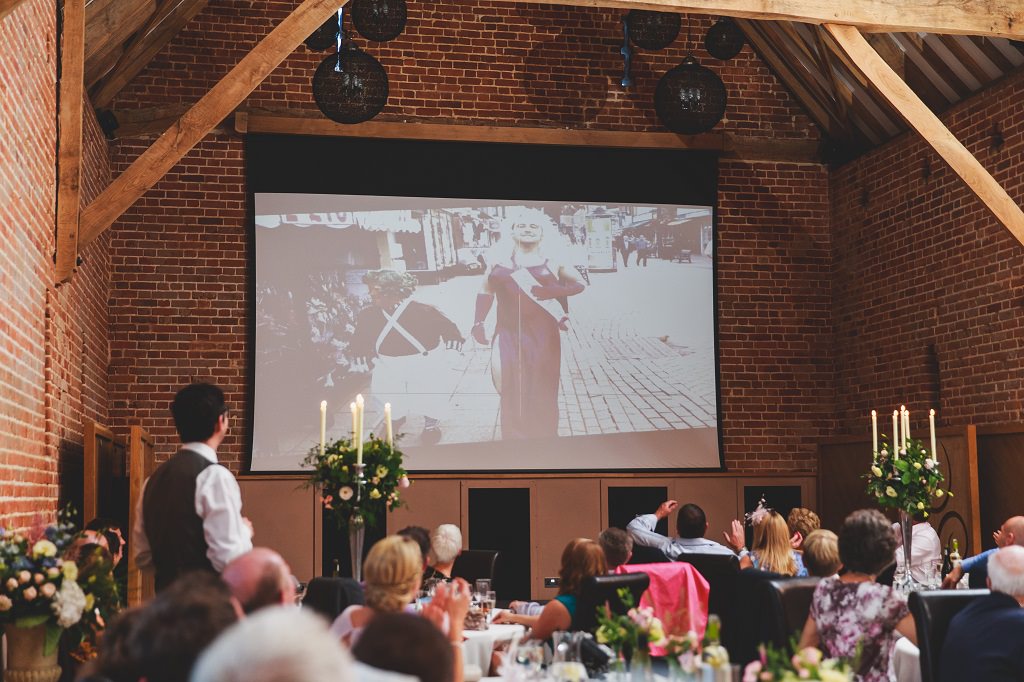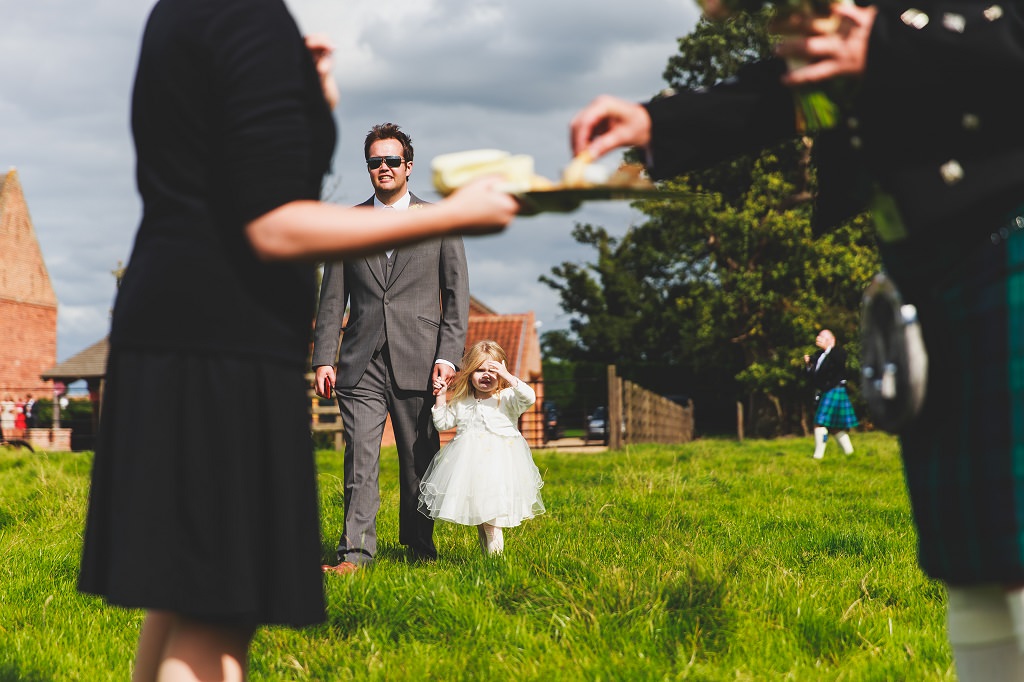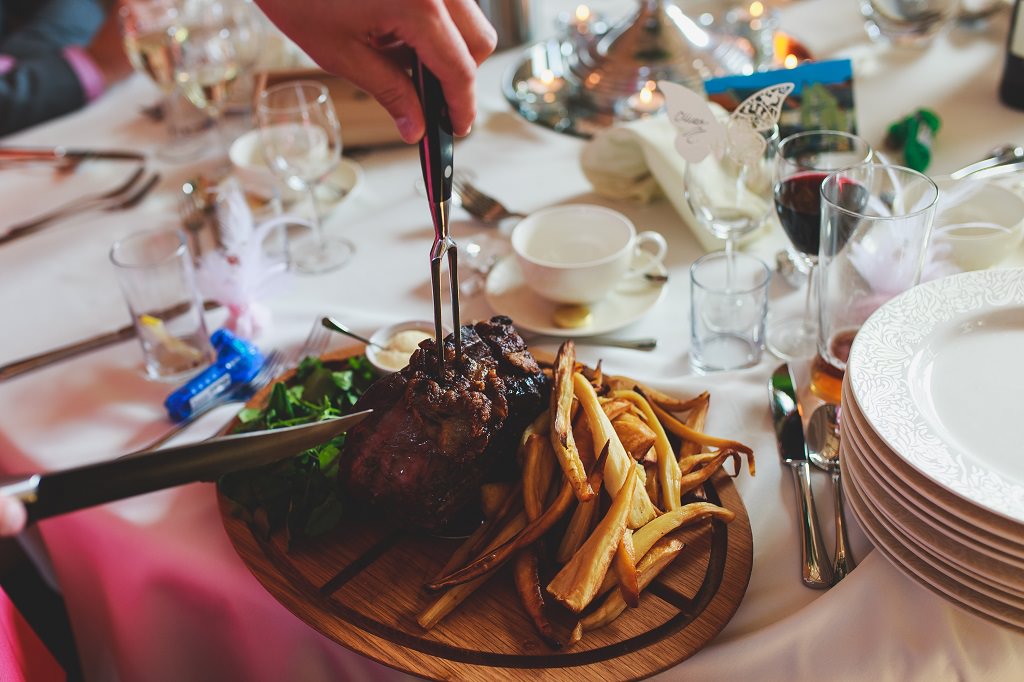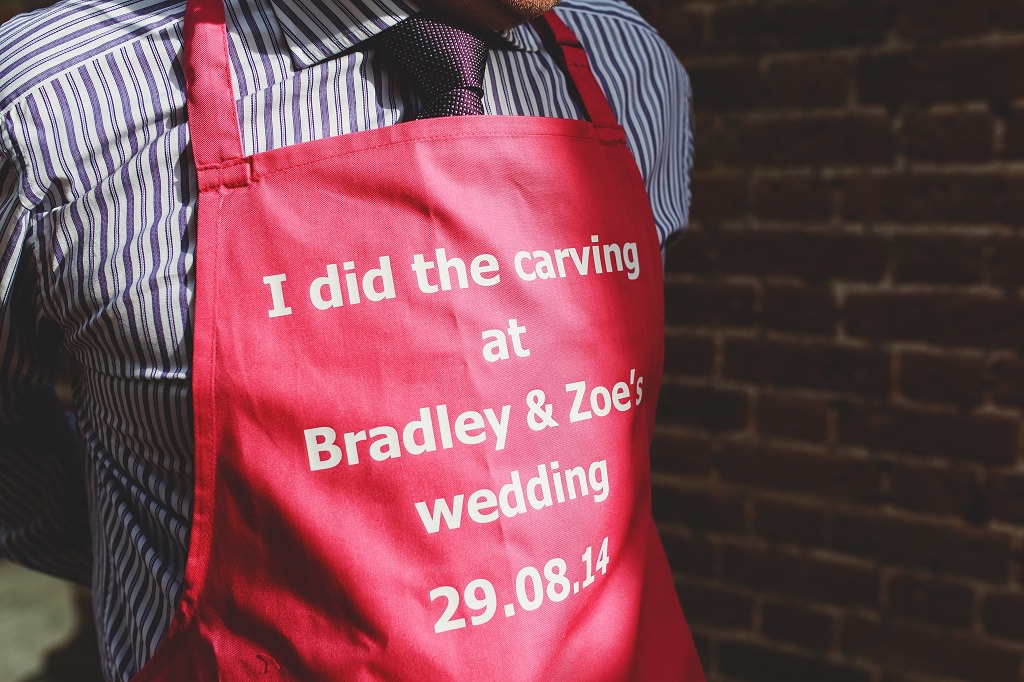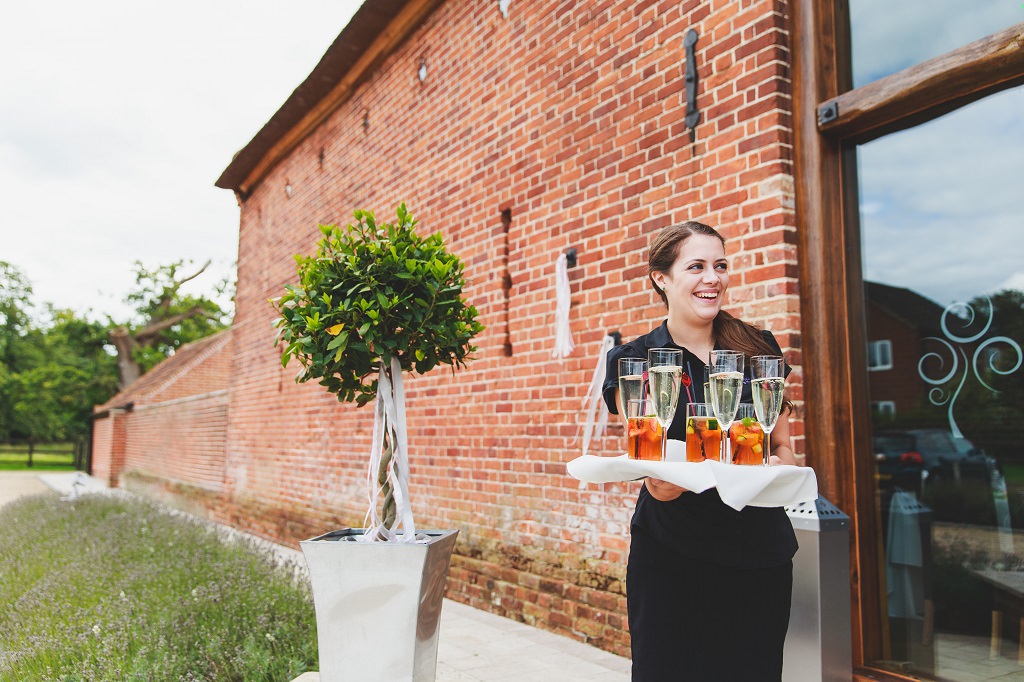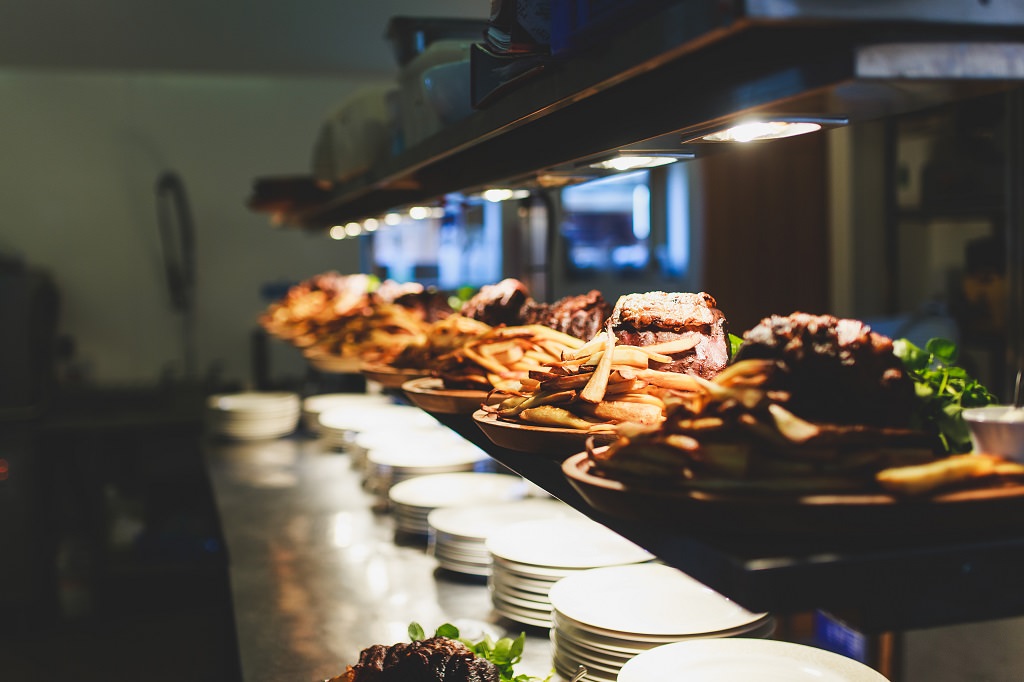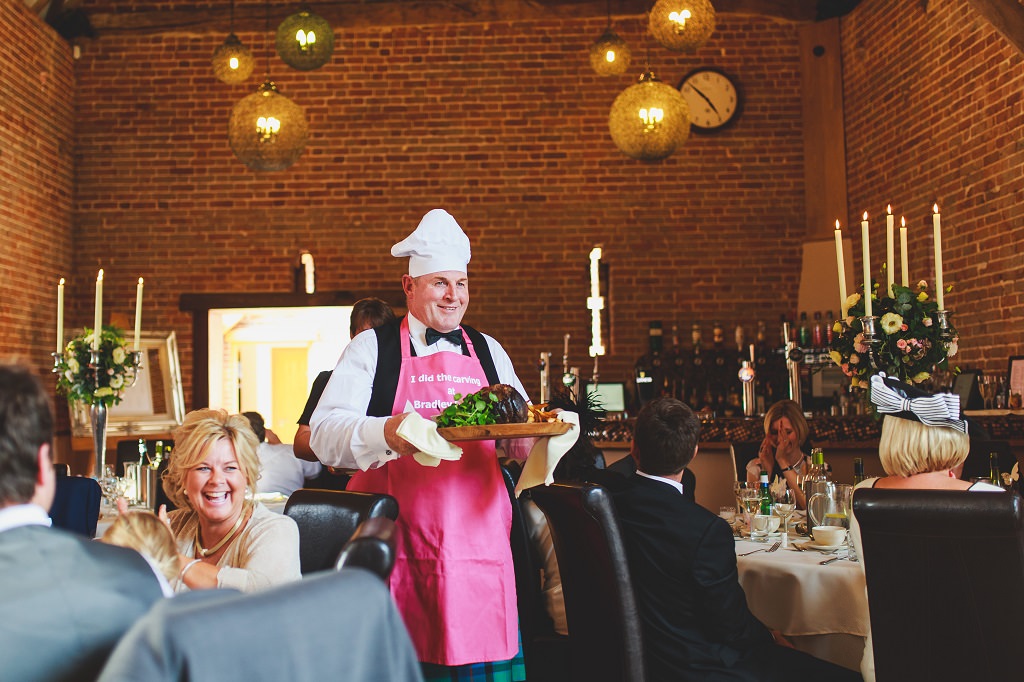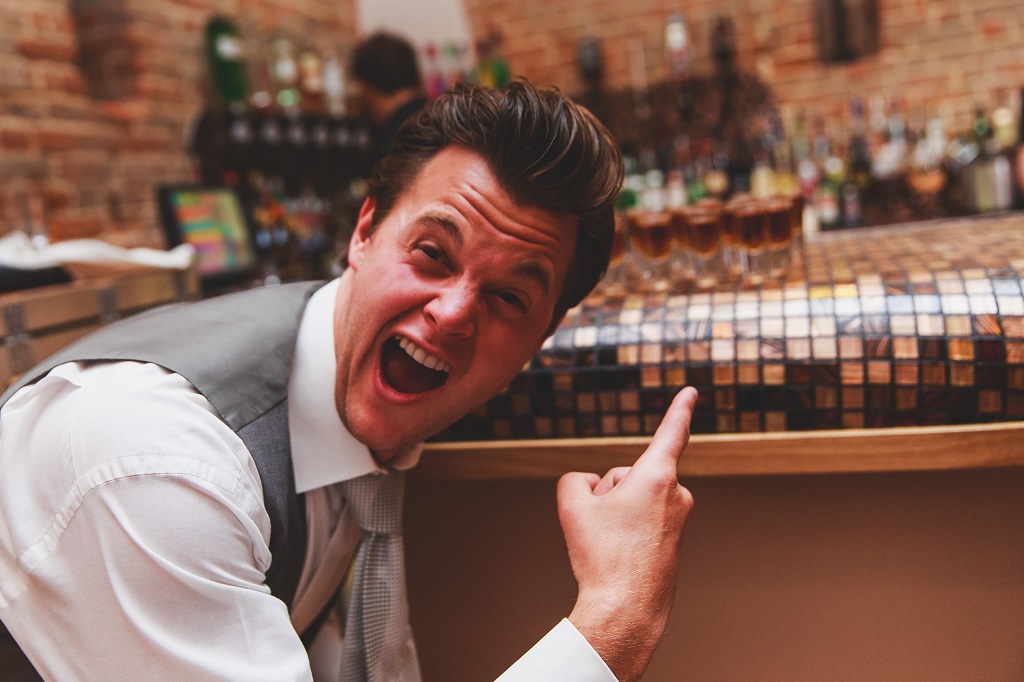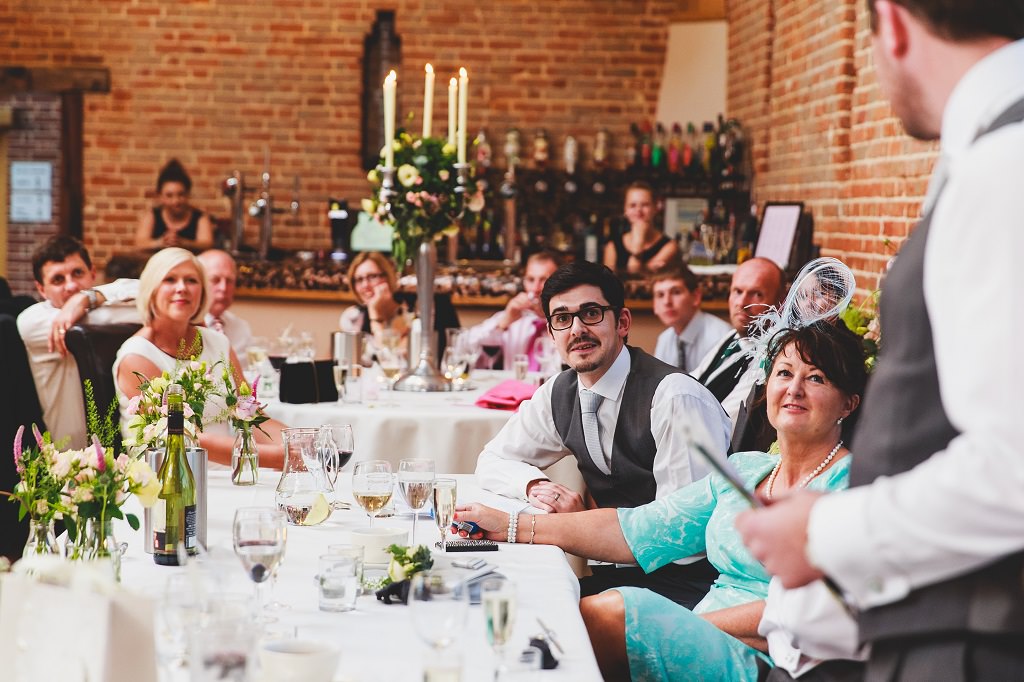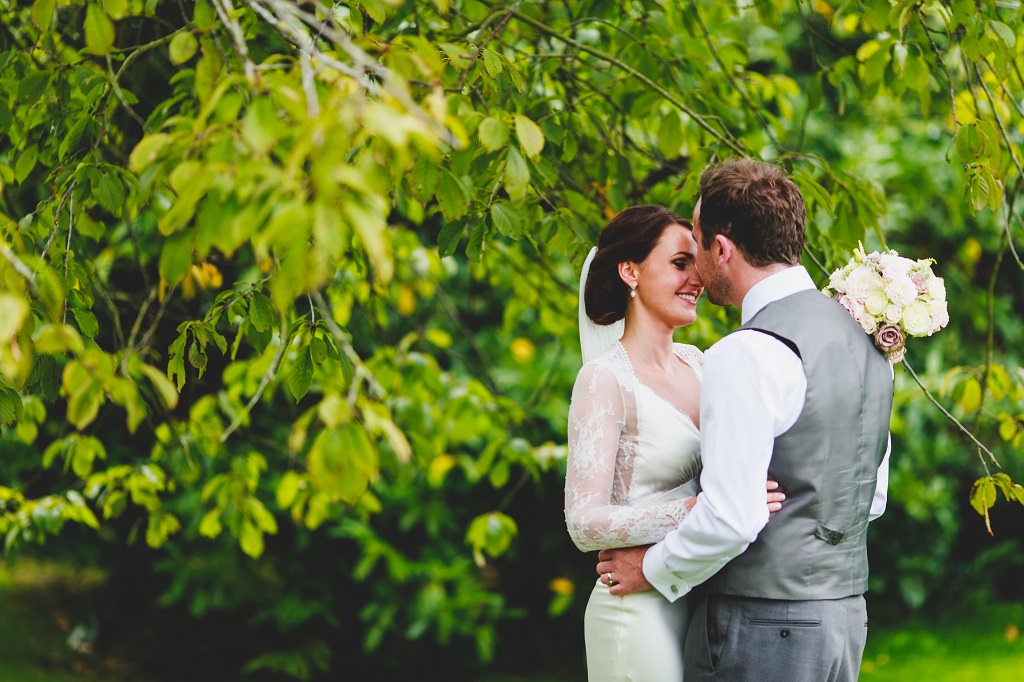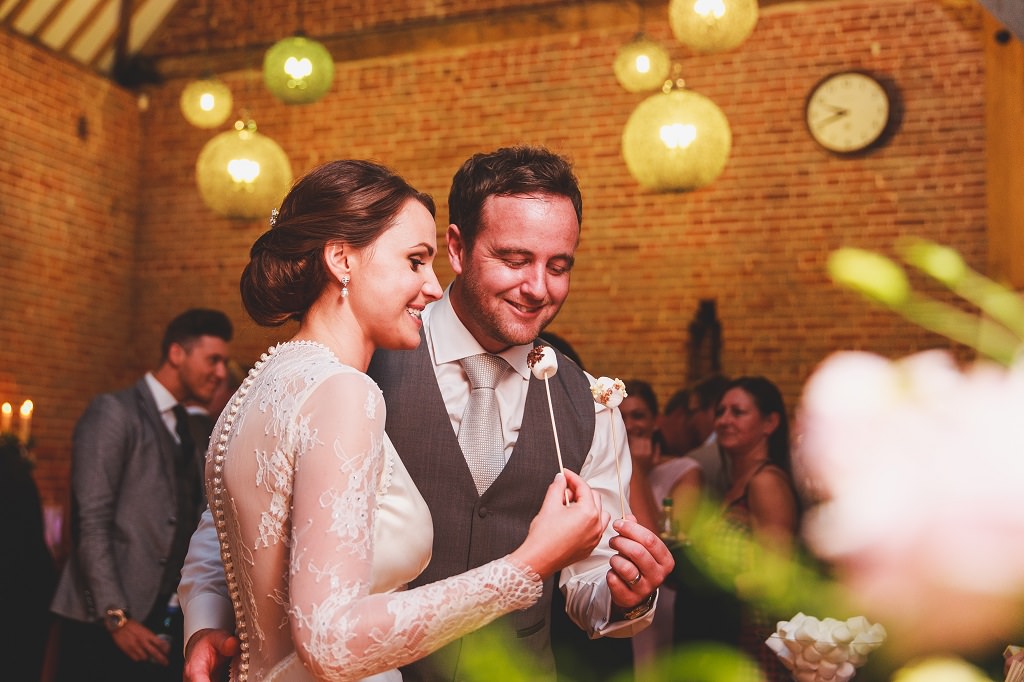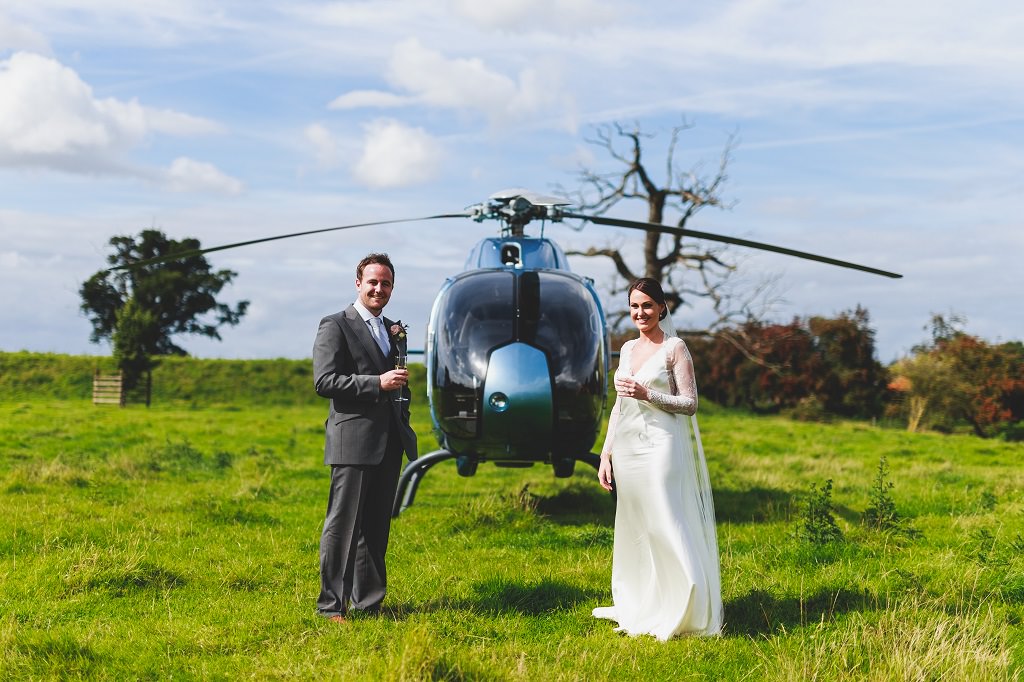 Considering the weather of late, Zoe and Maid of Honour Hayley took no chances and bought a 'limited edition spicy sausage' from Waitrose (other brands are available!) to bury on Thursday night and like magic, the skies cleared and the sun shone as Zoe arrived at Blofield church to meet Brad at the end of the aisle.
We had the absolute pleasure of welcoming the newly married Mr and Mrs Pitcher to Southwood Hall by none other than a helicopter courtesy of Saxon Air. With the cows safely removed from the meadow, Gary Winter and his fellow pianist were on hand with some appropriately themed music as Zoe and Brad's guests cheered at their surprise arrival.  Little did our couple know that we had also been in on the surprise for months and couldn't wait to see their reaction!
Zoe looked effortlessly stunning in a beautiful silk gown with incredibly detailed lace sleeves which was complimented by a long flowing veil and looked simply breath-taking as it caught in the summer's breeze. It has definitely made it into 'our favourite dress of 2014' category!
As Prosecco, Pimms and Elderflower Presse flowed and canapés were devoured, it was the turn of James Rouse and Thompson Granger Films (welcome back boys!) to whisk our couple and their families into our grounds for some sneaky shots ahead of their wedding breakfast.
Coronation Barn was every inch what we expected; simple but elegant and sophisticated – just like Zoe and Brad. KWF candelabra's were transformed by The Little Flower Shop earlier that morning with a variety of pastel shades whilst pom poms and tassels decorated the Garden Rotunda and Barbecue Lodge. Soft lighting created by tea lights and candles in the window slits completed their vision and as the skies greyed, Mr and Mrs Pitcher were announced into the barn ahead of a Michael Buble classic performed live by Gary Winter which had the crowd on their feet and cheering with joy as our bride and groom made their way to their seats as husband and wife.
With a refreshing starter of trio of melons and pink grapefruit segments marinated in a champagne syrup, it was only polite to follow on with a main course of our favourite – table carved roast beef. Each carver was announced by Brad's stepfather, Keith, who led the way to be dressed in a personalised hot pink apron courtesy of our couple and of course a chef's hat before entering the kitchen. We had a new element for our trio of desserts this week, champagne fruit jelly which complimented our chocolate brownie and lemon posset beautifully – good choice guys!
Glasses were raised and toasts were made as speeches concluded the day's formalities and soon guests spilled out onto the terrace to stretch their legs and prepare themselves for a night of dancing.
As the barbecue smells wafted into the barn, guests made their way outside to enjoy prime Norfolk beef burgers and sausages before tucking into hot fluffy doughnuts and marshmallow goodness from our very own S'mores bar.
After being apart from ten and a half weeks due to Brad's work, we really hope your wedding day was everything you had dreamt it would be. It has been a total privilege to get to know you both over the past few months and we wish you both a future of complete love and happiness together for many, many years to come x
Photo credit: James Rouse Photography