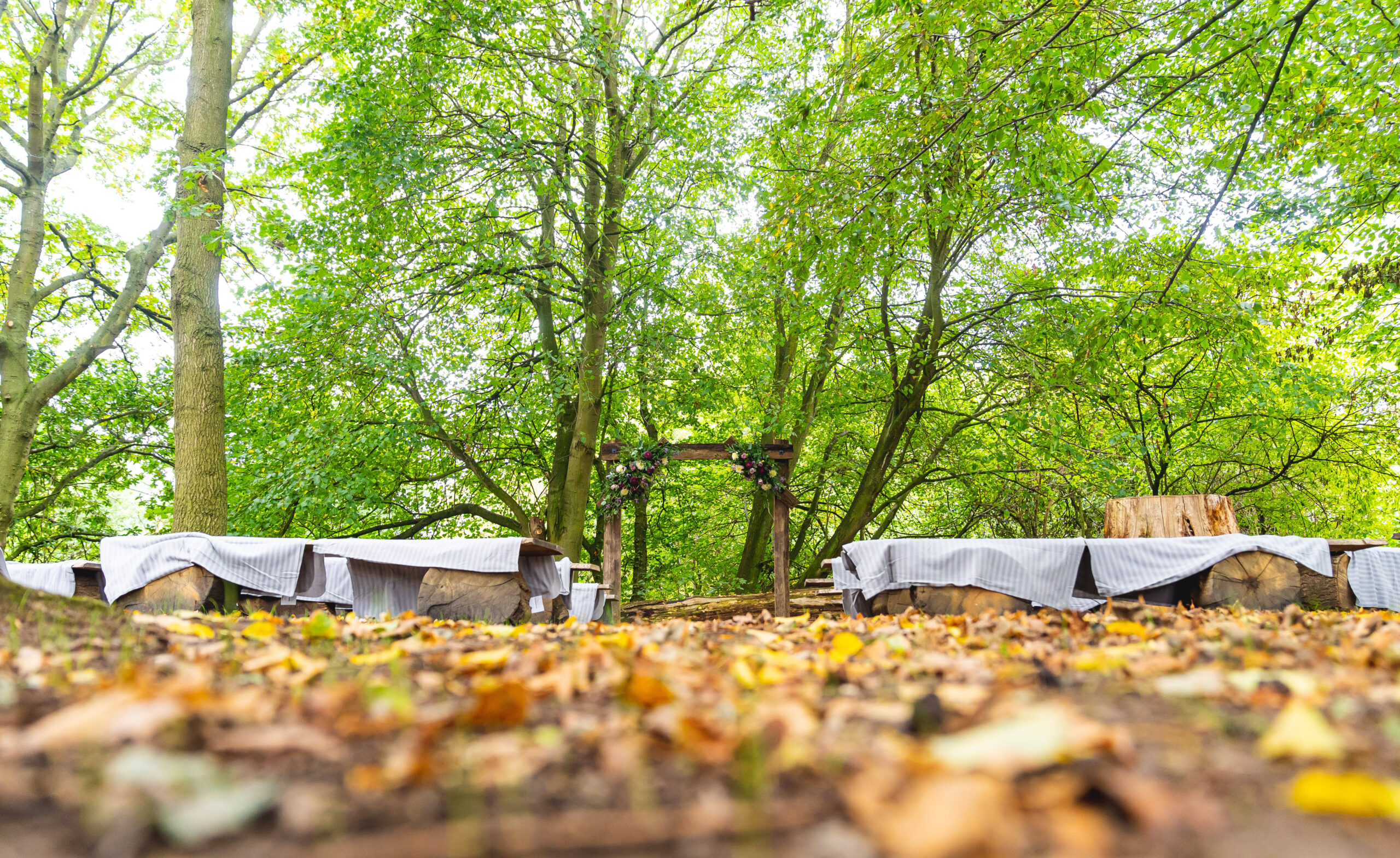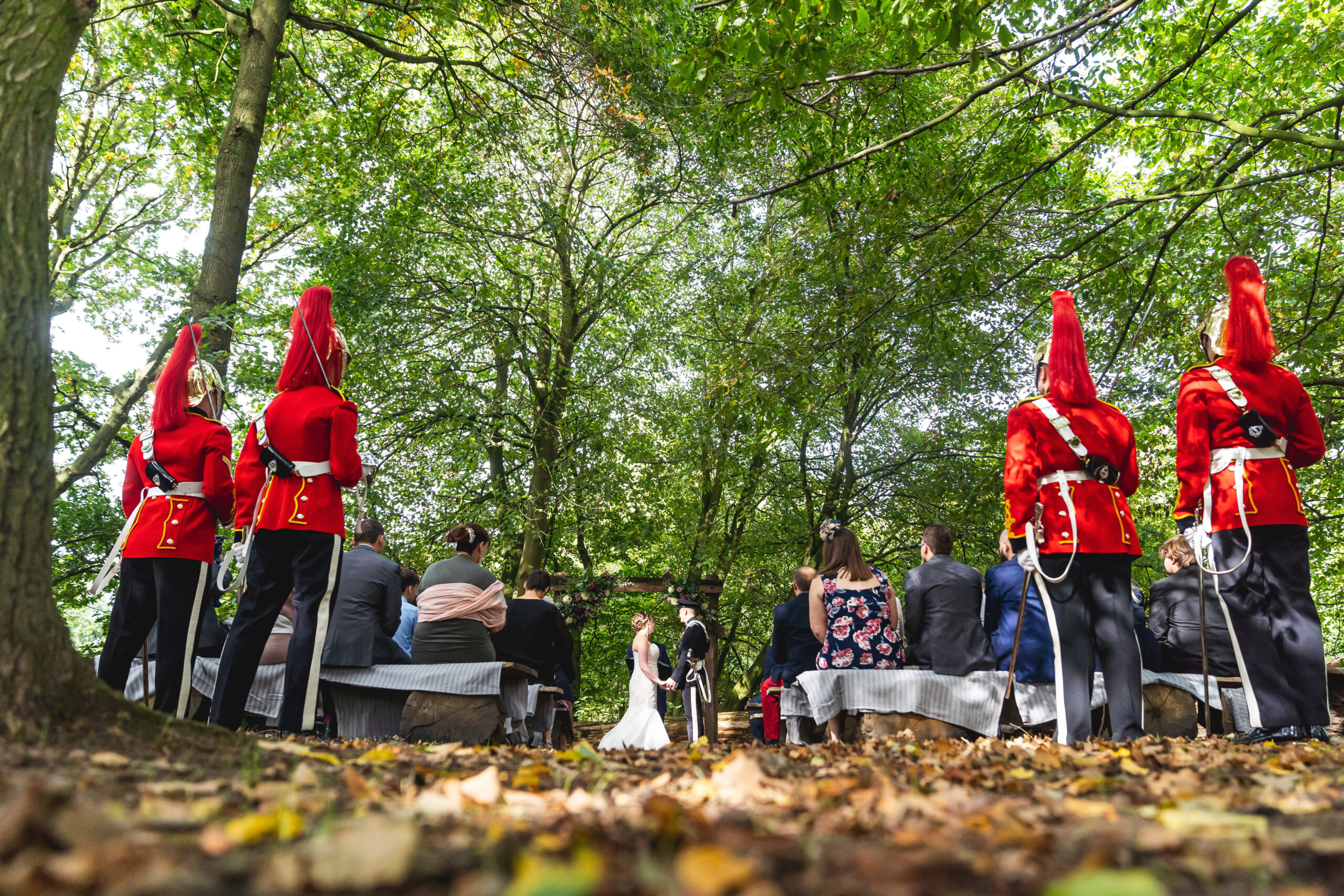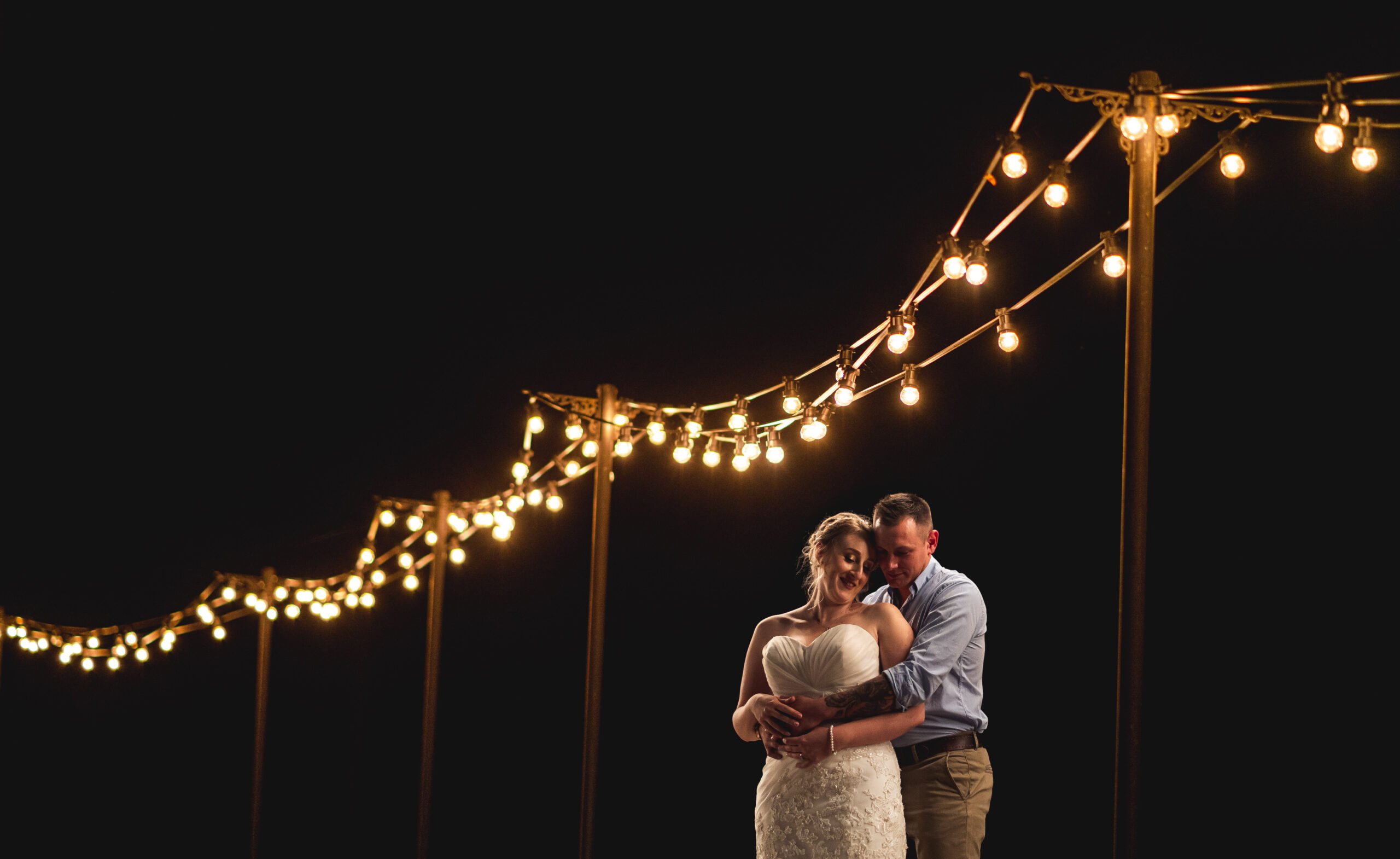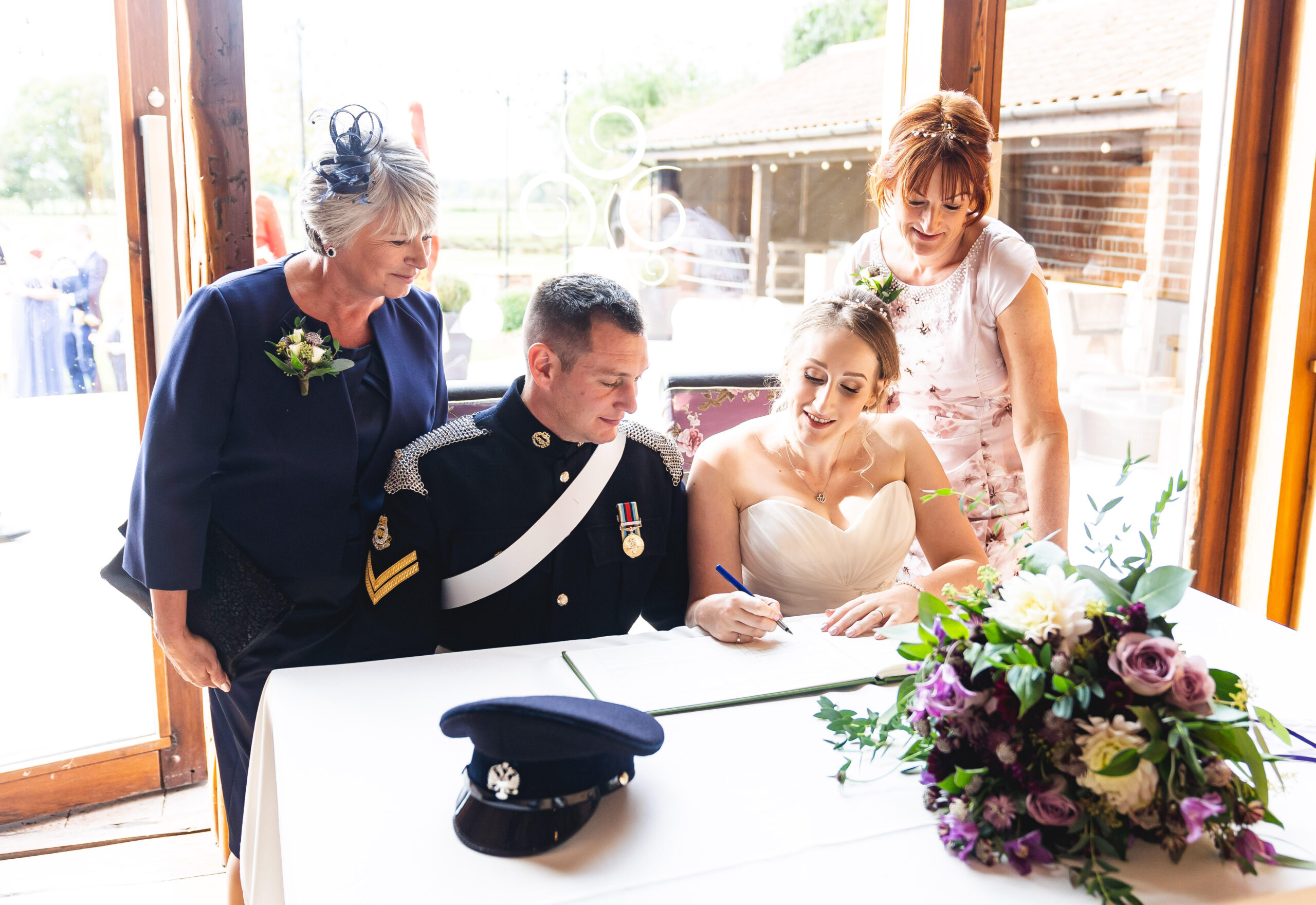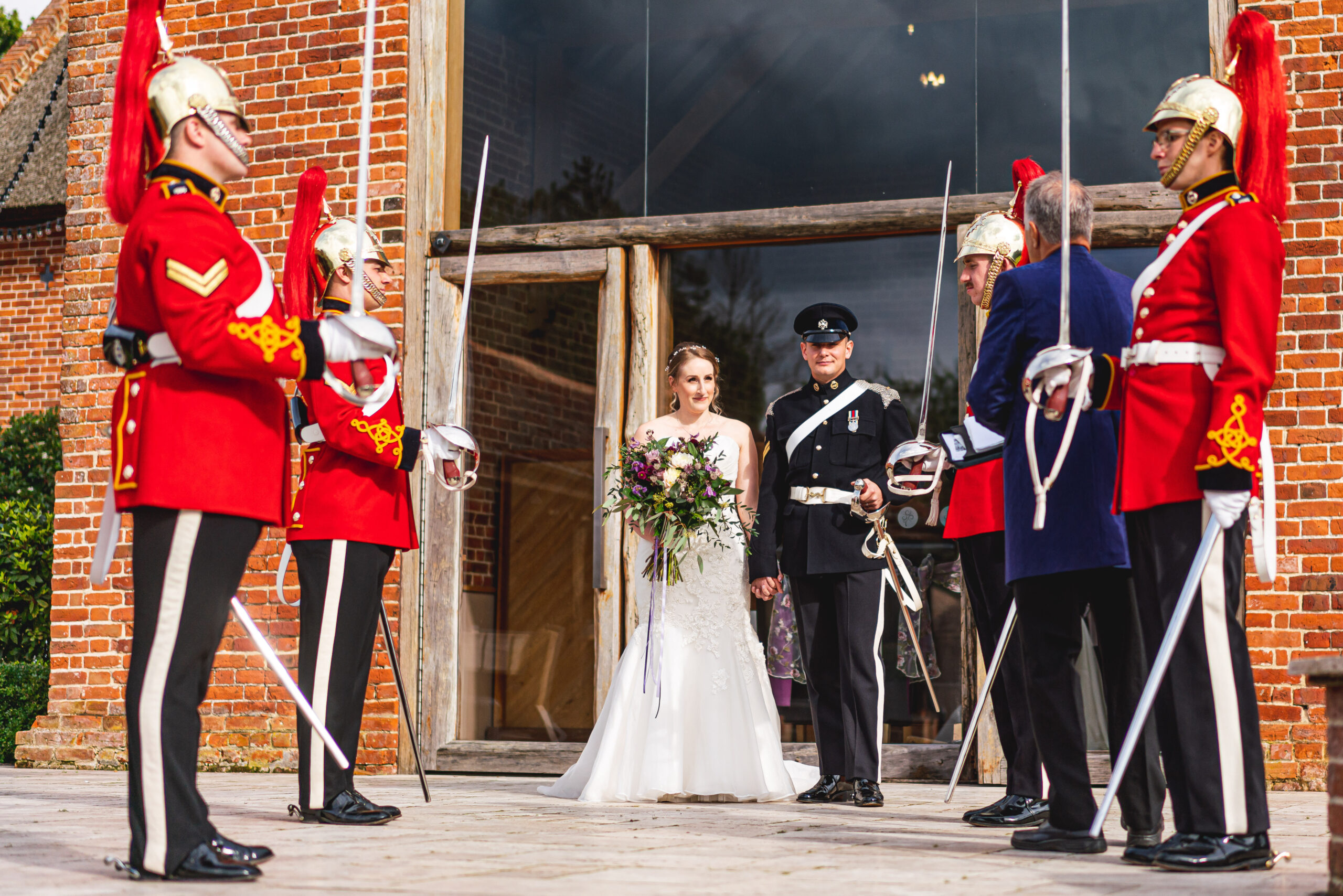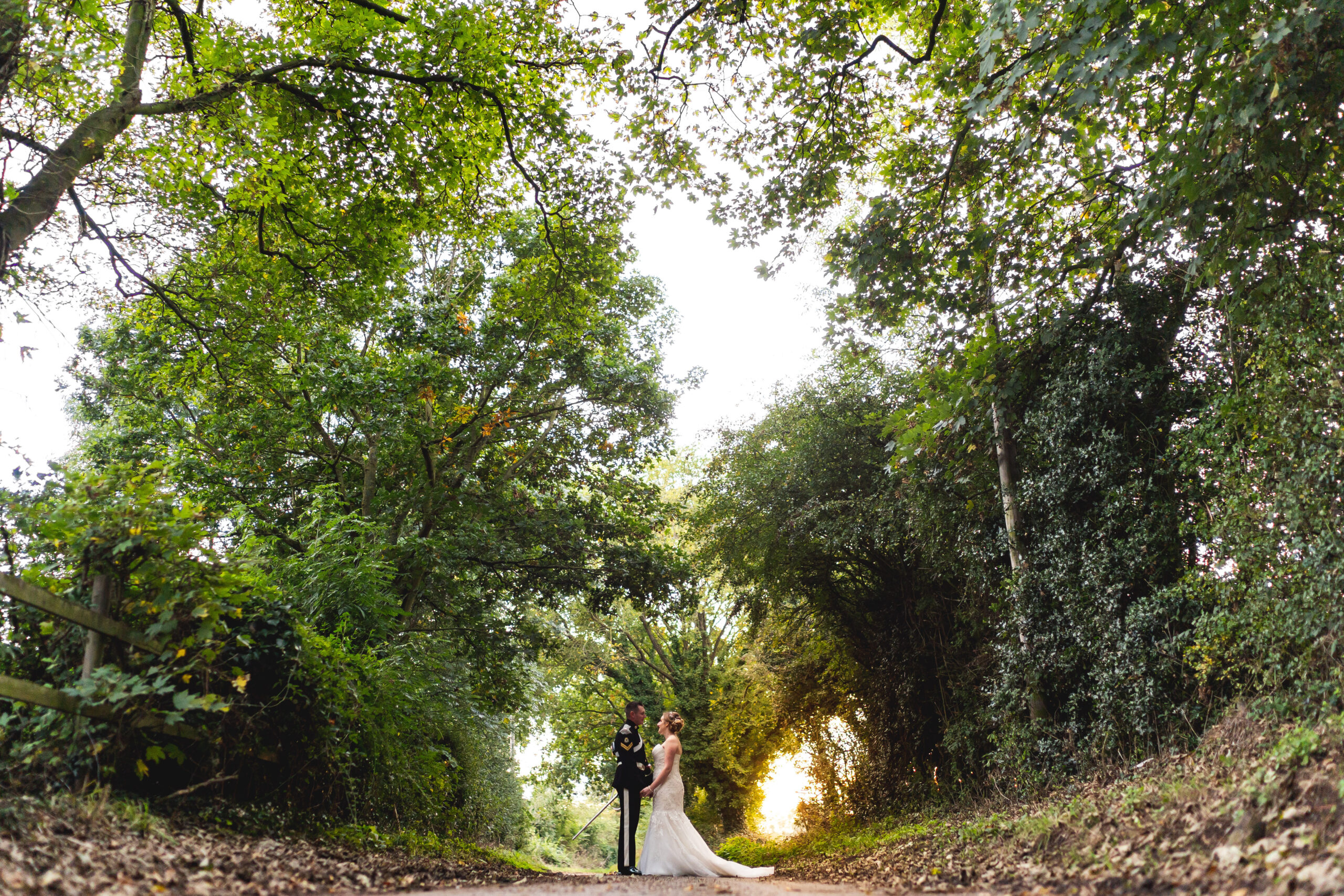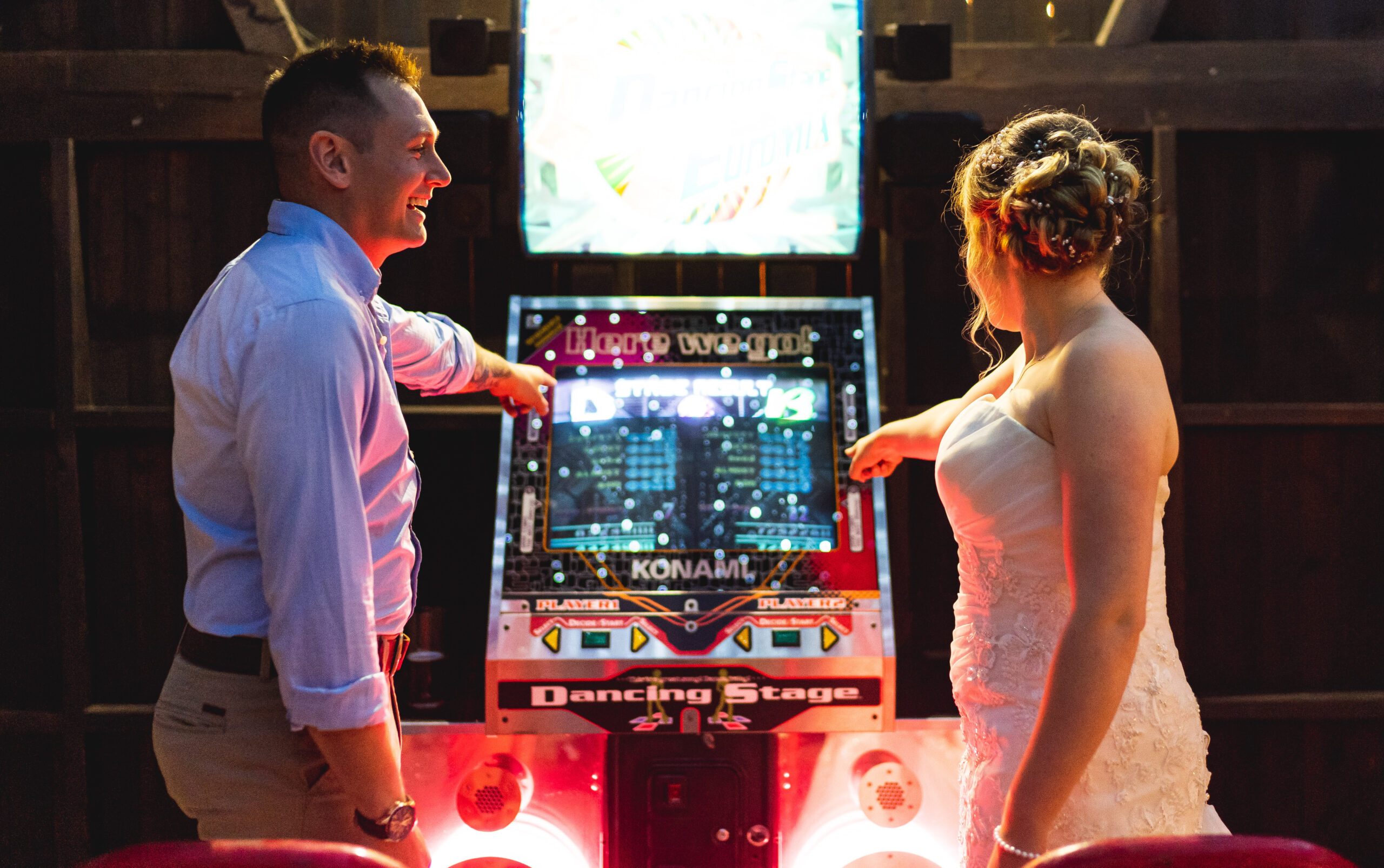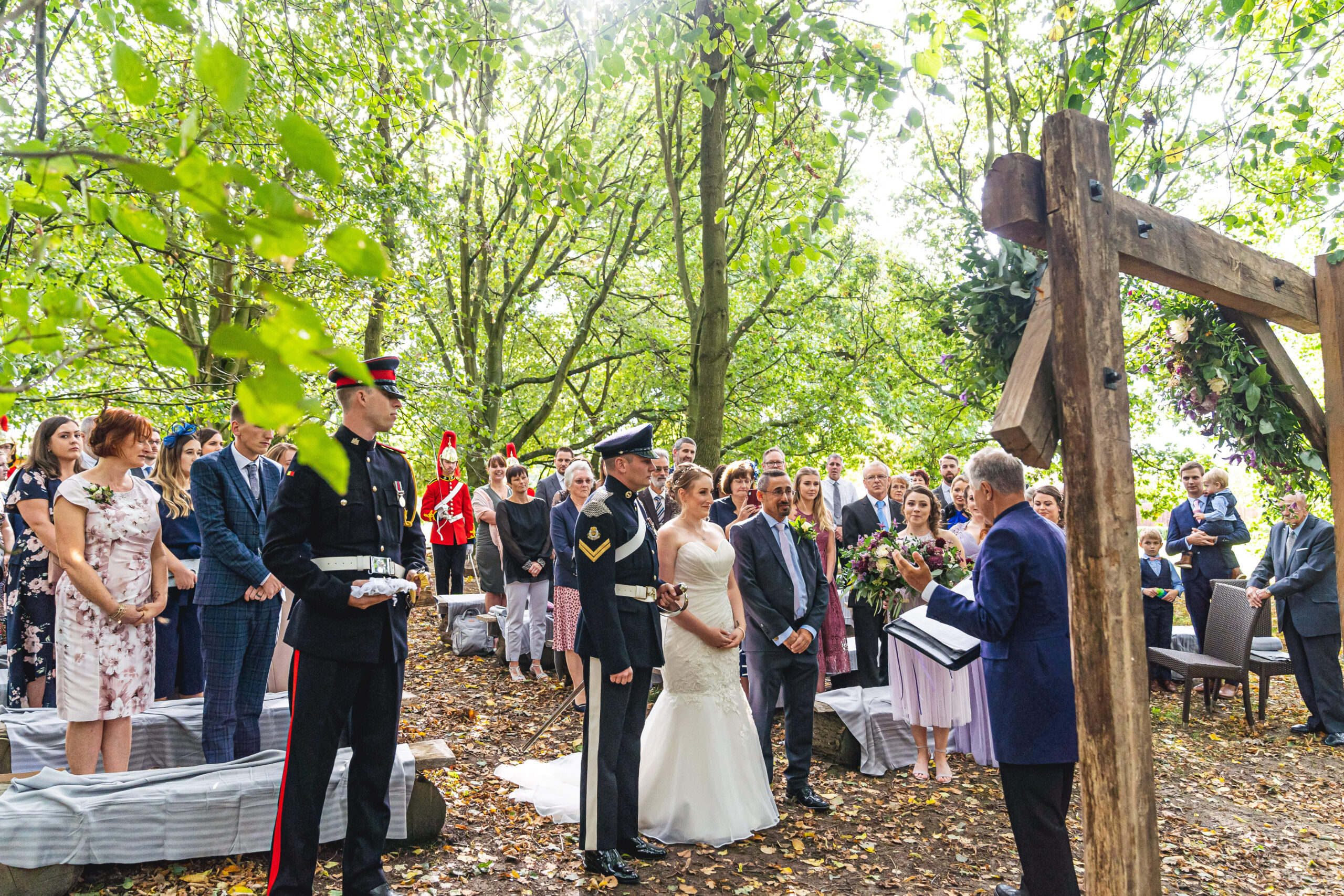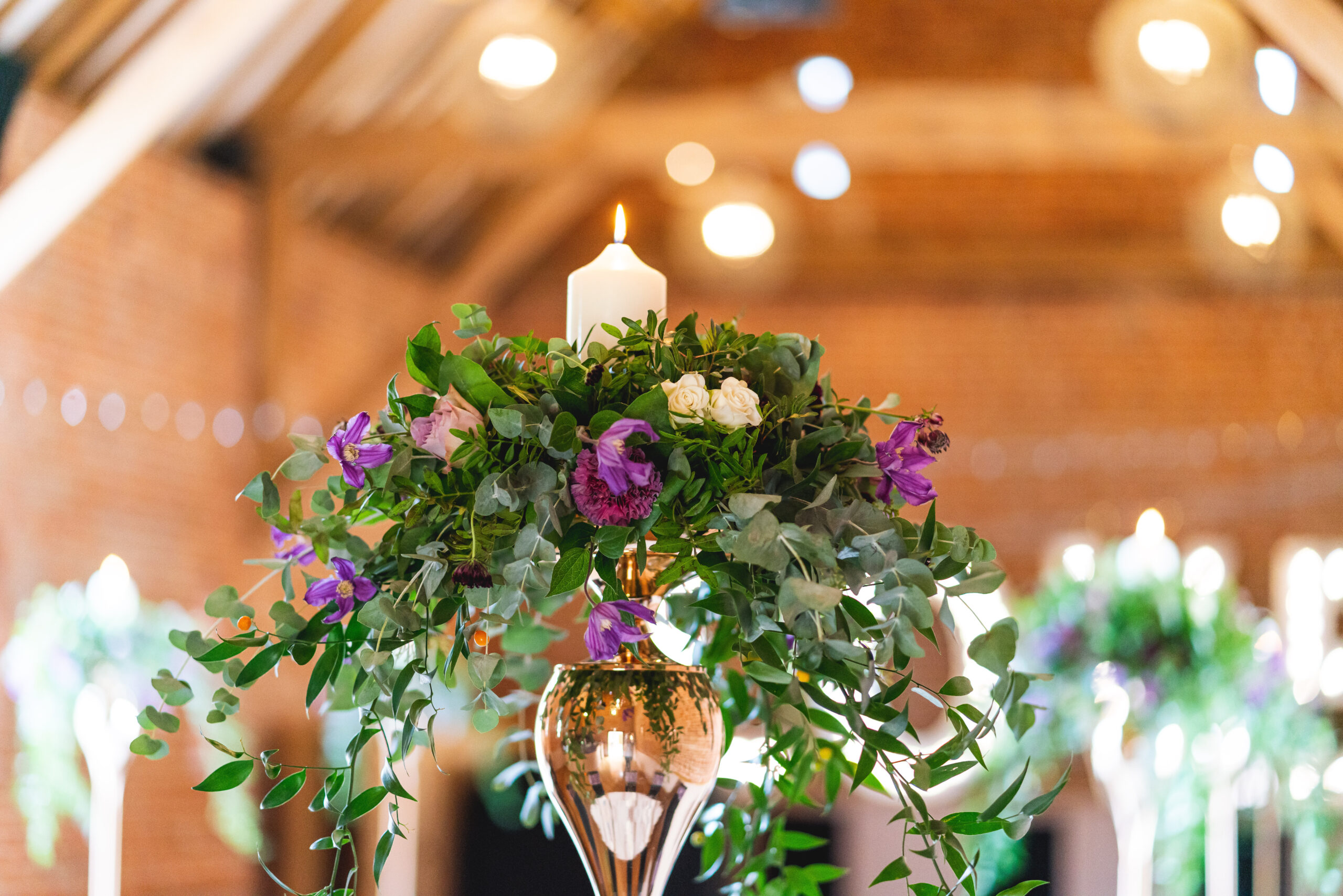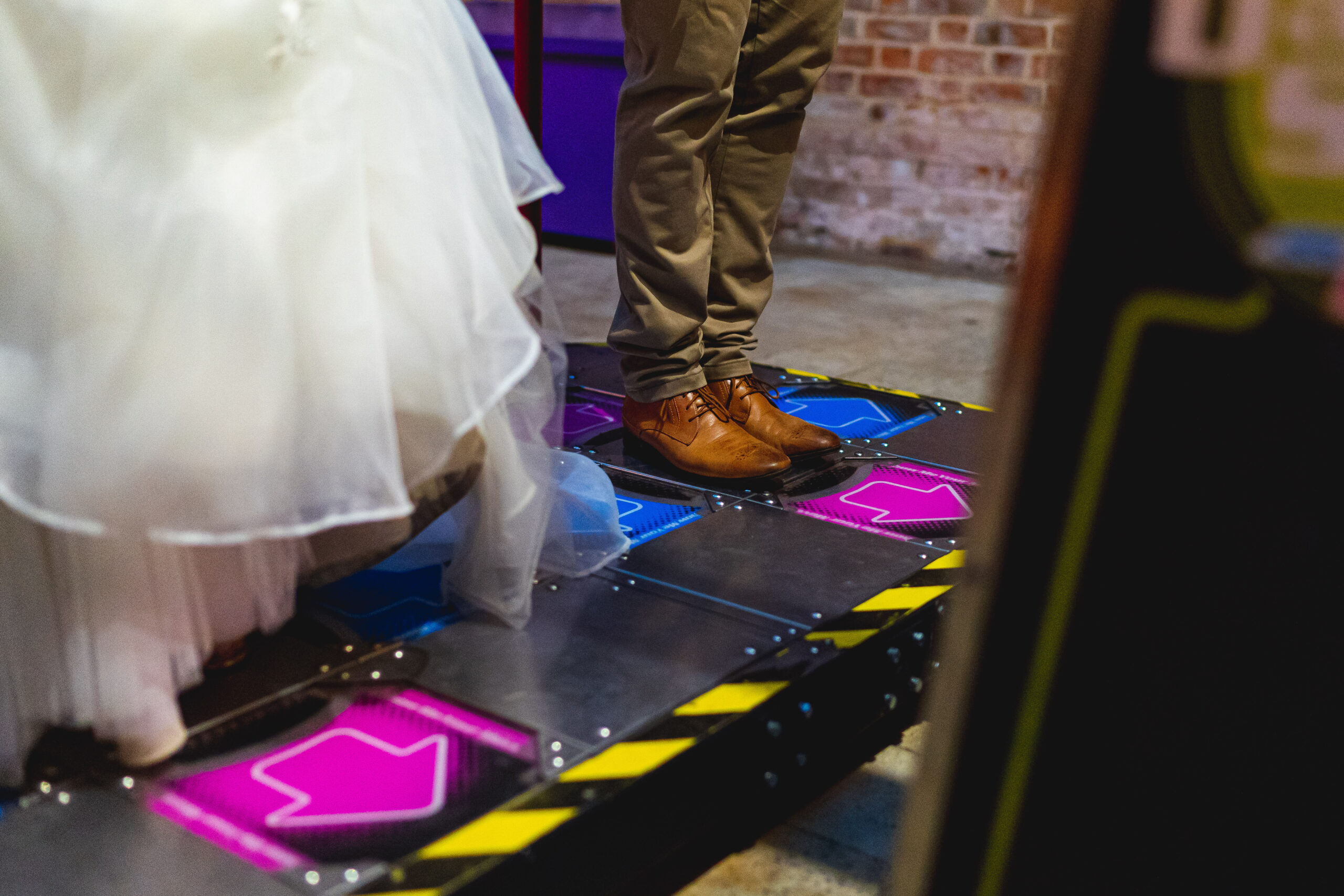 Family weddings are such a special occasion, making a lifelong commitment to each other and your much-adored daughter whilst surrounded by family and friends is a treasured time. Yesterday Kayleigh and Ross made that commitment with little Luna in an emotional ceremony in the woodland area that was created with this day in mind.
Making her way from the Cartshed Lodge with her bridesmaids in a routine she knows so well the nerves still struck! Settled by her entourage and led by her father our beautiful bride, stunning in a corseted mermaid gown, made her way through a military guard of honour to stand with her man in the uniform he wore with such pride. A very special poem from mum made the ceremony complete.
Having completed formalities in the barn the newlyweds were announced onto the rear terrace and received by the guard of honour armed with shining swords and guests armed with confetti. As they moved past the first pair of guards their path was blocked, only to be unlocked with an obligatory kiss and Kayleigh did have confetti in her hair x
Was a sausage buried on site last night? Is that why the weather was on side ????. Whatever the reason, a glorious day capped by a stunning sunset obliged. Lightening Photography was on hand to capture a feast of special moments before the delicious wedding breakfast was served.
The barn looked amazing in autumnal deep plum tones and tall rose gold candle stands provided by KWF. Special charity pins were a very poignant favour for the guests supporting a cause so close to their hearts.
One little guest had their very own bubbles as the toast was served in anticipation of the speeches. Kayleigh's father defined all that Kayleigh means to him before Ross added his own heartfelt words. Best man Ant told of how our young farmer met her man, whilst recruiting for the army at the Norfolk Show he recruited himself his wife!
As the evening drew in guests made their way onto the terrace to enjoy the most of the fading light. Kayleigh loves to dance so the dance machine was a must – who dares to challenge a bride on their wedding day? Bride or groom? Team bride all the way! Fuelled on by a sausage sizzle, s'mores and a delicious Maria Clouting cake the party continued to the sounds of the house DJ.
It is clear to see how special your bond is and what a loving family you make. We hope you continue to cherish each other and little Luna xx
Photo credit: Lightening Photography