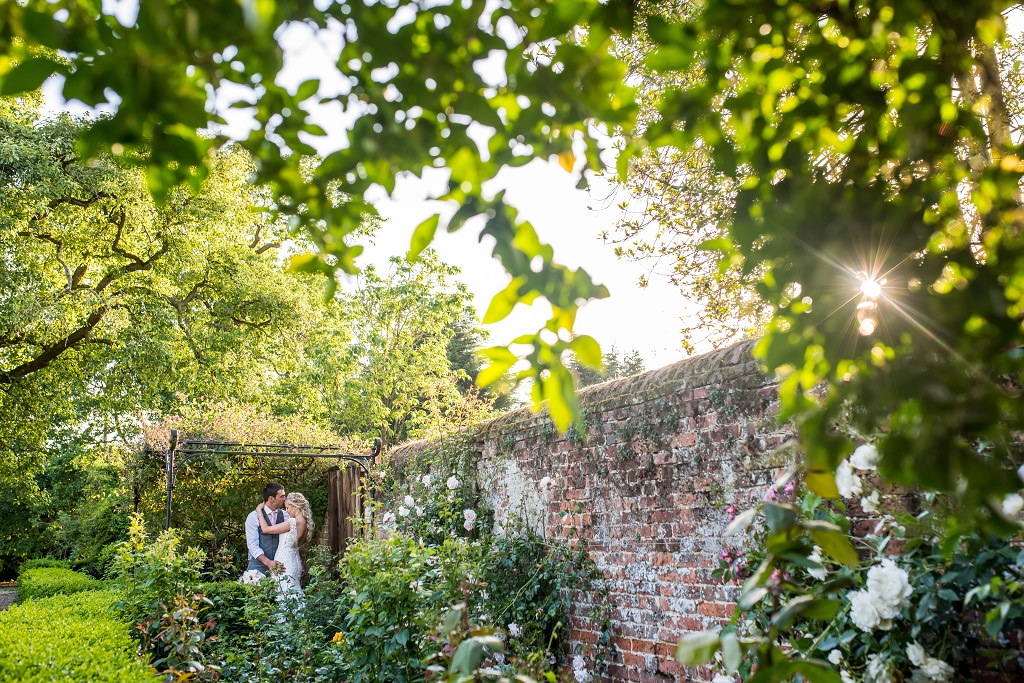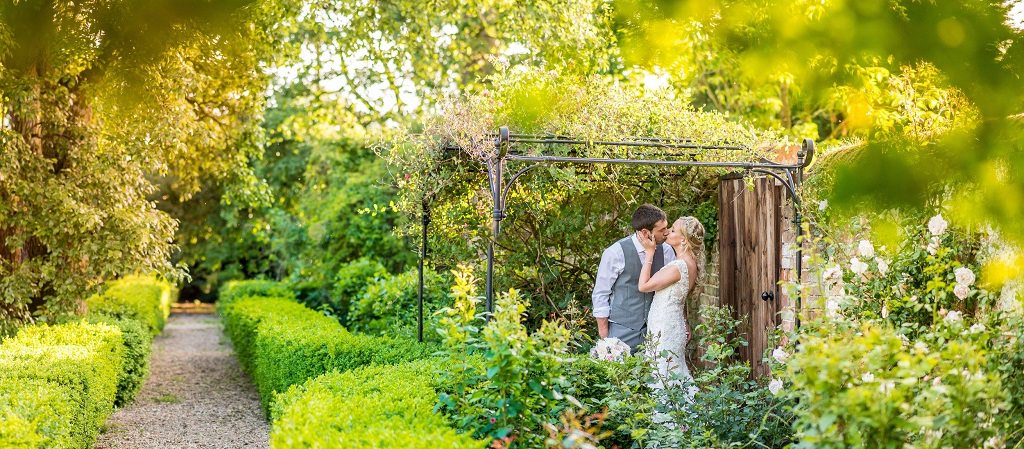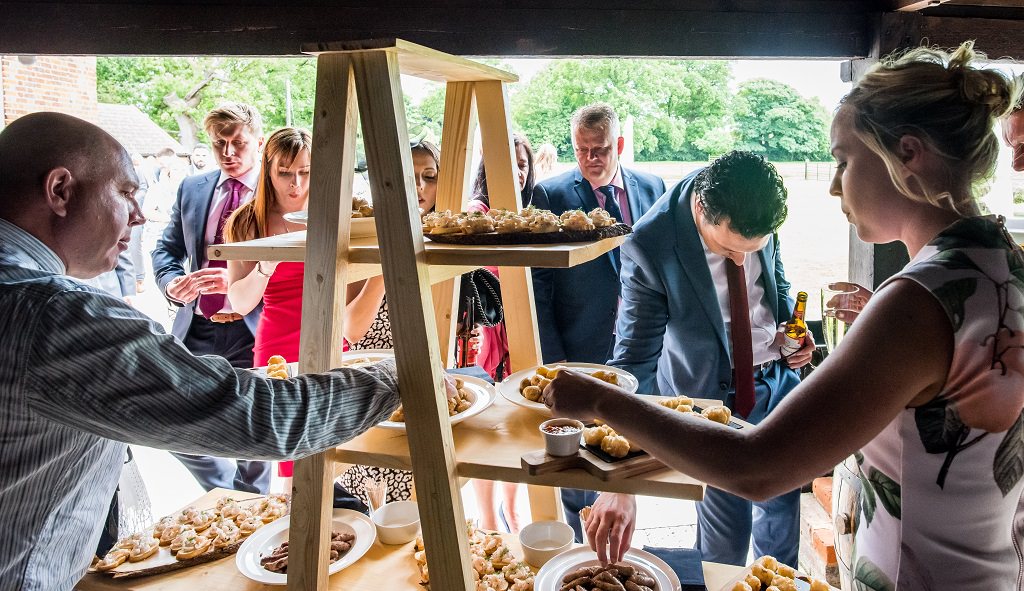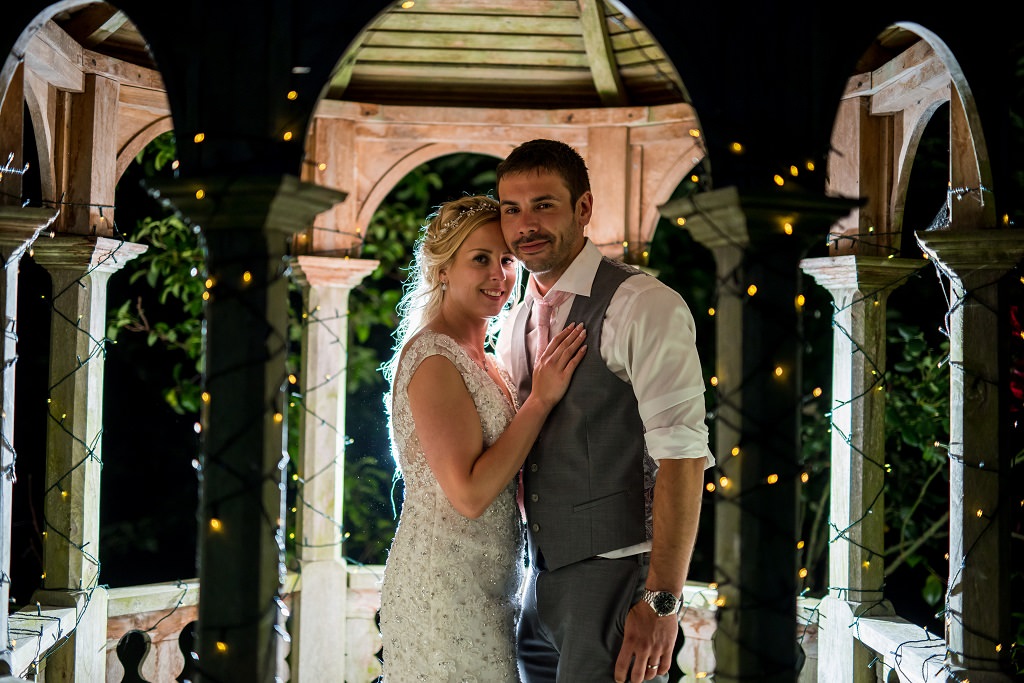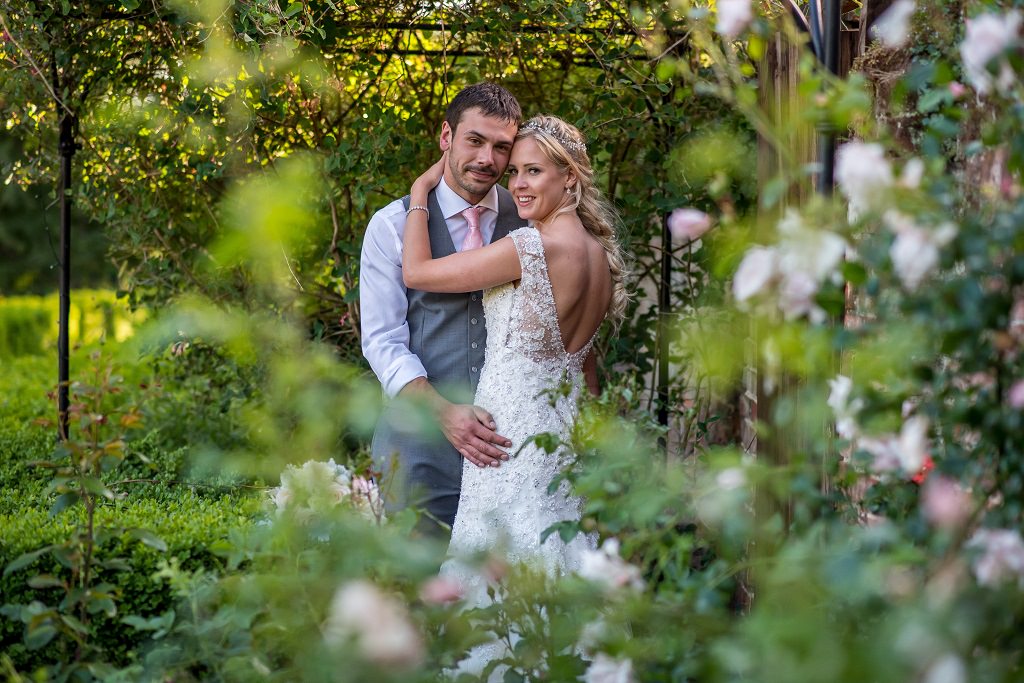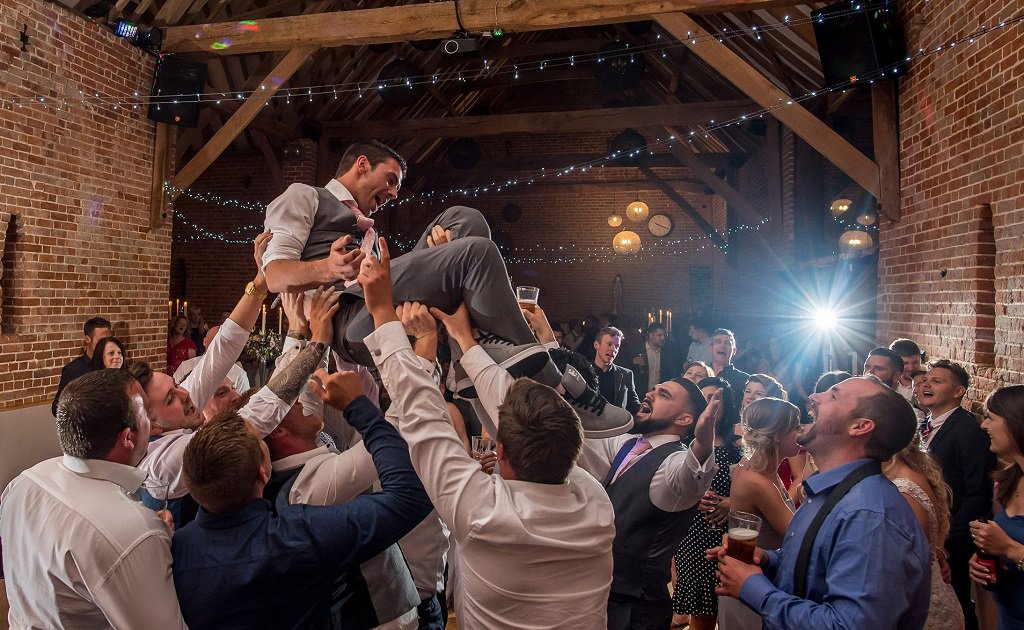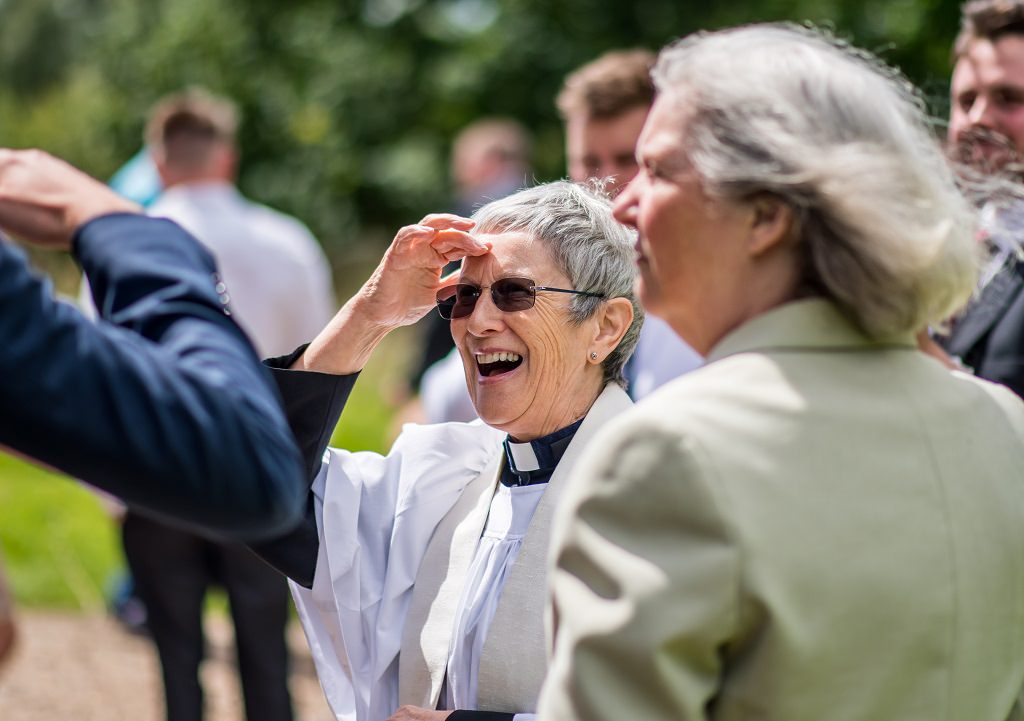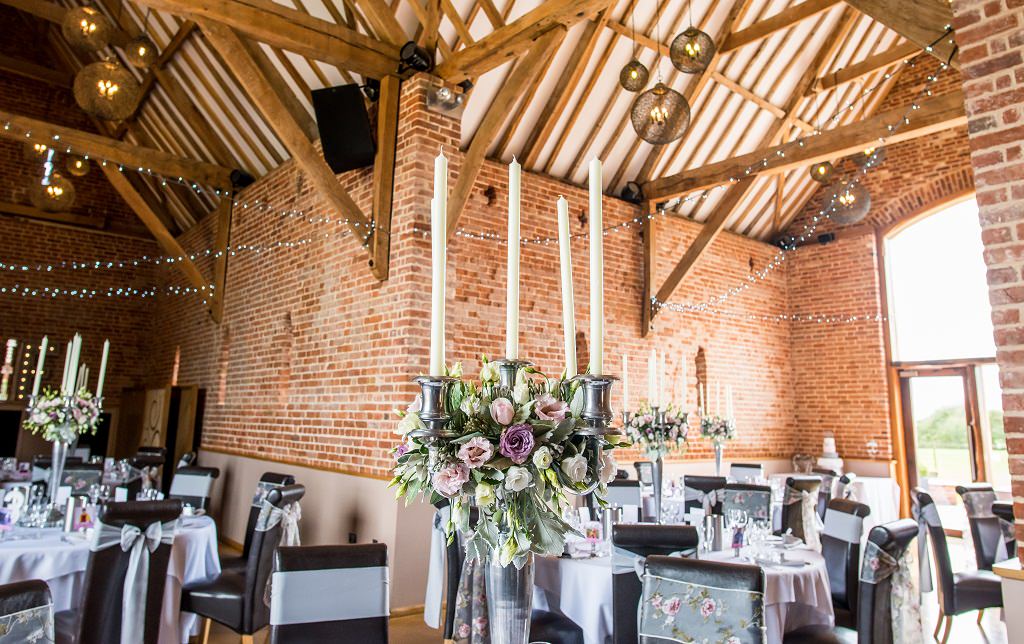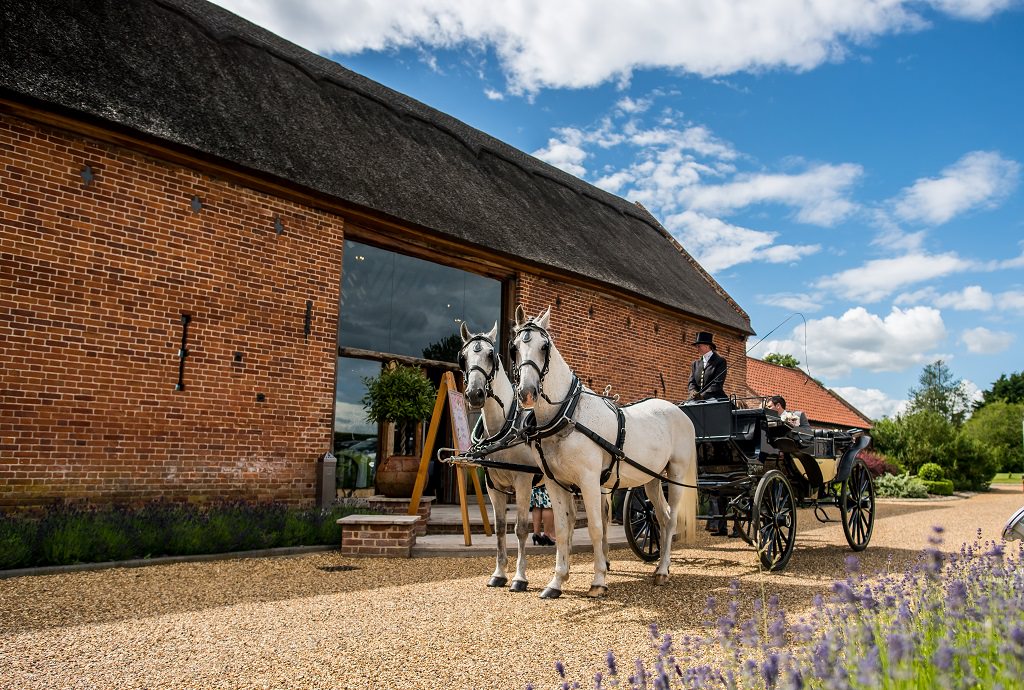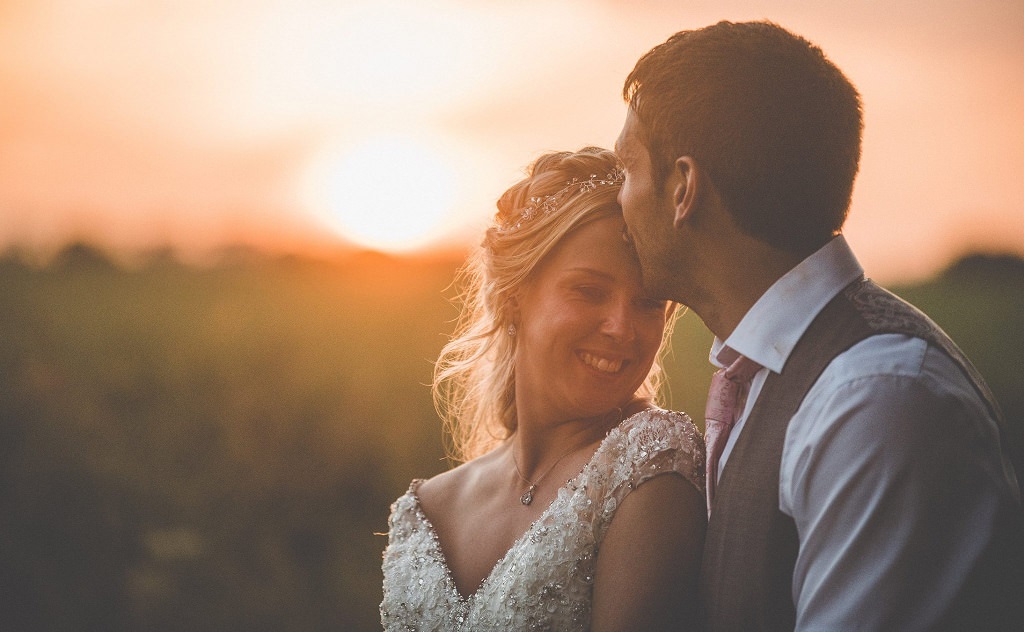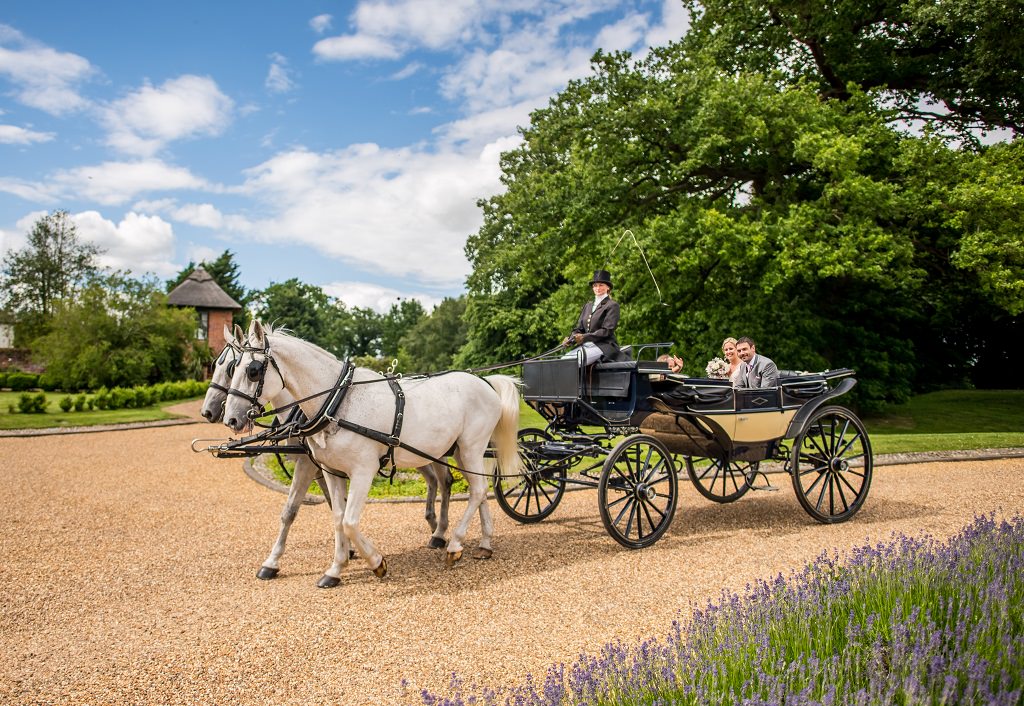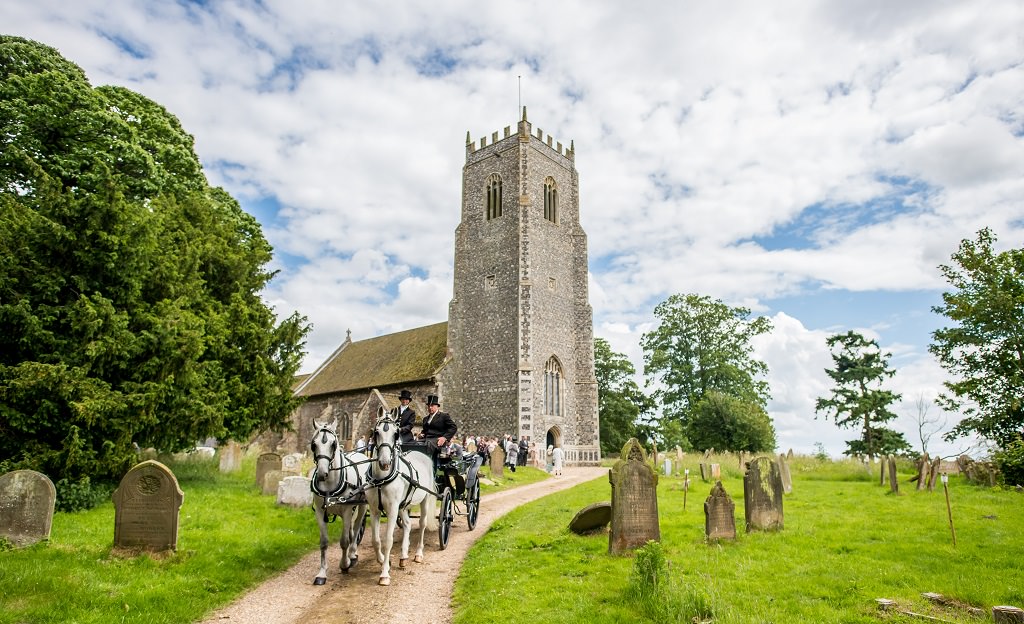 It was finally time for Marnie and Leigh to become the new Mr and Mrs Mitchell and we don't think they could have been any more excited if they tried!
The sun made a surprise appearance as our newlyweds arrived in a stunning horse and carriage from a local church which had always been Marnie's dream!
Guests made their way round to the terrace and enjoyed a glass of sparkling wine, bottle of lager or orange juice and a bite to eat from our new static snack ladders.  Chef must have had a sneaky suspicion that it was going to be a nice day as he served mini ice cream cones that went down a treat in the gorgeous summer weather!
Friend of the Bride and Groom, Ian, performed a wonderful live set of music on the terrace as the ever talented Lightening Photography snapped away, getting plenty of group photos before stealing the bridal party away to explore the grounds.
The barn was a vision of grey and pink with styling from KWF including tall table candelabras, grey and floral organza chair sashes and napkins, and sparkly table numbers.  Marnie and Leigh had spent ages looking through Facebook to find some hilarious photos of their guests which were displayed on the tables as their place cards and on their giant pallet table plan – everyone had a giggle as they looked through!
It was soon time for guests to head inside and welcome in the new 'Mr and Mrs Mitchell' to the dining room to none other than 'Shut up and dance with me' ????.  Chef treated guests to a delicious three course meal followed by a glass of Prosecco ahead of the highly anticipated speeches.
Father of the Bride, Alan, was first up and shared many happy memories about Marnie growing up and told everyone how proud he is to call Leigh his new Son-in-Law (queue the cheers!).  Leigh himself then took to the mic and thanked everyone for joining them on their special day.  Best Man, Cain was up last and had everyone in fits of laughter with some funny stories about Leigh over the years and when our Groom met his new wife, before raising a toast to the new Mr and Mrs!
More photographs ensued in the box lined formal gardens and on the giant swing as the sunshine was enjoyed on the terrace and our house DJ set up in the barn before the night ahead!
It was time for the cake to officially be cut and our newlyweds posed for photographs with the four-tier cake made by Marnie's talented Mum, Sharon.  It matched their grey and pink scheme perfectly!  It was then time for the first dance and Father & daughter dance before guests filled the dancefloor to party the night away – only stopping for a bite to eat, or of course, another drink!
It has been an absolute pleasure to help you plan your special day and to meet all of your friends and family too.  We know you've already created some amazing memories together but know that you'll have the happiest future together as the new Mr and Mrs Mitchell! Xx
Photo credit:  Lightening Photography