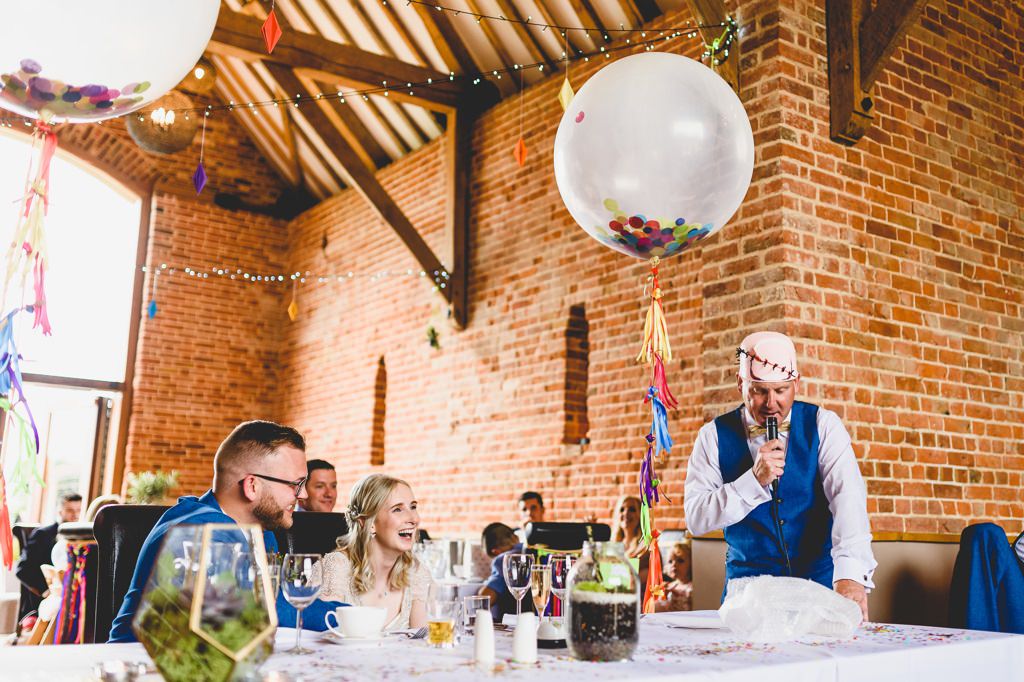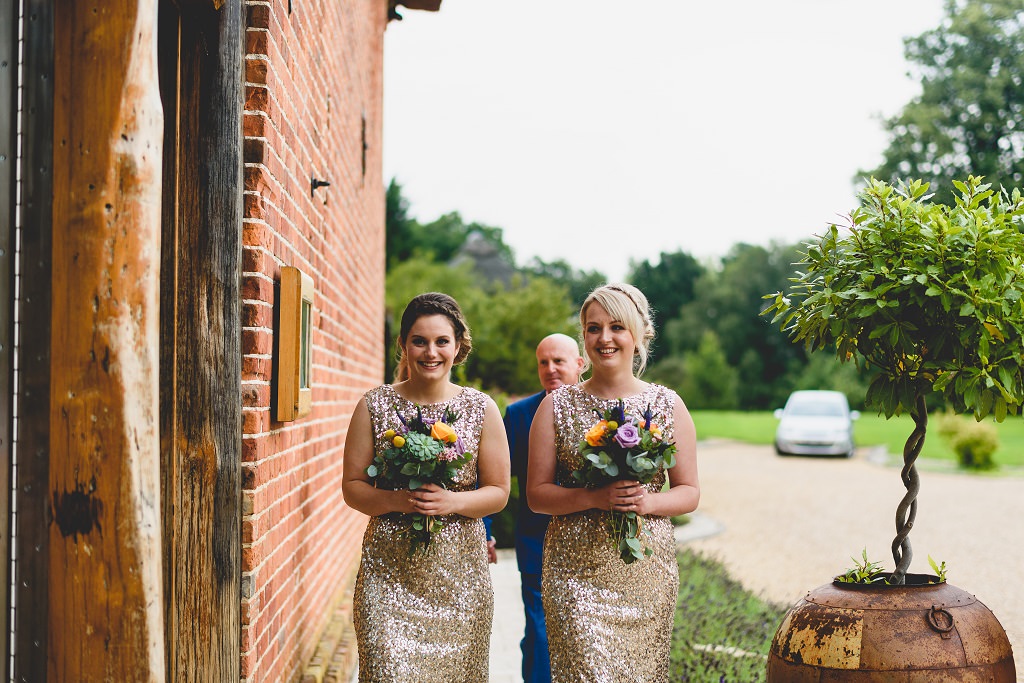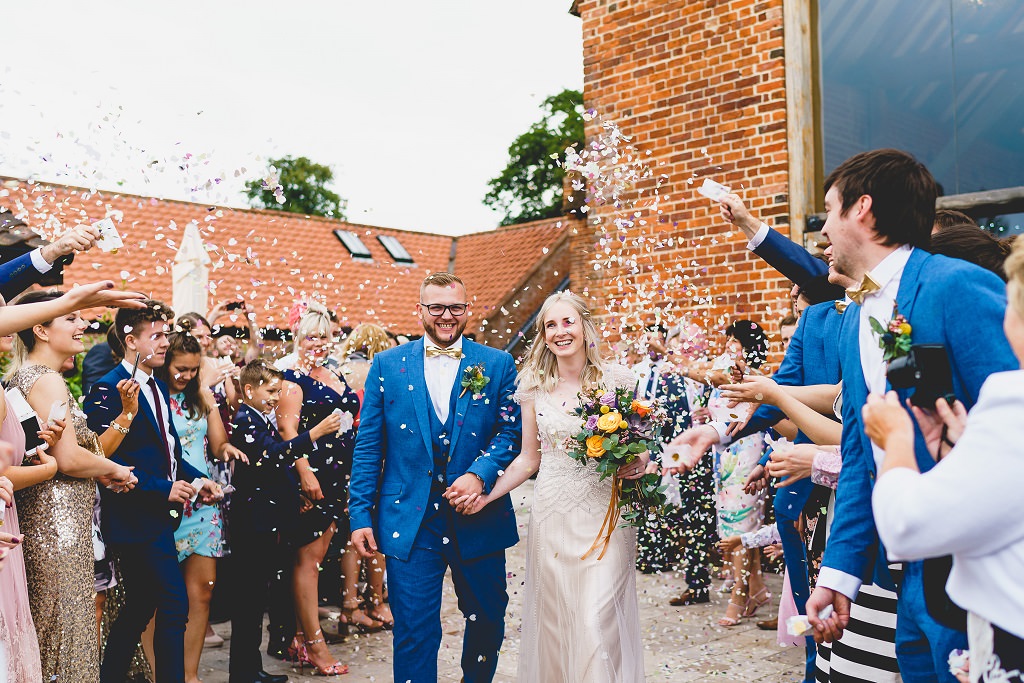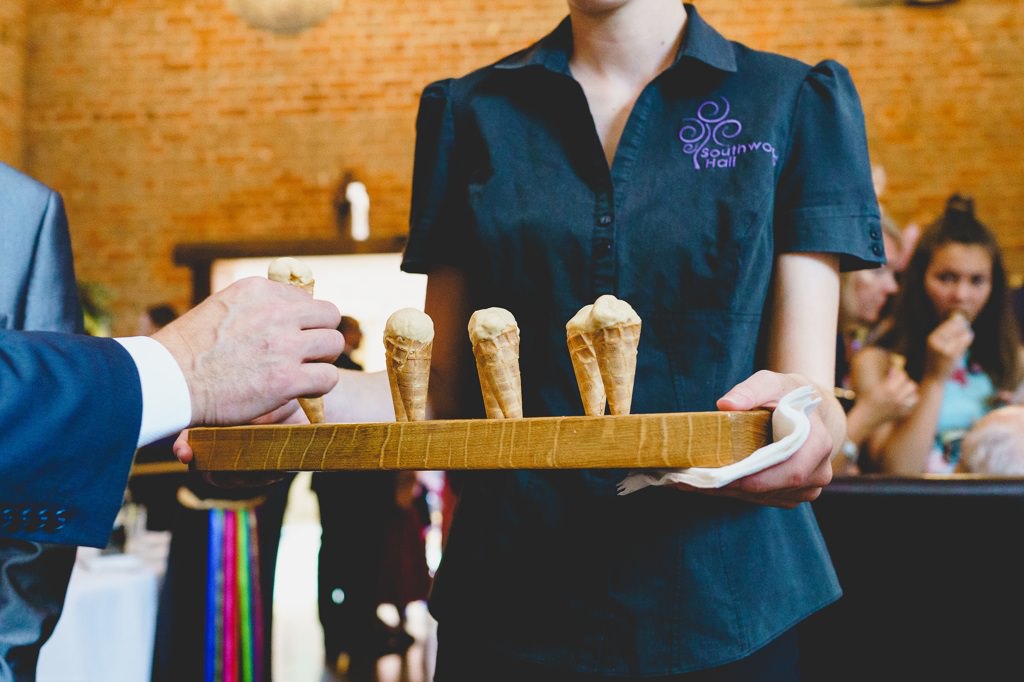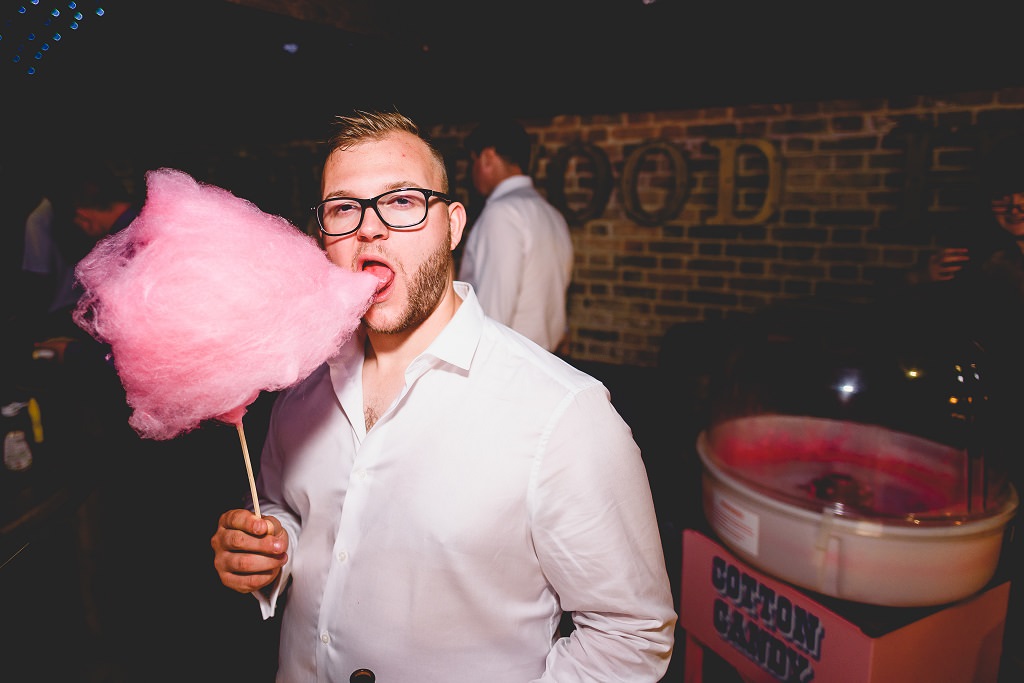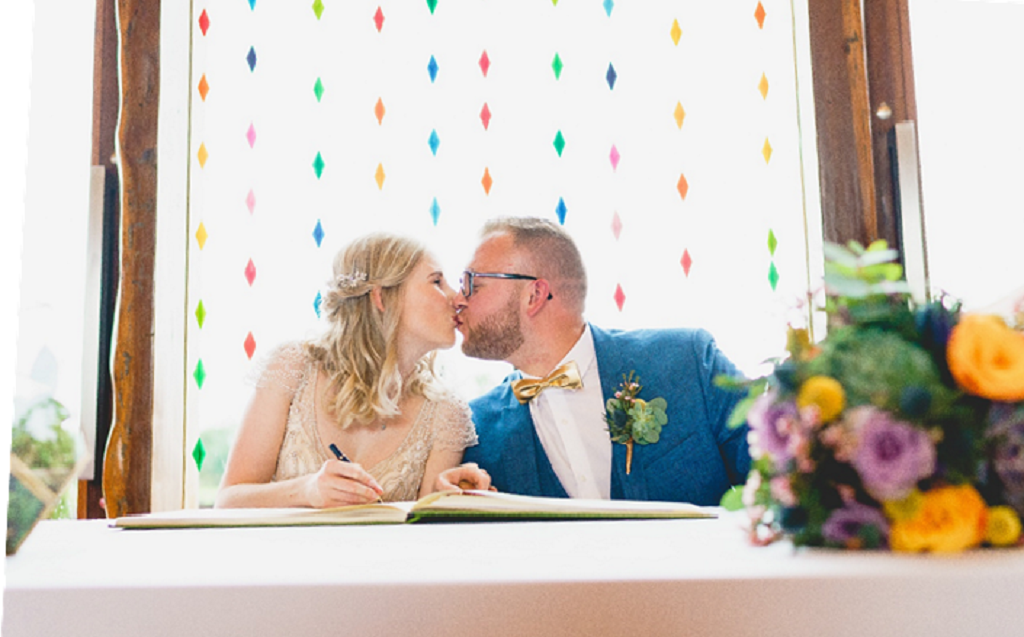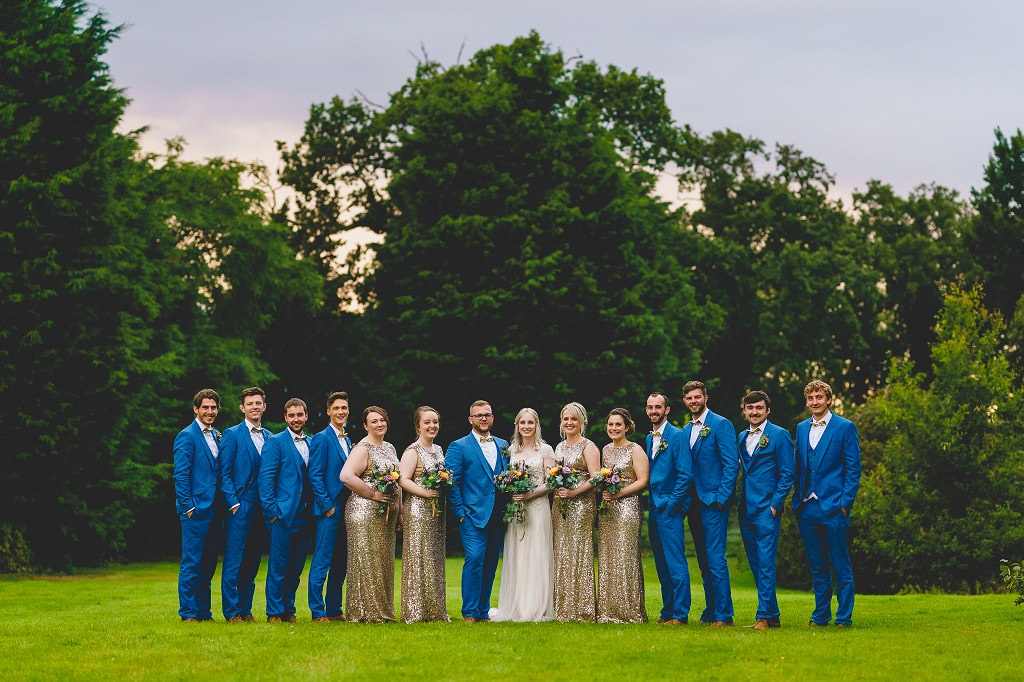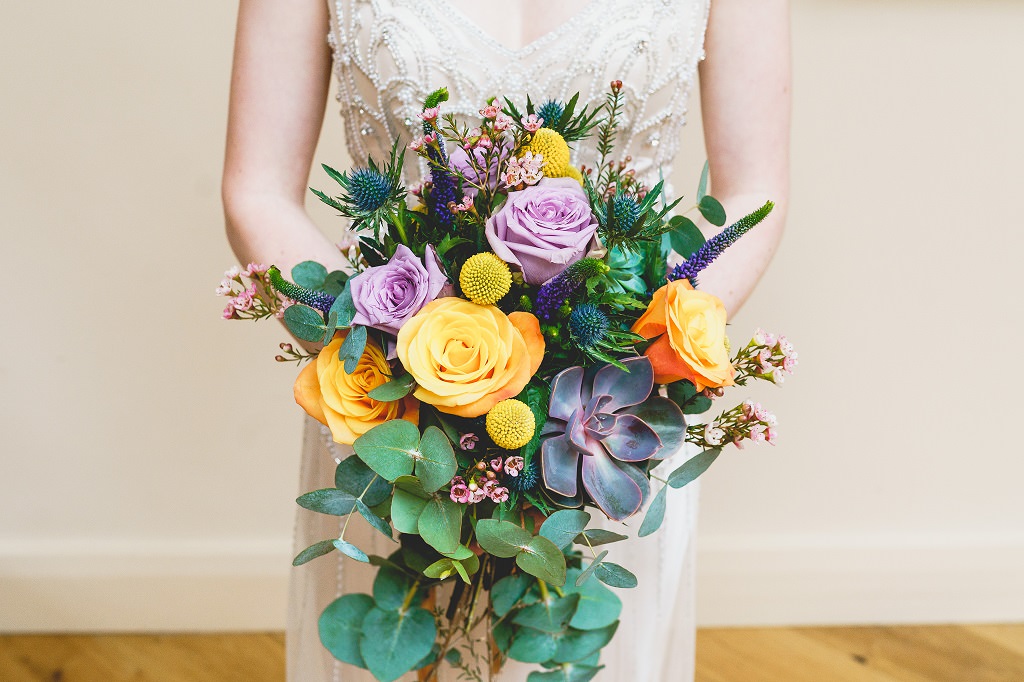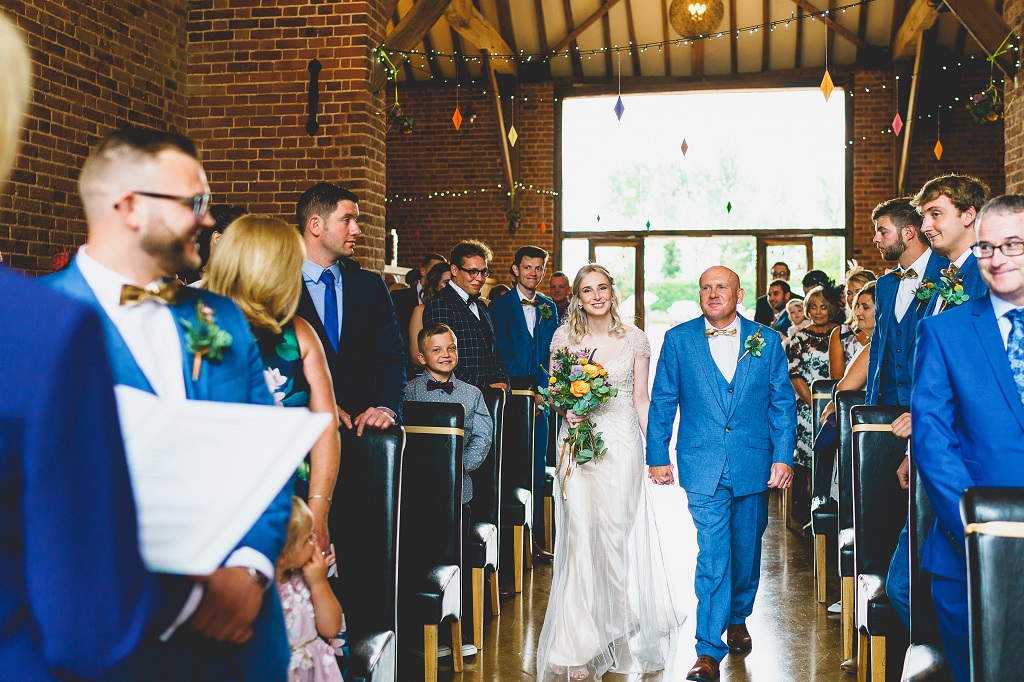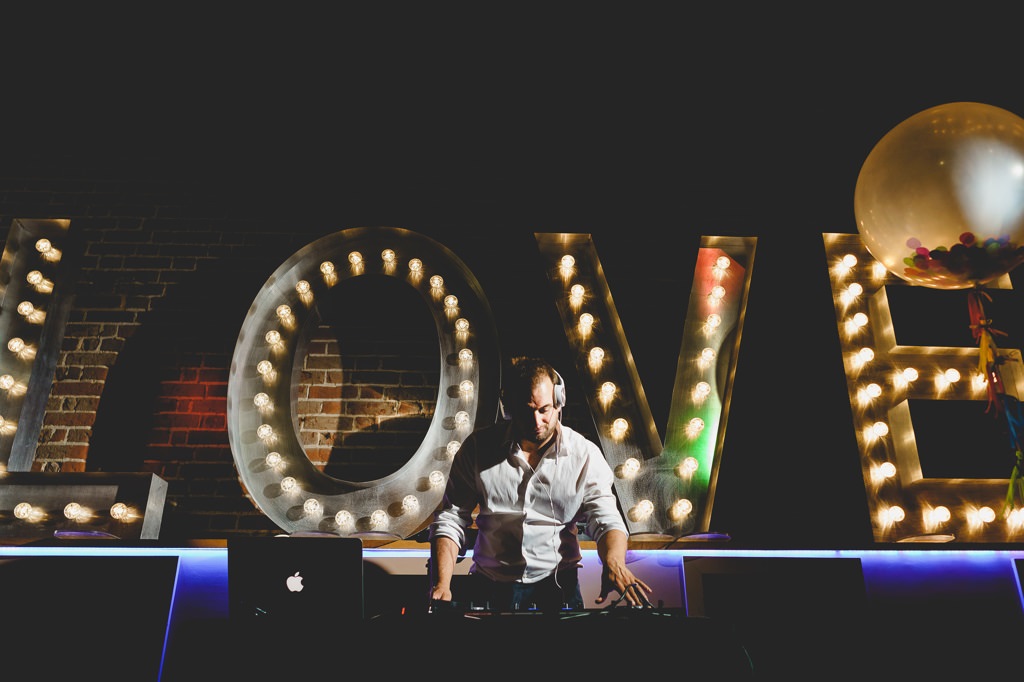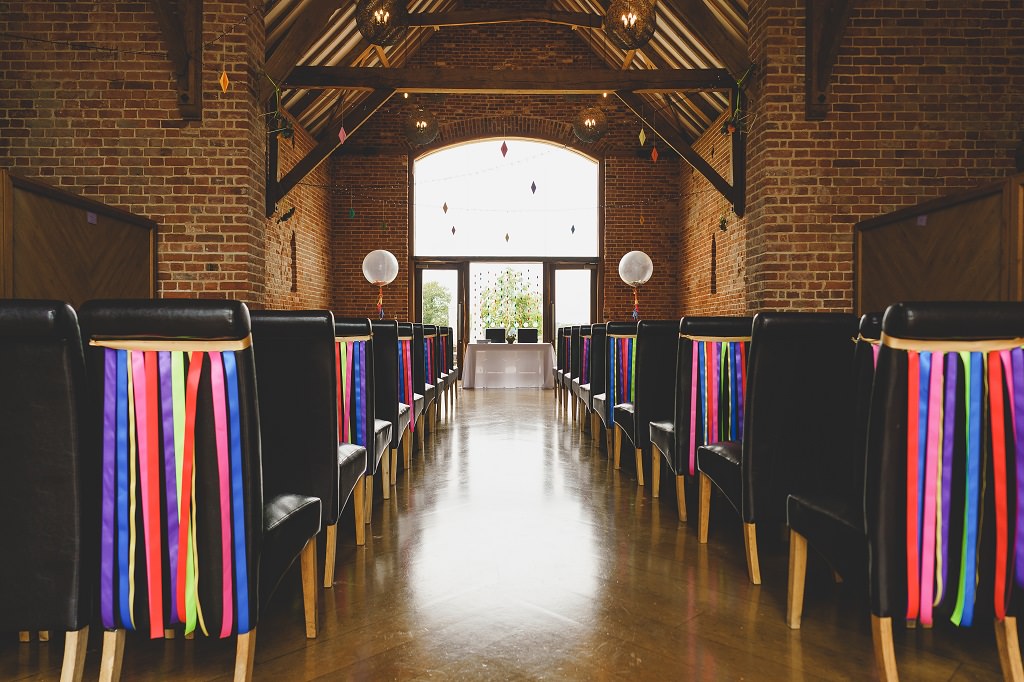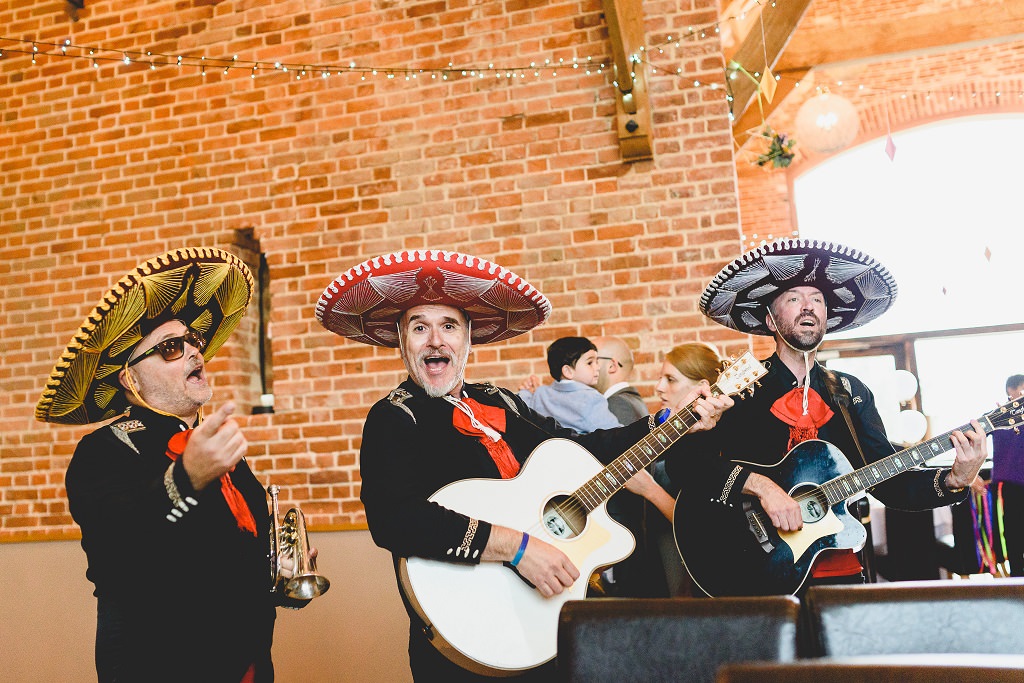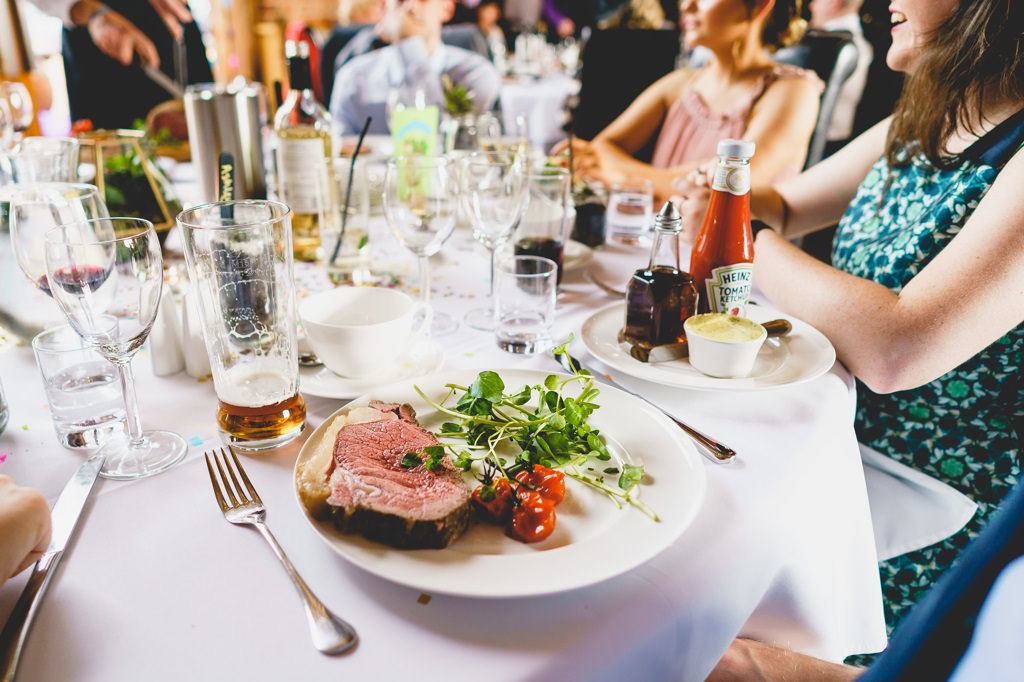 Despite the weather yesterday, Southwood Hall was filled with sunshine, colour and sparkle as Megan and George became Mr and Mrs Holmes.  Megan and George have been a fun couple to plan with so we always knew that their big day would bring plenty to smile about and they didn't disappoint.
Megan was aided in her preparations by her lovely bridesmaids who helped her into a stunning beaded gown before bringing a little sparkle to proceedings in gold sequined dresses (and nails to match!).
The gorgeous girls made their way over to the barn just ahead of the rain showers where George and his groomsmen waited patiently.  Unfortunately, George's best man Kermit was unable to make it but luckily, he found someone to step in at the last minute ????.
Following the exchange of vows, our bride and groom had organised a surprise for guests in the form of beatbanditos.  The mariachi band sang for the couple's nearest and dearest while they enjoyed a celebratory cocktail and canapes – Ole!
Megan and George had wonderful people around them who had helped to put their plans for the wedding day in place.  The barn was decorated in bright colours with touches of gold.  Origami diamonds in many colours hung in displays across the front and rear windows of the barn and fairy lights added an extra twinkle.  Giant helium balloons were filled with brightly coloured confetti and had multicoloured tassels and brightly coloured ribbons decorated the chairs to beautiful effect – what a scheme KWF!
It was soon time for guests to be seated at tables featuring gold glass terrariums filled with gorgeous succulents, brightly coloured confetti and a handmade favour for each guest of their own little succulent to take home and love!
Our bride and groom chose to sit at a sweetheart table with just the two of them, although George had his bell with him to encourage the next guest to pull up a chair and spend a little time with the happy couple!
The chosen few made a wonderful job of carving the sirloin steak joints which guests enjoyed alongside chunky chips, onion rings, roasted tomatoes, mushrooms, watercress salad and peppercorn and béarnaise sauces – a real feast!
Following the speeches, the lovely James Rouse Photography took guests outside for group photographs as the skies cleared ahead of the first dance.
With the house DJ playing some corkers George's lucky orange pants were put through their paces with some of the moves that were witnessed on the dance floor!
It was soon time to head out to the Kadai fire bowls for a sausage sizzle and tasty fries or for those with a sweet tooth there was a choice of doughnuts, candyfloss and popcorn to satisfy.
It was a wonderful day for a wonderful couple and we hope you continue to bring a little sparkle to each other's lives.
Congratulations! X
Photo credit: James Rouse Photography
Flowers & styling: KWF